SeaWolves Take Down Baysox in 10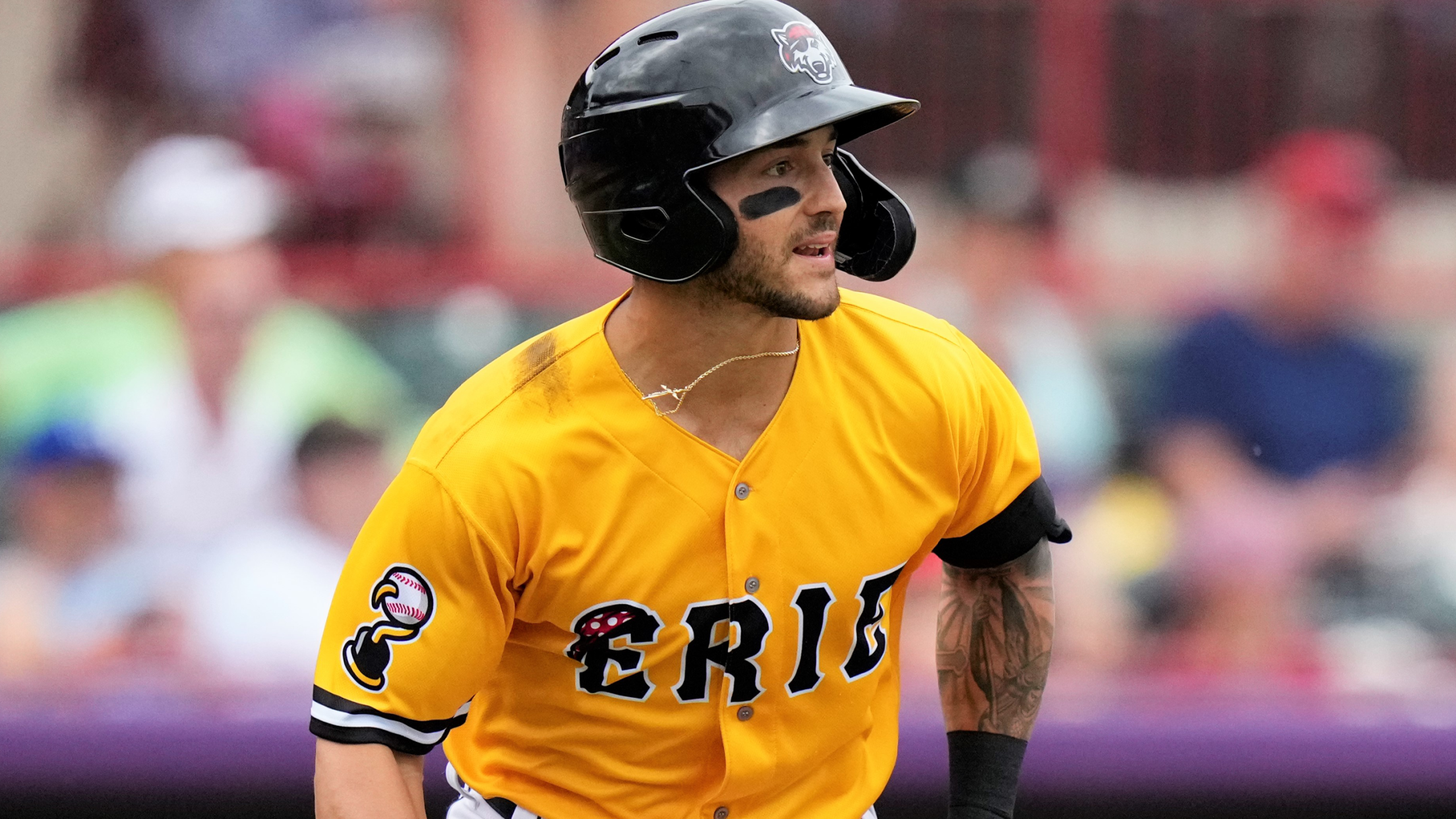 (Mike Godlewski Photography)
The SeaWolves needed 10 innings on Wednesday night at Prince George's Stadium as they took down the Bowie Baysox, 6-4. The win improved Erie to a season-high five games above .500. The SeaWolves jumped ahead in the top of the first inning against Baysox starter Drew Rom when Kerry Carpenter
The SeaWolves needed 10 innings on Wednesday night at Prince George's Stadium as they took down the Bowie Baysox, 6-4. The win improved Erie to a season-high five games above .500.
The SeaWolves jumped ahead in the top of the first inning against Baysox starter Drew Rom when Kerry Carpenter extended his hitting streak to seven straight games with an opposite-field solo home run. It was Carpenter's team-leading 13th long ball and the ninth home run he's clubbed in May.
The Baysox took the lead in the bottom of the second against Erie starter Wilmer Flores. Maverick Handley led off with a single and advanced to second on a Joey Ortiz hit by pitch. Cesar Pireto reached on a one-out fielder's choice as the Baysox avoided an inning-ending double play. Bowie then got consecutive run scoring doubles from Gunnar Henderson and Hudson Haskin bringing home a combined three runs for a 3-1 lead.
The Bowie lead was short-lived as Erie went back ahead in the top of the third. Andrew Navigato doubled with one out, turning the lineup over to Dylan Rosa. Rosa clobbered a two-run home run that traveled 409', tying the game. The home run for Rosa was his first since being assigned to Erie from Triple-A Toledo. Dillon Dingler followed with a base hit and advanced to second on a Carpenter groundout. Andre Lipcius doubled home Dingler for a 4-3 lead.
In the bottom of the fifth, Jordan Westburg led off with a single off of Flores who came back to strike out Cristopher Cespedes for his seventh strikeout. Flores was lifted in favor of Dario Gardea. Gardea struck out the first man he faced before walking Handley, pushing the tying run into scoring position. Ortiz doubled home Westburg, tying the game.
Flores finished with a no-decision in his second Double-A start. He allowed four runs on seven hits with two walks and seven strikeouts in 4.1 innings.
The game remained tied into the 10th inning. Parker Meadows was the free runner for the SeaWolves on second. Gage Workman reached on an infield single, moving Meadows to third against reliever Ryan Conroy. Naviagto singled home Meadows with one out for a 5-4 Erie lead. Rosa followed with an RBI single up the middle, scoring Workman for a 6-4 'Wolves advantage.
Erie reliever Yaya Chentouf worked a scoreless ninth and was brought back out for the 10th. With the free runner Cespedes on second, Chentouf set down the Baysox in order to preserve the Erie win.
Chentouf (1-1) earned his first win of the season firing two scoreless frames, allowing one hit with no walks and a strikeout.
Conroy (2-2) took the loss for Bowie allowing two runs, one earned, on three hits with a walk and two strikeouts in two innings.