SeaWolves Walk Off on Senators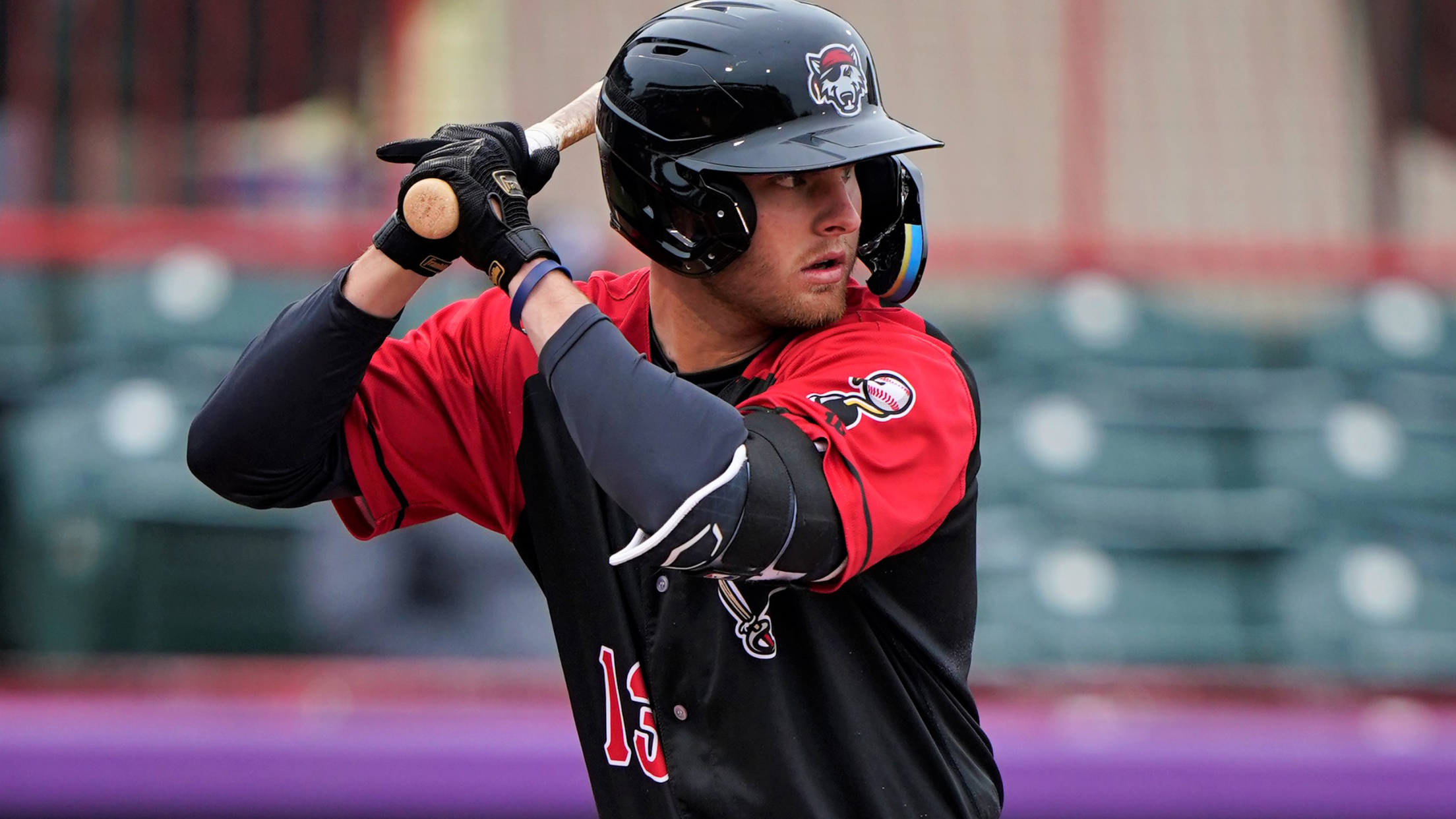 (Mike Godlewski Photography)
Erie rallied back for a 5-4 victory over Harrisburg thanks to an Andrew Navigato walk-off homer at UPMC Park on Wednesday. The walk-off win was the SeaWolves' fourth of the season. Harrisburg opened the scoring in the fourth inning. Wilson Garcia hit a leadoff double and came around on an
Erie rallied back for a 5-4 victory over Harrisburg thanks to an Andrew Navigato walk-off homer at UPMC Park on Wednesday. The walk-off win was the SeaWolves' fourth of the season.
Harrisburg opened the scoring in the fourth inning. Wilson Garcia hit a leadoff double and came around on an Alfredo Rodriguez RBI single. The Senators then notched three consecutive singles, including an RBI from Dondrei Hubbard to make it a 2-0 game.
Erie starter Reese Olson buckled down to keep his team within striking distance. He froze KJ Harrison for a strikeout and received some help from Parker Meadows who came in for a diving catch to rob Harrisburg of adding two more runs.
The SeaWolves retaliated in the bottom half of the frame. Dillon Dingler reached on a leadoff walk and was followed by a single from Kerry Carpenter. A passed ball moved runners over, and Quincy Nieporte jumped on the first pitch to drive in Dingler with a single to left field.
Parker Meadows then took advantage of Harrisburg infield playing back and hit a grounder to short to plate Nieporte and tie the game at 2-2.
Olson did his part in keeping the contest close. He tossed five innings for the no-decision, allowing seven hits, two runs, two earned runs, one walk, and struck out four batters.
The Senators jumped on SeaWolves reliever Billy Lescher in the sixth. Harrisburg hit three consecutive one-out doubles with RBIs from Hubbard and Jackson Cluff. Lescher helped out his own cause by picking off Cluff taking off for third, but he later was taken out of the game after yielding a hit by a pitch to KJ Harrison.
Jared Tobey entered after Lescher and retired the first hitter he faced. Erie clawed back with a manufactured run in the bottom half of the frame. Dingler collected his 10th multi-hit game of the season with a two-bagger off Harrisburg starter Ronald Herrera. The Tigers' number three prospect showcased his high baseball IQ by tagging up on a medium-depth fly ball from Carpenter. Dingler came around to score on a wild pitch to cut the deficit 4-3.
Herrera also factored in the no-decision. He went six innings, giving up three hits, three runs, two earned runs, and two free passes while striking out five batters.
The SeaWolves threatened again in the seventh. Gage Workman worked a leadoff walk but was picked off as he left too early on a stolen base attempt of second base. Erie continued to put runners on base with a walk issued to Luis Carpio and Andrew Navigato extending his hit streak to six games with a single. Harrisburg reliever Reid Schaller worked out of the jam by inducing a 6-4-3 double play off the bat of Dylan Rosa.
Erie found lightning in a bottle the next inning. Carpenter worked a one-out walk and was driven in two batters later by Dane Myers with an RBI double. It was his first hit since coming back from Triple-A Toledo.
The SeaWolves sealed the comeback in the bottom of the ninth. The Senators third reliever of the game Richard Guasch quickly retired the first two men he faced, but Navigato teed off with a solo homer to send his team along with the hometown crowd into a frenzy.
The homer was Navigato's third bomb of the season and his second walk-off hit for Erie. The other came on a single on the bottom of the tenth against Altoona on May 7.
Brendan White (1-1) hurled a scoreless ninth, recording no walks, hits, or strikeouts, to earn his first win since August 4, 2021, when he was with High-A West Michigan.
Guasch (2-7) received the loss. He went 0.2 innings, giving up no walks, one hit, one run, one earned run, and striking out one.