Seeing Red: Fresno sweeps Visalia 7-6 Sunday afternoon
Grizzlies win their 12th straight game versus the Rawhide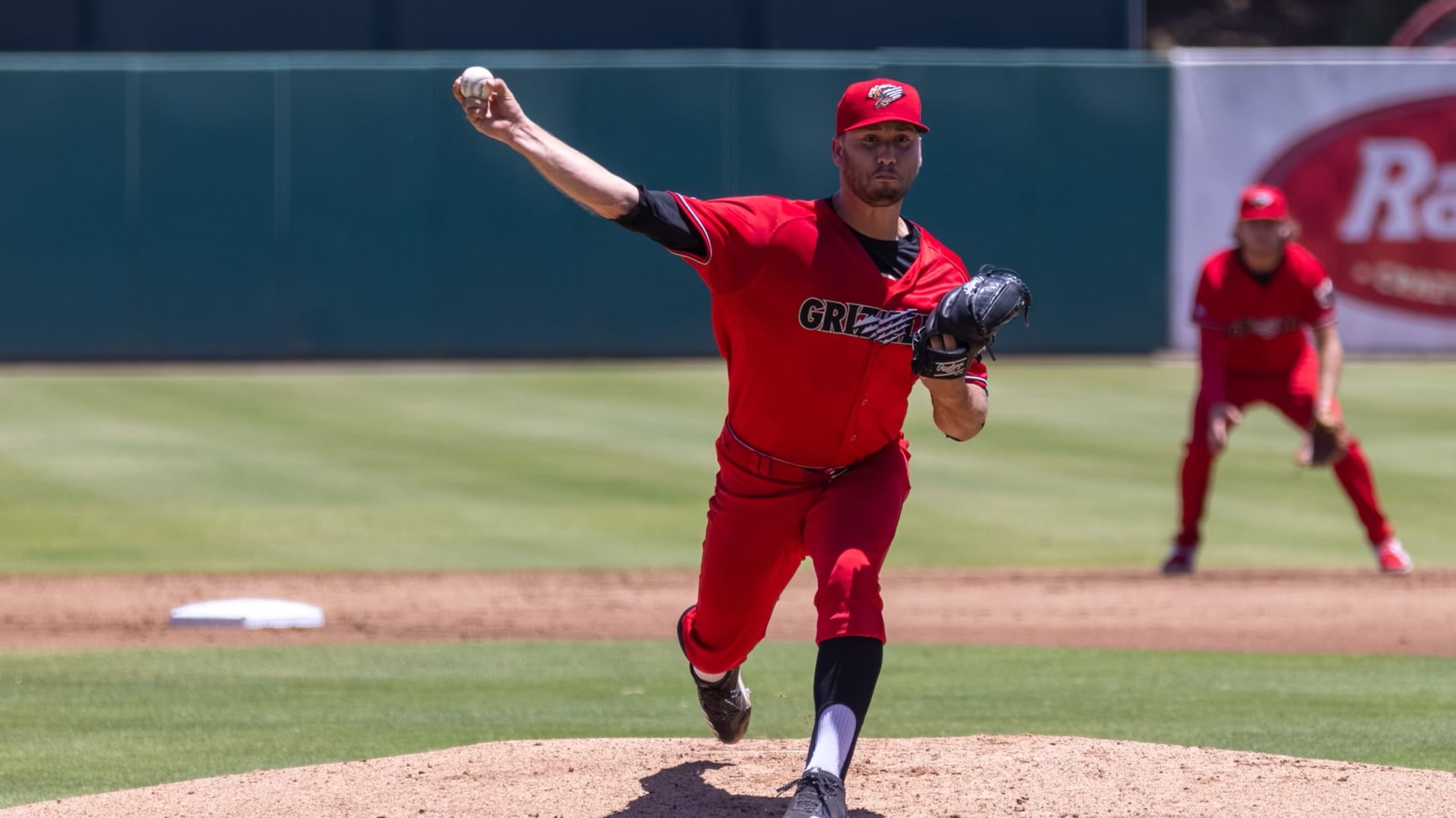 Fresno, CA (Sunday, June 6) – For the second time this year, the Fresno Grizzlies (20-10) wore an all-red attire in search of their second sweep of the 2021 campaign. The Grizzlies did just that, beating the Visalia Rawhide (6-24) 7-6 Sunday afternoon from Chukchansi Park. The Grizzlies improved to
Fresno, CA (Sunday, June 6) – For the second time this year, the Fresno Grizzlies (20-10) wore an all-red attire in search of their second sweep of the 2021 campaign. The Grizzlies did just that, beating the Visalia Rawhide (6-24) 7-6 Sunday afternoon from Chukchansi Park. The Grizzlies improved to 12-0 against their Highway 99 rivals and won their sixth consecutive affair.
Fresno mustered only three hits, with two of them not leaving the infield. Mateo Gil had two of those hits, one for a double. He and Bladimir Restituyo recorded one RBI each. Julio Carreras, Zac Veen and Ezequiel Tovar plated a pair of runs apiece. Overall, the lineup walked 10 times, tying a season-high.
Grizzlies starter Will Ethridge (3-1) earned the decision after six innings of three-run ball. He did not issue a walk and fanned three. Anderson Bido locked up his first save of the year after a clean ninth. Rawhide lefty Liam Norris (0-2) was dealt the loss after exiting the game in the third. He walked six and had three wild pitches.
Five of the six Visalia runs came across via the home run. Ramses Malave belted a pair of longballs, both two-run blasts. Glenallen Hill Jr. also enjoyed a clout, his first of the season. Both squads will take an off-day on Monday before continuing their schedules Tuesday evening. The Grizzlies travel to face the Modesto Nuts.
Top Performers: Fresno Grizzlies (Colorado Rockies)
• 2B Mateo Gil (2-3, 2B, RBI, BB)
• RHP Will Ethridge (6.0 IP, 5 H, 3 R, 3 ER, 0 BB, 3 K)
• DH Ezequiel Tovar (1-3, 2 R, BB)
Top Performers: Visalia Rawhide (Arizona Diamondbacks)
• C Ramses Malave (2-4, 2 HR, 4 RBI, 2 R)
• CF Glenallen Hill Jr. (1-3, HR, RBI, R, BB, SB)
• 1B Elian Miranda (2-3, 2B, 2 R, HBP)
• 3B AJ Vukovich (2-4, 2B, R)
On Deck:
Tuesday, June 8 @ Modesto Nuts, Fresno LHP Breiling Eusebio (2-0, 2.30) vs. Modesto RHP Josias De Los Santos (2-2, 3.57), 7:05 pm PT
ON THAT FRES-NOTE:
14 of the last 18 games for the Grizzlies have been one or two-run affairs (8-6). Overall, 21 of the first 30 games for Fresno have been decided by two runs or less. The Grizzlies are 13-8 in those contests with a 8-4 mark at home.