Seinfeld Night 2021 - It's Real & Spectacular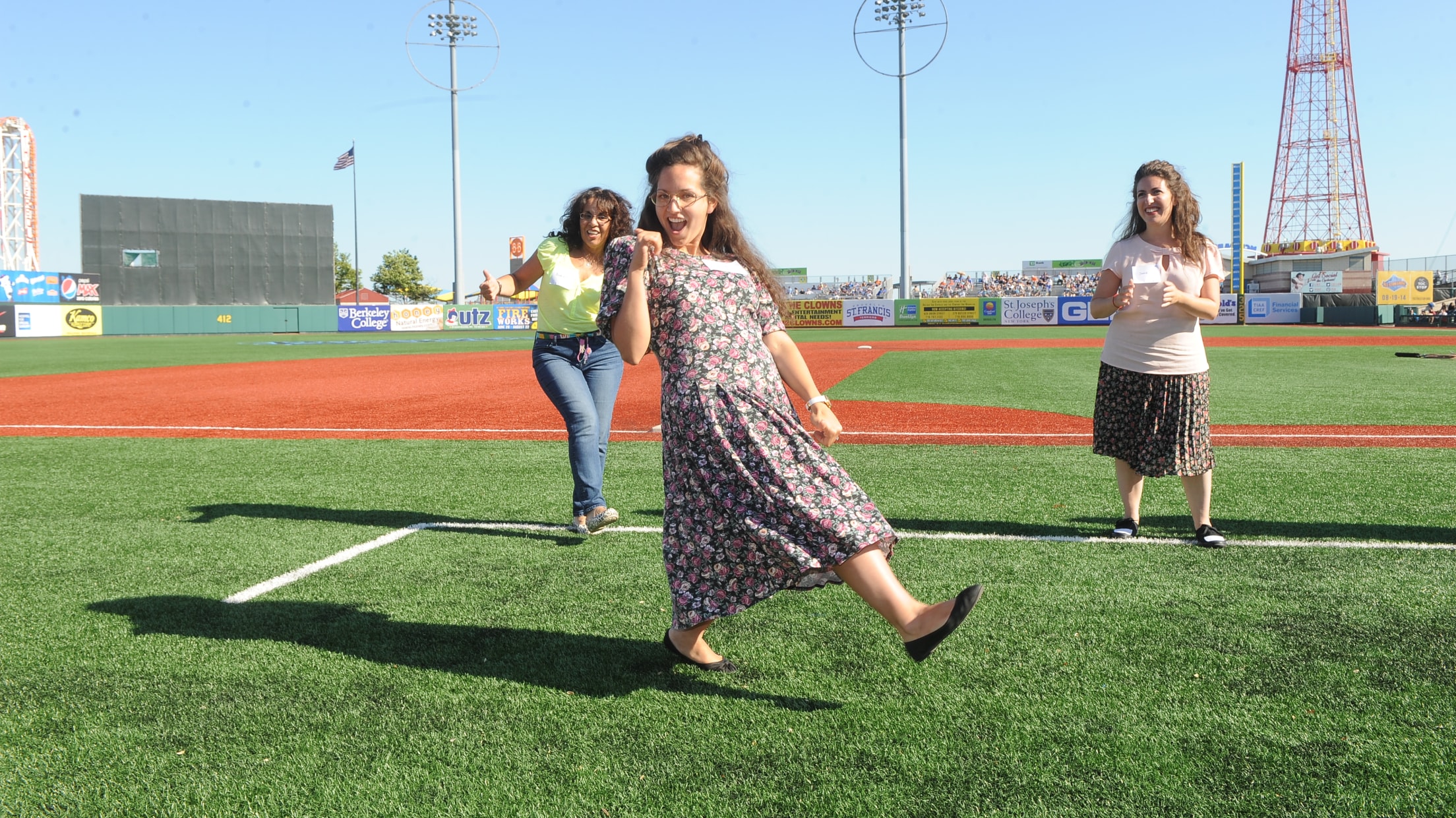 To Purchase Tickets -- CLICK HERE Dust off your puffy shirt. Get your babka (cinnamon or chocolate). Invite a high-talker, a sidler or a close-talker. Towel off if you were IN THE POOL – and head to Maimonides Park for our annual Salute to Seinfeld Night on Saturday, August
Dust off your puffy shirt. Get your babka (cinnamon or chocolate). Invite a high-talker, a sidler or a close-talker. Towel off if you were IN THE POOL – and head to Maimonides Park for our annual Salute to Seinfeld Night on Saturday, August 7th.
As part of the evening's festivities the first 2,000 fans in attendance will receive a KoKo the Monkey softball jersey courtesy of Kruger Industrial. Why no t-bone? That's a good question. Why double zero? It's OO, like OO OO, AH AH.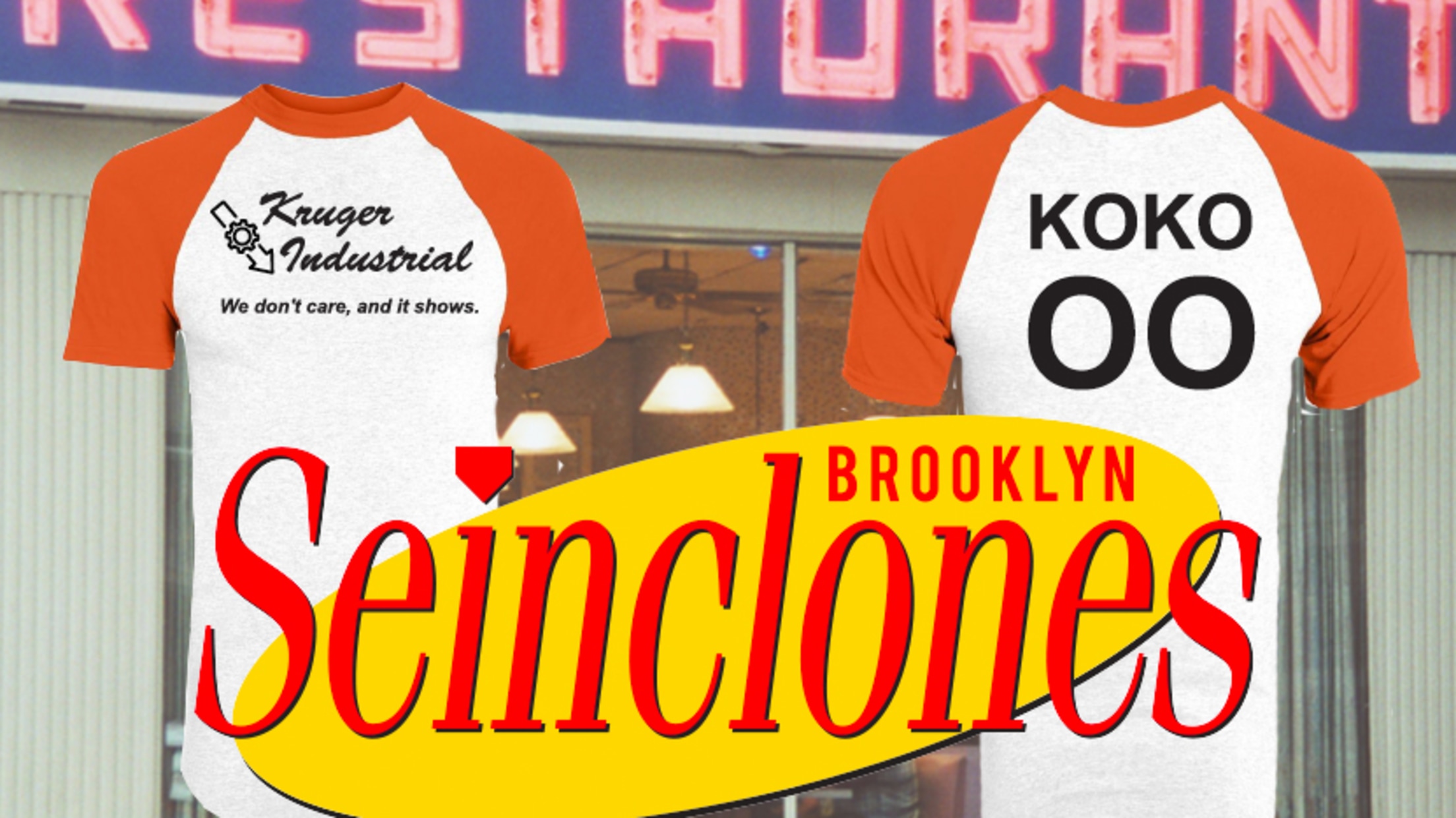 But the giveaway is just part of the fun. The contests (No – not THAT contest), we've got family-friendly entertainment throughout the night that is sure to evoke some memories of everyone's favorite show about nothing. Here's a taste:
The Summer (Olympics) of George – contestants – who may or may not be unemployed and living with their parents - will drink some Bosco, lick envelopes, and play Frolf.
Holistic Healers – two teams will compete in a race to cure George's tonsilitis…of course this means they will paint their faces purple and then race to the finish line while under the enchanted pyramid.
Can't Spare a Square – just like Elaine, we can't spare a square. But contestants will wrap their partners up in TP in a race against the clock.
The Candy Bar Lineup – contestants will be blindfolded and compete in a blind taste test.
Junior Mint Toss – The title says it all
Is it a pick or a scratch – Contestants will be shown a video and make a decision whether the person was picking or scratching their nose.
Marble Rye Toss – remember the egg toss game you used to play at summer camp or your family BBQ? Well, replace the egg with a Marble Rye and you've got yourself a contest.
Uncle Leo's You Still Say Hello – Contestants will be quizzed on the proper ways to say hello from around the world.
Seinfeld Sinema – We'll show the contestant movie posters and they will need to guess if it's a real movie or from Seinfeld. Will you be victorious? PROGNOSIS NEGATIVE!!!!
The World-Famous Elaine Dancing Contest for the Big Salad Championship Belt
Plus more. Our team of promotional wizards will be coming up with new and exciting contests up until game time.
We are also excited to be offering our BasebALL You Can Drink option for August 7th. This offer is $45 and includes beer, seltzer and mixed drinks starting at 5:30 PM and running through the end of the sixth inning. The deal also includes a $10 food credit.
And to cap off the night we will also have post-game fireworks.
We know there are usually bobbleheads and appearances from actors from the show, but this year the world is a little different and the normal meet & greets and photo ops are not COVID friendly. And getting bobbleheads produced and shipped had countless supply chain issues. So while it may be a little different than what you're used to. But it's going to be fun...like clapping with a Tweety Bird Pez Dispenser.