Series Tied vs. Red Wings With Tides Friday Loss
Norfolk Hitless In First Five Innings In Second Straight Loss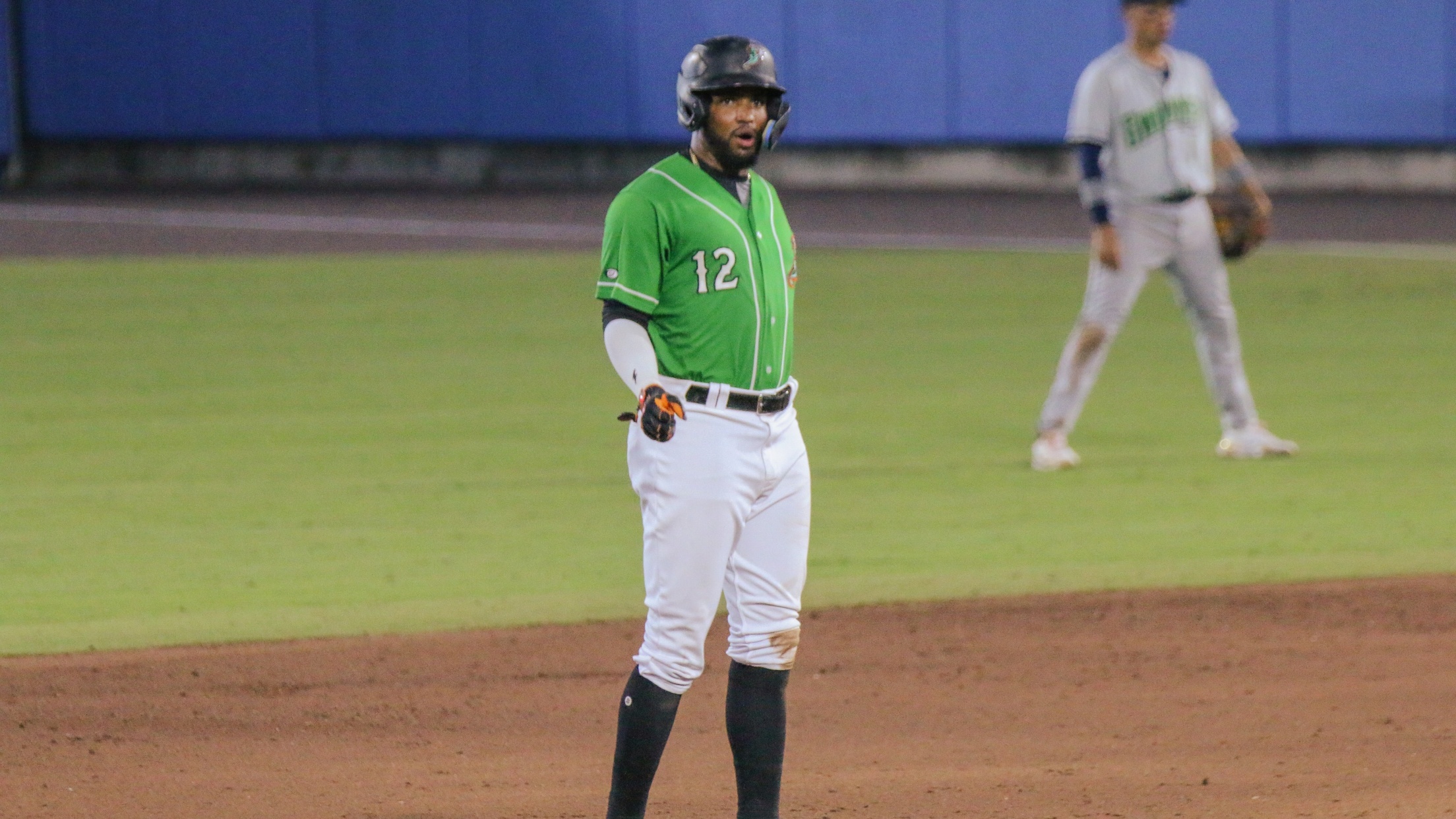 Kelvin Gutierrez (Sydney Smith)
ROCHESTER, NY. --- The Norfolk Tides (50-58) lost to the Rochester Red Wings (49-60), 12-5, Friday night at Frontier Field. The series is now tied up at 2-2, with the Tides suffering a second straight loss. Four runs were scored by Rochester right in the first inning. David Dahl knocked
ROCHESTER, NY. --- The Norfolk Tides (50-58) lost to the Rochester Red Wings (49-60), 12-5, Friday night at Frontier Field. The series is now tied up at 2-2, with the Tides suffering a second straight loss.
Four runs were scored by Rochester right in the first inning. David Dahl knocked the first run in with an RBI single. John Nogowski followed with a two-run single, and Jake Alu capped the innings scoring Nogowski on an RBI single.
The Red Wings went on to score in three straight innings from the third to the fifth inning. The only run of the third was scored on an error. Three runs scored in the fourth when Alex Call hit a two-run single, followed by an RBI single by Jake Noll. Two more runs would score in the fifth for Rochester when Call hit an RBI double, followed by another RBI double by Dahl, putting them up, 10-0.
Norfolk was no-hit up until this point, but that was broken up in the sixth when Kelvin Gutierrez roped an RBI triple to center field. He scored on an RBI single by Robert Neustrom for a second run. Gunnar Henderson added one more run in the seventh by ripping an RBI single up the middle, putting the Tides down, 10-3.
Rochester capped their scoring with a sacrifice fly by C.J. Abrams in the seventh and an RBI single by Alu in the eighth. Jordan Westburg hit a two-run double in the ninth for Norfolk, finalizing the score at 12-5 in Rochester's favor. Tomorrow the Tides have RHP Beau Sulser (1-0, 4.13) making the start. Rochester will throw RHP Cade Cavalli (4-4, 4.02). First pitch is scheduled for 7:05 p.m.
POSTGAME NOTES
KID GUTI: Walking in five straight games with a plate appearance is Kelvin Gutierrez, who led the offense by reaching three times tonight in a 1-for-2 effort with an RBI triple and two walks...it's the sixth time a Tide has walked in five straight games, with DJ Stewart being the last to do it from June 5 - 22.
BEM BOOMS: The only other Tides player to have an extra base hit tonight was Anthony Bemboom, who went 1-for-4 with a run and a double...in 13 games since the beginning of July, he's recorded a hit in nine of them batting .283 (13-for-46) with seven runs, three doubles, a home run, three RBI and four walks.