Seth Beer pouring it on in first Triple-A season
First baseman has been key piece of Reno's strong start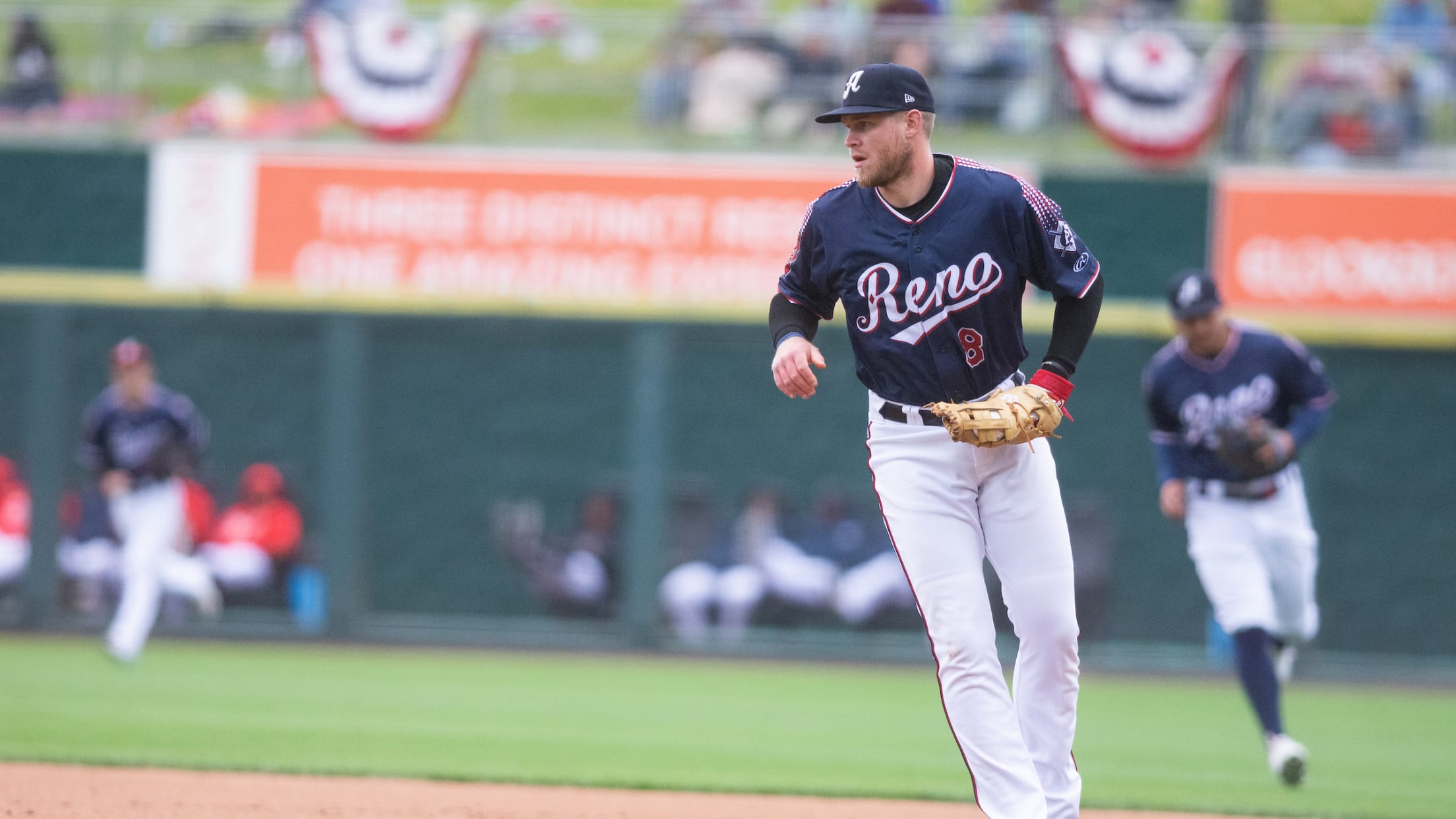 Seth Beer came to the Arizona Diamondbacks organization as a part of the 2019 trade for pitcher Zack Greinke. Before the trade, Beer was selected by the Houston Astros in the first round of the 2018 MLB Draft after being named an All-American three times, and ACC Player of the
Seth Beer came to the Arizona Diamondbacks organization as a part of the 2019 trade for pitcher Zack Greinke. Before the trade, Beer was selected by the Houston Astros in the first round of the 2018 MLB Draft after being named an All-American three times, and ACC Player of the Year while attending Clemson. Since joining Reno in May of 2021, Beer has been a staple in the infield. No one in the Triple-A West has started more games, with the first baseman appearing in 29 of 30 games for the Aces. The reliability at first has been key to the Aces success so far, especially with Beer's hot start at the plate.
Beer has had a solid start to the 2021 season for the Aces, currently batting .295, with 31 hits, and is tied for the lead of the Triple-A West in doubles, with 13 so far this season. Beer's batting average ranks 23rd in the league along with his slugging percentage (.505), ranking 27th. Beer's been hitting for more than just power, with an OBP of .382, and coming around to score 21 times, ranking 11th in the league.
The native of Maryville, Illinois had a strong series at home against the Sacramento River Cats, helping the team to a series split. In June 3rd's game against the River Cats, Beer had three hits on the day, with two doubles and two RBIs in a 10-7 win. On June 4, Beer accounted for four of the team's six RBIs in the Aces' win over Sacramento 6-4.
Back in May, in just the Aces' second home game of the season, Beer blasted a solo home run with two outs in the bottom of the seventh to take the lead 8-7. The Aces went on to win 10-7 over the Las Vegas Aviators on May 14, piling on two more runs after Beer gave the team the lead.
The success comes in Beer's first taste of Triple-A action, after spending 2019 at the Double-A level, playing professionally across four different levels. The hot start also comes after Beer did not play in 2020, with the minor league season canceled due to COVID-19.