Seven Scoreless from Luke Albright as Hops Defeat Emeralds 
Gary Mattis Jr. Makes Catch of the Year in Hillsboro Debut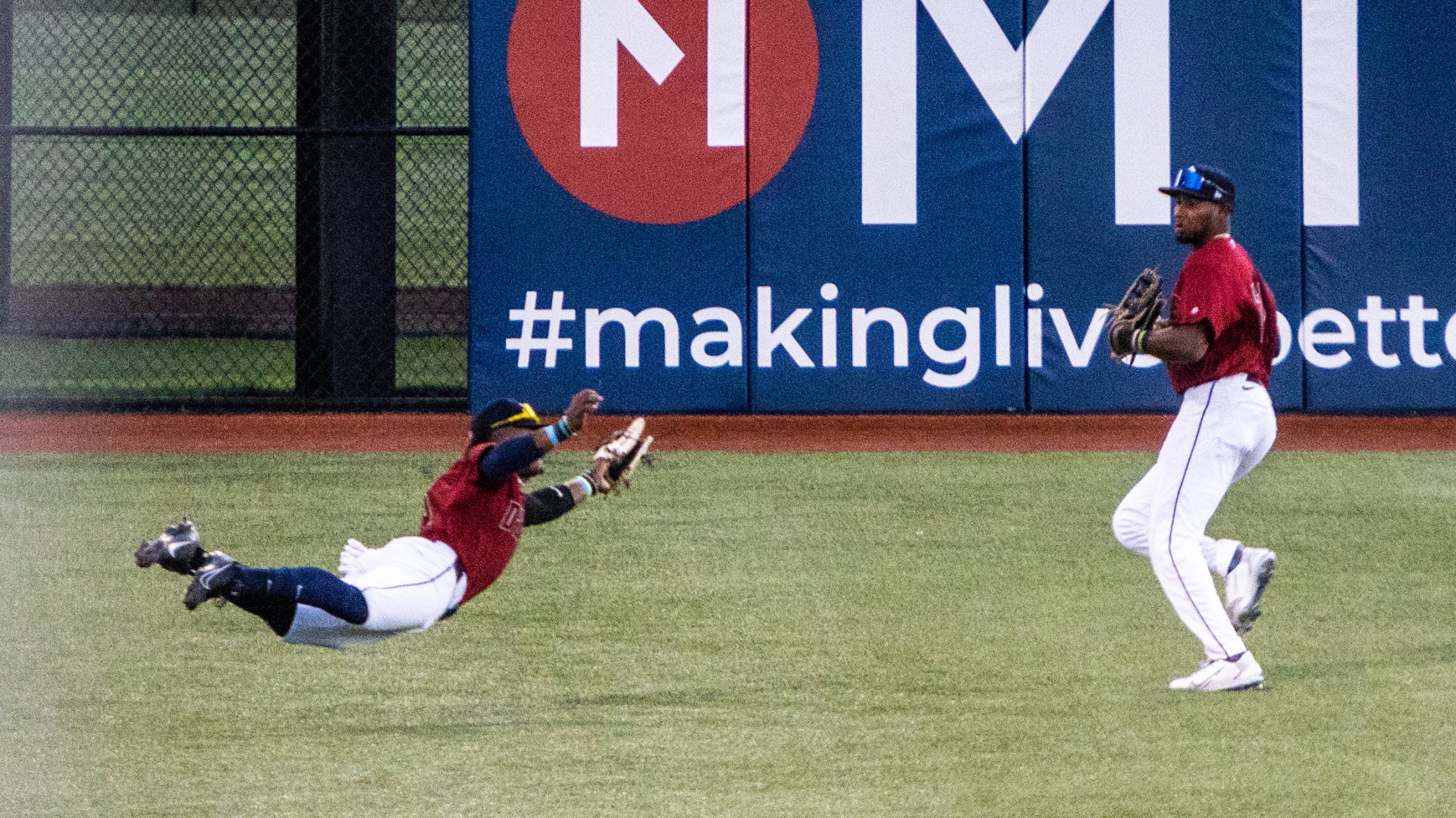 Hillsboro, OR (July 7, 2022) – Luke Albright went seven strong innings in the longest outing of his career, as five stolen bases by the Hops and three Emeralds' errors propelled Hillsboro to a 3-1 victory. Hillsboro was outhit 8-3 by Eugene, with the three hits being the fewest in
Hillsboro, OR (July 7, 2022) – Luke Albright went seven strong innings in the longest outing of his career, as five stolen bases by the Hops and three Emeralds' errors propelled Hillsboro to a 3-1 victory. Hillsboro was outhit 8-3 by Eugene, with the three hits being the fewest in a win this year.
Luke Albright had one of the best outings of his professional career, lasting seven scoreless innings, while striking out seven.
Hillsboro got to Nick Swiney in the fourth, loading the bases on four consecutive walks, including two walks that drove in a run. The Hops manufactured another run in the fifth, as Fox Semones singled, stole second and scored on a wild pitch and error. Hillsboro led 3-0 after five. Swiney only allowed one base hit, but two earned runs and three walks over four innings.
The Hops had two of their three hits in the game during the sixth inning, a Caleb Roberts double and Neyfy Castillo single, loading the bases with nobody out. Abel Adames got out of the jam without allowing a run, as he struck out the final two hitters of the inning.
Identical outcomes for the Emeralds in the sixth and eighth innings, as they each started with a Vaun Brown single and stolen base. In both innings, he would not come in to score. Brown stole three bases in the game.
The newest Hop, Gary Mattis Jr., made the catch of the year in the seventh inning, going airborne to rob Carter Aldrete of an extra-base hit in his Hillsboro debut.
Emeralds' catcher, Rodolfo Bone, had three of the eight Eugene hits, with Brown and Toribio also having two-hit games.
Christian Montes De Oca allowed a run in the ninth, but struck out Vaun Brown on a 96 MPH fastball to end the game, getting his fourth save in as many tries.
Hillsboro (36-40) and Eugene (44-31) will play game four on Friday at 7:05, with the pre-game show at 6:50 on Rip City Radio 620 and MiLB.tv.