Shuckers Fall 9-4 Extras
Devanney And Lutz Go Back-To-Back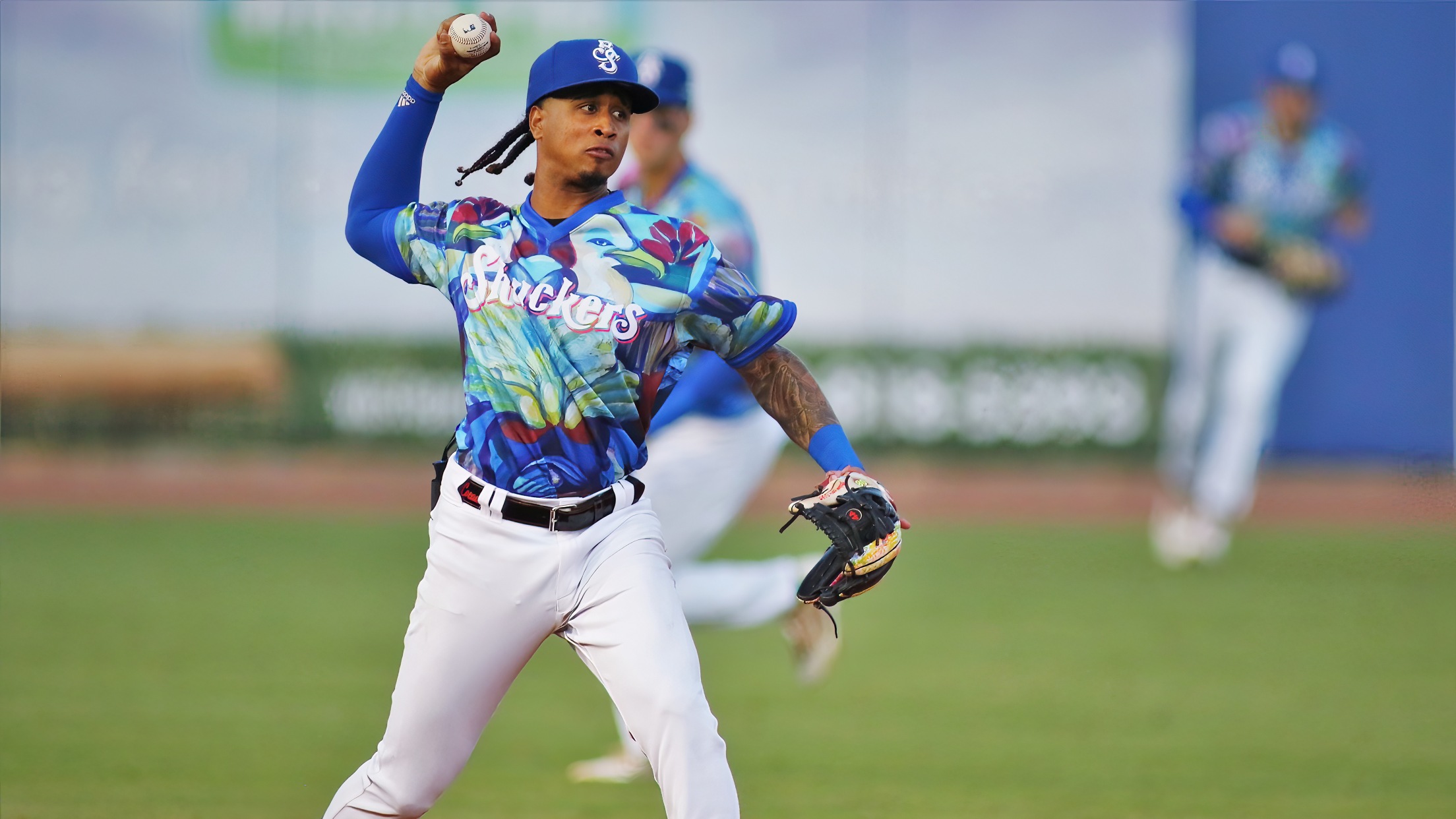 (Photo - Mike Krebs)
The Montgomery Biscuits (43-45, 15-11 2nd Half) scored six runs in the tenth inning to top the Biloxi Shuckers (45-48, 11-15 2nd Half) 9-4 on Saturday night at MGM Park. Biloxi struck for a pair of runs in the second inning. Cam Devanney blasted a solo home run to right
The Montgomery Biscuits (43-45, 15-11 2nd Half) scored six runs in the tenth inning to top the Biloxi Shuckers (45-48, 11-15 2nd Half) 9-4 on Saturday night at MGM Park.
Biloxi struck for a pair of runs in the second inning. Cam Devanney blasted a solo home run to right with one out, his 16th of the year, to put Biloxi up 1-0. On the very next pitch, Tristen Lutz hit a line-drive homer over the left-field wall, his ninth of the year, to make it 2-0 Shuckers.
RHP Noah Zavolas worked the first five frames for the Shuckers and allowed just one run on a single in the third. RHP Carlos Luna (BS, 1) came on in the sixth and pitched a scoreless sixth and seventh before running into trouble in the eighth when Erik Ostberg tied the game on a solo homer to right.
The Shuckers scratched across a run in the home half of the eighth inning to re-take the lead. Devanney drew a lead-off walk and a hit by pitch put two men on with one out. Yeison Coca popped out in foul territory down the right-field line, but the foul out was deep enough to advance Devanney to third. A wild pitch by LHP Jose Lopez (W, 6-3) allowed Devanney to race in and score, once again putting the Shuckers ahead 3-2.
A solo home run sent the game to extras when Kameron Misner hit a lead-off homer to start the ninth. The Shuckers put the winning run on base in the bottom of the ninth inning on a Joey Wiemer single but could not drive him in.
Montgomery used five singles and a hit-by-pitch to score six runs against RHP Nash Walters (L, 5-2) and take a 9-3 lead to the bottom of the 10th. RHP Josh Roberson walked three batters to force in a run but got the final three outs to close out the game for the Biscuits.
Biloxi concludes their six-game series against the Biscuits on Sunday afternoon at MGM Park. RHP Victor Castañeda (1-5, 4.16) gets the start for the Shuckers against Biscuits' LHP Mason Montgomery (0-0, 2.50) for a 5:05 pm first pitch. The game can be seen on MiLB.TV and heard locally on WGCM AM 1240/FM 100.9 or online here. Individual tickets, Shuck Nation Memberships, Flex Plans and group outings are available for the 2022 season by calling (228) 233-3465 or visiting biloxishuckers.com.
ABOUT THE BILOXI SHUCKERS:
The Biloxi Shuckers are the Double-A Affiliate of the Milwaukee Brewers. The Shuckers are members of the Southern League and play at MGM Park in Biloxi, Mississippi. For more information please visit biloxishuckers.com and follow us on Twitter @biloxishuckers and at facebook.com/biloxishuckers.