Shuckers RHP Cody Ponce Traded To Pittsburgh Pirates
Biloxi Reliever Sent to Pirates To Acquire Lyles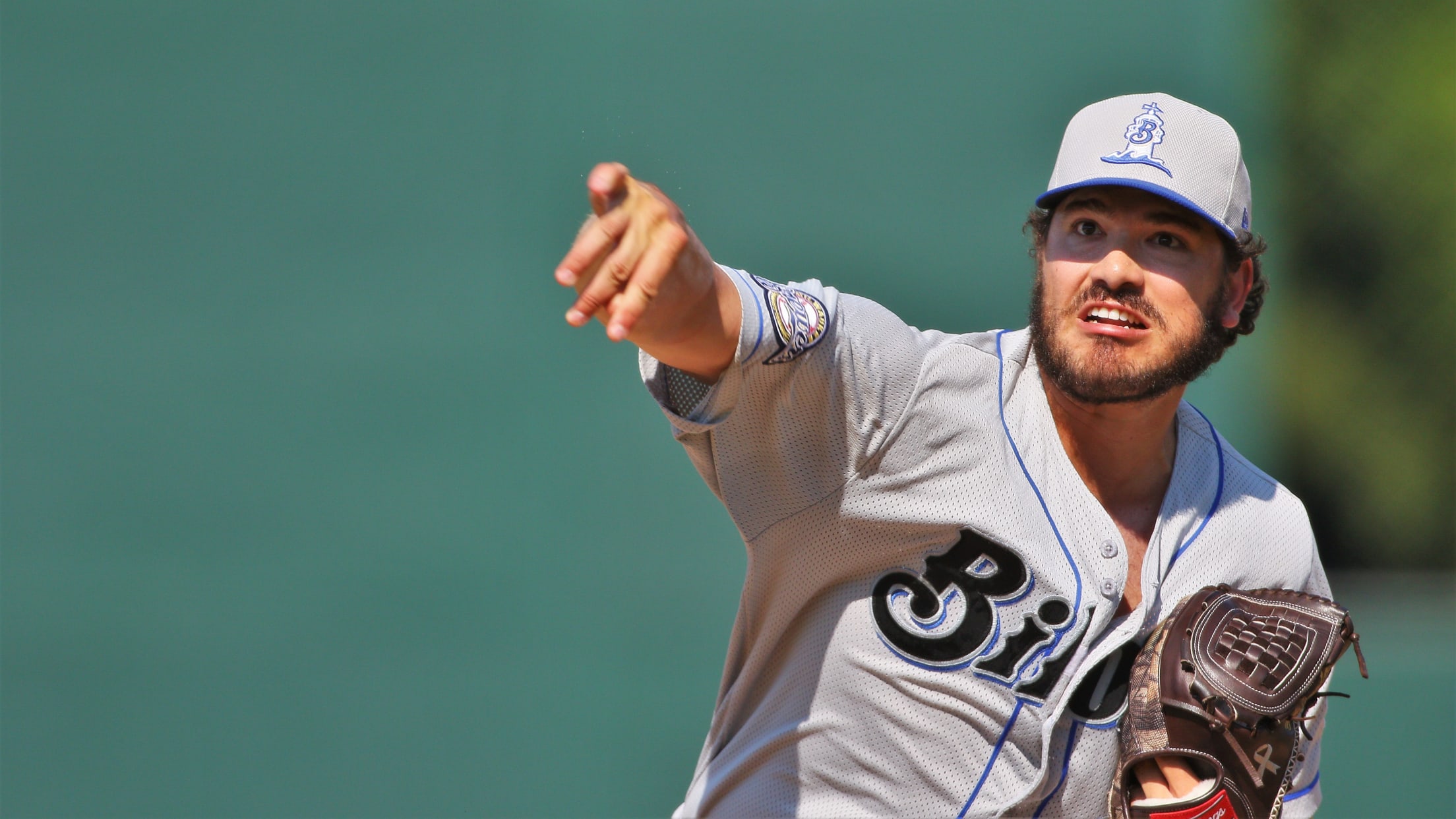 (Michael Krebs)
Shuckers Updated Roster - Click HereBiloxi Shuckers RHP Cody Ponce has been traded to the Pittsburgh Pirates, the Milwaukee Brewers announced on Monday. Additionally, RHP Marcos Diplan has been designated for assignment by the Brewers.Ponce, a second-round pick by the Brewers in 2015 out of Cal Poly Pamona, was traded
Shuckers Updated Roster - Click Here
Biloxi Shuckers RHP Cody Ponce has been traded to the Pittsburgh Pirates, the Milwaukee Brewers announced on Monday. Additionally, RHP Marcos Diplan has been designated for assignment by the Brewers.
Ponce, a second-round pick by the Brewers in 2015 out of Cal Poly Pamona, was traded to the Pittsburgh on Monday afternoon in exchange for Pirates RHP Jordan Lyles. Over 27 appearances out of the bullpen this season, Ponce worked a 1-3 record and 3.29 ERA with 44 strikeouts and 12 walks over 38.1 innings. The 25-year-old Ponce joined the Shuckers for the first time in August of 2017 and also spent the entire 2018 campaign in Biloxi.
Along with Monday's trade, RHP Marcos Diplan was designated for assignment. Diplan has made 30 appearances with five starts this year for the Shuckers with a 3-4 record and 4.99 ERA. Diplan, a 22-year-old native of the Dominican Republic, was acquired by the Brewers via trade from the Texas Rangers in January of 2015 and was a member of the Brewers 40-man roster prior to today's transaction.
Following Monday's moves, the Shuckers roster sits at 23 active players with one player on the injured list. There is no corresponding roster move for Biloxi at this time.
The Shuckers square off against the Jackson Generals on Monday night at MGM Park. RHP Drew Rasmussen gets the start for Biloxi against Generals RHP Emilio Vargas. The game can be heard locally on Cruisin' WGCM AM 1240/FM 100.9, TuneIn Radio or the MiLB First Pitch App. It's Barks & Brews Monday presented by Raising Cane's and F.E.B. Distributing. Enjoy $3 craft beer refills at the Buena Vista Beer Garden with the purchase of a 20 oz. Monday Mug, and fans can bring their dogs to the game when the purchase a $7 berm tickets. Gates open at 5:30 pm for a 6:35 pm first pitch.
Half-Season Shuck Nation Memberships, Flex Plans and Group Outings for the 2019 Biloxi Shuckers season are on sale now and are available for purchase by calling 228-233-3465, online at biloxishuckers.com or by visiting the MGM Park front office. The Biloxi Shuckers will host Game 1 and Game 2 of the South Division Championship Series on September 4 & 5 at MGM Park. Tickets for all six potential playoff games at MGM Park are on sale now.
ABOUT THE BILOXI SHUCKERS:
The Biloxi Shuckers are the Double-A Affiliate of the Milwaukee Brewers. The Shuckers play at MGM Park in Biloxi, Mississippi. For more information please visit biloxishuckers.com and follow us on Twitter @biloxishuckers and at facebook.com/biloxishuckers.com.