Shutout Victory Begins Post Break Schedule
Travs throw second shutout of the season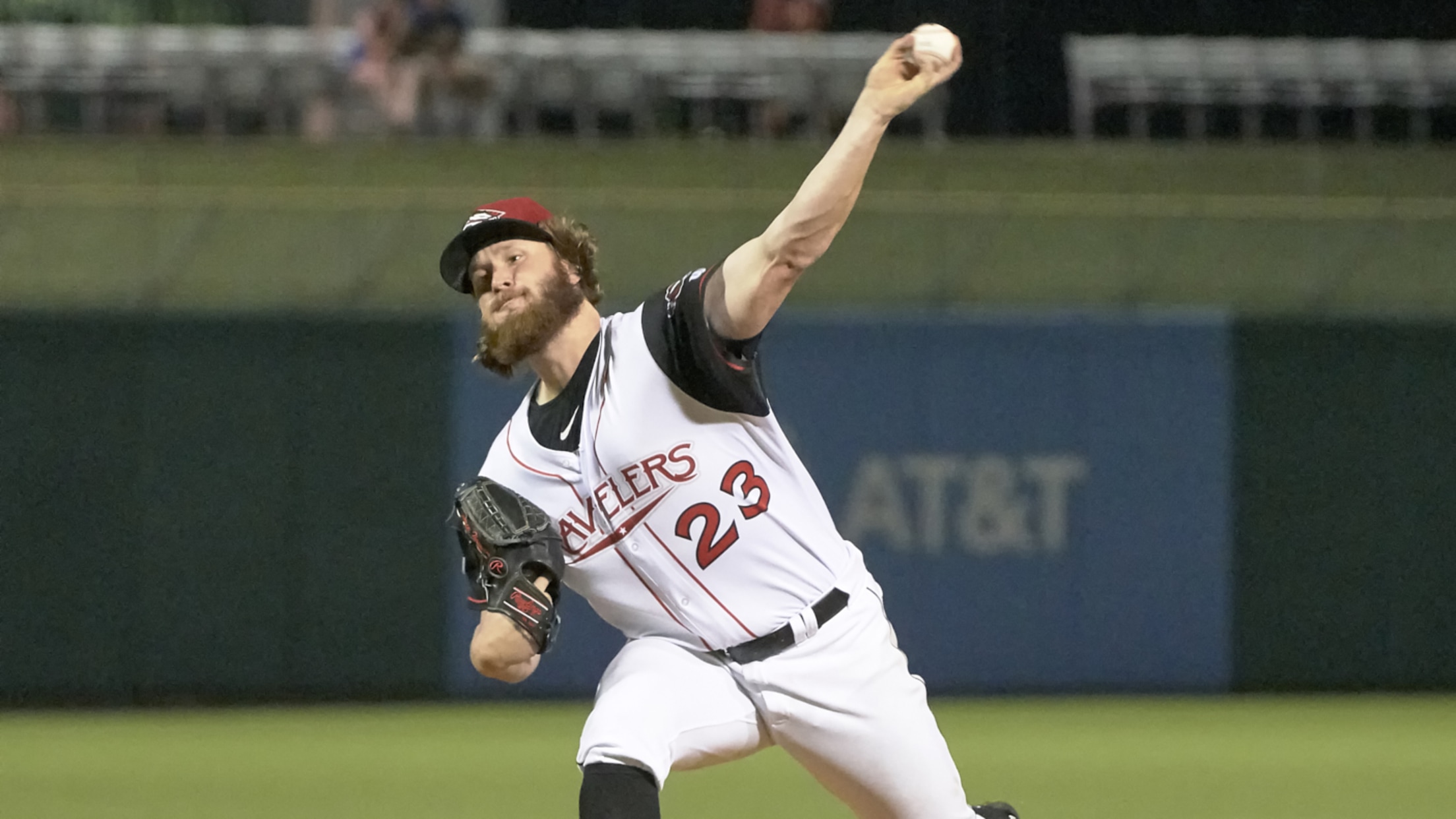 Spencer Herrmann pitched three perfect innings of relief to earn the win. (Mark Wagner)
North Little Rock, AR-Four Arkansas Traveler pitchers combined on a 2-0 five-hit shutout of the Corpus Christi Hooks in the first game out of the All-Star Break and first game at Dickey-Stephens Park in more than two weeks. The shutout was the second of the season for the Travs and
North Little Rock, AR-Four Arkansas Traveler pitchers combined on a 2-0 five-hit shutout of the Corpus Christi Hooks in the first game out of the All-Star Break and first game at Dickey-Stephens Park in more than two weeks. The shutout was the second of the season for the Travs and the first combined shutout for the pitching staff. With the win, the Travs are now a season-best four game over .500 for their overall record. Corpus Christi's Randy César extended his Texas League record hitting streak to 42 with a first inning double and finished the night 3-4.
Moments That Mattered
* The Travs nailed a Hooks runner at the plate to end the top of the fourth. Chuck Taylor recovered Carmen Benedetti's double off the wall in left and got it to cutoff man Yonathan Mendoza who fired a perfect one-hop throw to home plate where Joe DeCarlo's swipe tag got Alex De Goti.
* Donnie Walton drove in Eric Filia with a sacrifice fly in the bottom of the fourth.
* Chuck Taylor tripled to start the bottom of the sixth and then trotted home on a single from Filia.
Notable Travs Performances
* DH Eric Filia: 2-3, run, BB, RBI
* 2B Donnie Walton: 2-3, SF, RBI
* Anthony Misiewicz: 4 IP, 4 H, BB, 6 K
* Spencer Herrmann: Win, 3 IP, 4 K
Up Next
The series between the league's two first half champs continues on Friday night with RH Nathan Bannister (4-5, 6.32) going for the Travs against RH Akeem Bostick (0-2, 3.20). First pitch is at 7:10 and there are postgame fireworks. The game will also be broadcast on the Sports Animal 920, the First Pitch App, TuneIn radio and milb.tv.