Six Travelers Selected to 2017 TL All-Star Game
3 Pitchers and 3 Position Players will represent Travs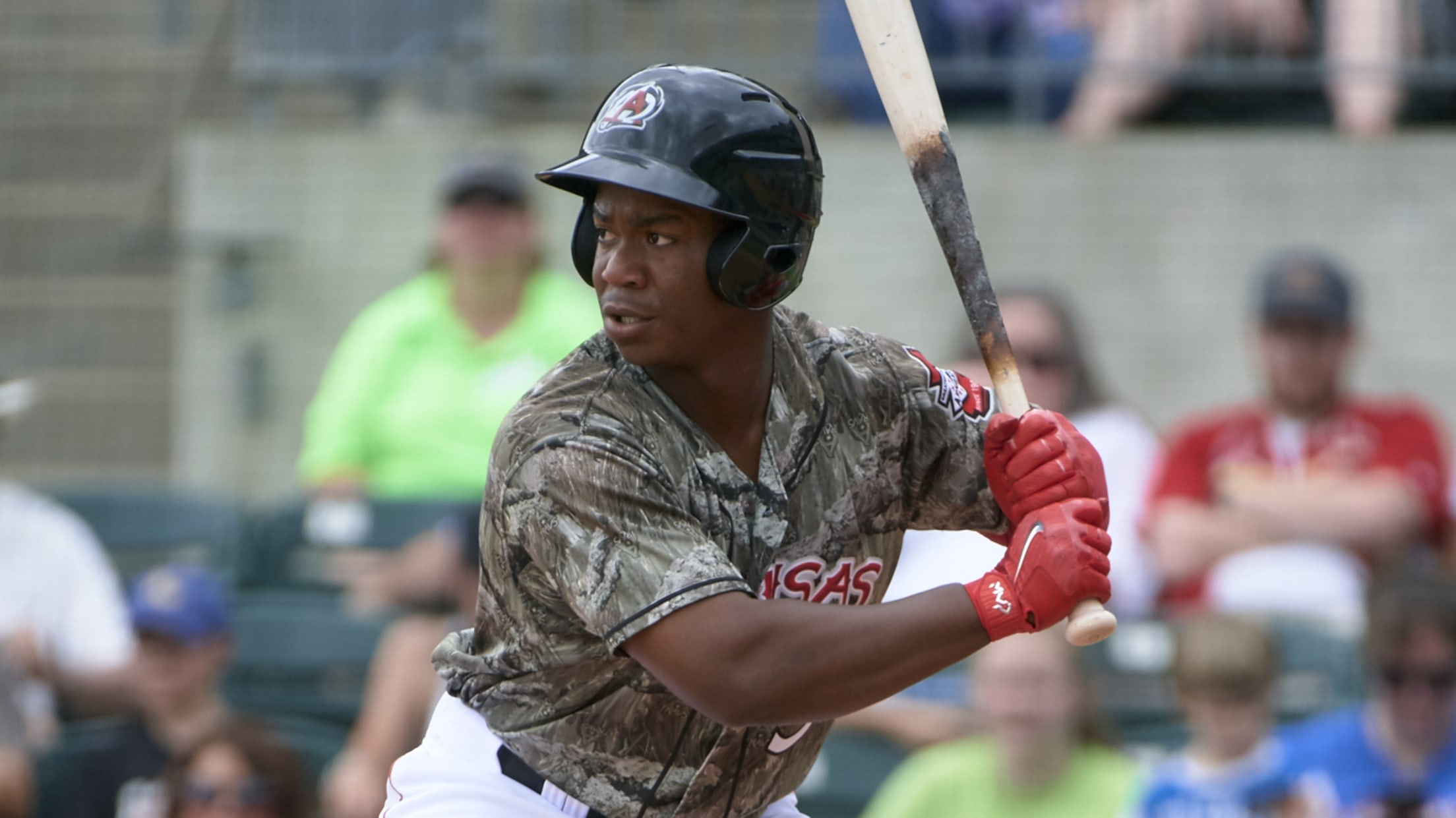 (Mark Wagner)
The Texas League announced today that six Arkansas Travelers have been selected to represent the Texas League's North Division at the league's annual All-Star game on Tuesday June 27 at Dr. Pepper Ballpark in Frisco, Texas, hosted by the Frisco RoughRiders.  The six Travs selected include: LHP Zac Curtis, RHP
The Texas League announced today that six Arkansas Travelers have been selected to represent the Texas League's North Division at the league's annual All-Star game on Tuesday June 27 at Dr. Pepper Ballpark in Frisco, Texas, hosted by the Frisco RoughRiders.
The six Travs selected include: LHP Zac Curtis, RHP Tyler Herb, C Tyler Marlette, OF Ian Miller, RHP Peter Tago and OF Chuck Taylor. Marlette, Miller and Taylor were voted as starters at their respective postions.
Curtis has appeared in 18 games this season out of the Travs bullpen registering a 2.82 ERA with six saves, third most in the league. In 22.1 innings he has struck out 27 while walking only five. He also made two scoreless appearances with the big league club earlier this season. Zac is in his first year with the Mariners organization after being acquired in a trade with Arizona last November.
Herb has started all 12 of his appearances this season putting up a 5-2 record with a 3.53 ERA. Currently third in the league in strikeouts with 70, he has pitched a total of 71.1 innings, fifth most in the league thus far. Tyler was the Mariners' 29th round draft pick in 2014.
Marlette has been a force at the plate this season hitting .276 with a seven homeruns and 44 runs batted in, tied for third most in the league, in only 44 games. Three of his seven homers have come with the bases loaded. Tyler was Seattle's 5th round draft pick in 2011.
Miller has been the league's top base stealer this season with 22 thefts so far. He also currently leads the league in batting with a .335 average while hitting three homers and driving in 18. Ian was the Mariners' 14th round draft pick in 2013.
Tago has pitched in 18 games out of the bullpen this season compiling a 3.00 ERA with four saves. He has struck out an incredible 33 hitters in only 24 innings while holding opponents to a .184 batting average. Peter was signed by Seattle as a minor league free agent this past offseason.
Taylor has led the league in hitting and on-base percentage for most of the season but is currently tied for second in average (.332) and second in OBP (.423) as well as tied for third in slugging (.500). He has homered five times among 22 total extra base hits while knocking in 28 runs. Chuck was selected by the Mariners in the minor league phase of the Rule V draft this past offseason.
The Arkansas Travelers are in their initial season as the Double-A affiliate of the Seattle Mariners and all six honorees will be making their first appearance in a Texas League All-Star Game.