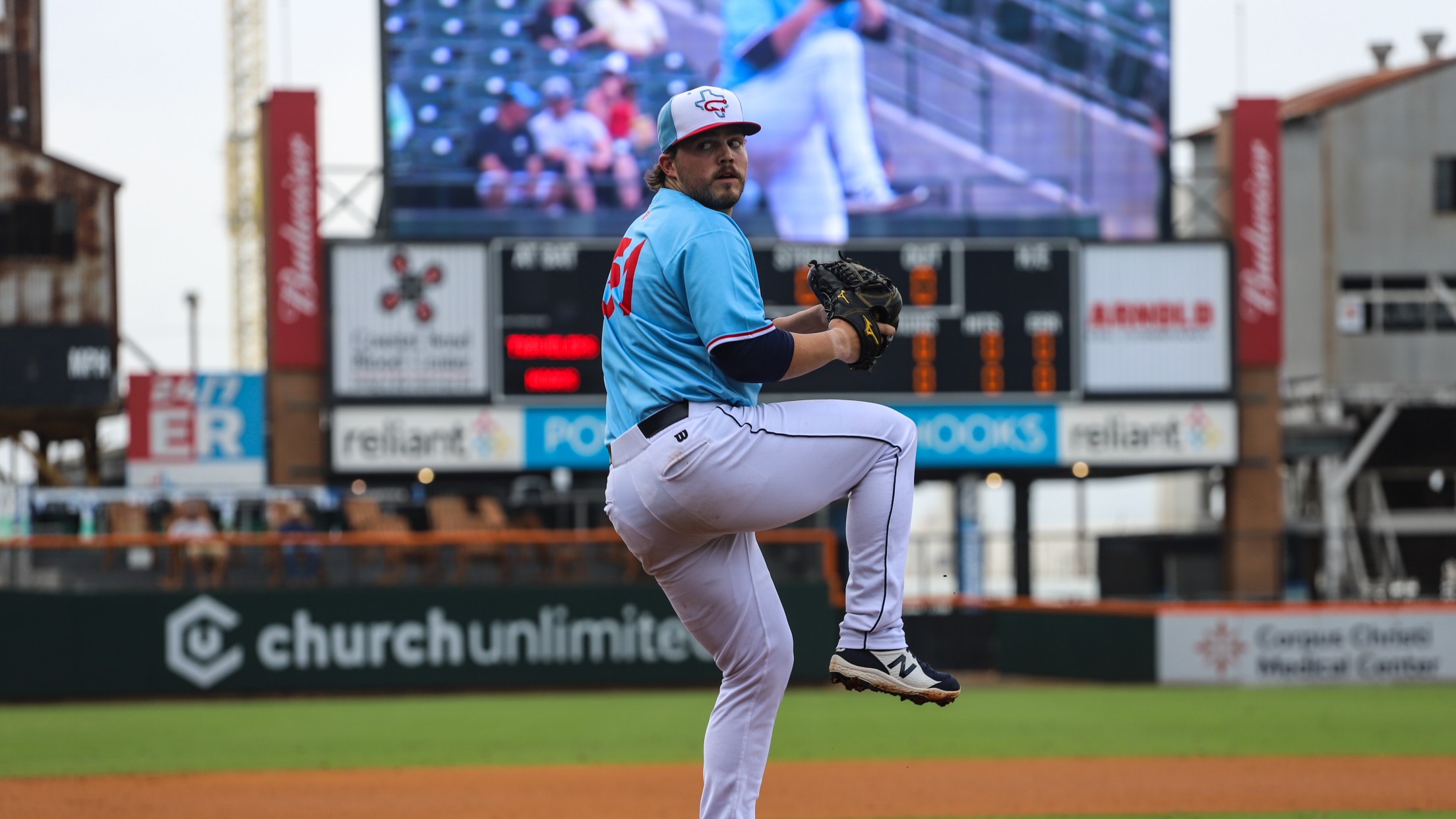 Lefty Parker Mushinski owns a 1.42 ERA and 0.95 WHIP in his last seven outings. (Daniel Reiner)
MIDLAND – The RockHounds capitalized on four Corpus Christi errors to plate six unearned runs Saturday night, needing the full allotment in a 9-4 victory over the Hooks before 4,472 at Momentum Bank Ballpark. Midland batted around twice over the first four frames against Cesar Rosado. The home club scored
MIDLAND – The RockHounds capitalized on four Corpus Christi errors to plate six unearned runs Saturday night, needing the full allotment in a 9-4 victory over the Hooks before 4,472 at Momentum Bank Ballpark.
Midland batted around twice over the first four frames against Cesar Rosado. The home club scored four in the first by virtue of only two base hits. Three walks, a sac fly and Joe Perez error supplemented the frame.
The RockHounds jumped out to a 9-0 bulge thanks to a five-run fourth, which included miscues by Perez at third and rehabbing Astro Aledmys Díaz in left field. Two-out singles by Jonah Bride and JJ Schwarz pushed across three runs.
Parker Mushinski restored order, holding the Hounds to two hits and one walk over 4.1 frames. Mushinski, who dispatched 12 of the final 14 men he faced, struck out six. The Texas Tech product owns a 1.42 ERA and 0.95 WHIP in his last 7 appearances.
Kyle Friedrichs and Montana DuRapau teamed to limit CC to two hits over the first eight innings. The Hooks avoided the shutout by scoring four in the ninth against Nick Highberger. Scott Manea and Chandler Taylor both delivered two-run singles in the rally.
Hunter Brown takes the ball Sunday afternoon as Corpus Christi takes aim at a series split. First pitch 2 o'clock.