Smokies Shutout 5-0 By Biscuits
Lange's Three Game Quality Start Streak Comes To A Close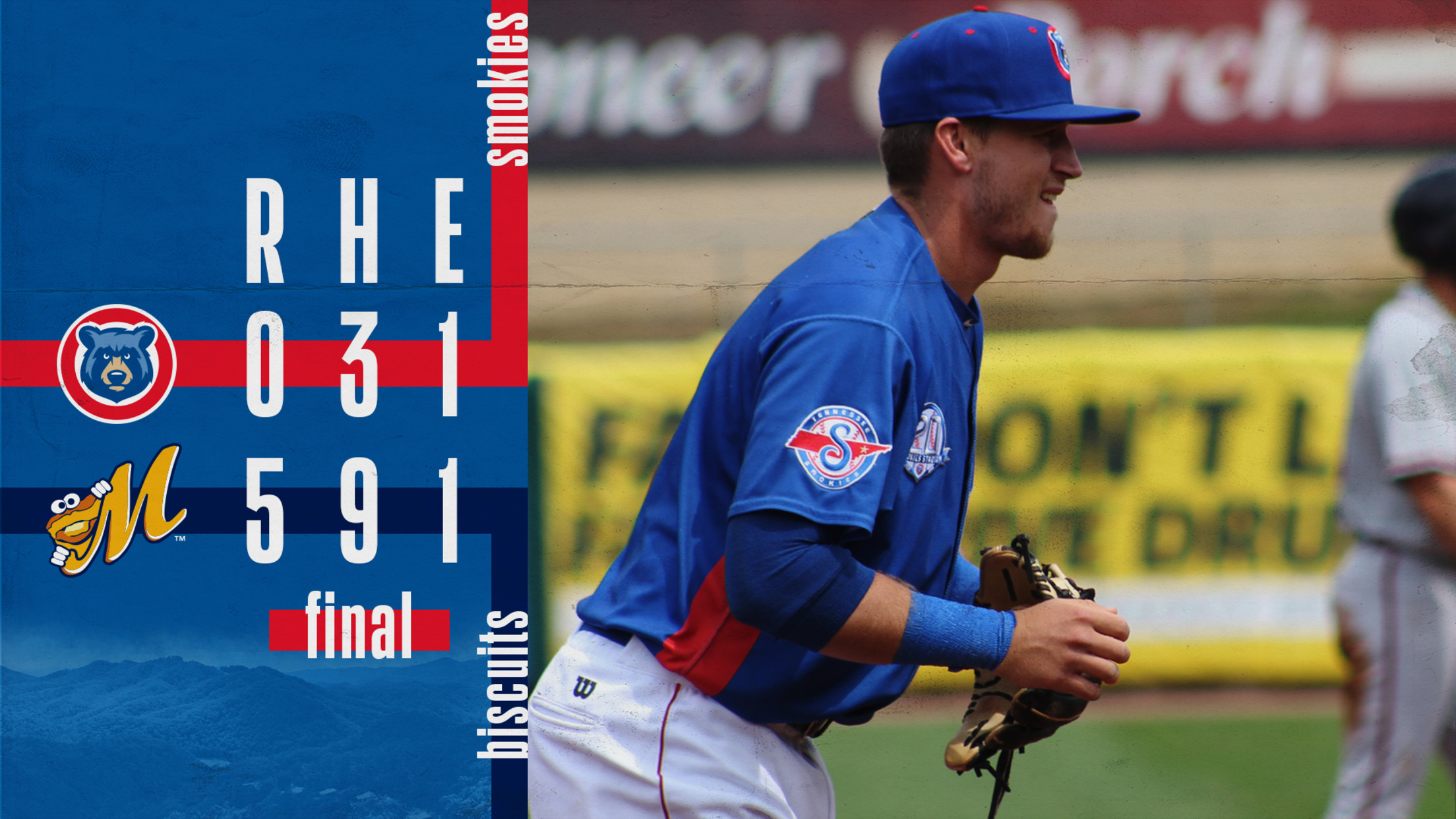 MONTGOMERY, AL - The Tennessee Smokies (40-47, 7-11) had no answer for The Montgomery Biscuits' (54-34, 10-8) pitching staff in a 5-0 shutout loss Sunday night at Riverwalk Stadium.The Biscuits wasted no time getting on the board in the first inning. Taylor Walls singled to represent the first baserunner of
MONTGOMERY, AL - The Tennessee Smokies (40-47, 7-11) had no answer for The Montgomery Biscuits' (54-34, 10-8) pitching staff in a 5-0 shutout loss Sunday night at Riverwalk Stadium.
The Biscuits wasted no time getting on the board in the first inning. Taylor Walls singled to represent the first baserunner of the ballgame. He came into score from an RBI-double off the bat of Josh Lowe. The very next batter, Jesús Sánchez captured Montgomery's third hit in a row with a single to score Lowe and give the Biscuits an early 2-0 lead.
Montgomery supplemented another pair of runs in the fifth. Walls doubled and Lowe singled to each grab their second base hit of the night off Smokies starter RHP Alex Lange (L, 2-1) to set the table in the inning. Kevin Padlo ripped a double in to left field to score both runners and extend the Biscuits lead to 4-0.
Lange in his fourth start with the Smokies gave up four runs on eight hits in five complete innings. The Chicago Cubs 2017 first round draft pick failed to get a quality start for the first time since joining Tennessee on 6/21 and was handed his first loss.
Walls continued his impressive day for the Biscuits with a triple to jumpstart the 7th inning. He touched home plate thanks to Lowe's second RBI of the game to run the score 5-0. Walls on the day had three hits in three at-bats and came around to score all three times.
The Biscuits pitching core proved to be lights out in their shutout of the Smokies. Montgomery's opener LHP Matt Krook set up RHP Paul Campbell (W, 4-1) with two scoreless innings with four strikeouts to open the game. Campbell followed with seven nearly perfect innings as he held the Smokies bats scoreless and gave up just three hits to secure a 5-0 win for the Biscuits
Game five of the Smokies six game series with the Biscuits continues Monday night. RHP Thomas Hatch (4-9, 5.04) makes his team-leading 18th start this season for the Smokies, while Montgomery's starter is still TBD. First pitch is set for 7:35 EDT.