Smokies Swept By Montgomery With 7-1 Loss
Losing Streak Jumps To Season High Eight Games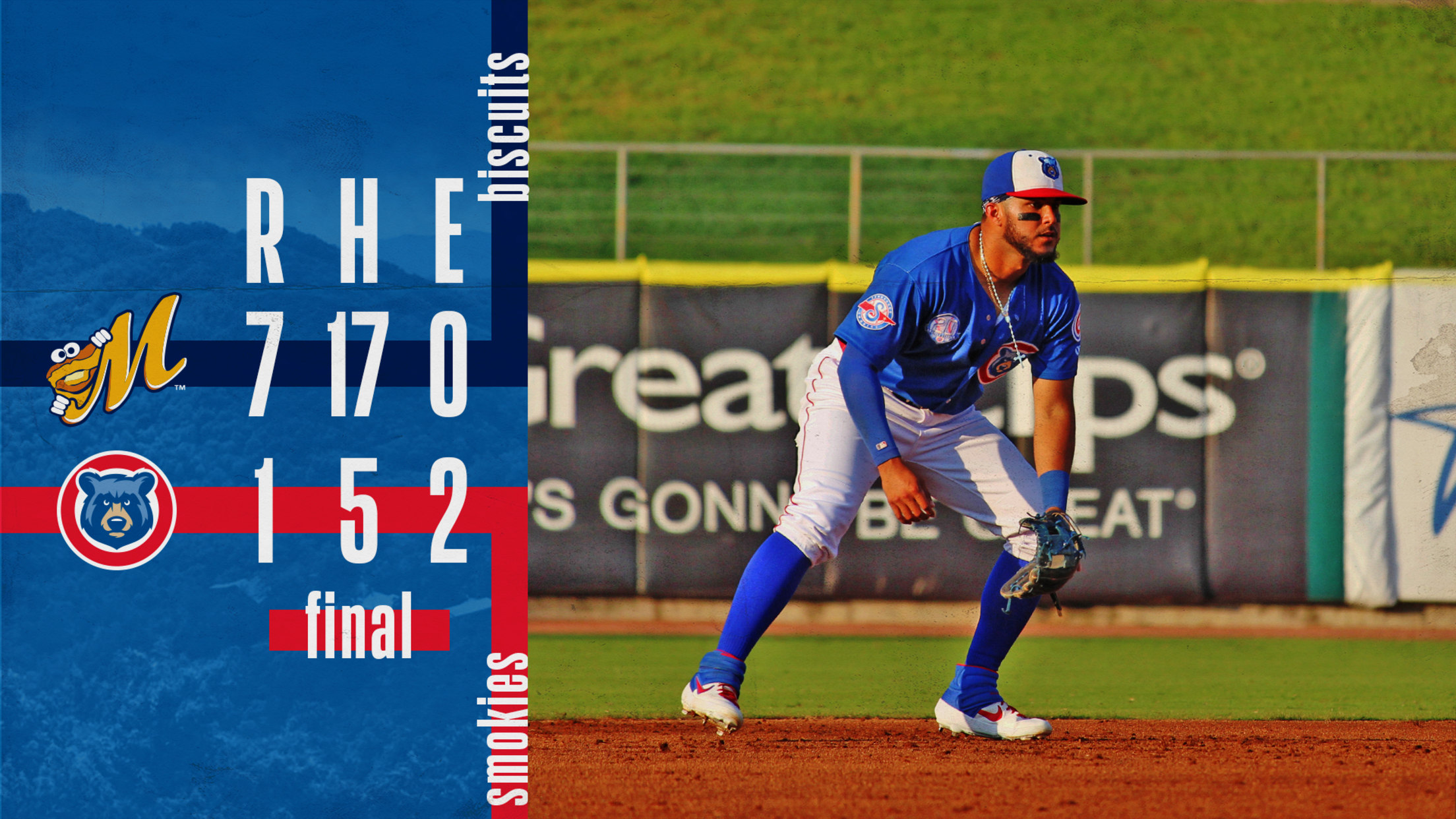 KODAK - The Montgomery Biscuits (68-37, 24-11) completed their sweep over the Tennessee Smokies (43-61, 10-25) with a 7-1 win at Smokies Stadium on Friday night. The Biscuits got off to a hot start in the series finale. Taylor Walls ripped a double to right field to score David Rodríguez to draw
KODAK - The Montgomery Biscuits (68-37, 24-11) completed their sweep over the Tennessee Smokies (43-61, 10-25) with a 7-1 win at Smokies Stadium on Friday night.
The Biscuits got off to a hot start in the series finale. Taylor Walls ripped a double to right field to score David Rodríguez to draw the first blood in the second inning. The very next batter, Josh Lowe blasted his 13th home run of the season to extend the Biscuits' early lead to 3-0.
Montgomery tacked on four straight hits to jumpstart the third inning off Smokies starter Erick Leal (L,1-2). They picked up another run from an RBI-single by Jim Haley to score Tristan Gray to run the Biscuits' lead to 4-0. The damage could have been worse if not for Roberto Caro striking down Miles Mastrobouni at the plate with a laser from right field.
Leal concluded his night after a season high six innings. He gave up five earned runs on 12 hits and struck out three batters in a losing effort. It was Leal's first start with the Smokies in which he failed to strike out more than six batters. He gave up his final run of the night in the sixth inning from a lead off solo home run by Thomas Milone.
The Biscuits continued to pile it on with RHP Ben Hecht on the mound out of the bullpen. Haley pushed home his second run of the night with an RBI-double to bring home Mastrobouni. When the dust settled, every Montgomery hitter in the starting lineup recorded a base hit.
The Smokies were able to scrounge up a run of their own in the seventh inning off Biscuits starter RHP Jason García (W, 4-0). With bases loaded, Ian Rice came home to score on a double-play groundout by Christian Donahue. On the night, Garcia pitched seven dominate innings while only giving up one run on four hits.
Montgomery put the nail in the coffin in the eighth inning. Gray singled in Walls to make the score 7-1. Ivan Pelaez provided two solid innings out of the bullpen to clinch the game and a series sweep for Montgomery.
The Smokies travel down I-75 to take on the Chattanooga Lookouts in a five game road series starting with game one on Saturday night. LHP Luis Lugo (4-0, 3.55) makes his 5th start of the season for the Smokies, while LHP Reiver Sanmartin (0-4, 6.67) will get the ball for Chattanooga. First pitch is set for 7:15 EDT.