Soderstrom soars as Lugs deep-six Loons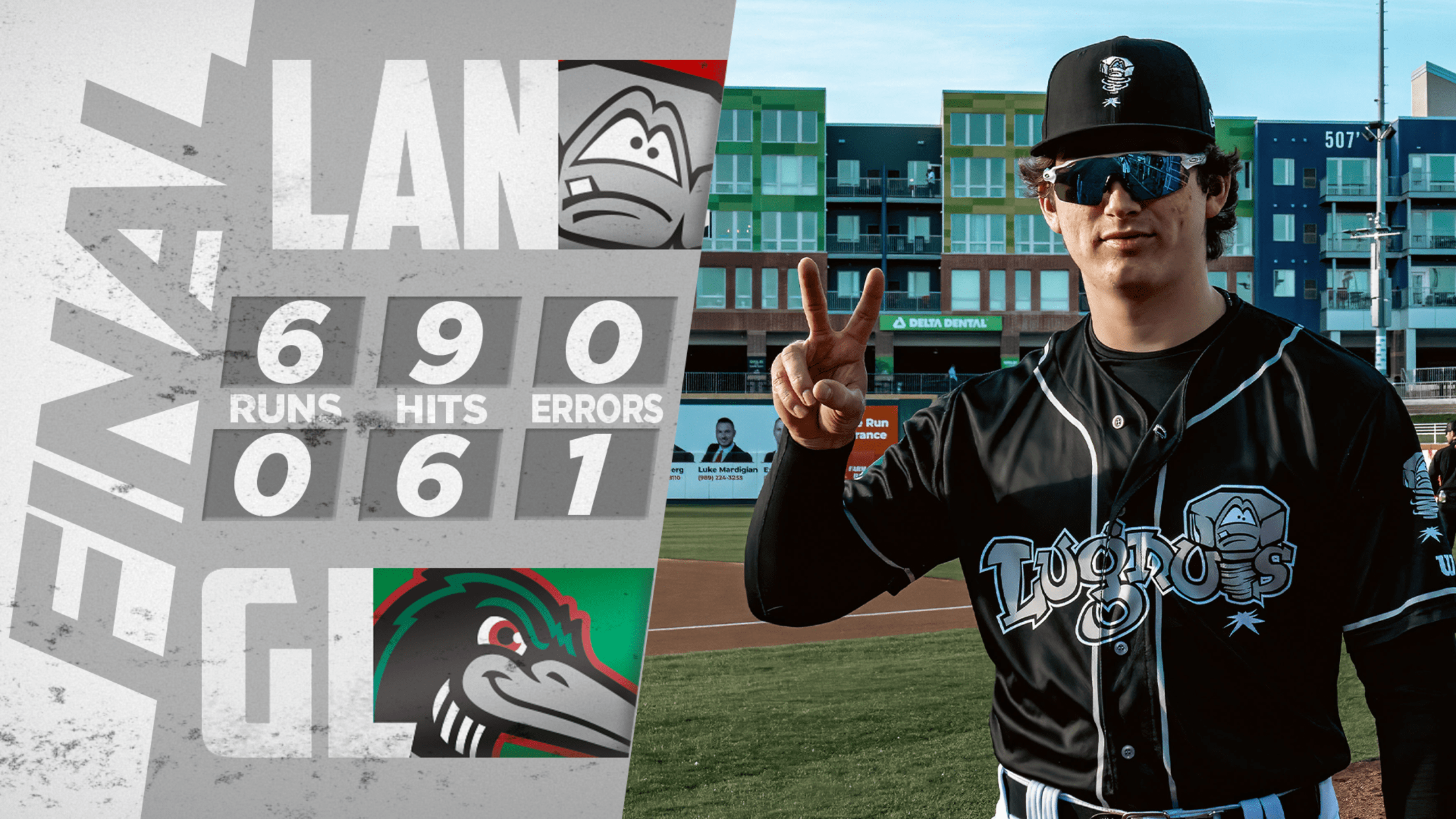 MIDLAND, Mich. – Tyler Soderstrom homered twice and drove in four runs to support the latest stellar effort from Jake Walkinshaw, and the Lansing Lugnuts (11-14, 36-55) blanked the Great Lakes Loons (14-11, 54-37) in the opener of a six-game series, 6-0, on Tuesday night at Dow Diamond. The Loons
MIDLAND, Mich. – Tyler Soderstrom homered twice and drove in four runs to support the latest stellar effort from Jake Walkinshaw, and the Lansing Lugnuts (11-14, 36-55) blanked the Great Lakes Loons (14-11, 54-37) in the opener of a six-game series, 6-0, on Tuesday night at Dow Diamond.
The Loons have scored the third most runs in the Midwest League this year, but they have been shut out by the Lugnuts in three of the last four meetings between the two clubs.
Soderstrom, the Athletics' No. 2 prospect and MLB Pipeline's No. 35 prospect in baseball, was locked in from the start. With one out in the first inning, the Lugnuts catcher followed a Max Muncy double with an RBI single to center field off Loons starter Ben Casparius, giving the Nuts a quick 1-0 lead.
In the third inning, Soderstrom launched his 18th home run of the season to right field for a 2-0 lead.
And in the fifth inning, after a Muncy walk, Soderstrom crushed Casparius's first pitch to the left of the center field batter's eye for a 4-0 lead. In the process, the 20-year-old Californian launched himself into the Midwest League RBI lead with 69 runs batted in. He also now leads all Oakland Athletics minor leaguers with 19 home runs.
Soderstrom came to the plate twice more before the game ended, flying out to the wall in the both the sixth and eighth innings.
The Lugnuts added one more big swing – a Kevin Richards two-run double in the fifth inning – but the rest of the game belonged to the pitchers.
Starter Walkinshaw struck out seven Loons in five scoreless innings, allowing just three singles and one walk. In five starts for the Lugnuts this season, the Southern New Hampshire product has allowed just two runs in 20 innings, a 0.90 ERA, with 26 strikeouts compared to just 13 hits and five walks allowed.
Shohei Tomioka followed with a scoreless sixth and seventh, allowing two singles and striking out one, and Angello Infante wrapped up a scoreless eighth and ninth, allowing a double and a walk, to complete the six-hit shutout.
The only negative for the Lugnuts came with regard to health. Second baseman Drew Swift and right fielder Kevin Richards each departed the game for precautionary reasons after being struck by pitches.
Right-hander Christian Fernandez (12.00 ERA), acquired via trade with Tampa Bay, makes his second start for the Nuts in the second game of the series, set for a 7:05 p.m. Wednesday start. Great Lakes counters with right-hander Kendall Williams (4.22).
Following the conclusion of the series on Sunday, the Lugnuts return home August 2-7 to welcome in the West Michigan Whitecaps. For more information and to purchase tickets, visit lansinglugnuts.com or call (517) 485-4500.
# # #