Solo Shots Help Raptors Sink Rockies
Round trippers by Walker and Heady lead to 3-1 win over visiting Grand Junction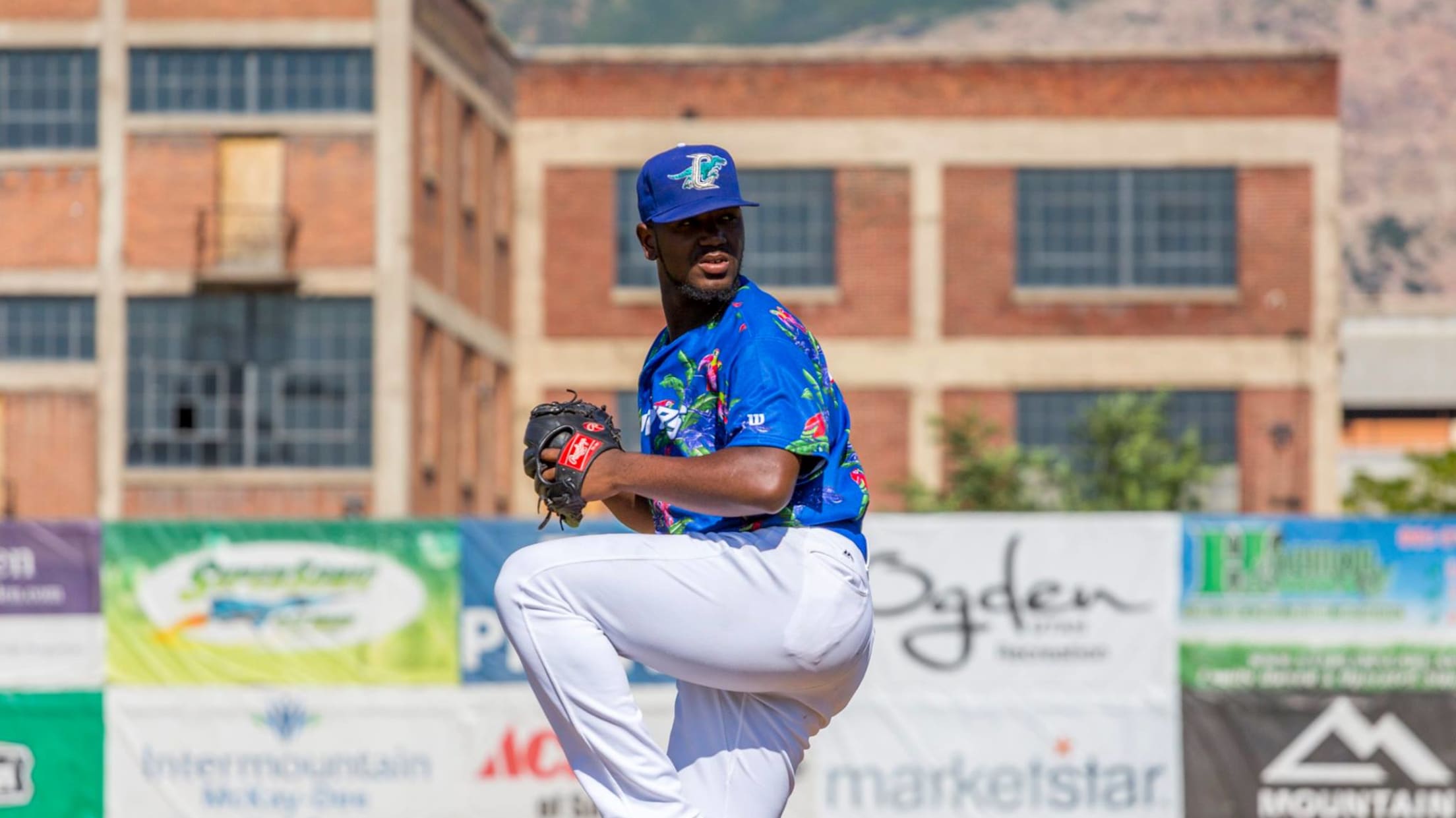 Osiris Ramirez pitched his best game of the season Thursday night, striking out four over five innings and earning the win. (Kevin Johnson)
Coming off a nearly-perfect road trip, the Ogden Raptors showed off their power and shutdown relief pitching Thursday night in a 3-1 win over the visiting Grand Junction Rockies.Jared Walker blasted his first 2017 Raptors home run to give Ogden a second-inning lead. After Grand Junction tied the game in
Coming off a nearly-perfect road trip, the Ogden Raptors showed off their power and shutdown relief pitching Thursday night in a 3-1 win over the visiting Grand Junction Rockies.
Jared Walker blasted his first 2017 Raptors home run to give Ogden a second-inning lead. After Grand Junction tied the game in the fourth, Connor Heady hammer a shot over the left-field fence in the bottom of the fifth. The final run of the game came when Gersel Pitre knocked in Luis Paz with a sacrifice fly to left in the sixth.
Osiris Ramirez earned his first win of the season with five strong innings. He ran into trouble when he allowed a single, committed an error on a sac bunt and walked another hitter to load the bases with no one out in the fourth. A sacrifice fly brought the Rockies level with Ogden, but Ramirez induced a double play ball on the next pitch to keep the game tied.
Paz helped out his starter from behind the plate in the fifth when Grand Junction's Shael Mendoza, the Pioneer League's leader in stolen bases, was gunned down by a perfect throw while trying to put himself in scoring position.
Matt Jones allowed only one runner in two scoreless frames, and James Carter struck out five over two innings for his first save.
The Rockies and Raptors play game two of their four-game set, and the finale of the first half of the Pioneer League season, Friday night at 7. It's another Free Tee Friday, where the first 300 fans will receive a special Raptors T-shirt.