Sounds Drop Series Finale in Des Moines
James Naile Tosses Seven Innings in Quality Start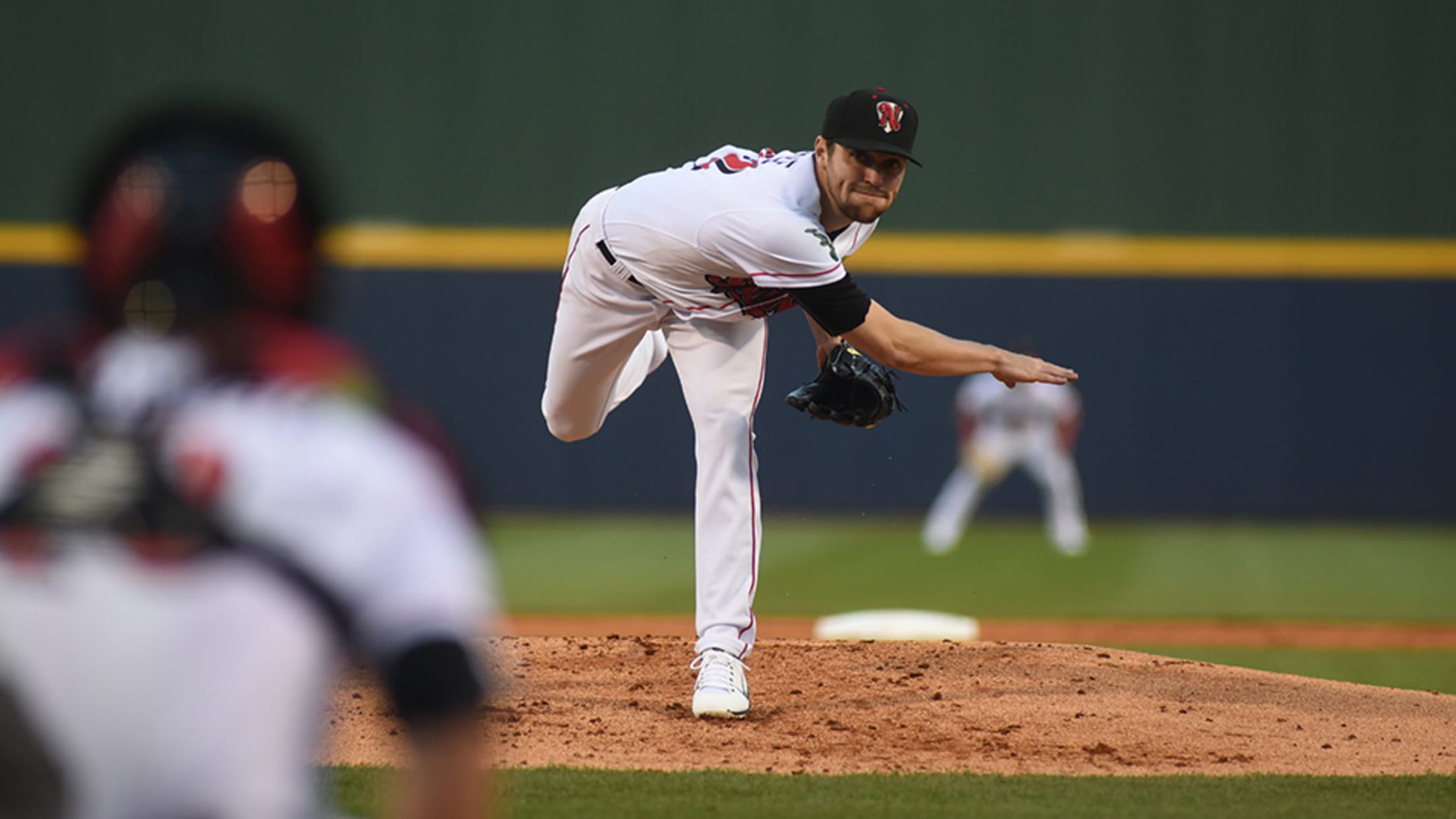 A strong start by James Naile wasn't enough for the Nashville Sounds in a 2-0 loss to the Iowa Cubs Sunday afternoon at Principal Park.  Naile tossed seven innings and limited the Cubs to two runs on just four hits. It was Naile's eighth quality start of the season, and
A strong start by James Naile wasn't enough for the Nashville Sounds in a 2-0 loss to the Iowa Cubs Sunday afternoon at Principal Park.
Naile tossed seven innings and limited the Cubs to two runs on just four hits. It was Naile's eighth quality start of the season, and his first outing since his 2018 Triple-A All-Star Game appearance on Wednesday.
Nashville's offense never materialized and went 1-for-9 with runners in scoring position. They left the bases loaded in the fourth, and runners on in the sixth, seventh, eighth and ninth innings.
The Cubs took a 1-0 lead in the bottom of the third on a run-scoring groundout by Chesny Young. A second run came in the fourth when Bijan Rademacher doubled and Ryan Court knocked him in with a base hit to left field to make it 2-0.
Nashville had a chance to even the game in the later innings but couldn't push across any runs. Sheldon Neuse flied out to right with a pair of runners on base and two outs in the eighth. With two outs and runners at first and second in the ninth, Ramón Laureano hit a deep drive into left-center but it was run down by Chris Coghlan to end the game.
The Sounds managed only five hits - two of them being doubles by Melvin Mercedes and Laureano.
The Sounds return home Monday as they host the Omaha Storm Chasers in the start of a seven-day, eight-game homestand. Right-hander Ben Bracewell (2-3, 4.88) starts for Nashville while Omaha has not named a starter. First pitch is scheduled for 7:05 p.m. at First Tennessee Park.
Post-Game Notes
- With today's 2-0 loss, the Sounds dropped to 44-48 on the season.
- Nashville was shut out for the eighth time this season. The eight shutouts are tied for the most in the Pacific Coast League with Iowa and Albuquerque.
- James Naile recorded his team-leading eighth quality start of the season (7.0 IP, 4 H, 2 R, 2 ER, 3 BB, 3 K). He threw a career-high 102 pitches.
The 2018 season is the Sounds' 41st in franchise history and fourth as the Oakland Athletics' top affiliate. Single-game tickets are available now by calling (615) 690-4487 or by visiting www.nashvillesounds.com.