Sounds Fall in Front of Huge Crowd at First Tennessee Park
Three Errors Dooms Nashville in Series-Opening Loss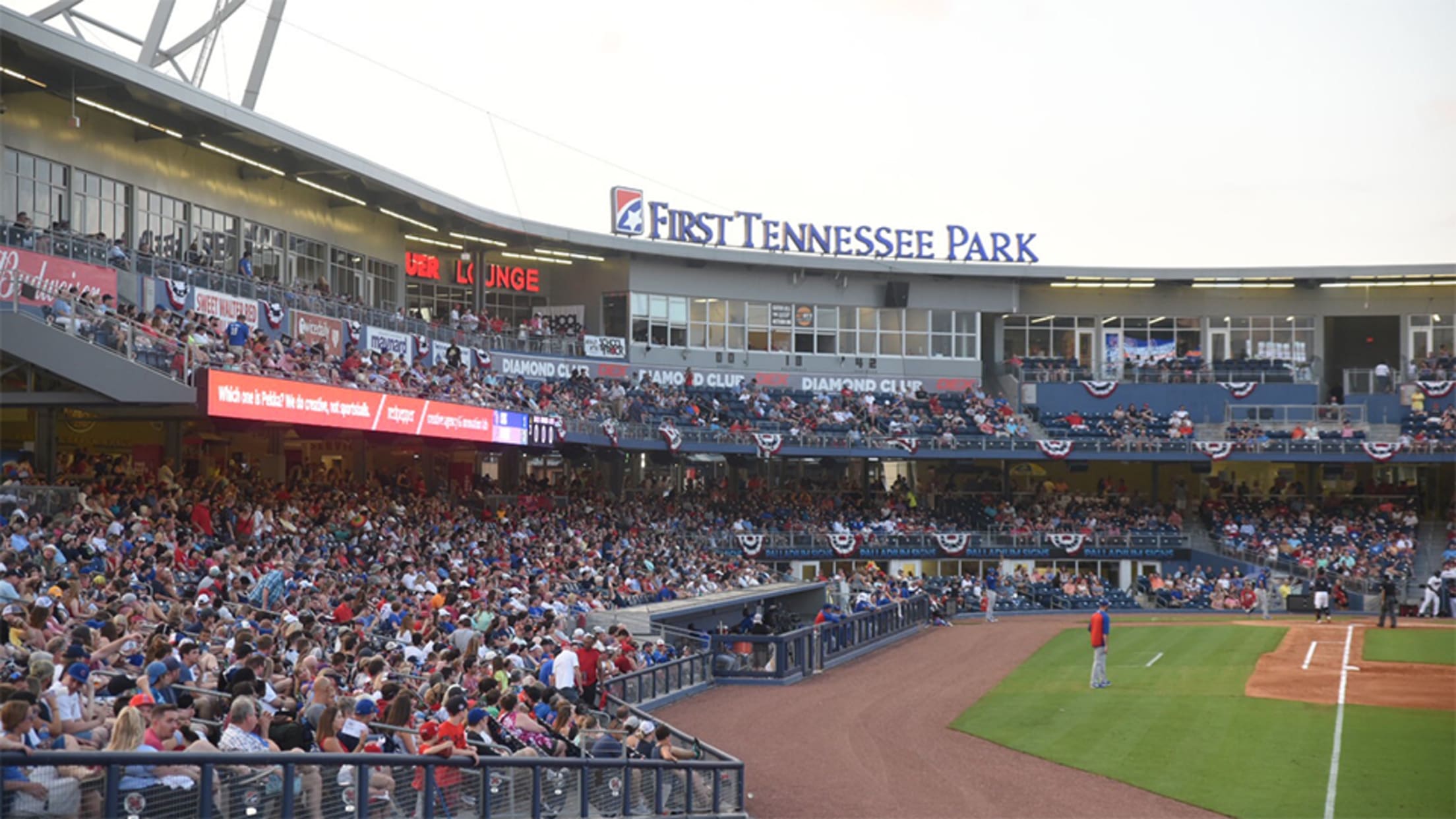 The Iowa Cubs spoiled the evening for 11,691 fans at First Tennessee Park by topping the Nashville Sounds, 6-2, Wednesday night. Three costly errors burned the Sounds as the third-largest crowd in ballpark history took in the game.Nashville scored first as Ramón Laureano provided early fireworks with a two-run home
The Iowa Cubs spoiled the evening for 11,691 fans at First Tennessee Park by topping the Nashville Sounds, 6-2, Wednesday night. Three costly errors burned the Sounds as the third-largest crowd in ballpark history took in the game.
Nashville scored first as Ramón Laureano provided early fireworks with a two-run home run down the right-field line in the bottom of the first inning. Laureano's seventh of the season came moments after Nick Martini extended his on-base streak to 64 games with a leadoff single.
The sloppy defense started shortly after Nashville took their 2-0 lead. Trey Martin started the second inning with a ground ball to short that Jorge Mateo misplayed. It came back to hurt starter Eric Jokisch after a single and groundout scored Martin to make it 2-1.
It remained 2-1 until the top of the fifth inning when Iowa's Ryan Court evened the game with a run-scoring single to right field. With two on and two out, third baseman Jason Vosler cranked a three-run homer to right-center. It gave the Cubs a 5-2 lead and ended the night for Jokisch.
Wynton Bernard started the top of the sixth with a ground ball to third that Sheldon Neuse couldn't handle. The third Nashville error of the game proved costly as Bernard stole second base and came in to score on a two-out single by Chesny Young.
Trailing 6-2, the Sounds loaded the bases in the seventh inning, but Martini flied out to left field to end the threat. Following six solid innings from starter Alec Mills, the Cubs used the bullpen trio of Carl Edwards Jr., Alberto Baldonado and Dakota Mekkes to shut down the Sounds the rest of the way.
Game two of the five-game series is scheduled for Thursday night at First Tennessee Park. Right-hander James Naile (5-7, 3.96) starts for the Sounds against left-hander Kyle Ryan (0-2, 2.43) for the Cubs. First pitch is scheduled for 7:05 p.m.
Post-Game Notes
- With tonight's 6-2, the Sounds dropped to 39-44 on the season.
- Nick Martini extended his consecutive on-base streak to 64 games with a single in the first inning. Martini's streak is the longest by a Nashville player in the Pacific Coast League era and is the longest active streak in professional baseball. Since April 14, Martini has reached safely in every game
he has played in with the Sounds. The 64-game on-base streak is the second-longest in professional baseball since at least 2009 when MLBAM began tracking the statistic.
- Martini's single in the first inning extended his hitting streak to 10 games.
The 2018 season is the Sounds' 41st in franchise history and fourth as the Oakland Athletics' top affiliate. Single-game tickets are available now by calling (615) 690-4487 or by visiting www.nashvillesounds.com.