Sounds Walk-Off With Wild Pitch
Nashville Finishes First Homestand With 5-2 Mark at First Tennessee Park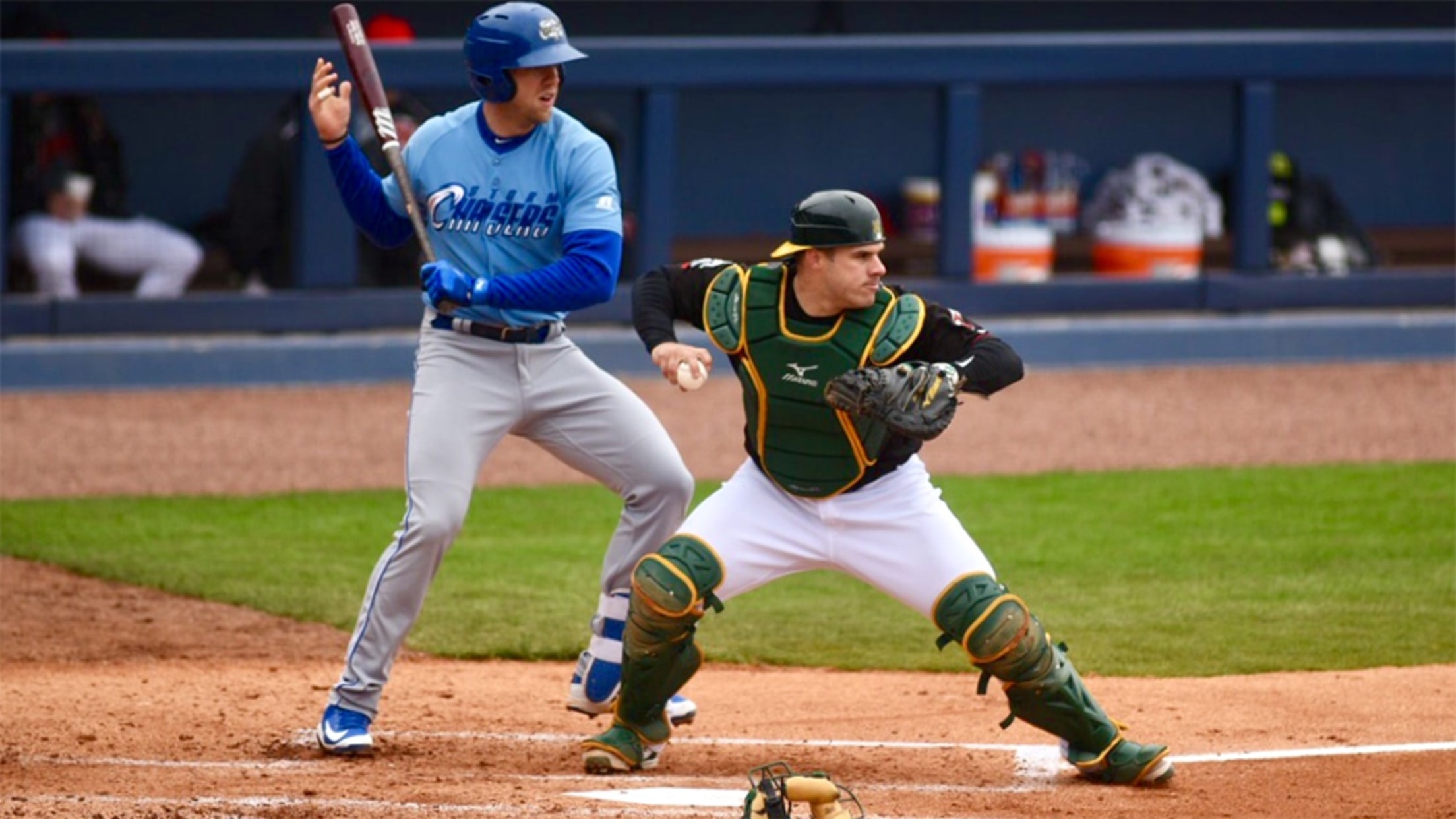 The Nashville Sounds walked off on the Omaha Storm Chasers with a 5-4 win when BJ Boyd scored from third on a wild pitch in the bottom of the ninth. The win gave the Sounds a 5-2 homestand at First Tennessee Park.Boyd played a huge role in the comeback win
The Nashville Sounds walked off on the Omaha Storm Chasers with a 5-4 win when BJ Boyd scored from third on a wild pitch in the bottom of the ninth. The win gave the Sounds a 5-2 homestand at First Tennessee Park.
Boyd played a huge role in the comeback win Monday afternoon. With the Sounds trailing 4-1 in the bottom of the seventh inning, the left fielder cleared the bases with a three-run double to draw even at 4-4. Boyd finished 2-for-5 and drove in seven runs in the four-game series against Omaha.
The ninth began with reliever Bobby Wahl setting down the Storm Chasers. The bullpen tandem of Wahl and Chris Bassitt allowed one run over six innings after Frankie Montas started and went three.
With one out in the bottom of the ninth, Boyd reached on an infield single. He moved to second on a walk issued to Dustin Fowler, then went to third on a fielder's choice. With Slade Heathcott batting, Omaha reliever Kevin Lenik uncorked the wild pitch on a 1-0 count to allow Boyd to score the winning run. It was the second walk-off win in as many games for the Sounds.
Omaha jumped out to a 2-0 lead in the first and built their lead to 4-0 after five innings. Montas and Bassitt each allowed two runs, but only one was earned for both right-handers.
The Sounds travel to Des Moines, Iowa to begin a four-game series with the Iowa Cubs on Tuesday. Right-hander Trevor Cahill (0-1, 3.72) starts for Nashville against left-hander Michael Roth (0-0, 0.00) for Iowa. First pitch is scheduled for 6:38 p.m.
Post-Game Notes

With today's win, the Sounds improved their homestand to 5-2 at First Tennessee Park and are now 6-6 overall. They are .500 for the first time since losing in New Orleans on April 6 to fall to 1-1.
Reliever Chris Bassitt continued his hot start to the season with five solid innings. In three games this year, Bassitt has covered 13.0 innings and has allowed just one earned run which came today.
Slade Heathcott extended his on-base streak to eight games with a single in the seventh inning. He's hitting .444 (12-for-27) during the eight-game streak.
The bases-clearing double by BJ Boyd in the seventh inning was the 100th double in his career. Boyd's three RBI today gave him a team-high nine on the season.
The 2018 season is the Sounds' 41st in franchise history and fourth as the Oakland Athletics' top affiliate. Single-game tickets are available now by calling (615) 690-4487 or by visiting www.nashvillesounds.com.