Sounds Win Slugfest Over Express
Two Teams Combine for 20 Runs and 29 Hits in Nashville's Triumph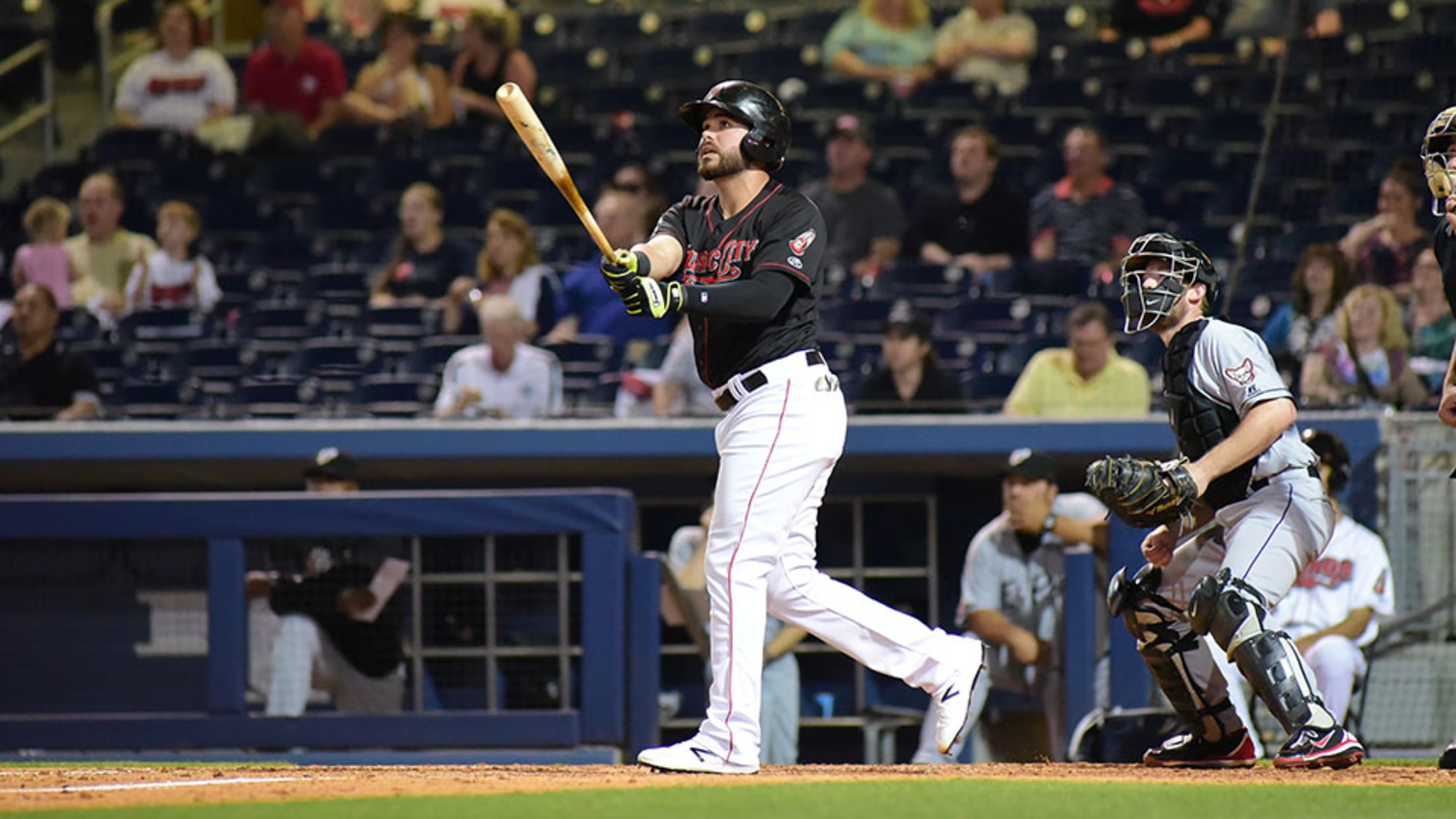 The Nashville Sounds used an eight-run fourth inning and outlasted the Round Rock Express in an 11-9 win in front of 8,408 fans at First Tennessee Park Wednesday night.The offense was out in full force for both teams as the Sounds (38-40) collected 16 hits while Round Rock had 13
The Nashville Sounds used an eight-run fourth inning and outlasted the Round Rock Express in an 11-9 win in front of 8,408 fans at First Tennessee Park Wednesday night.
The offense was out in full force for both teams as the Sounds (38-40) collected 16 hits while Round Rock had 13 of their own. The teams added 10 walks in the 3-hour, 30-minute contest.
Round Rock raced out to a 5-0 lead with one in the second, three in the third, and another single tally in the top of the fourth. Nashville starter Frankie Montas was charged with four runs in three innings.
The comeback for Nashville started in the fourth with the biggest offensive inning of the season. The team sent 12 to the plate and at one point had nine consecutive batters reach safely.
Run-scoring hits in the frame came on Mark Canha's RBI single, Beau Taylor's two-run base hit, Melvin Mercedes' RBI knock, Yairo Muñoz's bases-clearing double, and Joey Wendle's RBI single up the middle.
When the damage was done, the final tally was eight runs on seven hits and two walks. Round Rock starter James Dykstra was charged with all eight runs.
Round Rock didn't go away quietly as Drew Stubbs' RBI single and Drew Robinson's sacrifice fly made it a one-run game in the fifth.
Sounds third baseman Renato Nuñez pushed the lead up to 11-7 when he hit a towering three-run homer down the left field line. The blast was Nuñez's Minor League Baseball-leading 21st of the season.
Stubbs was at it again in the seventh when he drew the Express within a pair of runs with a two-run double to make it 11-9.
The combination of Felix Doubront and Tucker Healy shut it down the rest of the way for Nashville. The relievers worked 2 2/3 scoreless innings to end it.
Six different players had multi-hit games for the Sounds, led by Wendle's three and Beau Taylor's three in his Triple-A debut.
The four-game series concludes Thursday night as the Sounds become the Honky Tonks and the Express become the Dance Halls. Right-hander Zach Neal (1-3, 3.47) starts for Nashville against right-hander Clayton Blackburn (1-0, 5.40) for Round Rock. First pitch is scheduled for 7:05 p.m.
The 2017 season is the Sounds' 40th in franchise history and their third as the Oakland Athletics' top affiliate. Single-game tickets are available now by calling (615) 690-4487 or by visiting www.nashvillesounds.com.