Spitz Walks it Off
Fernandez Tosses Eight One Run Innings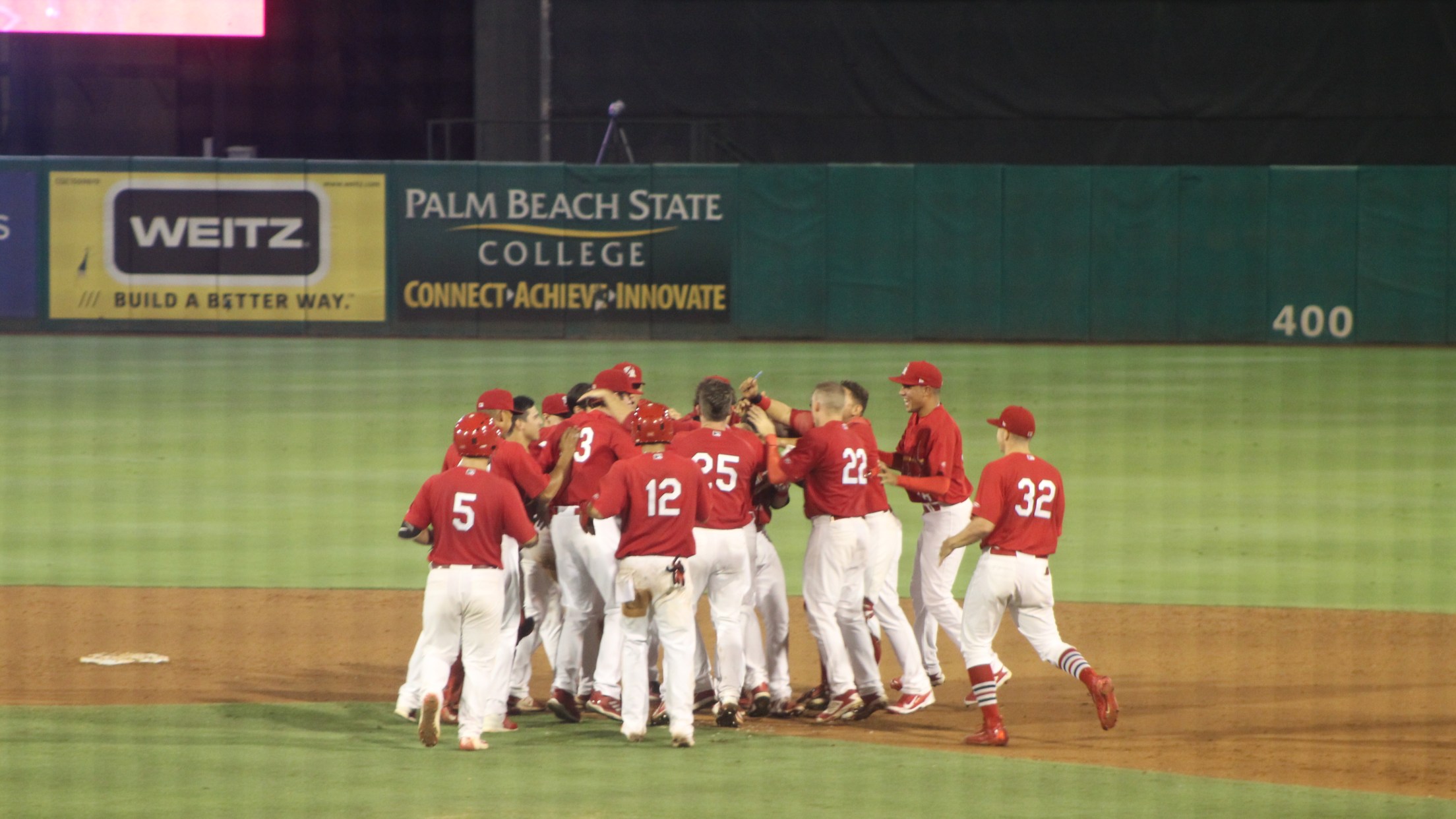 Jupiter, FL - Thomas Spitz delivered a two out single to left in the bottom of the ninth to give the Cardinals a 2-1 victory over the Charlotte Stone Crabs.Junior Fernandez got his first home start since June the 12th and took advantage of it as he tossed eight innings
Jupiter, FL - Thomas Spitz delivered a two out single to left in the bottom of the ninth to give the Cardinals a 2-1 victory over the Charlotte Stone Crabs.
Junior Fernandez got his first home start since June the 12th and took advantage of it as he tossed eight innings of one run baseball, giving up only four hits. He walked four batter and struck out three as well.
The Cardinals scored first in the bottom of the fifth inning as Jeremy Martinez led the inning off with a single. Jose Martinez tried to lay down a bunt and get Jeremy Martinez to second, but popped it in the air. Charlotte's starting pitcher, Travis Ott, dropped the pop up and allowed Jose Martinez to reach first. Blake Drake laid down a perfect bunt and beat it out to load the bases. Casey Turgeon broke up the scoreless game with a single through the right side to give the Cardinals a 1-0 lead.
Charlotte grabbed the run back in the sixth after Fernandez gave up a couple of singles and a walk to load the bases. Fernandez then walked in the tying run with the base loaded.
The Cardinals then came up in the bottom of the ninth after Ross Vance pitch a scoreless ninth taking over for Fernandez. Jose Martinez reached on a one out single through the left side and got to second on a sacrifice bunt by Drake. The Stone Crabs decided to intentionally walk Turgeon to bring up Thomas Spitz to the dish. Spitz then took the first pitch he saw through the left side to get Martinez home before the throw from left and give the Cardinals the 2-1 victory.