Staff Spotlight: Kelly Scott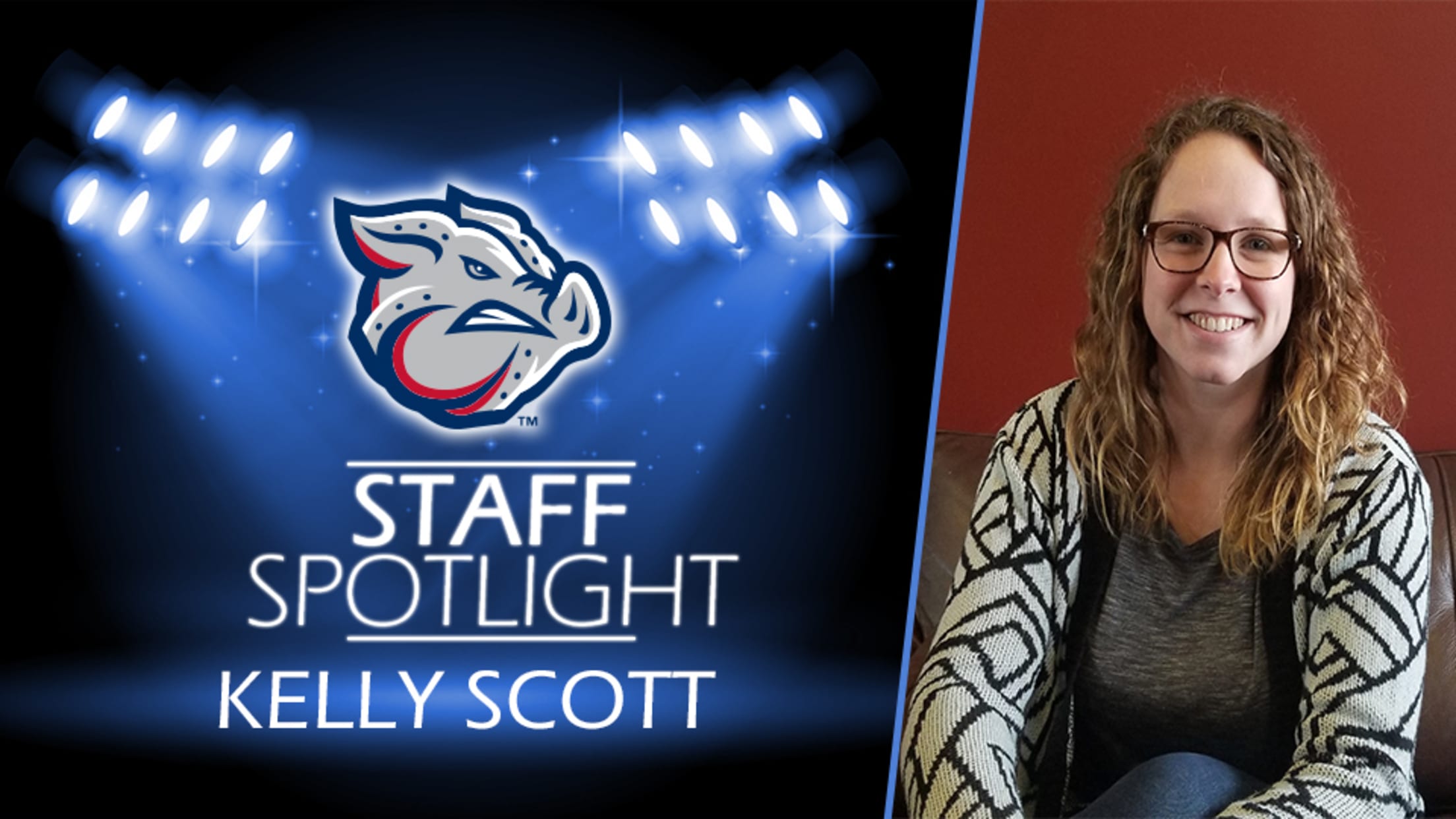 Kelly Scott joined the Lehigh Valley IronPigs in January 2020 as the team's Director, Promotions. A native of Lancaster, Ohio, Kelly attended Bowling Green State University. After college, she spent time in the front offices of the Charlotte Stone Crabs, Gwinnett Stripers and Lake Erie Crushers before bringing her talents
Kelly Scott joined the Lehigh Valley IronPigs in January 2020 as the team's Director, Promotions. A native of Lancaster, Ohio, Kelly attended Bowling Green State University. After college, she spent time in the front offices of the Charlotte Stone Crabs, Gwinnett Stripers and Lake Erie Crushers before bringing her talents to the Lehigh Valley.
What was the main reason that interested you into becoming a member of the IronPigs?
Ever since I started working in sports the IronPigs were the team that many admired and strived to be. I am extremely excited to be a part of the team that I have looked up to my entire career.
What does your job entail?
I develop and execute all promotional and in-game elements while managing the entire promotional department.
What have you enjoyed most about being a member of the IronPigs front office?
The thing that I have enjoyed most would probably be all the people that we work with. The Front Office members have been great and very helpful so far.
What's your favorite part about Coca-Cola Park?
Hmm….. good question! Probably the Capital BlueCross Lawn and Tiki Terrace areas. What a view!
Do you have any goals you're looking to accomplish throughout your first season?
I'd love to win another golden bobblehead for the team
Quick Hitters
Walk-up song: "Smells Like Teen Spirit" Nirvana
Favorite outside activity: Beach Volleyball
Favorite sports team (other than IronPigs): New Orleans Saints (WHO DAT Nation)**
Favorite Food: Steak or Ribs
Fall, Winter, Spring or Summer: Fall all day!!!
Favorite Color: Blue & Orange
Number of states you visited: Been to a total of 27 states (lived in seven)