Stephanie Chapman Awarded Women In Baseball Scholarship
Shuckers Corporate Partnerships Coordinator One of Four Recipients in Minor League Baseball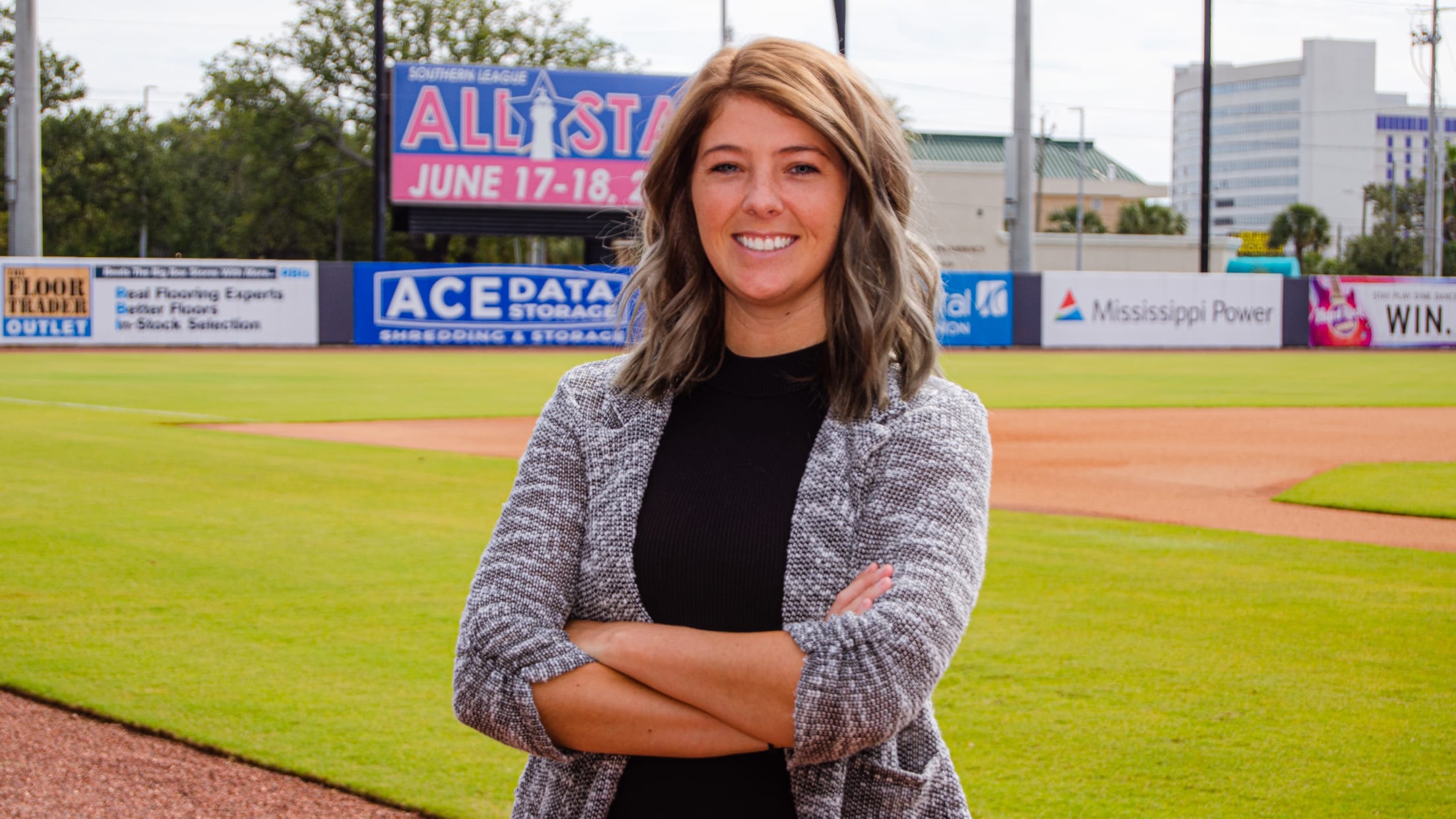 Biloxi Shuckers Corporate Partnerships Coordinator Stephanie Chapman has been awarded the Women in Baseball Leadership Scholarship, one of four scholarship recipients among female executives in Minor League Baseball. Chapman was selected for the scholarship from a pool of female executives from various levels and leagues across Minor League Baseball. "I have
Biloxi Shuckers Corporate Partnerships Coordinator Stephanie Chapman has been awarded the Women in Baseball Leadership Scholarship, one of four scholarship recipients among female executives in Minor League Baseball. Chapman was selected for the scholarship from a pool of female executives from various levels and leagues across Minor League Baseball.
"I have worked hard to be and stay in this industry, so I am very honored and humbled that I was able to receive this award along with three other awesome women in the industry," said Chapman. "I feel very proud because I know that the work I am doing is making a difference for my organization and in MiLB, so to be noticed and recognized for that makes me very happy!"
Chapman is entering her third year with the Shuckers and fifth season in Minor League Baseball after previously working for the Mobile BayBears. The St. Louis, MO native worked as a ticket sales executive during the 2018 and 2019 seasons in Biloxi before becoming the Shuckers Corporate Partnerships Coordinator this offseason. Chapman has also been responsible for coordinating and organizing numerous community events and programs for the Shuckers during her first two seasons with the team.
The Women in Baseball Leadership Event Scholarship was created in 2017 to assist female executives in baseball who may not otherwise have the opportunity to attend the Baseball Winter Meetings™ and the Women in Baseball Leadership Event. Chapman will attend the Baseball Winter Meetings™ in San Diego from December 8-12 at the Hilton San Diego Bayfront.
"This program is going to do wonders for women working in Minor League Baseball," said Chapman. "You have an opportunity to pair an established woman in the industry with a new generation of women that are hungry to be in this industry. That is exactly what we need. Personally, this program has forced me out of my comfort zone, and I can see the personal growth that I have taken from the program in just one year."
The Women in Baseball Leadership Event was established in 2008 at the Baseball Winter Meetings, providing a platform for female executives in Minor League Baseball and Major League Baseball the opportunity to network with their peers, obtain guidance on career development and enhance their professional skills. Since then, the event has grown to include other ancillary events and opportunities such as the scholarship program and a mentorship program.
With the 2020 Biloxi Shuckers schedule announced, Full Shuck Nation Memberships, Half Shell Shuck Nation Memberships, flex plans and group outings for the 2020 season are available by calling 228-233-3465 or by visiting the Biloxi Shuckers front office.
ABOUT THE BILOXI SHUCKERS:
The Biloxi Shuckers are the Double-A Affiliate of the Milwaukee Brewers. The Shuckers play at MGM Park in Biloxi, Mississippi. For more information please visit biloxishuckers.com and follow us on Twitter @biloxishuckers and at facebook.com/biloxishuckers.