Stockton Ports to Host Stanislaus State in Exhibition Game April 4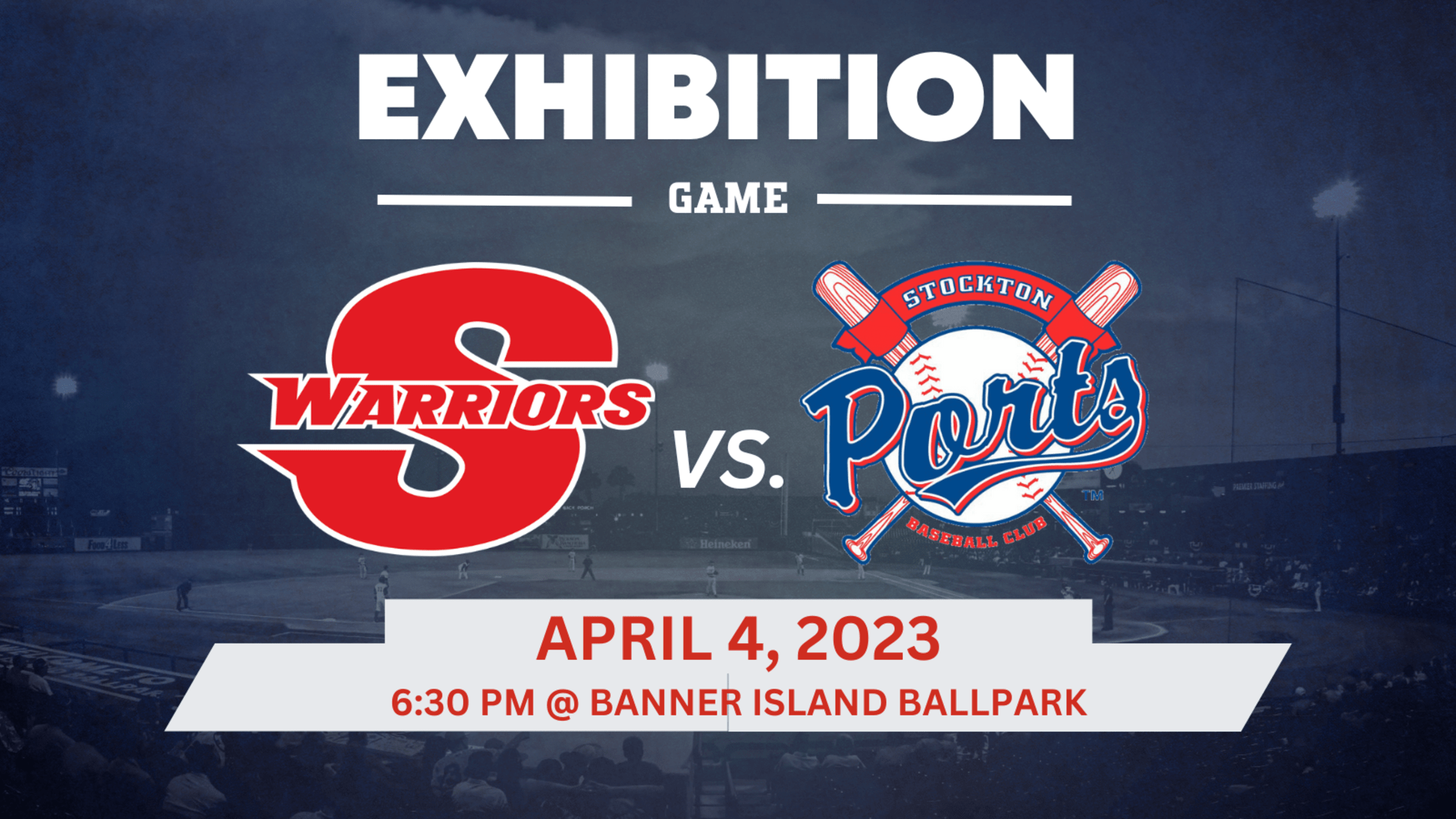 STOCKTON, Calif. - The Stockton Ports announce in conjunction with Stanislaus State that the two teams will meet for an exhibition game on Tuesday, April 4th at Banner Island Ballpark. This is the first time the two teams have played against each other. "We are very excited to announce this
STOCKTON, Calif. - The Stockton Ports announce in conjunction with Stanislaus State that the two teams will meet for an exhibition game on Tuesday, April 4th at Banner Island Ballpark. This is the first time the two teams have played against each other.
"We are very excited to announce this exhibition game against the Stanislaus State baseball program," said Stockton Ports General Manager Jordan Feneck. "Being able to play against another local organization provides a great opportunity for our community to come together and enjoy a game. This is an excellent way to kick off what is set to be an incredible 2023 Season at Banner Island Ballpark."
Gregorio Petit will serve as the Ports manager after previously serving the past two seasons as the manager of the Corpus Christi Hooks, Double-A affiliate of the Houston Astros. Petit becomes the first former Ports player to manage the team.
Former Oakland Athletic, Kevin Kouzmanoff, will be returning as Stockton's hitting coach accompanied by assistant hitting coach Ruben Escalera, and pitching coach Gabriel Ozuna to round out the coaching staff.
The Warriors are led by Kenny Leonesio who is in his 20th season at the helm. He's backed by assistant coaches Mike McNeil and Paul Moore.
Leonesio joined the coaching staff as head coach in August 2002. Leonesio has coached 52 All-CCAA players, 13 West Region Players, 3 All Americans, 2 CCAA and West Region Pitchers of the Year, and 9 Warriors have signed professional contracts with Major League teams. His 2008 team's 37 wins is the most in a season in the program's history.
Ports full and half season ticket holders, mini plan holders, and Silver Sluggers will have tickets to their same seat for the April 4 exhibition game uploaded to their account.
Tickets for the exhibition matchup are on sale now starting at $13. Gates will open at 5:30 p.m. with first pitch scheduled for 6:30 p.m.
Season tickets, mini plans, group tickets, as well as all individual tickets for the 2023 season are available now by calling 209-644-1900 or by going to stocktonports.com. Opening Night is Thursday, April 6th against the Seattle Mariners Single-A affiliate Modesto Nuts slated for a 7:05 pm start time. For more information, call 209-644-1900 today.