Storm Chasers to participate in "Homers That Help" charity campaign during Triple-A Final Stretch
Minor League Baseball to donate 50 dollars to local charity for each Omaha home run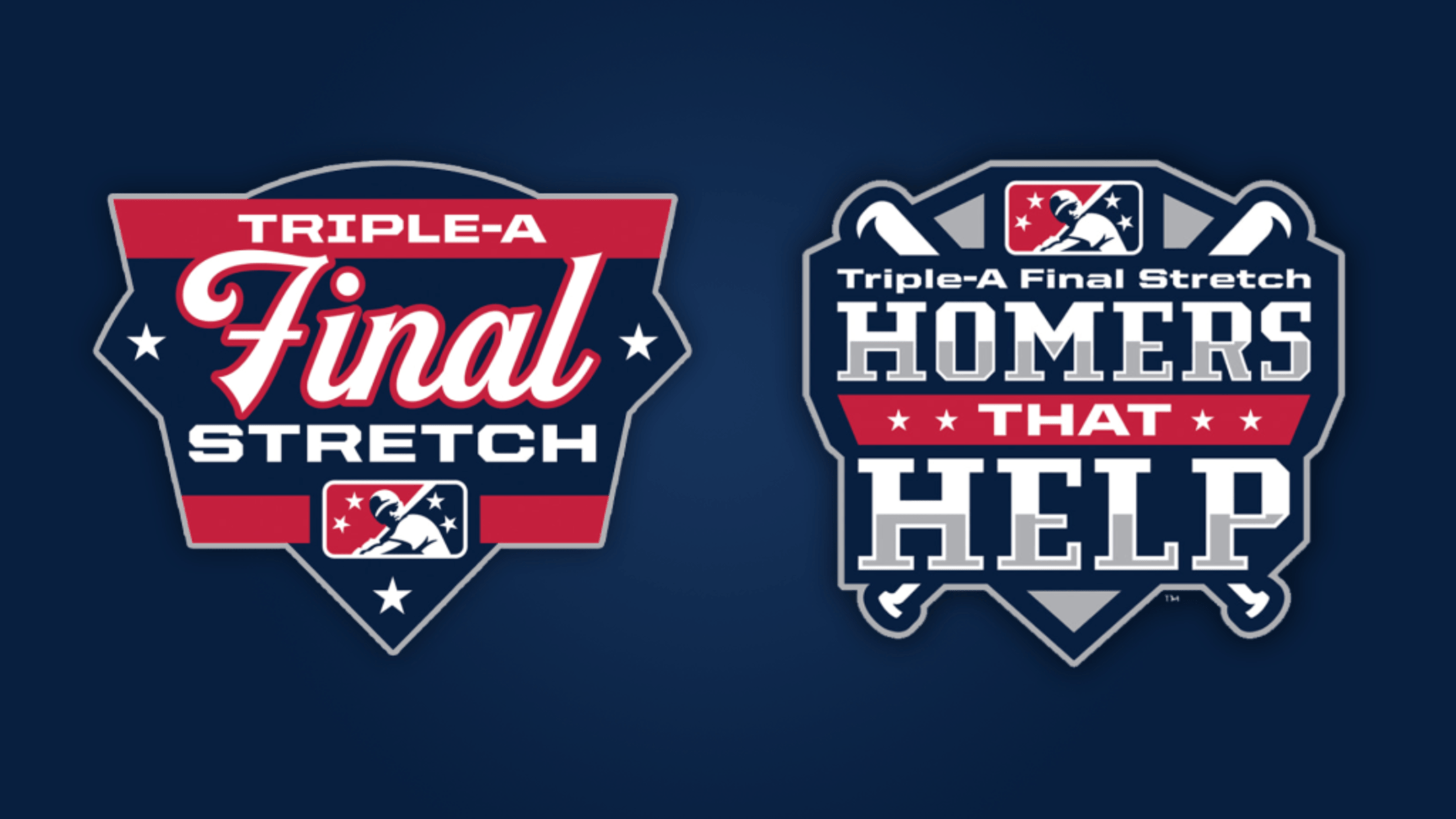 PAPILLION, Neb. – Minor League Baseball announced Tuesday a charitable component to the 10-game Triple-A Final Stretch that will benefit 501(c)3 charities in each Triple-A city. The Omaha Storm Chasers have partnered with B&B Sports Academy, a community-based athletic center in Omaha that builds body, mind, and character of young
PAPILLION, Neb. – Minor League Baseball announced Tuesday a charitable component to the 10-game Triple-A Final Stretch that will benefit 501(c)3 charities in each Triple-A city.
The Omaha Storm Chasers have partnered with B&B Sports Academy, a community-based athletic center in Omaha that builds body, mind, and character of young people, including at-risk youth in need of positive, structured activities. Opened in October of 2013, B&B Sports Academy was created by world champion boxer Terence "Bud" Crawford and Brian "BoMac" McIntyre, both Omaha natives.
For each home run hit by the Storm Chasers during the 10-game Triple-A Final Stretch (home and road), Minor League Baseball will donate $50 to B&B Sports Academy. Minor League Baseball is also donating to charities of choice for the other 29 Triple-A teams. The team that hits the most home runs during the Triple-A Final Stretch will also generate an extra $5,000 donation to their charity.
"We're excited to be able to able to give back to our community and grateful to Minor League Baseball for creating this charity campaign," Storm Chasers Vice President and General Manager Laurie Schlender said. "B&B Sports Academy does great work for youth in the Omaha metro and we're proud to be able to help support their programs and initiatives."
"Minor League Baseball teams have long been great community partners, and we are pleased to make a donation to each of these local charities on behalf of our Triple-A teams for their performance during the Triple-A Final Stretch," said Major League Baseball's Vice President, Minor League Operations and Development, Peter Woodfork. "These charities provide a variety of valuable services to their community, and it is our honor to recognize their efforts."
The Storm Chasers hit 207 home runs during the 120-game regular season, the most in Minor League Baseball. Omaha has hit at least one home run in 95 games and at least two home runs in 57 games, including each of the last five. The Storm Chasers have averaged a franchise-record 1.73 home runs per game in 2021.
The Storm Chasers begin the Triple-A Final Stretch on Wednesday, beginning a five-game series against the Indianapolis Indians (PIT) at Werner Park. First pitch is scheduled for 7:05 p.m. and coverage begins at 6:45 p.m. CT with the Sarpy County Tourism Pregame Show on 1180 The Zone.
A special ticket package for the Triple-A Final Stretch—which includes the final five home games of the 2021 season from Sept. 22-Sept. 26—is available now. For tickets and more information, visit omahastormchasers.com or call the Werner Park Ticket Office at (402) 738-5100 and follow the team on Twitter, Instagram and Facebook.