Stripers Held to Two Hits in 5-0 Loss at Durham
Gwinnett now 0-3 in "Final Stretch" after second straight shutout loss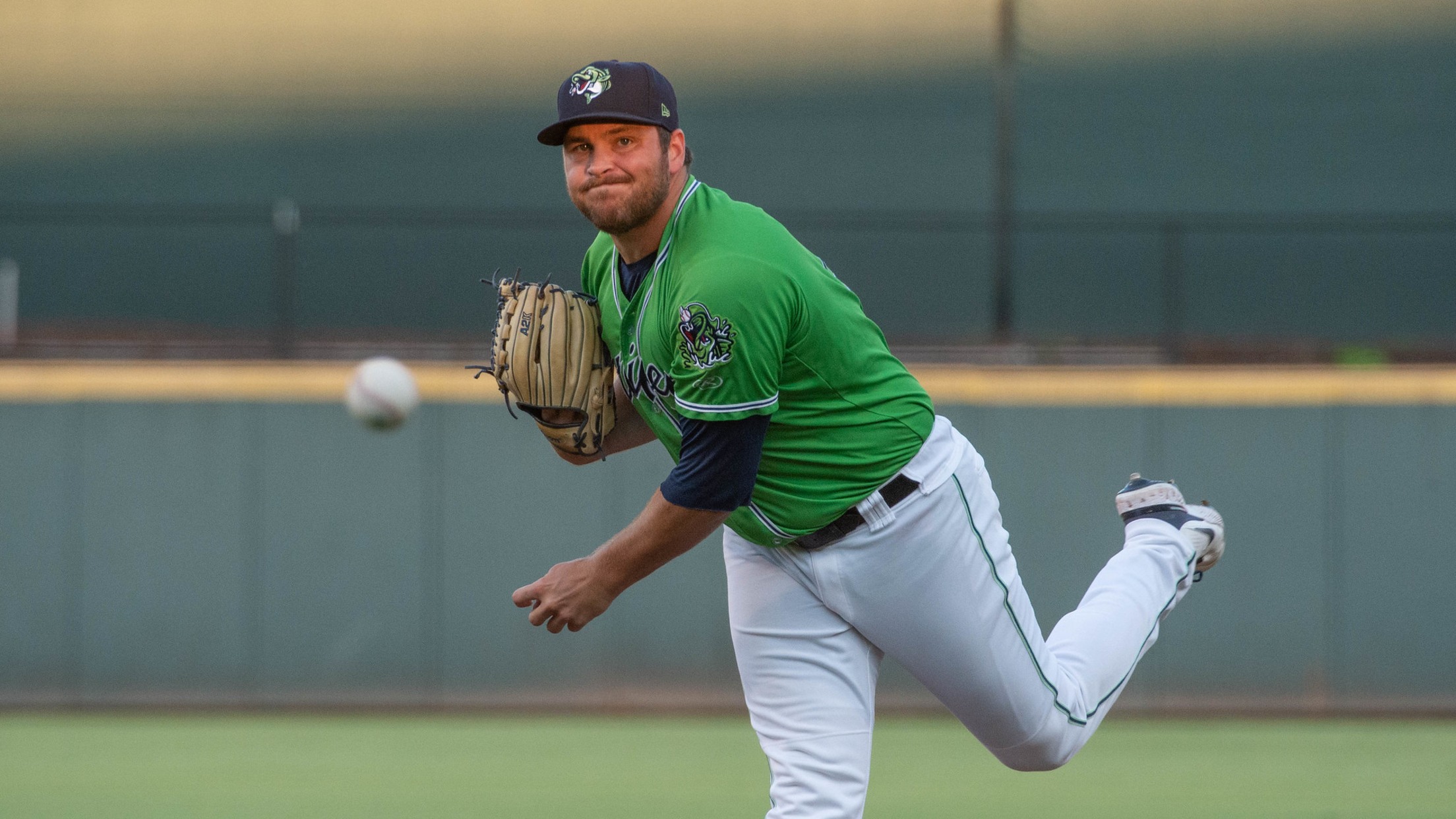 Thomas Burrows threw 1.0 scoreless inning in relief for the Stripers on Friday night. (Bernie Connelly)
DURHAM, N.C. – Durham starter Tobias Myers and three relievers combined on a two-hit shutout as the Bulls (80-43) defeated the Gwinnett Stripers (68-54) 5-0 on Friday night at Durham Bulls Athletic Park. Decisive Plays: Mike Brosseau's two-run home run (7) off Kyle Muller (L, 5-4) staked Durham to a
DURHAM, N.C. – Durham starter Tobias Myers and three relievers combined on a two-hit shutout as the Bulls (80-43) defeated the Gwinnett Stripers (68-54) 5-0 on Friday night at Durham Bulls Athletic Park.
Decisive Plays: Mike Brosseau's two-run home run (7) off Kyle Muller (L, 5-4) staked Durham to a 2-0 lead in the second inning. Brett Sullivan went back-to-back with a solo homer (9) to make it 3-0. The Bulls tacked on two more runs against Muller in the third.
Key Contributors: Myers (W, 3-4) spun 6.0 scoreless, two-hit innings and struck out eight for Durham. The only hits he allowed were singles to Ryan Goins (1-for-4) and Yolmer Sanchez (1-for-3). Brosseau went 1-for-4 with the homer and two RBIs, and Sullivan went 2-for-4 with a double, homer and one RBI.
Noteworthy:. The Stripers have not scored a run in their last 16 innings dating back to Sanchez's RBI single in the seventh of game one on Thursday night. Gwinnett is now 1-8 at Durham Bulls Athletic Park this season.
Next Game (Saturday, September 25): Gwinnett at Durham, 6:35 p.m. at Durham Bulls Athletic Park. RHP Kyle Wright (9-5, 3.34 ERA) for the Stripers vs. RHP Brent Honeywell Jr. (5-4, 3.99 ERA) for the Bulls. Radio Broadcast: 6:20 p.m. on MyCountry993.com.
Next Home Game (Wednesday, September 29): Gwinnett vs. Jacksonville, 11:05 a.m. at Coolray Field (Education Day, the Stripers will welcome area students to take in a matinee game in a fun and educational environment).