Stripers Homer Five Times in Elder's Triple-A Debut
Bryce Elder tosses 5.0 two-run innings for the win as Gwinnett beats Louisville 10-5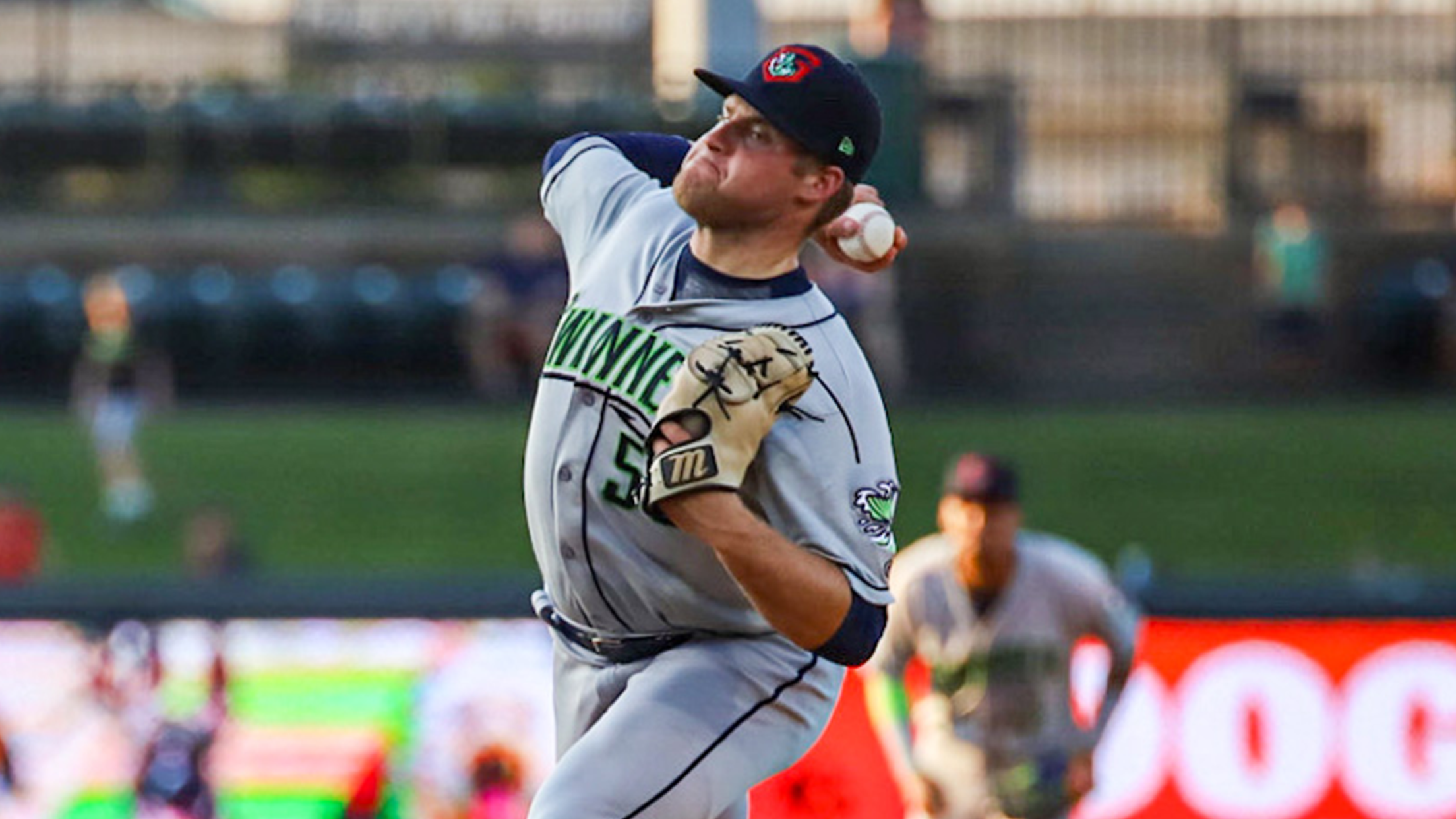 Bryce Elder struck out six over 5.0 two-run innings in his Triple-A debut on Friday night in Louisville. (Morales Photography / Louisville Bats)
LOUISVILLE, Ky. – Atlanta Braves' No. 11 prospect Bryce Elder earned a win in his Triple-A debut as the Gwinnett Stripers (54-40) defeated the Louisville Bats (37-56) 10-5 on Friday night at Louisville Slugger Field. The Stripers tallied a season-high five home runs in the contest, one each from Johan
LOUISVILLE, Ky. – Atlanta Braves' No. 11 prospect Bryce Elder earned a win in his Triple-A debut as the Gwinnett Stripers (54-40) defeated the Louisville Bats (37-56) 10-5 on Friday night at Louisville Slugger Field. The Stripers tallied a season-high five home runs in the contest, one each from Johan Camargo, Jason Kipnis, Eddie Rosario, Yolmer Sanchez, and Jonathan Morales.
Decisive Plays: The Stripers never trailed after a two-out RBI single by Morales in the second inning, but opened up a commanding 4-0 lead in the third on back-to-back homers by Camargo (13) and Kipnis (6) off Bats starter Riley O'Brien (L, 6-6). Rosario added a three-run blast (2) in the sixth, and Sanchez (8) and Morales (2) each smacked solo shots in the seventh.
Key Contributors: Elder (W, 1-0) allowed two runs on three hits over 5.0 innings, walked three and struck out six in his Stripers debut. Morales tallied a season-high four hits, going 4-for-4 with a double, homer, and three RBIs. Kipnis went 3-for-3 with a homer and one RBI, and Rosario went 1-for-5 with a homer and three RBIs. Four Louisville, Alfredo Rodriguez went 3-for-4 with a double, homer, and three RBIs.
Noteworthy: Elder is now 10-2 with a 2.97 ERA, 1.13 WHIP, and .208 BAA in 19 starts between High-A Rome, Double-A Mississippi, and Triple-A Gwinnett this year. Camargo has homered three times in the series at Louisville (#11-13), tallying five RBIs. The Stripers have won seven consecutive road games (since July 30 at Memphis) and seven consecutive games over Louisville (since May 14). Gwinnett is 14-0 when scoring in double figures this year.
Next Game (Saturday, August 21): Gwinnett at Louisville, 7:00 p.m. at Louisville Slugger Field. RHP Jose Rodriguez (3-3, 6.02 ERA) for the Stripers vs. LHP Reiver Sanmartin (4-1, 3.33 ERA) for the Bats. Radio Broadcast: 6:45 p.m. on MyCountry993.com.
Next Home Game (Tuesday, August 31): Gwinnett vs. Memphis, 7:05 p.m. at Coolray Field (Family Value Tuesday, hot dogs for $2 and desserts for $1, presented by Coolray Heating & Cooling).