Skeeters Take Game Five with 4-2 Win Over Express
Round Rock Pitchers Total 14 Strikeouts in Defeat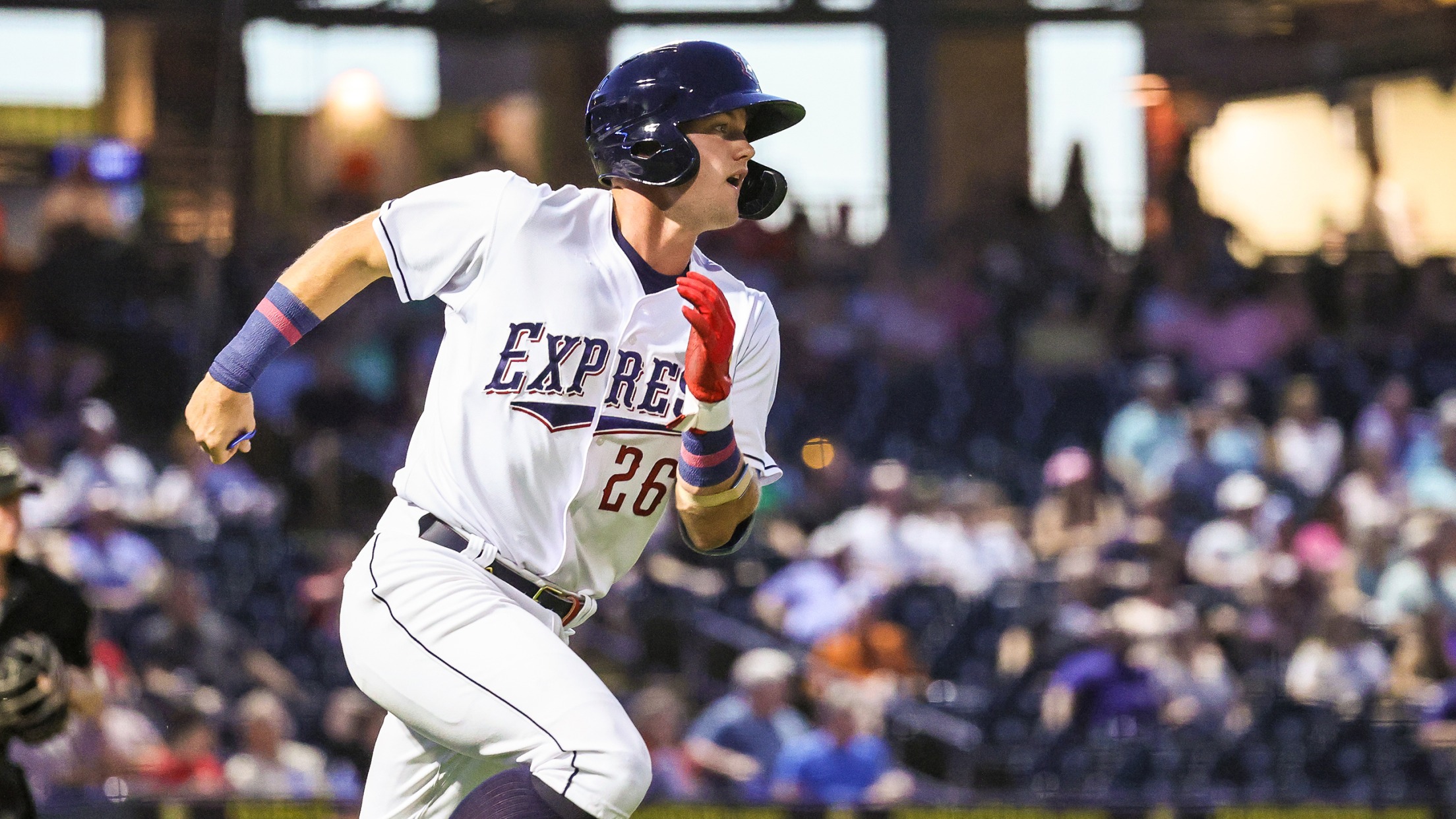 (Eddie Kelly/ProLook)
ROUND ROCK, Texas – The Round Rock Express (57-55) fell to the Sugar Land Skeeters (65-48) 4-2 on Monday night at Dell Diamond as the visitors cut the E-Train's series lead to 3-2. The two starting lineups saw five total Major League rehab starts as DH Brock Holt, LF Willie
ROUND ROCK, Texas – The Round Rock Express (57-55) fell to the Sugar Land Skeeters (65-48) 4-2 on Monday night at Dell Diamond as the visitors cut the E-Train's series lead to 3-2. The two starting lineups saw five total Major League rehab starts as DH Brock Holt, LF Willie Calhoun and 2B Andy Ibáñez started for the Express and 1B Taylor Jones and C Jason Castro started for the Skeeters.
Round Rock starter RHP Tyson Miller (3-3, 3.13) suffered the loss after allowing one run on one hit and six walks during 3.0 innings on the mound. Miller recorded five punchouts to contribute to the E-Train's 14 total on the night. Sugar Land starter RHP Hunter Brown (5-0, 4.08) earned the win with a 6.1-inning outing that saw two runs on five hits with six total strikeouts.
Sugar Land brought its first runner home in the second inning when CF Ronnie Dawson worked a two-out walk before stealing second then scoring as Jones knocked a single for a 1-0 lead.
The Skeeters increased their advantage to 3-0 in the fourth as SS Jeremy Peña led off the inning with a double before finding third on a passed ball. The shortstop was joined on base when Jones drew a walk then was sent home on a Castro single, which pushed Jones to second. Jones later scored thanks to a base hit from 3B Jacob Wilson.
A leadoff home run from Skeeters LF JJ Matijevic went to right field in the fifth inning and gave the visitors a 4-0 lead.
Round Rock avoided the shutout thanks to a two-run home run from Ibáñez in the seventh. 3B Josh Jung knocked a leadoff single before Ibáñez' hit brought them both in for a 4-2 score that held to be final.
Ibáñez finished 1-3 to go along with two RBI and one run scored in his first Major League rehab appearance with the Express. Calhoun also saw his first rehab outing, going 0-4, while Holt made his second rehab start and finished the night 0-3.
The two teams face off in the series finale on Tuesday night at Dell Diamond. Express LHP Brock Burke (1-5, 6.29) is scheduled to start up against Skeeters RHP Shawn Dubin (4-3, 4.34). First pitch is set for 7:05 p.m. CT.
For more information about the Express, visit RRExpress.com or call (512) 255-2255. Subscribe to the E-Train email newsletter and keep up with the Express on Facebook, Instagram and Twitter!