Suns Blast Way Through Tourists
Blash Launches Two Homers in 11-3 Win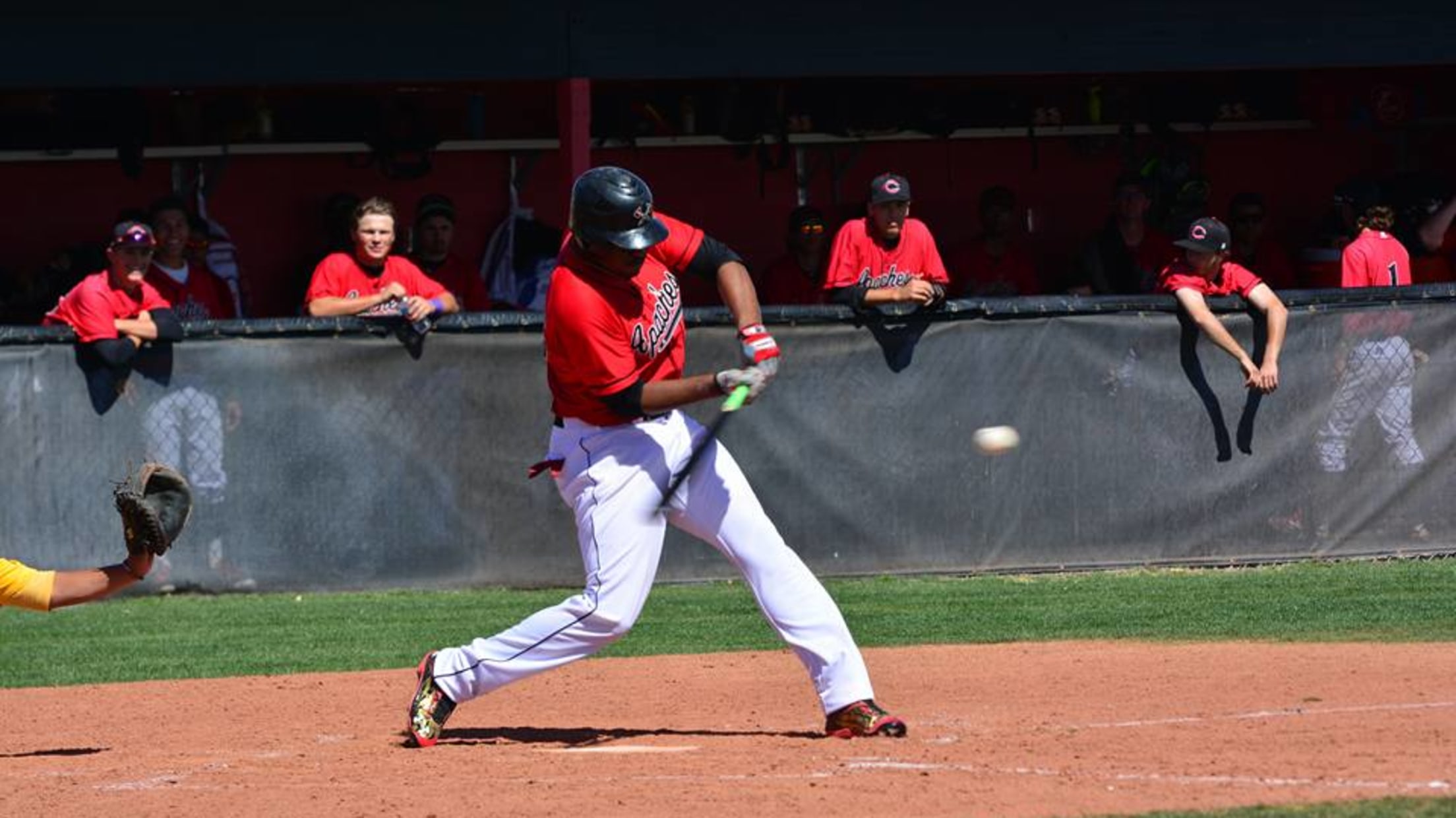 Photo Courtesy of St. Thomas Source
HAGERSTOWN, MD (April 14, 2019) - The Hagerstown Suns won 11-3 with a salvo of five home runs against the Asheville Tourists at Municipal Stadium Sunday afternoon.A trio of home runs from Hagerstown (5-6) sealed the deal in the seventh. Israel Pineda smacked his first home run of the year to
HAGERSTOWN, MD (April 14, 2019) - The Hagerstown Suns won 11-3 with a salvo of five home runs against the Asheville Tourists at Municipal Stadium Sunday afternoon.
A trio of home runs from Hagerstown (5-6) sealed the deal in the seventh. Israel Pineda smacked his first home run of the year to lead-off the frame. The first baseman, KJ Harrison reached on an error. That error set the scene for Gilbert Lara. Lara lifted a ball over the center field wall for two runs. Jamori Blash represented the crescendo in this 7th inning symphony. Blash hit a home run to right-center field, his second of the afternoon.
Hagerstown showed off the power in the third with a pair of two-run blasts. Harrison crushed a ball to left-center after a Pineda single for a 4-0 advantage. Not to be outdone, Blash nailed his own two-run blast scoring himself and Pablo O'Connor .
The Suns used a pair of doubles to score two runs in their first inning at the plate. Gage Canning earned his 10th hit of the year with a double and later scored on a double from Harrison. The Hub City's starting catcher, Pineda batted in a run with a groundout.
The Suns' pitching staff held the Asheville Tourists (5-6) in check allowing only four hits and striking out seven.
Tomas Alastre (W, 1-1) led the pitching charge with five innings of one-run ball.
Asheville scored once in the fifth as Coco Montes worked a bases-loaded walk. Two more runs crossed in the eighth on Daniel Jipping 's RBI fielder's choice and Daniel Montano 's RBI double.
Nick Bush (L, 1-1) suffered his first loss after being lit up for seven runs in 3.2 innings.
The Suns begin their next home series tomorrow hosting the Lexington Legends. the final game of their current series with the Asheville Tourists tomorrow. RHP Joan Adon (0-1, 6.23 ERA) will take the bump for Hagerstown. The Legends starter has yet to be announced. First pitch is at 6:05 pm with gates opening at 5:05 pm. For tickets visit HagerstownSuns.com or call (301) 791-6066.