Surge Shutout Travelers for Third Straight Win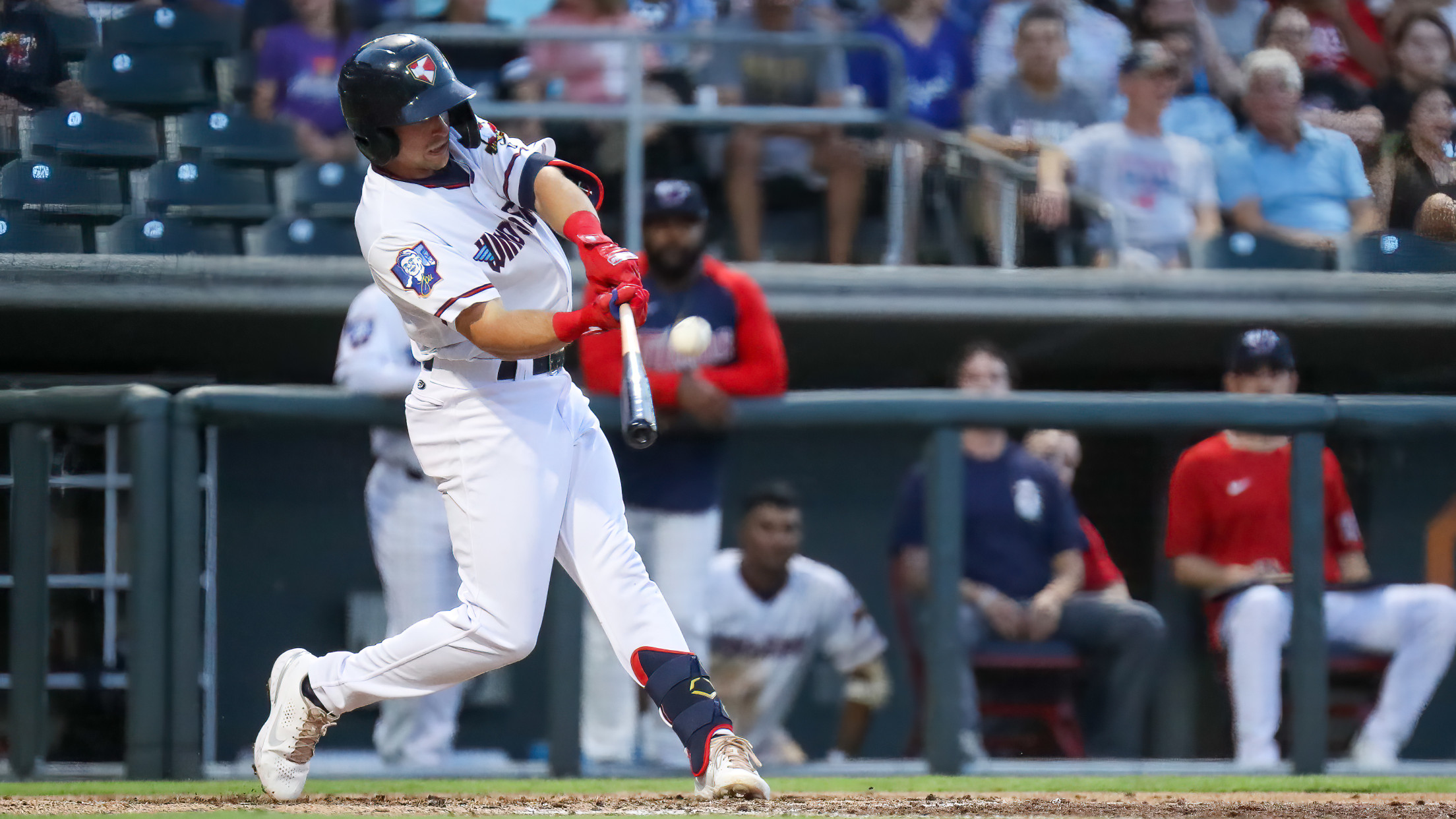 (Photo Credit: Ed Bailey)
Arkansas 0 Wichita 5 LITTLE ROCK, AR– After a rain delay caused the game to be called in the 8th inning, the Wind Surge picked up their 7th shutout victory of the year in a 5-0 game three victory. Wichita has won the first three games of the series and
Arkansas 0
Wichita 5
LITTLE ROCK, AR– After a rain delay caused the game to be called in the 8th inning, the Wind Surge picked up their 7th shutout victory of the year in a 5-0 game three victory. Wichita has won the first three games of the series and maintain a three game lead in the division standings.
Spencer Steer put the Surge on the board with a leadoff home run to right field. Steer only saw two pitches before belting his sixth long ball 354 feet over the right field wall for an early 1-0 Wichita advantage.
Leadoff dinger! @spenc__er pic.twitter.com/OGiO9LQ31t

— Wichita Wind Surge (@WindSurgeICT) July 23, 2021
The Wind Surge managed to keep the Travelers off the board until they plated four insurance runs in the 8th inning. Roy Morales scored the first run of the innings of an RBI single to left field and loading the bases up for BJ Boyd. BJ Boyd brought two home with a double to deep left field. Aaron Whitefield capped off the scoring effort in the inning with a sacrifice fly to right field, allowing Morales to tag and score to put the Surge ahead 5-0 late in the game.
In the bottom of the eighth inning with two outs for the Travelers, the game entered a rain delay. After a little wait, the game was called off and counted as an official game, meaning the Wind Surge won their third straight game against the Travelers.
Spencer Steer had two hits in four at bats and D.J. Burt two hits tallied four of the six Wind Surge hits tonight. Steer also picked up an RBI on his solo home run in the first at-bat of the game.
Chris Vallimont had one of his best performances of the year tonight picking up his third win in his 11th start of the season. Vallimont pitched six scoreless innings, allowed just three hits and struck out eight batters. Mitchell Osnowitz recorded the rare "hold" in his 1.2 innings of relief. Osnowitz allowed no runs on no hits and struck out three in his relief efforts.
NOTES: RHP Calvin Faucher was involved in a trade with Nelson Cruz to the Tampa Bay Rays. The Wind Surge improve to 9-2 in games Chris Williams starts behind home plate. The game was official after a :30 minute rain delay.
COMING UP: Wichita will play game four against the Arkansas Travelers tomorrow evening (7/23). First pitch is set for 7:10 pm from Little Rock, Arkansas. Wichita will start RHP Austin Schulfer (2-7, 4.38 ERA) against Arkansas LHP Brandon Williamson (0-3, 7.11 ERA). RADIO/TV: KGSO 1410 AM and 93.9 FM, MiLB.TV and Windsurge.com.