Sweep Denied In Tulsa
Trav comeback effort falls just short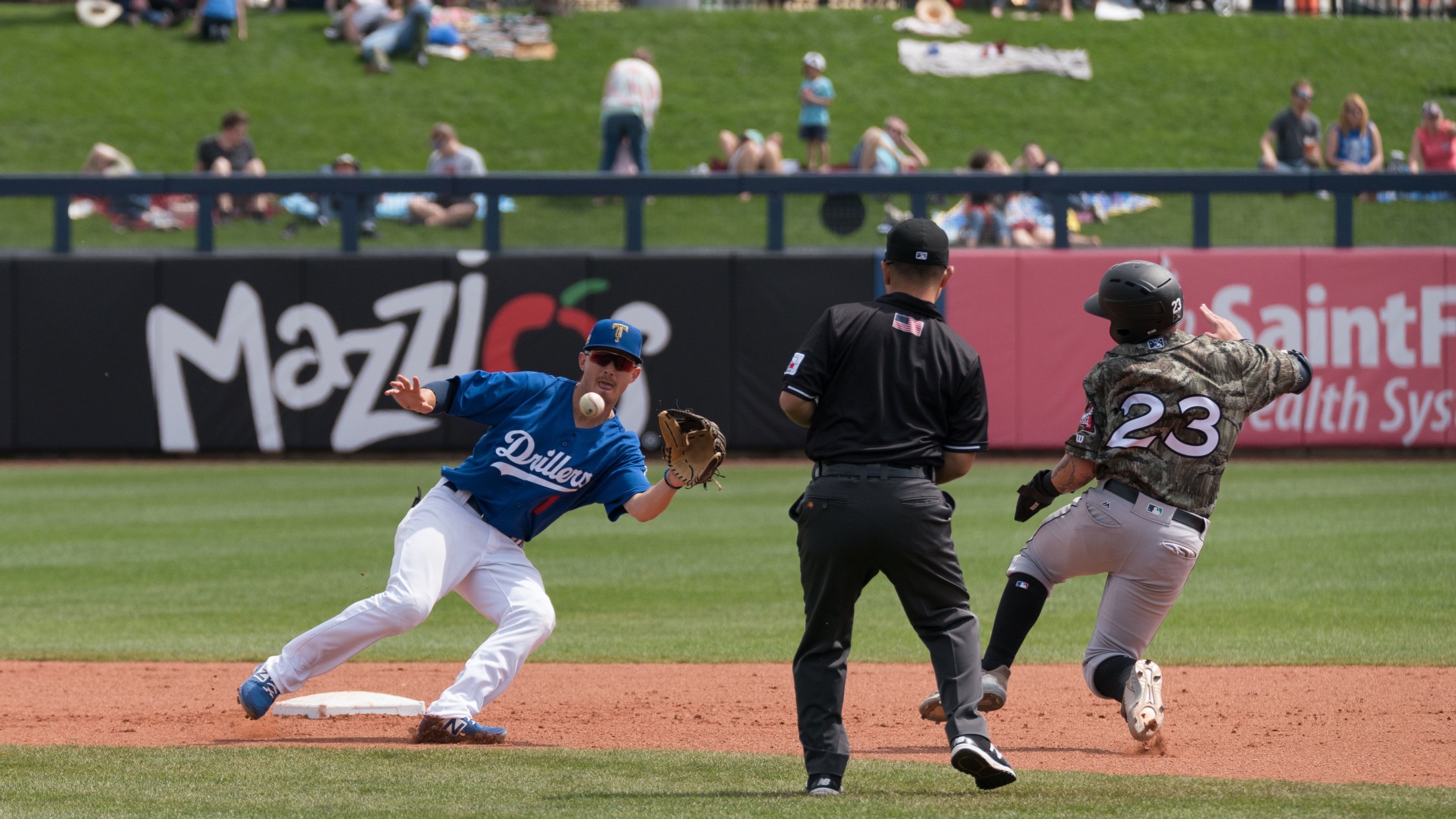 The Travelers just missed sweeping the season opening four game series. (Rich Crimi)
Tulsa, OK-The Arkansas Travelers were denied a sweep in the season opening four game series at Tulsa, falling 3-2 on Sunday afternoon. A late comeback attempt by the Travs came up just short. Four Tulsa pitchers combined to keep the Travs off the board until the eighth inning when Kyle
Tulsa, OK-The Arkansas Travelers were denied a sweep in the season opening four game series at Tulsa, falling 3-2 on Sunday afternoon. A late comeback attempt by the Travs came up just short. Four Tulsa pitchers combined to keep the Travs off the board until the eighth inning when Kyle Lewis blasted a two-run shot off lefty Michael Boyle to cut the margin to just one. Arkansas did not get their first hit of the game until the fifth inning but had four hits over the final two frames including a pair in the ninth but left runners at the corners to end the game. Starter Anthony Misiewicz gave up a run on two hits in the first but allowed only one more hit over the duration of his outing as he totaled 5.1 innings with five strikeouts. Tulsa added a pair of runs in the seventh inning pushing their lead to three at that time.
Moments That Mattered
* Jack Anderson came out of the bullpen to strike out Tulsa's three and four hitters and strand a pair of runners in the seventh, keeping the deficit at three.
* Immediately preceding Lewis' homer in the eighth, Evan White was thrown out on a close play at second base trying to advance on a ball in the dirt.
* In the ninth, Joe DeCarlo drove a ball to the warning track with a man on for the second out of the inning, just missing a go-ahead homerun.
Notable Travs Performances
* DH Kyle Lewis: 1-4, run, HR, 2 RBI
* LHP Anthony Misiewicz: L, 5.1 IP, 3 H, R, BB, 5 K
* RHP Jack Anderson: 1.2 IP, H, 4 K
Up Next
The Travs begin a three-game series at NW Arkansas on Monday night. Right-hander Darren McCaughan makes his Double-A debut for the Travs against righty Andres Sotillet. First pitch is at 7:05 and the game will be broadcast on the Sports Animal 920, the First Pitch App, TuneIn radio and milb.tv.