T-Rat Talk: Cam Robinson
Robinson overcomes doubts to become elite reliever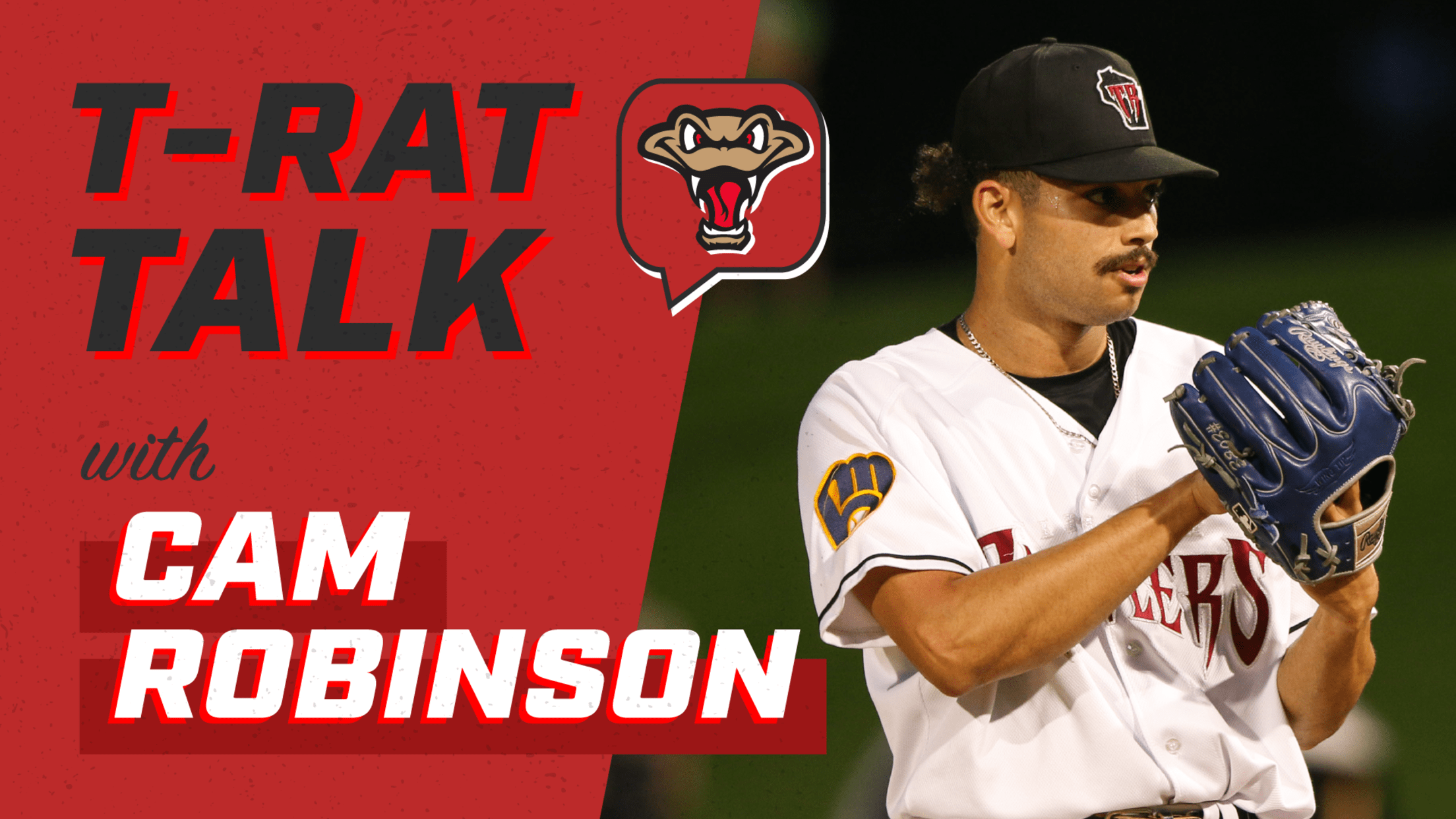 Through the first half of the 2022 season Timber Rattlers closer Cam Robinson has been one of the elite relievers in all of Minor League Baseball. Through Sunday's games only four other pitchers across 120 MiLB teams had even recorded ten saves this season but Robinson led them all with
Through the first half of the 2022 season Timber Rattlers closer Cam Robinson has been one of the elite relievers in all of Minor League Baseball. Through Sunday's games only four other pitchers across 120 MiLB teams had even recorded ten saves this season but Robinson led them all with 14, including six where he pitched multiple innings.
Robinson has only allowed multiple runs in one of his 22 outings this season and his 1.82 ERA is the second-lowest on the team, trailing only since-promoted starter Brandon Knarr. He's #26 on MLB Pipeline's list of the top 30 prospects in the Brewers organization, and is one of just three relievers included. Robinson has had his share of struggles, however, and he's had to overcome doubts both from others and himself.
"I'd say it was around 16 when I got my first scholarship offer, my junior year," Robinson said, "About a week later I was in my health classes and we had a firefighter in, you know, giving a little presentation. He asked me what I wanted to be, I told him, 'professional baseball player.' He called me in after class and said 'I'm going to give your teacher my number, whenever you want a real job, call me.'"
Robinson didn't end up using that scholarship or making that phone call: He was just 17 years old when the Brewers selected him in the 23rd round of the 2017 draft and he signed his first professional contract. He was the youngest pitcher on the team when he made his professional debut in the Arizona League that summer, appearing in six games.
Making the adjustment from high school to professional baseball, however, proved to be a challenge. Robinson gave up 14 hits and eleven earned runs in just 7 2/3 innings in his professional debut season, then posted a 5.50 ERA and walked more than six batters per nine innings when he repeated the Arizona League in 2018. He earned his first promotion in 2019 but continued to struggle, posting a combined 8.92 ERA across nearly 40 innings between the Brewers' Gold team in Arizona and the advanced-rookie Rocky Mountain Vibes.
"I would tell 17-year-old Cam Robinson to take it serious, that it's not just summer ball. It's an actual job," Robinson said when asked if he would give any advice to himself.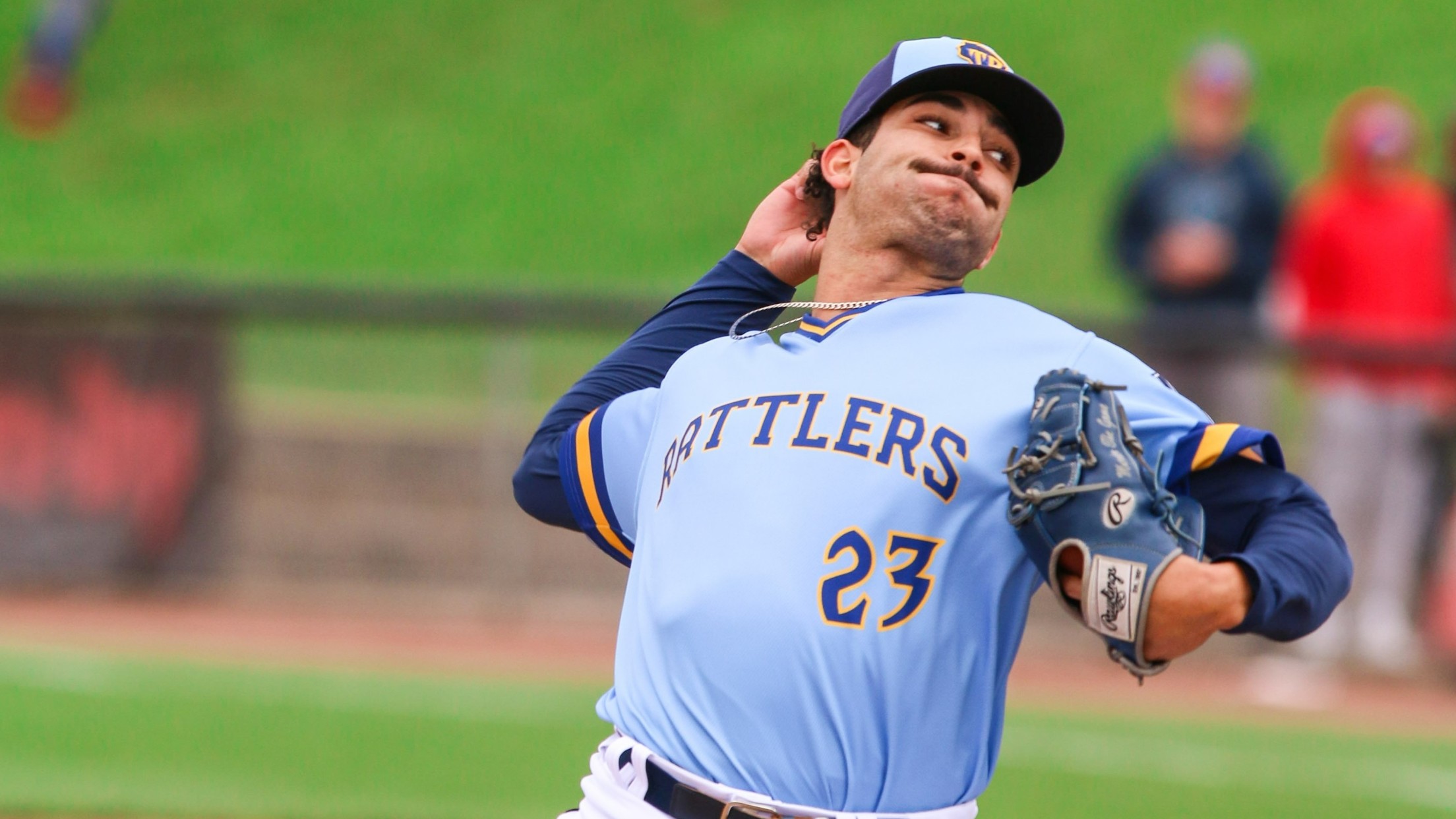 Robinson was still only 19 years old but had a 7.81 ERA across three partial seasons in rookie ball at the end of 2019, having allowed nearly 12 hits and more than six walks per nine innings. Then, like many baseball players of his generation, the pandemic dealt him another setback: He didn't pitch in a game in 2020 as the minor league season was cancelled. Many organizations trimmed their minor league rosters during that time, and Robinson found himself wondering if his career might be over.
"I didn't do very well in pro ball going up to that point, so I had friends that were released due to COVID and I personally was looking at schools to go to, to get my education. I was still working out and throwing baseballs and everything, but I thought the call was going to happen and my career was going to get cut short," Robinson said.
The Brewers held onto Robinson, however, and their patience was rewarded. It had been 618 days since Robinson's last regular season outing when then-Carolina manager Joe Ayrault called on him to close out the Mudcats' first game of the 2021 season, and he logged the final three outs for just his second professional save. He would go on to log 12 saves with Carolina across a partial season before being promoted to Wisconsin for the season's final month. After struggling to keep runners off base across his first three pro seasons Robinson held opposing teams to less than a hit per inning in 2021, set a new professional high with 11.2 strikeouts per nine innings and posted a 3.08 ERA.
A lot has changed in Robinson's game over the last six years. He's worked out, added muscle and gained velocity on his fastball. He said the biggest difference between where he is now and where he was as a 17-year-old, however, is the mental side of the game.
"I went from being a 17-year-old kid who didn't know much about pro ball to a 22-year-old kid that had some years under his belt," Robinson said.
Robinson's career has taken another big step forward with Wisconsin in 2022. Through his first 22 appearances batters have struggled just to make solid contact against him: He's allowed just 18 hits across 29 2/3 innings and recorded 41 strikeouts. He's also lowered his walk rate and his pitches are difficult to elevate: He's allowed just eight home runs across over 162 professional innings in his career (0.4 per nine innings), including just one last year and none so far this year.
With another 2-inning save last night, Cam Robinson ranks 2nd in all of Minor League Baseball with 6 saves.

He's stuck out 16 over 14 innings, allowing just 3 earned runs. pic.twitter.com/6RpbGwrxZU

— Brewers Player Development (@BrewersPD) May 12, 2022
"He's in a great spot," Timber Rattlers pitching coach Will Schierholz told the Rattler Radio podcast on May 22, following a game where Robinson logged two innings for a save. "He's consistent, commanding the baseball well, able to throw three pitches in the zone. He's another guy that, when he's on, the opposing lineup can't do much with it. It's a 95 mph cutting fastball, an elite slider and a really good slider."
Robinson, for his part, credited his defense and coaching staff for their role in his success and his comfort on the mound.
"I think it's more just how our team plans for other teams, but it seems to me that our defense is always in the right position when I'm pitching to different batters," Robinson said. "Obviously I trust what our pitching coaches and our catchers talk about for every batter with the starters, so I throw based on that and the defense is normally really good, based off the hitters' stats."
Robinson's performance with the Timber Rattlers has put him in relatively rare territory: With more than half of the season left to play he's already become one of just five pitchers to record 14 saves in a season since the Timber Rattlers became a Brewers affiliate in 2009. Robinson has a chance to rewrite the record books for Wisconsin relievers if he remains in the Midwest League, but he acknowledged that it's not his ultimate goal.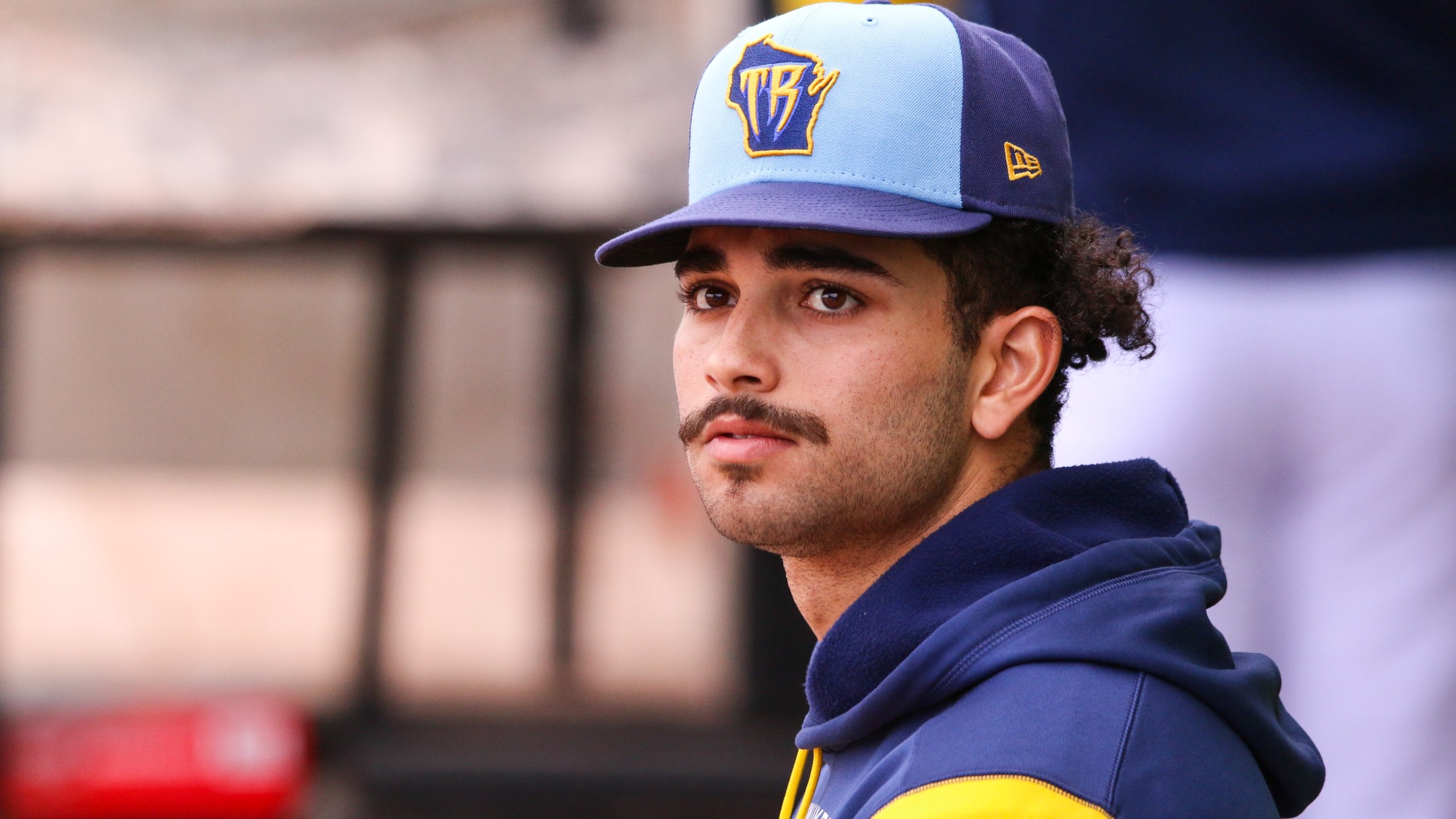 "At the end of the day I'm not trying to be here long enough to be the season leader. I want to move up as fast as possible, to be able to be a season leader or an all-time leader in saves (at the MLB level) when it's all said and done," Robinson said.
Baseball's roster rules also generate some urgency for players like Robinson: He won't turn 23 until September but he is already in the sixth year since he was drafted in 2017. Unless he's added to an MLB team's 40-man roster this fall he'll be eligible for the Rule 5 draft, where teams can select unprotected players off of other organizations' minor league rosters and give them an opportunity to stick in the big leagues.
In the meantime, however, Robinson's goals reflect the fact that all he can do is keep performing and controlling what he can control.
"Keep pitching well, honestly, and try to put up great numbers," Robinson said.