Volcanoes Alexander Canario, Franklin Labour, and Kervin Castro NWL Year-End All-Stars
On Thursday the Northwest League announced the 2019 NWL Year-End All-Star Team, along with the league's Most Valuable Player, Pitcher of the Year, and Manager of the Year. All eight Northwest League teams are represented. 
AL rallies for tie in unique Futures Game
Huff, Patiño play starring roles in newly formatted showcase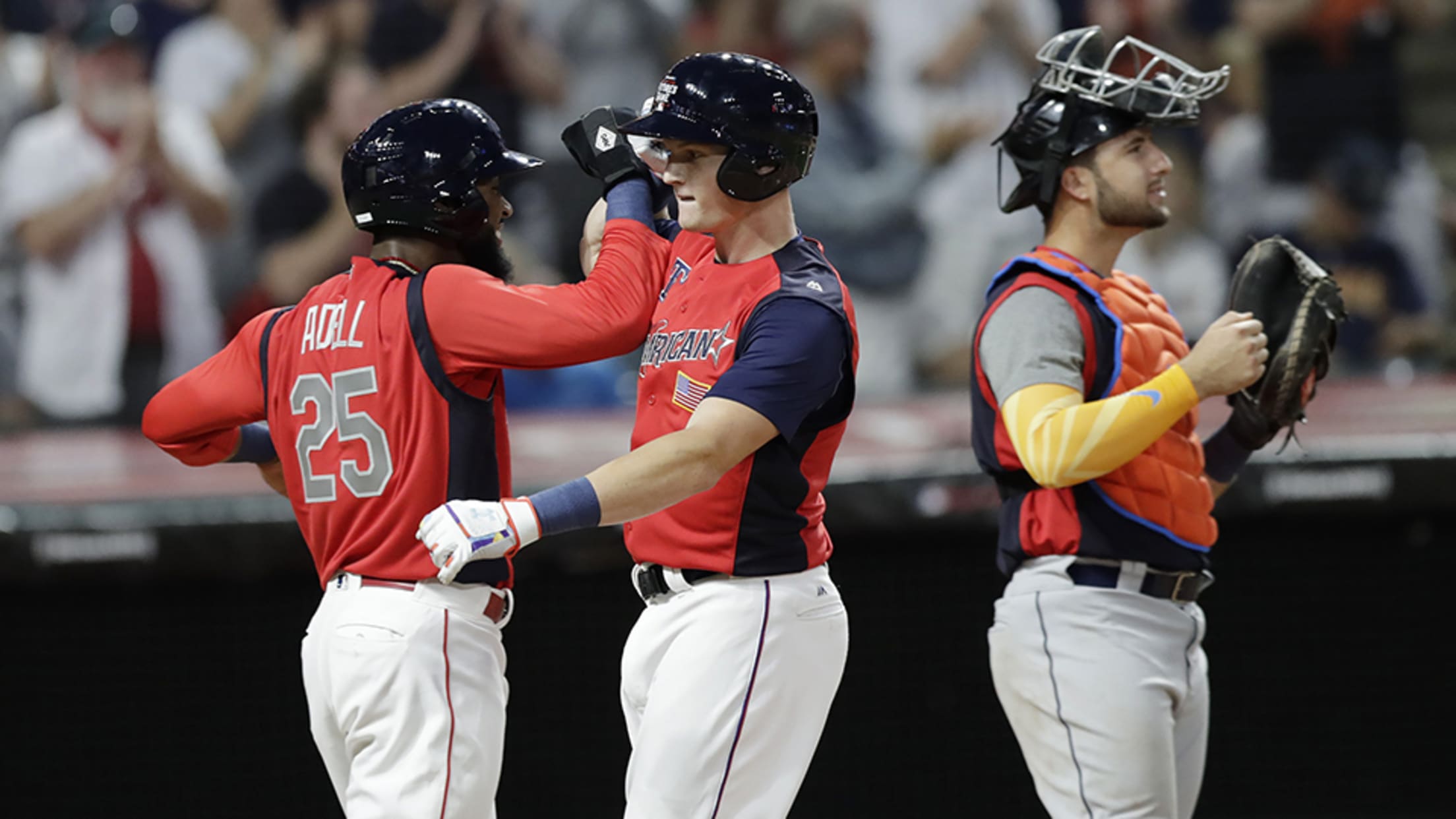 CLEVELAND -- The All-Star Futures Game was supposed to be many things. It was supposed to be a seven-inning game. It was supposed to be a continuation of last year's slugfest that saw the teams combine for a record eight home runs. It was supposed to, at the very least,
Balazovic carving path into Twins' Future
No. 100 overall prospect rides breakout year to All-Star Sunday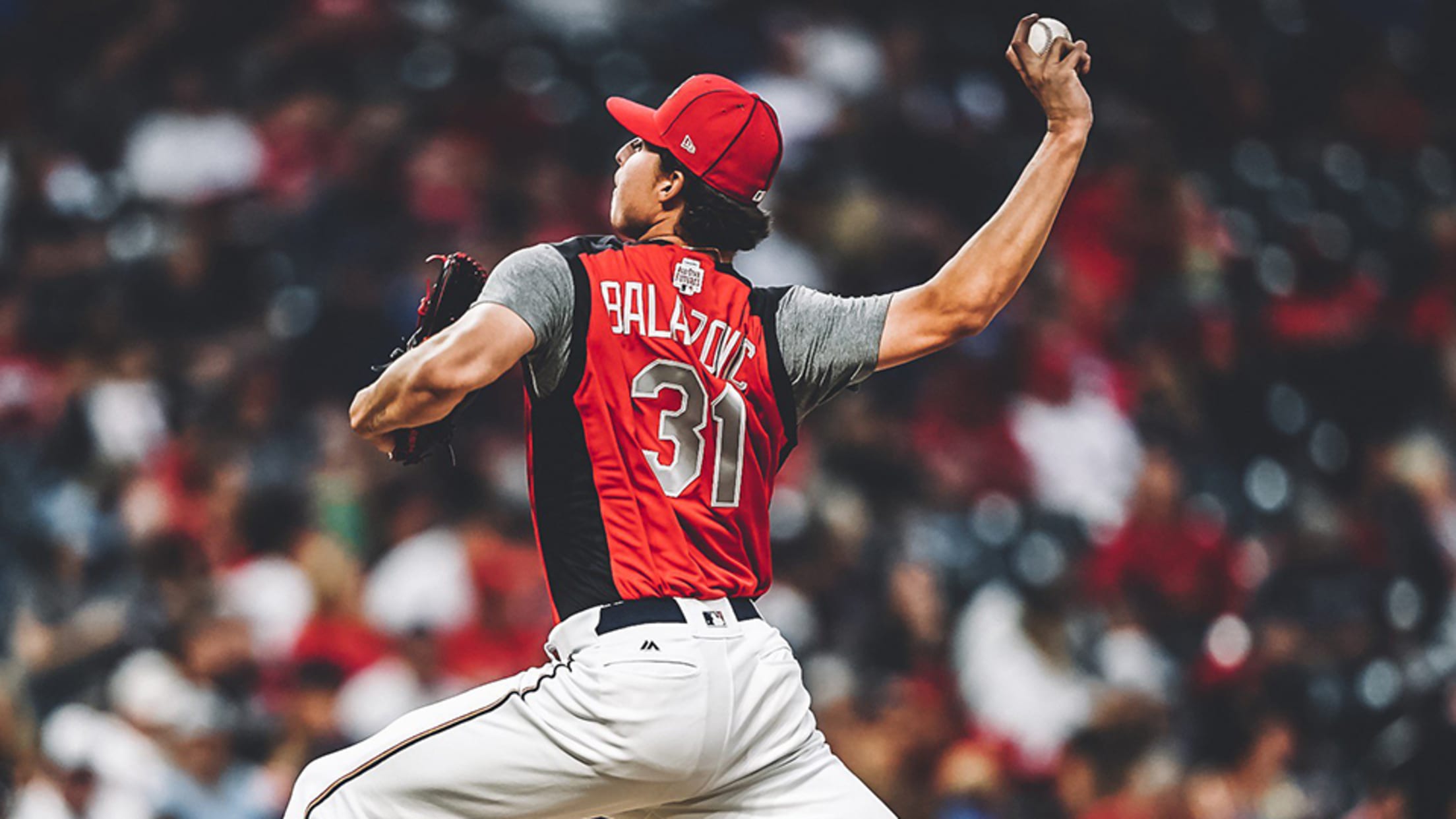 CLEVELAND -- In another year, Jordan Balazovic would have been defending the World. However, the All-Star Futures Game changed formats this year, going from a U.S. vs. The World matchup to one between American and National leagues -- mimicking the actual All-Star Game. In other words, this Canadian will wear
2019 Futures Game prospects ready to shine
MiLB.com writers pick their players to watch Sunday in Cleveland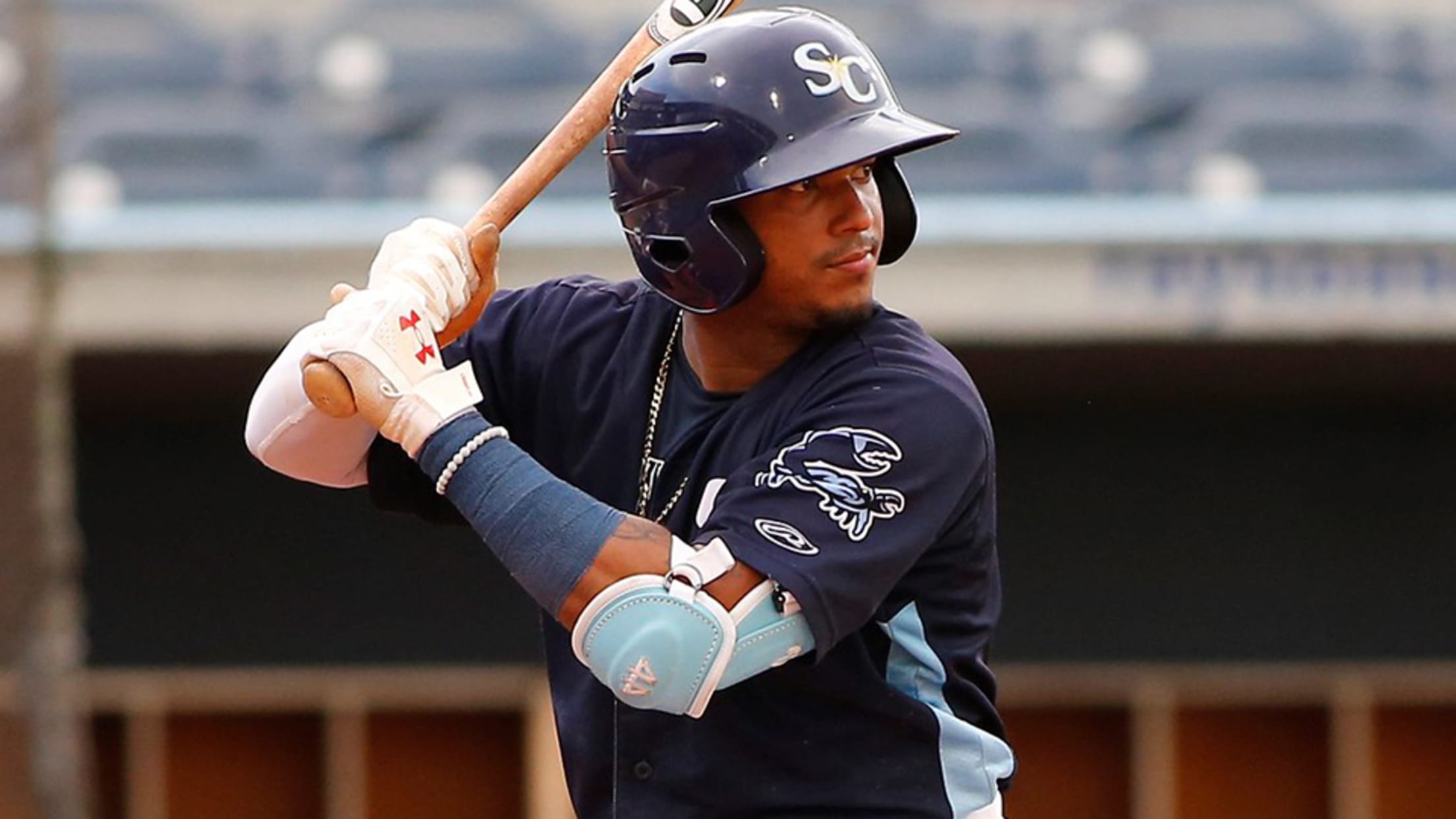 The All-Star Futures Game is Sunday at Cleveland's Progressive Field, and MiLB.com writers are excited. Below are their picks for the top players, divided by American League and National League rosters, to watch in what will surely be another exciting prospect showcase. Players are listed in order of their rank
Big names headline Futures Game rosters
19 Top-100 prospects for AL, 18 for NL in new-look showcase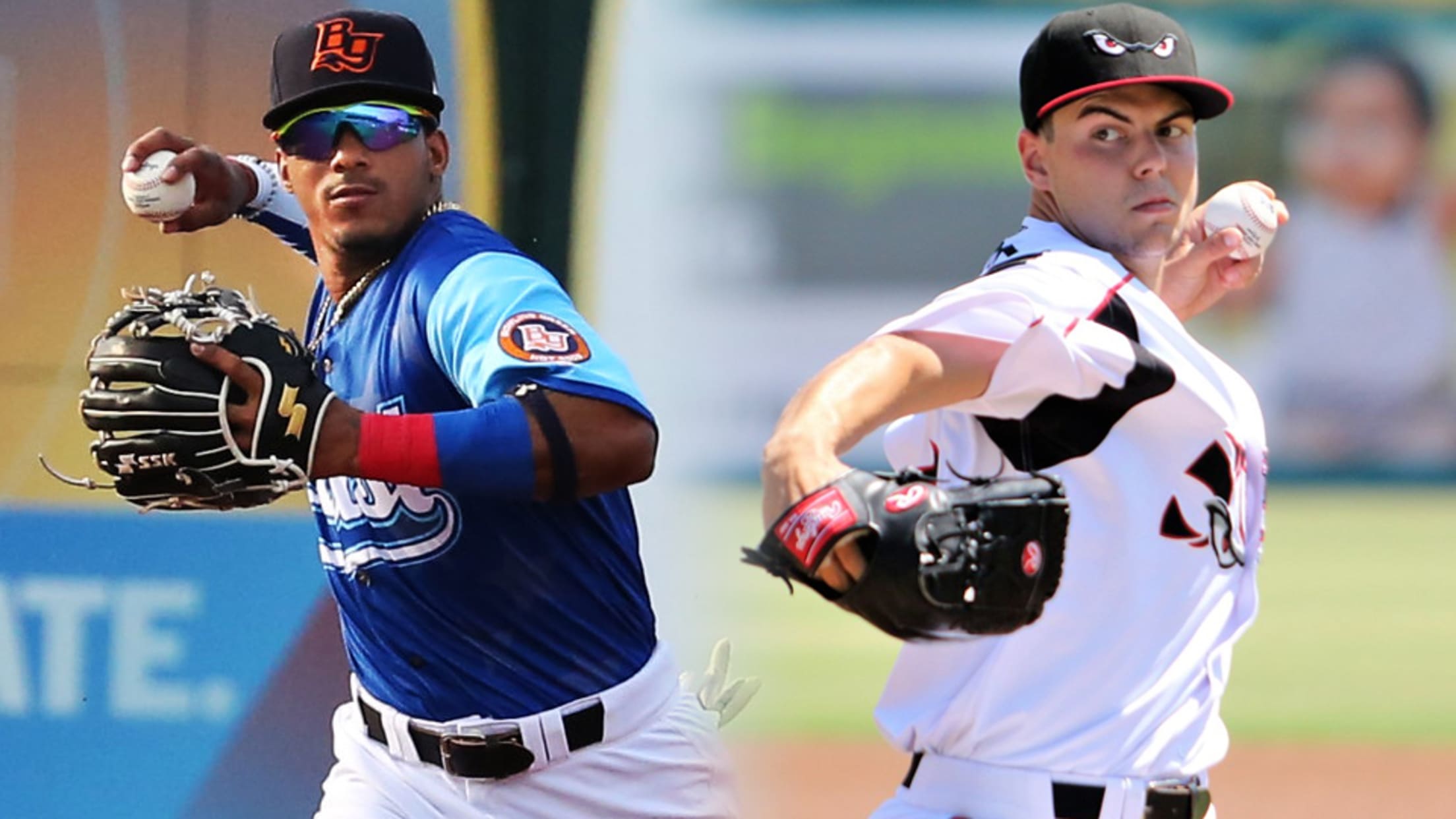 New look, same star quality.Thirty-seven of MLB.com's Top 100 prospects were selected to participate in the Futures Game on July 7 in Cleveland, Major League Baseball announced Friday. This year's version of the prospect showcase pits the American League against the National League, a change from previous years in which
Toolshed: Toussaint takes up Haitian flag
Braves hurler was country's lone rep at 2018 Futures Game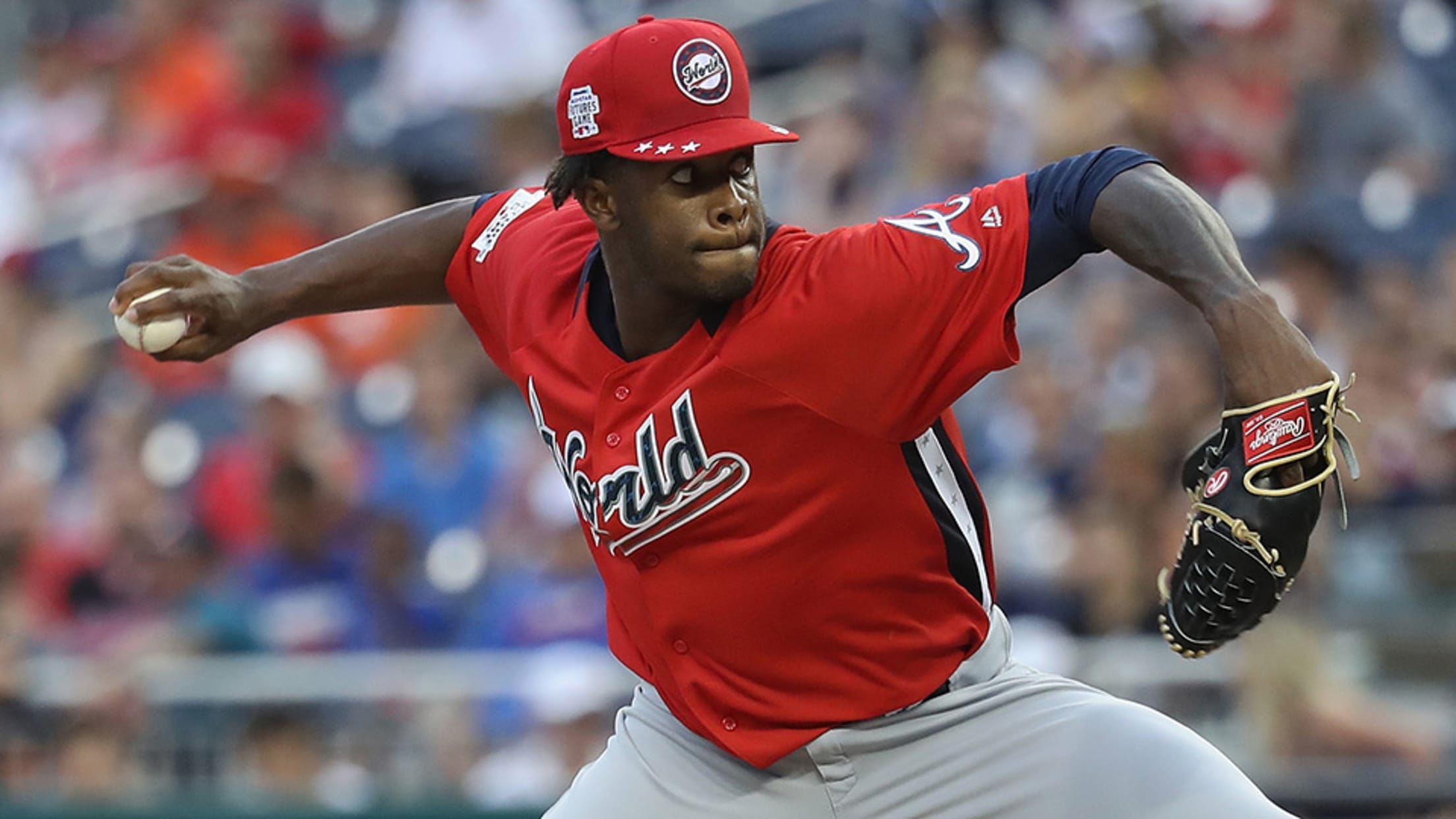 Kahaso Kiti wanted to see it, just to make things official.As is Futures Game custom, the flags of each nation represented by a prospect playing Sunday were trotted out to the center of the Nationals Park diamond. There was Old Glory for the U.S. Team. There were the assorted flags
Video: Luzardo talks Futures Game, tribute
A's top prospect honors Venezuela, Stoneman Douglas students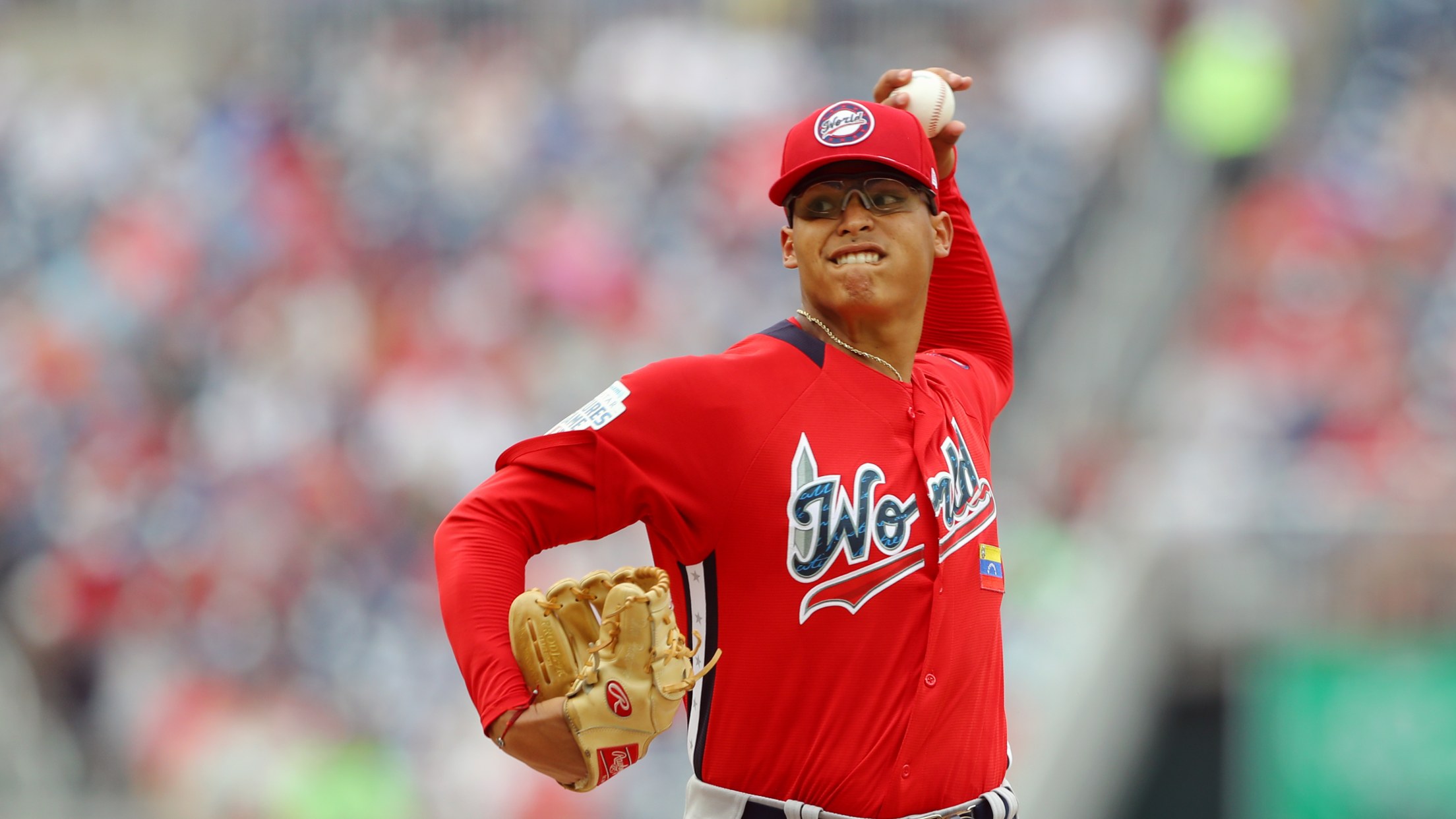 Jesus Luzardo may have been wearing a red World Team jersey at the All-Star Futures Game this past weekend, but his presence in Washington represented people and place both near and far.Luzardo, a 20-year-old A's left-hander, was born in Peru but spent time growing up in his parents' native Venezuela,
U.S. wins power-packed Futures Game
Reds' Trammell named MVP after hitting one of eight homers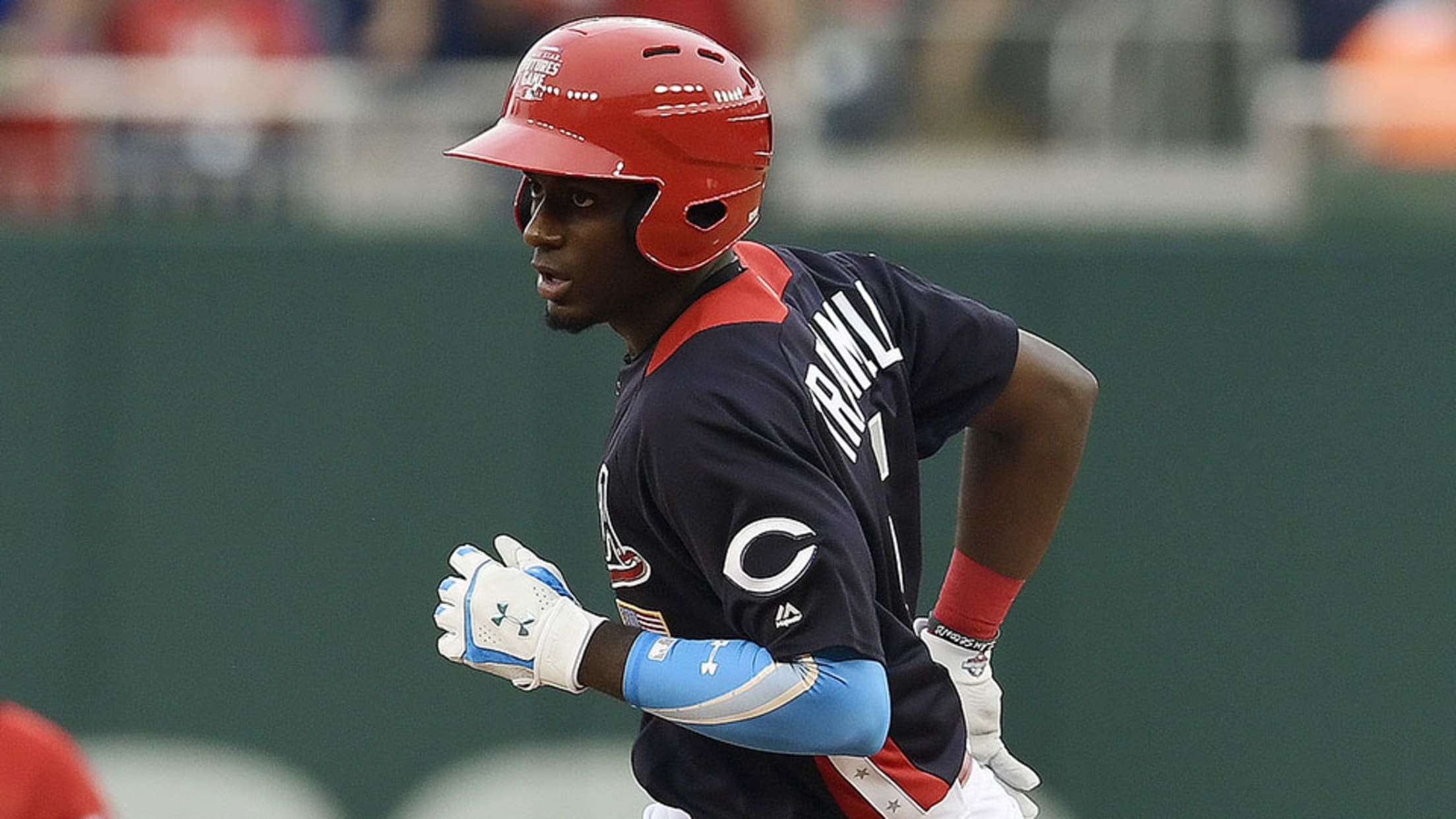 WASHINGTON -- The All-Star Home Run Derby is scheduled for Monday, but nobody apparently told the prospects playing in the Futures Game on Sunday.The U.S. and World teams combined to hit eight homers -- four apiece -- but it was the American prospects who emerged victorious over their international foes,
Greene, Adell realizing Futures quickly
One year after Draft, Reds, Angels prospects bring tools to DC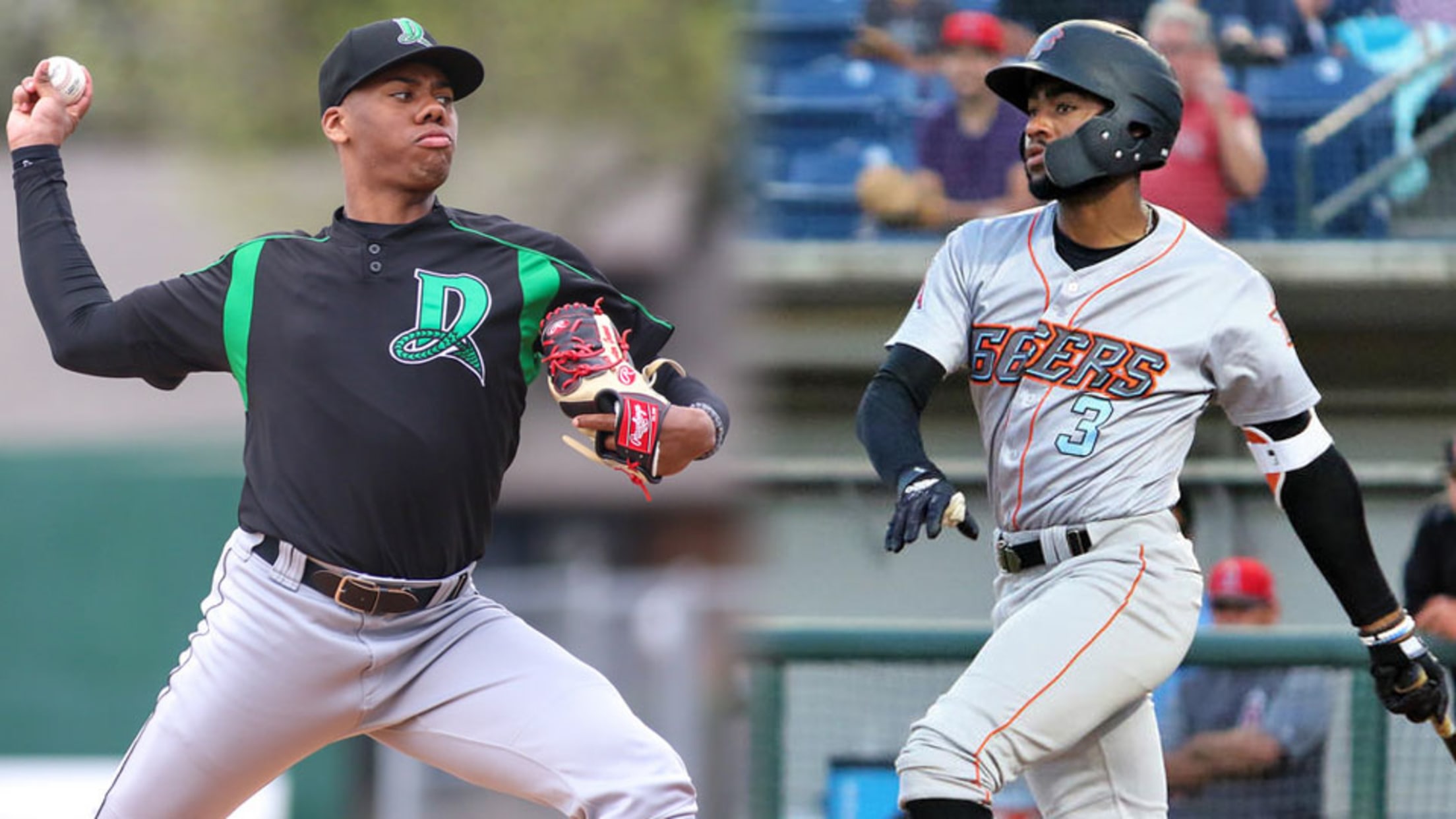 WASHINGTON, D.C. -- Hunter Greene and Jo Adell have crossed paths several times. There were the countless showcase events in which they displayed the skills they developed in the high-school ranks in California and Kentucky respectively. There was the 2017 First-Year Player Draft, which both attended in person at the
Futures Game players we're excited to see
Tatis, Adell, Greene ready to take big stage in nation's capital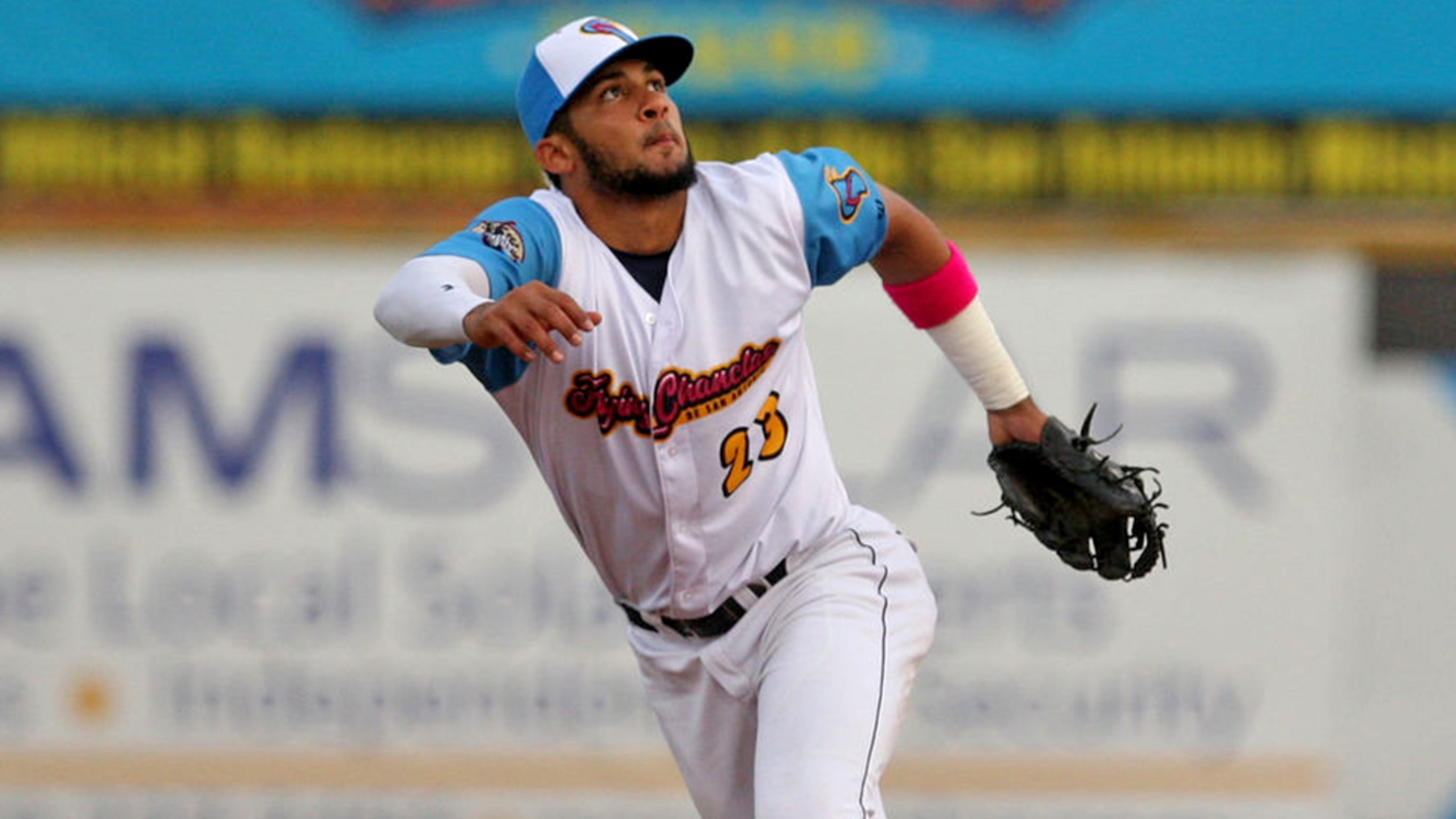 The Futures Game is Sunday at Nationals Park, and MiLB.com writers are stoked. Below are their picks for the top players to watch in what will surely be another exciting prospect showcase.Jo Adell, U.S. OF (LAA, Inland Empire): Taken with the No. 10 overall pick in last year's Draft, Adell
Toolshed: Futures Game tale of the tape
Measuring up how U.S., World rosters compare by positions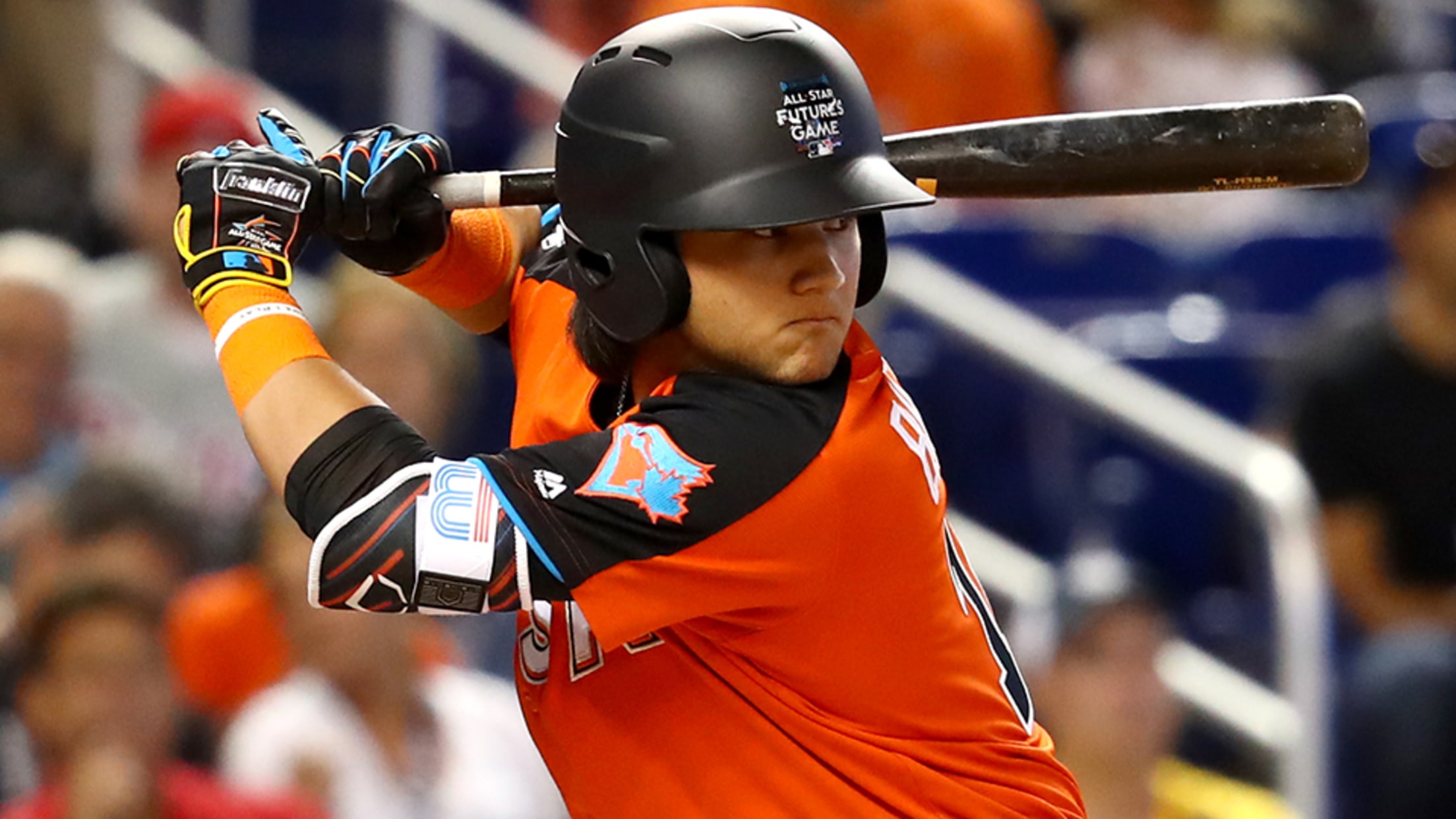 It is still a game after all.The Futures Game is one of the most fun days on the Minor League calendar because it places some of baseball's best prospects -- regardless of age or Minor League level -- on the same field at the same time. An 18-year-old shortstop (Luis
Top prospects load up Futures Game rosters
Bichette, Rodgers headline U.S. squad; Tatis, Mejia lead World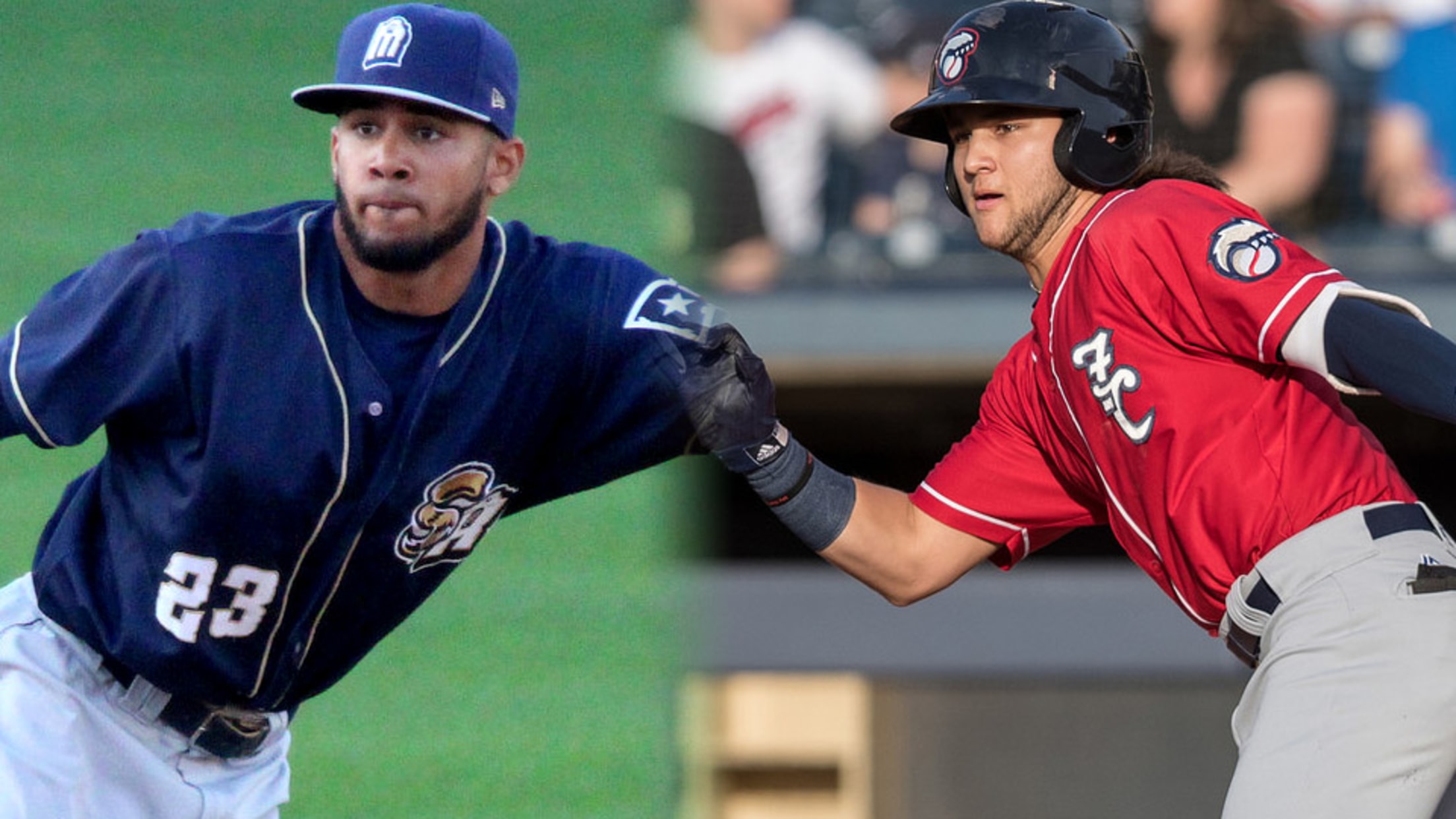 Minor League stars of all stripes will be headed to Washington, D.C. a week from Sunday.Thirty of MLB.com's top-100 prospects make up the U.S. and World rosters participating in this year's Futures Game, to be held at 4 p.m. ET on July 15 at Nationals Park.
Honeywell, U.S. bats take Futures Game
Rays prospect named MVP after fanning four in two innings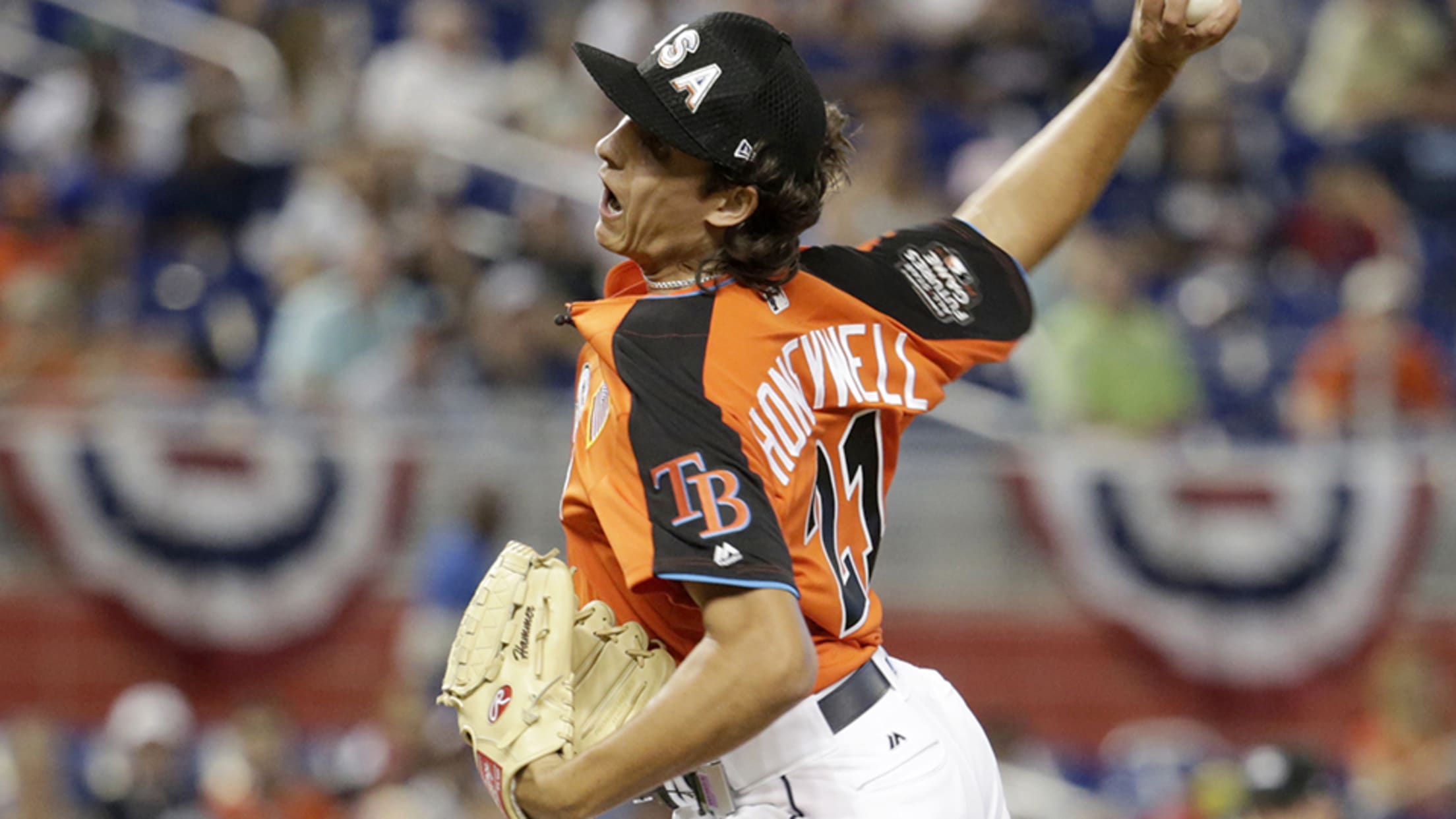 MIAMI -- A pitcher had never been named MVP in the 18-year history of the All-Star Futures Game. One dominant arm and a deep lineup made it possible on Sunday at Marlins Park.Rays No. 2 prospectBrent Honeywell Jr. struck out four over two scoreless innings, and all nine U.S. starters
World Team infield has special feeling
Four of game's top prospects share Futures Game dirt in Miami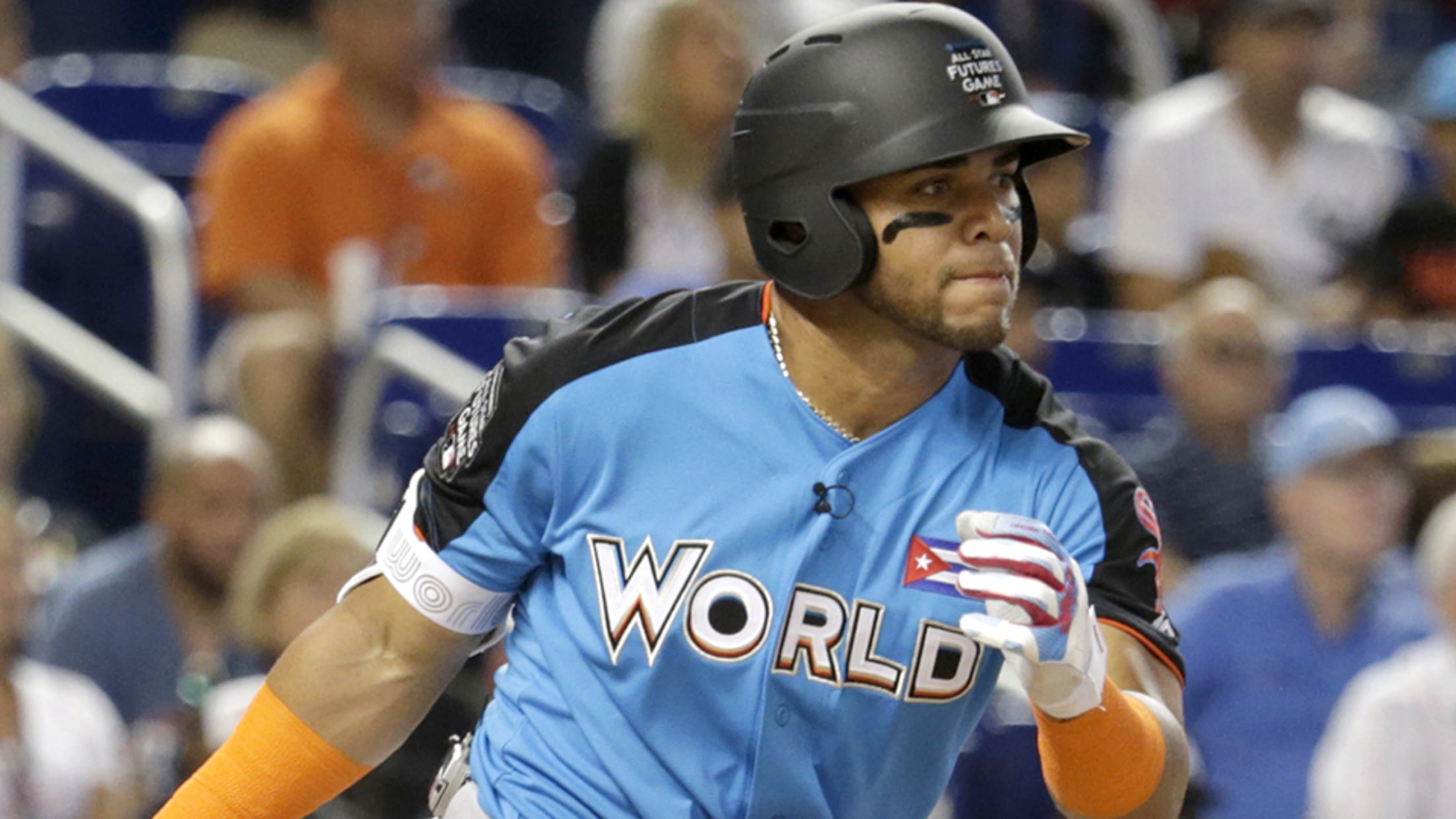 MIAMI -- In the history of the World, there might never have been an infield like the one seen Sunday at Marlins Park.The history of the Team World roster in the All-Star Futures Game, that is.
Futures Game participants we're excited to see
Jimenez, Kopech, Bichette among prospects to watch on Sunday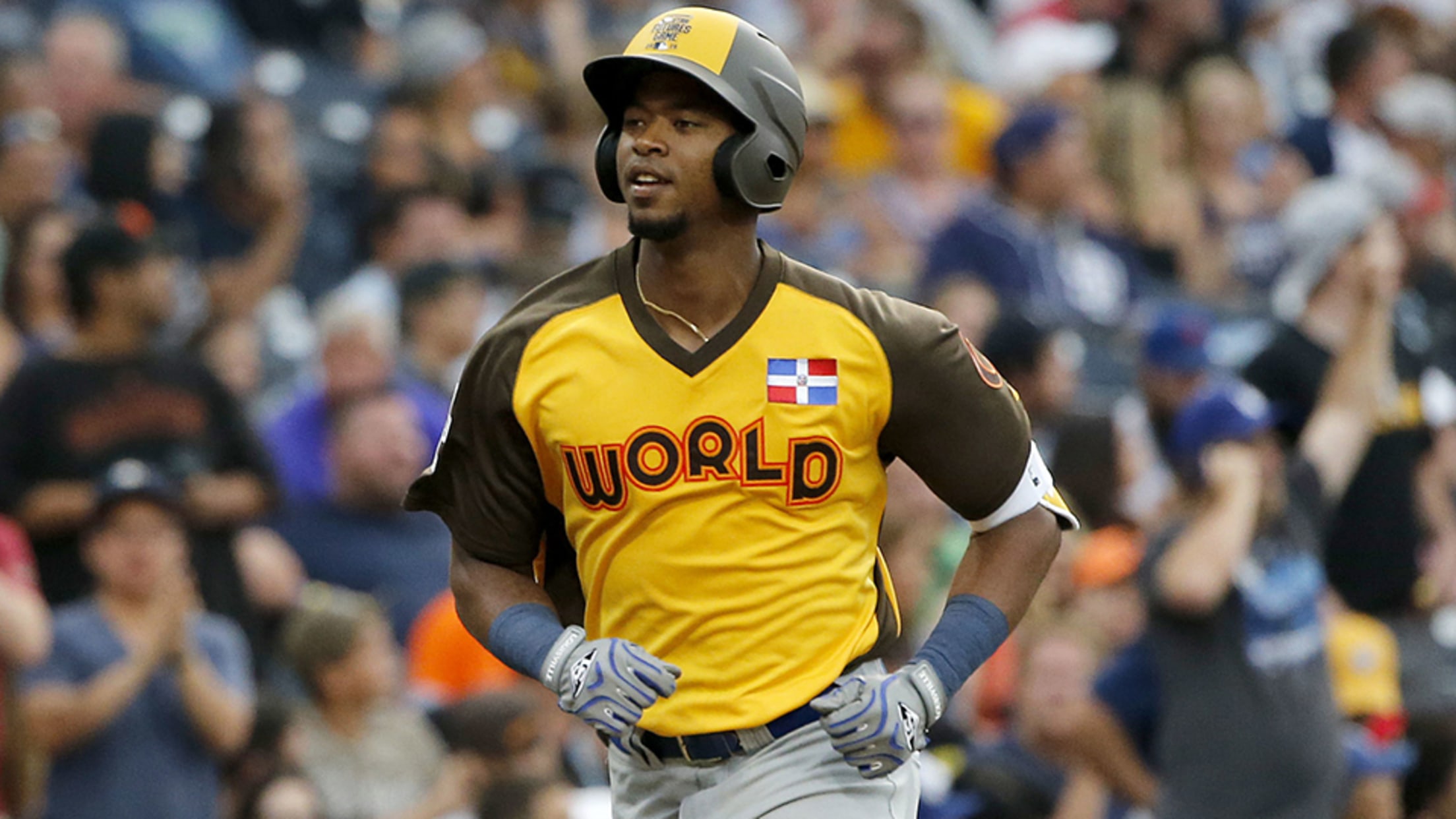 Eloy Jiménez, World OF (CHC, Myrtle Beach): The Cubs' top prospect nearly stole the show at the 2016 Futures Game in San Diego when he homered and made a spectacular catch in right field. Instead, he lost out on MVP honors to Yoán Moncada, now the top overall prospect in baseball.
Toolshed: Futures Game tale of the tape
World has advantage offensively, but U.S. claims plenty of pitching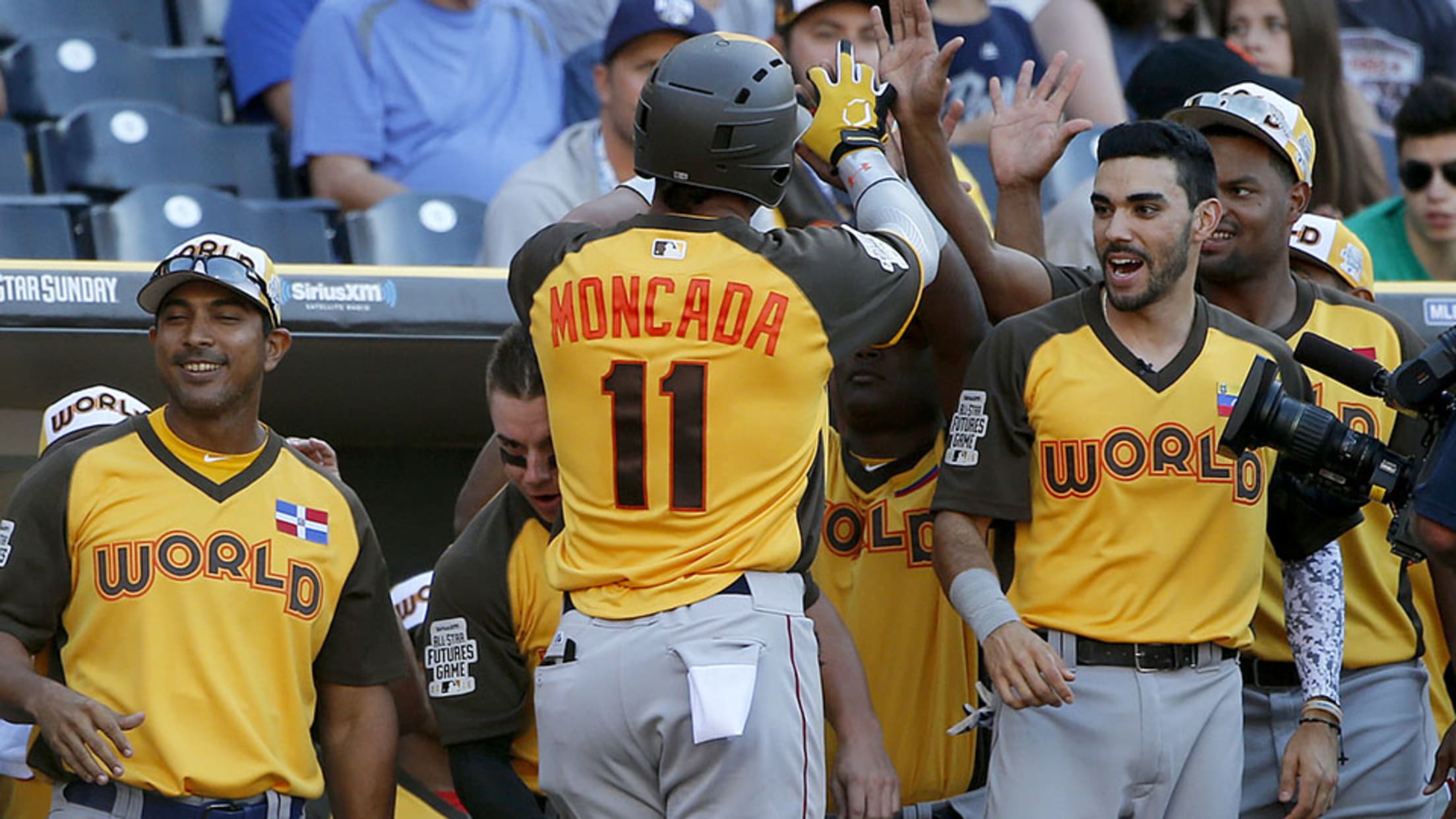 It's one of the most exciting days on the Minor League calendar. We know who will be there. But who will win?Futures Game rosters were announced Thursday, and after the initial thrill of seeing who will take the field in Miami on July 9, we're left wondering which roster will
Moncada, Kopech headed to Futures Game
Twenty-seven Top-100 prospects tapped for July 9 showcase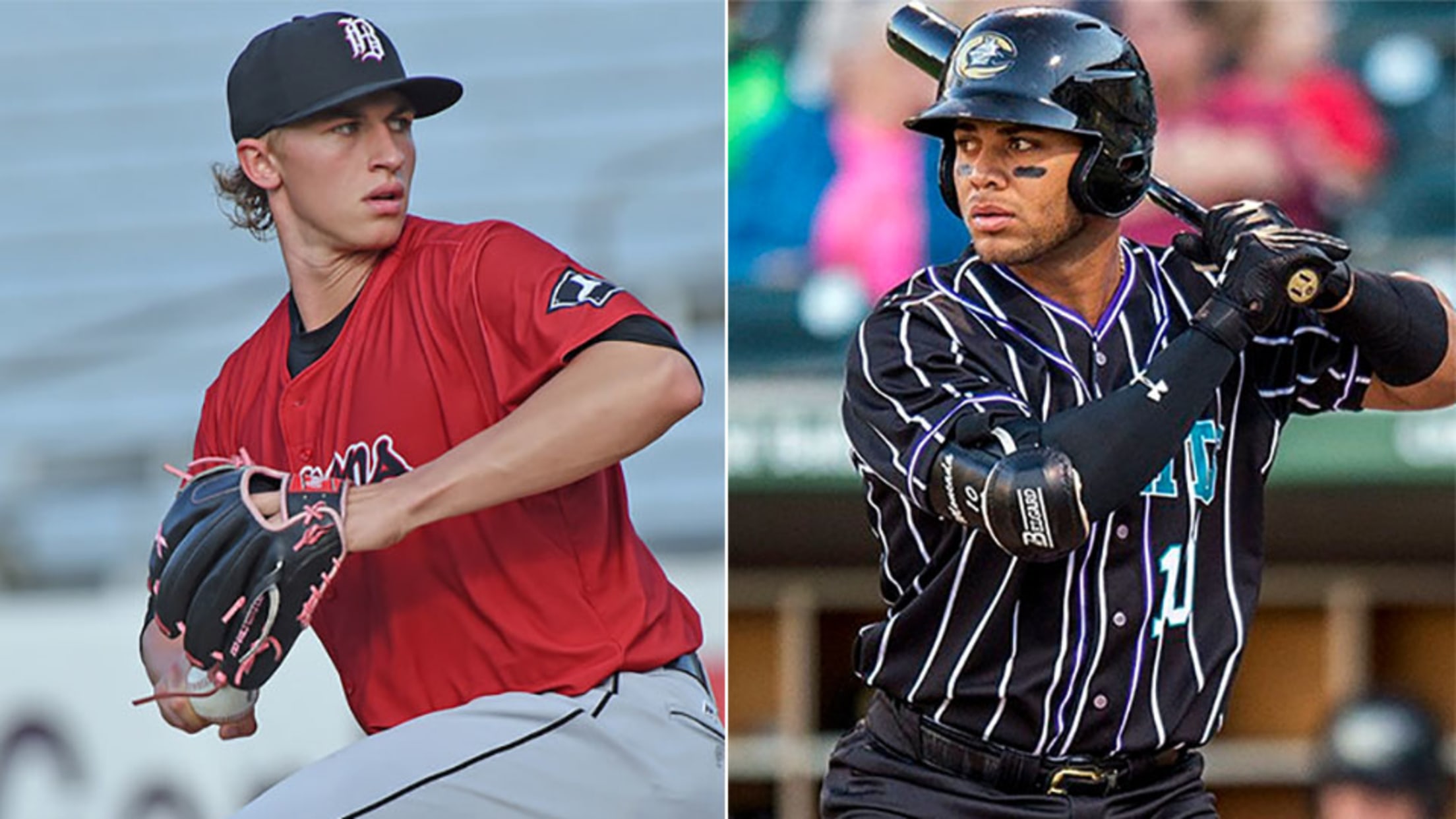 Imagine an infield with three of the game's top dozen prospects playing on the same dirt. Or a parade of some of the Minors' top arms coming out one after another from the same bullpen.On July 9 in Miami, that dream becomes a reality.