Feeling the buzz: Meet the Sugar Land Skeeters
Erstwhile indy entity set to begin new era as Astros' Triple-A club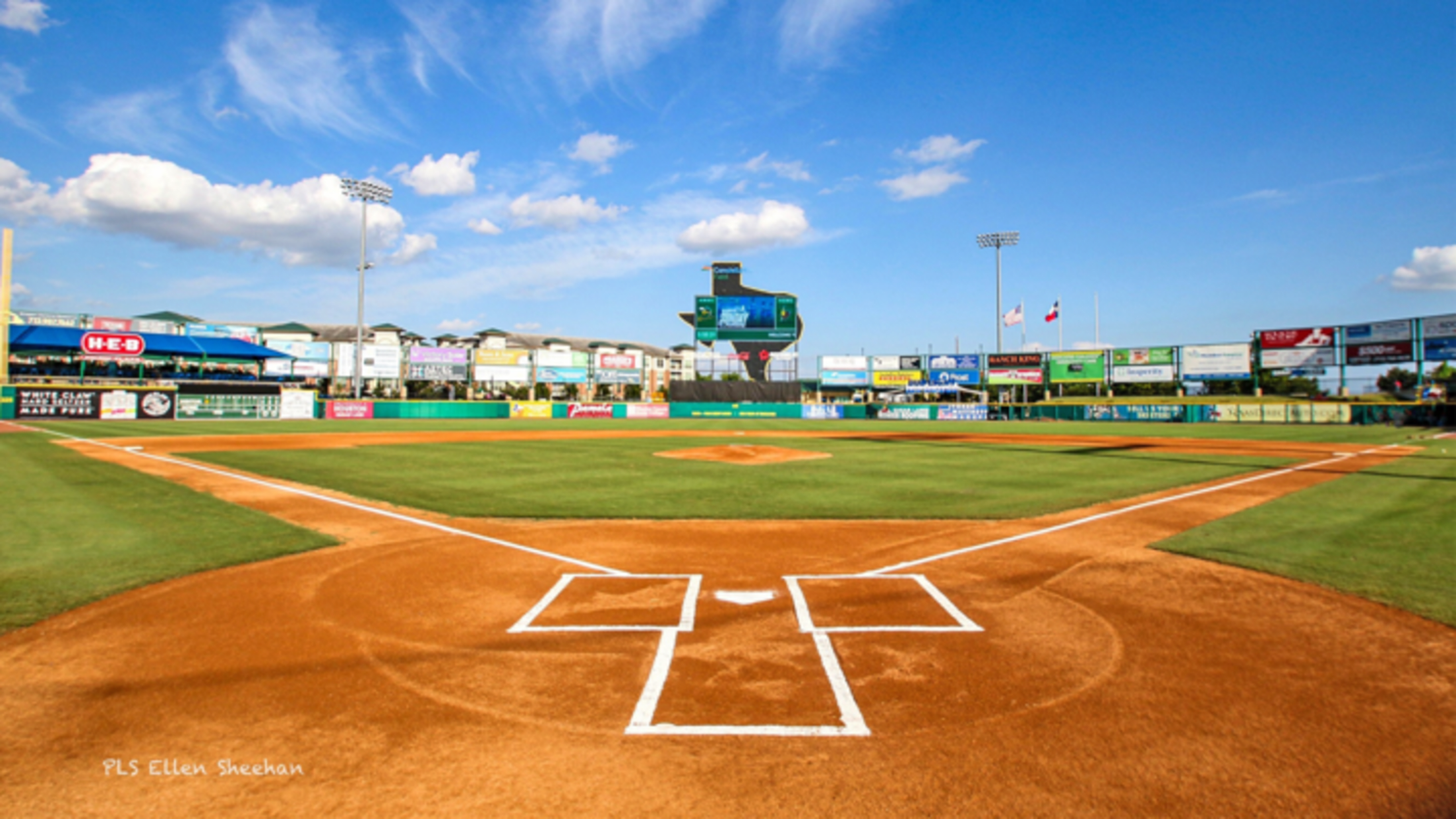 The Sugar Land Skeeters are entering a highly refined new era. Established in 2012 as a member of the independent Atlantic League, the Skeeters are set to embark on their debut season as the Triple-A affiliate of the Houston Astros. They are one of three previously independent entities entering the
Bridgewater to Bronx: Meet the Somerset Patriots 
Longtime Atlantic League entity becomes Yanks' Double-A affiliate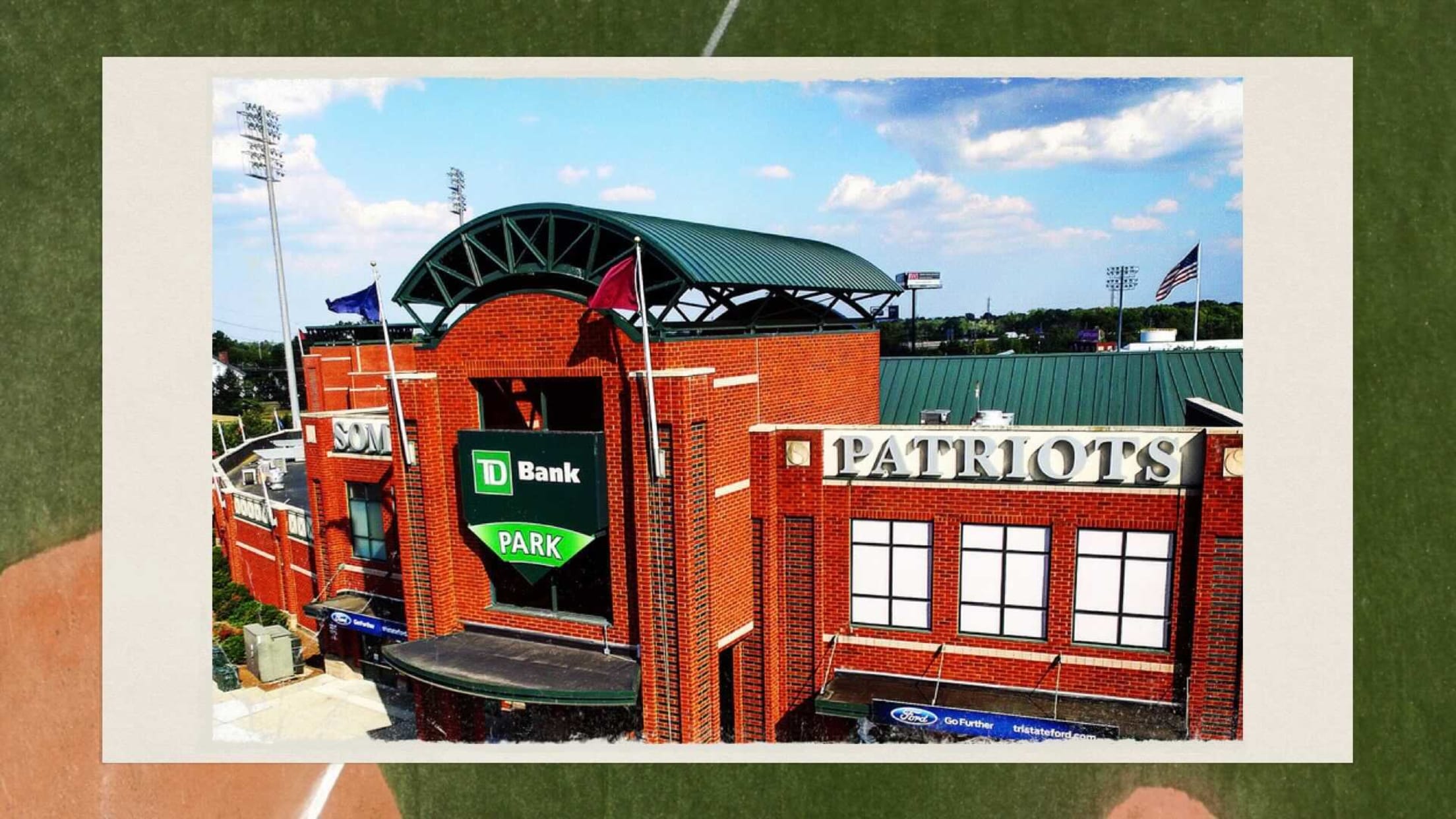 In 2021 and beyond, 11 of the 12 teams that previously had been part of the Eastern League will operate in the Double-A Northeast League. The lone newcomers are the Somerset Patriots, set to debut as a New York Yankees affiliate.
The anti-establishment: Meet the St. Paul Saints
Irreverent independent stalwart makes the leap to Triple-A ranks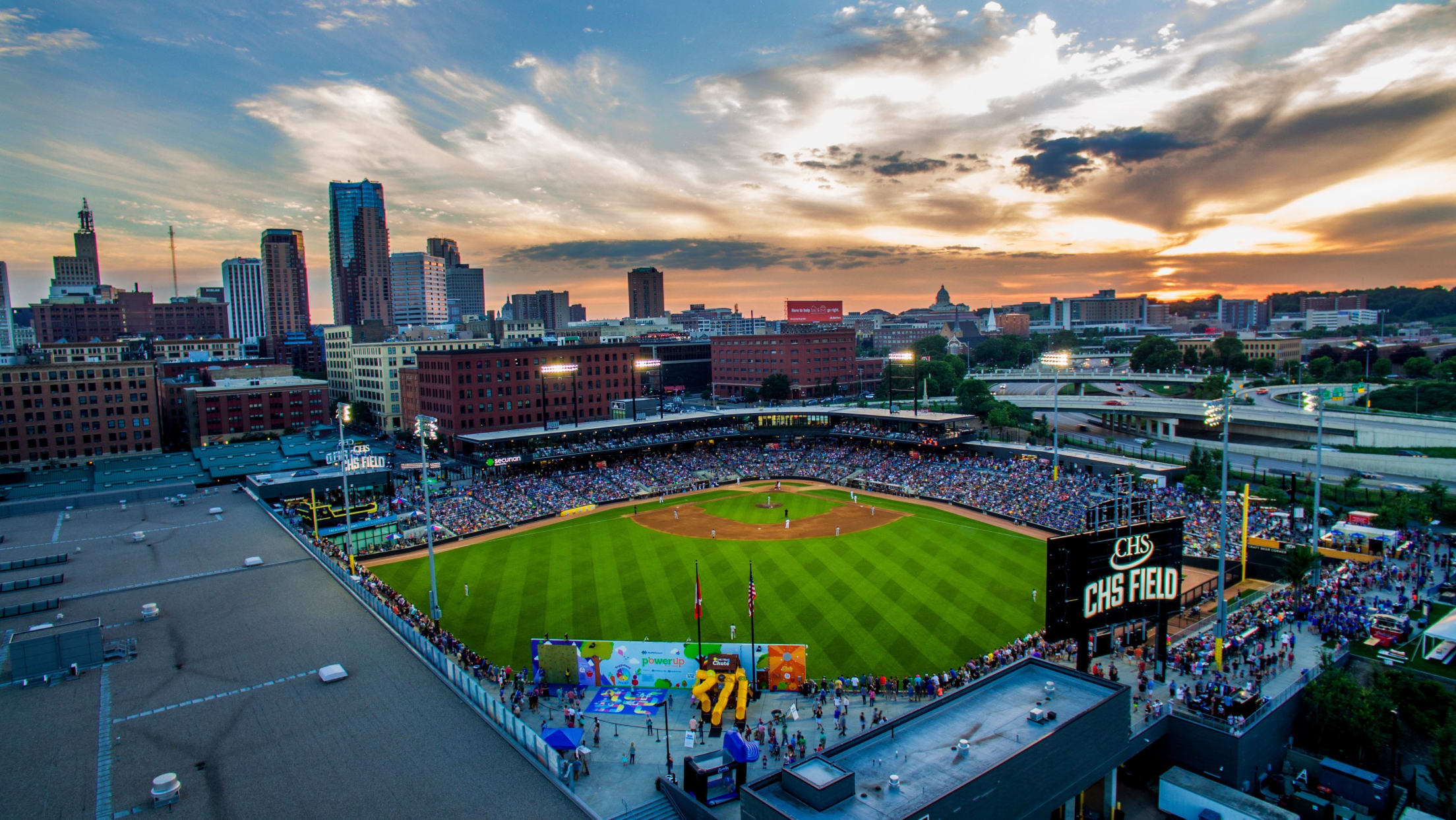 Entering the 2021 season, the St. Paul Saints find themselves facing a bit of an existential paradox. Have the rebels gone mainstream? After 28 seasons of independent existence, first in the Northern League and then in the American Association, the Saints have signed on to serve as the Triple-A East
Batting Around: New ballparks for a new era
Abundance of 2021 openings includes Worcester and Beloit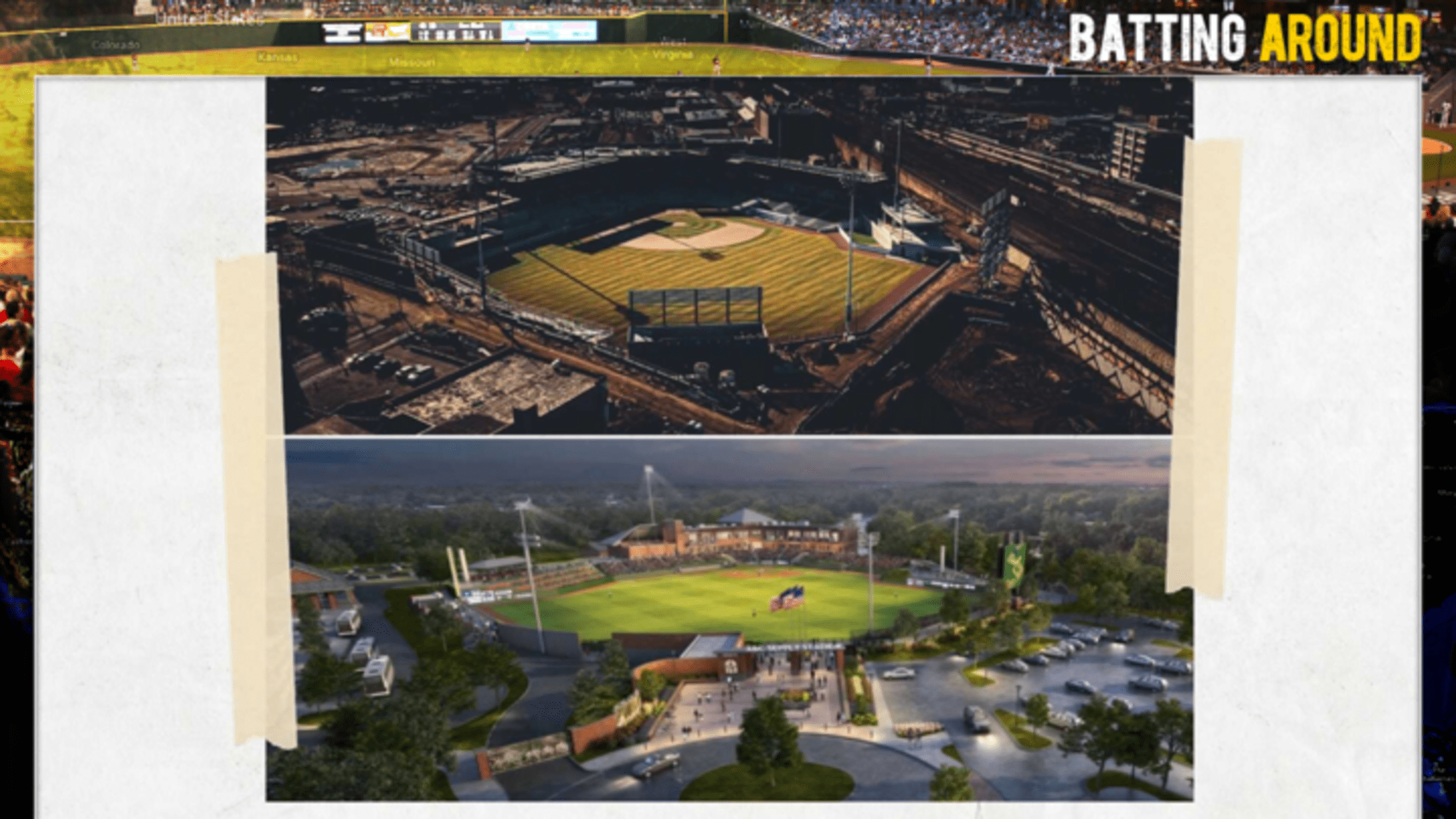 Welcome to Batting Around, a long-running compendium of Minor League ballpark news. It's been a while. The previous edition of this column, featuring a roundup of ballparks that had been renamed during the 2019-20 offseason, appeared on this site 364 days ago. The facilities featured in that column have yet
Hartford Yard Goats host ballpark vaccinations
Dunkin' Donuts Park pressed into service as COVID prevention site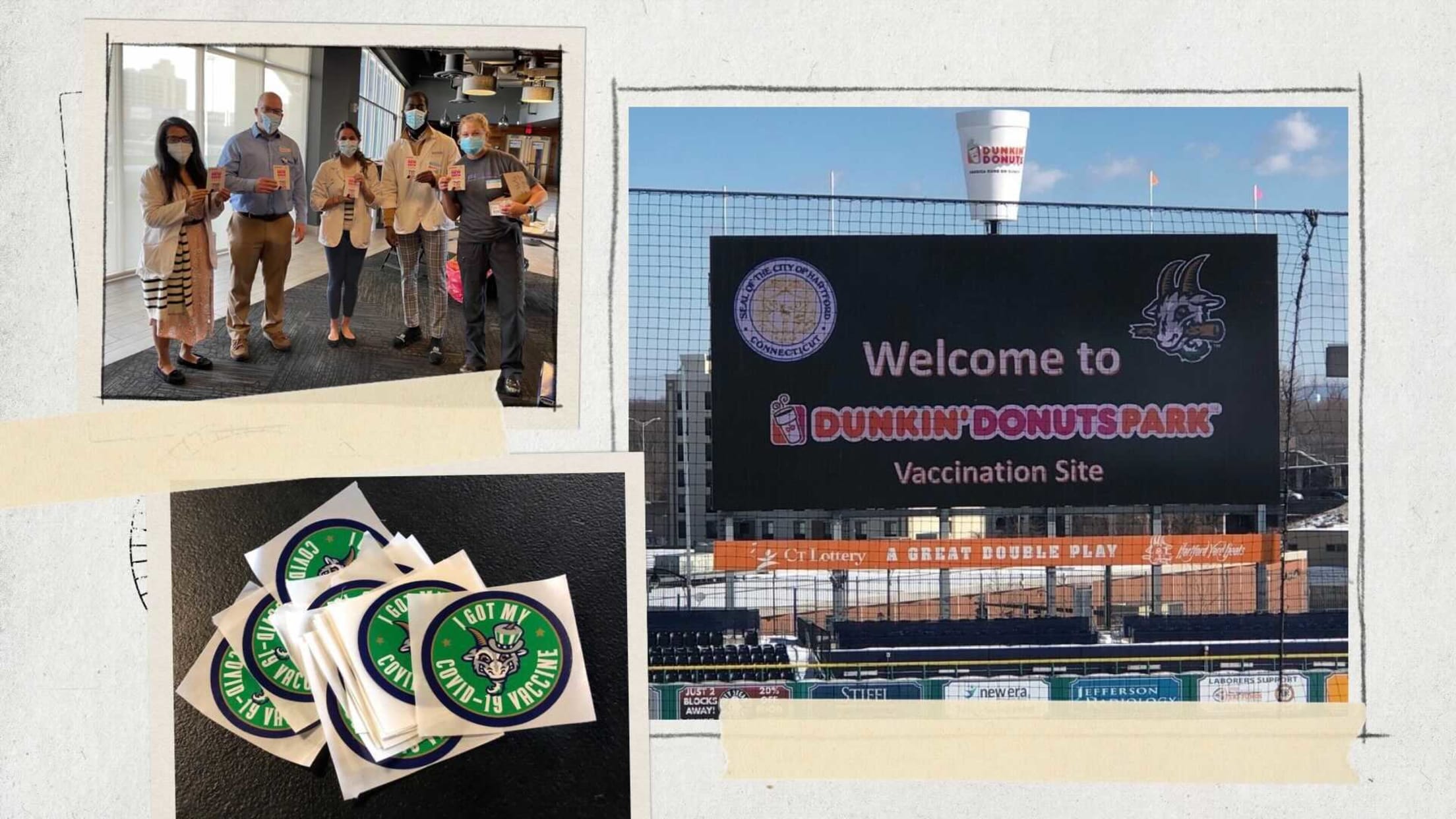 Throughout this extended offseason of 2020-21, Minor League ballparks continually have been utilized for civic-minded purposes. Representative initiatives thus far have included naturalization ceremonies, early voting and COVID-19 testing. On Saturday, the Hartford Yard Goats achieved a significant Minor League Baseball first in this regard, as their home of Dunkin'
'Uncle Benny': Remembering a Minors legend
Survivor and fighter Geraghty mentored Aaron and many others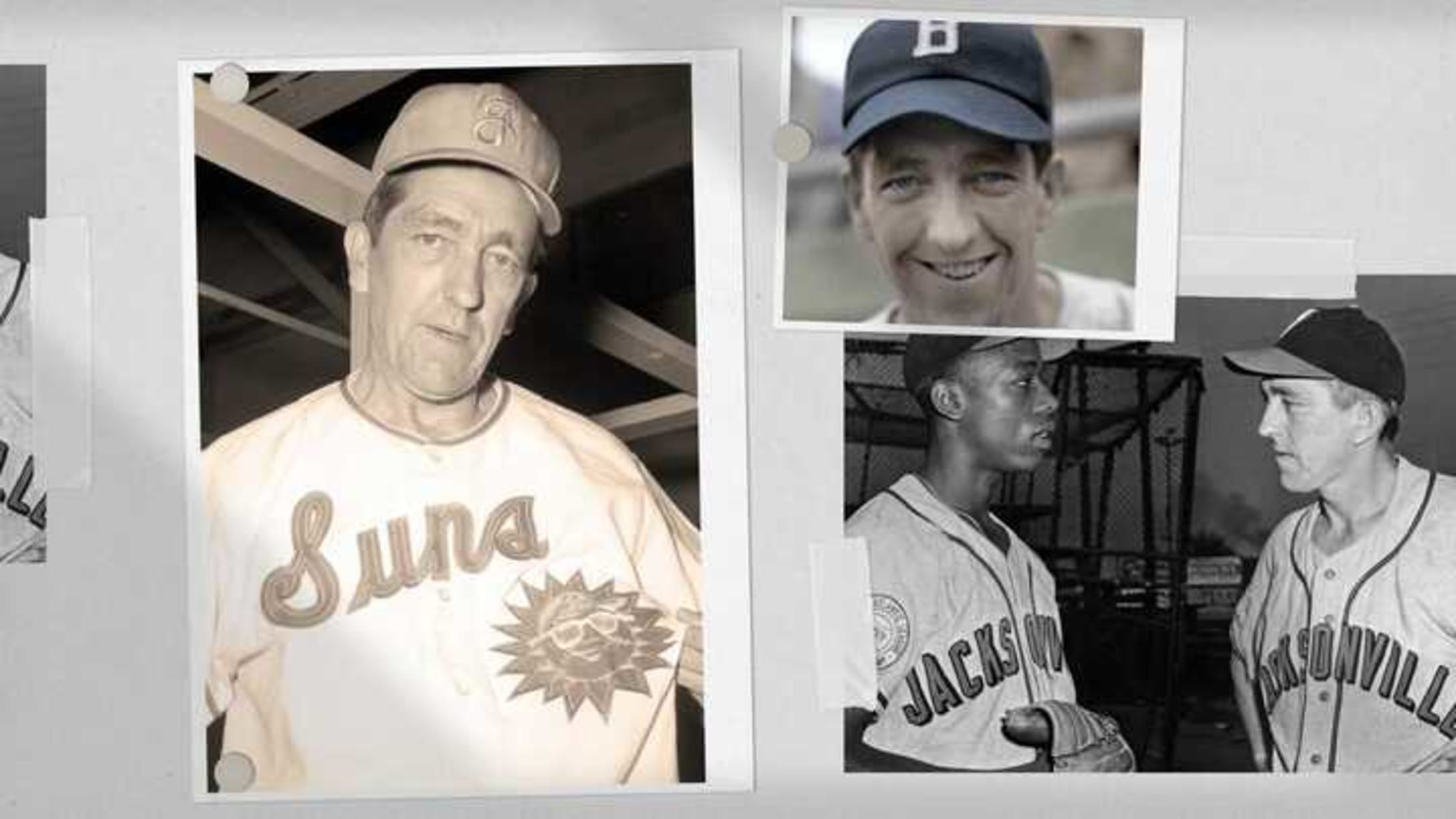 The recent passing of Henry Aaron resulted in a wide-scale exploration and celebration of his legendary baseball career. These historical deep dives have led to a greater awareness of and appreciation for those who influenced who him along the way. Ben Geraghty, whom Aaron once said was "the greatest manager
Tick tock: Pelicans' accounts more than biding time 
Social media pro Horenstein innovates over the longest offseason
It's been a long offseason, to say the least. As of this writing, the last Minor League Baseball game took place more than 16 months ago. Teams have had to be more creative than usual to stay in the public eye, which has involved finding new ways to maintain relationships
Hammer time: Aaron's Minor League career
Baseball icon honed his skills in Eau Claire and Jacksonville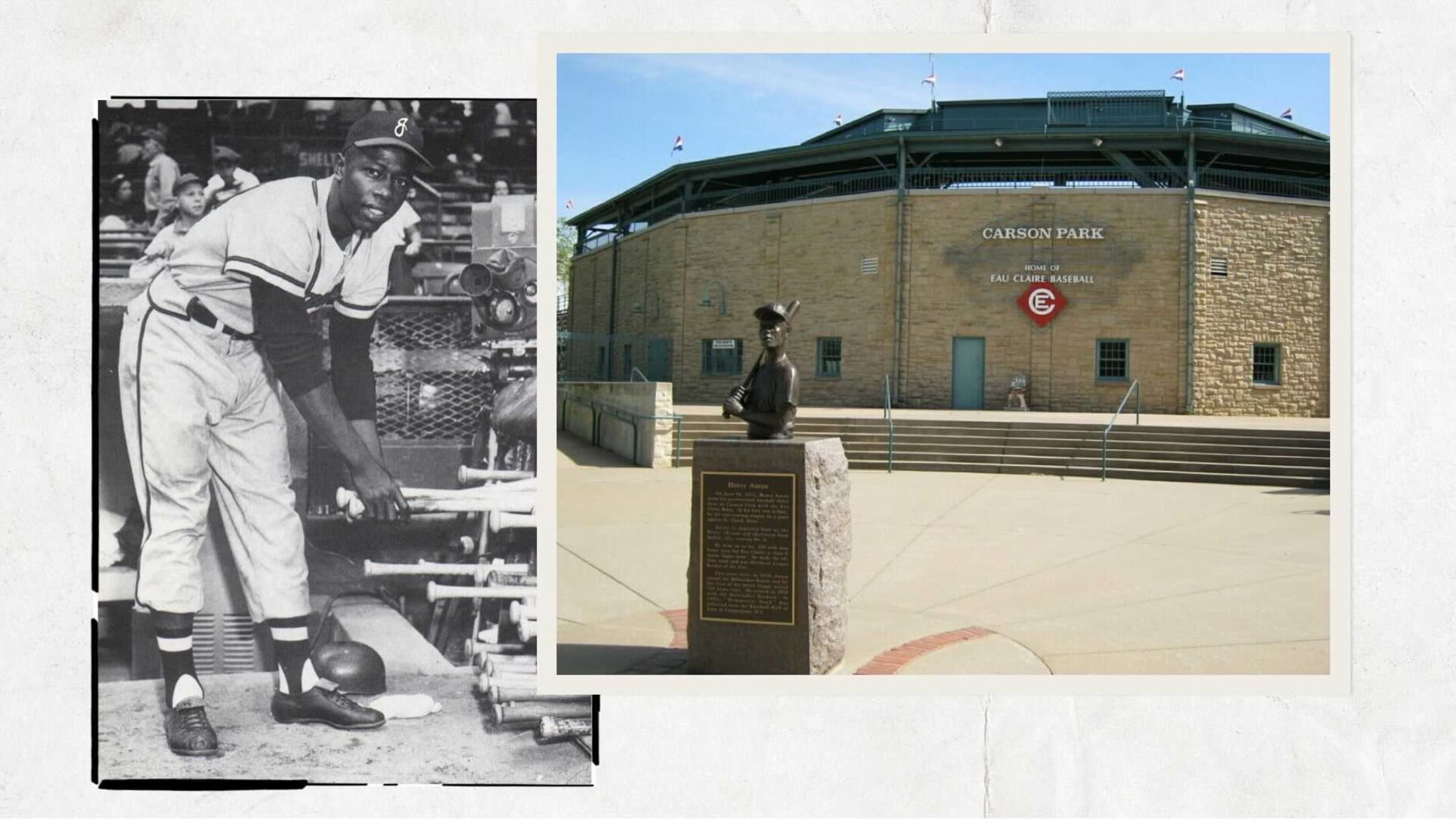 Henry Aaron, one of the most talented and accomplished players in the history of professional sports, passed away Friday at age 86. It is difficult to overestimate how much Aaron meant to the game, and to American society at large. As many have pointed out in the course of eulogizing
MiLB memory box: Mementos from the road
Traveling writer digs deep into the archives in search of souvenirs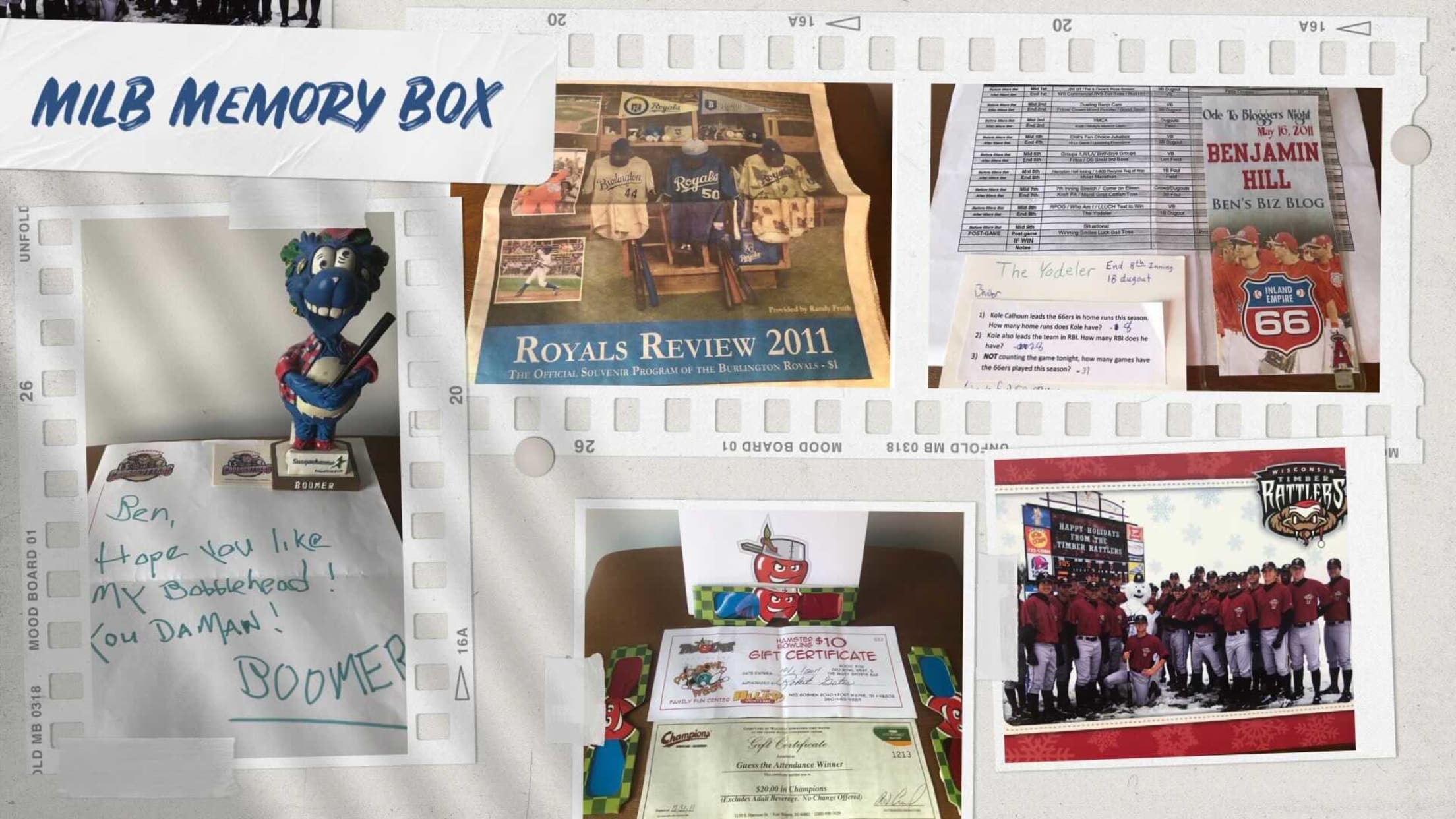 "Do you collect anything?" As someone who has visited 177 Minor League Baseball ballparks, many more than once, I get that question a lot. The individuals who pose this query, usually collectors themselves, are curious as to whether I have made it a point to procure the same sort of
No spin zone: Phil Niekro's Minor League career
Knuckleballer's journey began in Wellsville, ended in Cooperstown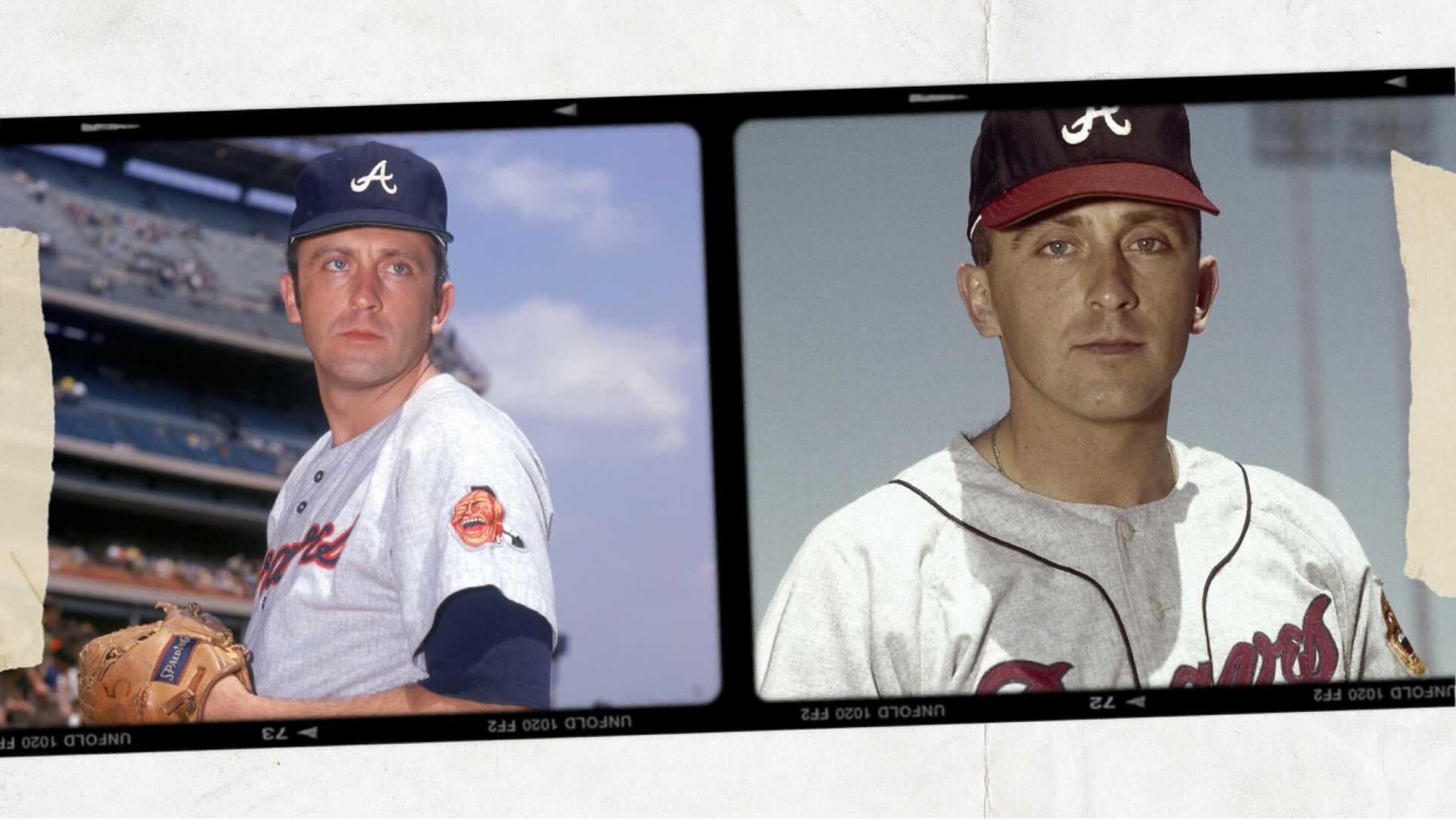 Phil Niekro, 300-game winner and Hall of Famer, passed away on Dec. 26 at the age of 81. He was the best knuckleball pitcher in baseball history. Niekro, often referred to by his knuckleball-referencing nickname of Knucksie, spent 24 seasons (1964 through 1987) in the Major Leagues and pitched until
Taking a walk through Lasorda's playing days
Legendary Dodgers skipper spent parts of three decades in Minors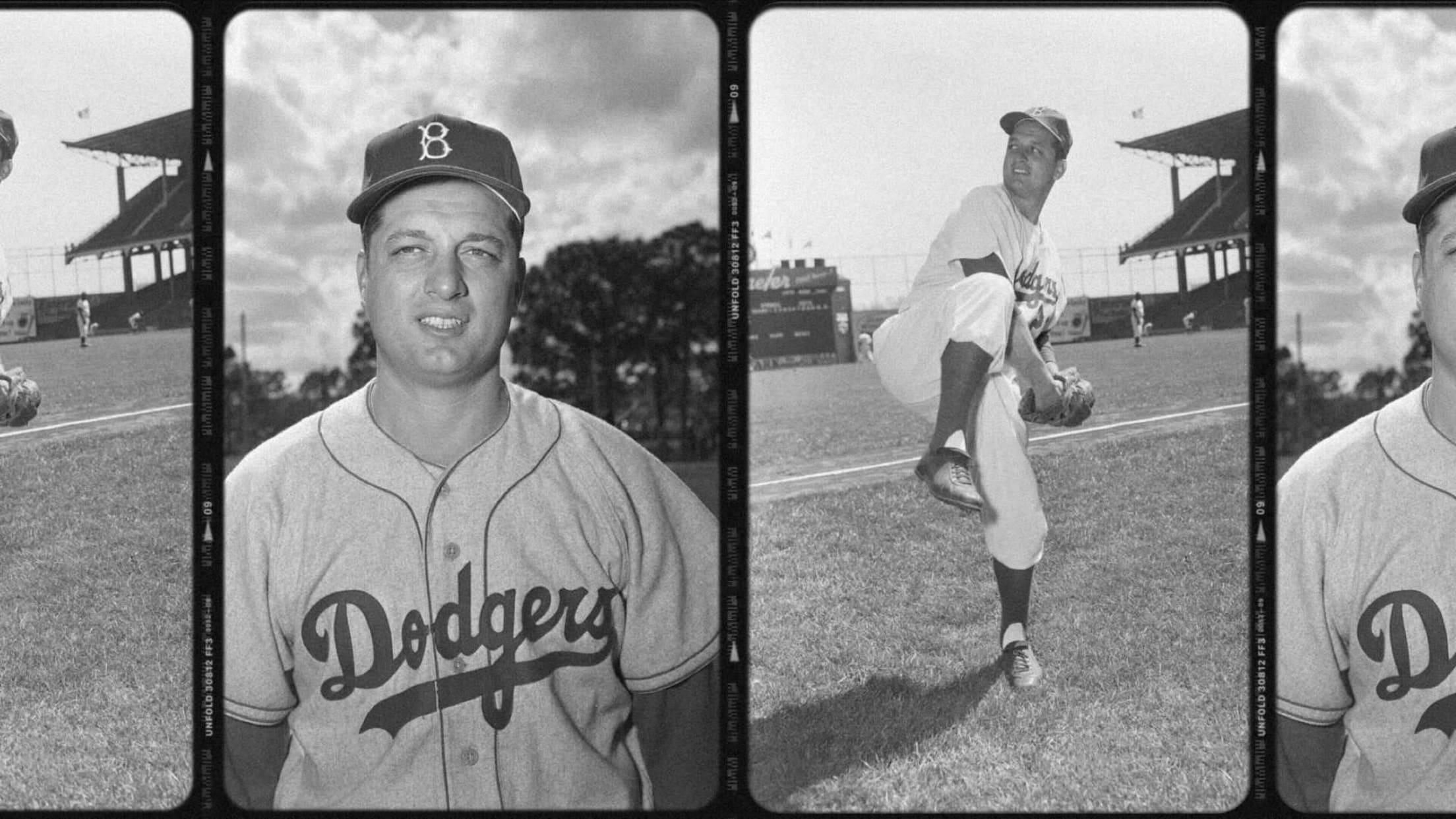 Tommy Lasorda enjoyed one of the longest careers in professional baseball history, one that spanned from 1945 to his death at age 93 on Jan. 7. Of course, he will be best remembered as the manager of the Los Angeles Dodgers, a post he held from 1976 through 1996. Lasorda's
RIP: Paying tribute to beloved gameday employees
A remembrance of Minor League Baseball's unsung ballpark heroes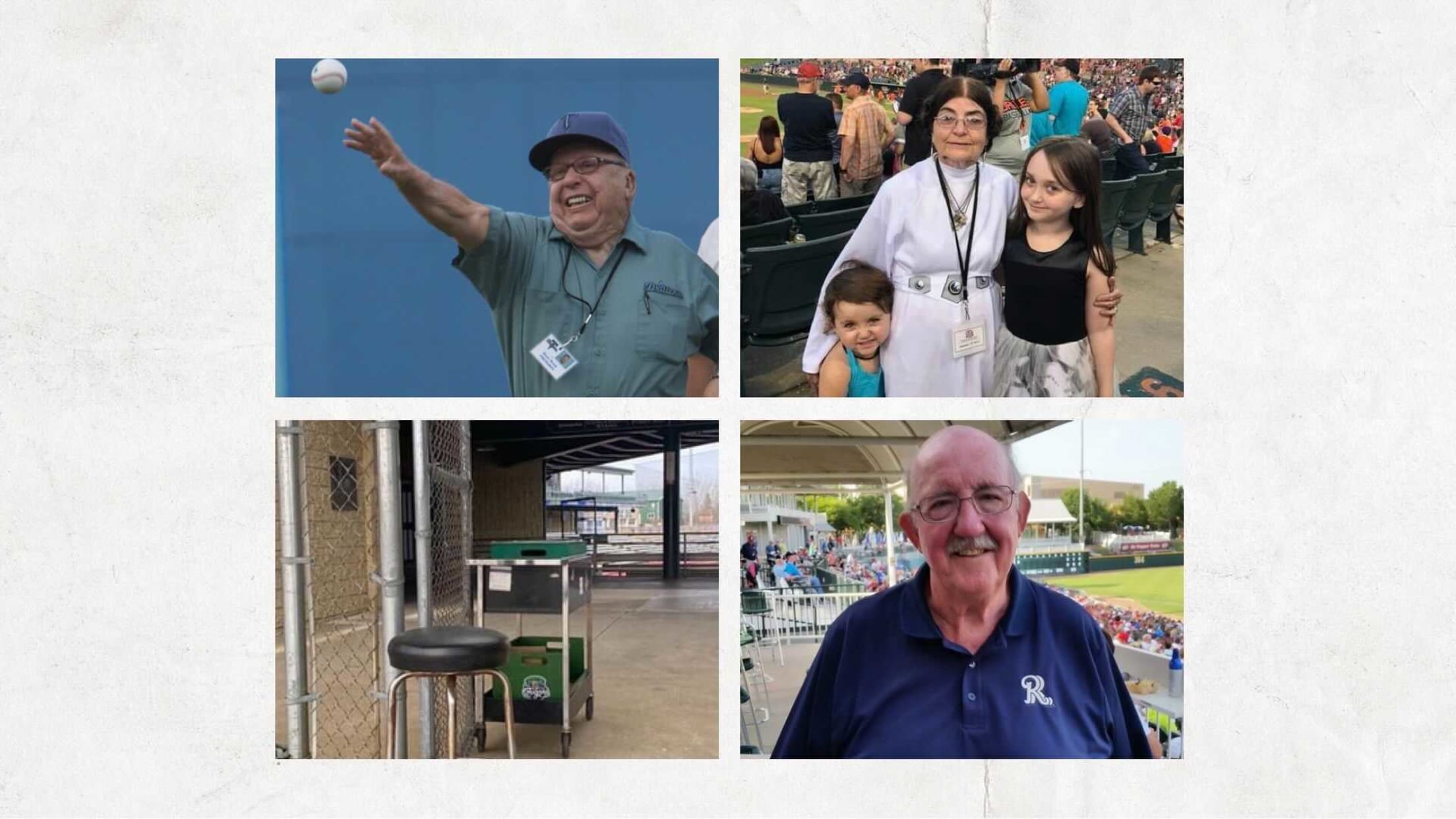 From April until September, Opening Night through the playoffs, first pitch to final out, gameday employees are always there. These largely unsung individuals are part of the fabric of the Minor League Baseball experience, whether they're taking your ticket, guiding you to a seat or catering suites. If you attend
Heads up: A National Bobblehead Day celebration
From singers to swingers to snowmen, these giveaways get the nod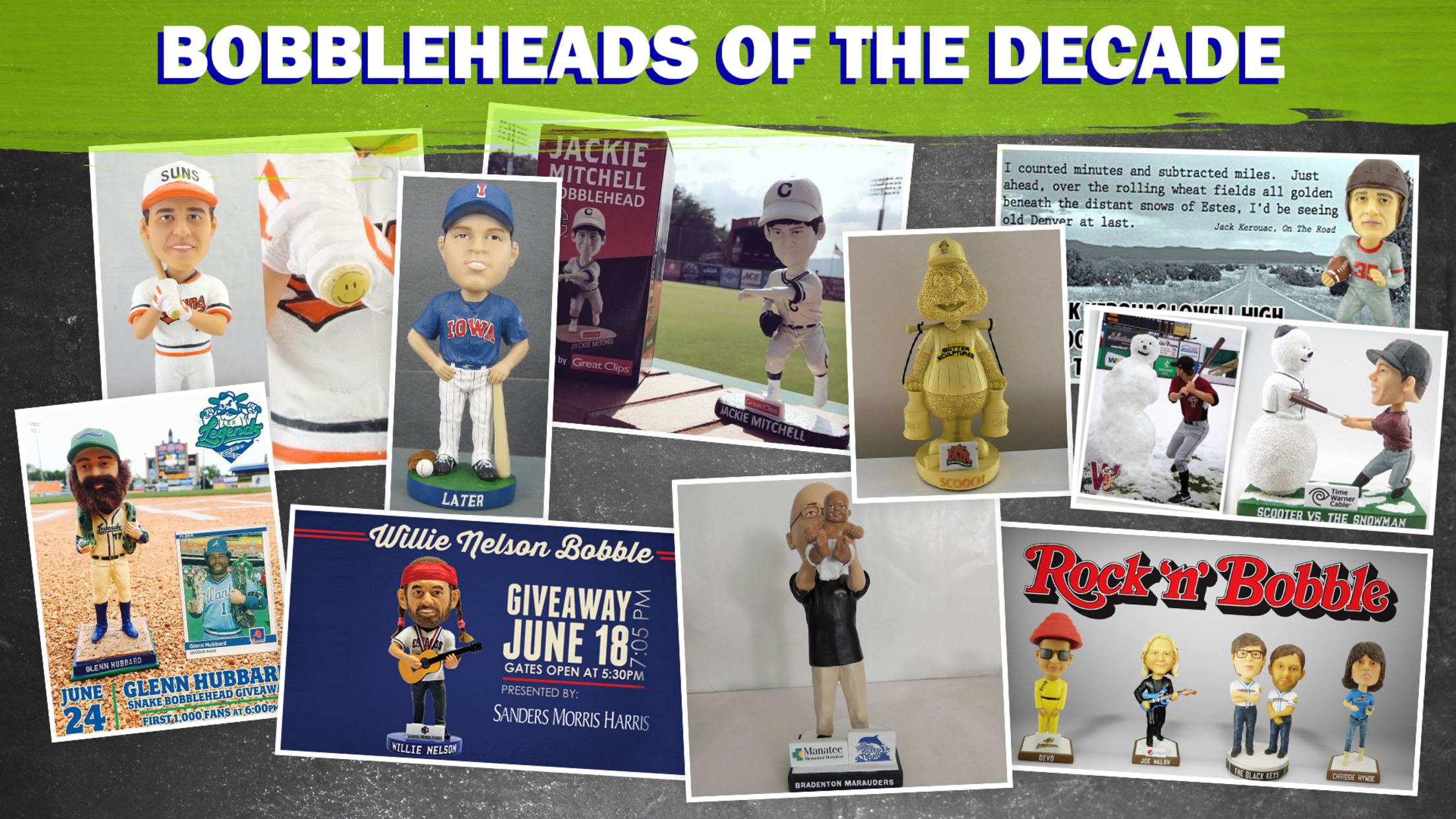 Think the holidays are over? Think again. Today is National Bobblehead Day. National Bobblehead Day, spearheaded by the Milwaukee-based National Bobblehead Hall of Fame and Museum, was first observed in 2015. Thursday marks its seventh iteration. Minor League Baseball teams and fans are among National Bobblehead Day's most committed celebrants,
Choosing the decade's best Minor League promos
After much deliberation, veteran scribe unveils his 2010's Top 10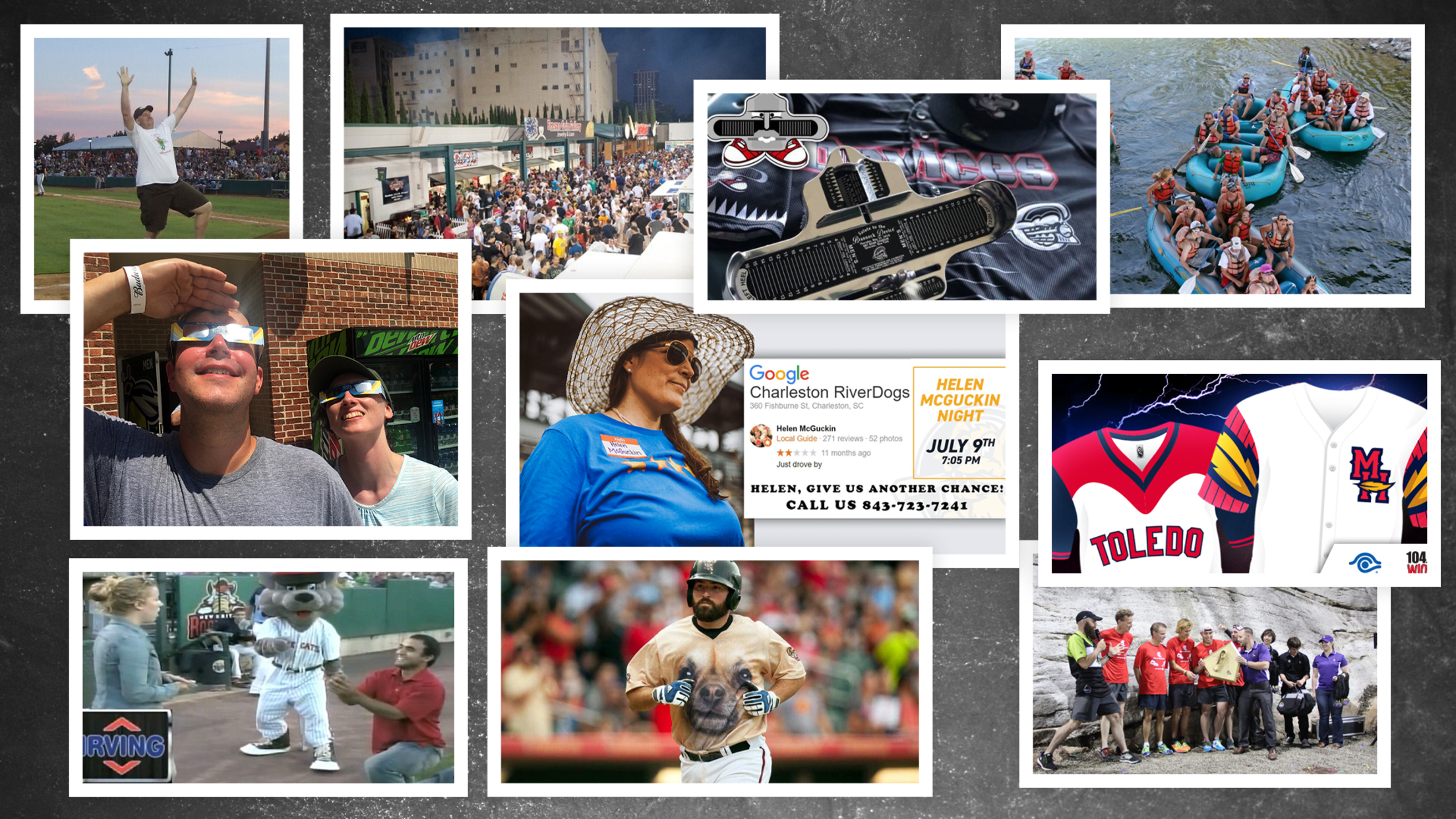 Over the past three months, MiLB.com's Ben Hill provided a year-by-year overview of Minor League Baseball's top promotions of the 2010s. Today, he chooses his 10 favorite promos of the entire decade. This series will conclude Thursday -- National Bobblehead Day -- with a look at the decade's best bobbleheads.
Drive-thru and Dash: Santa visits Winston-Salem
Claus and crew create socially distanced memories at the ballpark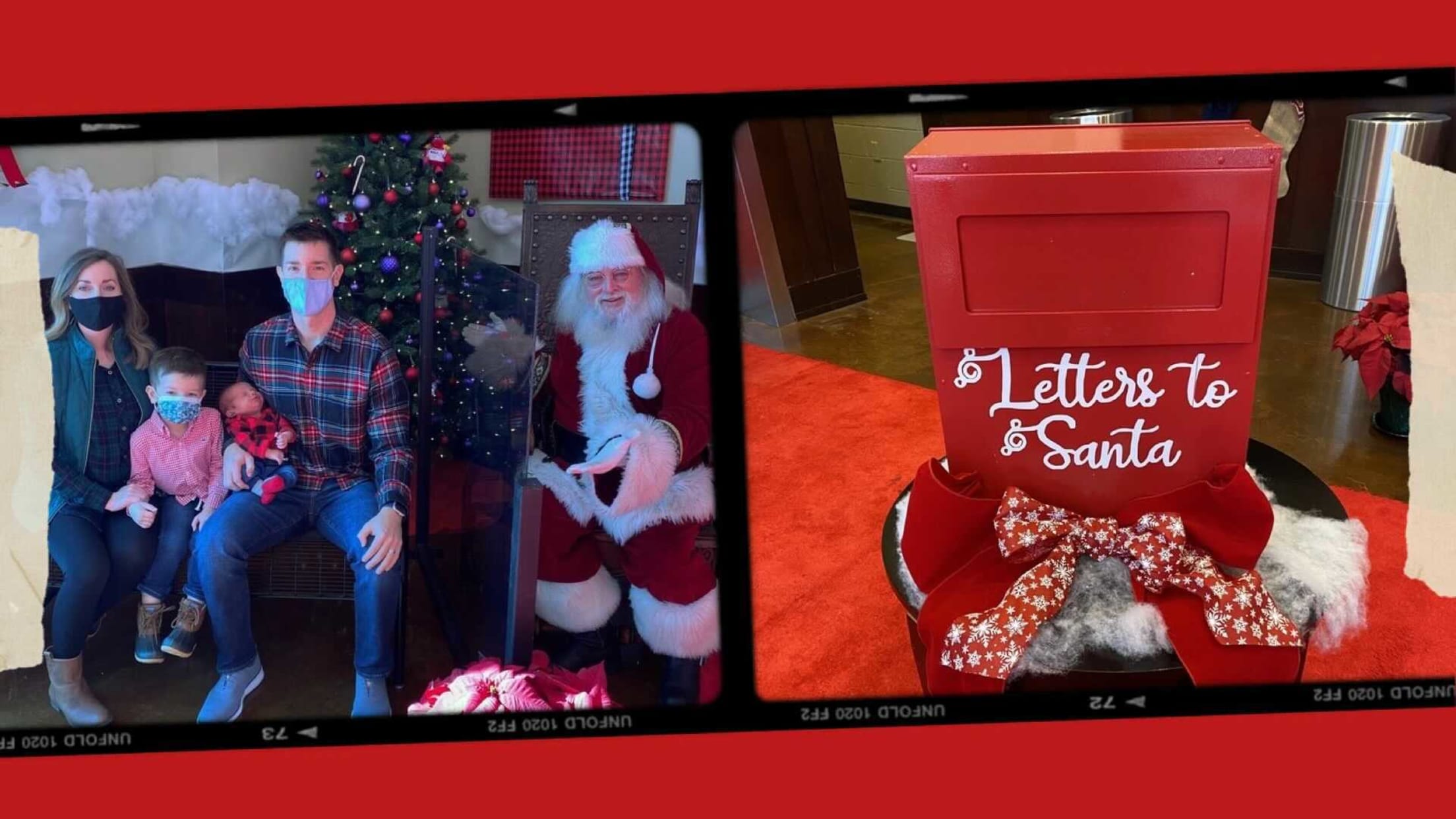 Across the country and around the world, Santa Claus has been recognized as an essential worker. The Winston-Salem Dash are assisting him with his essential work. On Saturday the Dash will host their final installment of "Drive-Thru Santa," a holiday endeavor devised for these pandemic-affected times. Though the name may
Minor League Promos of the Decade: 2017
There goes the sun: The year in which one promo eclipsed them all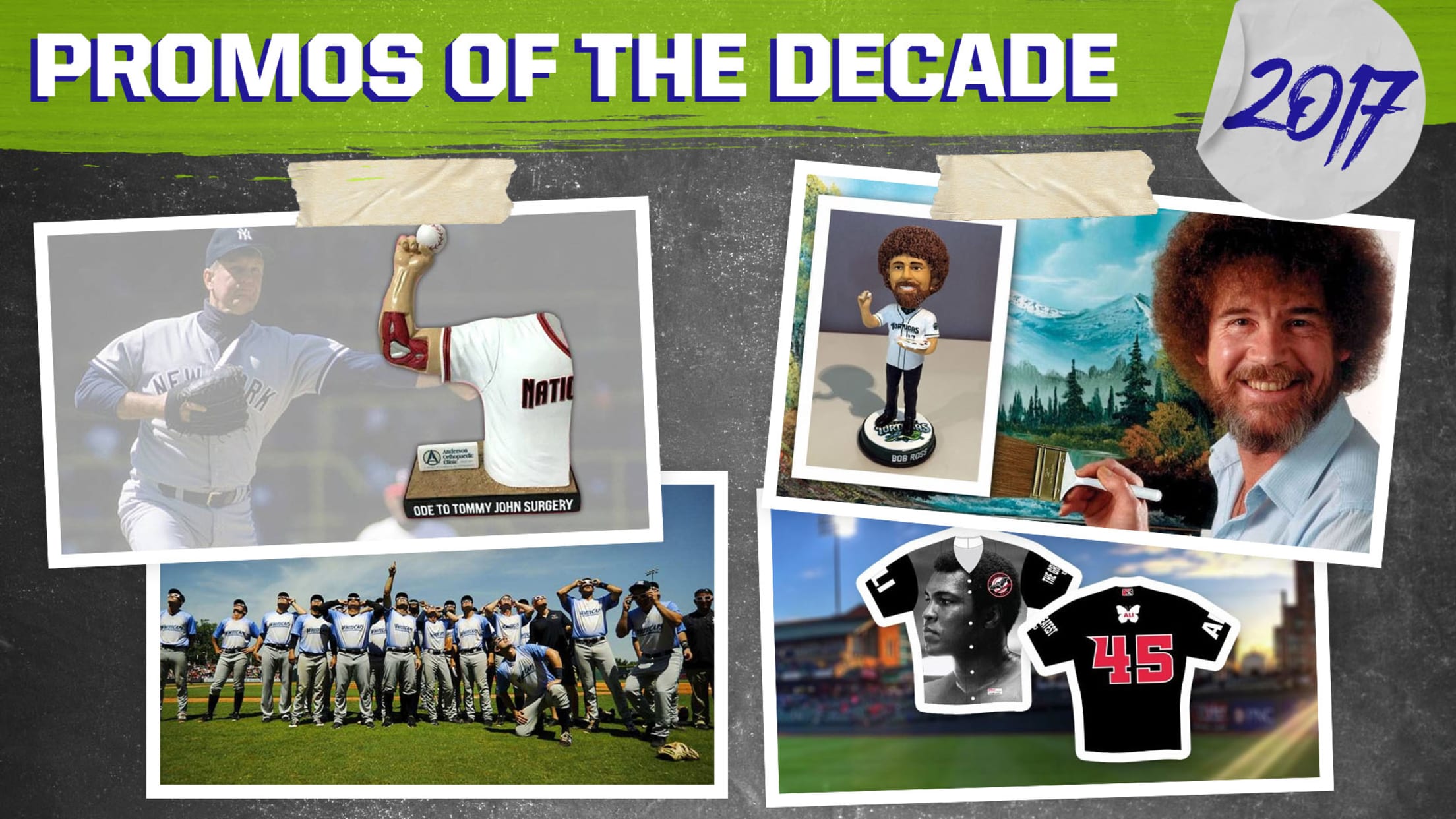 The lack of a 2020 Minor League Baseball season meant the lack of gameday promotions. However, there are still plenty of promotions upon which we can reminisce. This marks the eighth article in a year-by-year series chronicling the past decade's most notable Minor League Baseball gameday promotions. To share your
Knights' office space rental a suite deal
'Work from Home (Plate)' initiative provides break from daily grind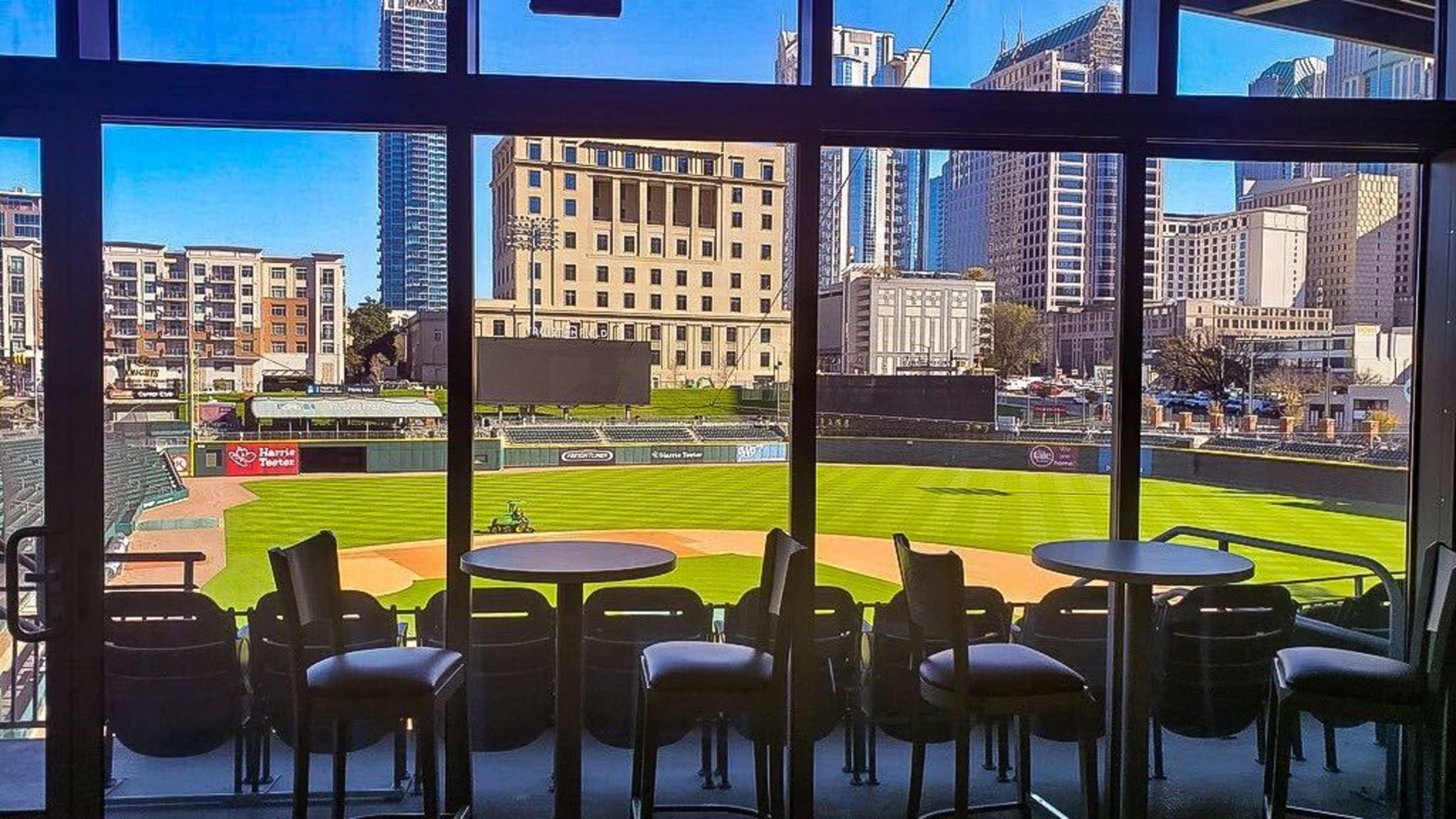 In normal times, spending a weekday at the ballpark often meant that one had found a way to escape the office. In these abnormal times, however, the reverse is true: the ballpark itself is the office, providing the opportunity to escape from home. That's the premise behind the Charlotte Knights'
Minor League Promos of the Decade: 2015
Fresno Tacos highlight another season of theme jersey innovation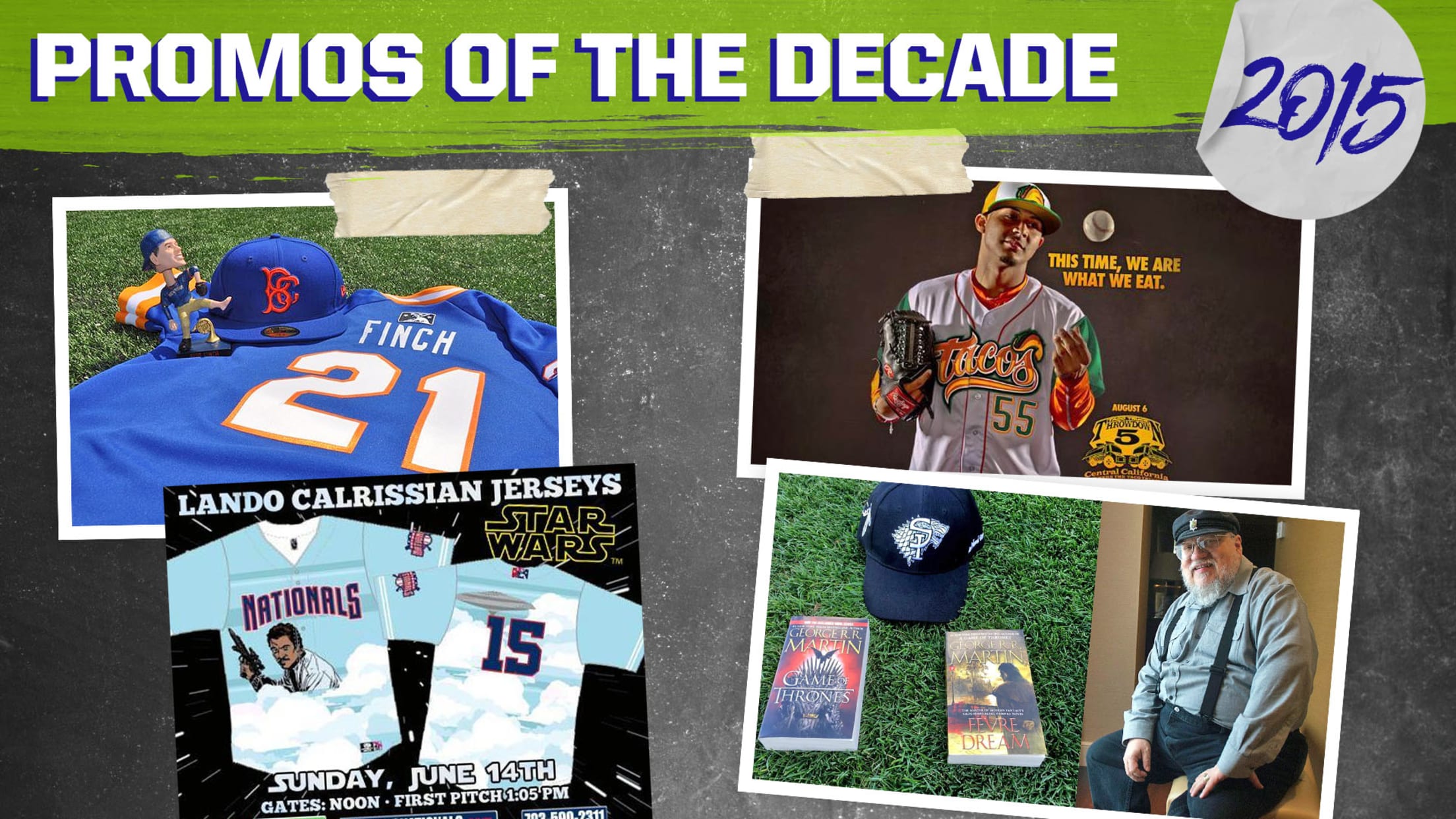 The lack of a 2020 Minor League Baseball season meant the lack of gameday promotions. While there may not be any to look back on this year, there are still plenty of promotions upon which we can reminisce. This marks the sixth article in a year-by-year series chronicling of the
Home plates: Jumbo Shrimp offer team-logo tags
Jacksonville's charity-driven license initiative travels a long road
Earlier this month, the Double-A Jacksonville Jumbo Shrimp unveiled an initiative that, if successful, would be a first in Florida and a rarity throughout Minor League Baseball. The long-running Sunshine State franchise, in partnership with local environmental non-profit St. Johns Riverkeeper, is offering specialty license plates featuring the Jumbo Shrimp
Minor League Baseball promos of the decade: 2014
Outlandish apparel took center stage, courtesy of the theme jersey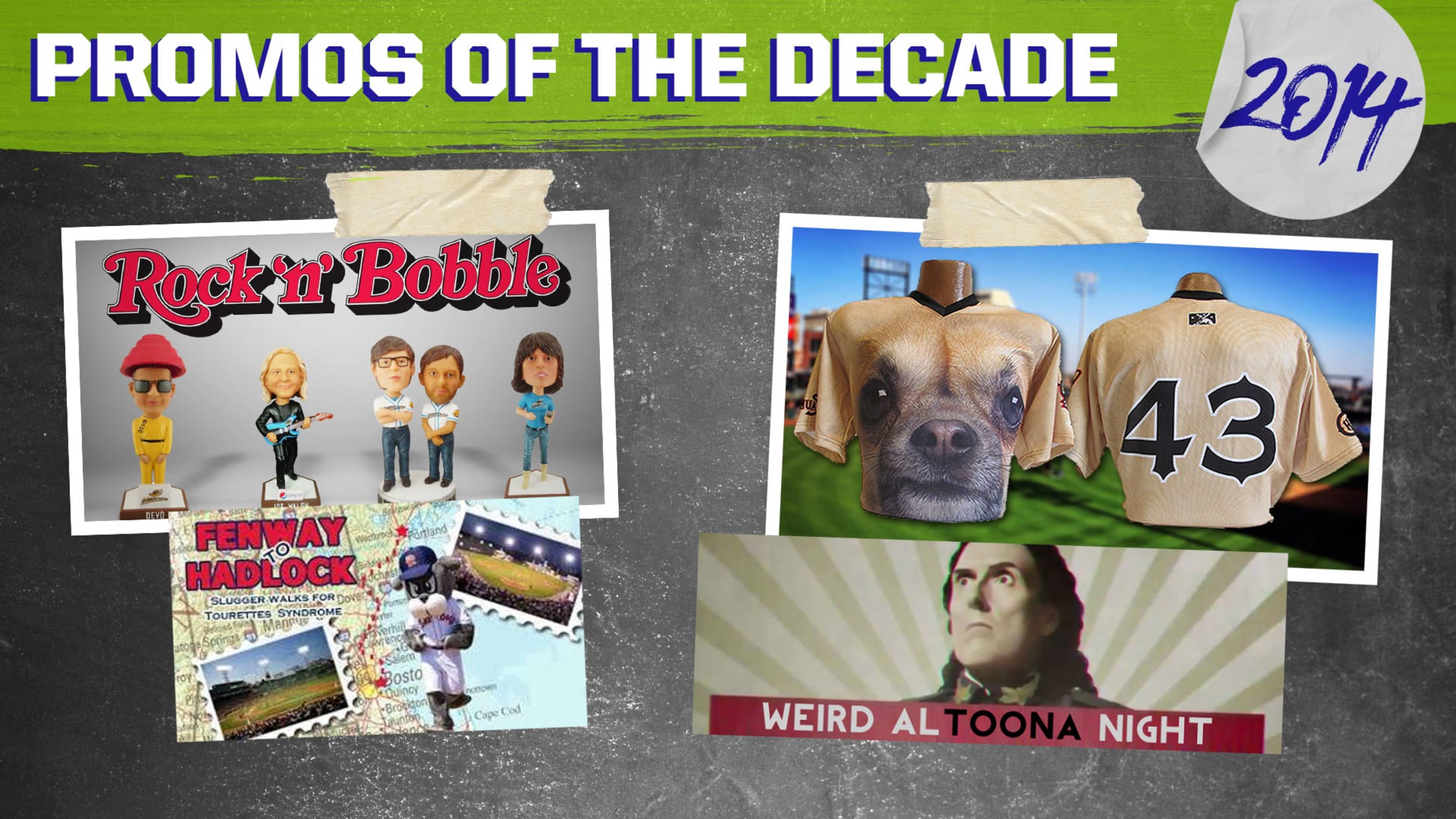 The lack of a 2020 Minor League Baseball season meant the lack of gameday promotions. While there may not be any to look back on this year, there are still plenty of promotions upon which we can reminisce. This marks the fifth article in a year-by-year series chronicling of the
Alter Ego boost: Four teams advance to Finals
Wisconsin, Pensacola, Clearwater and Fresno vying to win it all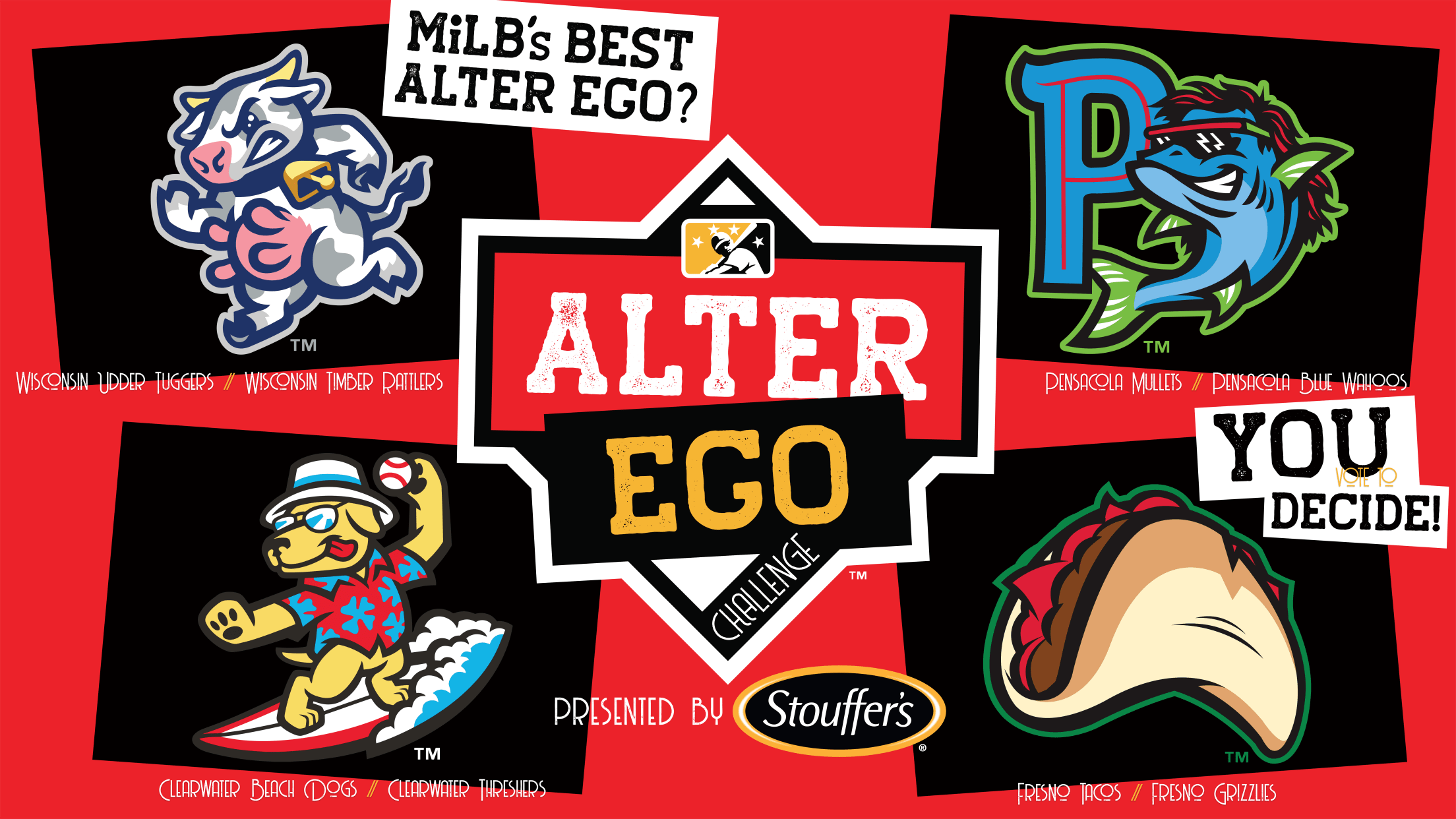 Vote in the MiLB Alter Ego Challenge presented by Stouffer's for your chance to win a Stouffer's prize pack from their new retail store! Looking for MiLB team merch for your favorite alternate identity? Click here. It's time to take a second look at Minor League Baseball's best second looks.
Trash Pandas attempt world-record food drive
Toyota Field serves as donation site for massive philanthropic event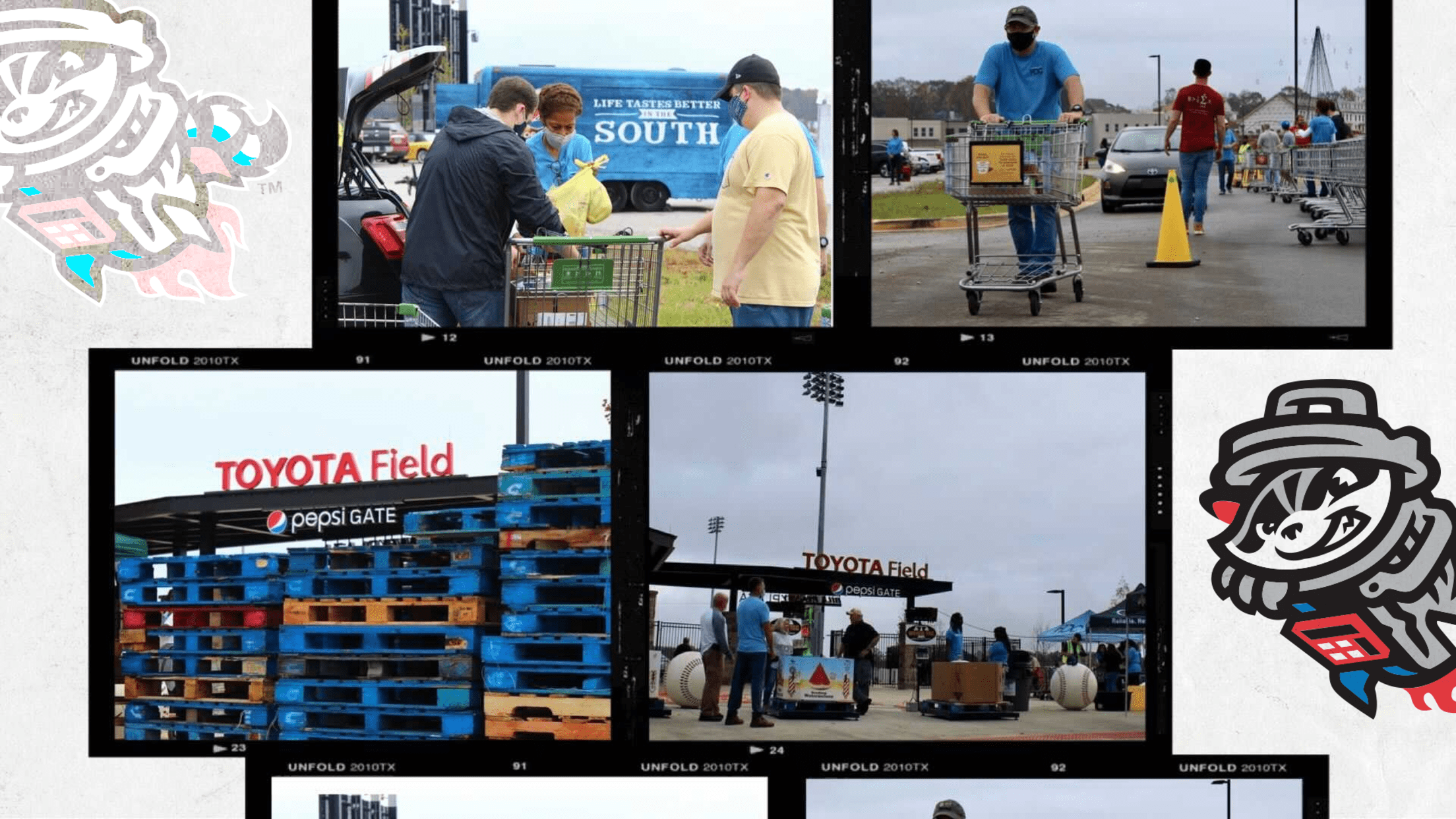 The Rocket City Trash Pandas recently staged one of the most successful and impactful events in the short history of the franchise. They also fell short of a much-publicized stated goal. Two things can be true at the same time. The Rocket City Trash Pandas, located in the greater Huntsville,
Minor League Baseball promos of the decade: 2013
From the Shake to sharks to Scranton, a review of the year's finest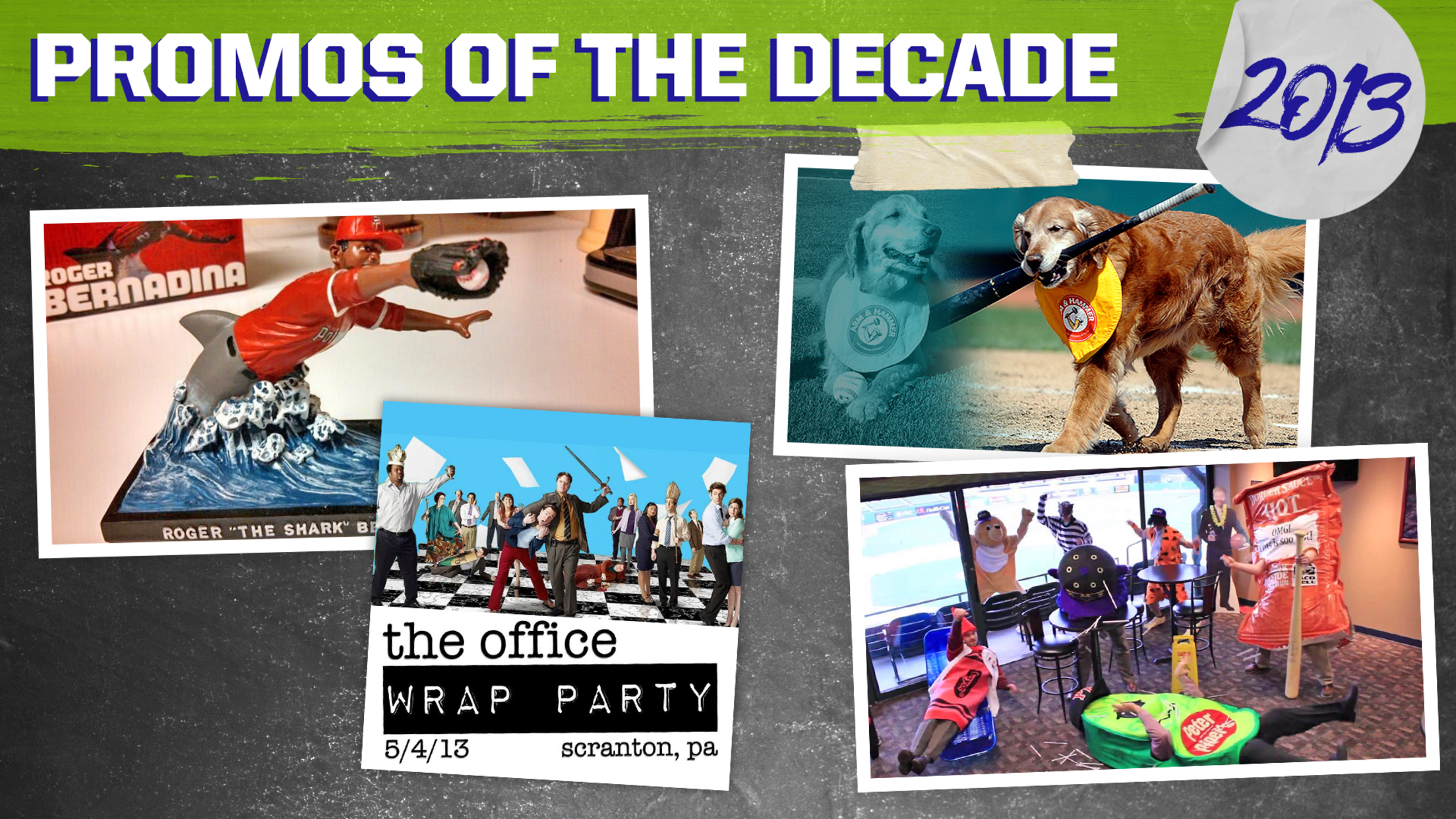 The lack of a 2020 Minor League Baseball season meant the lack of gameday promotions. While there may not be any to look back on this year, there are still plenty of promotions upon which we can reminisce. Today marks the fourth article in a year-by-year series chronicling of the
Bases and ballots: Tulsa Drillers host early voters
ONEOK Field utilized as an election site over a three-day period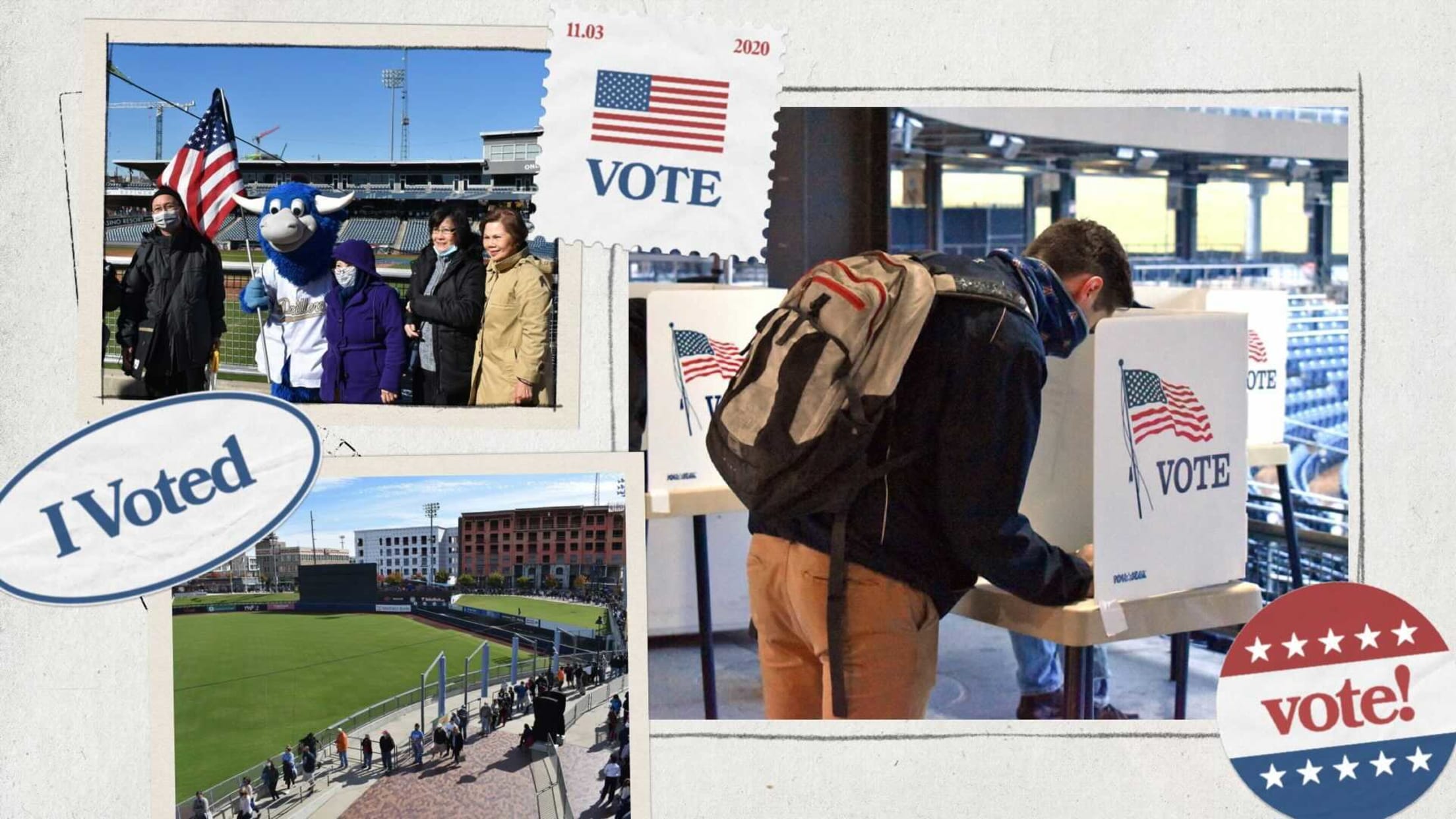 Thursday through Saturday, the Tulsa Drillers helped stage what was arguably the most important event to take place at a Minor League Baseball stadium in 2020. Over 13,000 people attended the socially distanced multi-day occasion at ONEOK Field, and yet not a single one sat in the seating bowl. They
Minor League Baseball promos of the decade: 2012
Hitting from the dock to the bay headlined noteworthy endeavors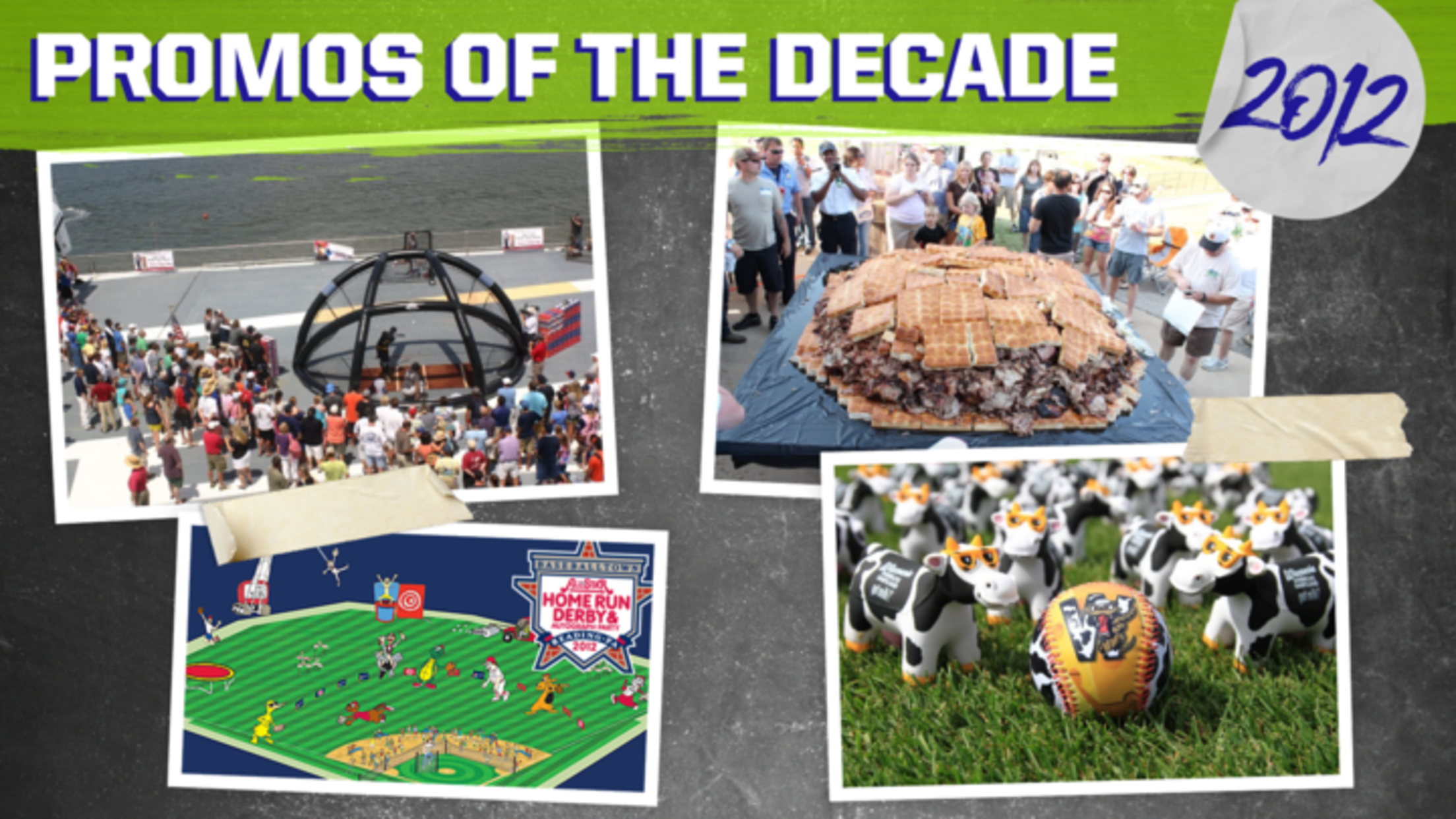 The lack of a 2020 Minor League Baseball season meant the lack of gameday promotions. While there may not be any to look back on this year, there are still plenty of promotions upon which we can reminisce. Today marks the second article in a series, a year-by-year chronicling of