State of the System: Detroit Tigers
Torkelson leads next wave while Mize brings rebuild to Majors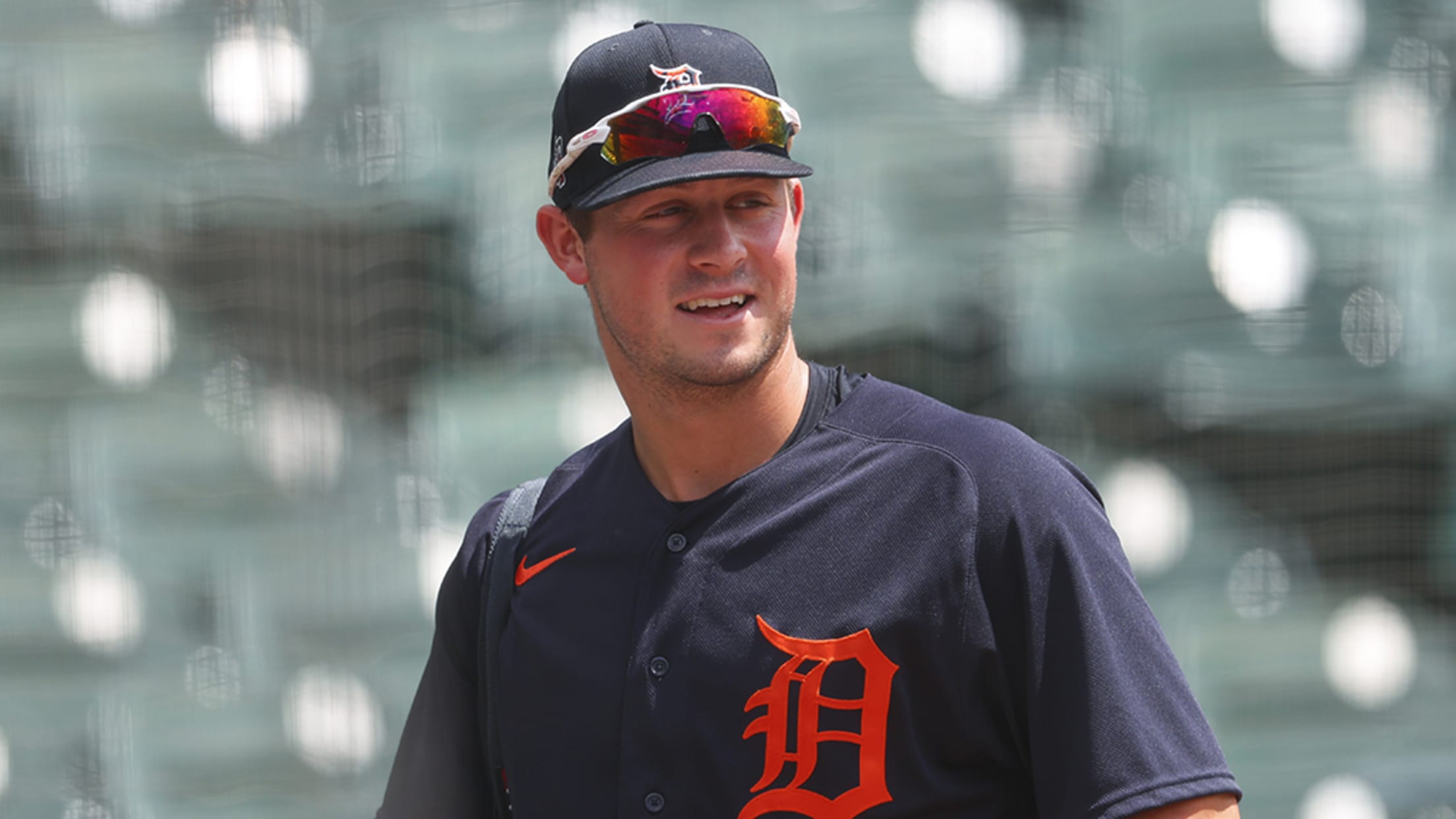 Starting in October and running through the end of the year, MiLB.com's new State of the System series evaluates the strengths and weaknesses of each Major League organization, highlights prospects who've made the biggest strides in 2020 and offers a peek at 2021. The Tigers missed the playoffs for the
Anderson stingy again as Braves win
No. 34 overall prospect fans eight over 5 2/3 scoreless frames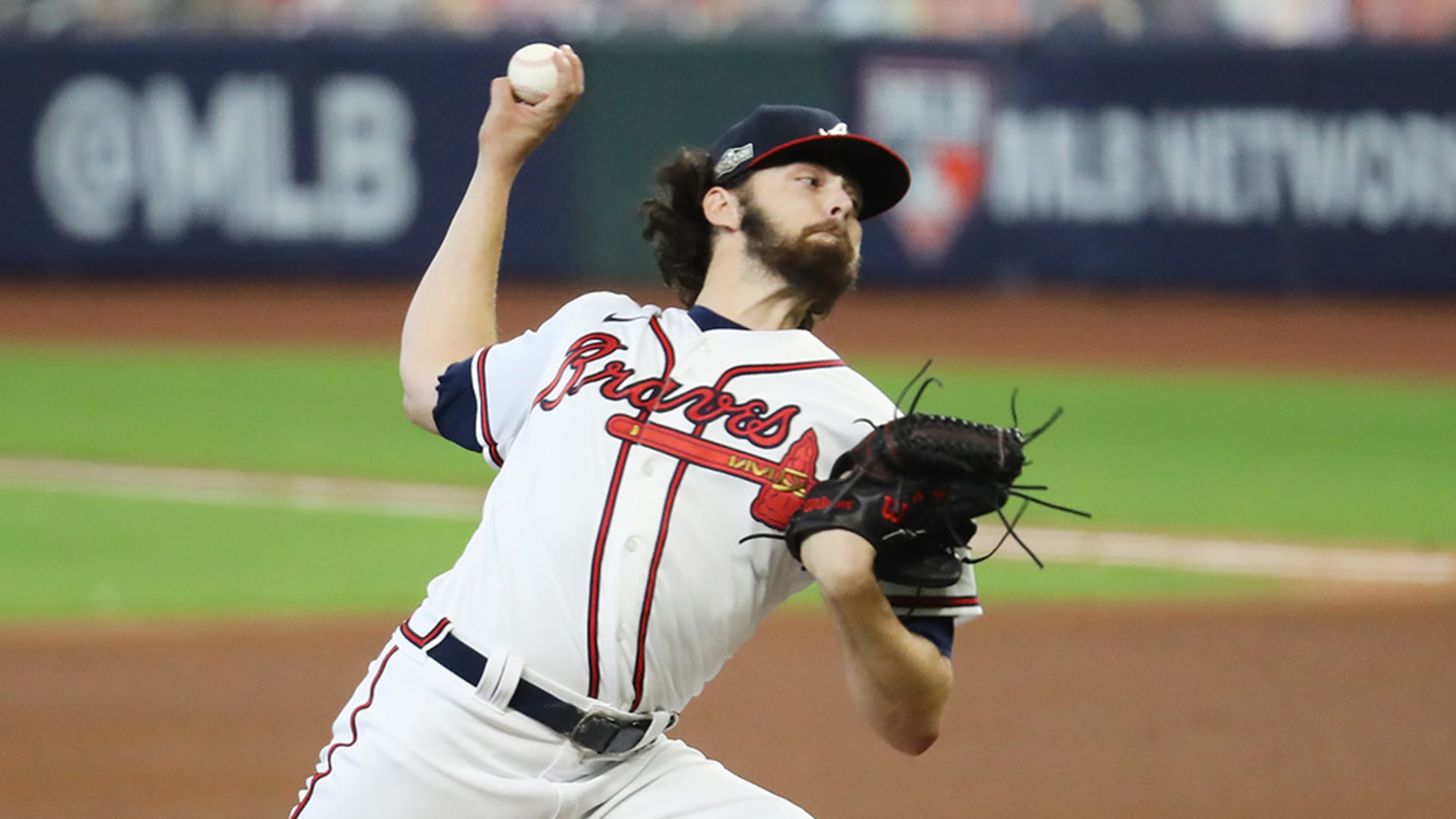 Ian Anderson put on a show in his Major League postseason debut last week. On Wednesday, he gave Braves fans an encore. MLB Pipeline's No. 34 overall prospect worked around three hits and a walk over 5 2/3 innings, striking out eight, as the Braves beat the Marlins, 2-0, in
Actor Patterson first starred in Minor Leagues
'Gilmore Girls' actor pitched in Braves, Yankees farm systems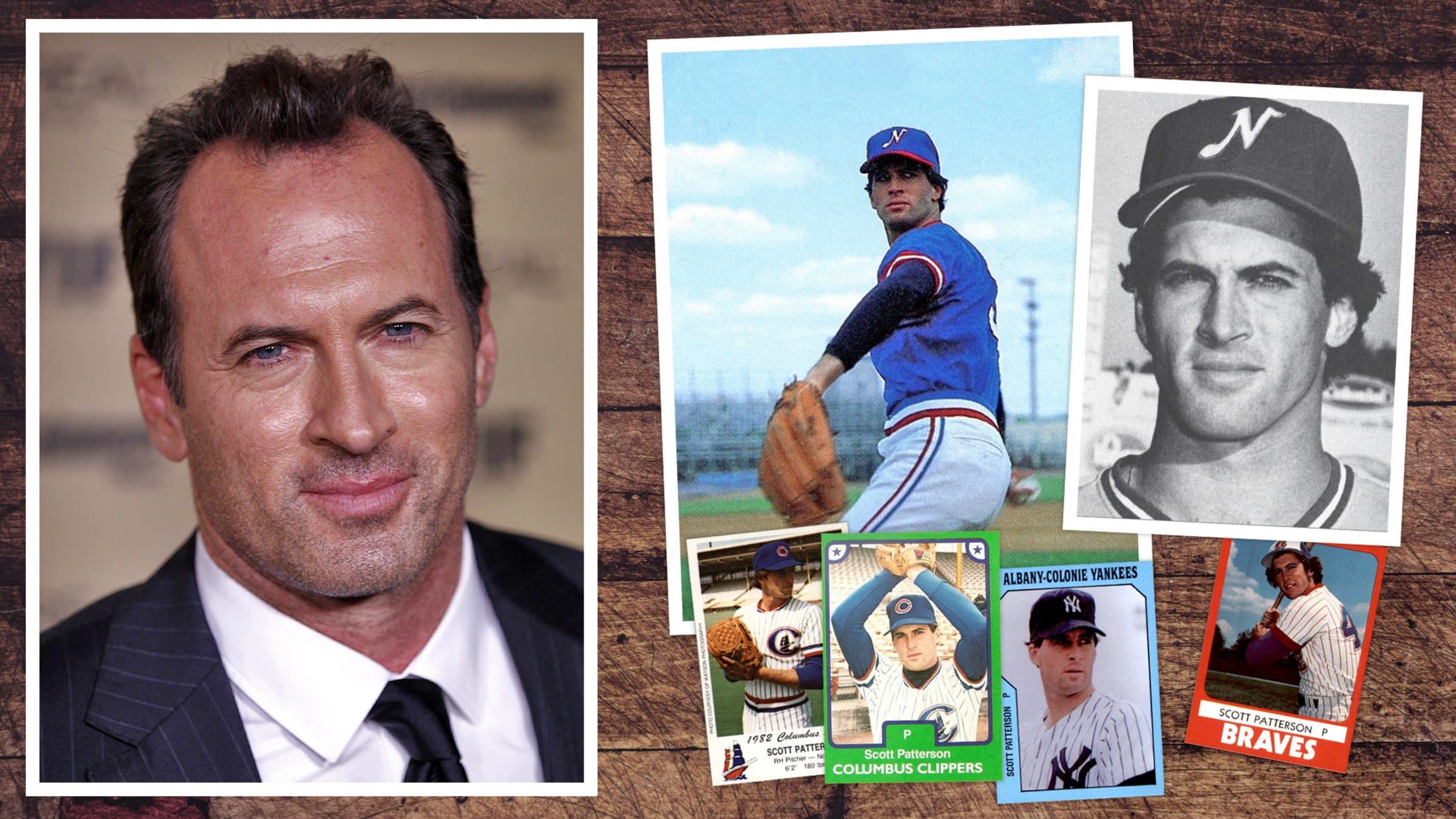 Just before the 1981 season, a prospect made a deal with a legend. Scott Patterson was entering his second professional season in the Braves system and it was time to negotiate his contract with the club's senior vice president: Hank Aaron. The 22-year-old didn't have an agent or advisor in
White Sox rookie hurler Crochet exits early
2020 first-round pick suffers left forearm tightness in second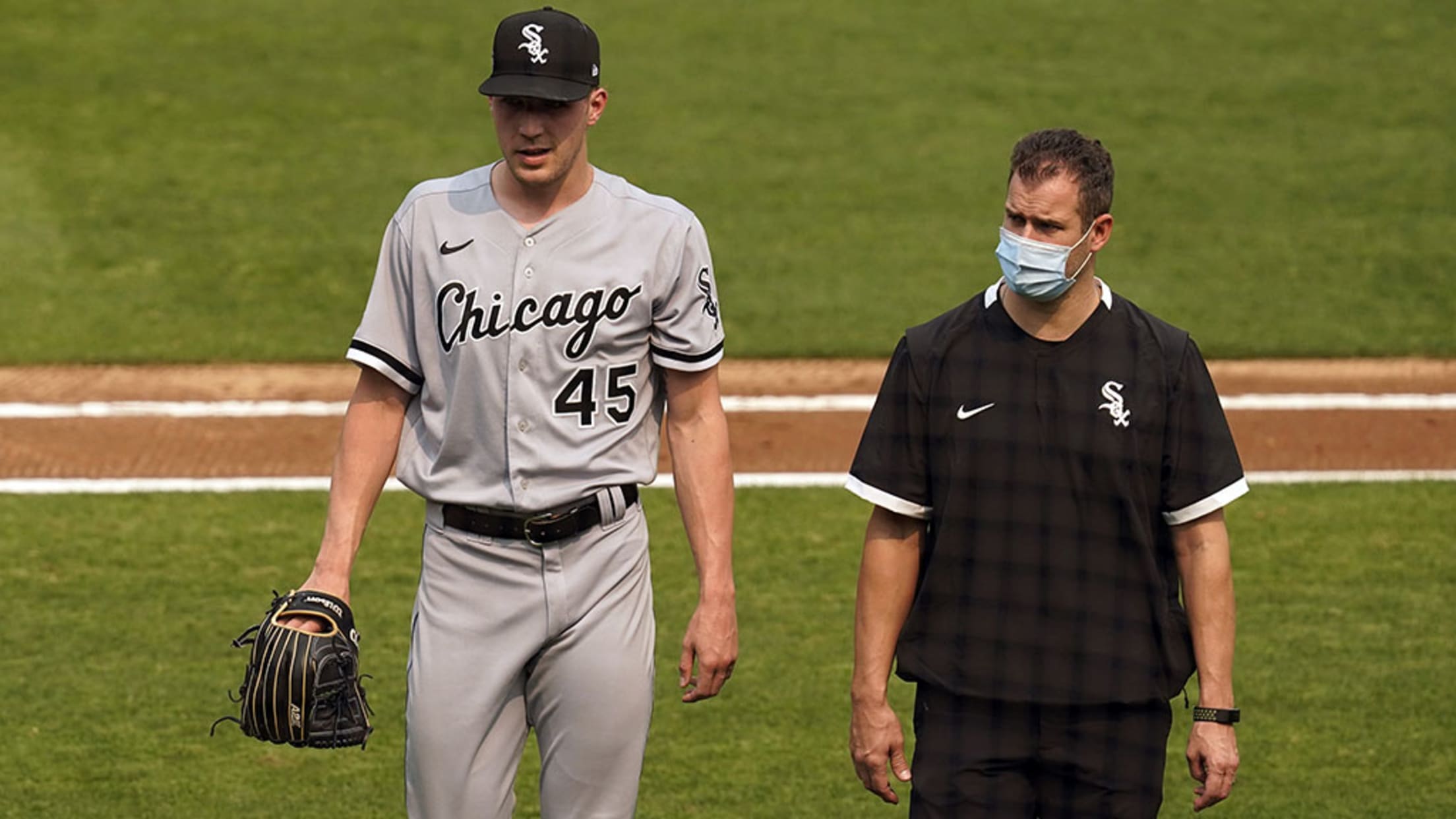 Following the 2020 Draft, White Sox left-hander Garrett Crochet quickly burst onto the scene with an even speedier fastball. But his rookie season has hit a speed bump. Baseball's No. 89 overall prospect exited early in the second inning of the decisive Wild Card Series 6-4 loss to the A's
Fun facts about Triple-A championships
From the Little World Series to the national title game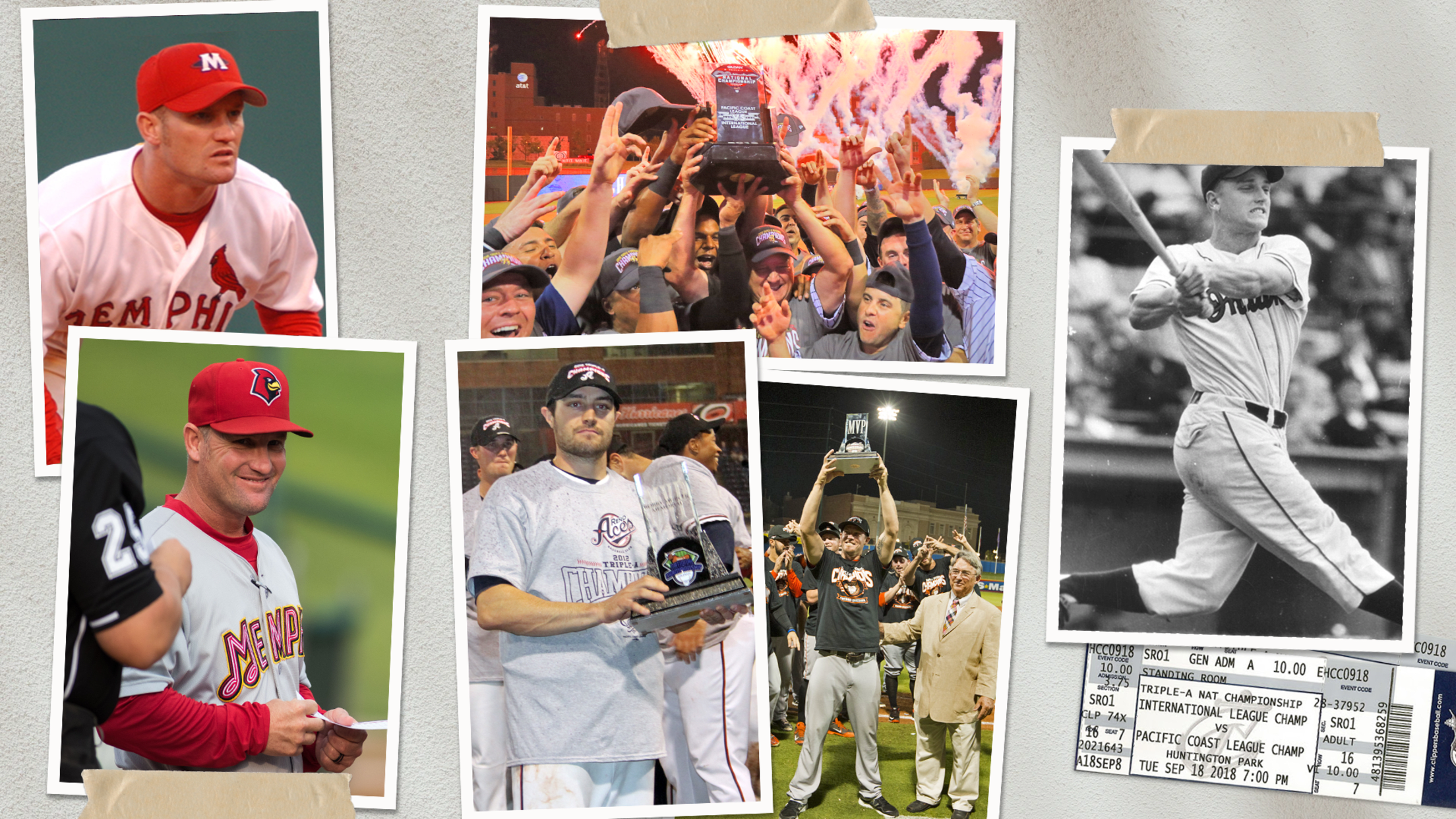 A championship by any other name would still be as sweet to win. And at the Triple-A level, there have been a lot of names. From the first Little World Series in 1904 to the Triple-A National Championship Game fans know today, hundreds of prospects and farmhands have played for
Prospects in the Orioles' player pool
Rutschman, top talent bring fresh vibe to Summer Camp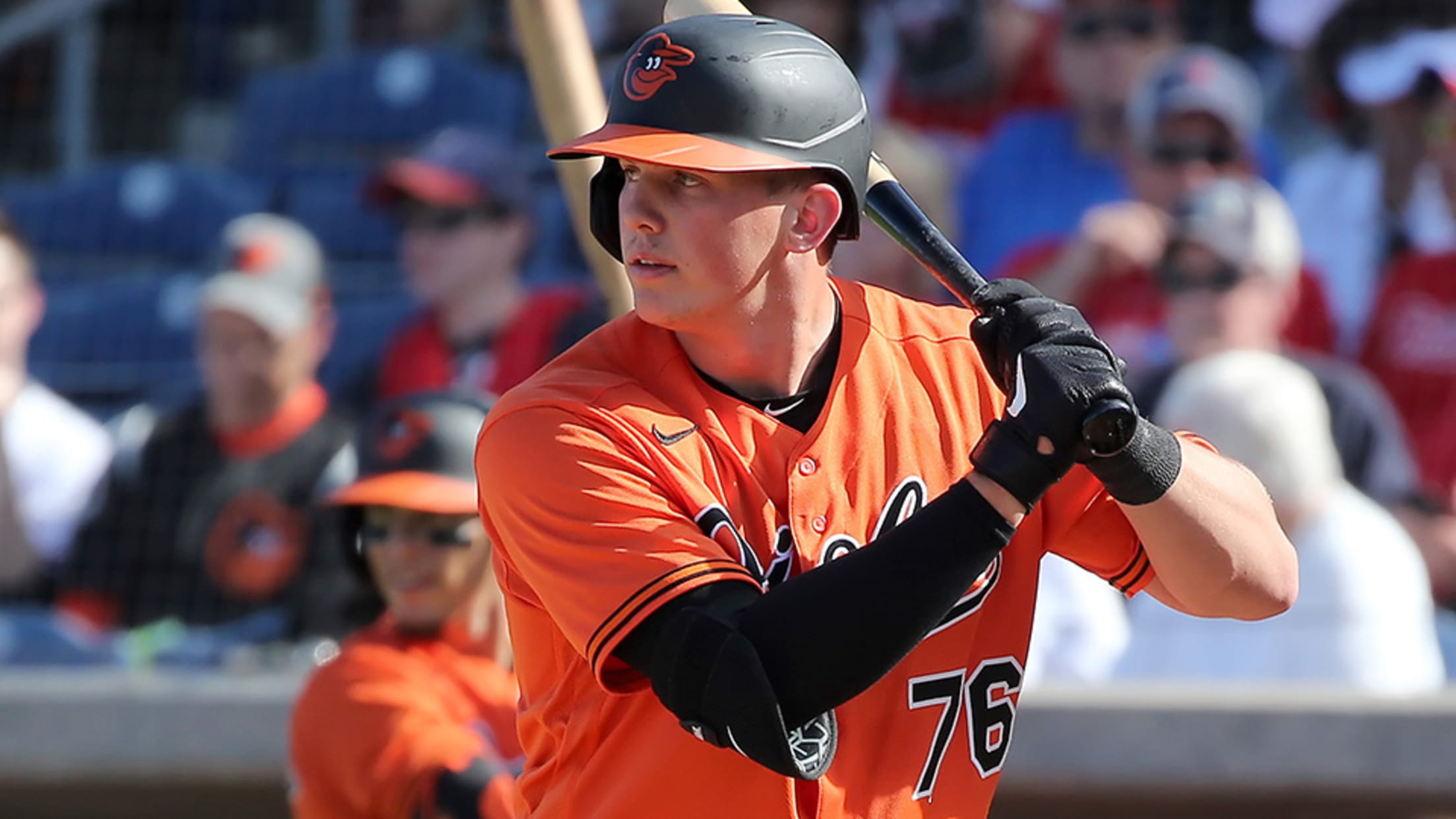 As part of the new rules for the 2020 Major League season, each of the 30 organizations will maintain a 60-man player pool for the duration of the campaign. Some members of the player pool will feature on the active Major League roster while others will work out at an
Prospects in the Rays' 2020 player pool
In loaded system, Franco among prospects knocking on the door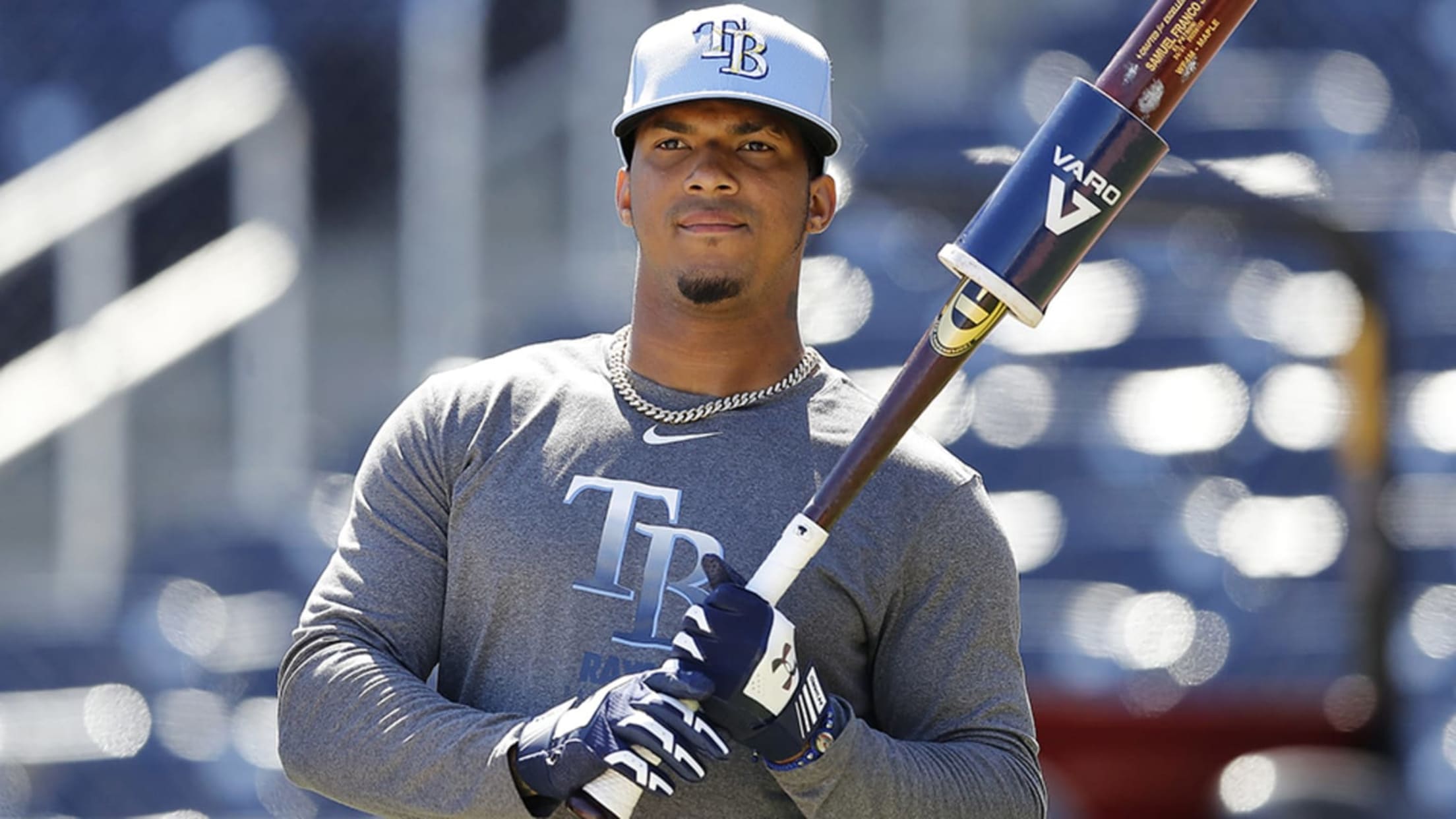 As part of the new rules for the 2020 Major League season, each of the 30 organizations will maintain a 60-man player pool for the duration of the campaign. Some members of the player pool will feature on the active Major League roster while others will work out at an
2020 Draft recap: Baltimore Orioles
More college talent will be joining Rutschman and company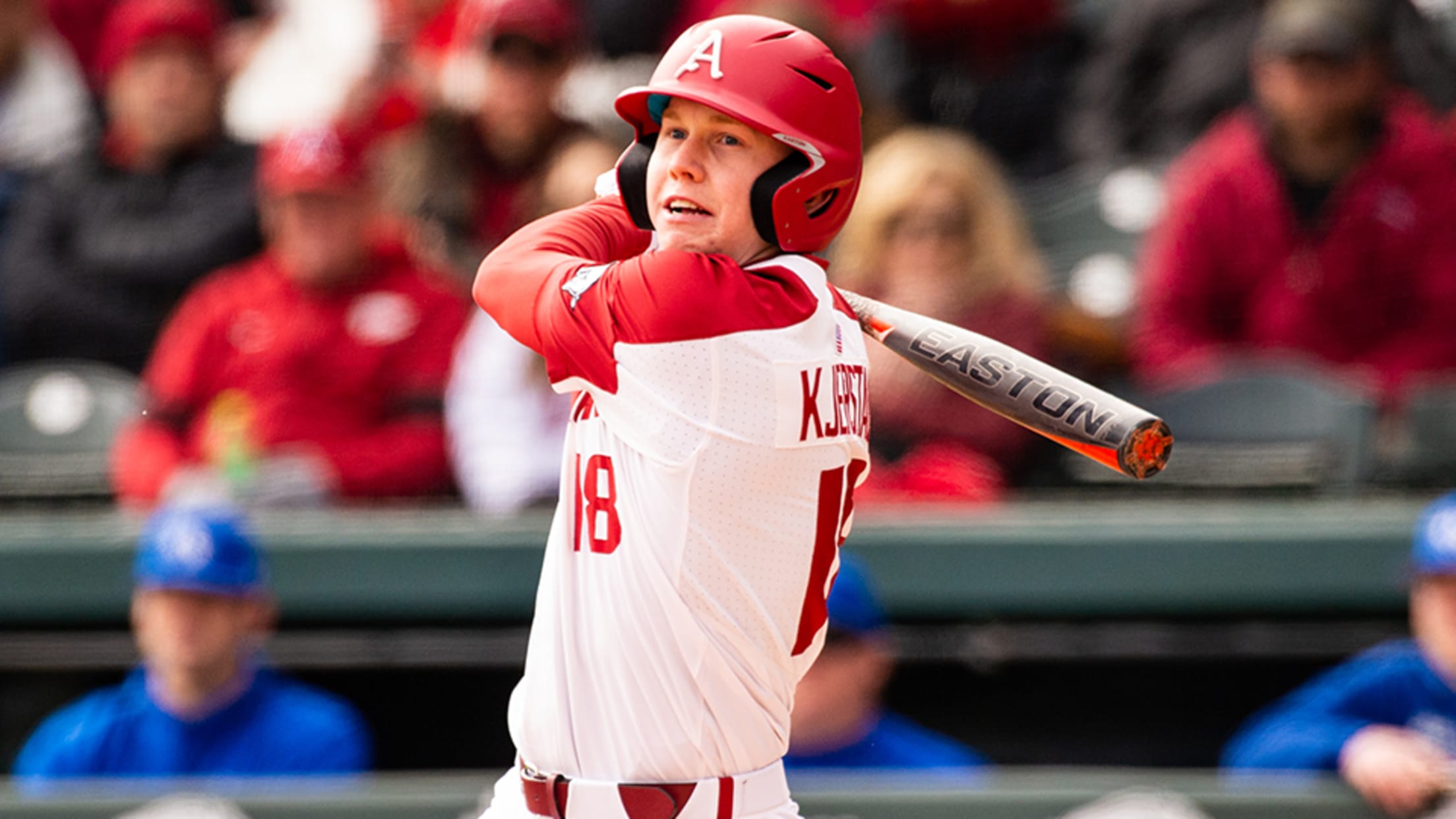 Part of the beauty of sports drafts is that if you're not performing so well on the field, there's hope in the future. And for the second year in a row, the Orioles found optimism in an early Draft pick. After selecting catcher Adley Rutschman No. 1 overall in 2019,
Which colleges are most popular on Draft day?
Vandy, Louisville top alma maters among current Minor Leaguers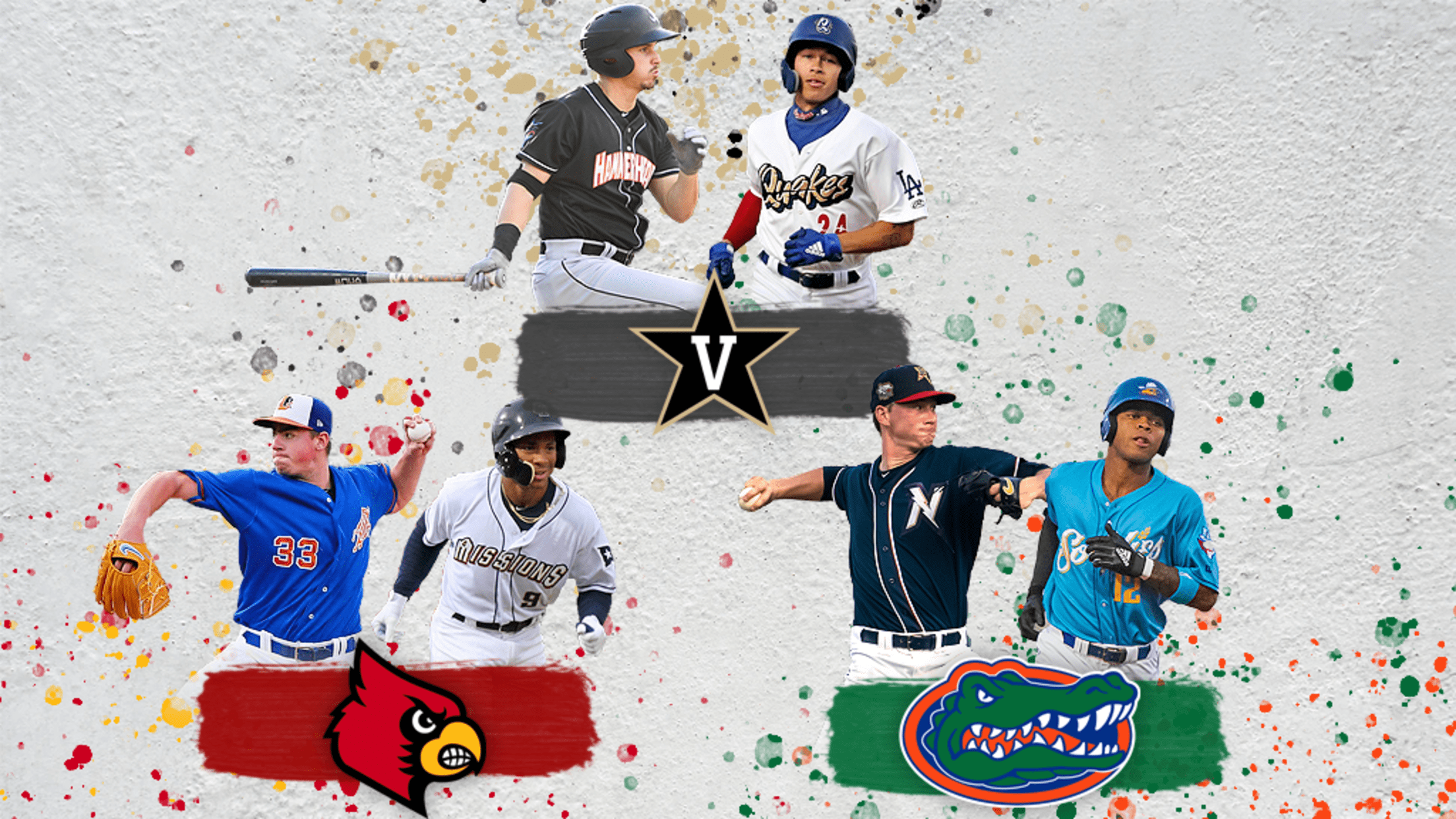 In the Minors, a lot of the focus is on where a player is going. Is he going up to the next level? To the Majors? On the injured list? To a new team in a trade? But for many, where they've been is also important. Currently there are 6,725
2020 Draft recap: Tampa Bay Rays
Best farm system gets even better with pitchers, shortstops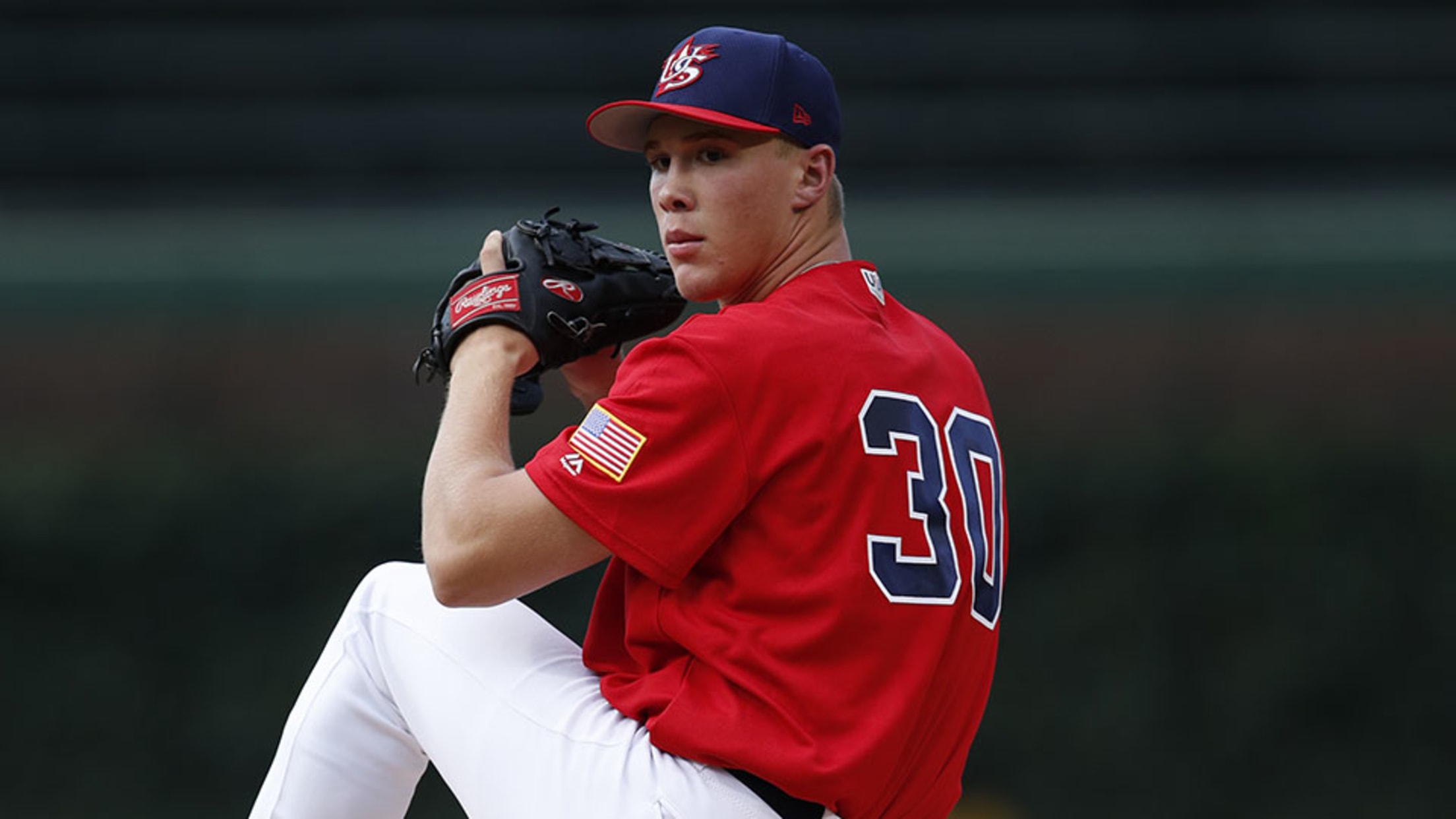 Following the five-round 2020 MLB First-Year Player Draft, MiLB.com takes an organization-by-organization look at each pick with help from team scouting executives. While Tom Brady might be the most notable athletic addition to the Tampa Bay area this year, the Rays' Draft class provides plenty to be excited about. Tampa
Mariachis hit high note as Greatest Gorra
After sweeping Copa de la Diversión, Albuquerque wins cap vote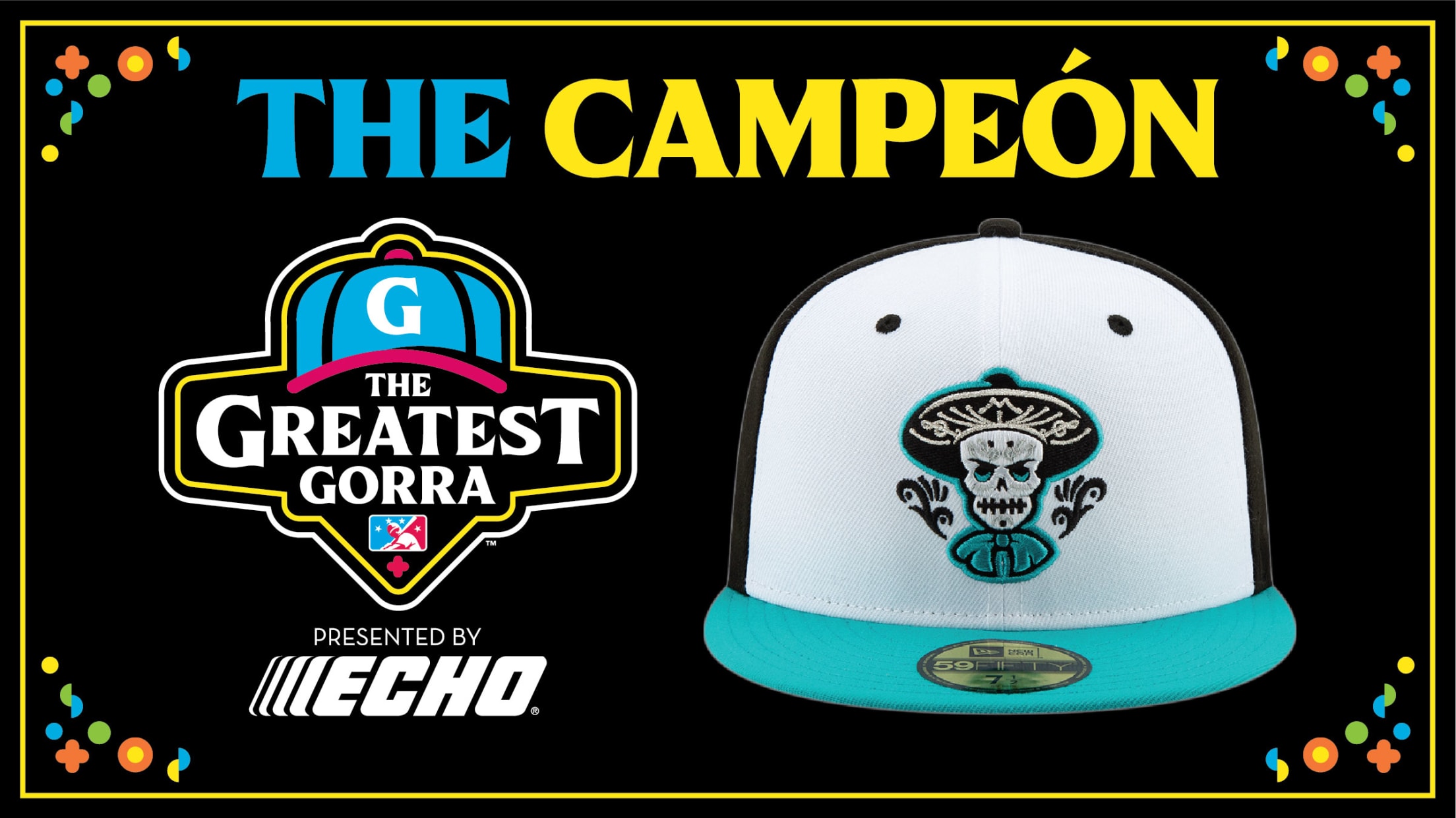 Strike up the band because the Minors has a new dinastía. After taking the first two iterations of Copa de la Diversión (or "Fun Cup"), Triple-A Albuquerque's Mariachis de Nuevo México have added to their accolades by winning the Greatest Gorra tournament as the fans' favorite cap. "We've kind of
Looking back at Weaver's stingy 2017 season
Cards righty's award-winning May jump-started MLB career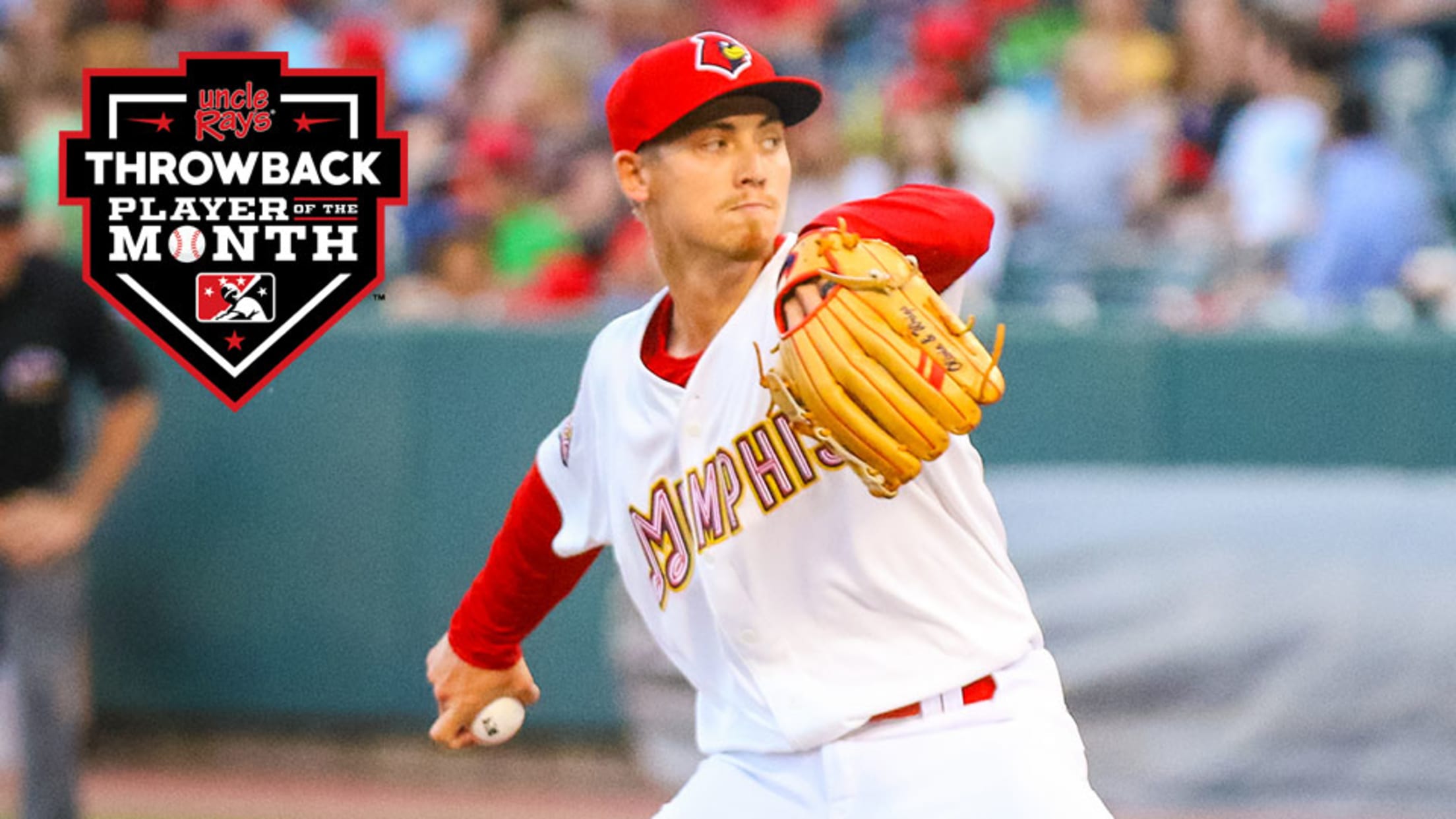 Luke Weaver has gone from rising Cardinals prospect to D-backs breakout hurler. But in the spring of 2017, he was just trying to get back from injury. After making his Major League debut the previous August, Weaver was limited to two innings in April due to a hand injury suffered
Copa de la Diversión caps compete for top bill
Fans to vote among colorful logos, culturally meaningful designs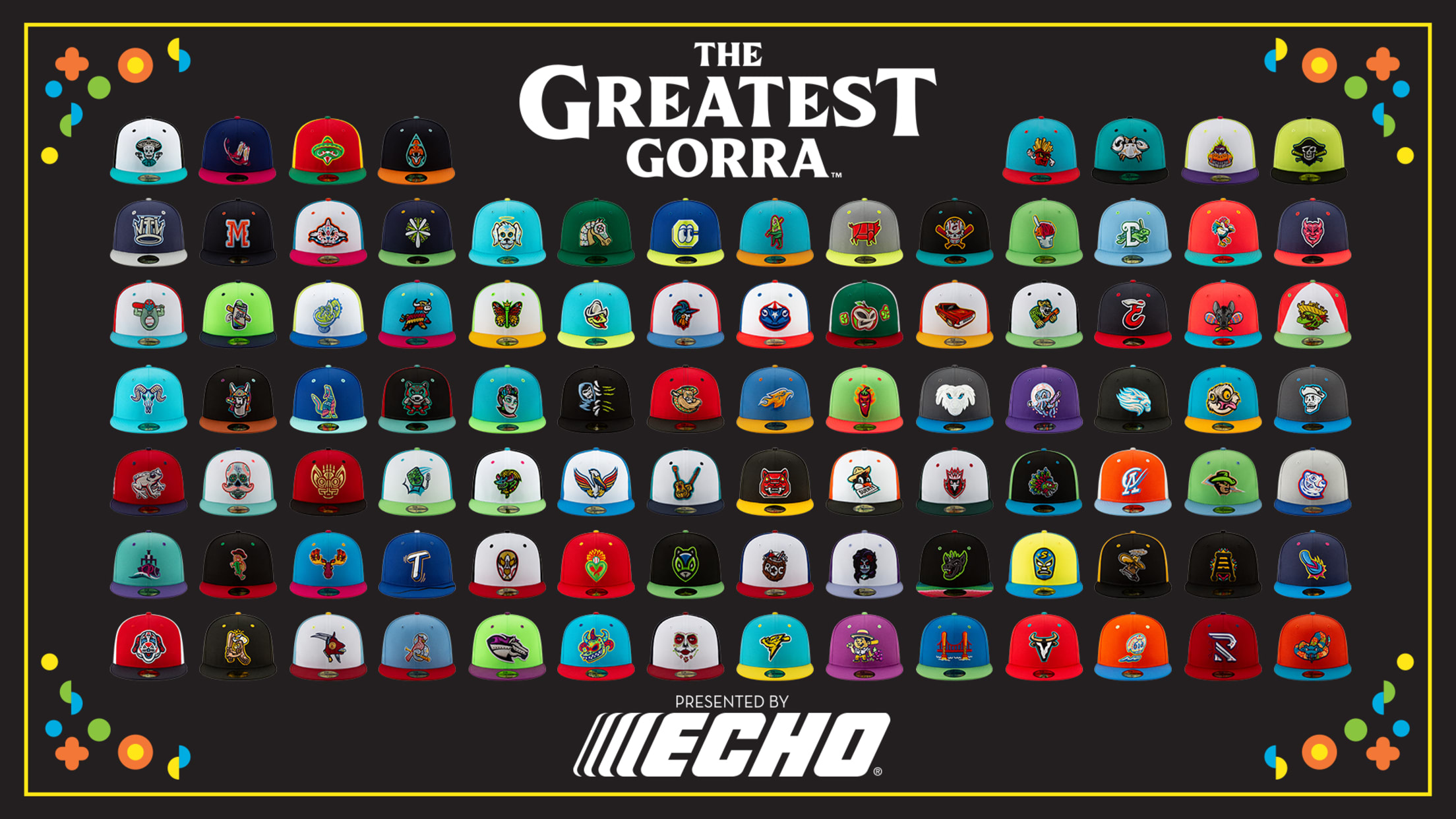 Migrant workers, urban legends, churros. In its third iteration, Copa de la Diversión or "Fun Cup" continues to celebrate the culture and values of Hispanic/LatinX communities. Ninety-two Minor League teams created culturally relevant on-field identities, and now it's your turn to pick the best! Register and vote here! The contest
Best MiLB.TV streams of 2019: Dynamic debuts
Soroka, Mize, Crawford dominate on hill; Robert homers twice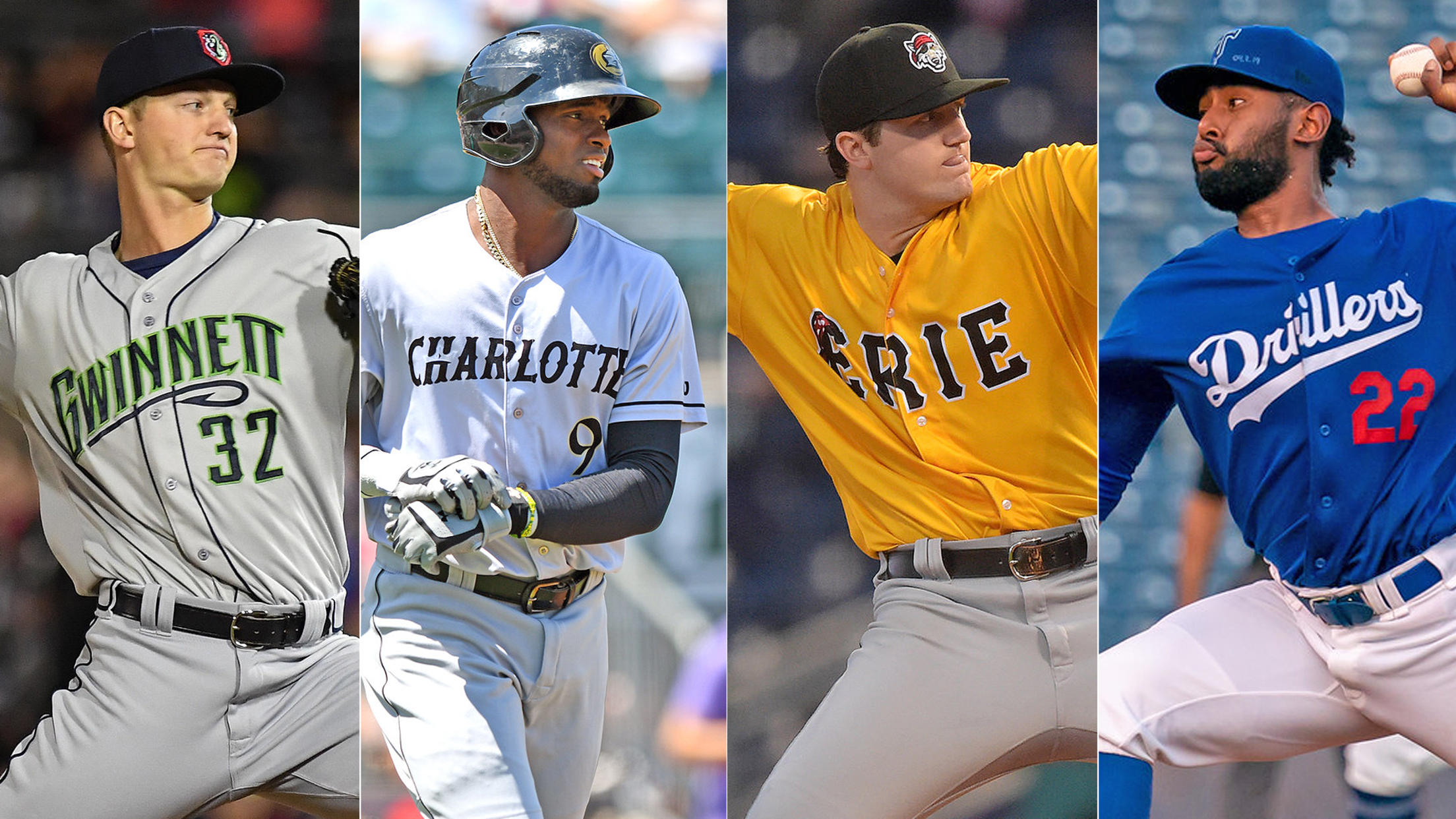 A player debut -- be it season, level, club or organization -- comes with a variety of emotions. Faced with unfamiliar surroundings, prospects often admit to being nervous or anxious while being geared up to prove themselves in front of new coaches and teammates. Of course, sometimes they're just exhausted
Prospects stay sharp, competitive at home
Padres' Gore, Cubs' Alzolay find mounds; Rays' Fleming shares hot takes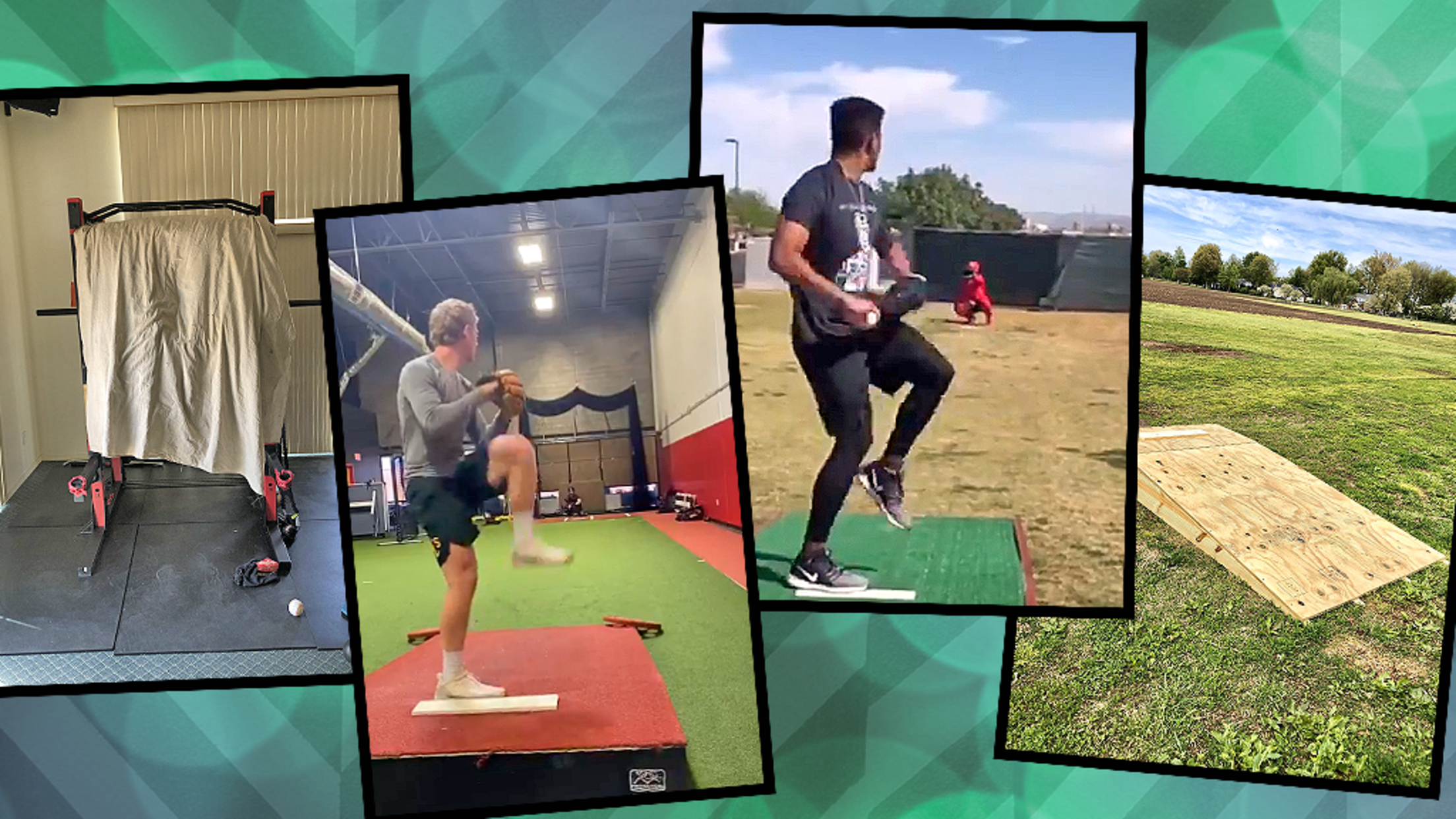 A typical April would include the Minor Leagues celebrating Opening Night, players getting adjusted to their new teams and maybe a few rainouts.This was not a typical April.While baseball has been put on hold during the COVID-19 pandemic, prospects are trying to find ways to stay sharp and keep a
Best streams of 2019: Back-and-forth games
RailRiders, Mets battle for playoff spot; Decker walks off, retires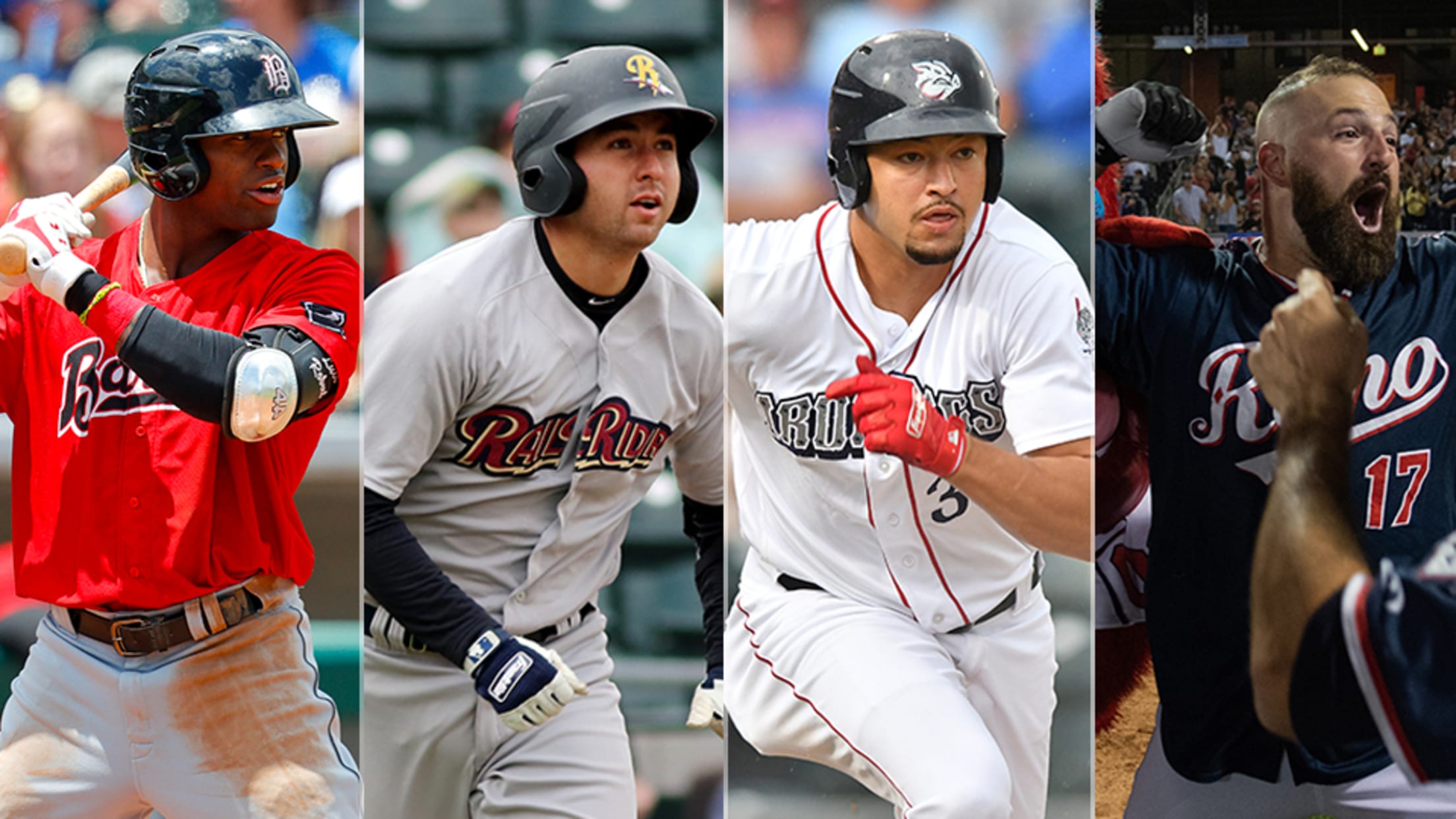 There's nothing like a good old-fashioned back-and-forth ballgame.Both squads score early and often, giving the scoreboard operator a real workout. Then, someone comes up with late heroics to get that final edge. All wins count the same on a scorecard, but some take an extra gear to secure.Below are four
With historic K's, Mitchell carved own legend
Teenage girl pitches for Lookouts, whiffs Yanks' Ruth, Gehrig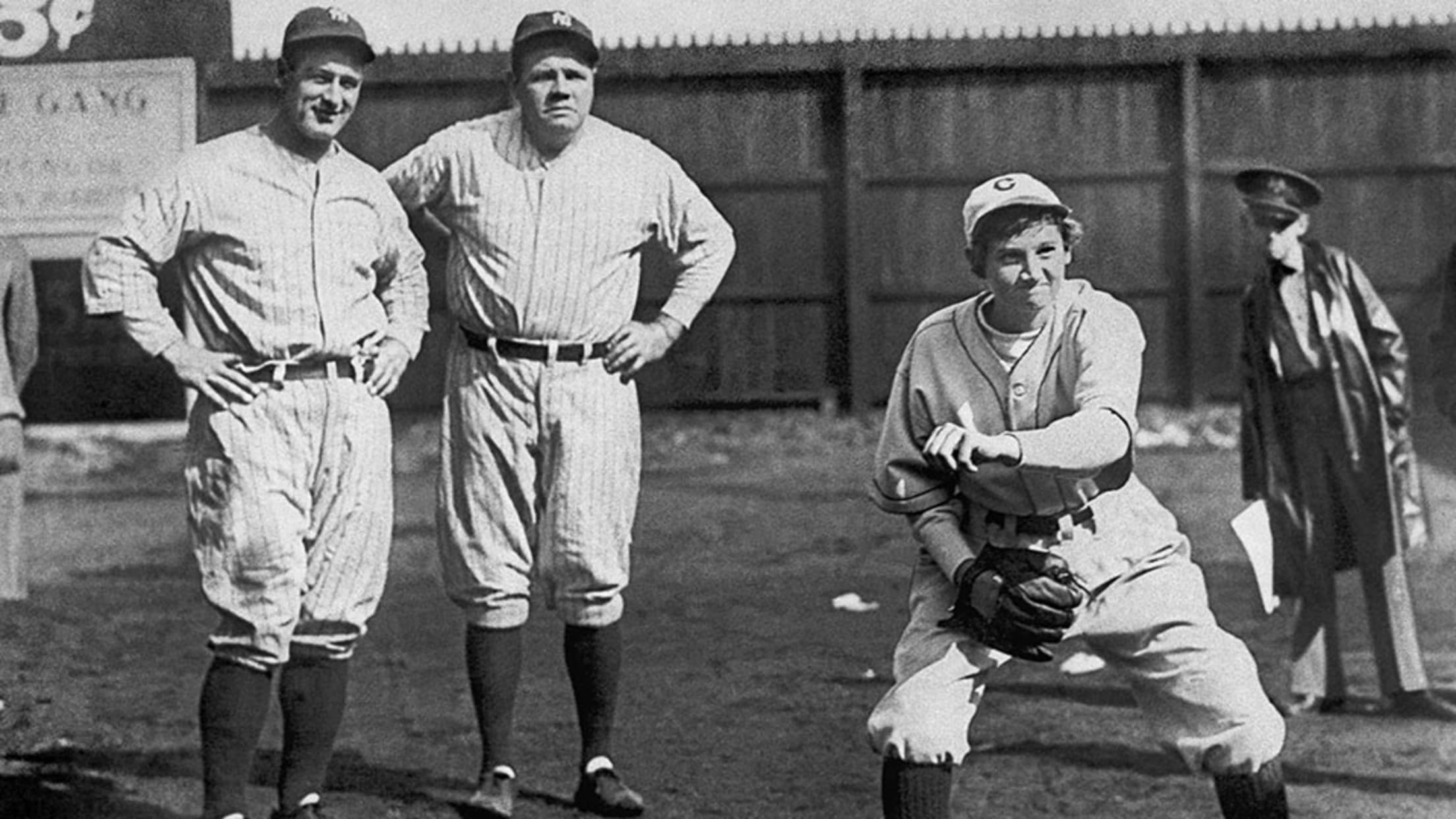 There are many legends surrounding Babe Ruth and his mighty bat, his larger-than-life persona that commanded every ballpark and every camera. But this tale is about the Great Bambino striking out and the pitcher who maybe fooled him.This is a story about a girl named Jackie.
Prospects keep busy while staying safe
Players practice social distancing with video games, golf and more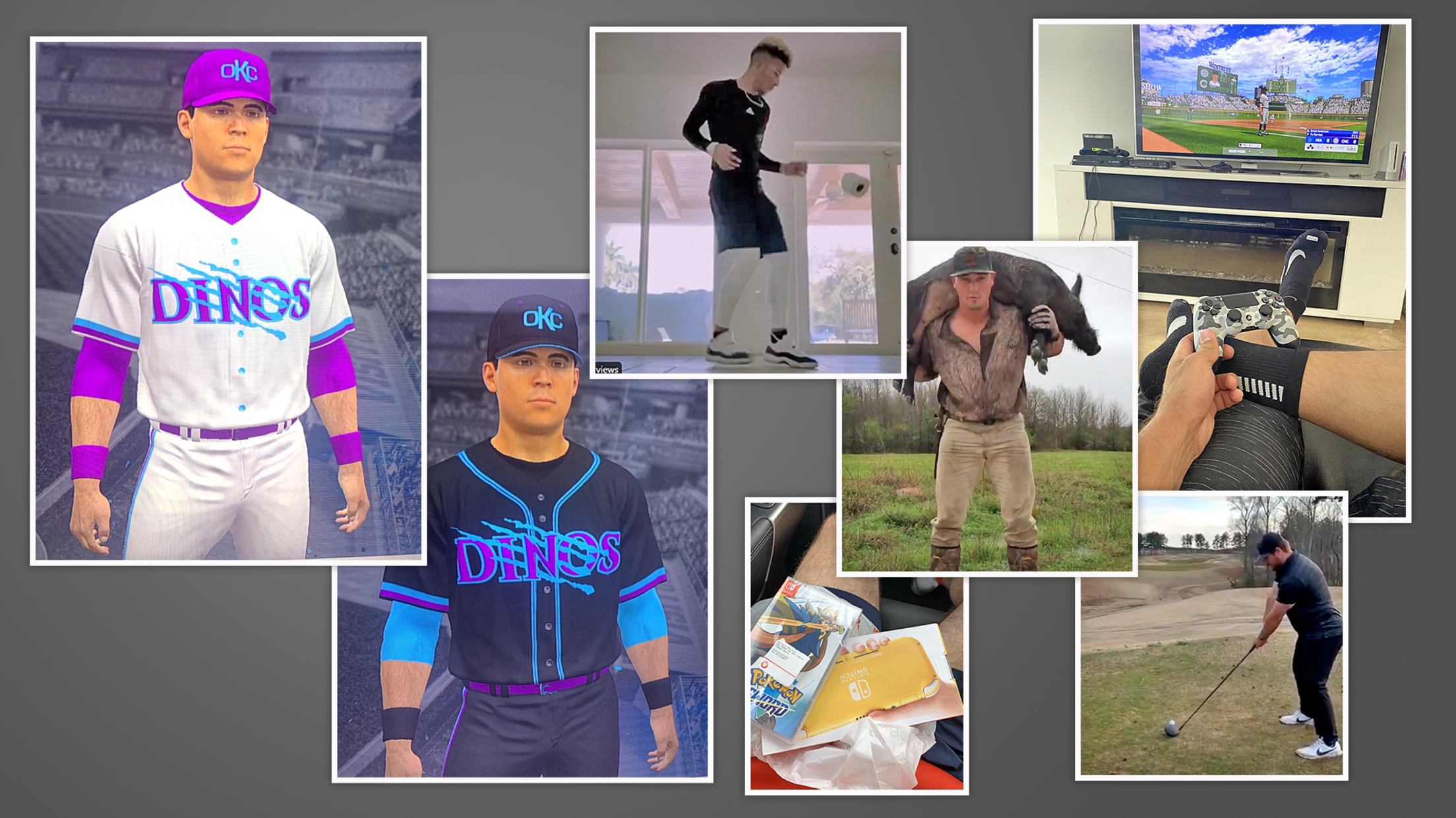 Putting the safety of players, fans and employees first, Major League Baseball (and subsequently Minor League Baseball) joined the rest of the sports world by halting play, in this case by suspending Spring Training and delaying Opening Day in an effort to fight the COVID-19 pandemic. While the decision is
Walker, Jeter learned from Minor struggles
Path to Hall of Fame paved with lessons for newest inductees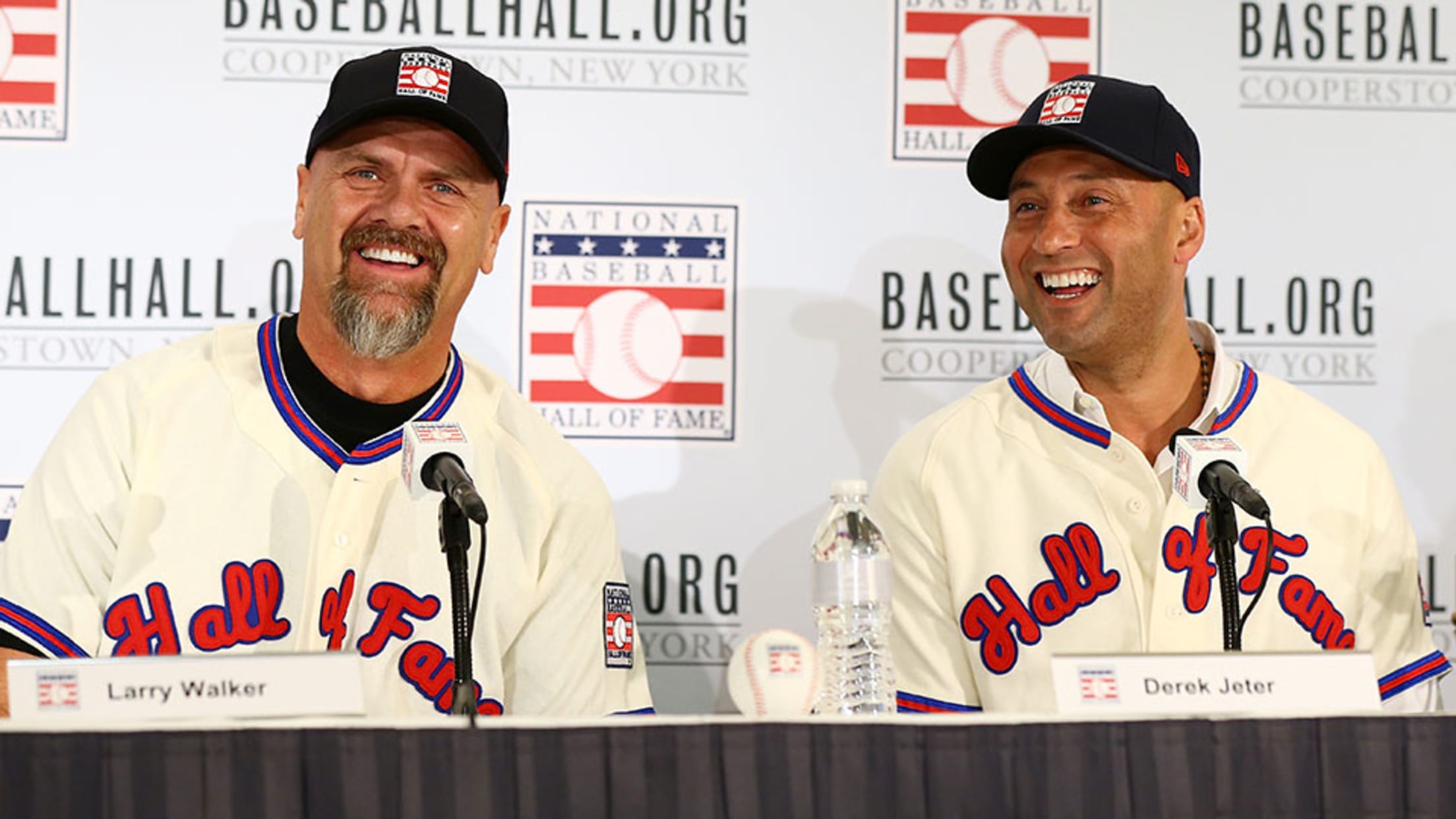 NEW YORK -- In 1995, Derek Jeter found himself heading back to Triple-A Columbus with then-failed starter Mariano Rivera.  "He had a bad game and they sent us both down the same day," Jeter said of his first Major League stint. "So I thank Mariano for the only time getting
Hats off to these 10 popular caps in 2019
Bright colors, crazy characters drive online Minor League sales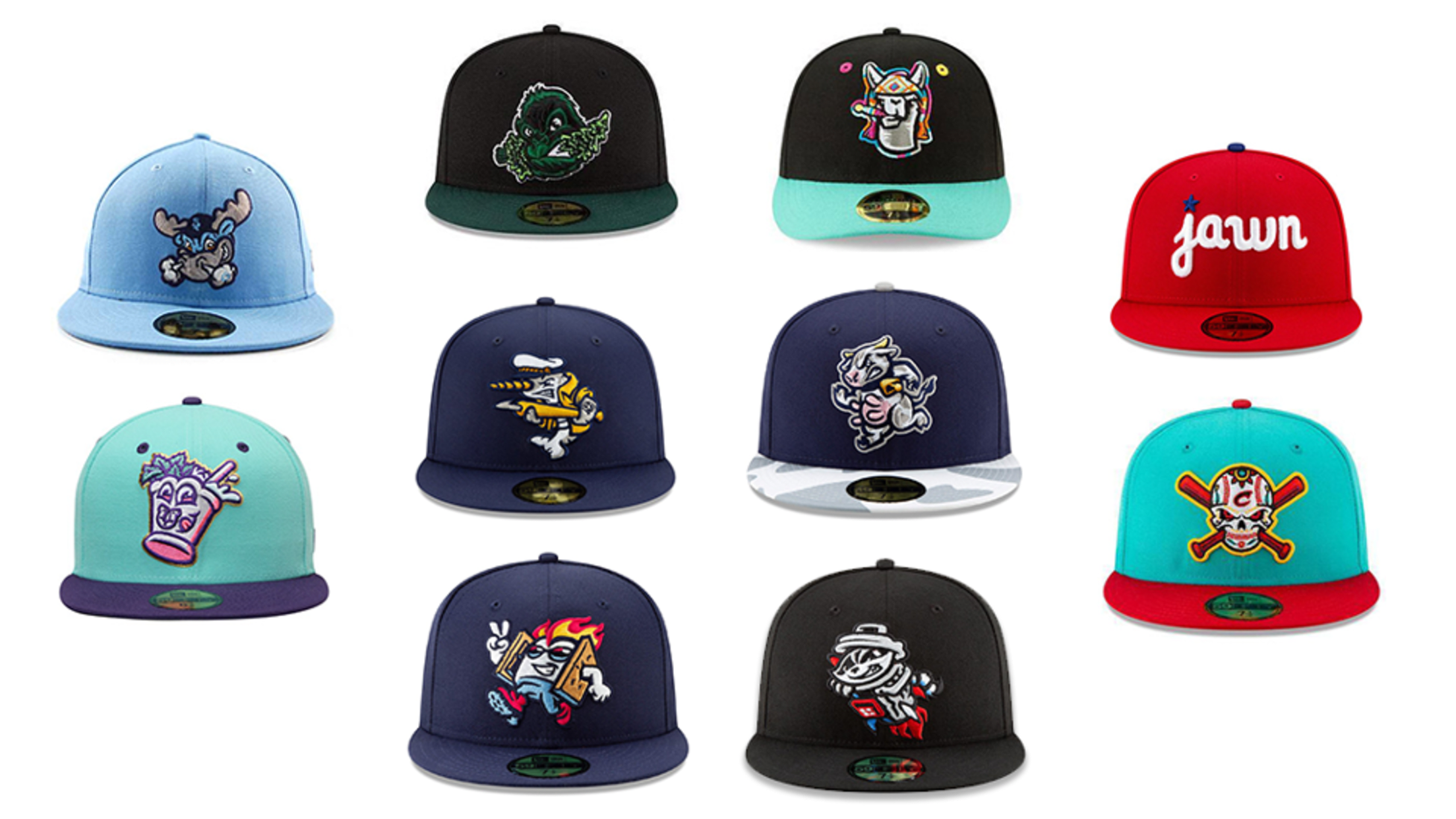 From a city's initials to a snarling animal with a bat, baseball caps are a quick way to make a statement and even tell a story. Of course, they can also just look really cool.Over the years, Minor League hats have evolved to feature updated logos, the return of the
Cardinals deal for Rays lefty Liberatore
2018 first-round pick has racked up 113 whiffs in 111 pro frames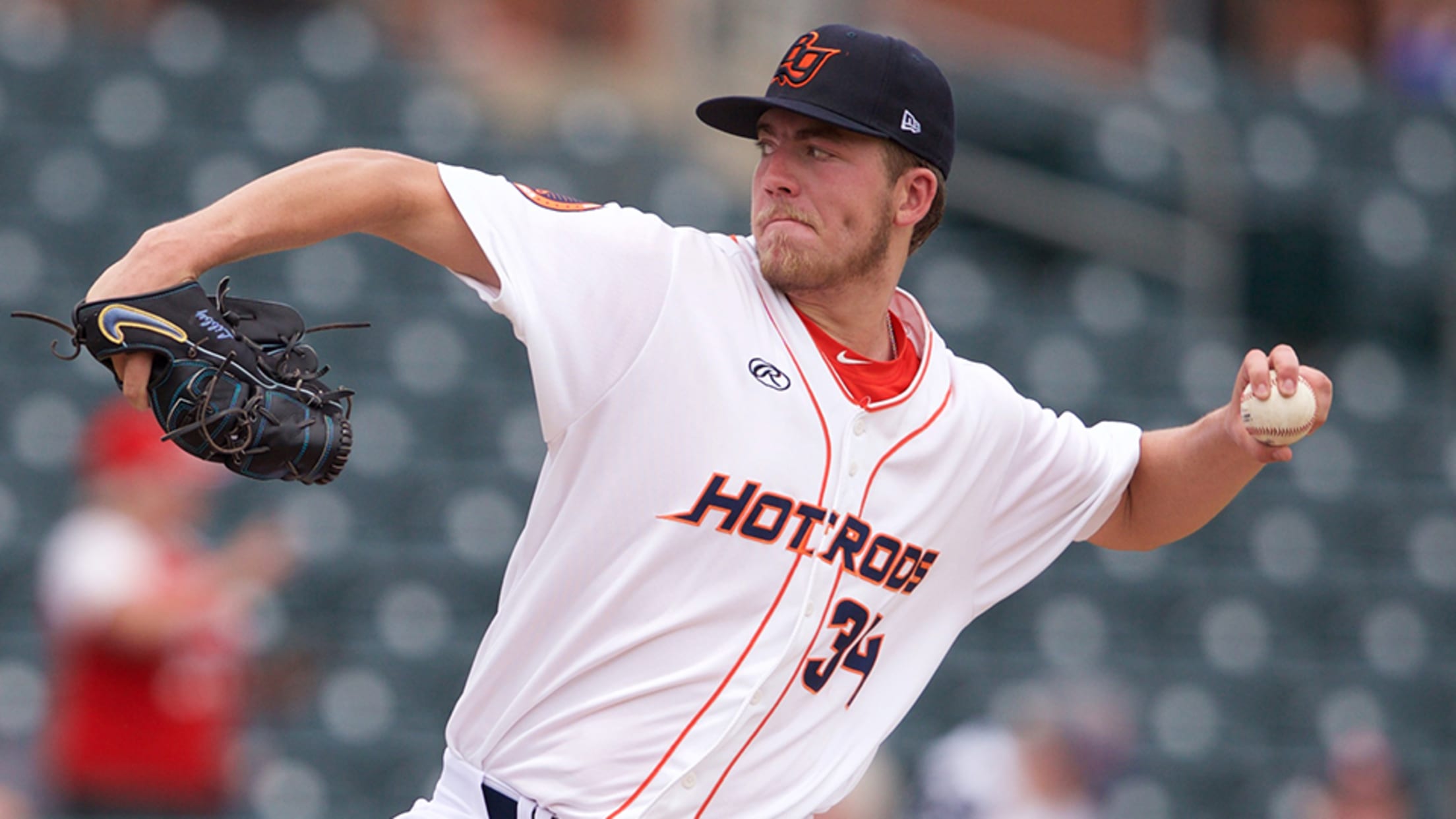 It may be the middle of winter, but the hot stove has reignited.In the first major trade of the calendar year, the Cardinals acquired 2018 first-rounder Matthew Liberatore from the Rays. Catching prospect Edgardo Rodriguez and a Competitive Balance Round B selection (66th overall) also will head to St. Louis,
Carlson leads fast-moving Cards prospects
Outfielder breaks out; Sosa, Arozarena, Fernandez hit Majors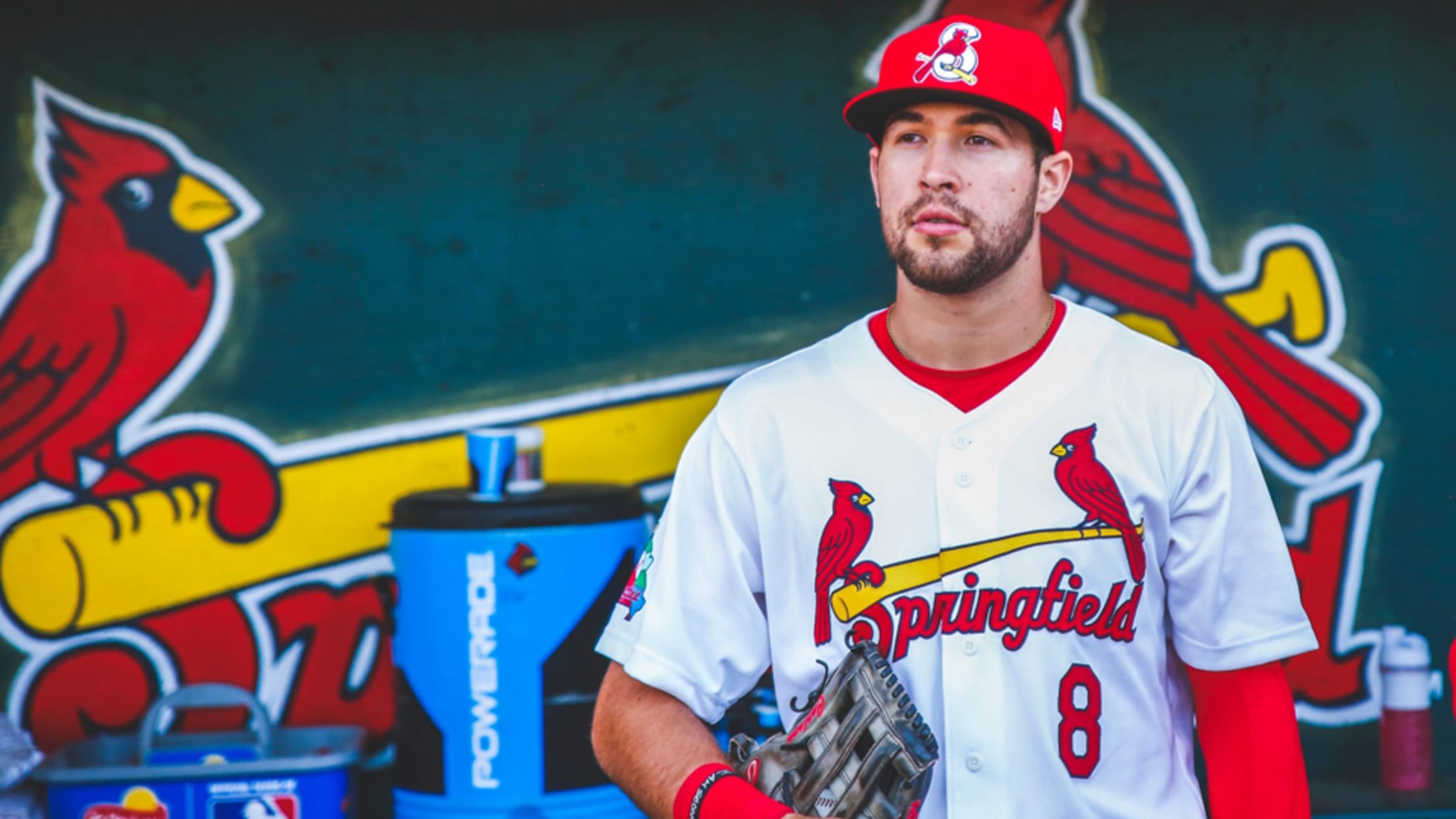 Each offseason, MiLB.com goes position by position across each system and honors the players -- regardless of age or prospect status -- who had the best seasons in their organization. Click here to locate your favorite club.It was a big year for the Cardinals, who reached the postseason for the first time
Rays get Edwards from Padres in Pham deal
No. 72 overall prospect accompanies Renfroe to Tampa Bay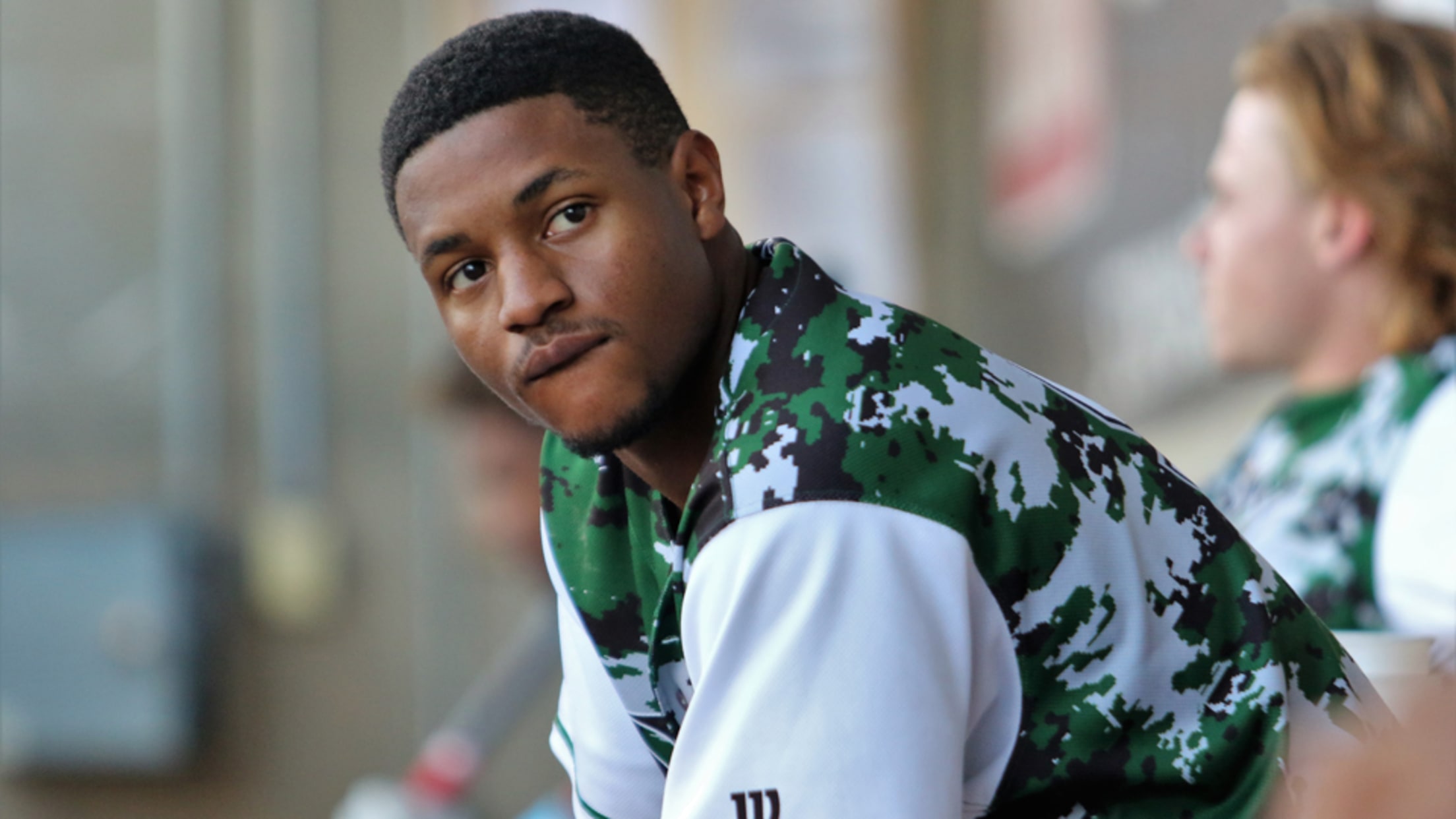 Two of the best farm systems in baseball are swapping assets.The Padres on Friday sent infield prospect Xavier Edwards, outfielder Hunter Renfroe and a player to be named to the Rays for outfielder Tommy Pham and two-way prospect Jake Cronenworth.
Top prospects take stage for Fall League title
Twins' Lewis leads Rafters against Nationals' Garcia, Saguaros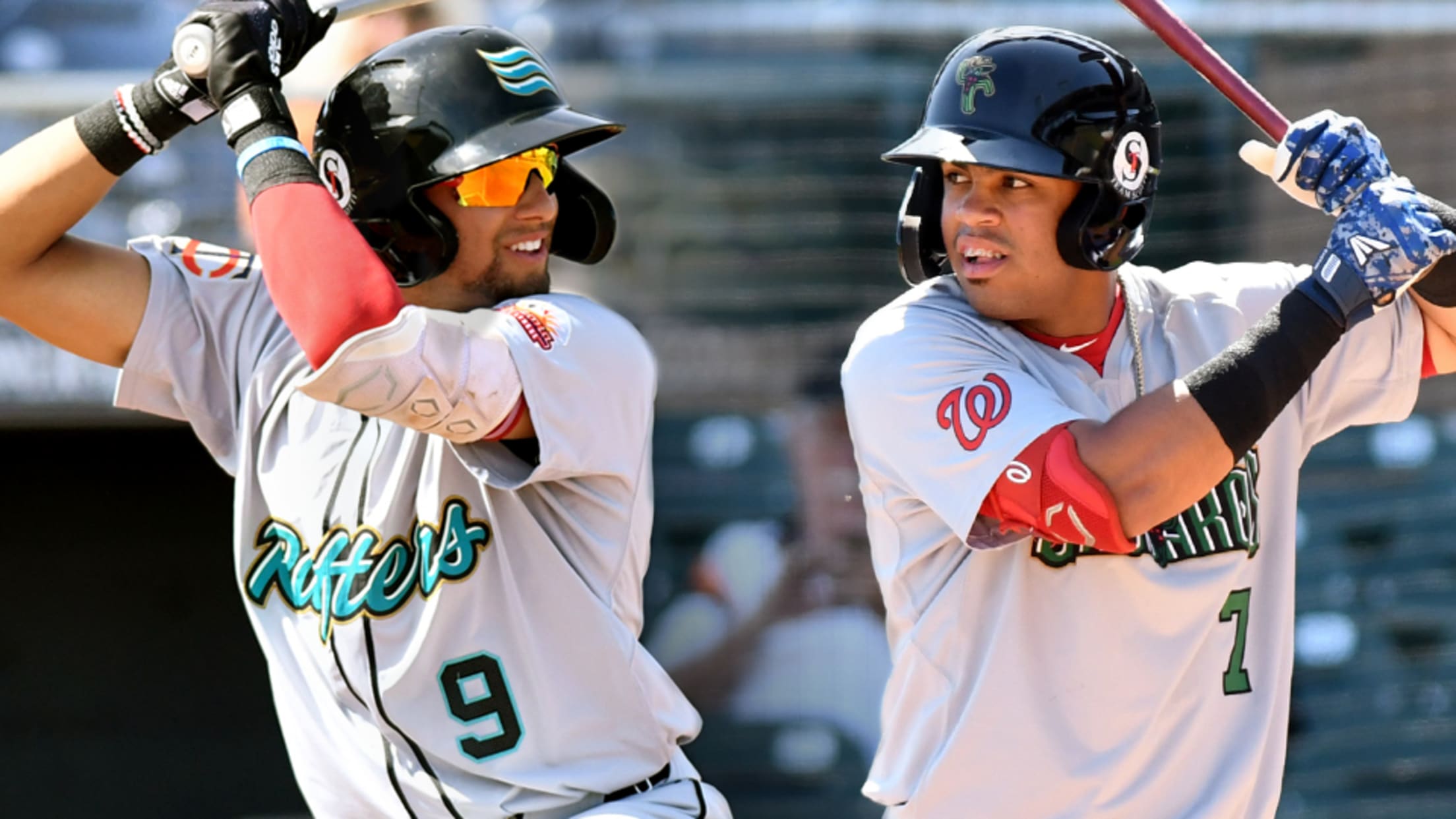 Autumn might be in full swing, but it's time to crown a fall champion.The Surprise Sagauros (17-11) and Salt River Rafters (16-11) will square off in the Arizona Fall League Championship Game at 2 p.m. ET on Saturday at Salt River Fields at Talking Stick. The contest, which will be
Peterson hits stride en route to Big Apple
Mets lefty learns from season, finds right sequence in desert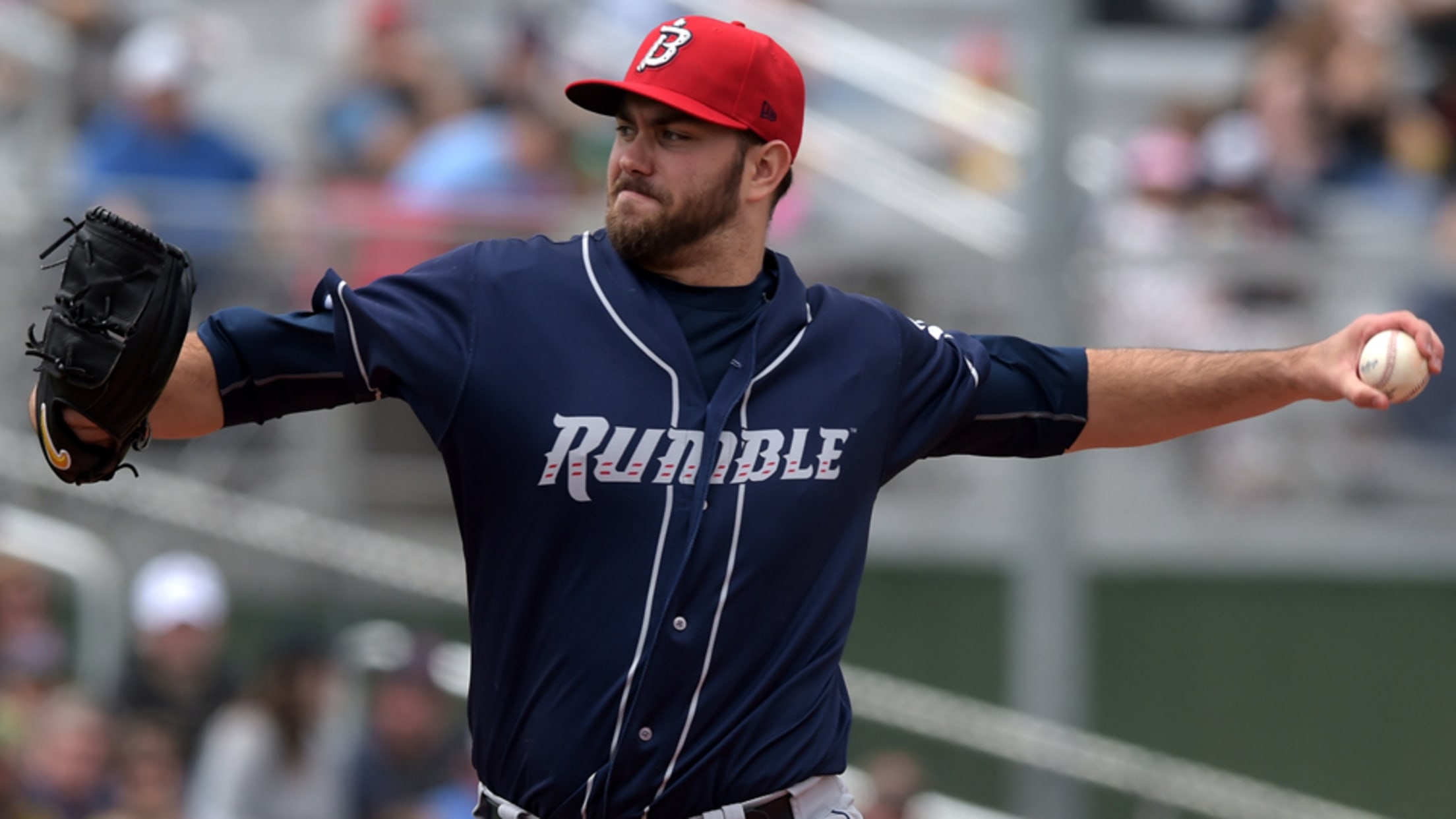 David Peterson entered the 2019 season with two goals: He wanted to start the year at Double-A and he wanted to end it at Triple-A.As the campaign progressed, the latter aspiration shifted and he set his sights on The Show and the Mets' Wild Card chase."I want to get to