Prospects in the Blue Jays' 2020 player pool
Pearson, Woods Richardson ready to soar north of the border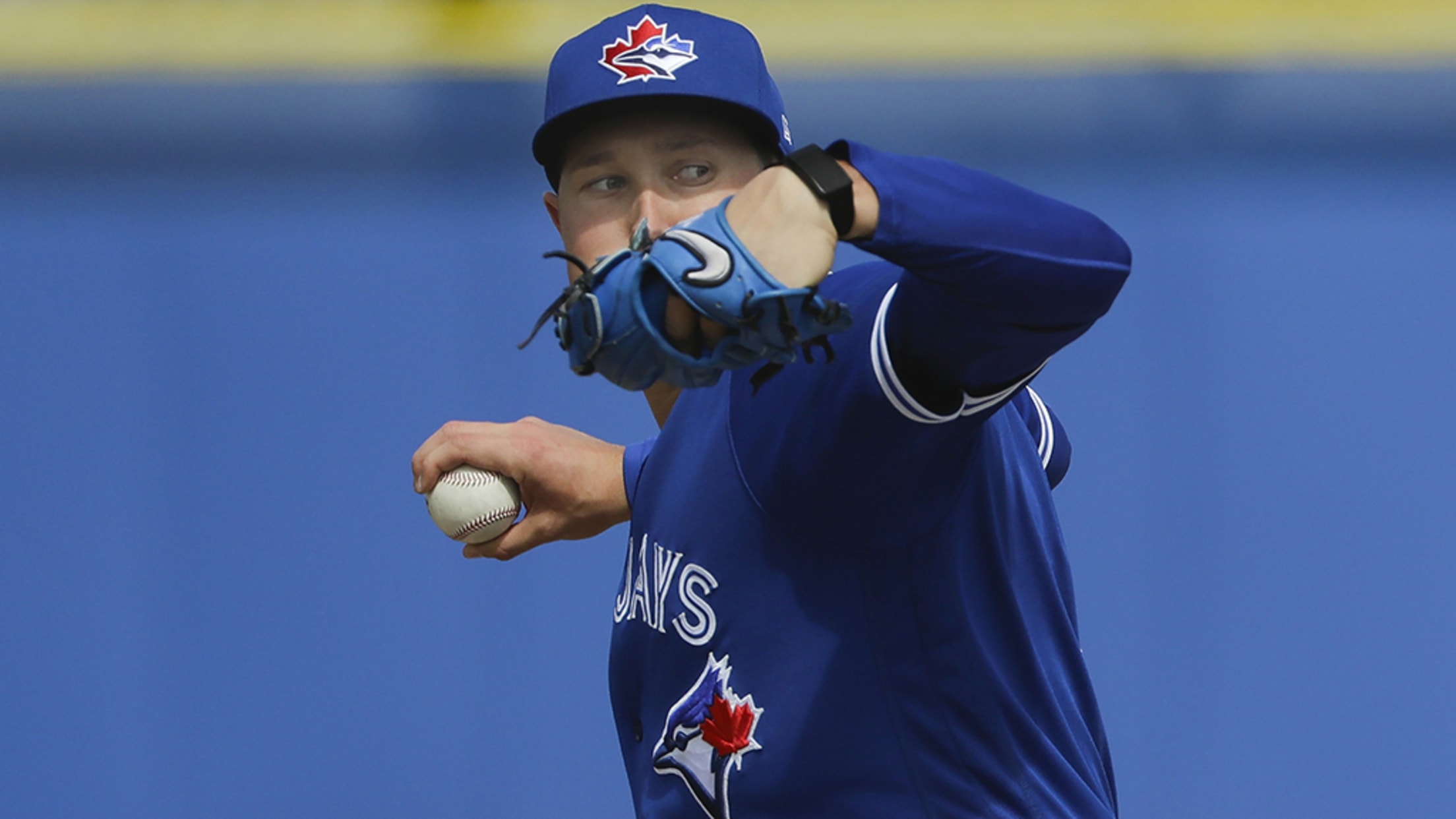 As part of the new rules for the 2020 Major League season, each of the 30 organizations will maintain a 60-man player pool for the duration of the campaign. Some members of the player pool will feature on the active Major League roster while others will work out at an
Prospect Roundup: Games of June 19
Rockies' Welker homers again; Royals' Rivera drives in five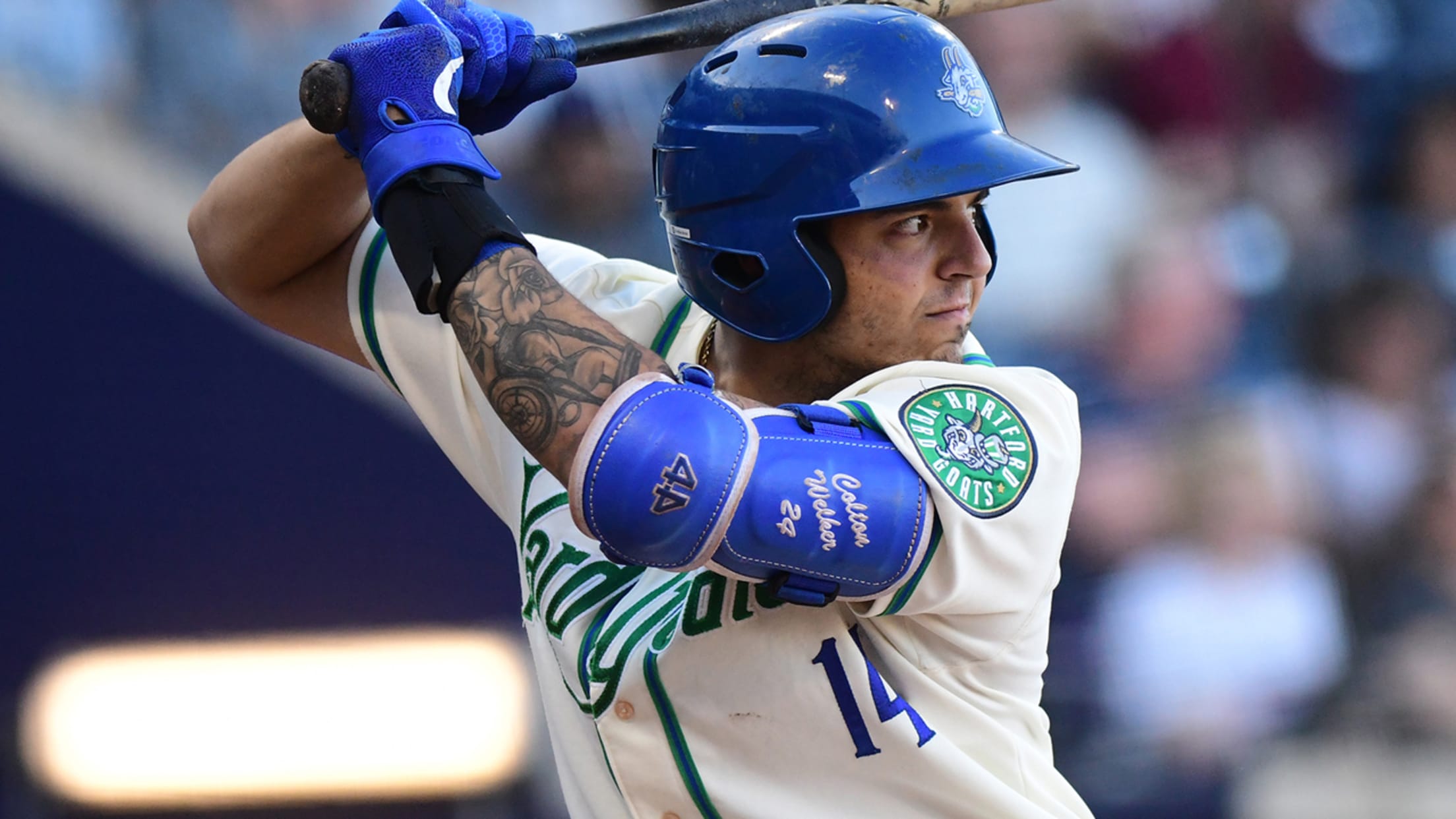 Rockies 3B Colton Welker, Double-A Hartford: 2-for-4, 1 HR, 4 RBIs, 1 BB -- Colorado's No. 2 prospect continued his June power binge with his fourth blast of the month, belting a two-run shot to left field in the bottom of the ninth inning. The third baseman's big fly followed
Blue Jays Prospect Primer: Vlad Jr. coming
Top overall prospect ready for bigs; Bichette not too far behind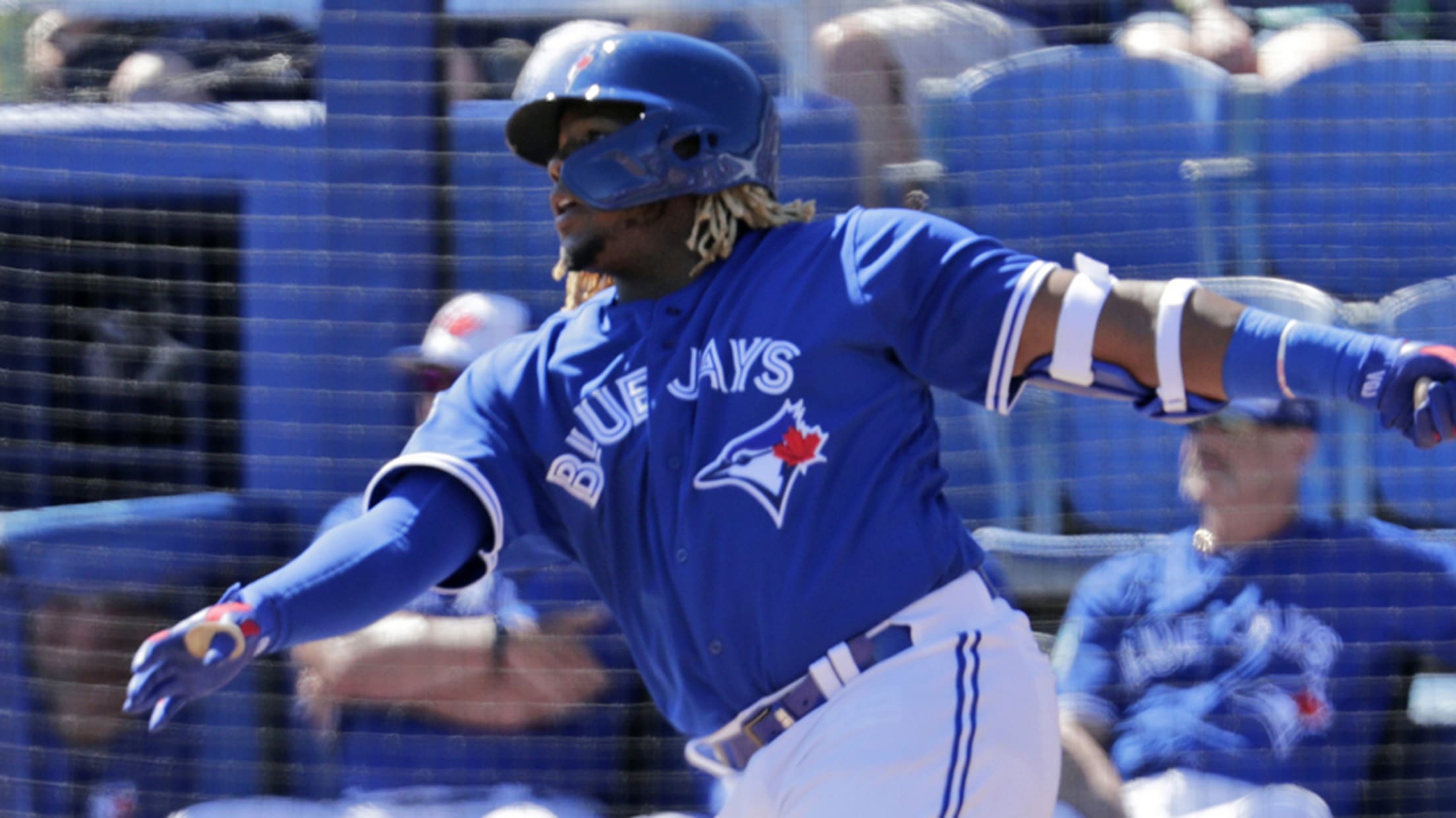 Some players are on the verge of stardom, others are entering a crucial phase of their development and still others are getting their first tastes of full-season ball. With the 2019 season approaching, MiLB.com takes a look at the most intriguing prospects from each MLB organization.Major League-ready: Vladimir Guerrero Jr.,
Paddack dazzles on mound for Padres
No. 34 overall prospect fans seven over four scoreless innings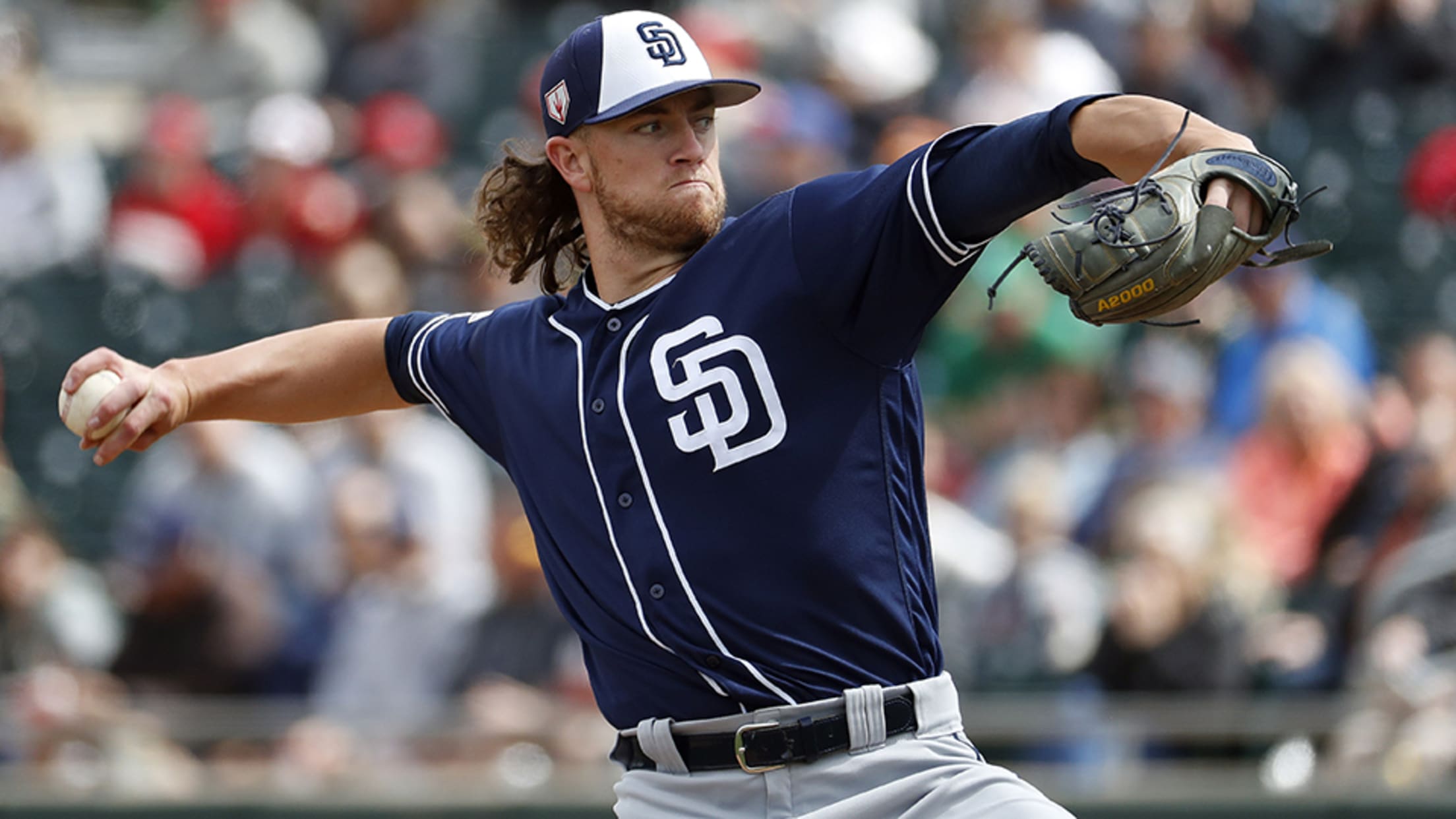 Through a pair of Cactus League starts, Chris Paddack had showed why he belonged at Major League camp. On Friday, he left no doubt as to why he was one of the Minor Leagues' most dominant pitchers last season. The fifth-ranked Padres prospect fanned seven over four scoreless frames, allowing three
Blue Jays call up No. 5 prospect Alford
Outfielder gets chance to impress in Majors to end season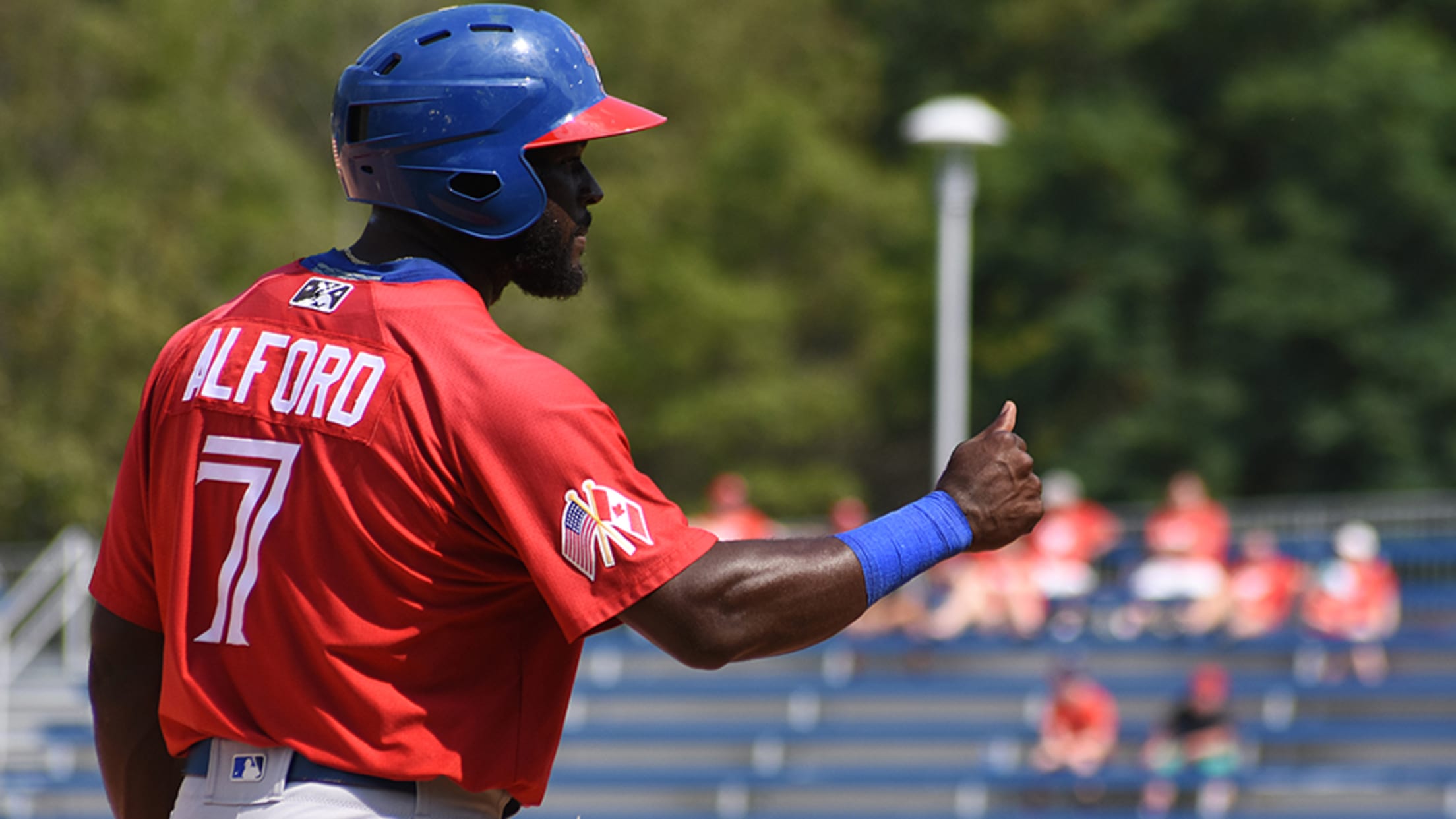 Anthony Alford began the 2018 season on the Blue Jays' Major League disabled list. He'll end it in the big league outfield.The fifth-ranked Toronto prospect -- who began the season on the big league disabled list because of a hamstring strain -- was called up Monday by the big club
Toolshed: September expansion preview
A look at which top prospects should, could, won't move up soon
The prospects are coming. The prospects are coming.Major League active rosters are set to expand Saturday, Sept. 1, allowing teams the opportunity to include any members of their 40-man rosters in time for the final playoff push. That means a good amount of MLB.com's Top 100 Prospects will pour into
Prospect Roundup: Games of July 25
Rangers' Crouse fans 12; Giants' Canario tees off twice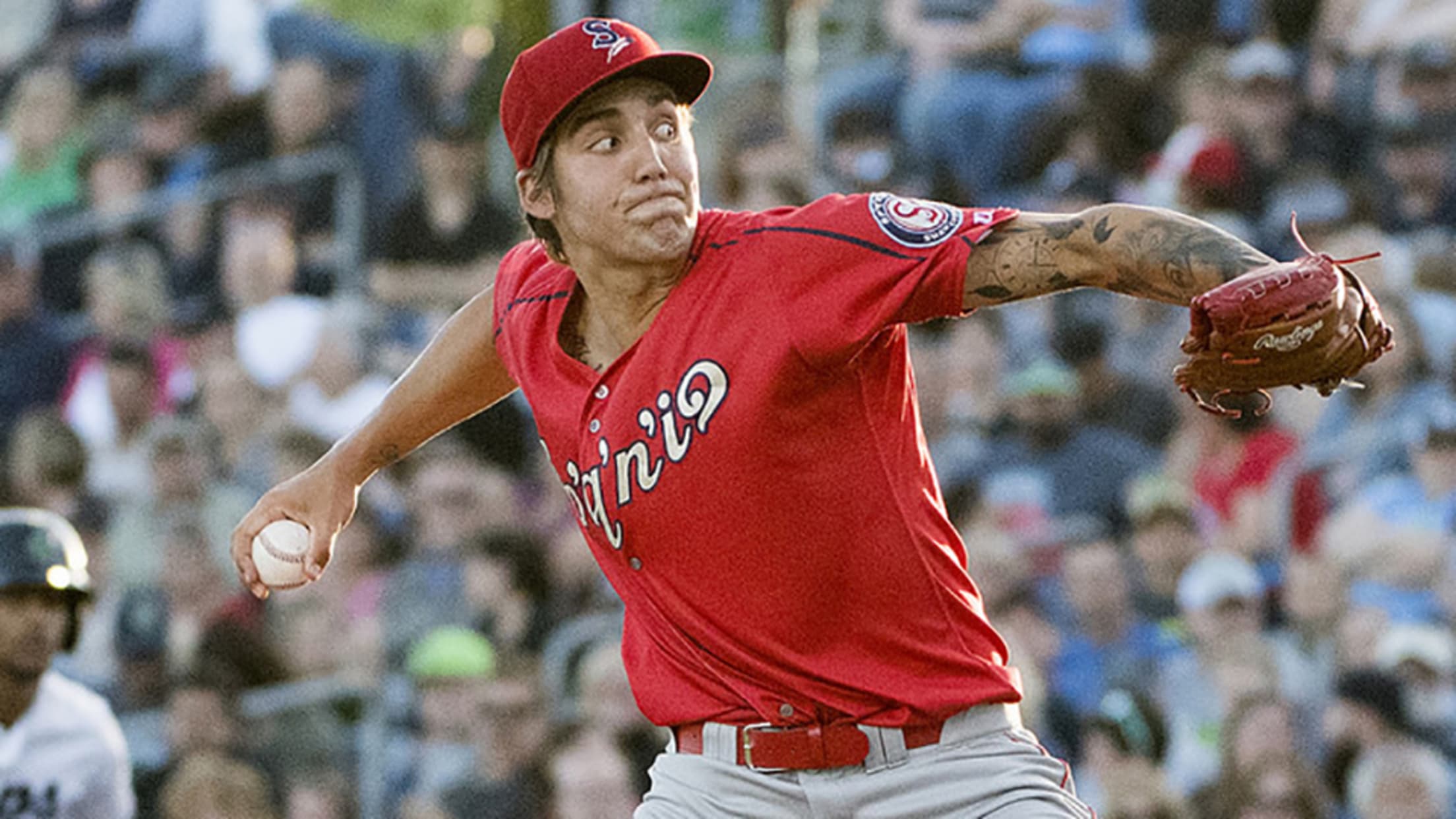 Theme of the dayLong and strong outings: Wednesday was a day for pitching across the Minor League landscape. No. 40 overall prospectDylan Cease was the most dominant of the bunch, retiring the first 20 batters he faced before finishing with 12 strikeouts in a gem for Double-A Birmingham. Padres No.
Prospect Roundup: Games of April 25
Rays' Adames keeps hits coming; Jays' Alford starting to fly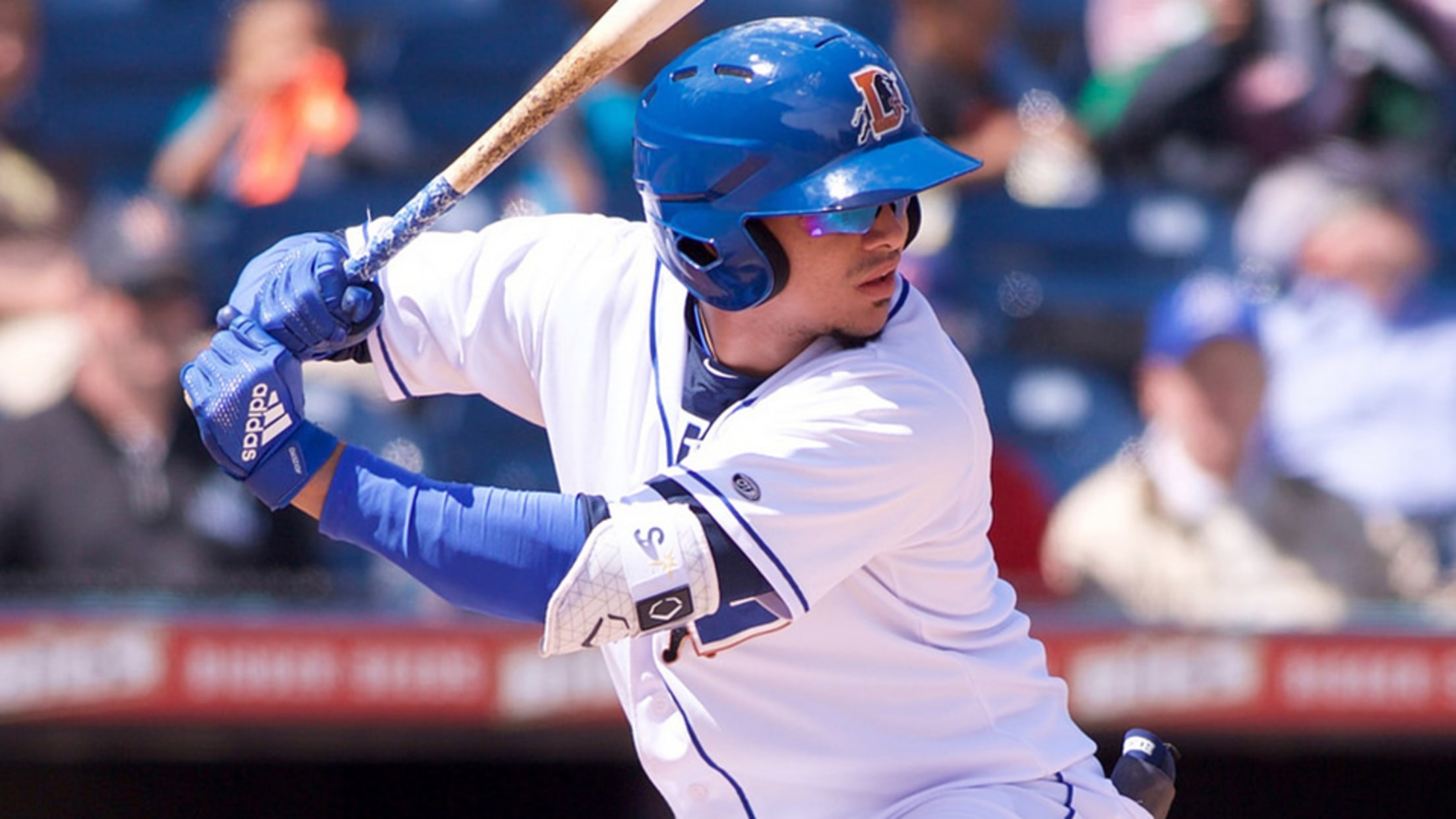 Theme of the nightHow much longer?No. 10 overall prospectMichael Kopech turned in another gem for Triple-A Charlotte on Wednesday. The 21-year-old right-hander struck out eight and allowed one earned run on one hit and two walks over six frames against Louisville. He now has a 2.14 ERA, 1.00 WHIP, .189
Blue Jays prospects break out in Florida
Alford, Guerrero Jr., Bichette combine for nine hits in victory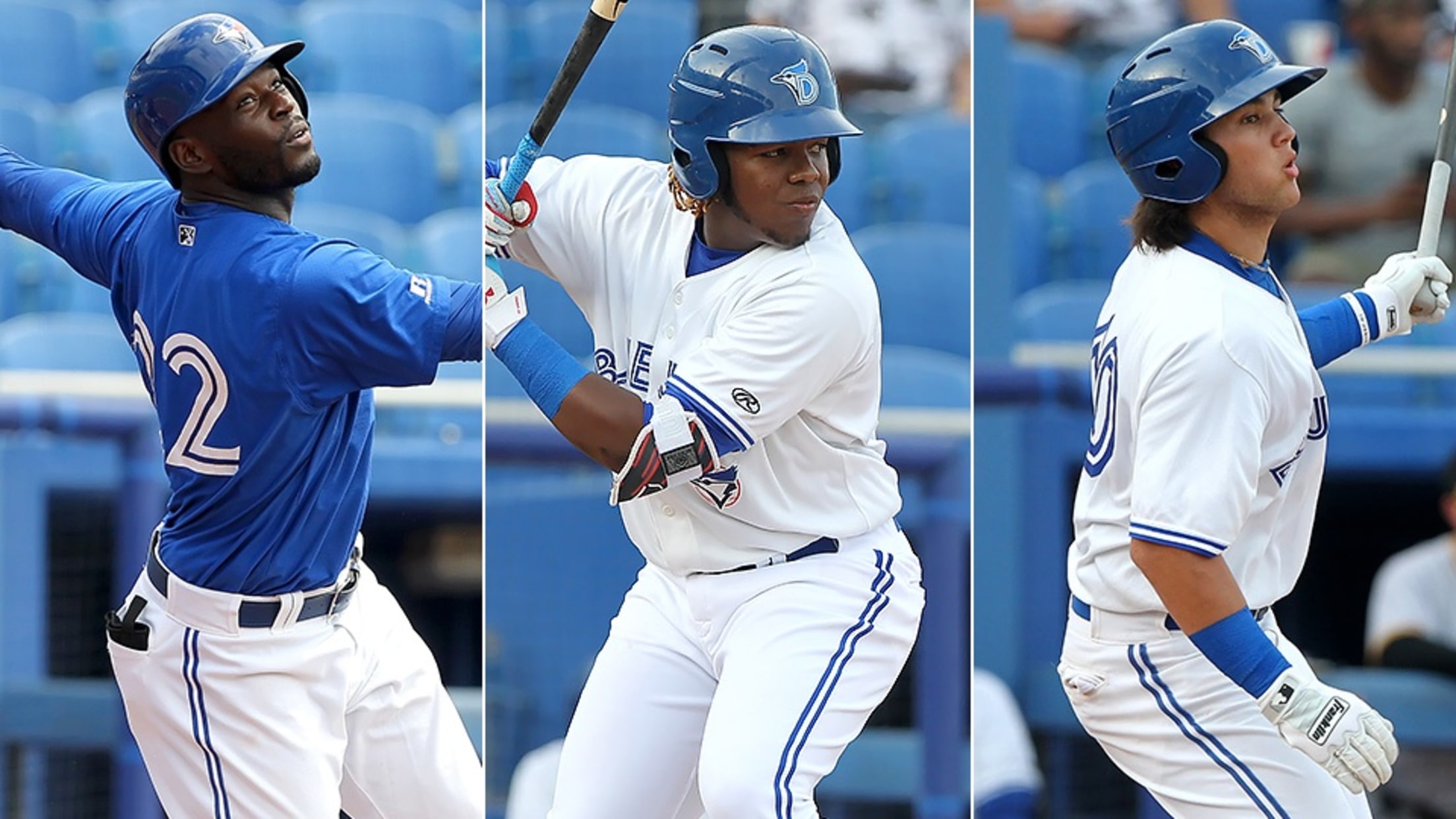 The future is arriving early in Toronto.The Blue Jays' top three prospects -- Vladimir Guerrero Jr., Bo Bichette and Anthony Alford -- combined for nine hits Thursday afternoon in a 9-3 win over the Orioles in Sarasota.
Guerrero Jr., Bichette lead flock of Blue Jays
Dynamic infield duo, deep rotation help Dunedin capture FSL title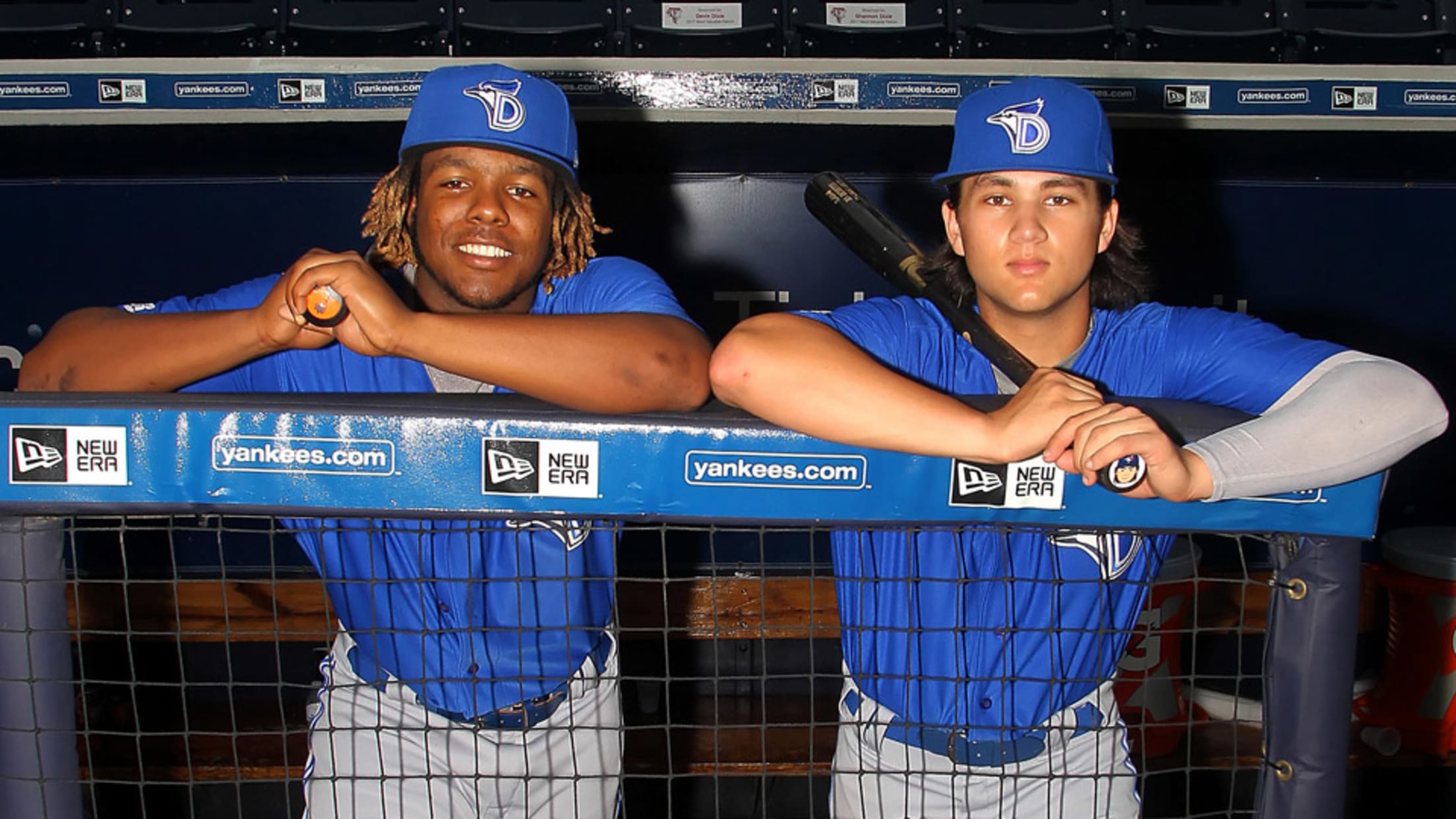 This offseason, MiLB.com is taking a look at the most outstanding campaigns by players in each system across Minor League Baseball and honoring the players -- regardless of age or prospect status -- who had the best seasons in their organization.John Schneider was drafted by the Blue Jays, spent his
The Show Before the Show: Episode 137
Jays' Alford discusses winter ball in Mexico, Major League debut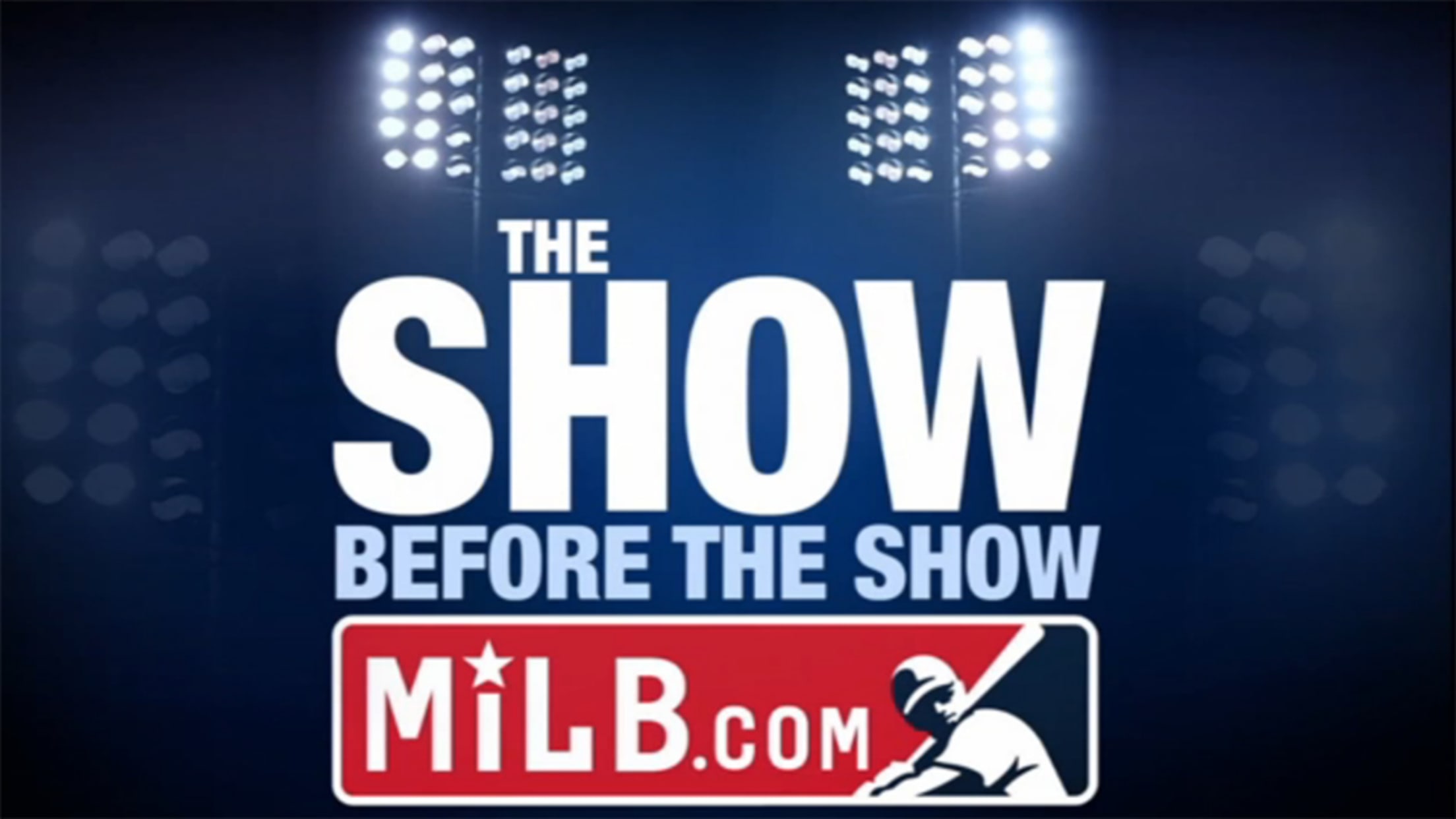 Check out the latest episode of The Show Before the Show, MiLB.com's official podcast. A segment rundown is listed below, in case you want to skip to a particular section. Like the podcast? Subscribe, rate and review The Show Before the Show on iTunes. The podcast is also available via
Prospect Roundup: Games of Aug. 29
Alford builds case for big league return; Mateo adds more triples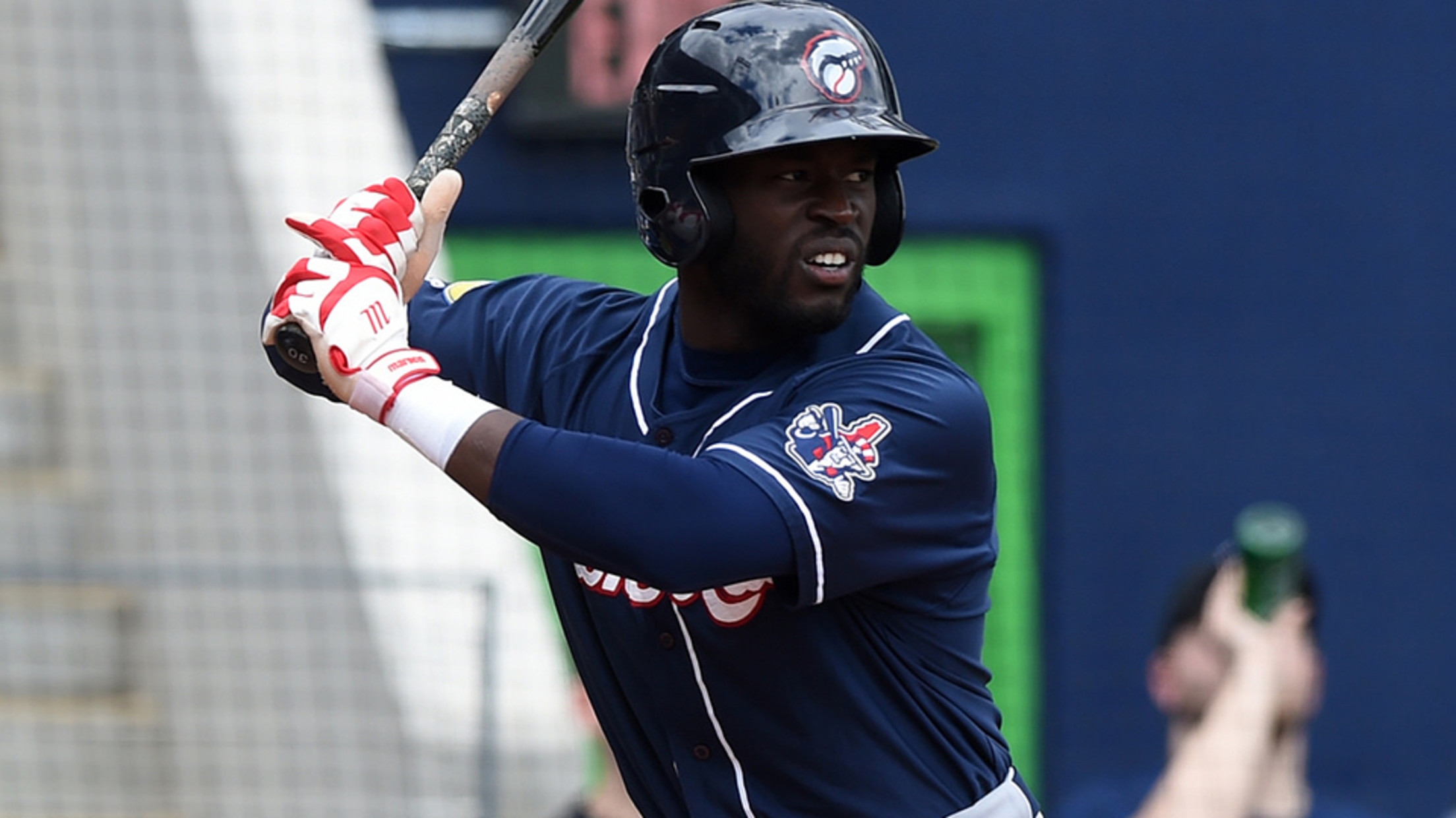 Angels RHP Jaime Barria, Triple-A Salt Lake: 5 IP, 3 H, 1 R, 0 ER, 0 BB, 7 K, 1 HBP, 85 pitches, 52 strikes -- The Angels' No. 8 prospect continued to impress in his second Triple-A start. Barria has yet to allow an earned run over 10 innings
Blue Jays call up Alford from Double-A
No. 3 prospect goes 0-for-2 against O's in big league debut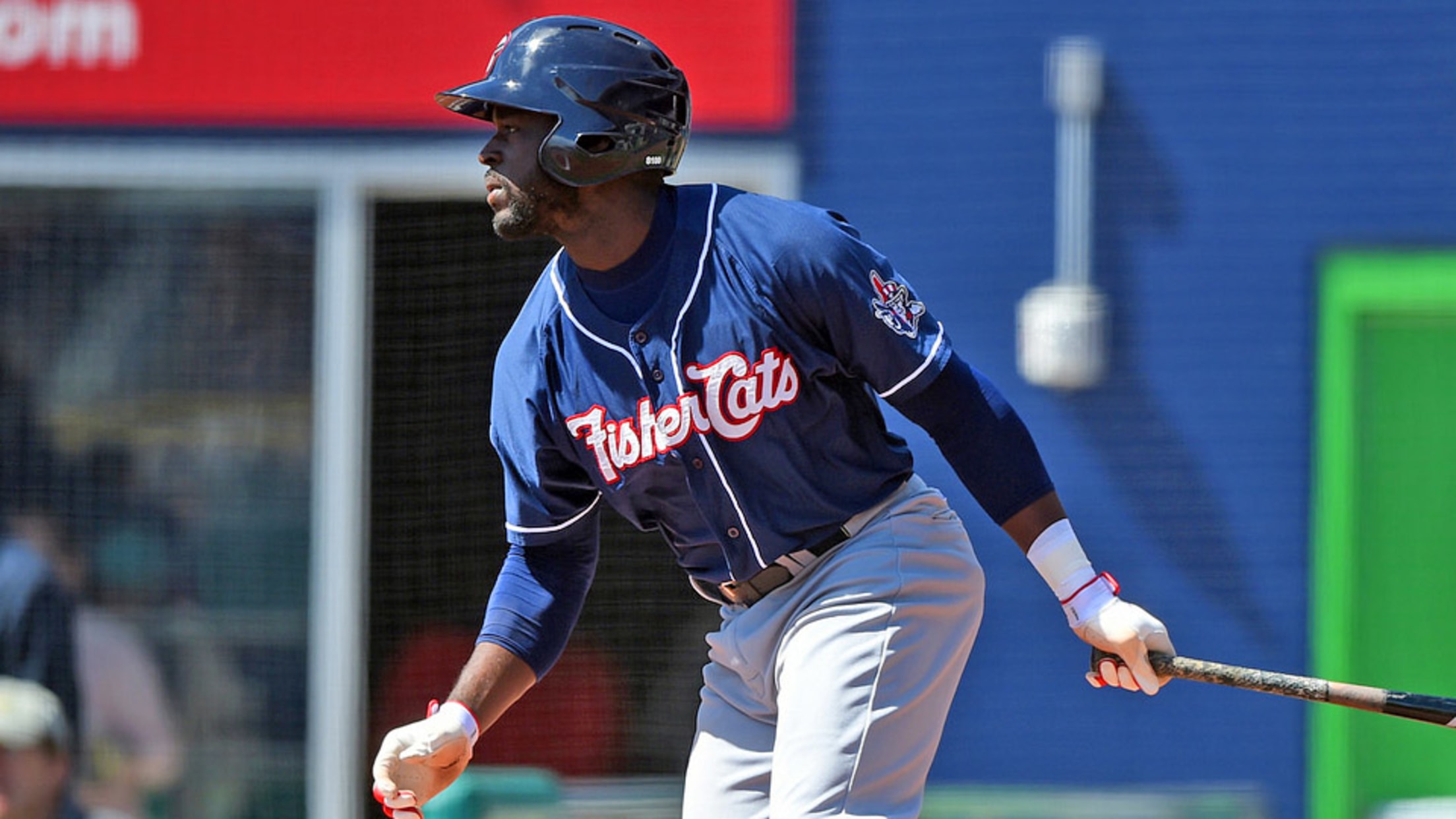 Called up from Double-A New Hampshire, Blue Jays No. 3 prospect Anthony Alford made his Major League debut on Friday night against the Orioles in Baltimore."I found out late [Thursday] night when I got off the bus," Alford told MLB.com. "My manager pulled me to the side and pretty much
Healthy Alford notches four hits for Fisher Cats
Blue Jays No. 3 prospect heats back up after returning to the lineup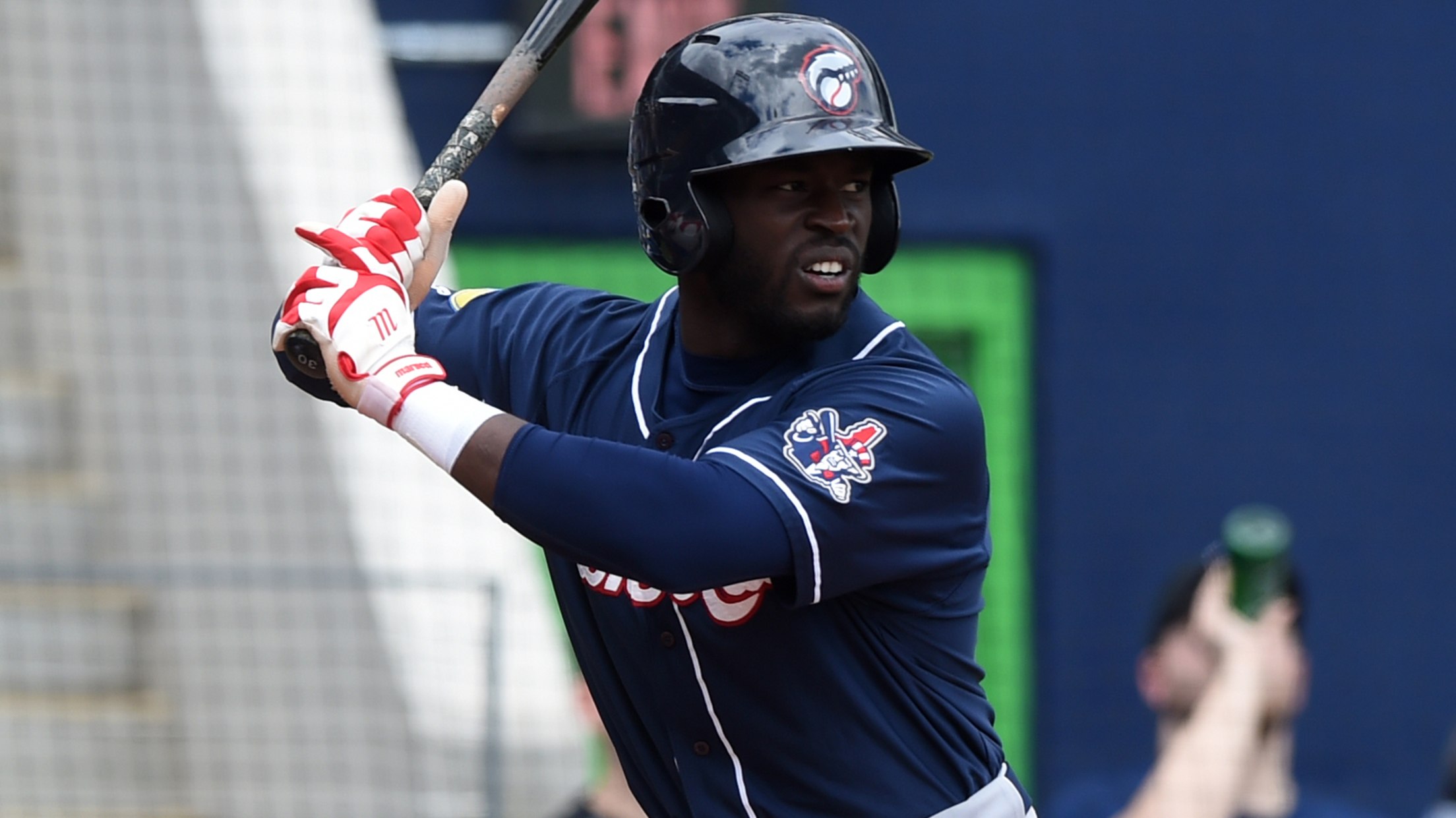 Alford leaves Fisher Cats' game in pain
Blue Jays No. 3 prospect suffers apparent ankle injury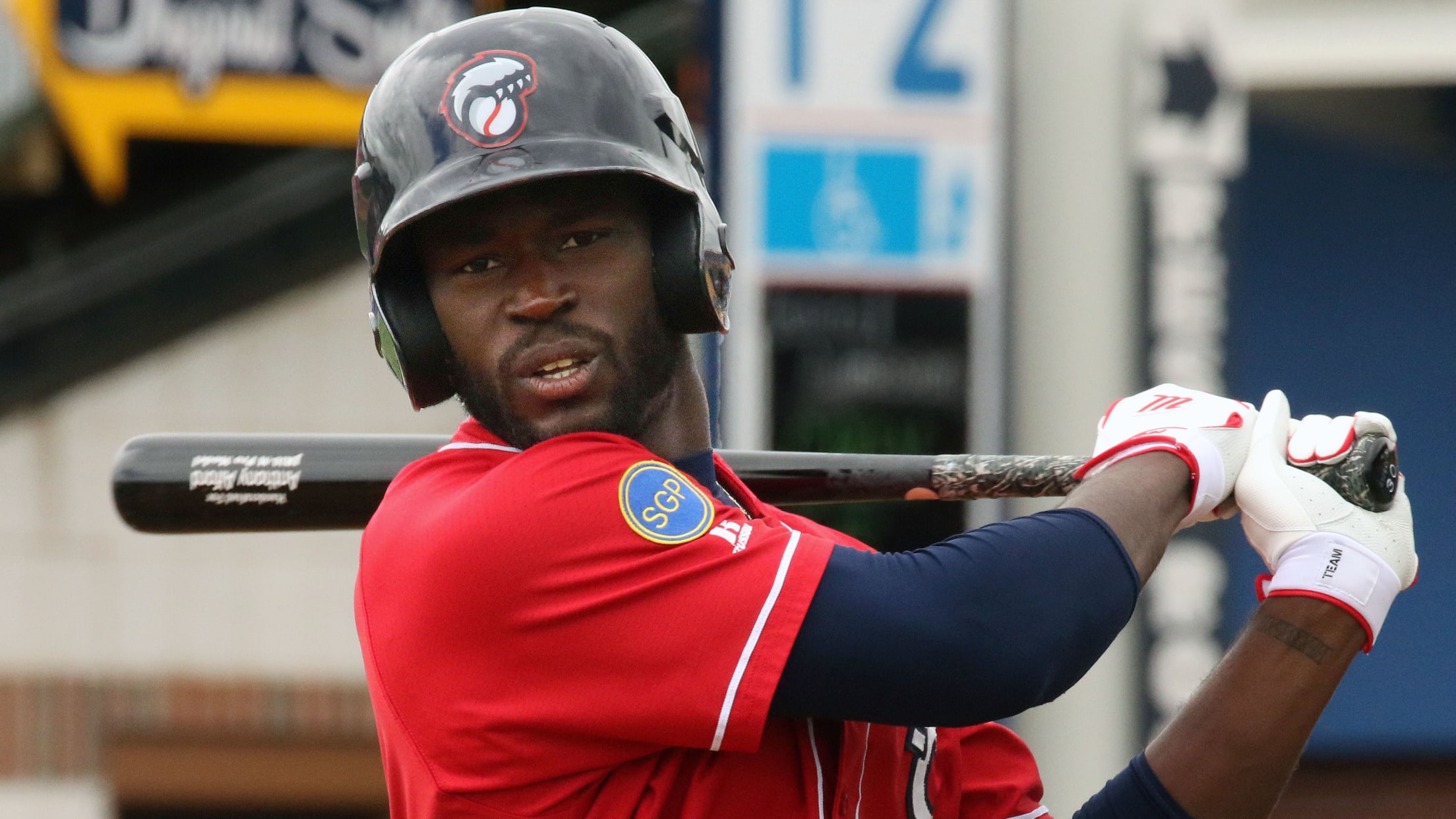 A promising season for Anthony Alford hit a snag on Saturday.The Blue Jays' No. 3 prospect left the first game of Double-A New Hampshire's doubleheader after suffering an apparent ankle injury while fielding a ball in the outfield.
Blue Jays' Alford leaves game with apparent injury
Early Lead Holds As 'Cats Corral Rumble Ponies
4-run first, tenacious offense lead to 7-5 win in Binghamton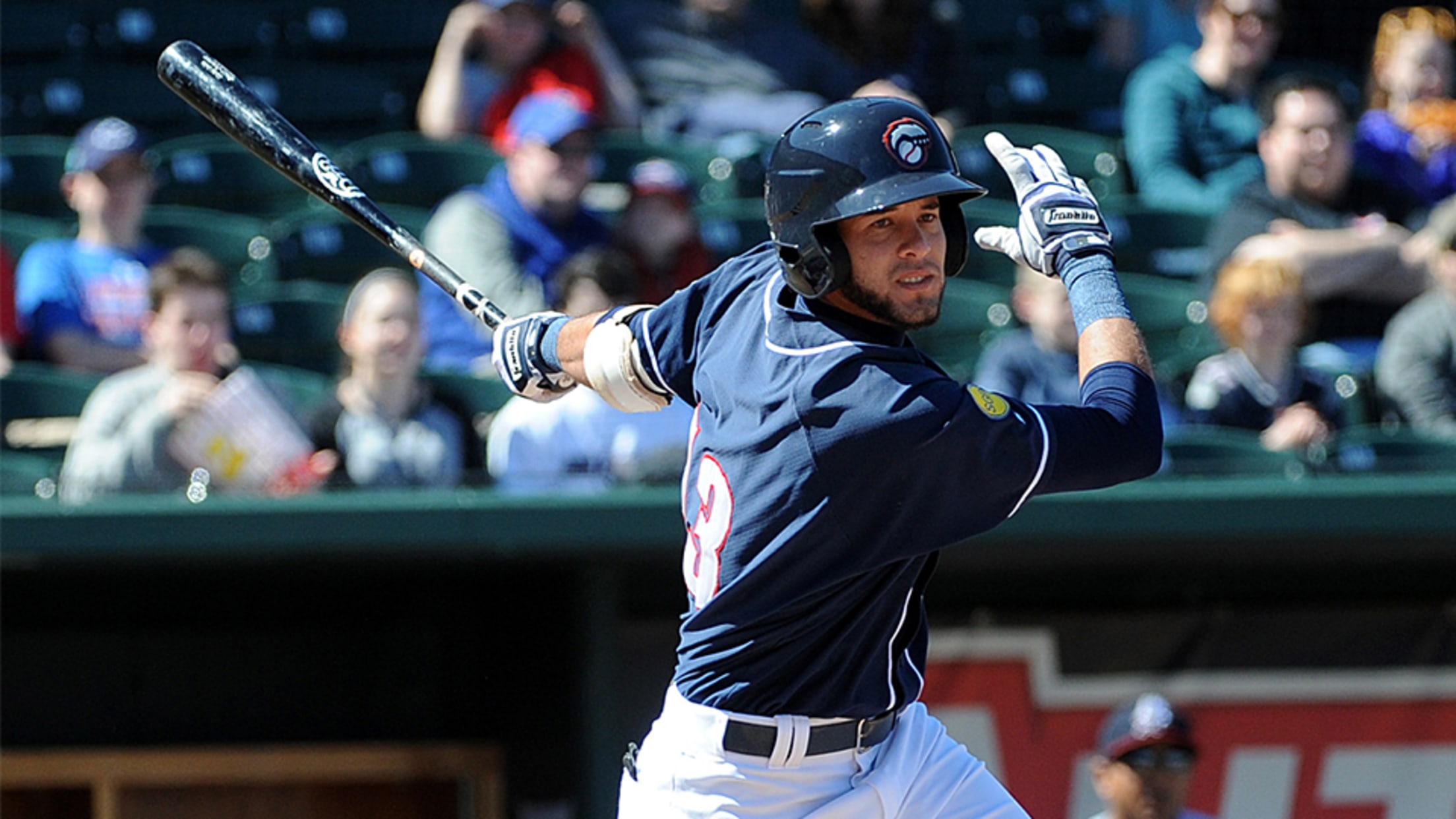 Prospect Roundup: Games of April 23
Perkins walks off twice for Suns; Alford's strong start continues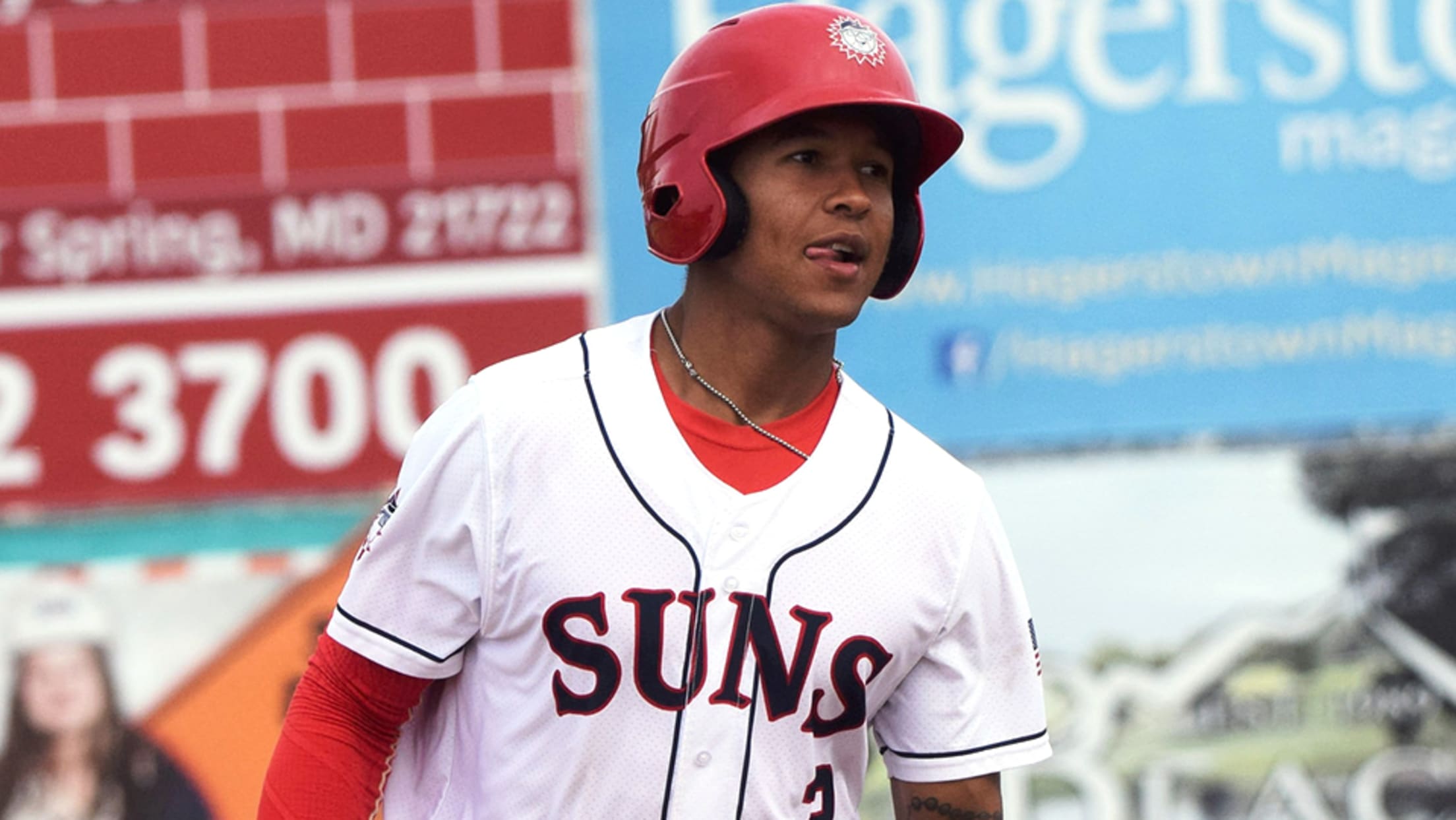 D-backs LHP Anthony Banda, Triple-A Reno: 5 2/3 IP, 4 H, 3 R, 3 ER, 4 BB, 11 K, 102 pitches, 66 strikes -- The D-backs' top prospect entered Sunday with only nine strikeouts in his first three starts (14 innings) but fanned 11 in a 4-3 win at El
Fisher Cats Outlast Thunder In Extras
Two-run 11th the difference in 4-2 triumph to secure winning road trip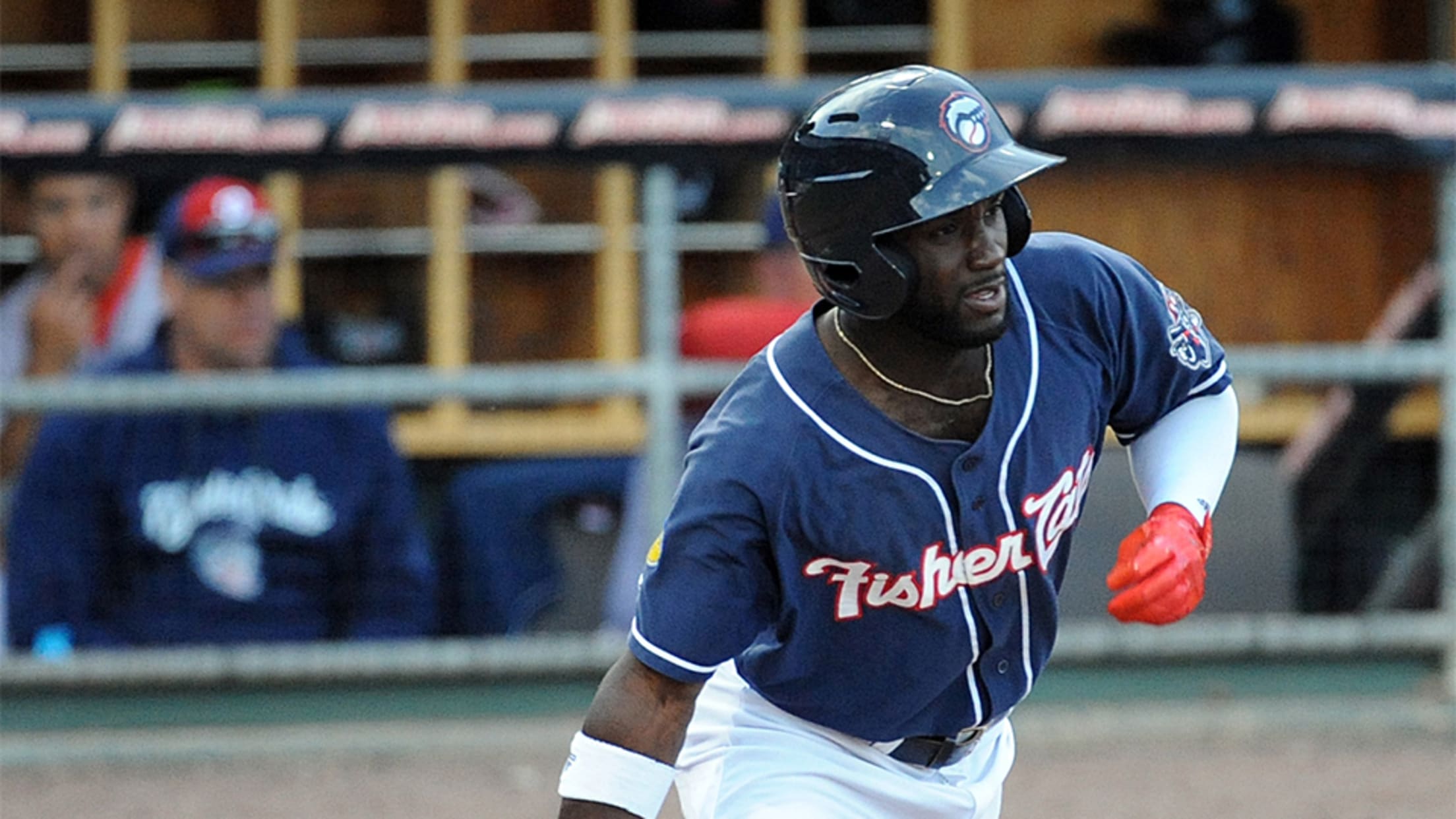 EL notes: Alford on a mission with Fisher Cats
Blue Jays No. 3 prospect inspired by conversation with Raines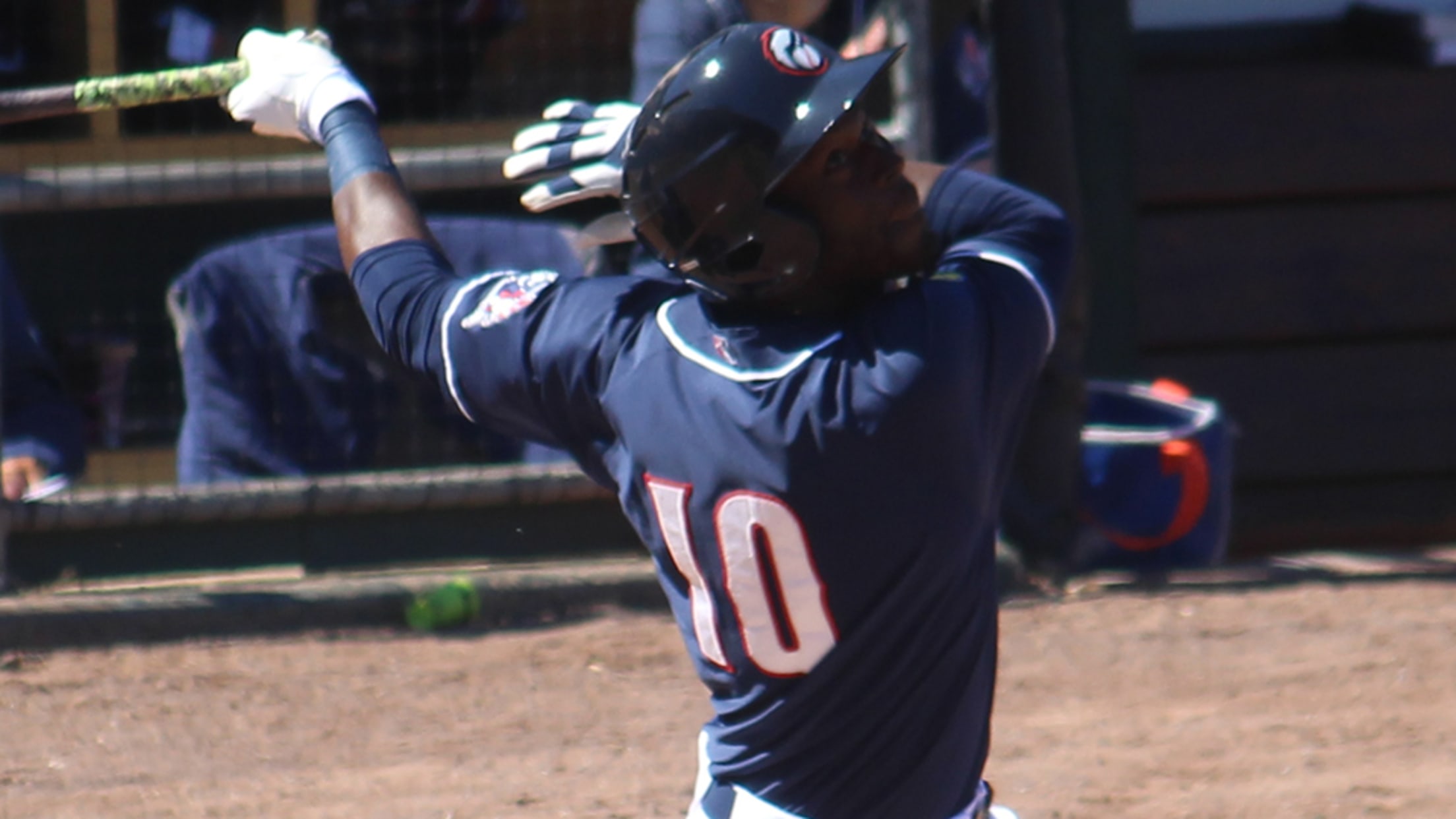 While feeling a greater level of comfort in his third big league camp this spring, a Hall of Fame conversation sparked in Anthony Alford a new, higher level of expectation.Now, as the Blue Jays' No. 3 prospect begins to come into his own in his first season at Double-A, he pulls no
Scorching Alford stays hot with three hits
Toronto's No. 3 prospect boosts Minors-leading average to .500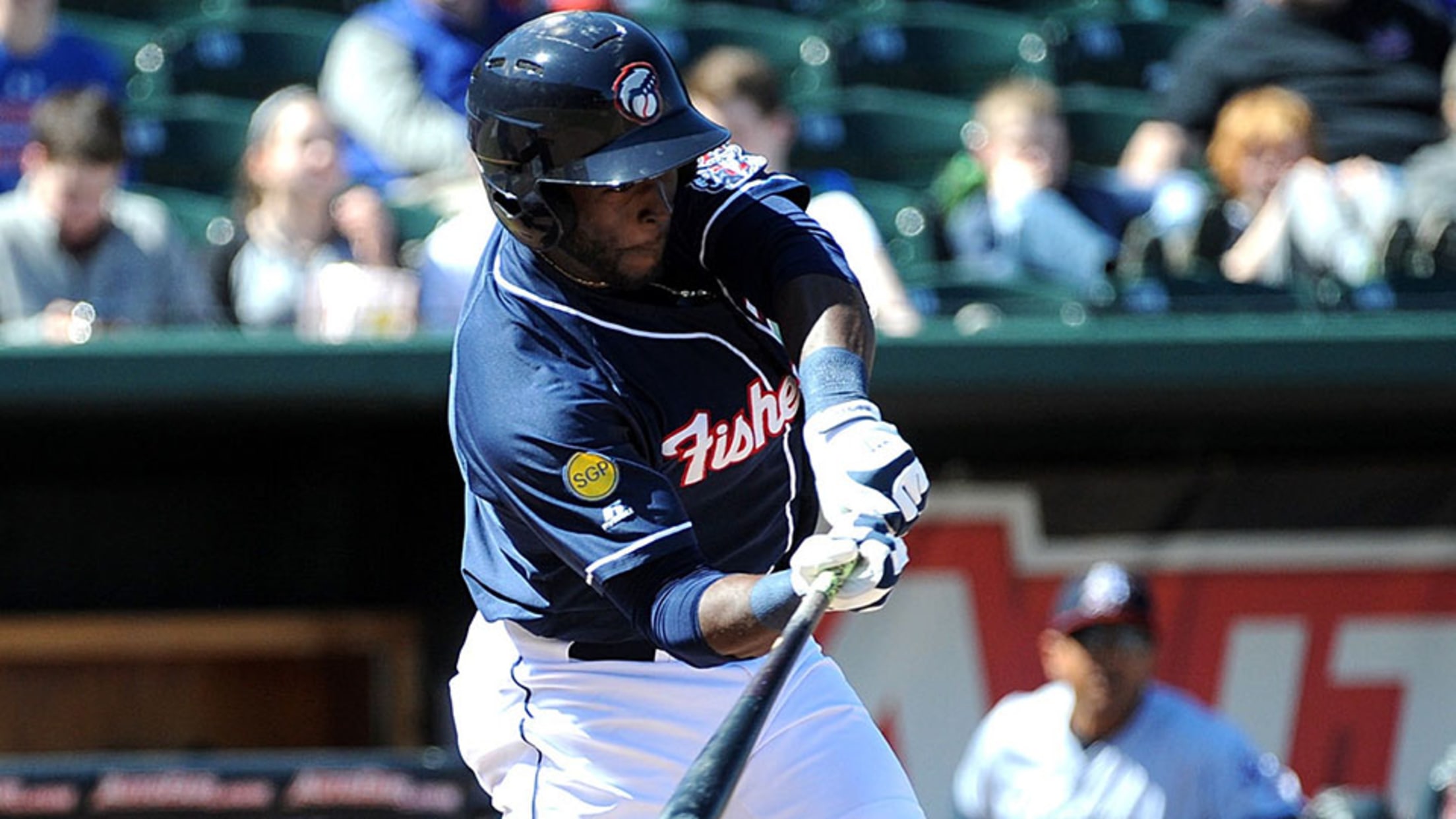 In a six-year Minor League career full of ups and downs, Anthony Alford probably hopes his current run never ends.
Fisher Cats' Alford continues hot start
Blue Jays No. 3 prospect clubs first Double-A homer, doubles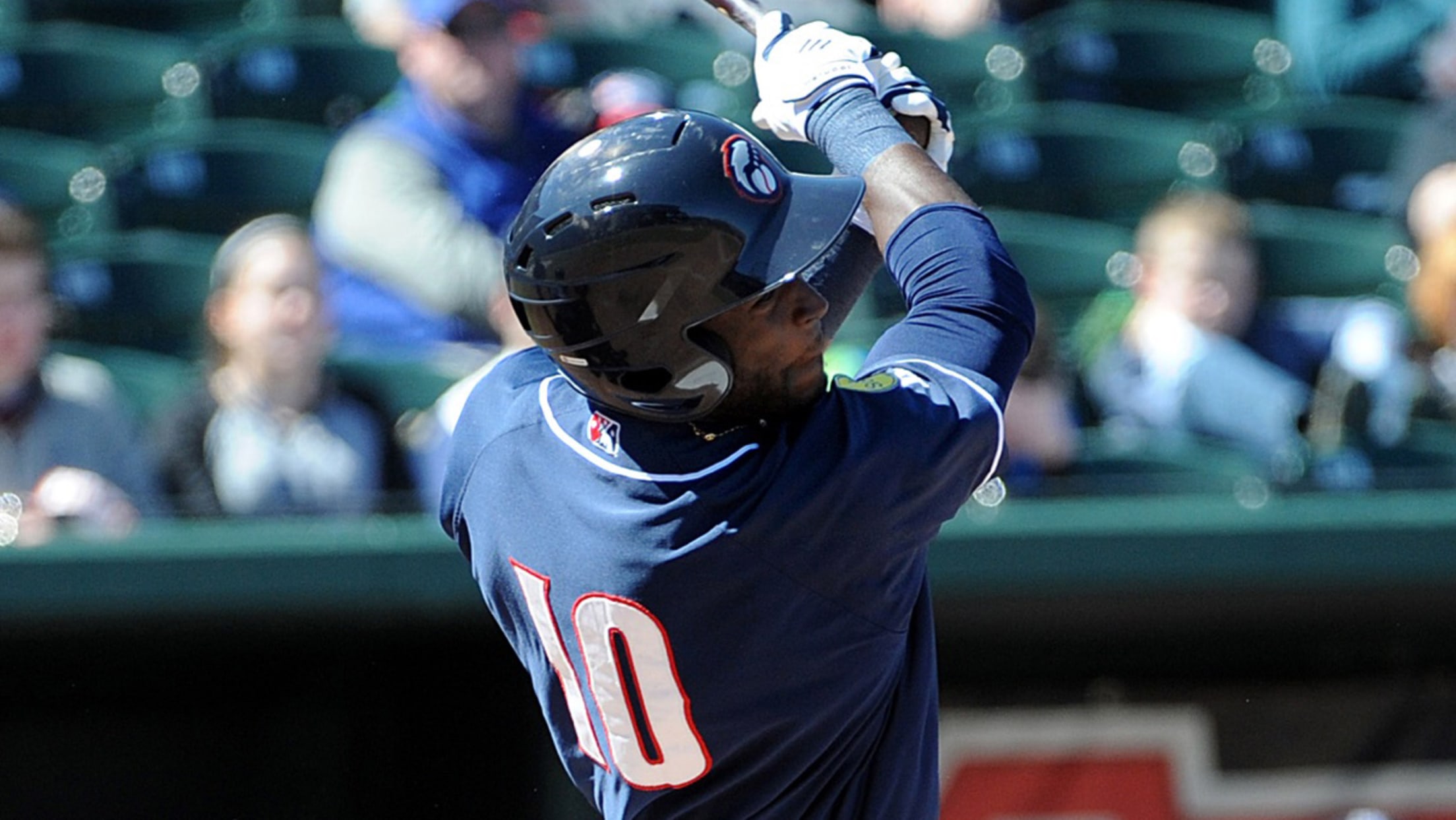 Anthony Alford has seemingly done nothing but hit this season. He connected for his first home run on Saturday, courtesy of a familiar face.The Blue Jays' No. 3 prospect homered, doubled and drove in two runs to raise his average to .464 and help Double-A New Hampshire top Hartford, 8-5,
Prospect Roundup: Games of April 10
Alford reaches base five times; Robles picks up three more hits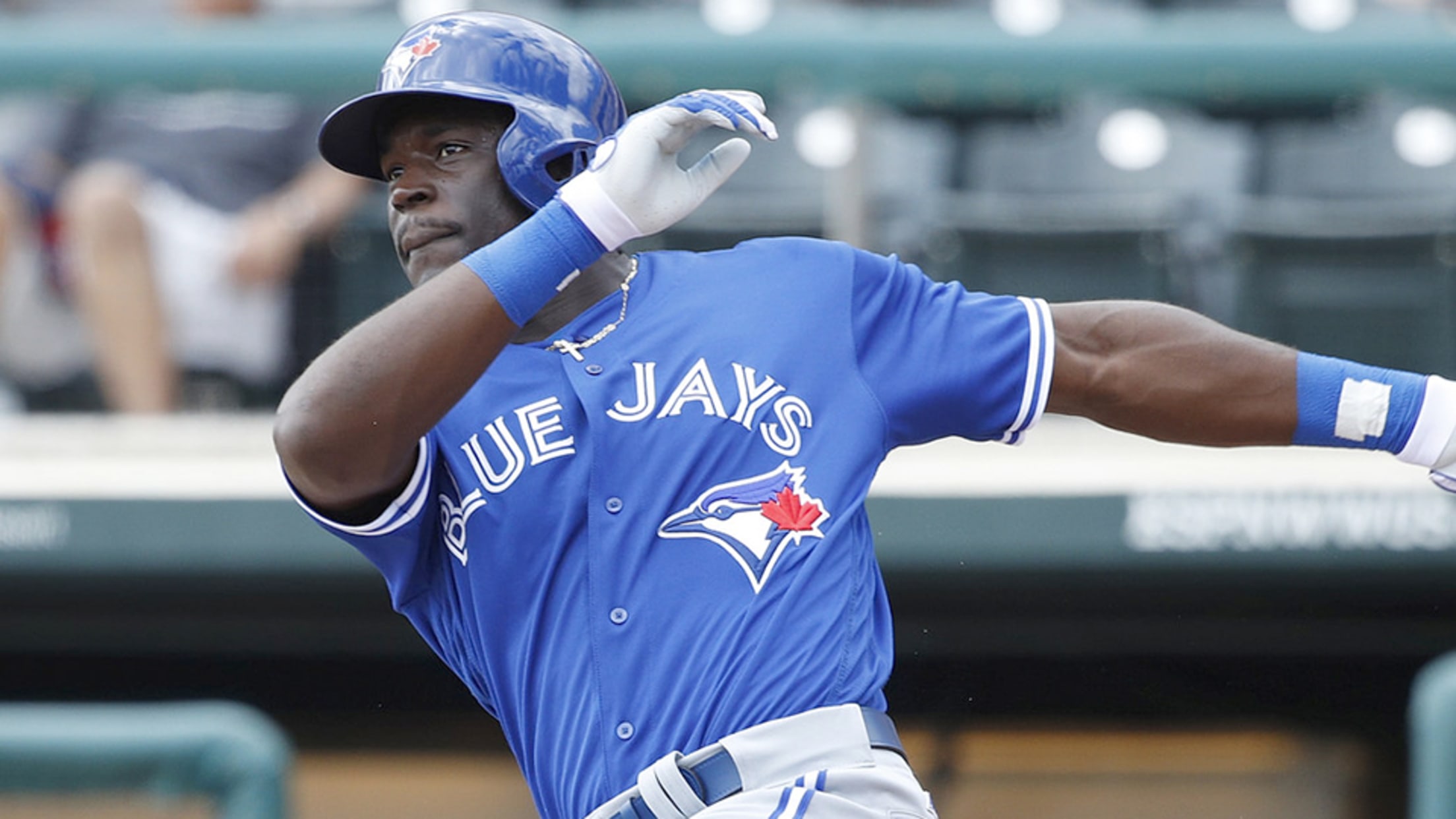 Blue Jays Prospect Primer: Next-gen impact
Guerrero Jr. could step out from shadow of former All-Star father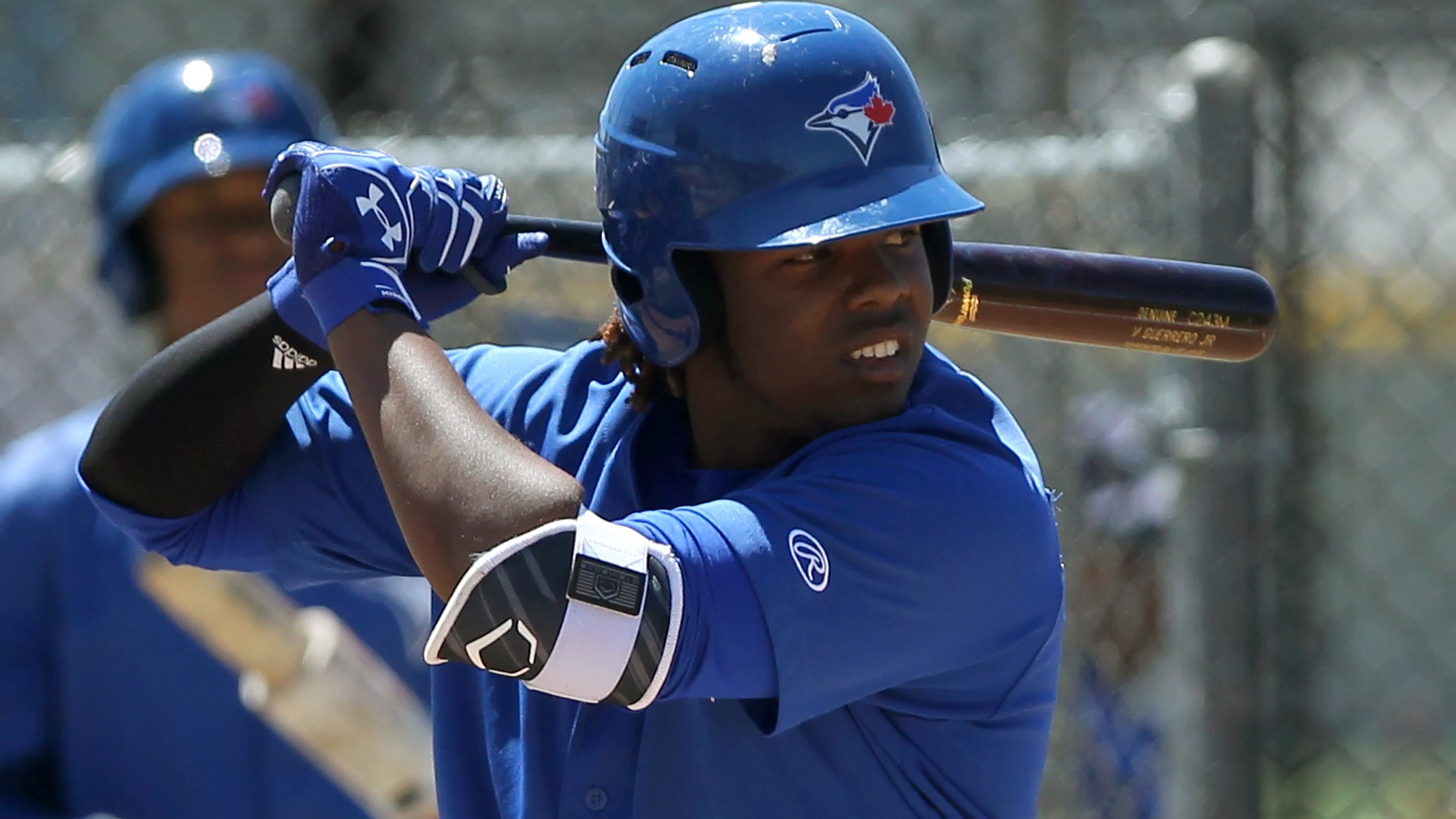 Some players are on the verge of stardom, others are entering a crucial phase of their development and still others are getting their first tastes of full-season ball. With the 2017 season approaching, MiLB.com takes a look at the most intriguing prospects from each MLB organization.Shining star: Vladimir Guerrero Jr.,