Dillard Dazzles in Front of Sellout Crowd
Starter Tim Dillard Earns Win, Throws 125 Pitches in his 10th Quality Start of Season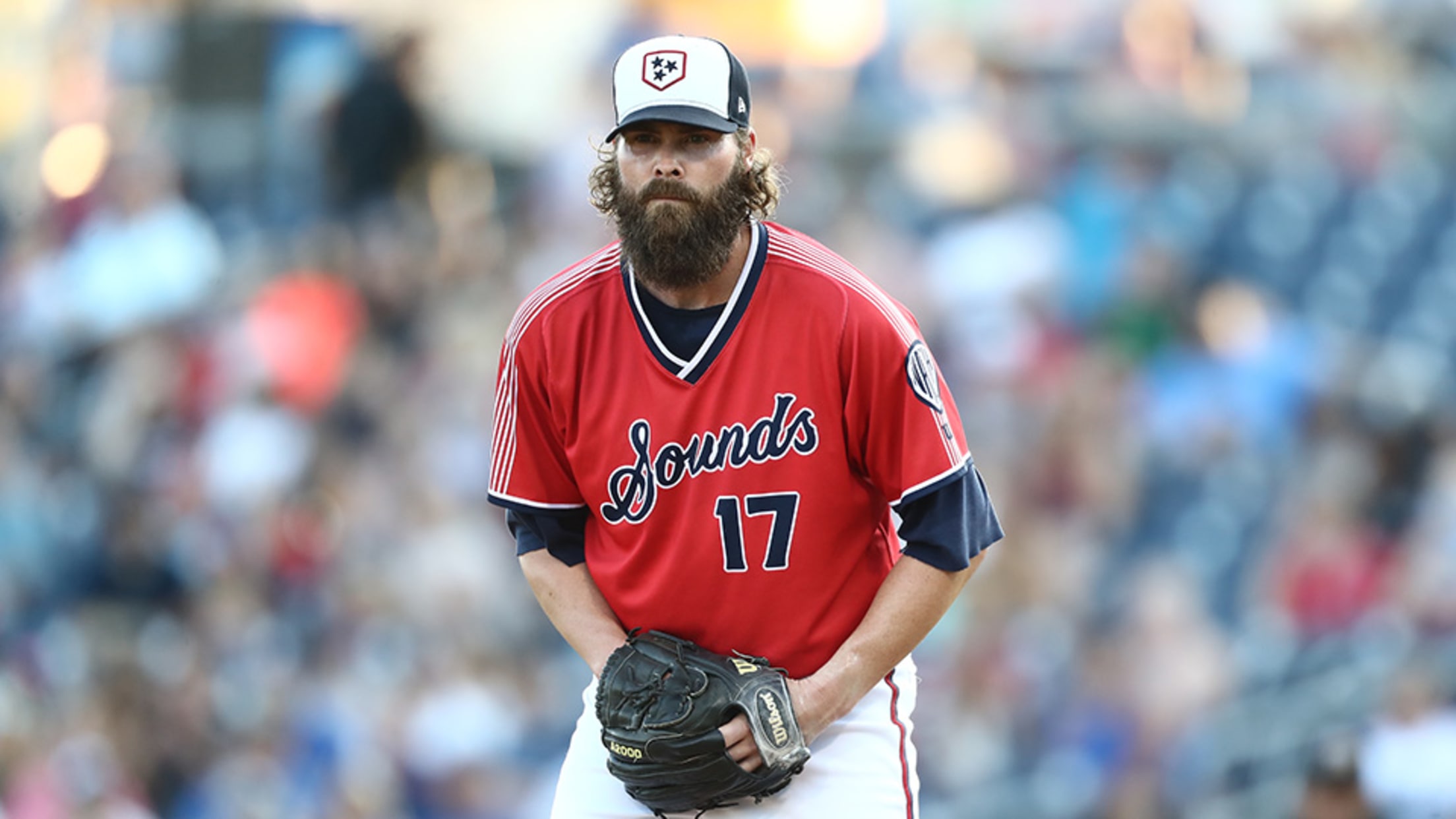 In the last night game of the season for the Nashville Sounds, Tim Dillard pitched a gem against the San Antonio Missions, throwing 125 pitches and allowed three runs in seven innings while striking out nine. The Sounds won 7-3 in front of 11,348.San Antonio scored a run in the
Lopes Home Run Lifts Sounds Over Cubs
Nashville Scores Five Runs in the Sixth Inning to Defeat Iowa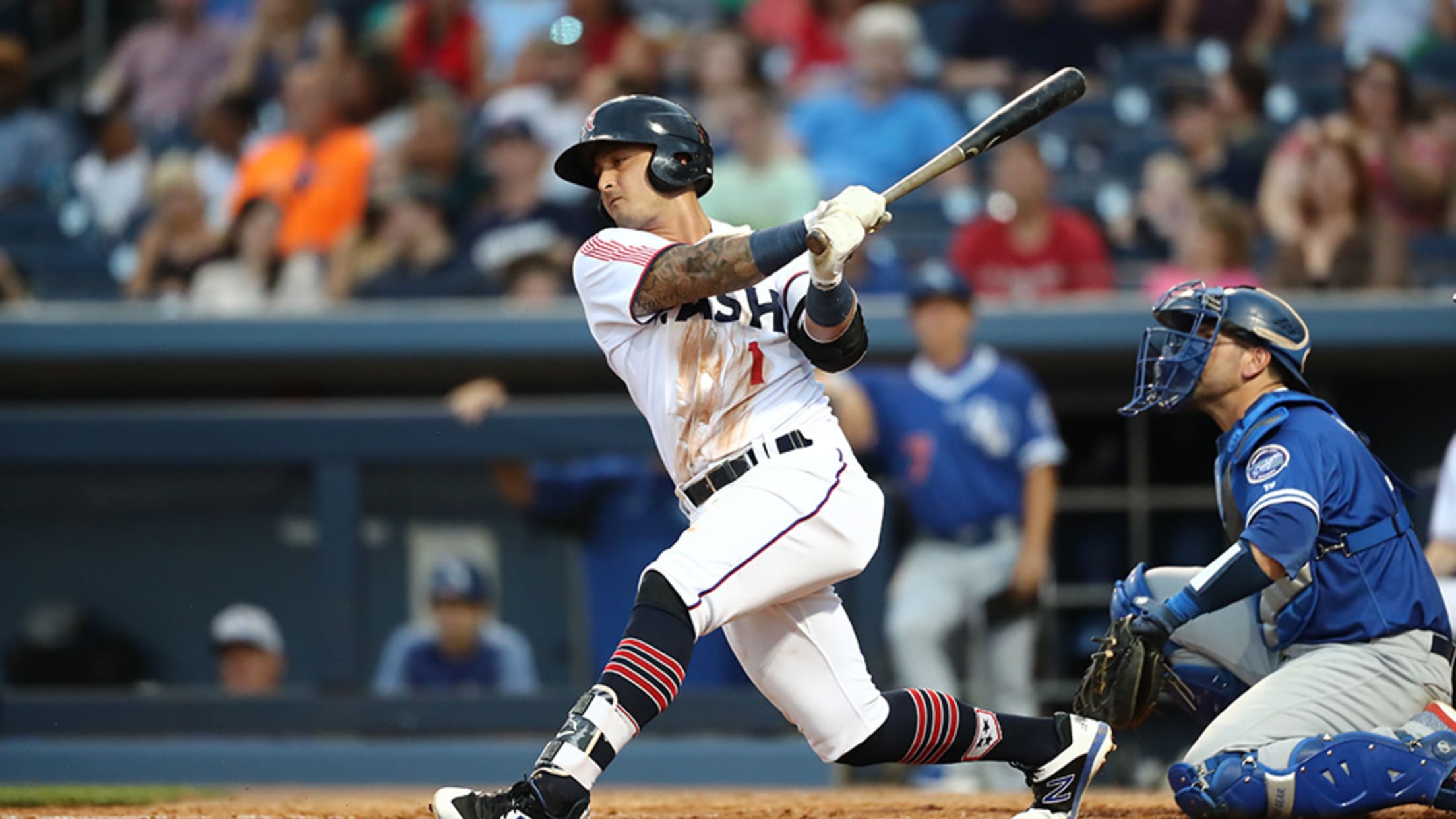 The Sounds trailed for the first half of the game against the Cubs, took the lead in the sixth inning thanks to five runs. Christian Lopes launched a three-run home run in the inning, leading Nashville to a 7-5 win.The Sounds scored twice to open the game in the first
Guzman's Slam Leads Sounds to Win
Designated Hitter Slugs First Long Ball in Nashville Uniform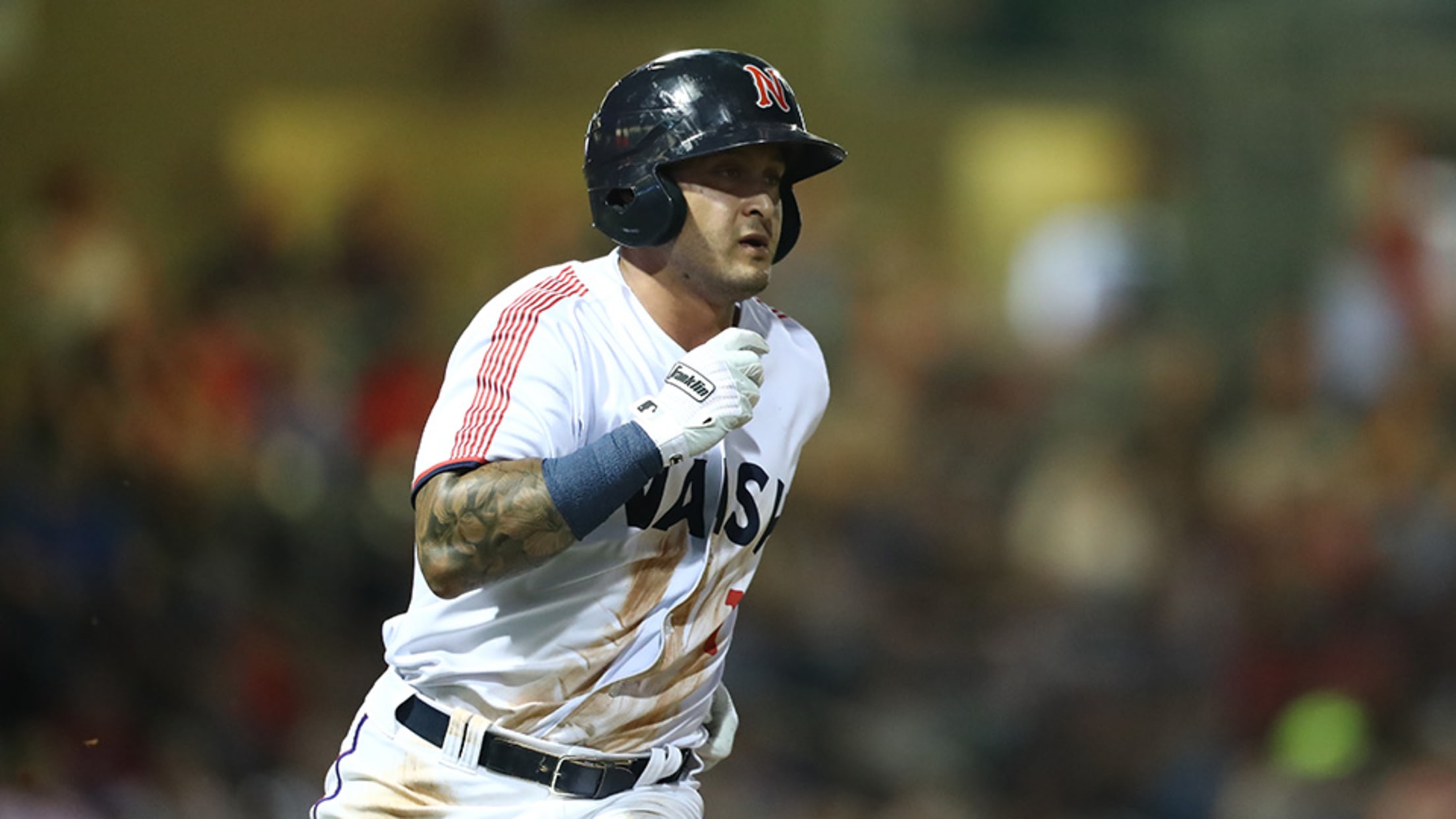 Ronald Guzmán's second inning grand slam helped the Nashville Sounds jump out to an early lead and they hung on for a 7-6 win over the El Paso Chihuahuas in front of 6,828 fans at First Tennessee Park Wednesday night.With a 1-0 lead and the bases loaded in the second,
Wisdom Hits Walk-Off Homer in Front of Sellout
Nashville Completes Comeback with Three Solo Home Runs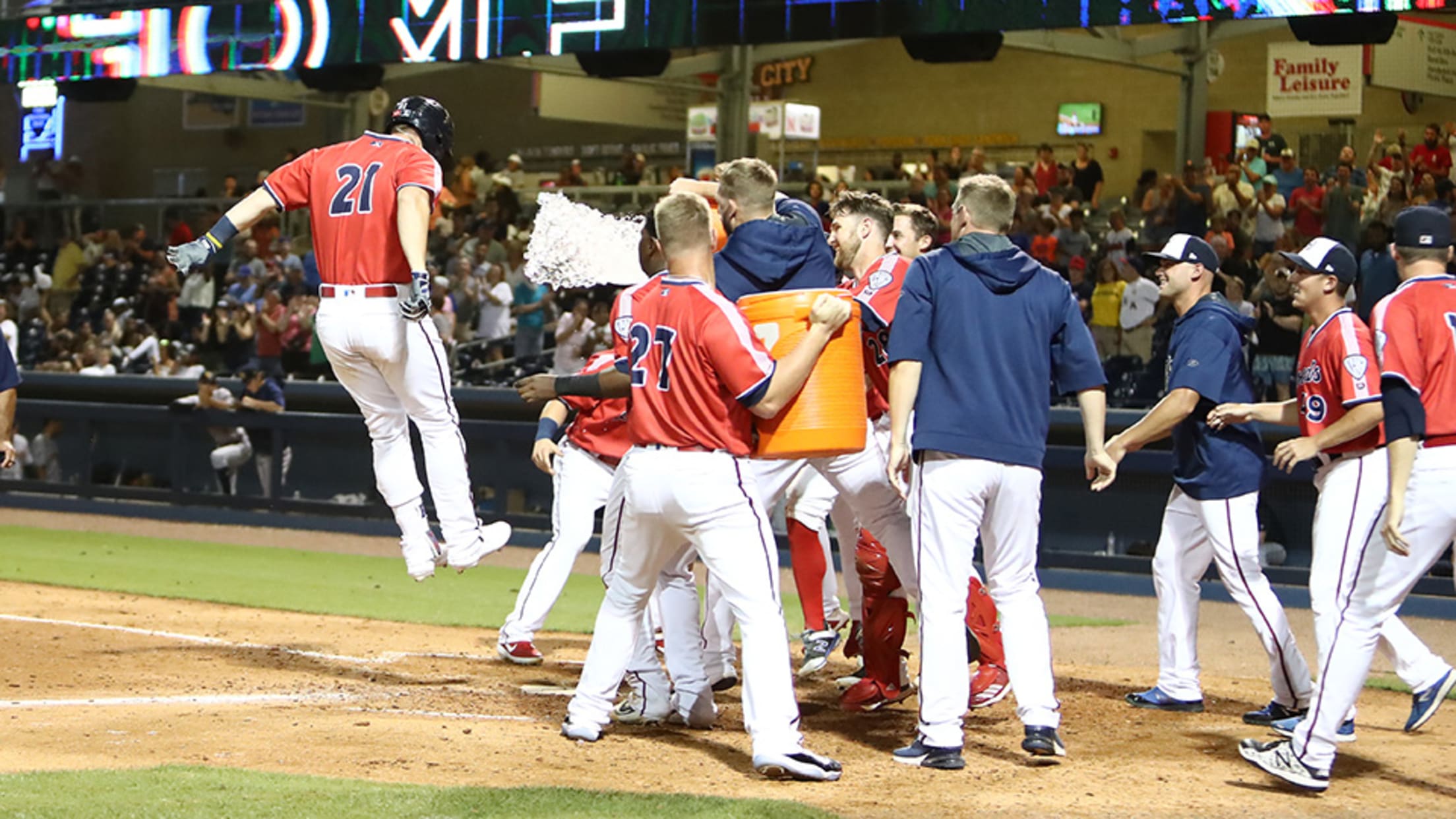 The Sounds won in walk-off fashion when Patrick Wisdom hit a two-out home run in the bottom of the ninth to defeat New Orleans 3-2. 10,309 fans cheered as Wisdom was met at home plate by his teammates and multiple water cooler showers.The first run of the game was scored
Sounds Falter Late, Lose to Baby Cakes
Nashville Loses for Only the Third Time When Leading After Seven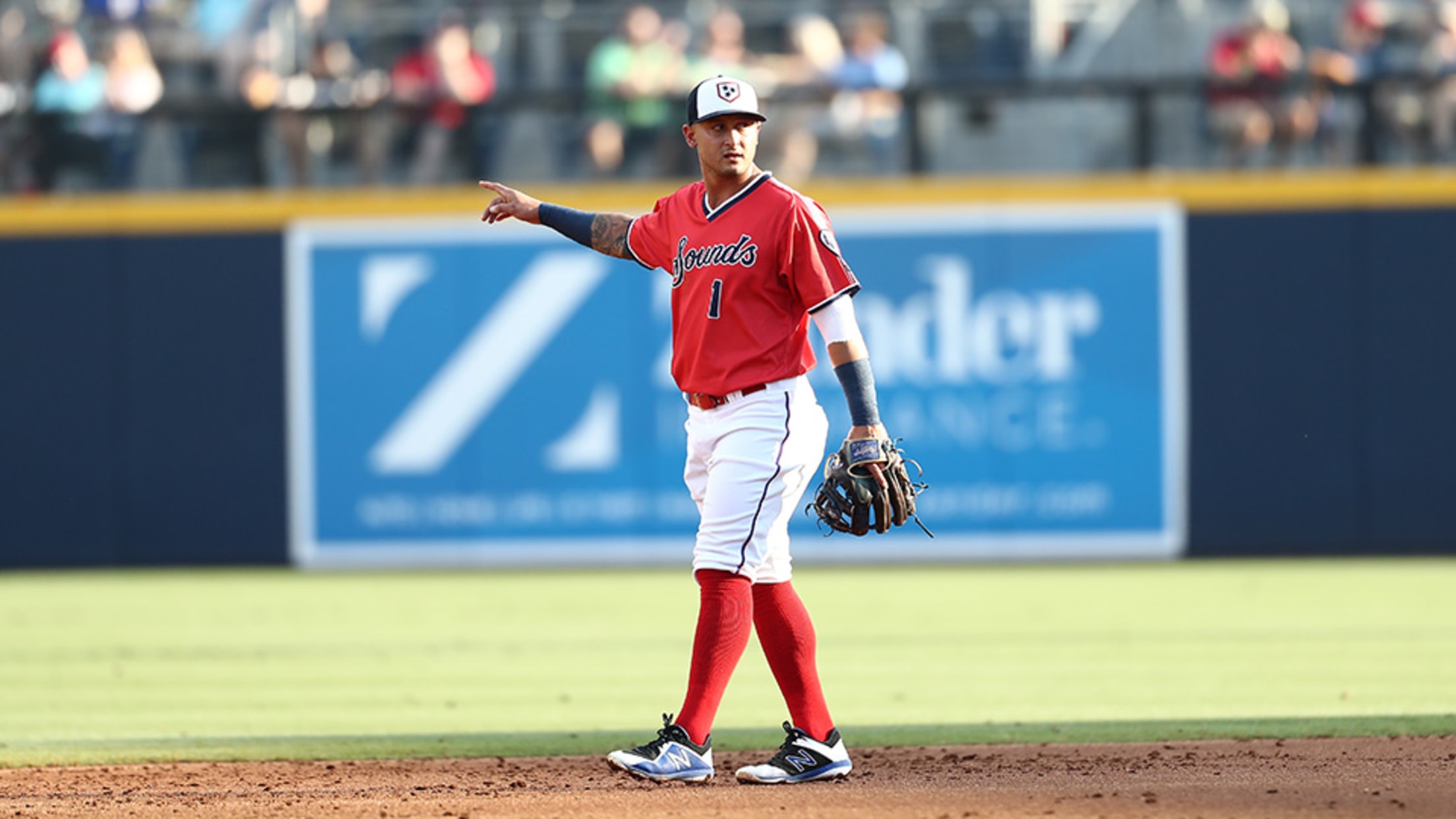 The New Orleans Baby Cakes scored five runs in the top of the eighth inning to grab a come-from-behind 7-4 win over the Nashville Sounds in front of a sellout crowd of 10,208 at First Tennessee Park Friday night.The two teams were even through the first six innings at 2-2.
Sounds Get Swept in Omaha
Nashville Enters All-Star Break on Four-Game Losing Streak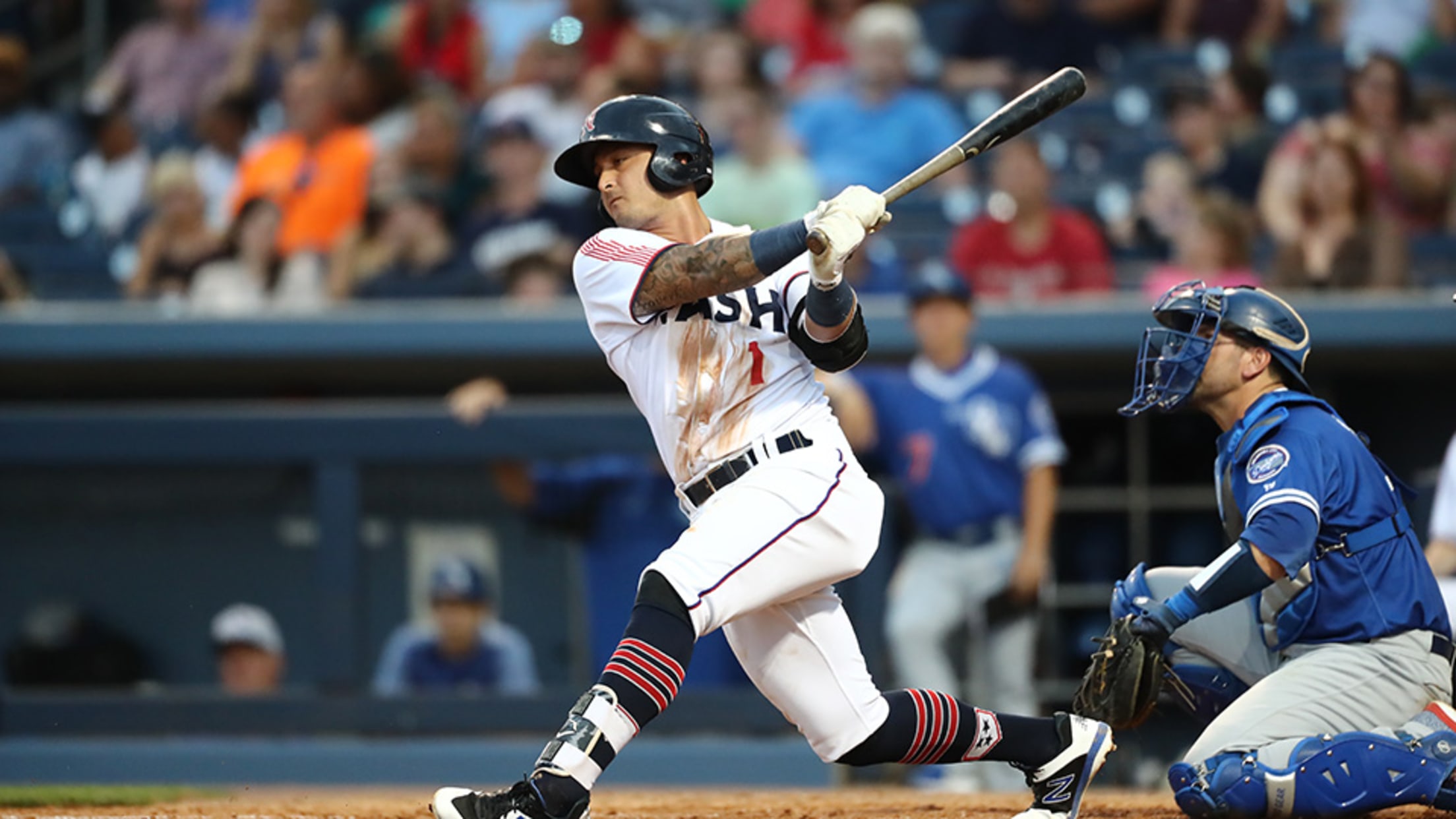 Nashville finished a tough series against Omaha today, losing 10-5 and was officially swept by the Storm Chasers. It was a close game through the first half of the game until Omaha pulled away from Nashville.The first lead of the series for Nashville was taken in the first inning when
12-Run Inning Lifts Sounds Past Dodgers
Nashville Holds Off Oklahoma City to Win Third Straight Series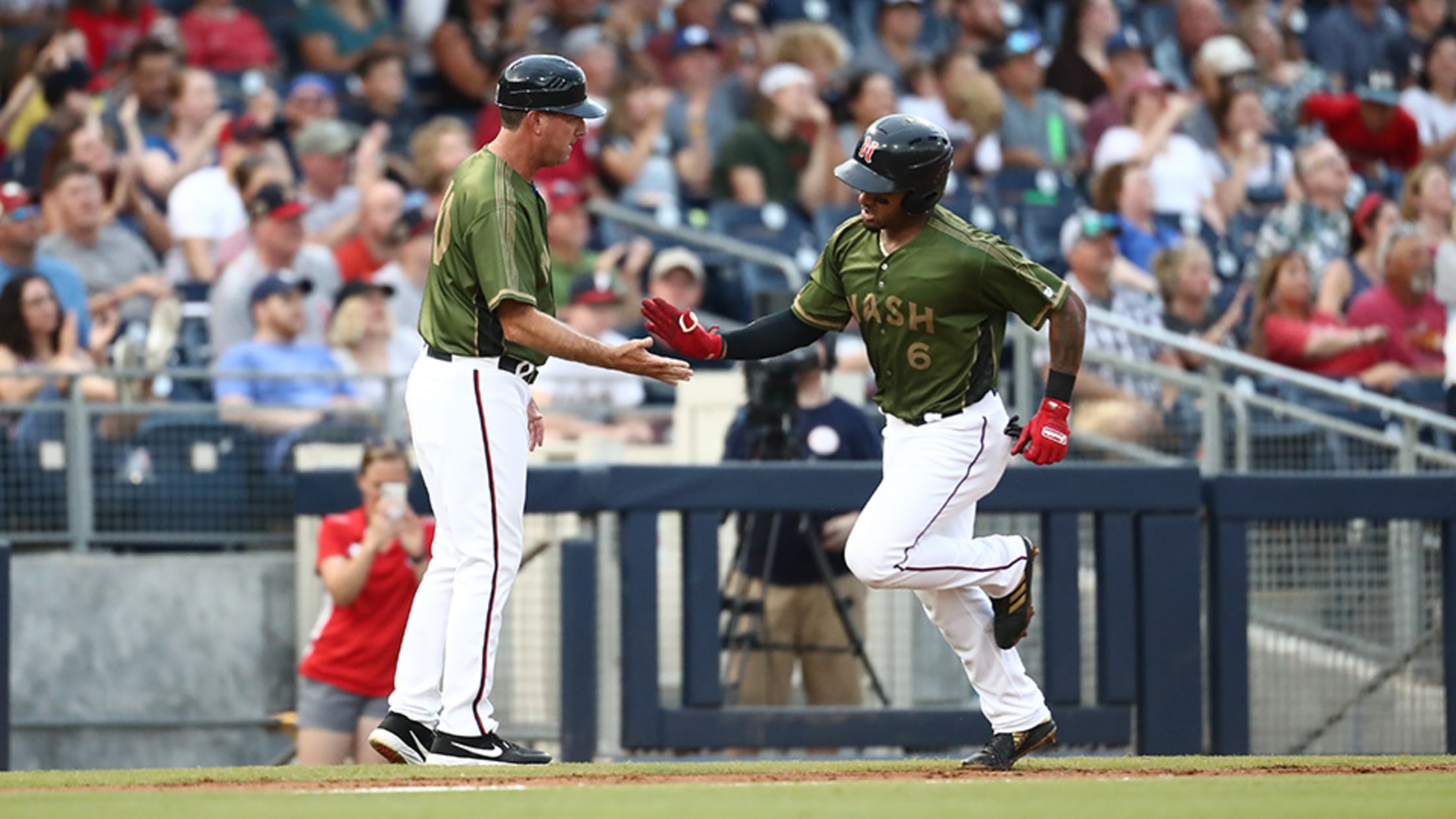 The Nashville Sounds erupted for 12 runs in the bottom of the second inning and held off the Oklahoma City Dodgers in a 14-11 win in front of a sellout crowd of 11,398 at First Tennessee Park Wednesday night.In their largest scoring inning of 2019, Nashville sent 16 batters to
Sounds' Streak Snapped at Home
Oklahoma City Halts Nashville's Winning Streak at Five Games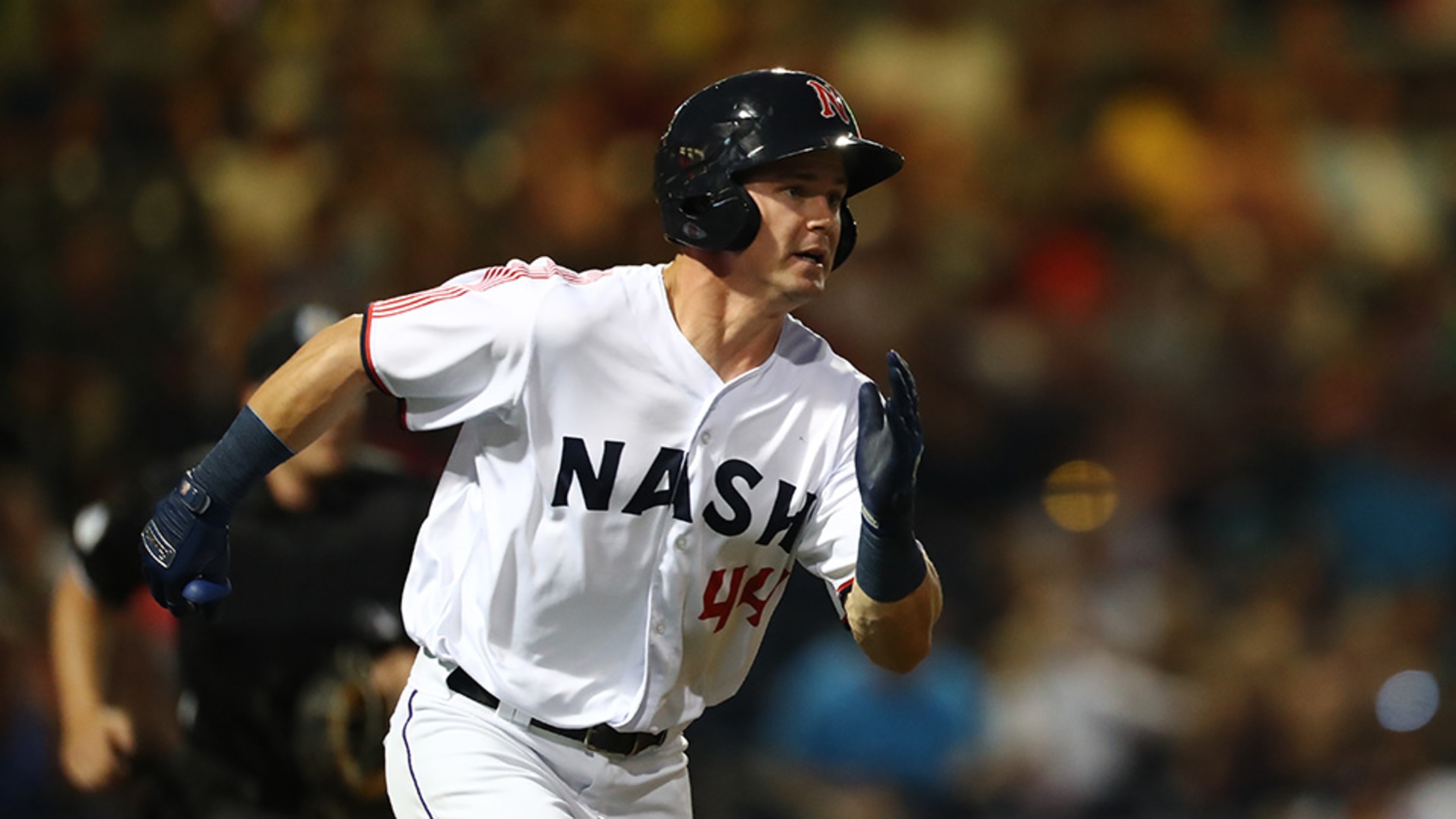 The Oklahoma City Dodgers scored five runs in the top of the eighth inning to pull away from the Nashville Sounds in a 10-7 win in front of a sellout crowd of 11,028 at First Tennessee Park Saturday night.The back-and-forth tilt was even at the start of the eighth. Trouble
Sounds' duo teams up for circus grab
Heineman, Lopes present case for catch of the season in win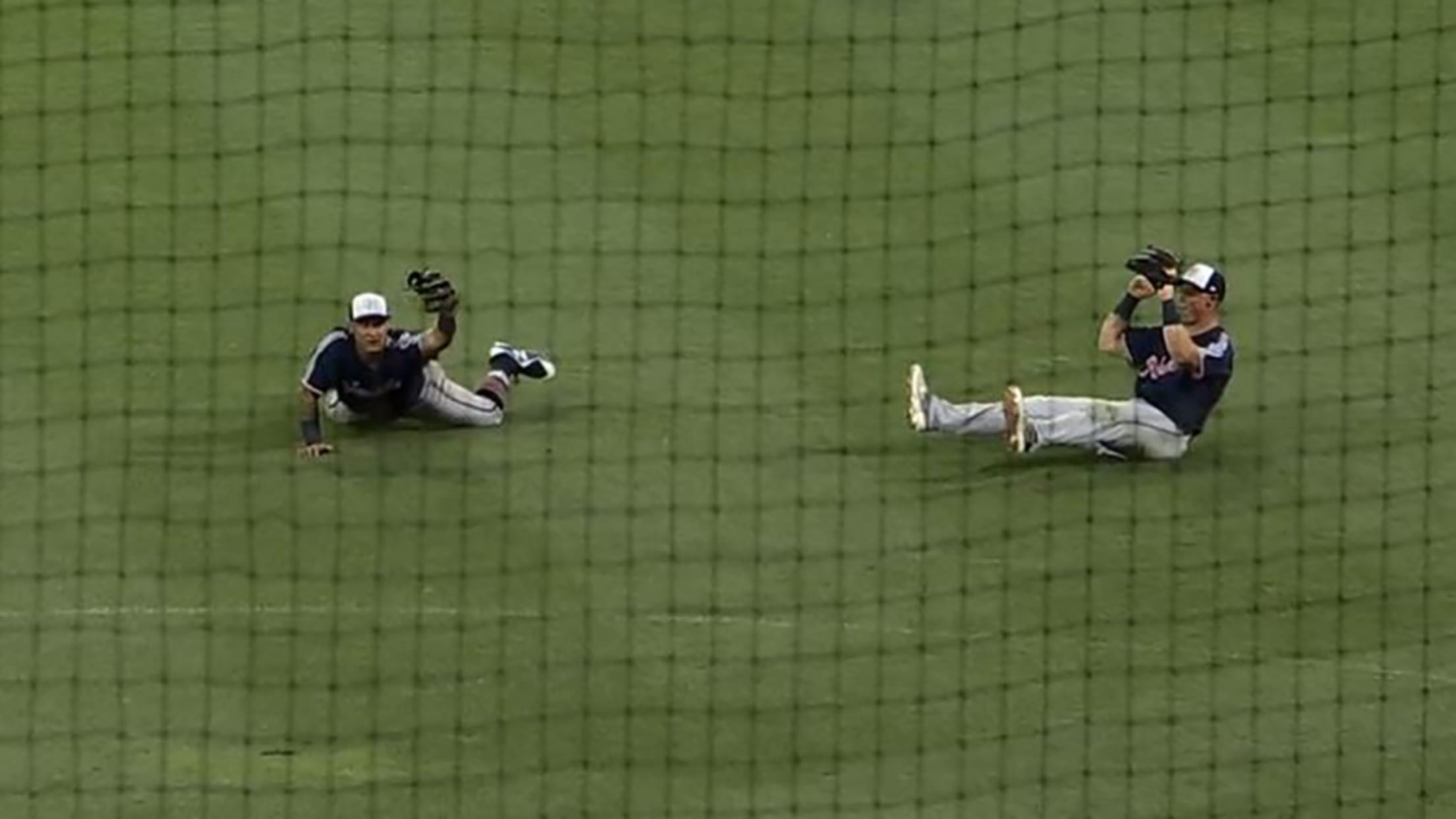 Sure, it's only June. But Triple-A Nashville right fielder Scott Heineman and second baseman Christian Lopes have set a high bar for catch of the year.The duo converged on a blooper off the bat of Memphis' Andrew Knizner in shallow right field in the third inning Tuesday night. Heineman --
Prospect Roundup: Games of June 3
White Sox's Robert extends hit streak, Brewers' Feliciano homers twice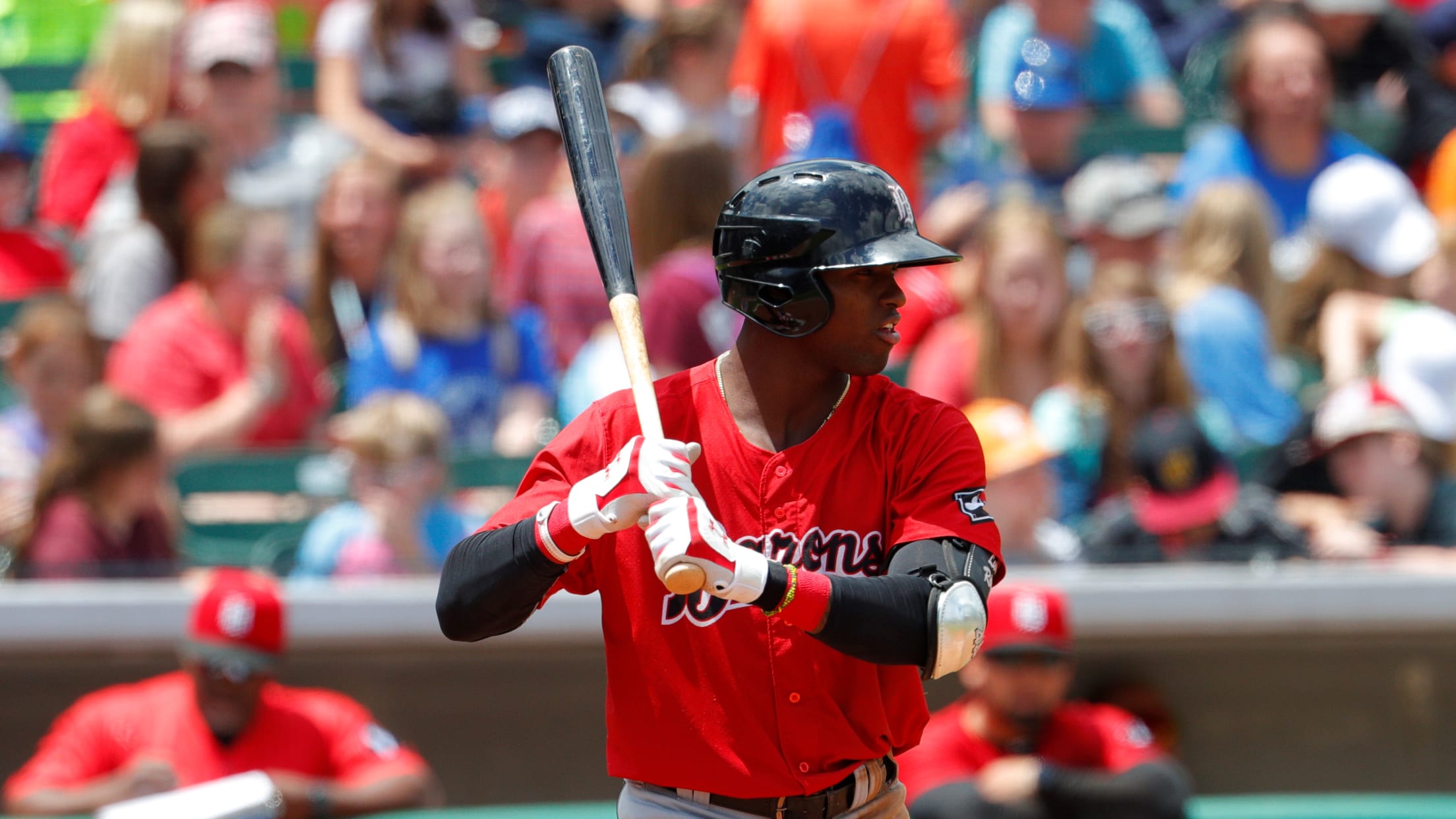 White Sox OF Luis Robert, Double-A Birmingham: 3-for-4, 2 R, RBI, SB -- Chicago's No. 2 prospect collected a double and two singles in the second game of a twinbill, a 6-0 Barons win over Jackson. MLB.com's 18th-ranked prospect extended his hitting streak to 13 straight games and improved his average
Lopes plays pivotal role in 10-9, extra-inning win
James Jones earns first-career save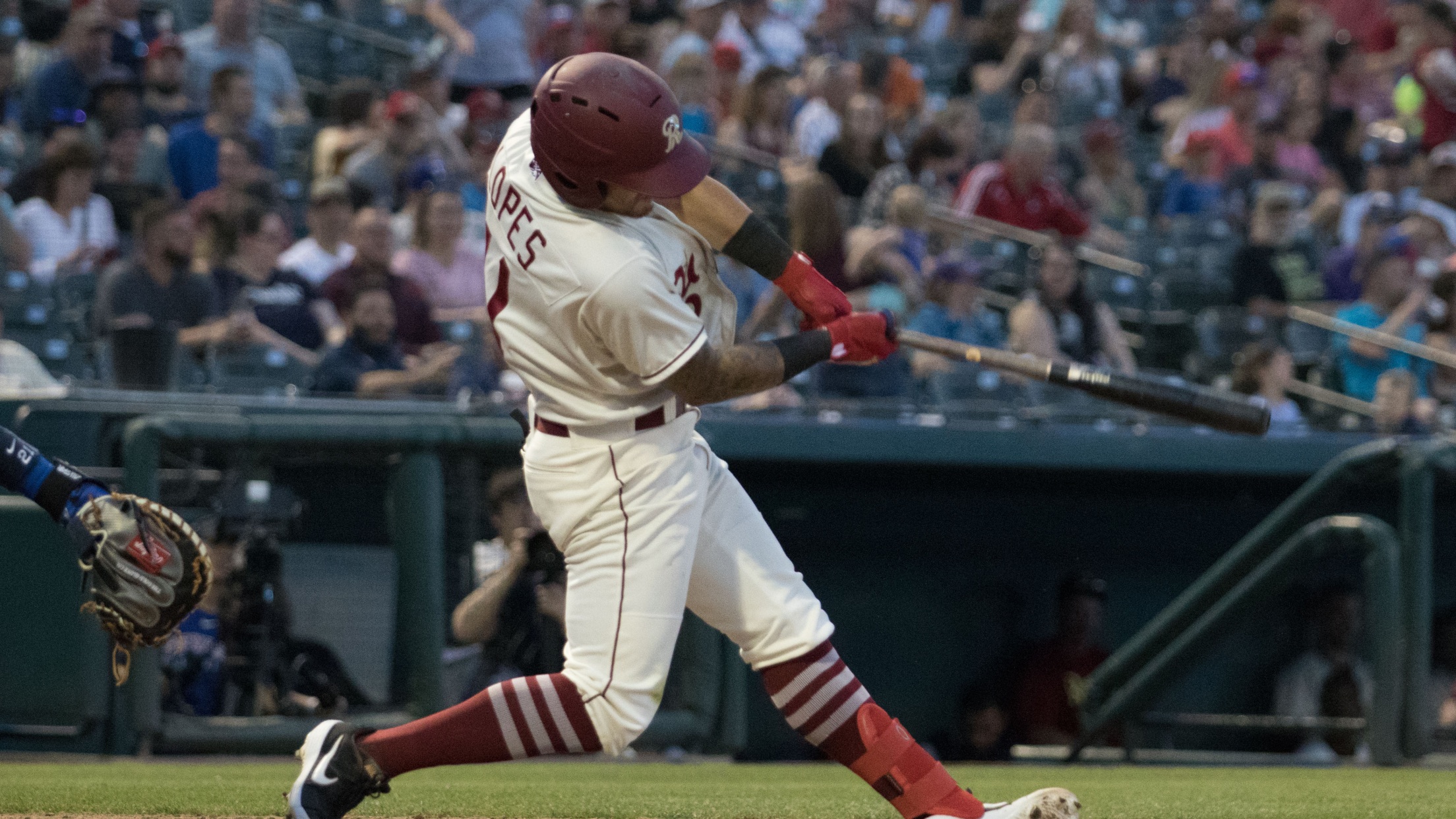 CORPUS CHRISTI, Texas (May 25, 2019) - Christian Lopes was 2-for-2 with a home run, four RBIs and two walks Saturday, as the Riders held on to defeat Corpus Christi 10-9 in 10 innings.SYNOPSIS* Tony Sanchez put the Riders ahead for good in the 10th with an RBI double.* Lopes broke
Lopes' monstrous night fuels dramatic comeback win
Riders rally late to win sixth straight
MIDLAND, Texas (April 13, 2019) - Christian Lopes went 4-for-5 with a home run and four RBIs, helping the Frisco RoughRiders rally to knock off Midland 5-4 and record the club's sixth consecutive victory.SYNOPSIS* Down 4-3 with two outs in the ninth, Lopes delivered a go-ahead, two-run single to put the
Marlins' Diaz reels in Player of the Week
Miami's No. 7 prospect batted .565/.667/.739 for Jumbo Shrimp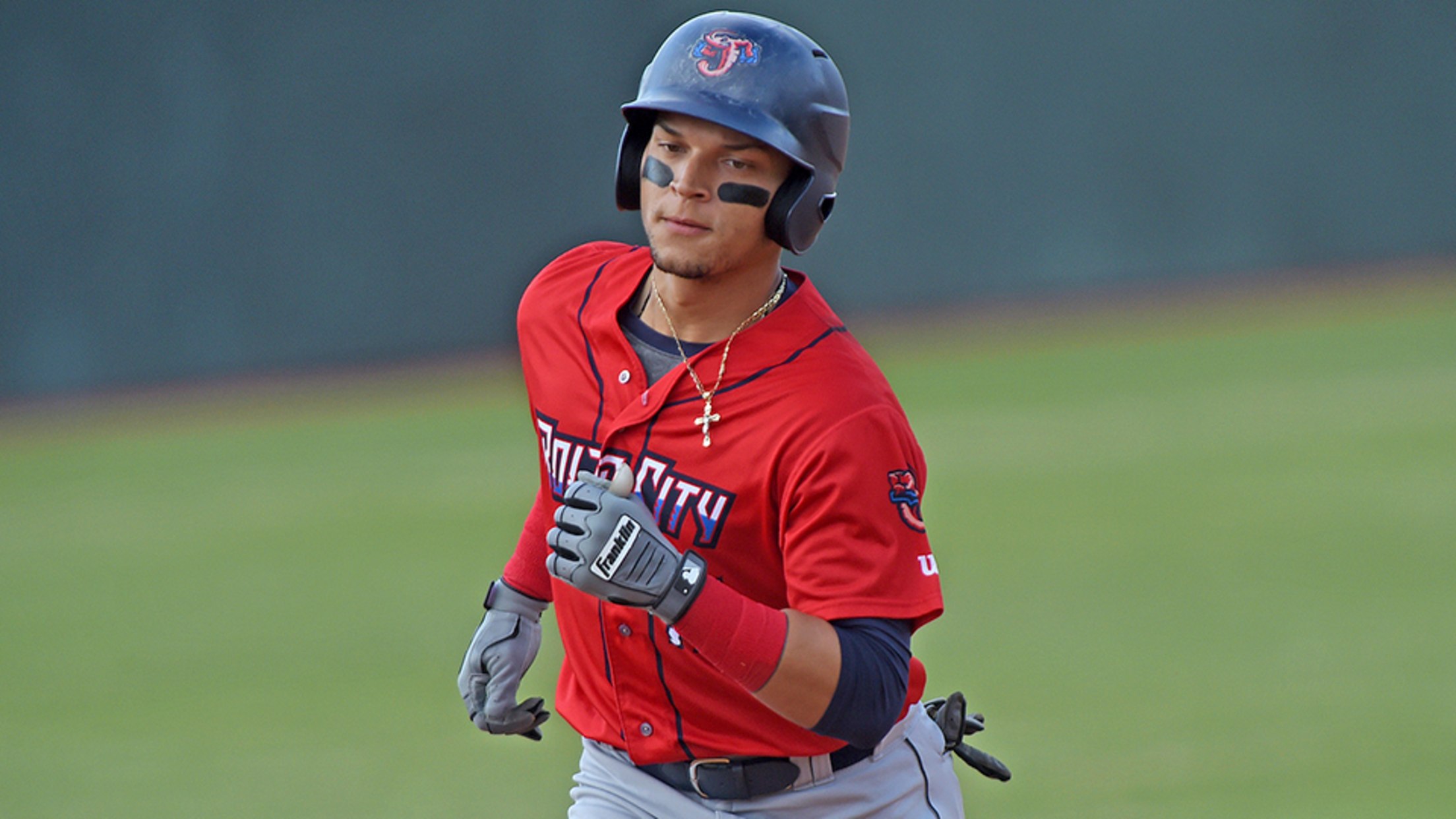 A little more than two weeks ago, Isan Díaz was just returning to the Double-A Jacksonville lineup after being plunked in the head on May 16. It hasn't taken him long to show he's moved on from that potentially scary situation.The Marlins' No. 7 prospect has been named the Southern League
Lopes, Lawrence take home weekly awards
Express IF ignites offense by totaling 26 bases; Rainiers RHP allows one run over 15.0 innings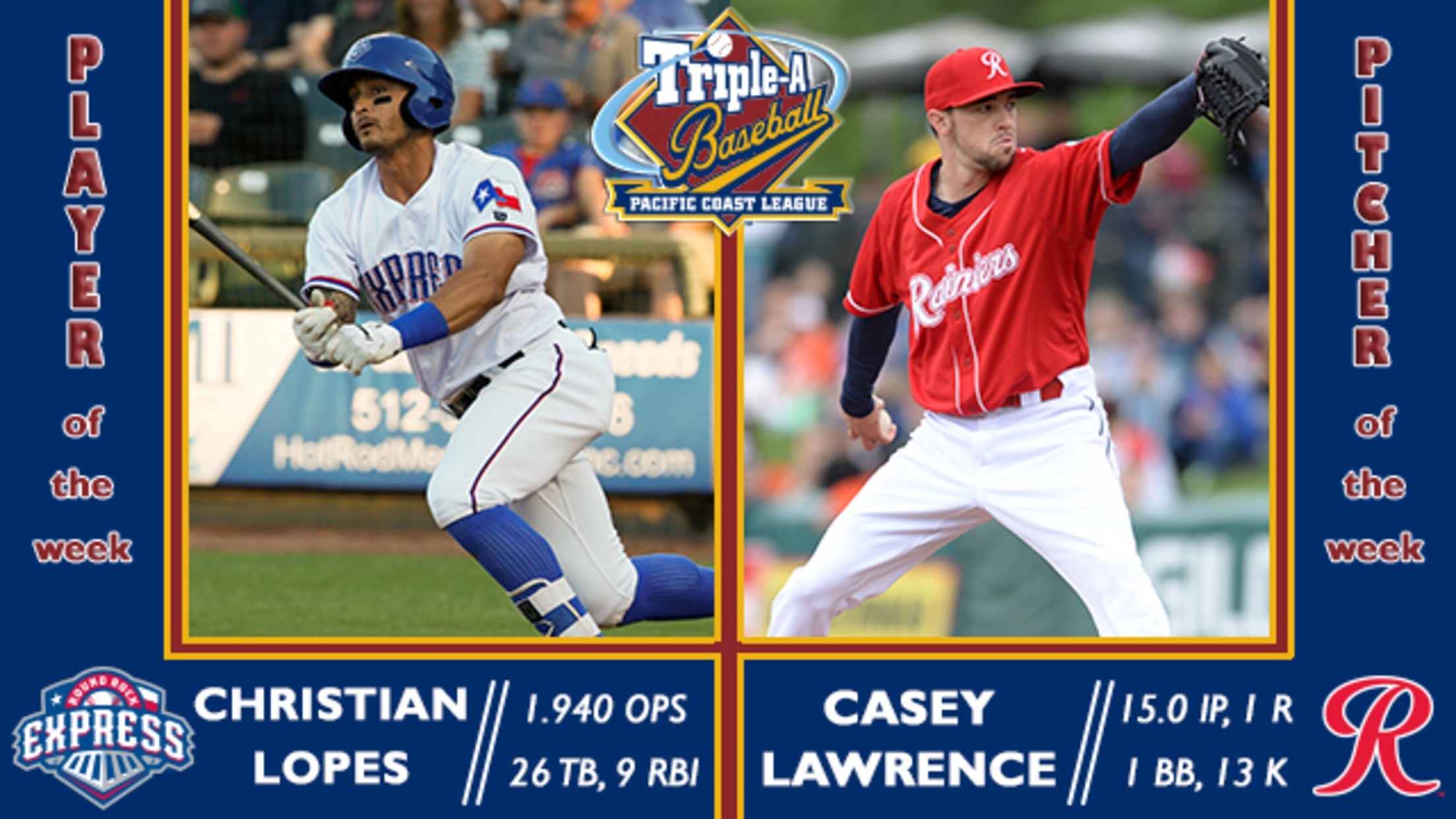 ROUND ROCK, Texas - The Pacific Coast League announced Monday that Round Rock Express infielder Christian Lopes and Tacoma Rainiers right-hander Casey Lawrence have been selected as the Player and Pitcher of the Week for the period of June 4-10, 2018.