Braves' Muller leads Pitchers of the Week
Atlanta's No. 12 prospect finds improved control at Double-A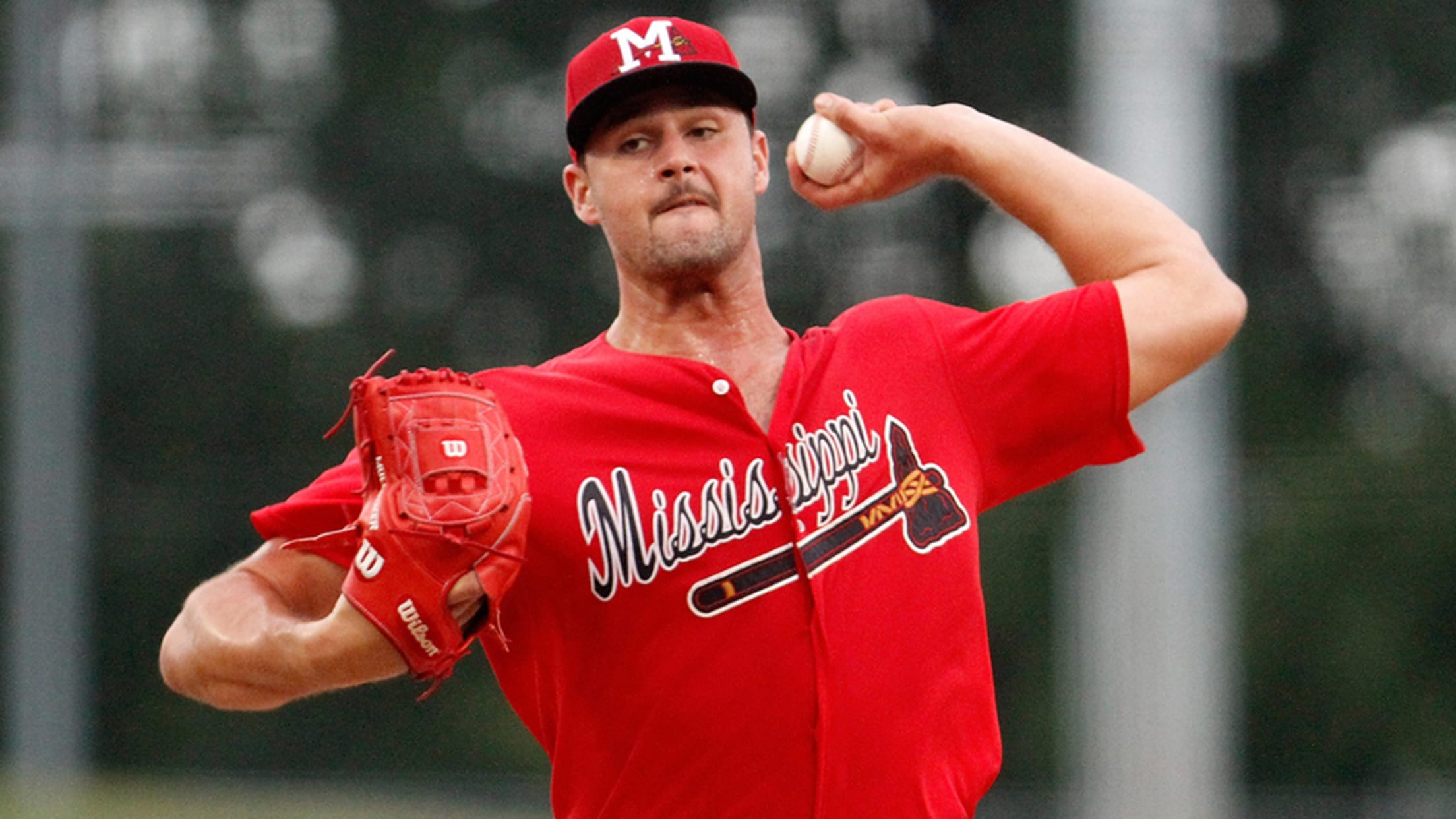 Kyle Muller has the size at 6-foot-6, 225 pounds. He has the stuff, highlighted by a return to the velocity that led him to be a second-round pick in 2016. But he didn't yet have the control in 2019 to make the whole package come together. Now he's got that,
Sneed flirts with perfection for Express
Astros right-hander retires first 22 batters in bid for history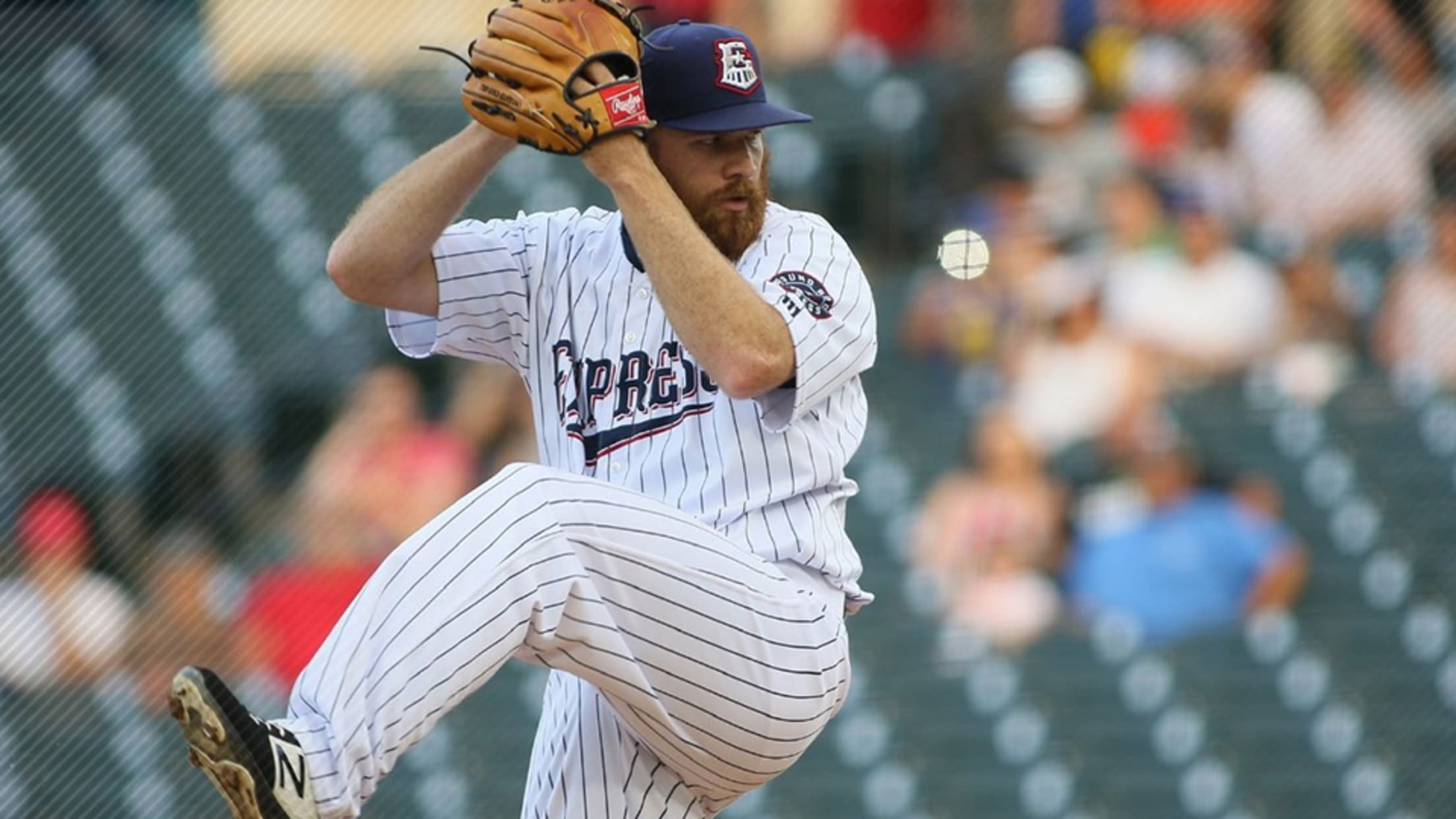 With a name synonomous with pitching greatness, the third time was almost the charm for Cy Sneed.The Astros right-hander flirted with perfection Wednesday, retiring the first 22 batters en route to eight one-hit innings as Triple-A Round Rock beat San Antonio, 4-0, at Dell Diamond.Cory Spangenberg stroked an opposite-field double
Chihuahuas beat Grizzlies 4-2 to send series to a winner-take-all game five Sunday night
Yordan Alvarez goes 2-for-4 with a solo shot; Jack Mayfield adds two hits in the loss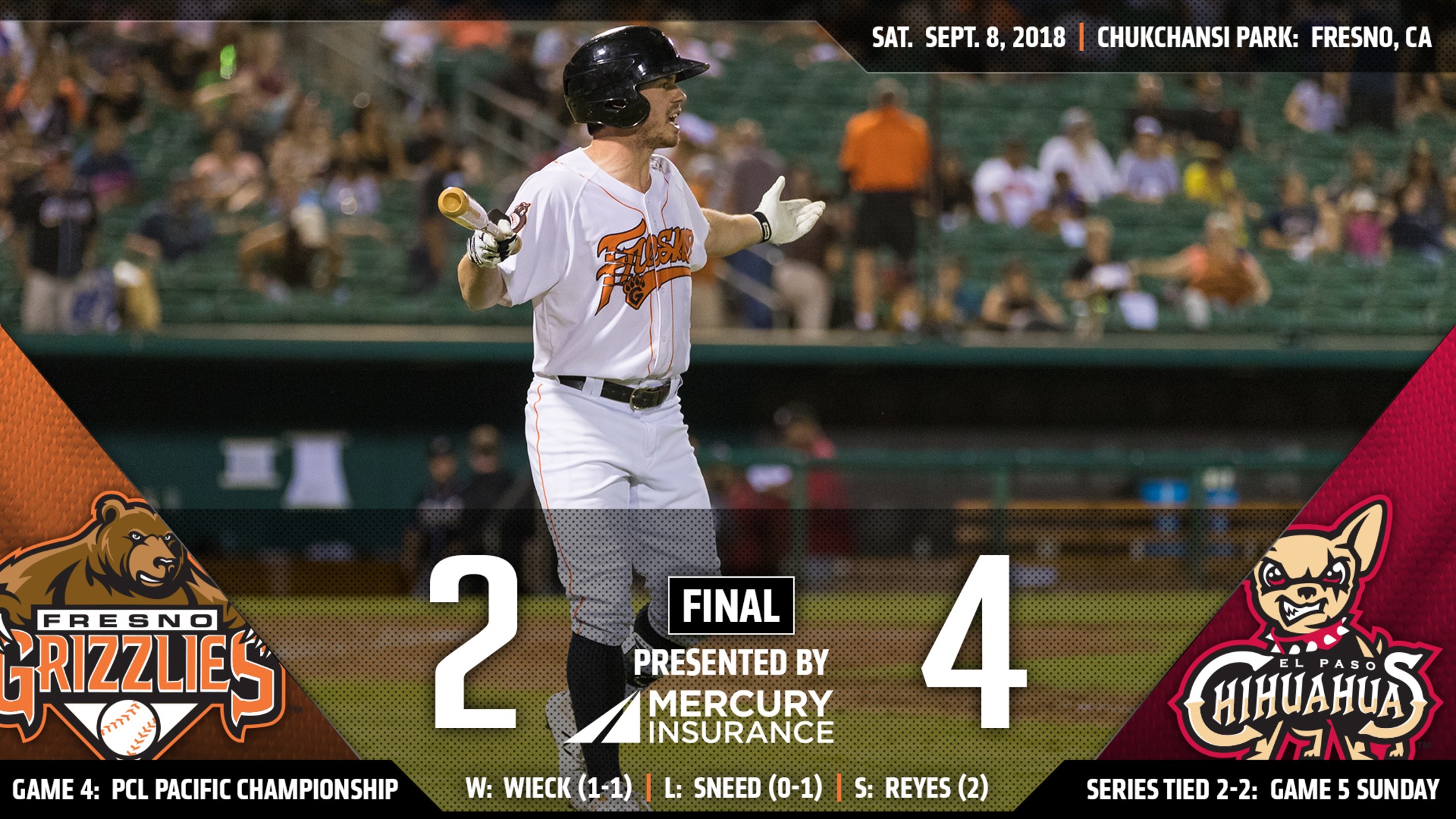 In front of a crowd of 5,116, the El Paso Chihuahuas (2-2) beat the Fresno Grizzlies (2-2) 4-2 in game four of the PCL Pacific Championship Saturday night from Chukchansi Park. With the win, the Chihuahuas sent the series to a winner-take-all game five tomorrow evening.Jack Mayfield (2-for-3) grabbed the
Cy Sneed's strong start backed up by three Grizz homers in 9-1 win over Cubs
Sneed hurls six scoreless innings; Garrett Stubbs (3), Derek Fisher (9) and Jack Mayfield (10) each go deep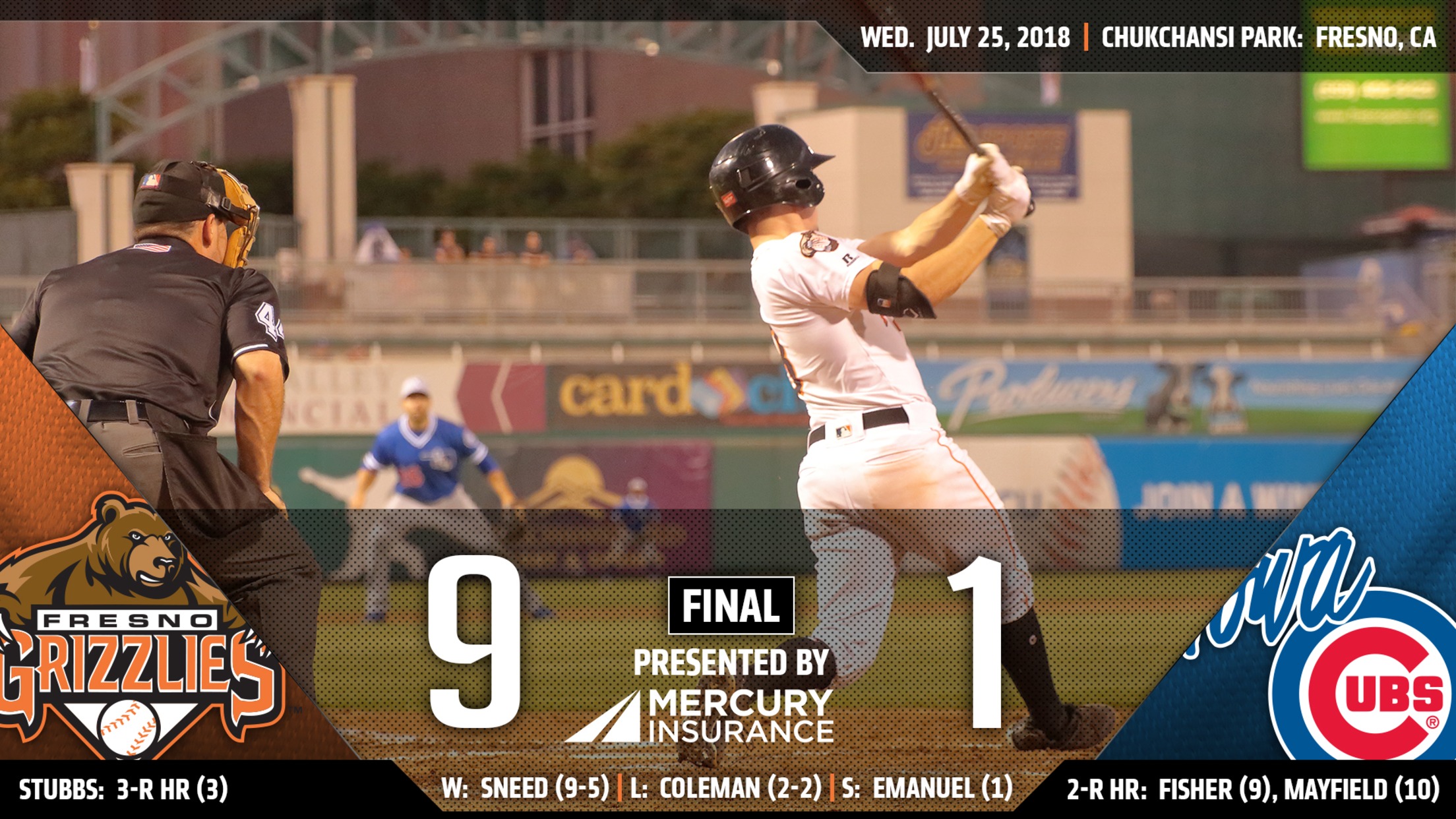 Behind an offensive eruption, the Fresno Grizzlies (60-43) vanquished the Iowa Cubs (37-65) 9-1 Wednesday night from Chukchansi Park. With 12 hits and three longballs, the Grizzlies improved to 12-4 versus the American conference. Starter Cy Sneed (9-5) enjoyed the support en route to the victory. He tossed six scoreless
Sneed stymies Sacramento in 5-0 Fresno win
Cy Sneed has not given up a run in half of his starts (7 of 14); Jon Kemmer belts a HR for second straight game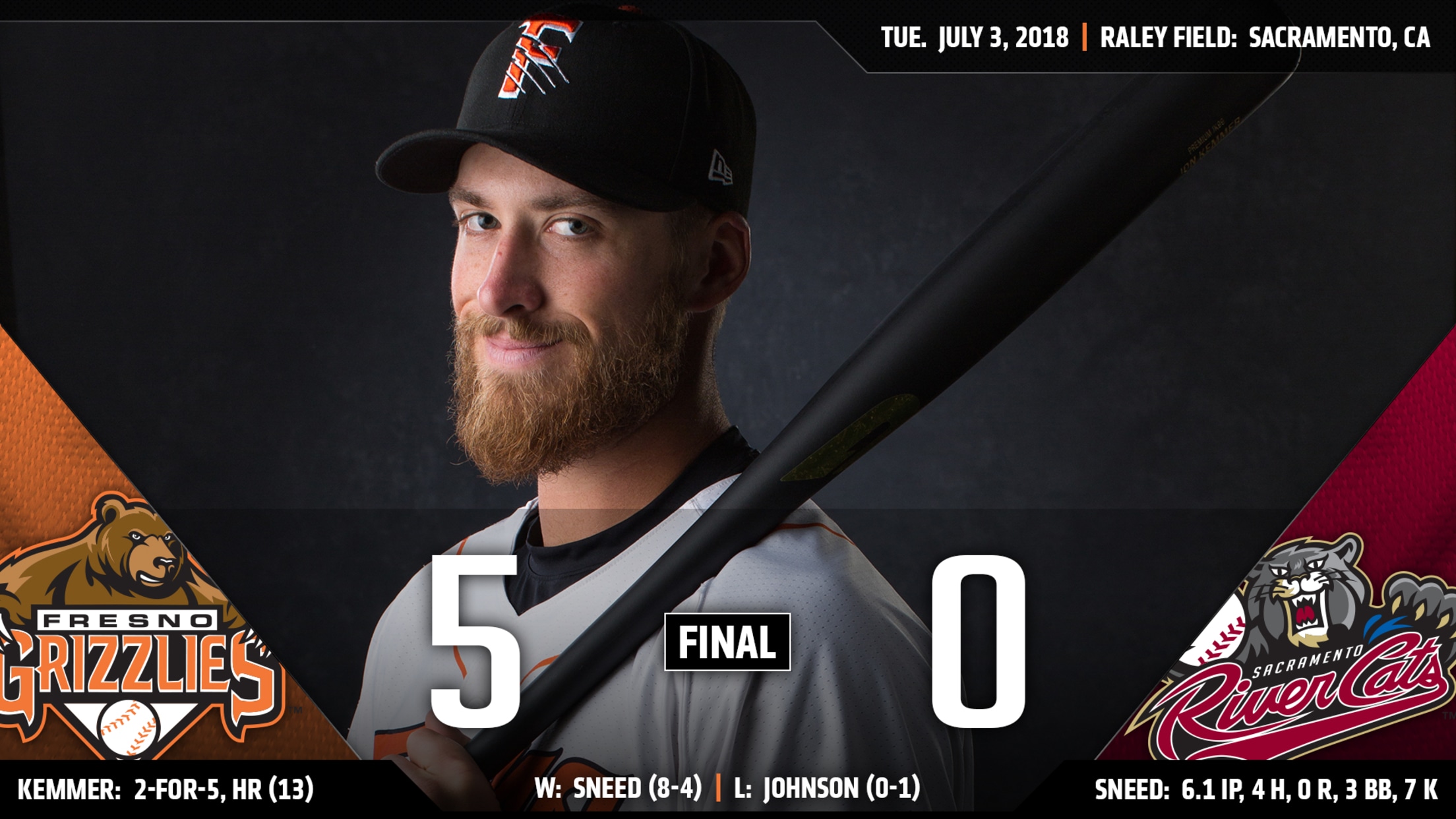 The Fresno Grizzlies (49-35) blanked the Sacramento River Cats (38-47) 5-0 Tuesday night from Raley Field. With the victory, the Grizzlies improved to 37-20 versus the River Cats and 22-7 on the road since the affiliation switch in 2015. Fresno is perfect in the fifth game of a series (4-0)
Marlins' Yamamoto leads week's top pitchers
No. 20 Miami prospect set Jupiter record with 13-strikeout start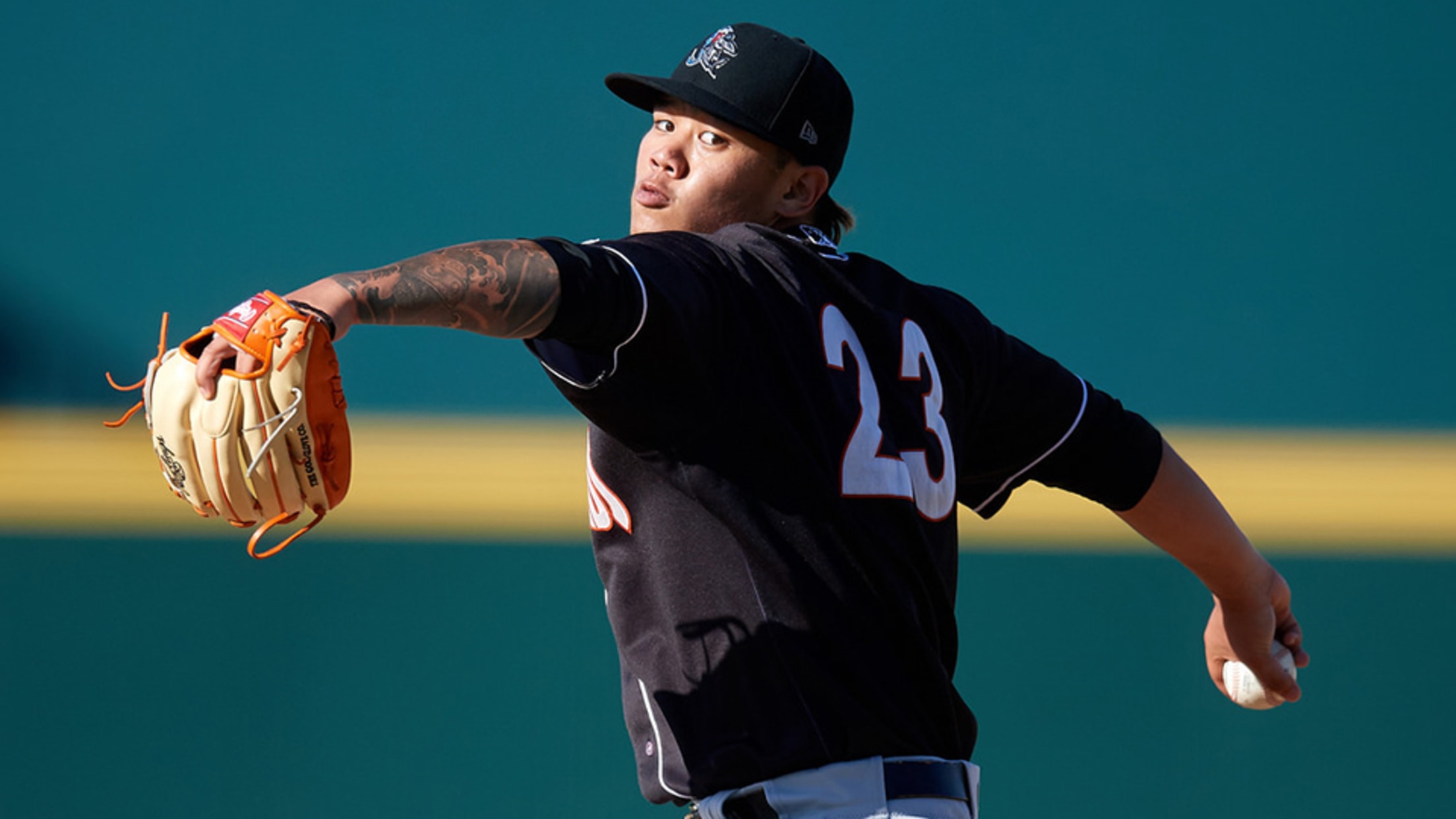 It took some time for Jordan Yamamoto to properly introduce himself as a Miami Marlins prospect. Now that he has, he's got some hardware to do the talking for him. The Marlins' No. 20 prospect highlights the latest group of Minor League Pitchers of the Week as the Florida State
Teammates Tucker, Sneed recipients of weekly awards
Fresno OF Tucker collects 15 hits, RHP Sneed delivers complete game shutout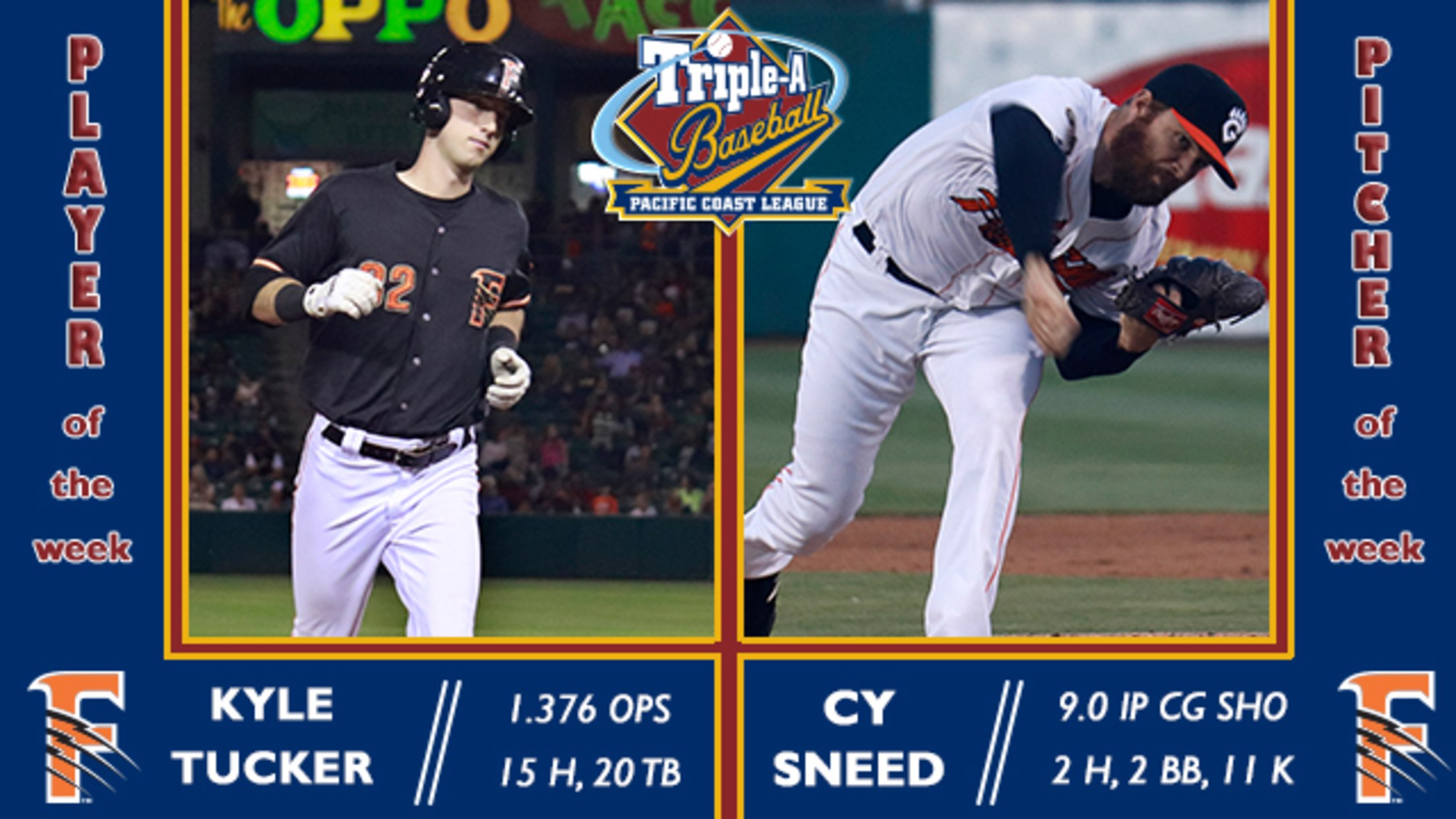 ROUND ROCK, Texas - Fresno Grizzlies teammates, outfielder Kyle Tucker and right-hander Cy Sneed , have been selected as the Pacific Coast League's Player and Pitcher of the Week for the period of June 18-24, 2018, the League office announced Monday. Tucker and Sneed are the second pair of teammates
Backed by Tucker, Sneed goes distance
Astros righty fans 11 in complete-game two-hitter for Grizzlies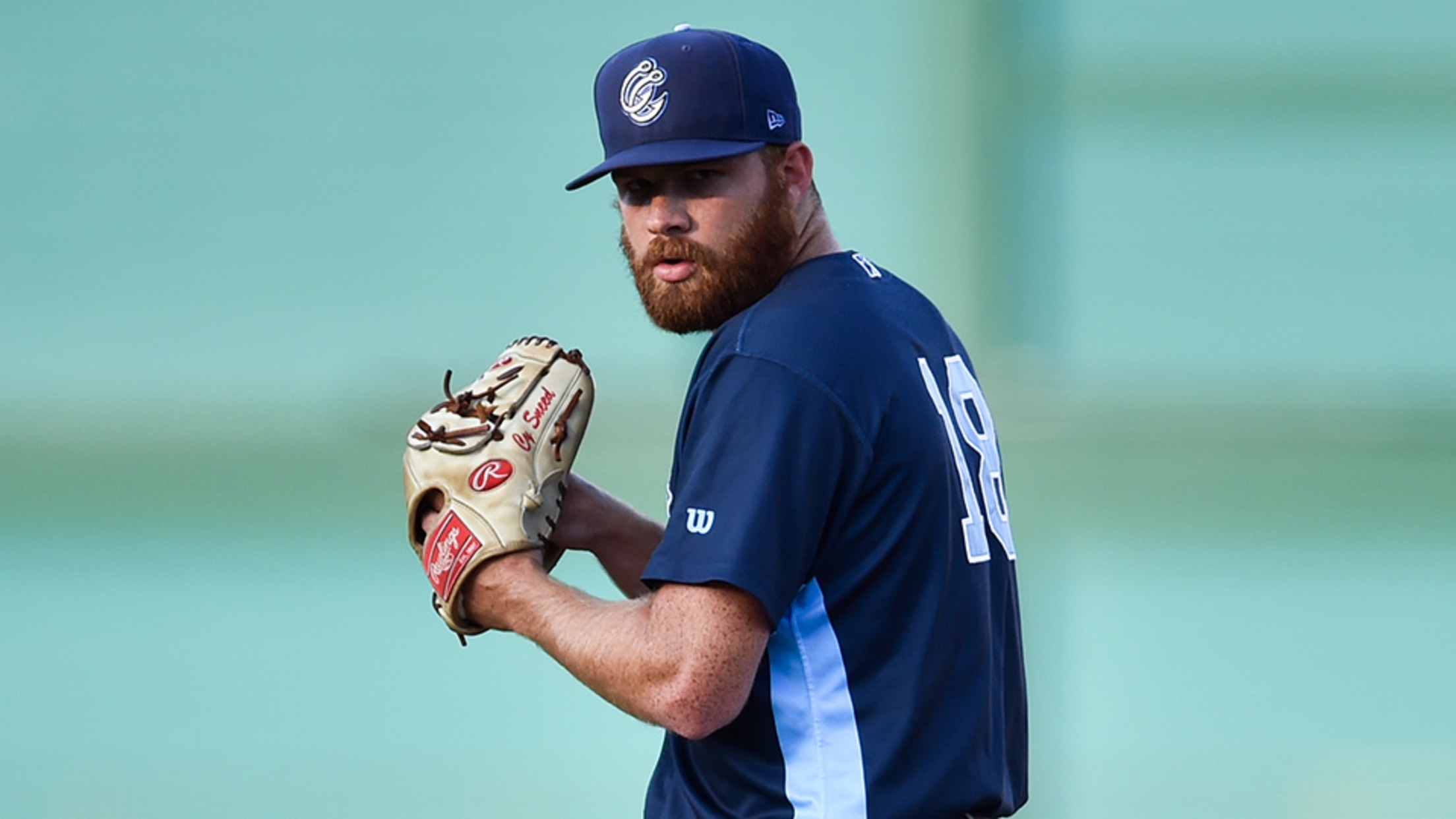 Cy Sneed has had three scoreless outings this season, but had yet to complete one. On Thursday, he put it all together.The Triple-A Fresno right-hander struck out a career-high 11 in his first nine-inning complete game, holding Albuquerque to just two hits in an 8-0 shutout at Chukchansi Park. He
Grizzlies roar past Isotopes thanks to Cy Sneed's complete game shutout
Sneed faces three over the minimum (2 H, 2 BB, 11 K, career-high) in 8-0 win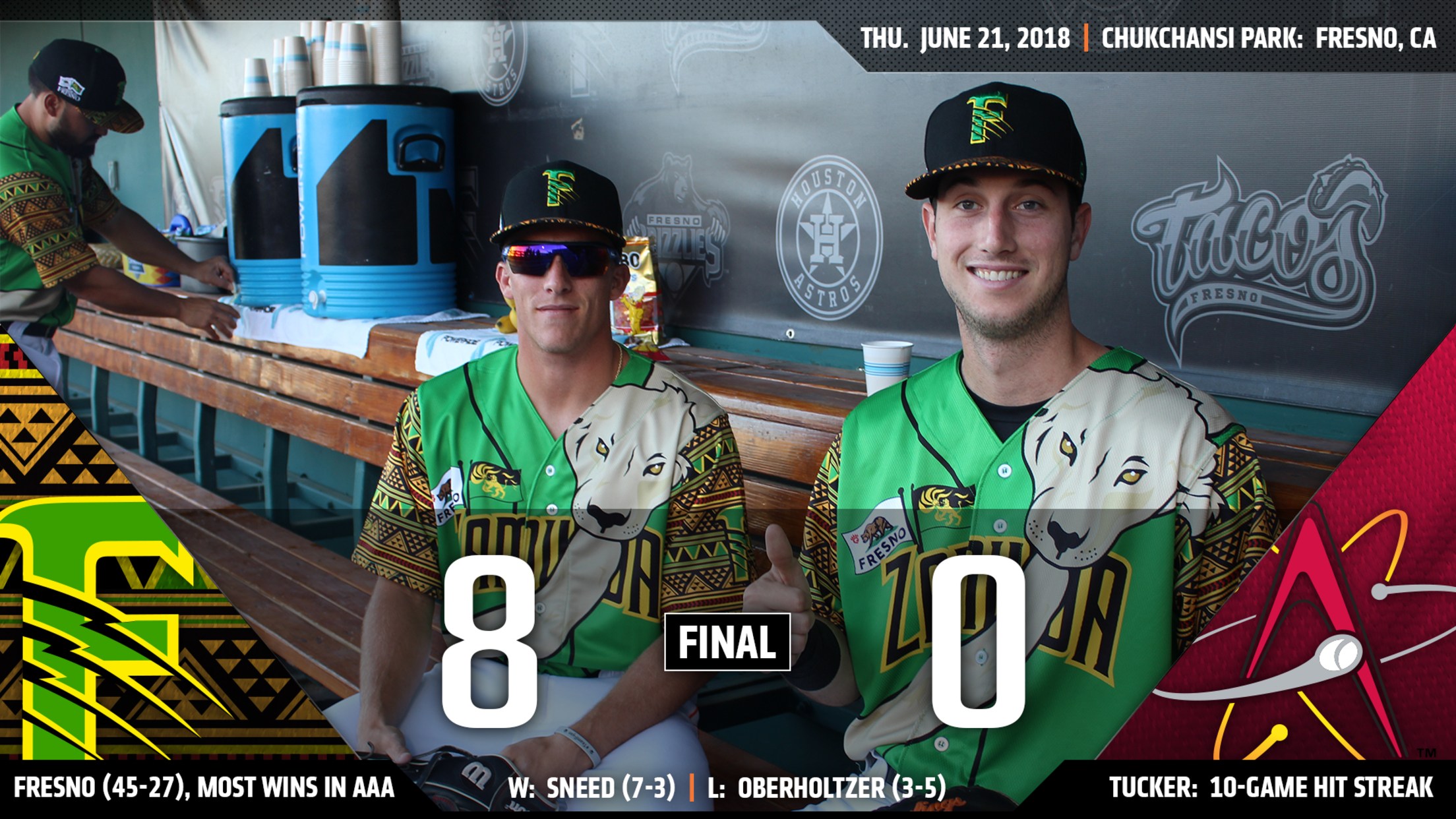 A crowd of 7,046 witnessed Cy Sneed and the Fresno Grizzlies (45-27, best record in Triple-A) blank the Albuquerque Isotopes (36-36) 8-0 Thursday night from Chukchansi Park. Sneed (7-3, win) faced three over the minimum in a career-high nine innings. He gave up two hits (no-hitter through six), two walks
Fresno falls 4-1 Thursday night in NOLA
Nick Tanielu 4-for-8, 3 RBI in the series, drives in lone run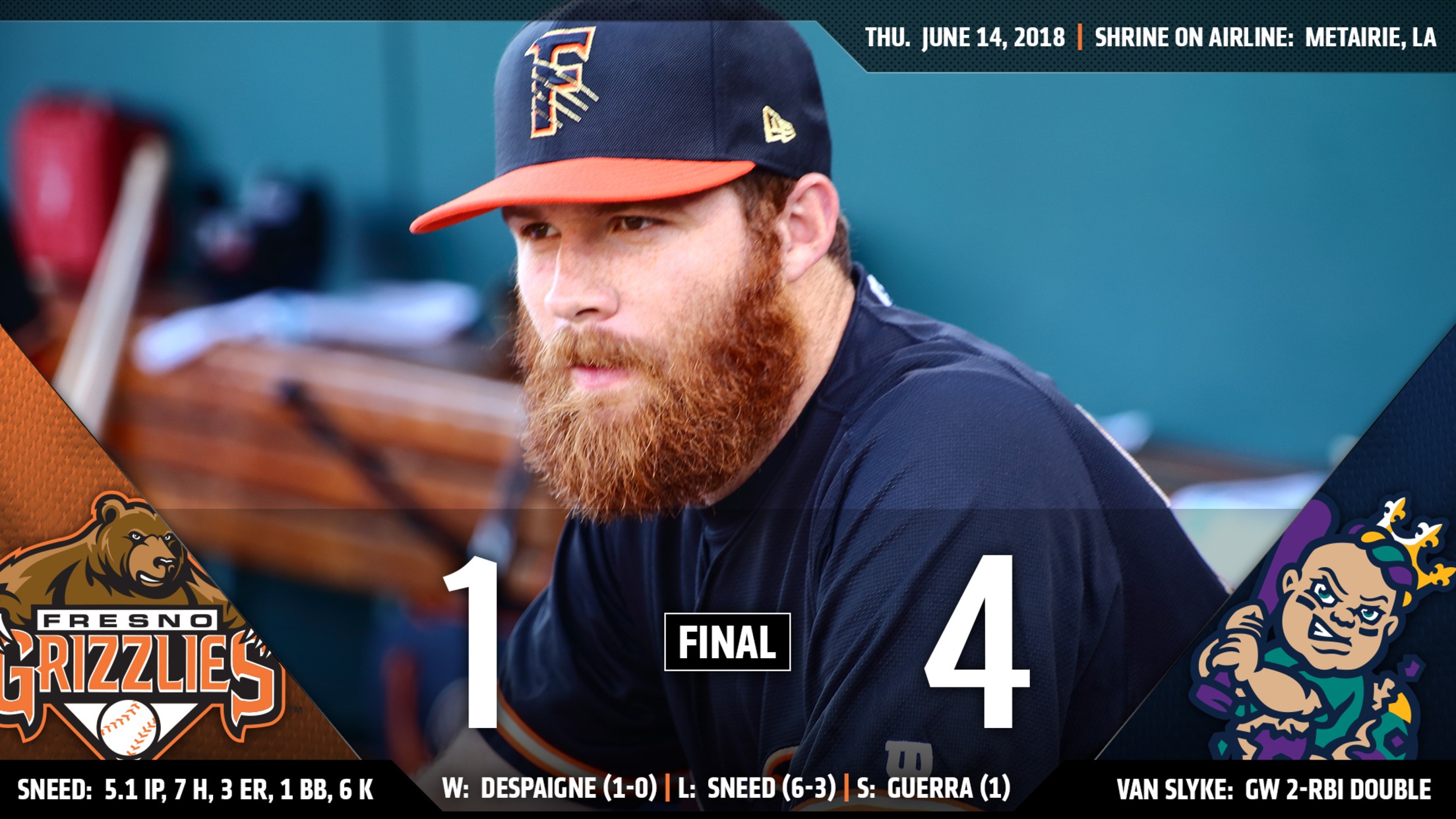 Behind a strong pitching performance, the New Orleans Baby Cakes (31-35) bounced back Thursday night with a 4-1 win over the Fresno Grizzlies (39-27). Three pitchers combined to strike out 11, allowing only six hits and one run. Starter Jarlin García went four and one-third scoreless innings, whiffing four. Odrisamer
Fresno wins rubber match 6-2 behind Sneed's gem
Cy Sneed strikes out a season-high eight in six shutout innings; Tyler White blasts 11th homer (ties team-high) and drives in three runs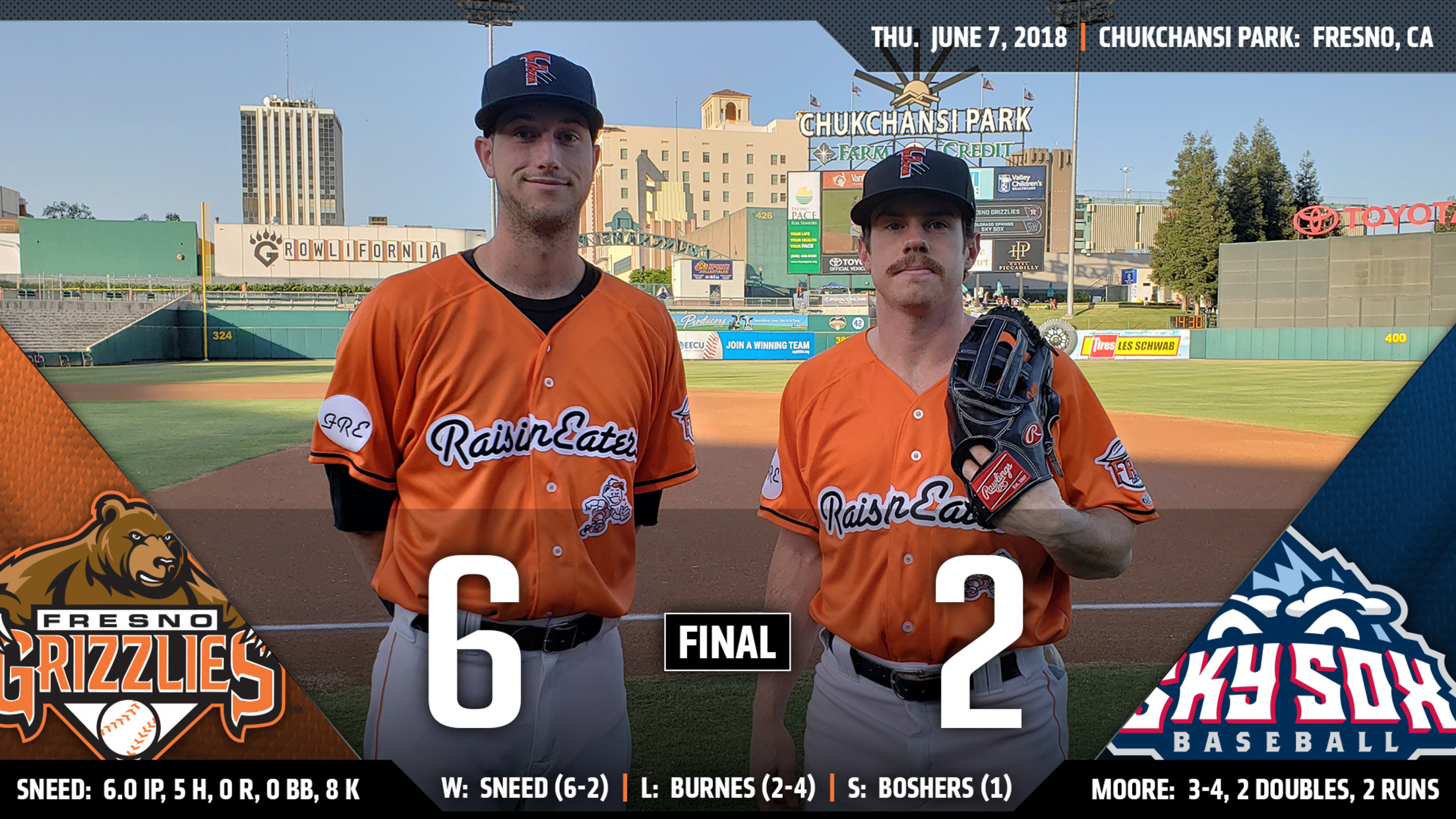 The Fresno Raisin Eaters (36-24) were victorious over the Colorado Springs Sky Sox (31-27) 6-2 Thursday night at Chukchansi Park. Fresno wore throwback jerseys to pay homage to the 1906 team, which was the first PCL-club (established 1903) in the city. Even with the unique threads, starter Cy Sneed (6-2,
Late ABQ HRs stun Grizz on Thursday
Isotopes rally down two runs in the 8th, with the game's only long balls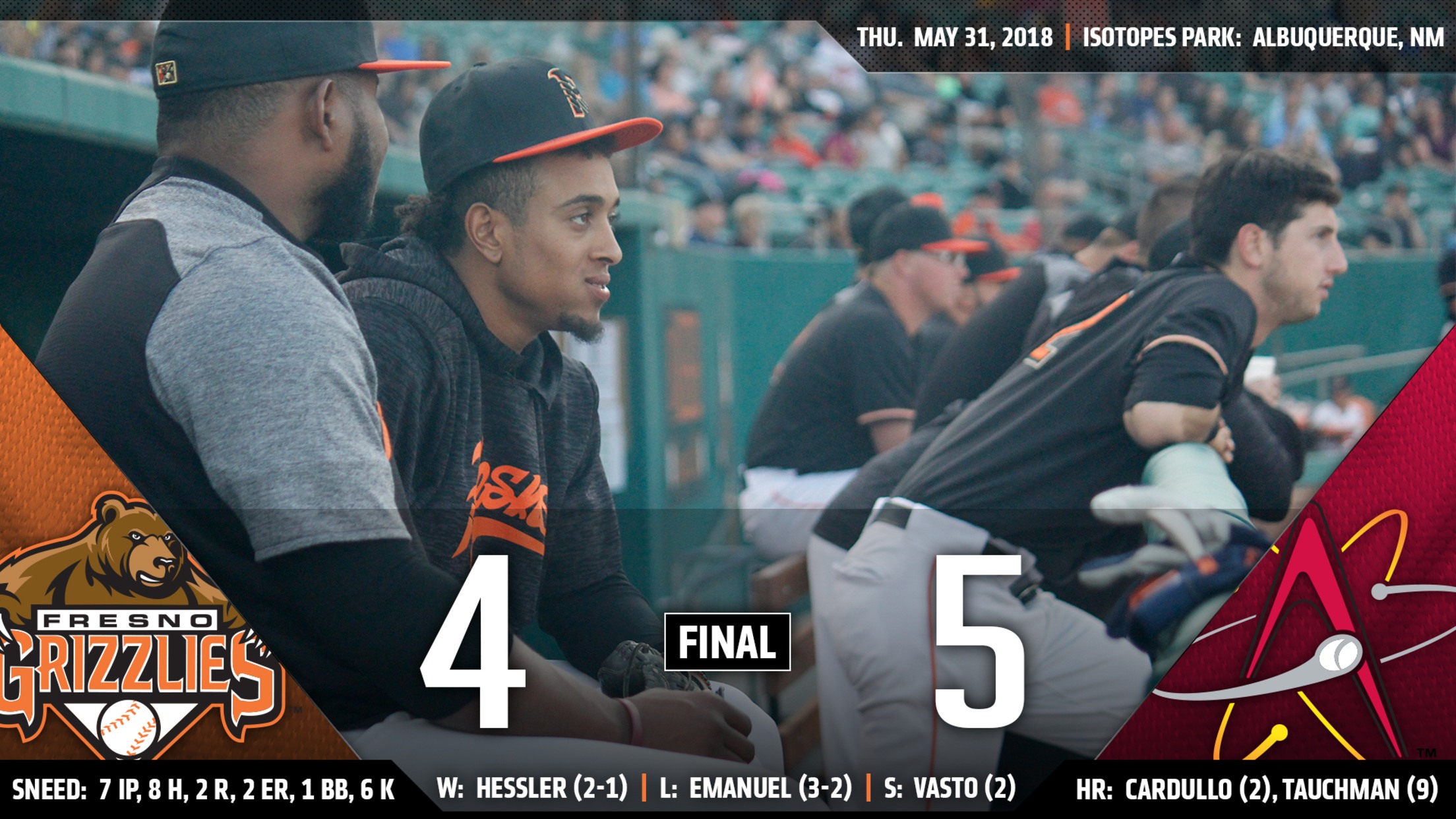 The Fresno Grizzlies (32-23) were denied their fourth consecutive road win on Thursday night while visiting the Albuquerque Isotopes (29-26), as a two-run lead slipped away in the eighth inning. 1-1 on the trip, Fresno slipped to 15-11 on the road overall, and to 7-9 in their bevy of one-run
Sneed, Grizzlies keep Chihuahuas on leash, win 5-0
Cy Sneed hurls eight shutout innings, striking out seven for team-leading fifth win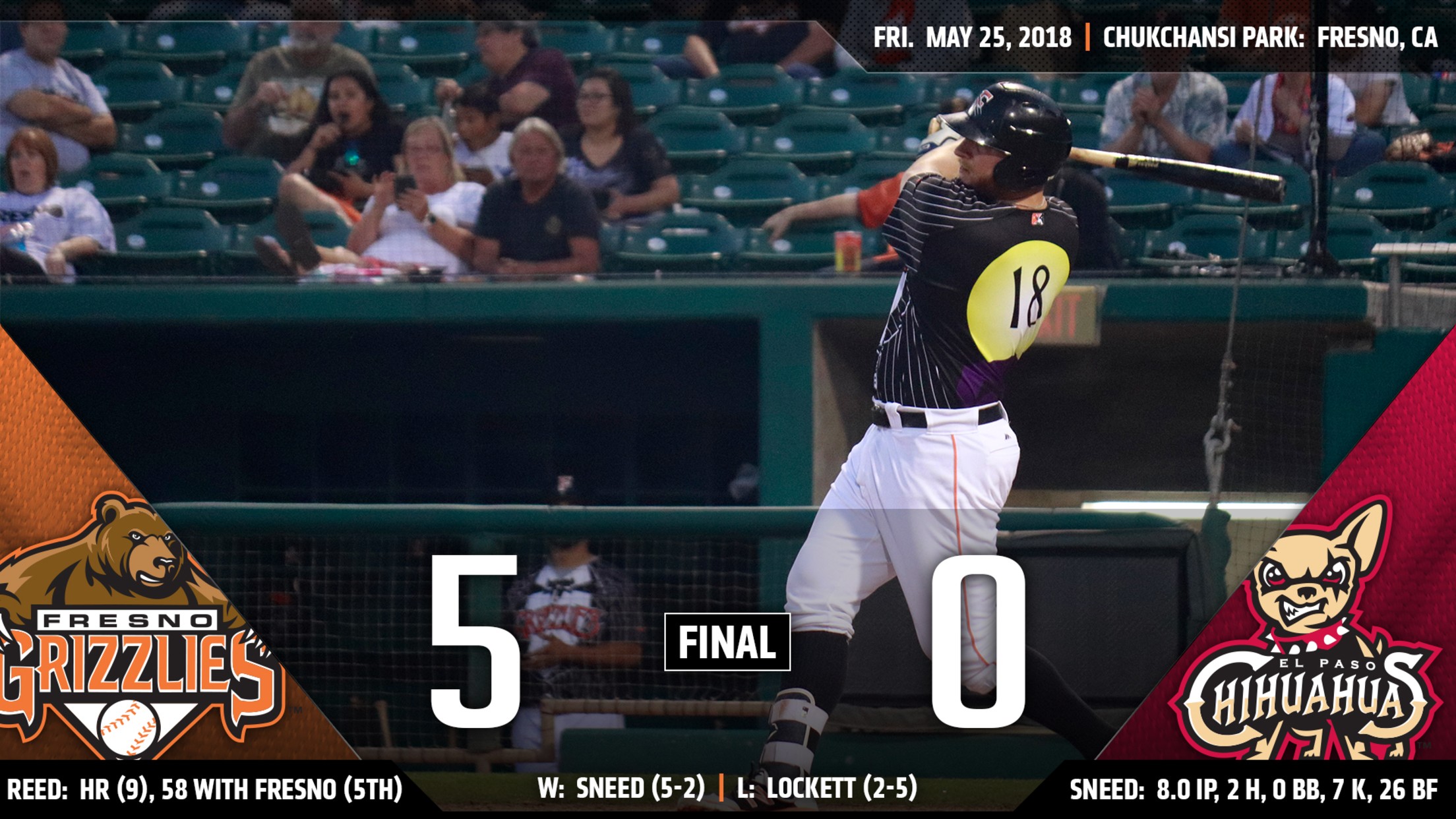 A crowd of 8,303 people saw Cy Sneed and the Fresno Grizzlies (29-20) shutout the El Paso Chihuahuas (24-25) 5-0 Friday night from Chukchansi Park. Sneed (5-2) earned the win after twirling eight scoreless innings on 104 pitches. He faced two over the minimum, fanning seven. It was the fourth
First place Grizzlies take first two games from Bees, win 6-4 on Sunday
Fresno improves to 12-6 at Chukchansi Park this season behind Cy Sneed's quality start against Salt Lake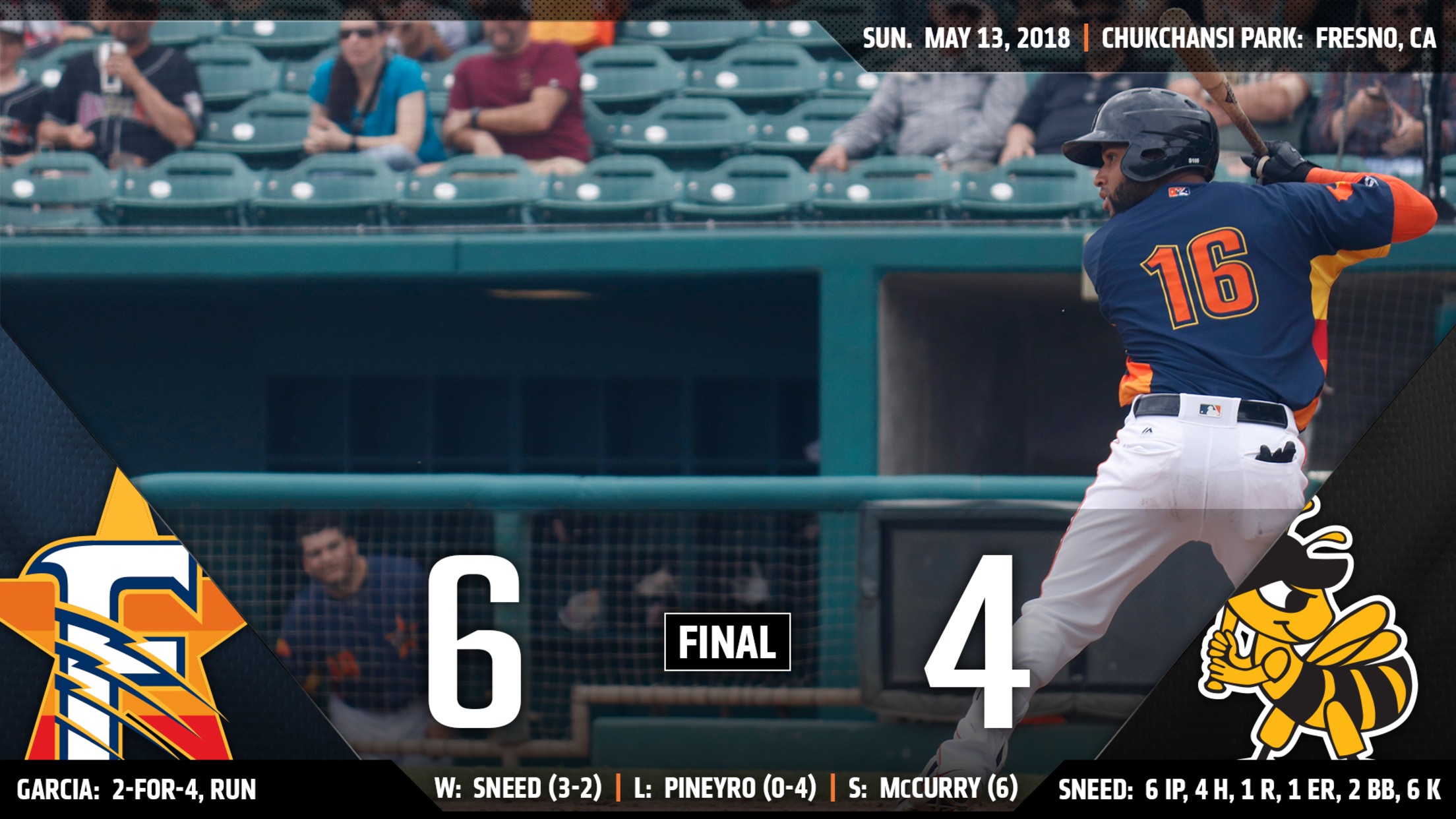 The Fresno Grizzlies (23-15) improved to 12-6 at home and 9-4 in day games on Sunday afternoon in a Mother's Day matinee at Chukchansi Park, with a 6-4 victory over the Salt Lake Bees (22-16), in a matchup of first place clubs.  Salt Lake buzzed out to a 1-0 lead
Sneed extends scoreless streak to 16 innings as Grizzlies top Rainiers 10-0
Six-run 5th highlighted by A.J. Reed two-run triple; four players record multi-RBI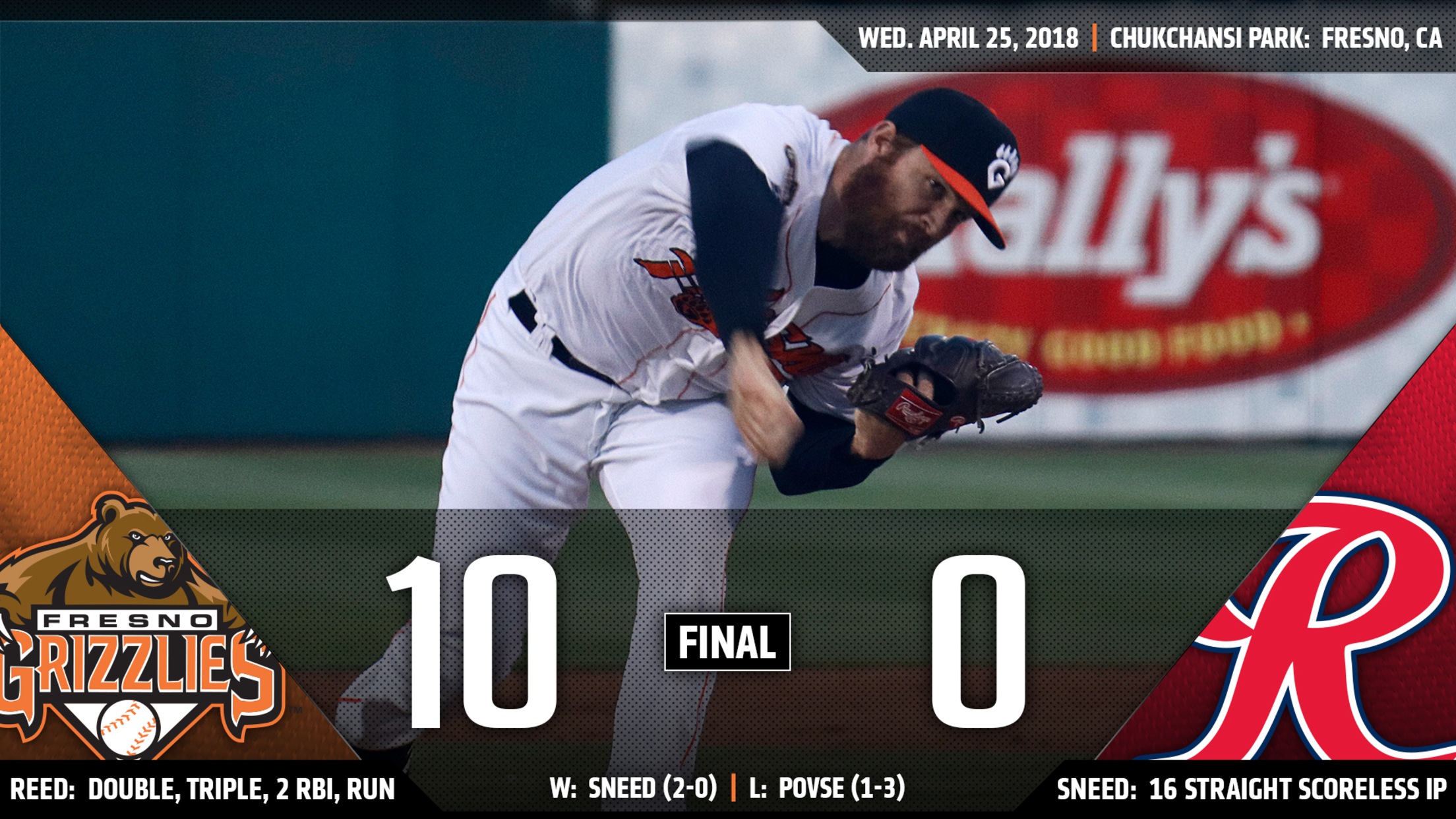 The Fresno Grizzlies (14-6) cruised past the Tacoma Rainiers (10-9) 10-0 Wednesday night from Chukchansi Park. Fresno starter Cy Sneed (2-0, win) continued his pitching prowess, extending his scoreless streak to 16 innings. In five frames, he scattered four hits, while walking three and punching out five. While offensively, Fresno
Sneed spins six no-hit innings for Grizzlies
Astros right-hander strikes out seven, works around four walks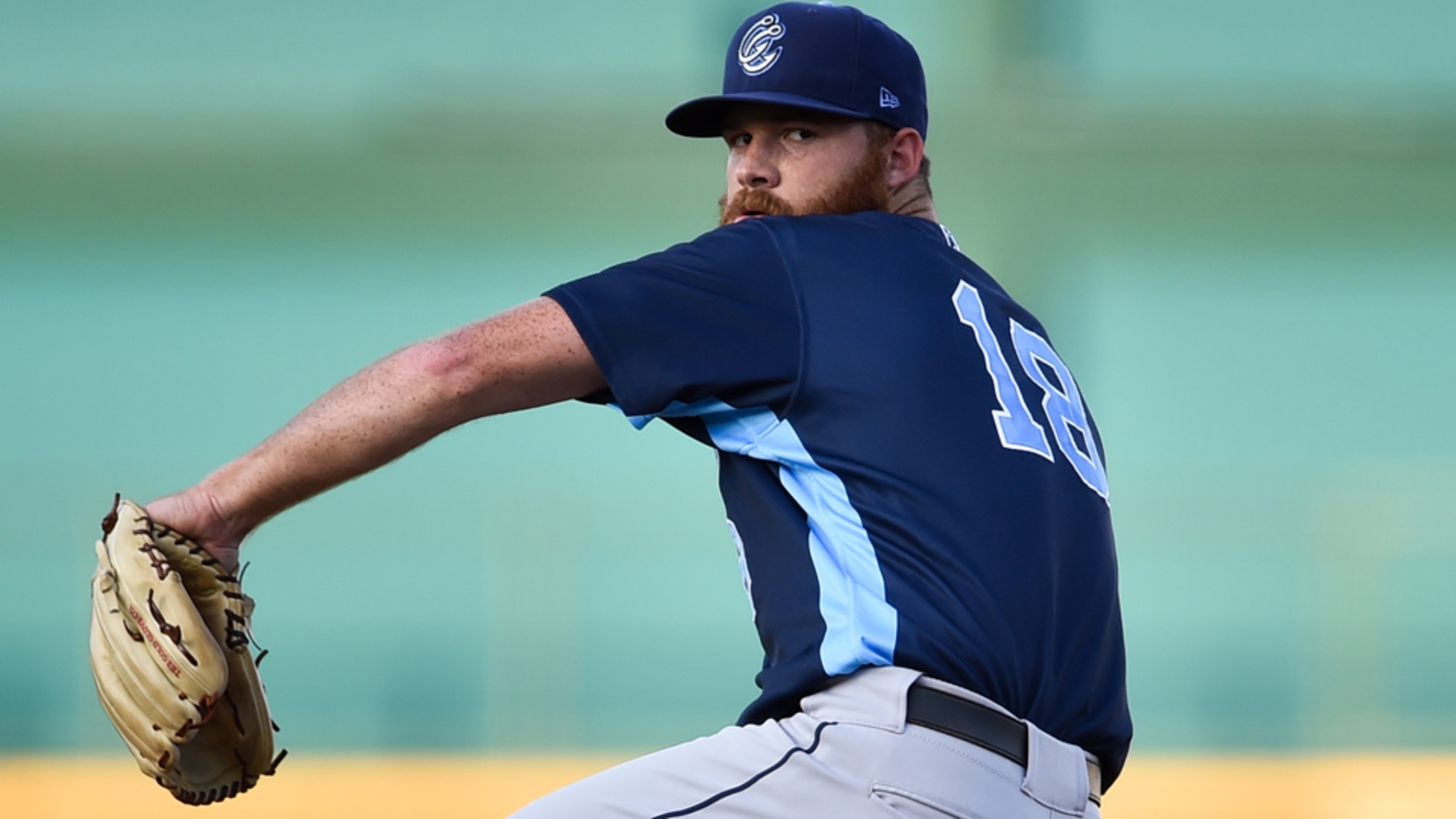 His accomplishments as a professional ballplayer notwithstanding, Cy Sneed admits to a spotty record as a psychic. On Wednesday night, though, he had a premonition that was just about on target."In the first inning, I don't remember who, but somebody swung and missed at a pitch and I thought, 'I'm
Sneed's gem wasted as Vegas ends Grizz win streak with 2-1 victory
Cy Sneed goes six shutout innings without allowing a hit (7 K) on Wednesday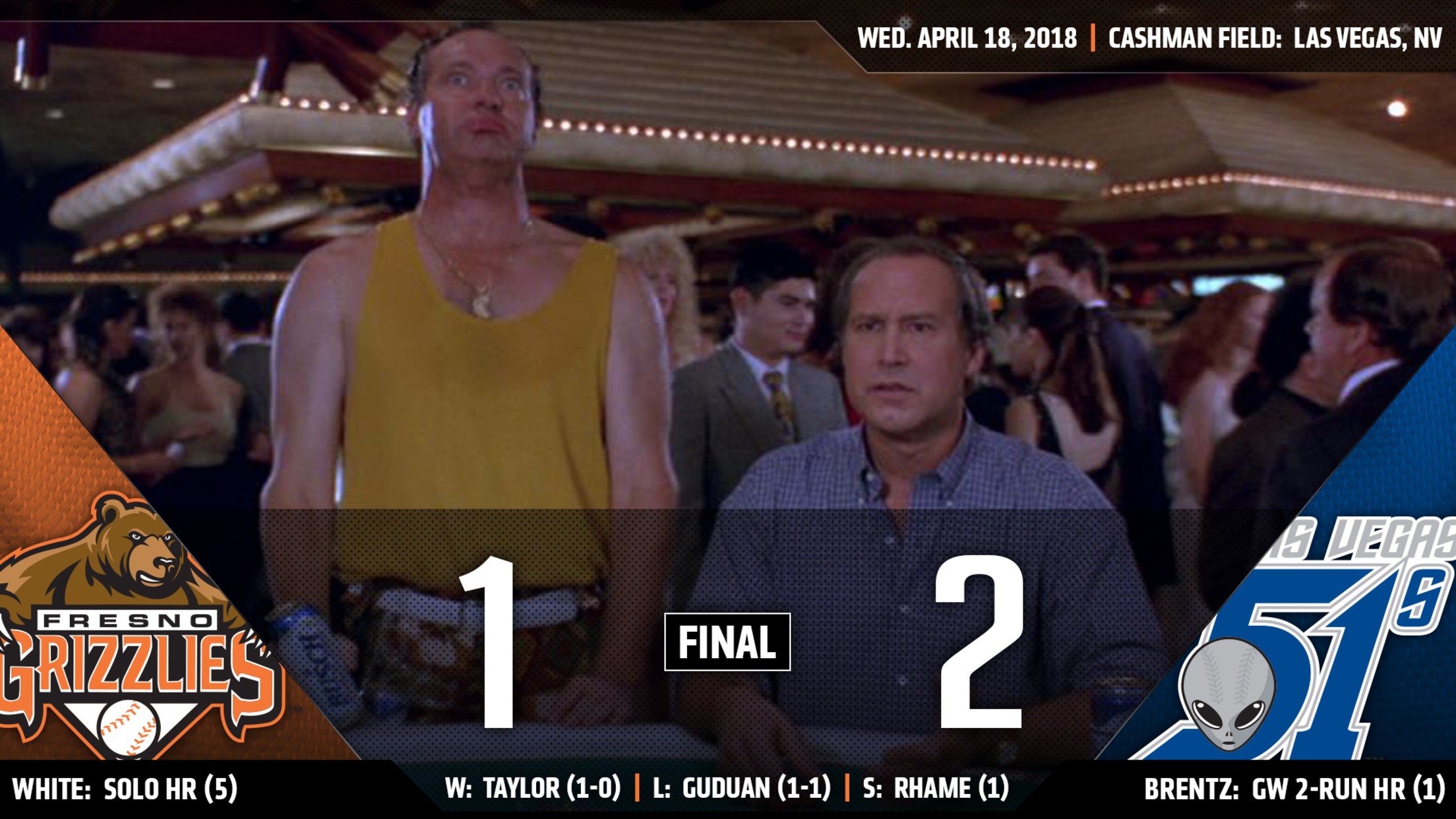 Despite the efforts of starter Cy Sneed, the Fresno Grizzlies (10-4) lost 2-1 to the Las Vegas 51s (5-9) Wednesday night from Cashman Field. Sneed (no-decision) twirled a no-hitter for six innings, walking four and striking out seven. He has not allowed a run in his past two starts (11
Grizzlies pitch their way to second straight series win, beat Rainiers 5-3
Cy Sneed, Reymin Guduan and Andrew Thome help Fresno take rubber match against Tacoma
The Fresno Grizzlies defeated the Tacoma Rainiers in the series finale 5-3 Thursday night from Chukchansi Park. With an earned run average of just below eight, the Fresno staff turned things around to earn a series win over Tacoma. Starter Cy Sneed (1-0) led the way with five stellar innings,
Fresno dominates Reno in 16-2 victory
Reed (2 HR, 6 RBI), Mayfield (3-for-4, 5 R) and White (HR, 3 RBI) come up big for Grizz in win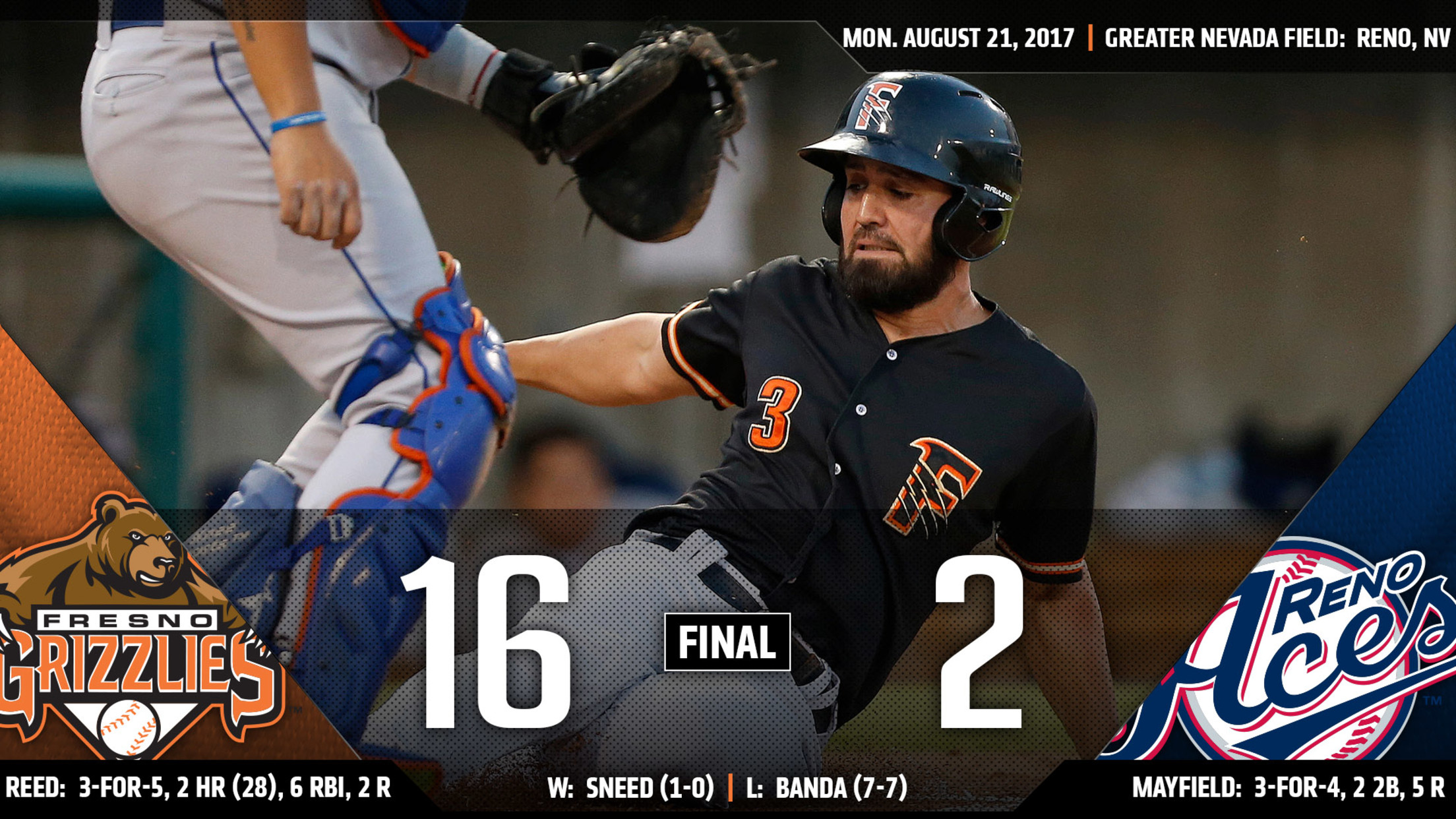 The Fresno Grizzlies (71-58) soared past the Reno Aces (72-57) in a 16-2 victory on Monday night. The Grizzlies held the Aces to just two runs in the first inning to tie the season series 8-8 with a series finale remaining to secure the tiebreaker. Fresno matched and broke multiple
Sneed Sends Hooks to Victory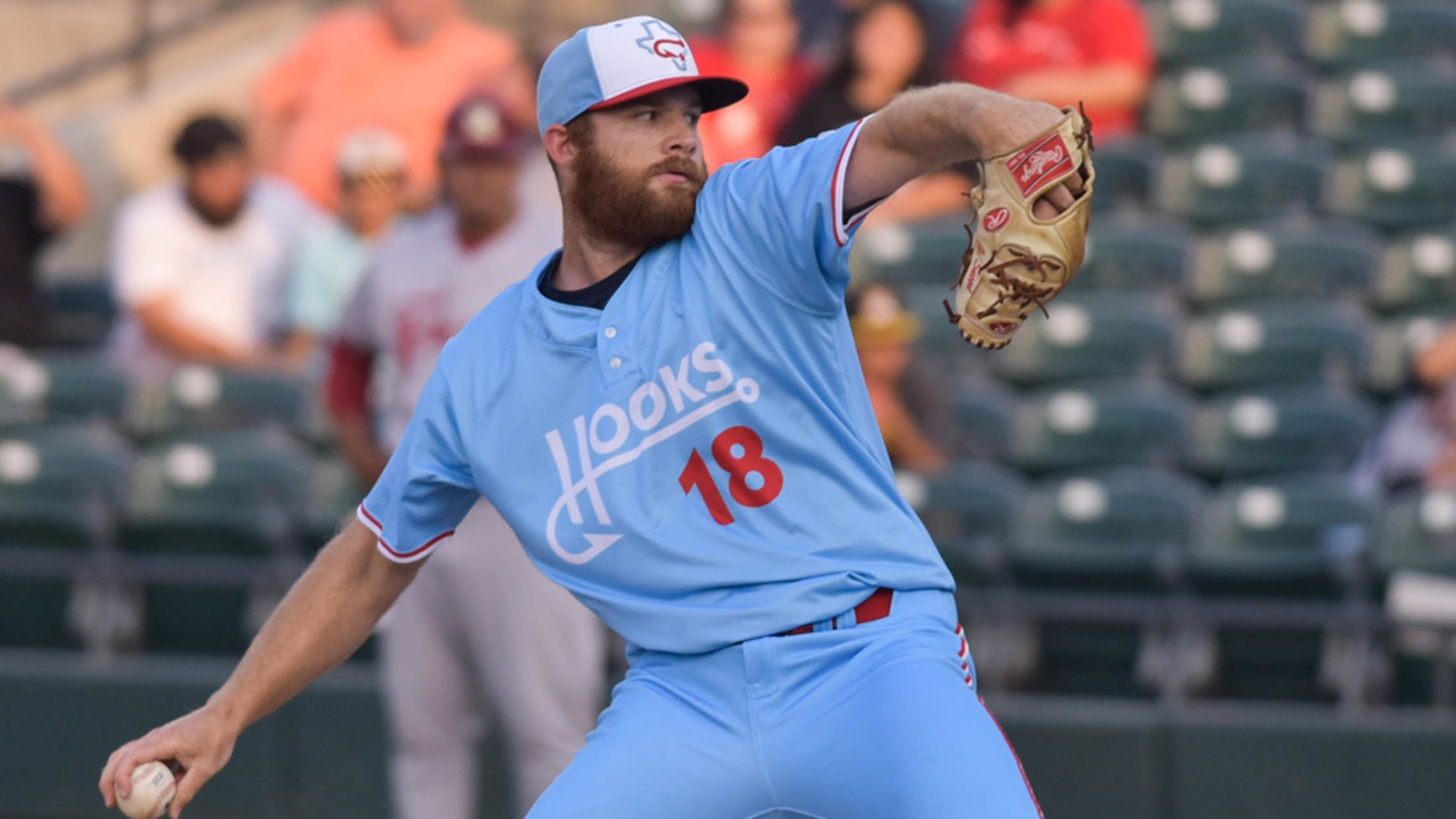 FRISCO - Cy Sneed spun seven shutout innings Thursday night as Corpus Christi picked up a 4-1 triumph over the RoughRiders in the series opener at Dr Pepper Ballpark.The Hooks (19-21, 53-57), who halted their four-game losing streak, now stand 17-8 vs. Frisco (16-25, 47-64) this season. Sneed scattered six
Hooks Break Missions in 8th
Series Finale Wednesday at 7:05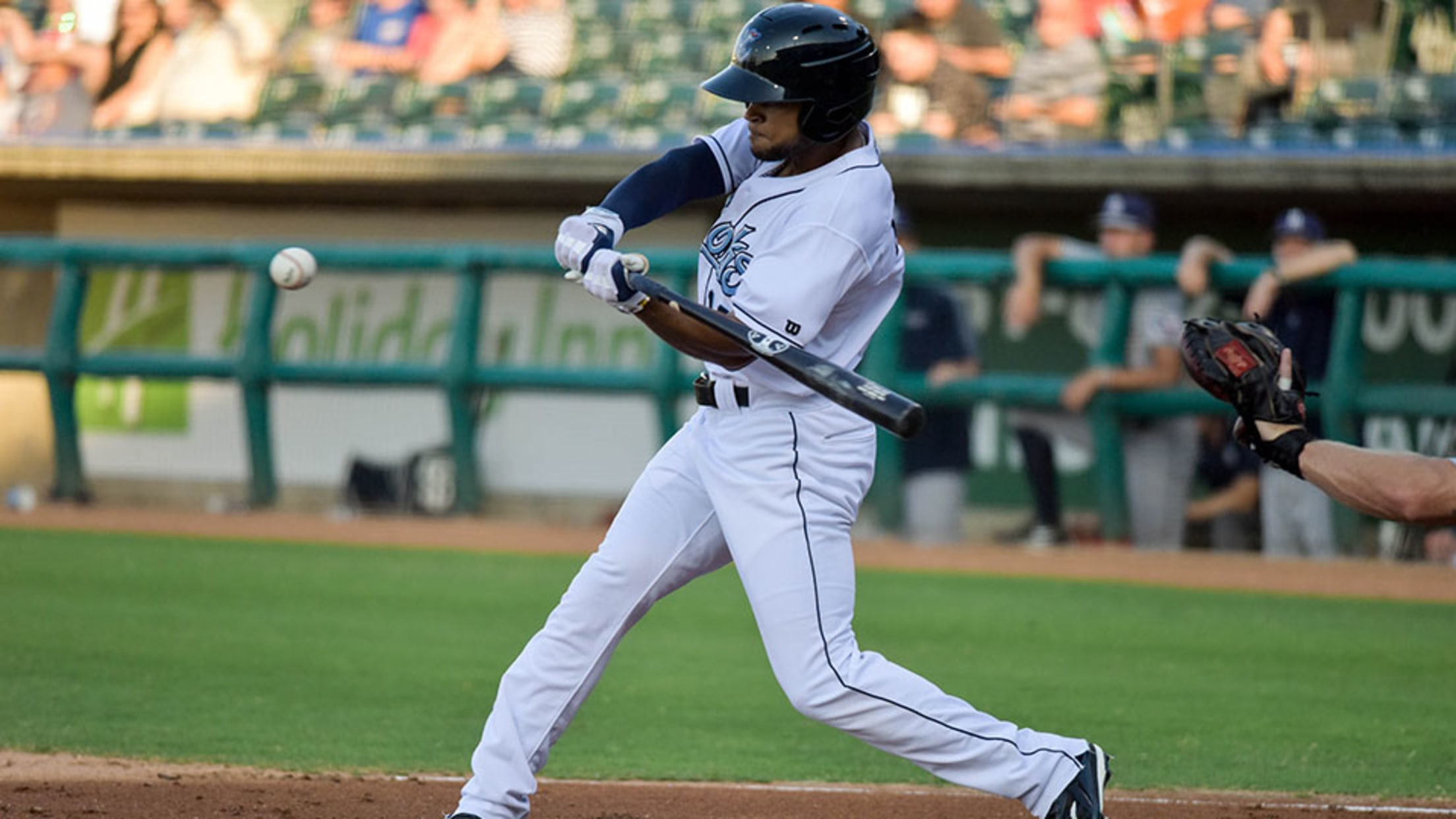 CORPUS CHRISTI - Corpus Christi exploded for five eighth-inning runs to down San Antonio 6-1 Tuesday night at Whataburger Field before 4,109.
Hooks Rally Late in Season Opener
Thornton, Sneed & Thompson shine on hill