Pigs erase eight-run deficit, top Pawtucket
Nick Williams extends hitting streak to record-tying 23 games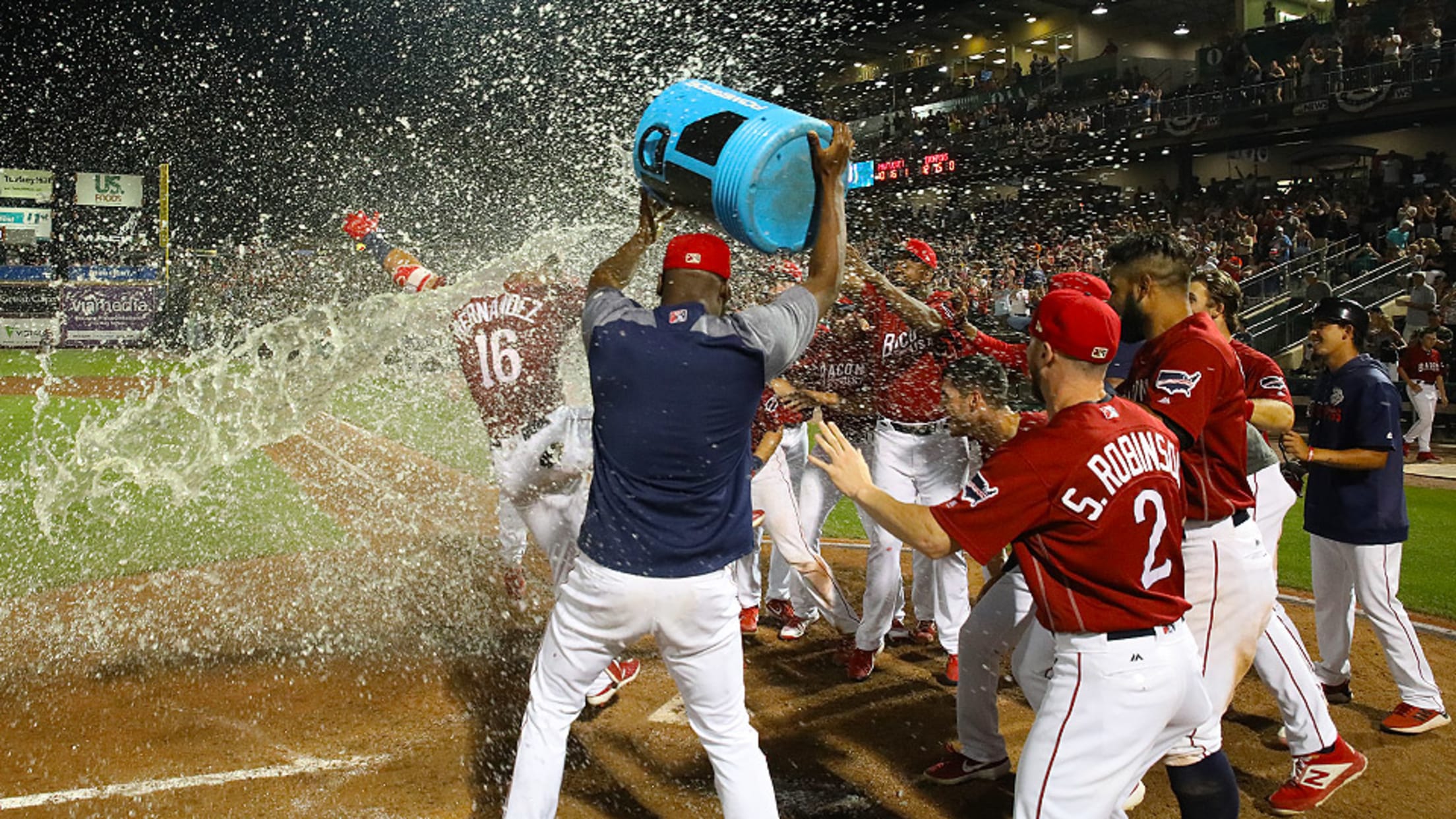 Follow @IronPigsThe Lehigh Valley IronPigs (41-42) scored six runs in the bottom of the ninth inning to defeat the Pawtucket Red Sox (33-51) 12-10 on Thursday night. Jan Hernandez hit a walk-off three-run home run off Jordan Weems (0-1) to cap off the rally.
De Los Santos strong in 5-1 win over Stripers
Righty struck out six batters over five scoreless innings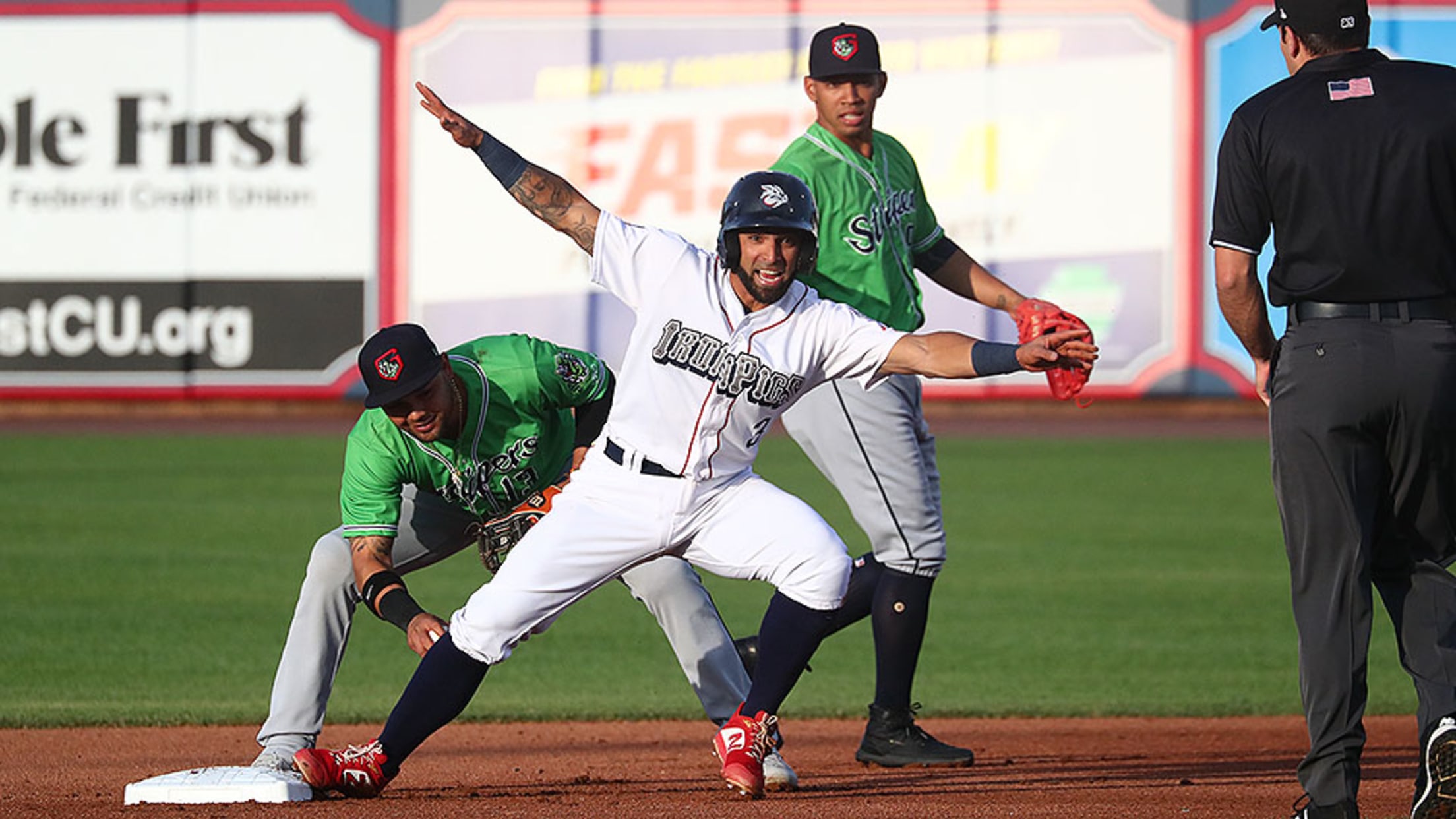 Follow @IronPigsEnyel De Los Santos (3-2) pitched five shutout innings that helped set the tone in the Lehigh Valley IronPigs (31-30) 5-1 win over the Gwinnett Stripers (35-28) on Tuesday night at Coca-Cola Park.
Pigs avoid sweep with extra-innings victory
Canelo's sacrifice fly plates McBride for winning run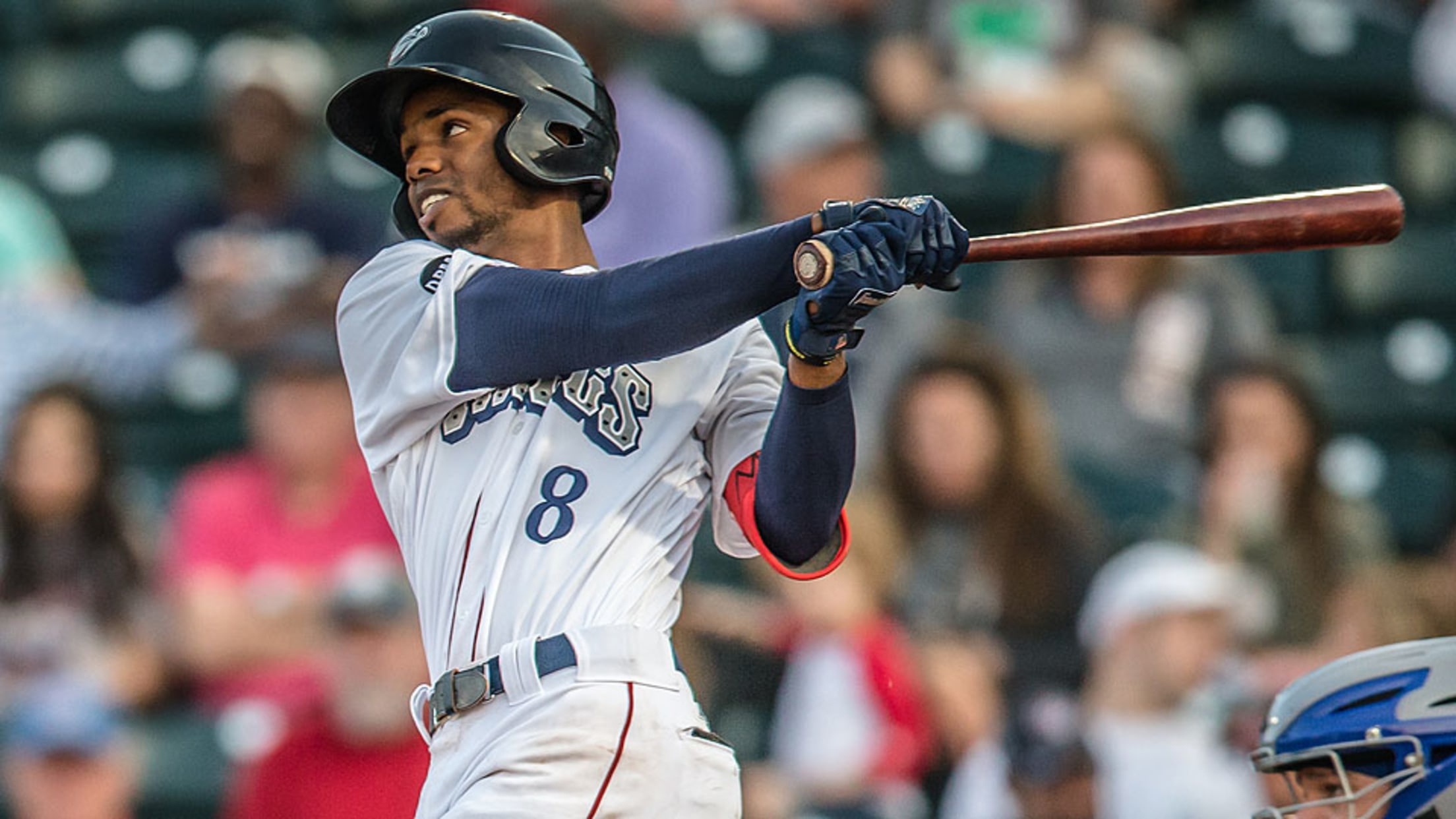 Follow @IronPigsIn just their third extra-inning game of the season, the Lehigh Valley IronPigs (30-30) avoided getting swept by the Buffalo Bisons (27-34) as they won 7-6 in 11 innings. Malquin Canelo hit a sacrifice fly off Kirby Snead (1-1) for the deciding run.
Bases-loaded walk helps Pigs avoid sweep
It's not a traditional "walk-off," but it works for the Pigs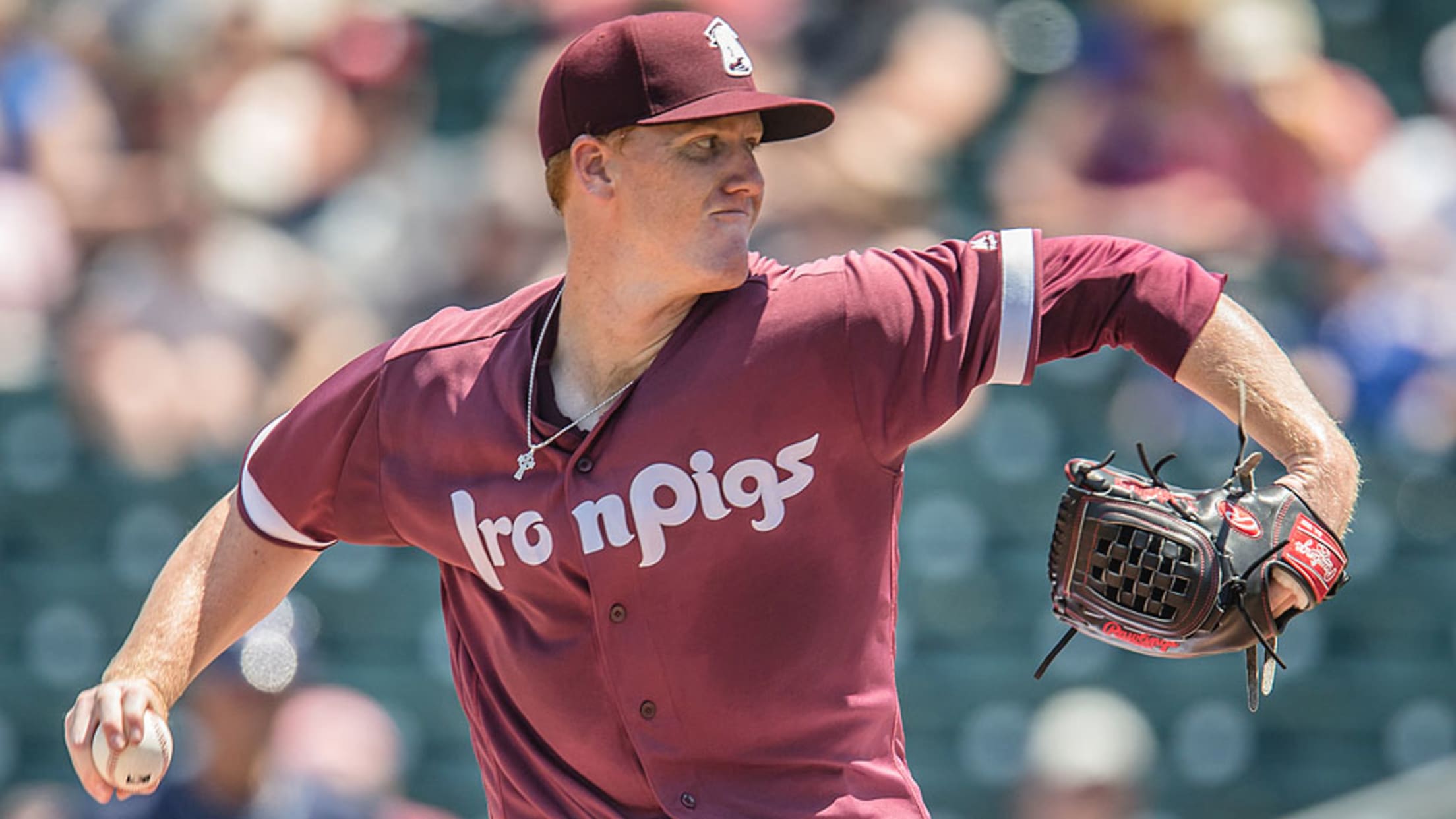 Follow @IronPigsMOOSIC, Pa. - The Lehigh Valley IronPigs (28-25) avoided being swept Sunday afternoon as they beat the Scranton/Wilkes-Barre RailRiders (30-21) 6-5. They lead the IronRail series 5-4 and earn their 80th all-time win against the RailRiders.
Pigs top Mets to regain first place
Lehigh Valley strikes out 13 Syracuse batters in victory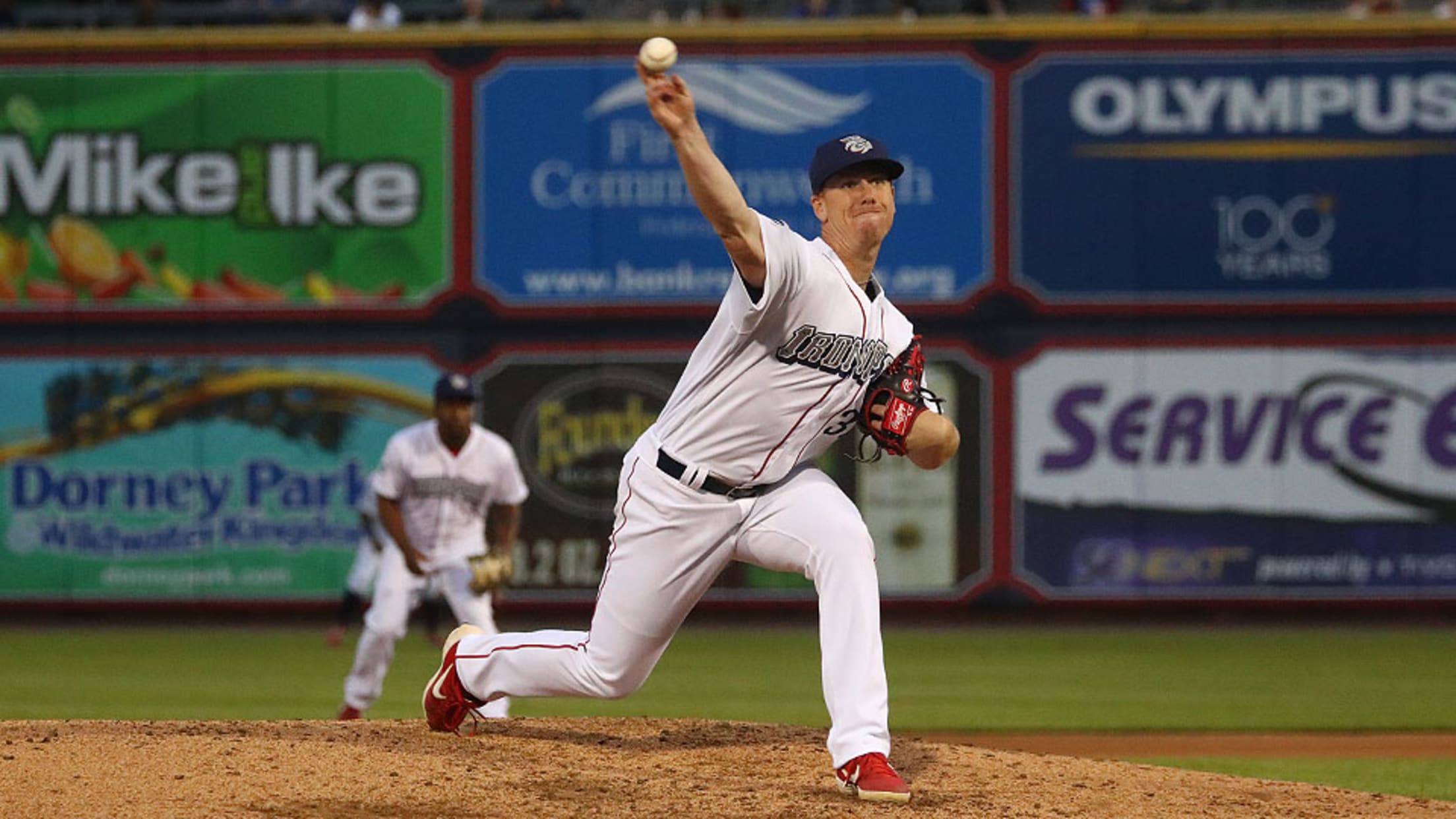 Follow @IronPigsThe Lehigh Valley IronPigs (23-19) have won back-to-back games over the Syracuse Mets (24-20) 6-4 on Wednesday evening at Coca-Cola Park. The Pigs moved into first place in the International League North Division. JD Hammer (1-0) pitched two scoreless innings for his first Triple-A victory. 
McBride slam powers Pigs past Mets
Eighth-inning grand slam puts series opener out of reach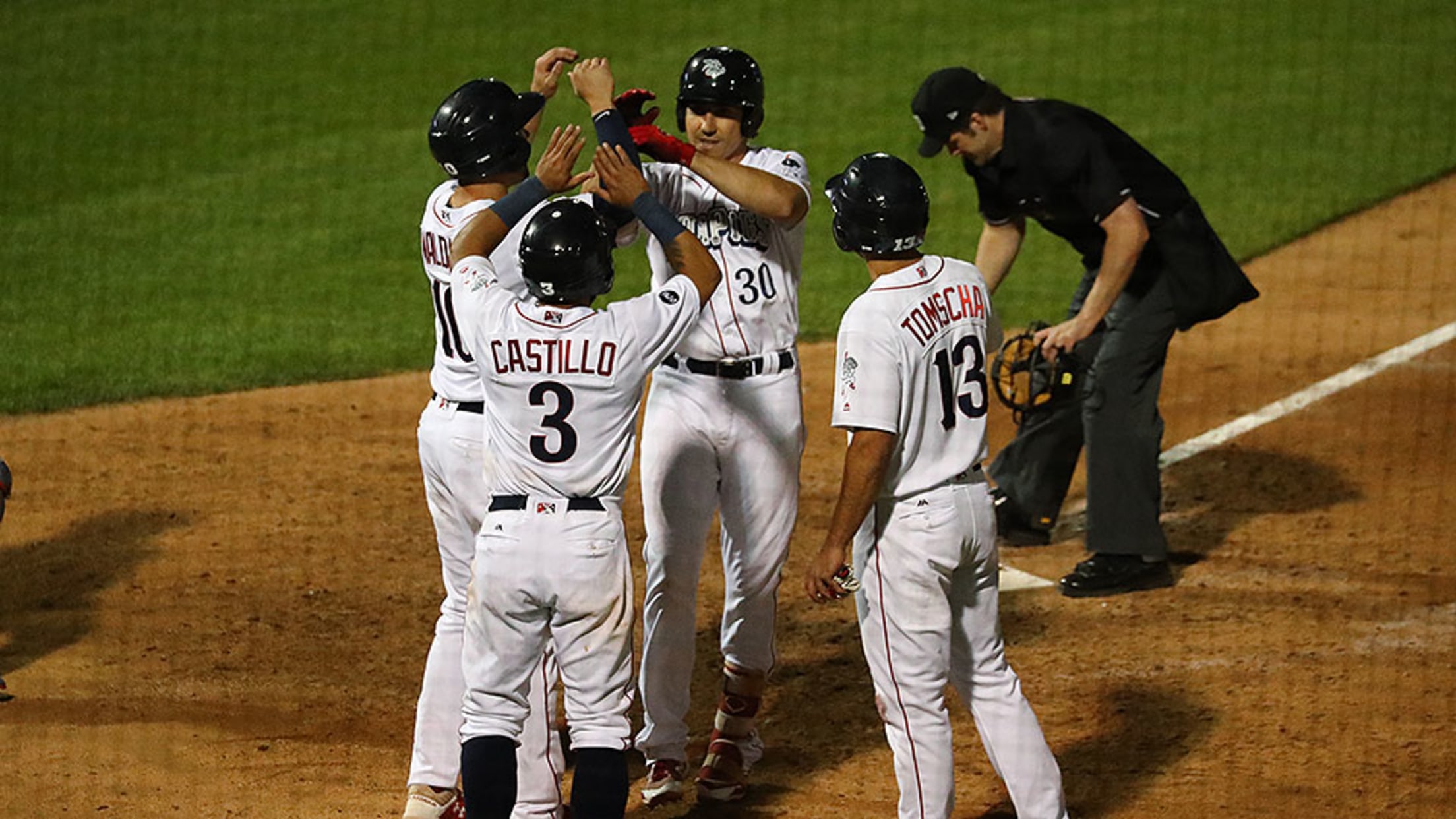 Follow @IronPigsThe Lehigh Valley IronPigs (22-19) recorded 16 hits to beat the Syracuse Mets (24-19) 9-3 Tuesday night.Syracuse jumped out to a 1-0 lead against Nick Pivetta (4-1) in the top of the first inning. Grégor Blanco scored on a sacrifice fly hit by René Rivera. Matt McBride tied the
IronPigs homer their way to victory in Charlotte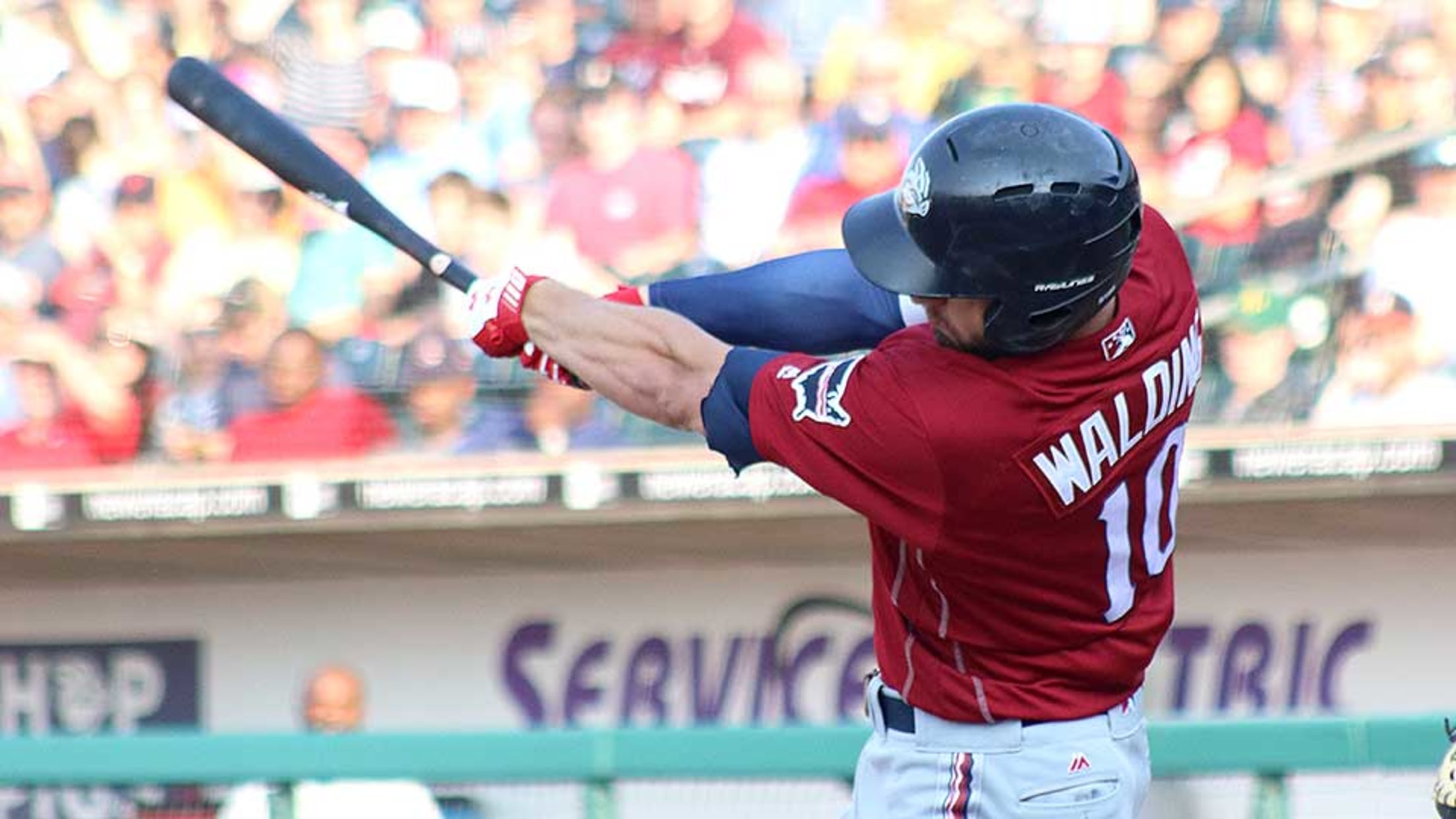 Follow @IronPigsThe Lehigh Valley IronPigs (21-18) blasted five home runs in their 10-8 victory Saturday evening at BB&T Ballpark against the Charlotte Knights (22-18).
Romine, Coquis walk-off for series victory
Lehigh Valley records team-record 19 strikeouts in the victory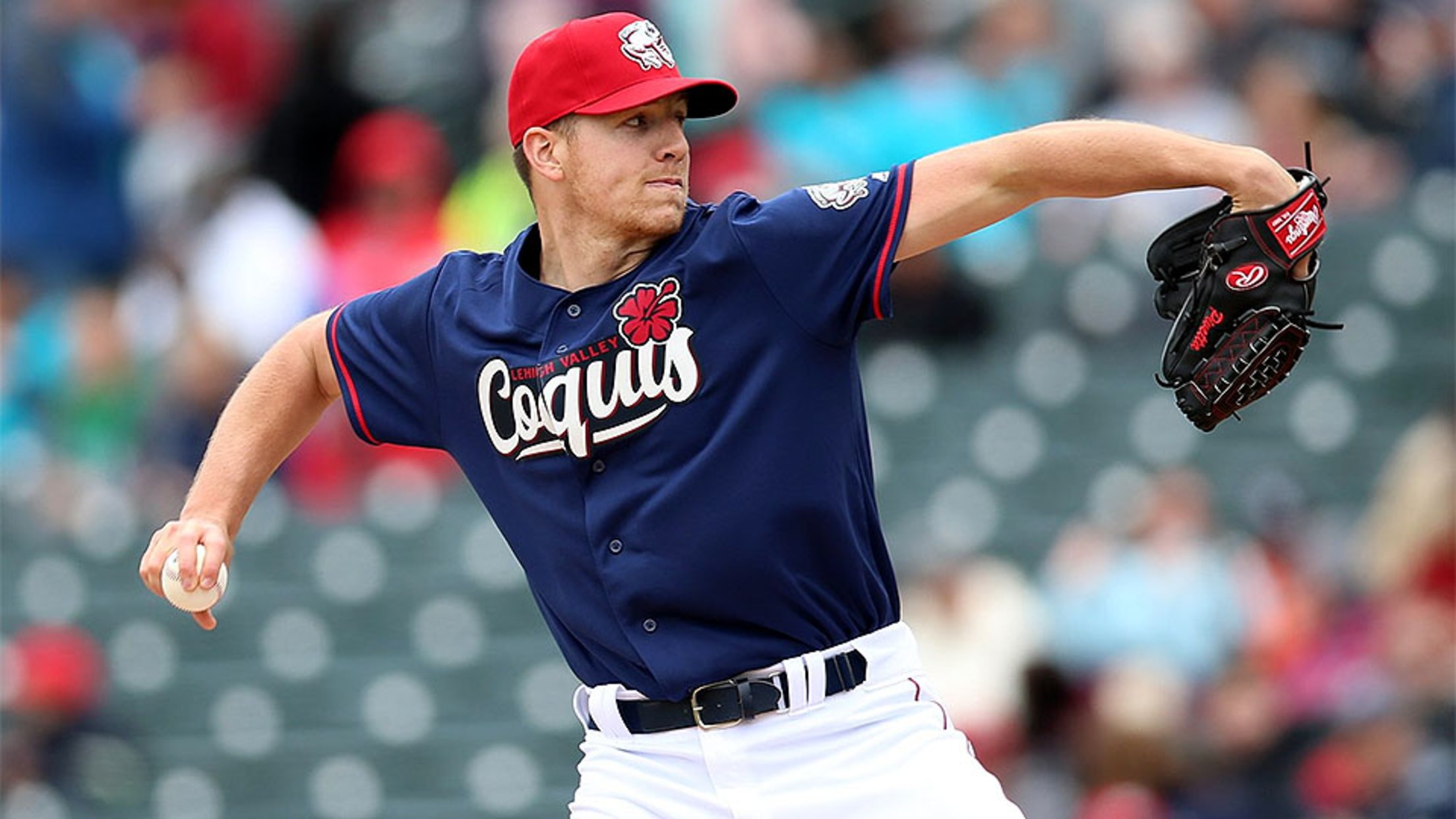 Follow @IronPigsAndrew Romine provided the heroics on Sunday afternoon his walk-off RBI single off Justin Shafer (0-1) in the bottom of the ninth inning gave the Lehigh Valley Coquis a 6-5 win over the Buffalo Bisons. The Coquis also recorded a team-record 19 strikeouts, besting the previous record by one.
Pigs rally to top Red Wings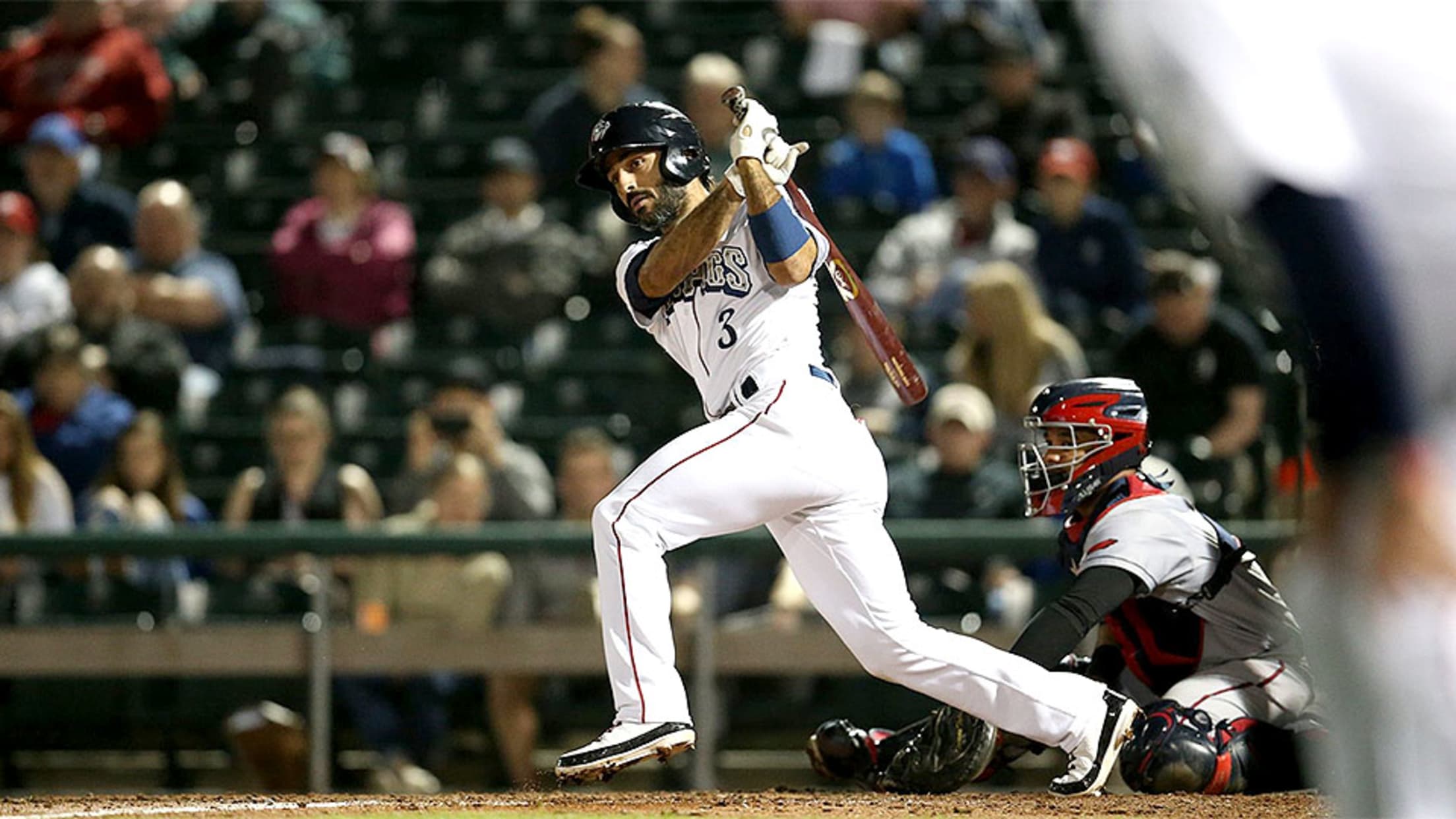 Follow @IronPigsThe Lehigh Valley IronPigs (11-3) continued their dominant ways over the Rochester Red Wings (4-10) Thursday evening at Coca-Cola Park. They reached 7-1 against Rochester this season as they rallied to win 6-5.
De Los Santos, Pazos shut down Red Wings
Follow @IronPigsThe Lehigh Valley IronPigs (7-2) continued their winning ways against the Rochester Red Wings (2-7) on Friday night at Frontier Field. Enyel De Los Santos (2-0) shut out the Red Wings through seven innings as the Pigs won 3-0.
MVP Meneses headlines IL All-Stars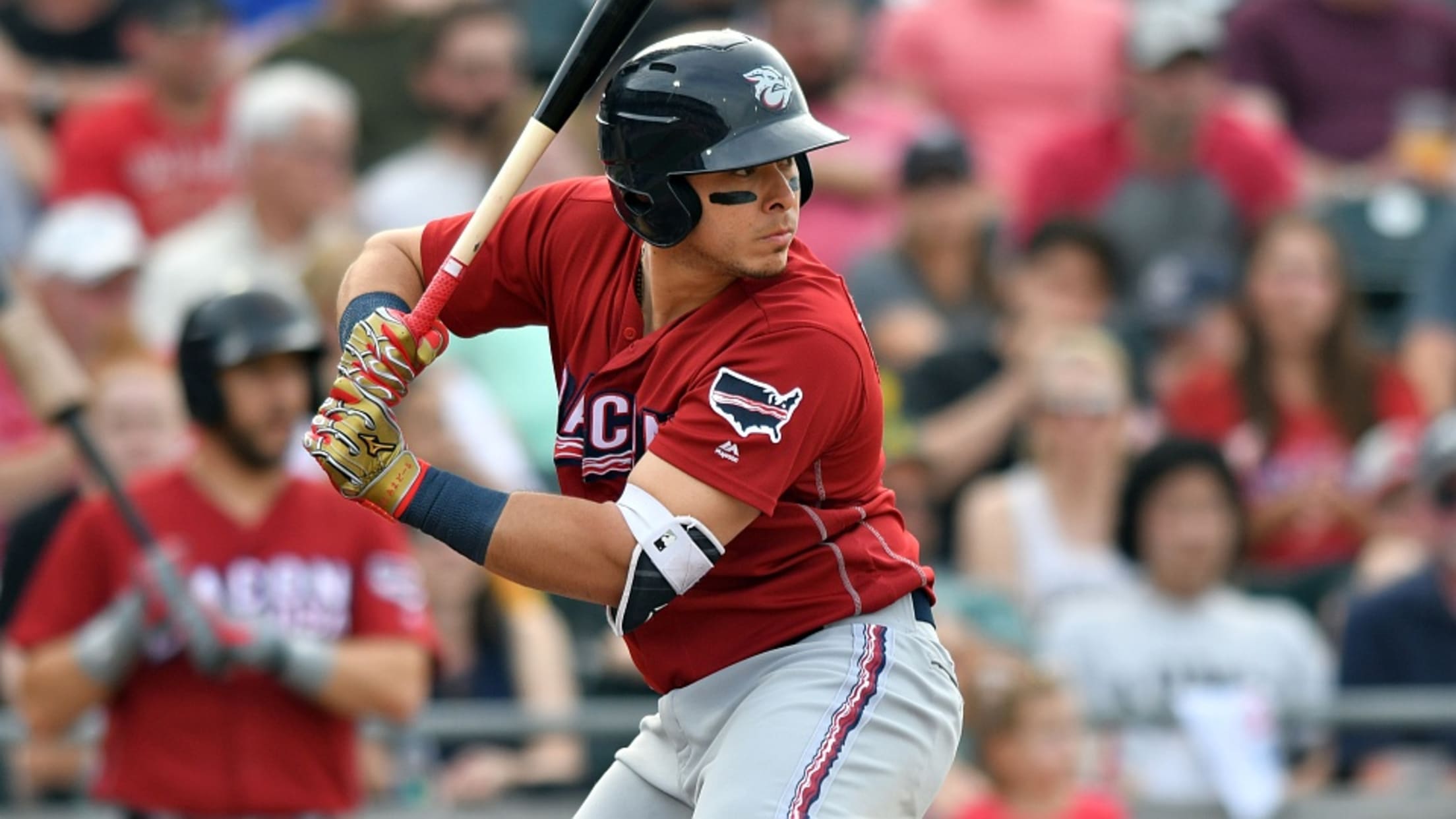 The International League today announced its Postseason All-Star Team and Award Winners as selected by the circuit's managers, coaches, media, and club representatives. The Lehigh Valley IronPigs, who with the League's best record have already clinched the North Division title, are the first team since Norfolk in 1995 to sweep
MiLB announces July Players of the Month
Six players picked in the 17th round or later, four first-rounders claim awards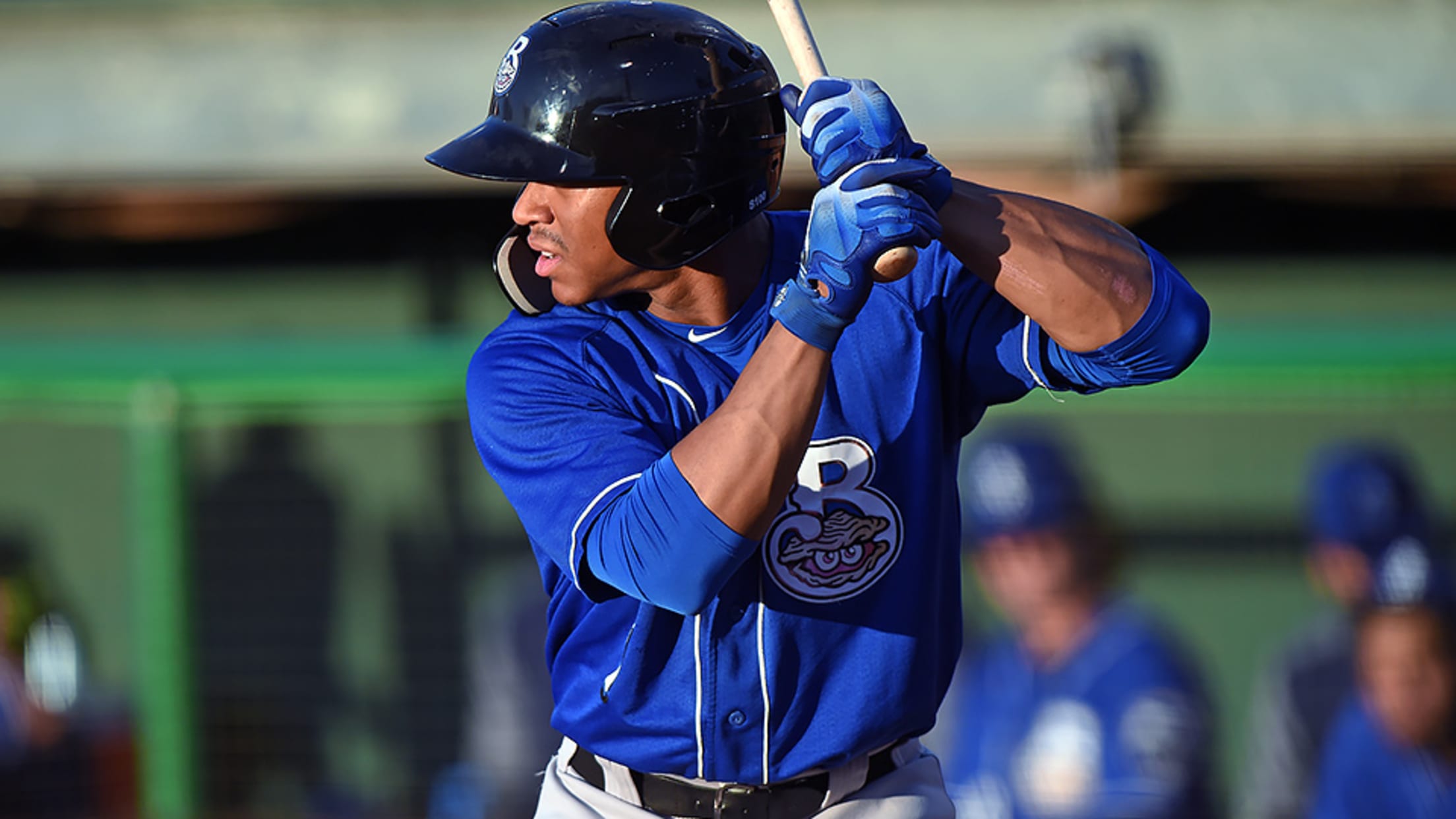 ST. PETERSBURG, Fla. - Minor League Baseball today announced the Player of the Month Award winners for each of the 16 leagues for the month of July. Each winner will receive an award from Minor League Baseball in recognition of the honor.
Mitch Walding named IL Player of the Month
He hit .326 with 10 home runs and 26 RBI in 22 July contests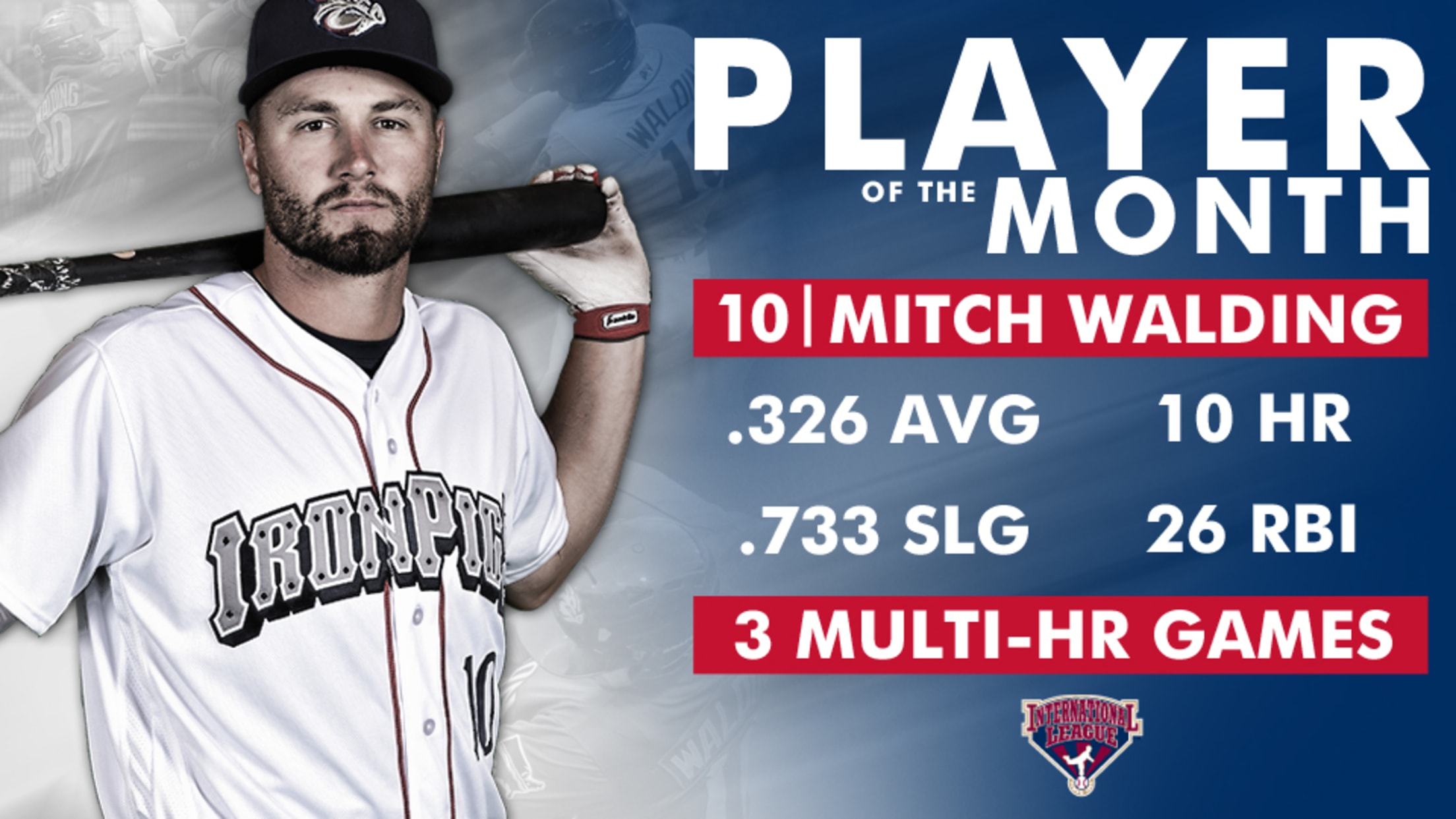 Follow @IronPigsLehigh Valley IronPigs third baseman Mitch Walding has been named the International League Player of the Month for July.
Pigs cap record-setting July with 11-8 win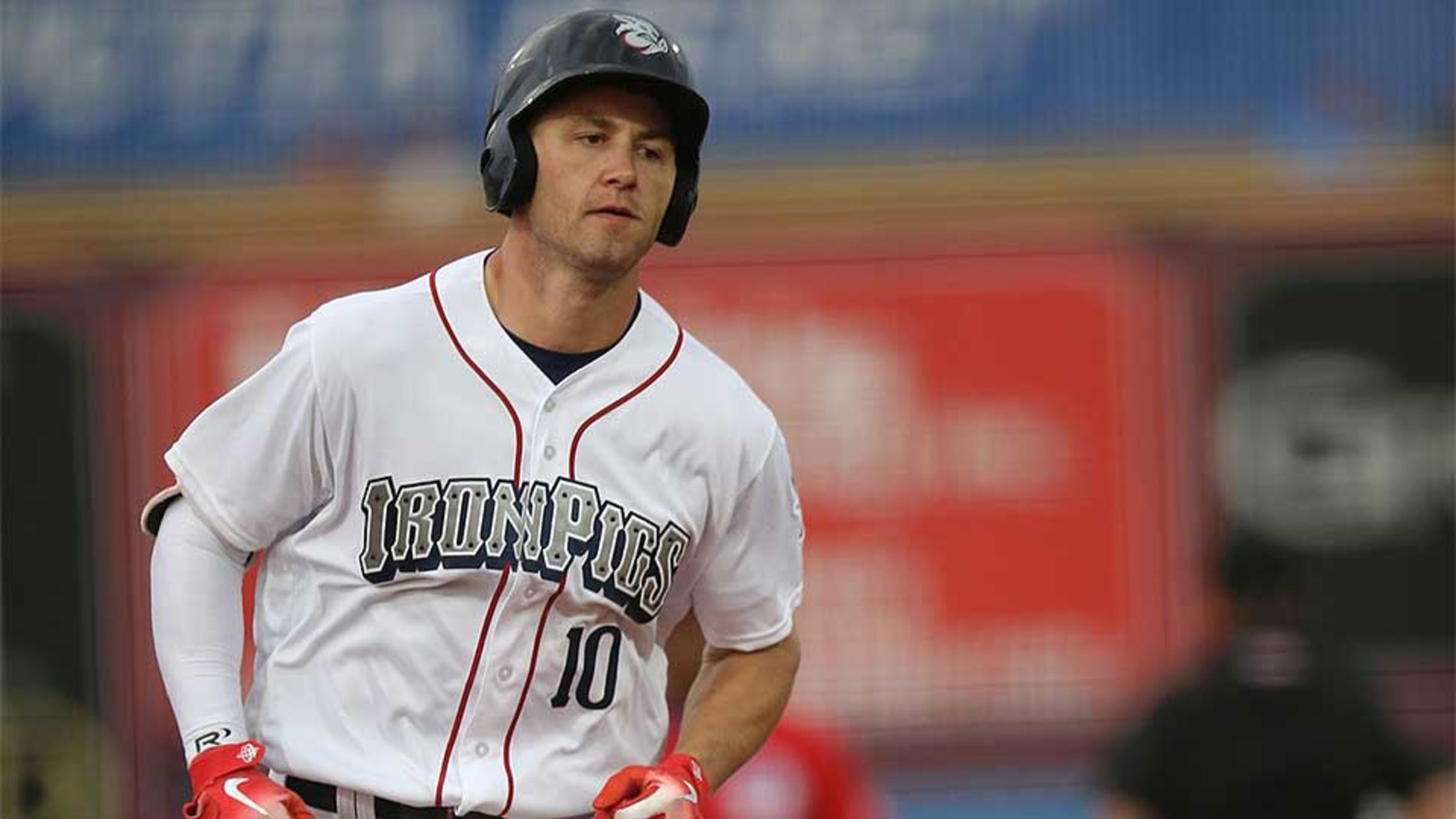 Follow @IronPigsThe Pigs jumped out to an 8-0 lead Tuesday at Coca-Cola Field and held on to win Game 2 of a five-game-in-four-days series 11-8. Lehigh Valley is now a season-high 25 games above .500 and leads the IL North by 9.5 games over SWB. 
Walding hits the jackpot for IronPigs
Phils slugger nets homer trifecta in twinbill, collects 10 RBIs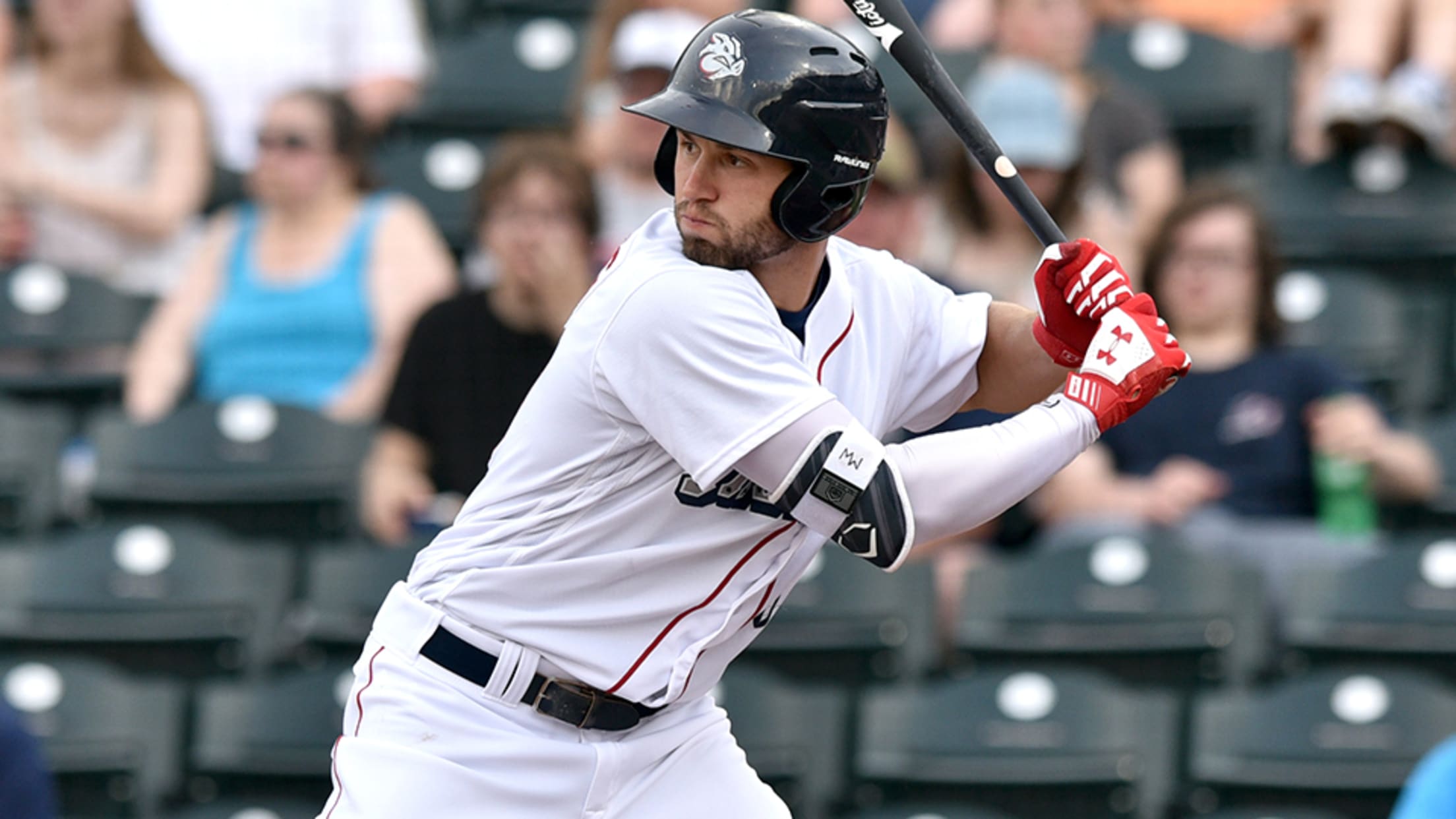 A recent reassignment to Triple-A Lehigh Valley gave Mitch Walding a chance to push the reset button after a rough start to his Major League tenure. The 25-year-old went hitless in his first 14 at-bats with the Phillies, striking out 10 times, but was confident that his window is far
Pigs tie record in 8-0 victory over Buffalo
Cozens, Walding combine for four of team's five home runs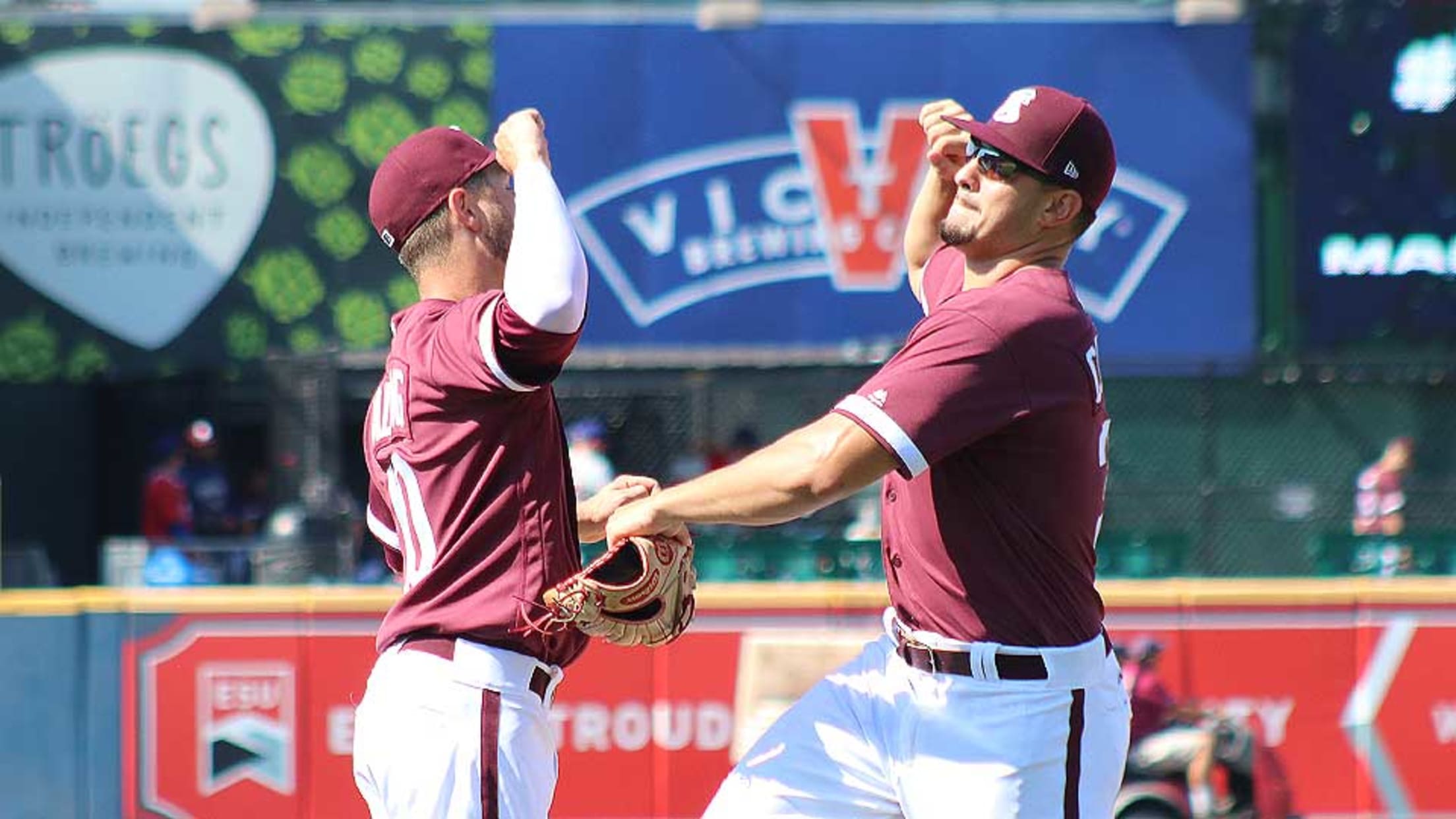 The IronPigs slugged another five home runs on Sunday to dominate the Buffalo Bisons 8-0 at Coca-Cola Park. It's another series win for the Pigs, having not lost a set in a month. Lehigh Valley hit a total of 13 home runs in the four-game series.
Pigs blast their way past Bisons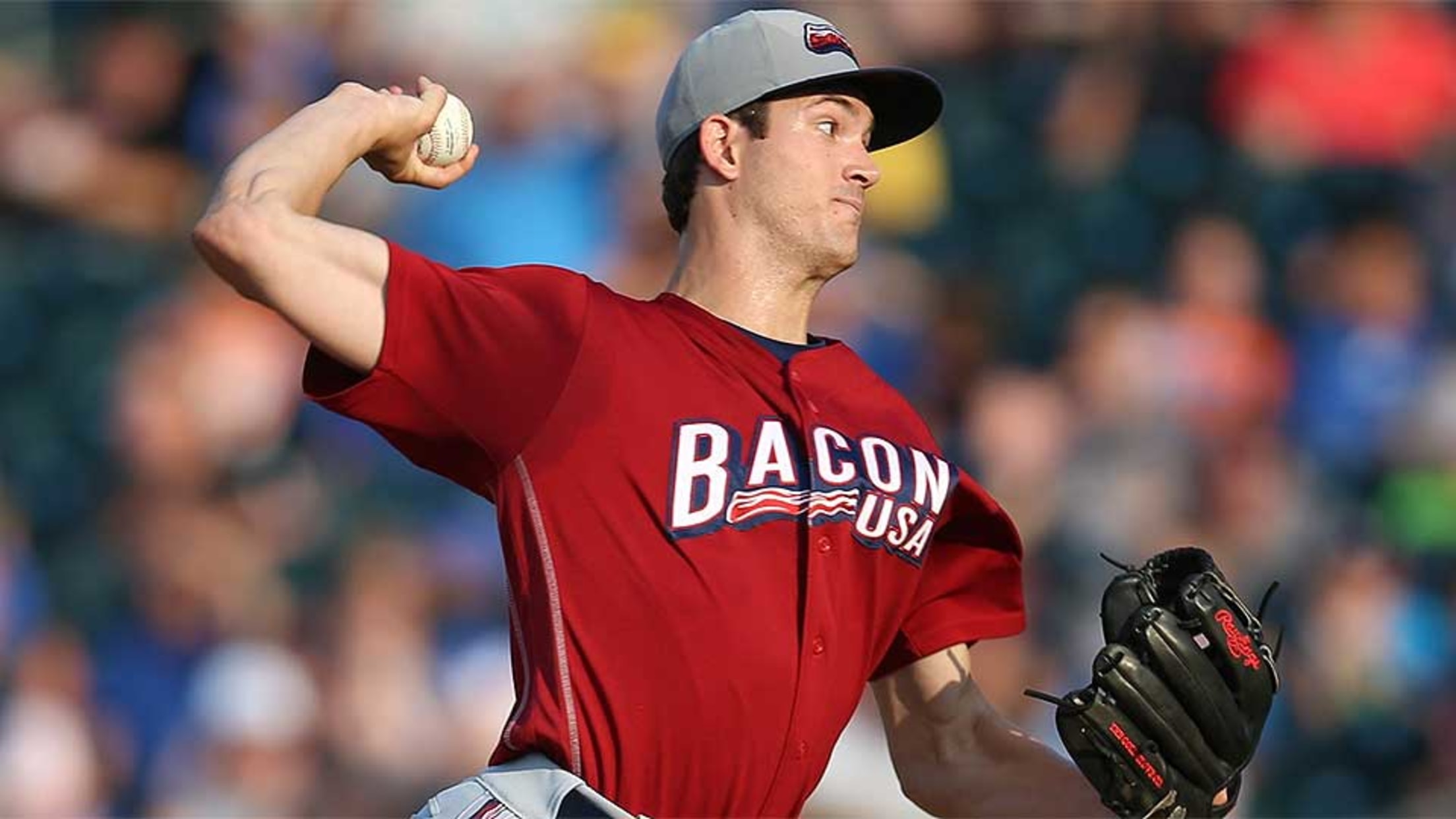 The IronPigs homered three times Saturday on their way to a 5-3 victory against the visiting Buffalo Bisons at Coca-Cola Park. The win lifts Lehigh Valley to a season-high 17 games above .500.
Pigs complete three walk-off sweep of Rochester
Each contest went to extras with the IronPigs coming out on top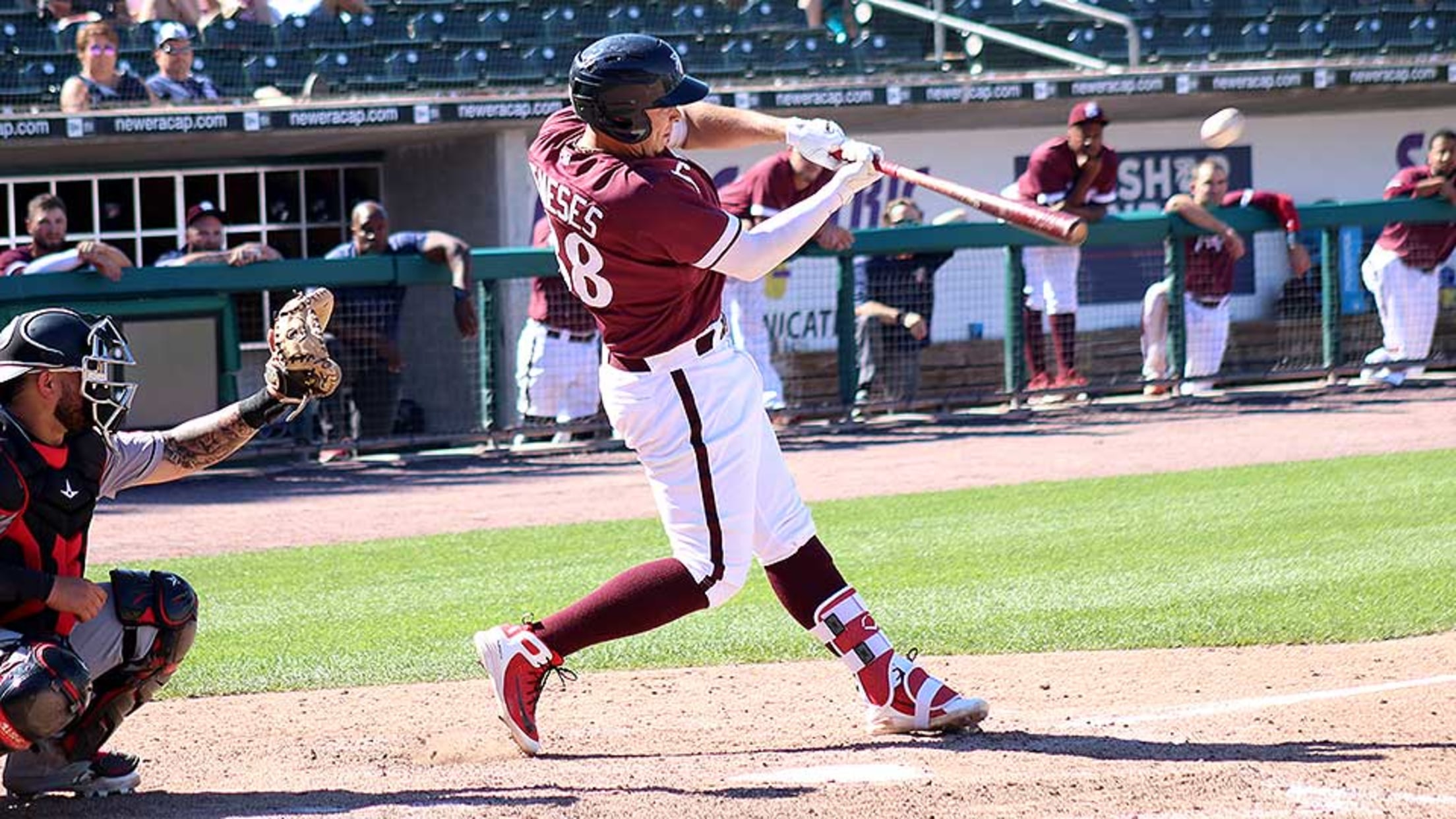 Follow @IronPigsThe IronPigs' home walk-off streak was stretched to four games on Sunday as the Pigs swept the Red Wings with an 8-6 victory. With the win, the IronPigs maintain their IL North lead and enter the All-Star Break with a 52-36 record.
Pigs power past Red Wings in opener
Lehigh Valley increases its IL North lead to 1.5 games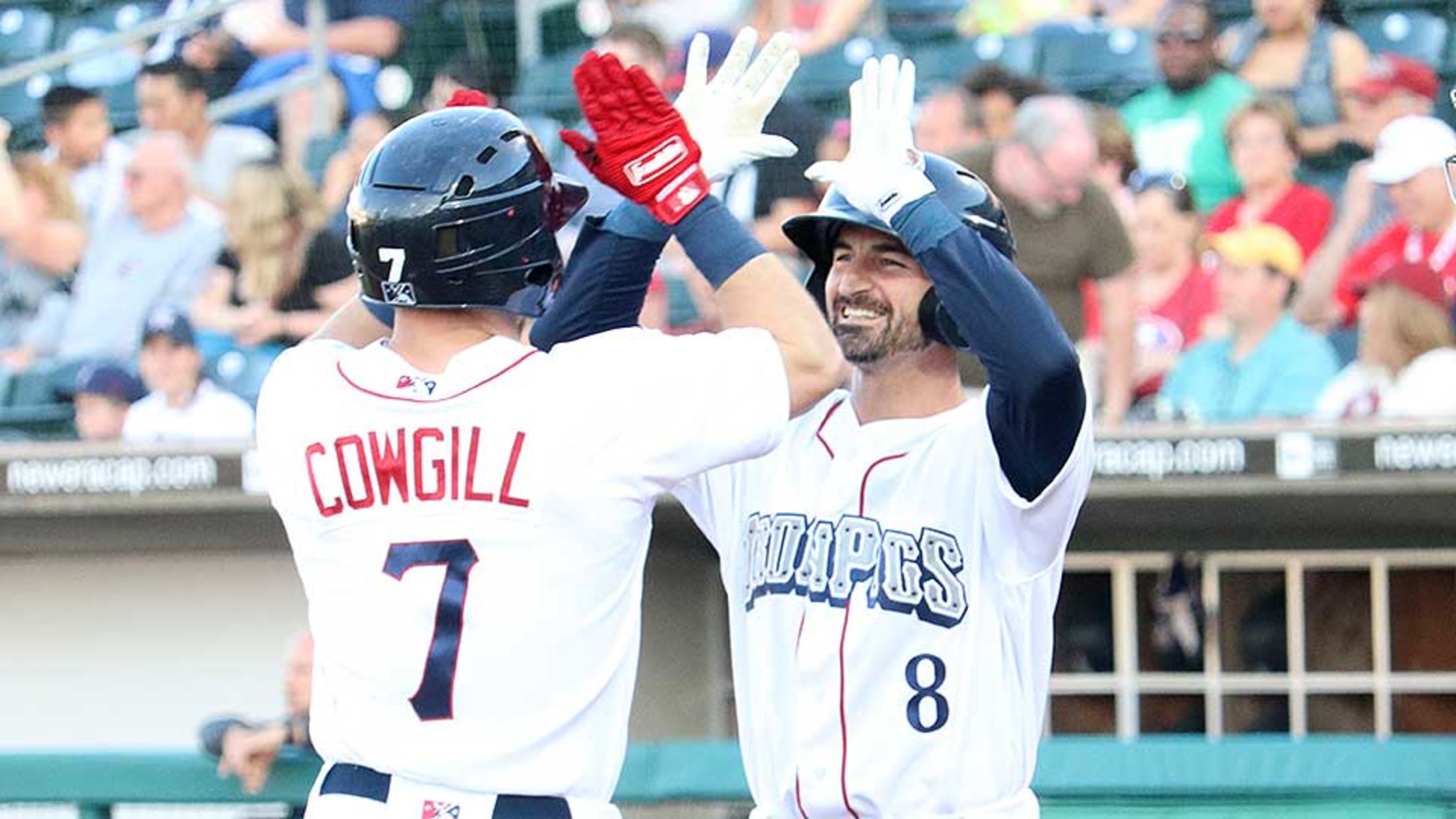 Follow @IronPigsFour home runs in lifted the Lehigh Valley IronPigs past the Rochester Red Wings 6-2 Monday at Coca-Cola Park. Trevor Plouffe hit his first homer as an IronPig while Drew Anderson (1-0) earned his first win of the season.
Catching Up With: Mitch Walding
Back to Basics, Former Thresher Breaks into Big League Camp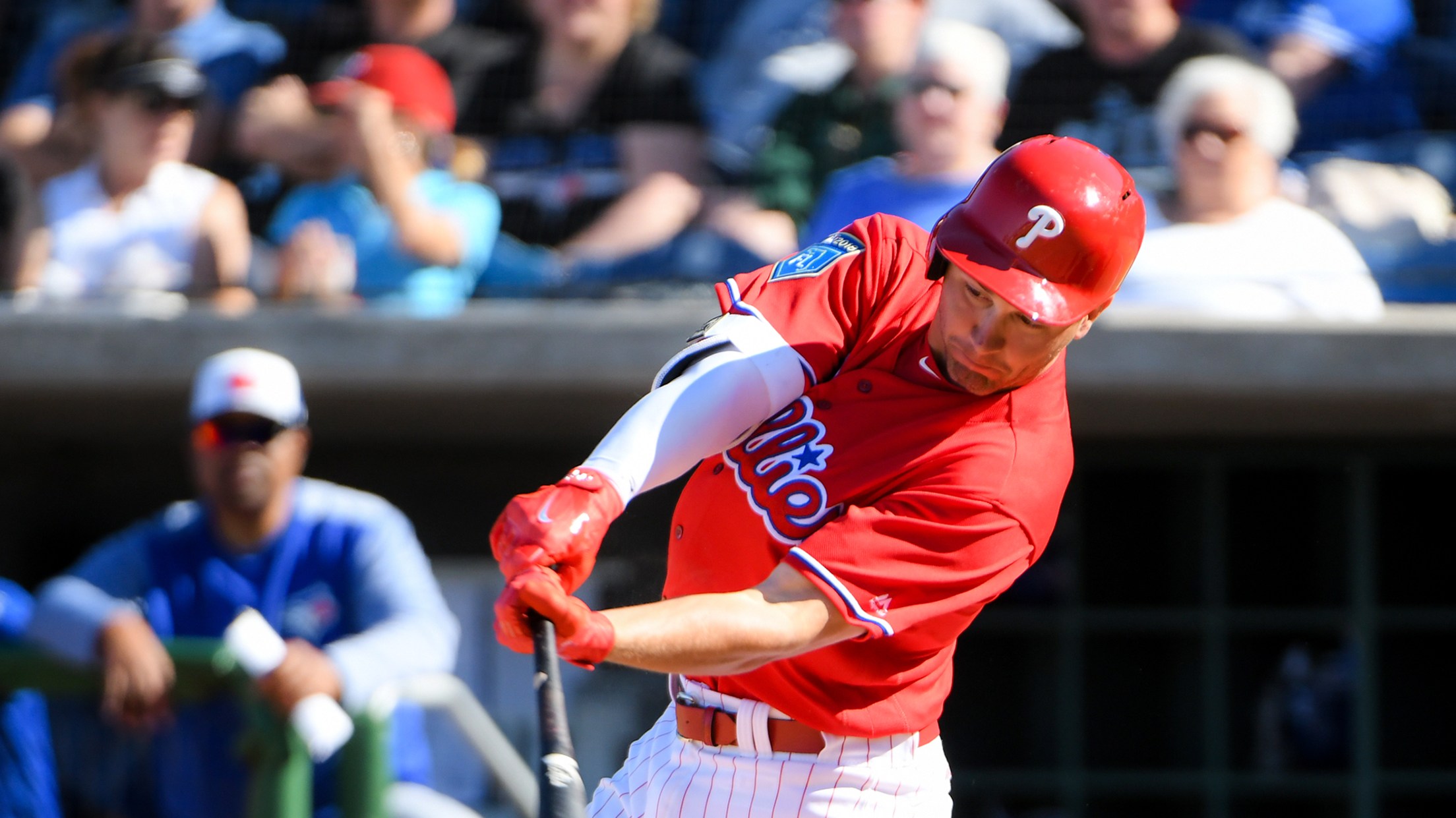 Something clicked in Clearwater for Mitch Walding at the end of 2015.A fifth round draft pick out of St. Mary's High School (CA) four years prior, Walding had compiled 13 home runs and a .232 average through his first four professional seasons. In the final weeks of his first year
Phils' Walding carrying on a slugging tradition
Reading power hitters have made history at the EL All-Star Game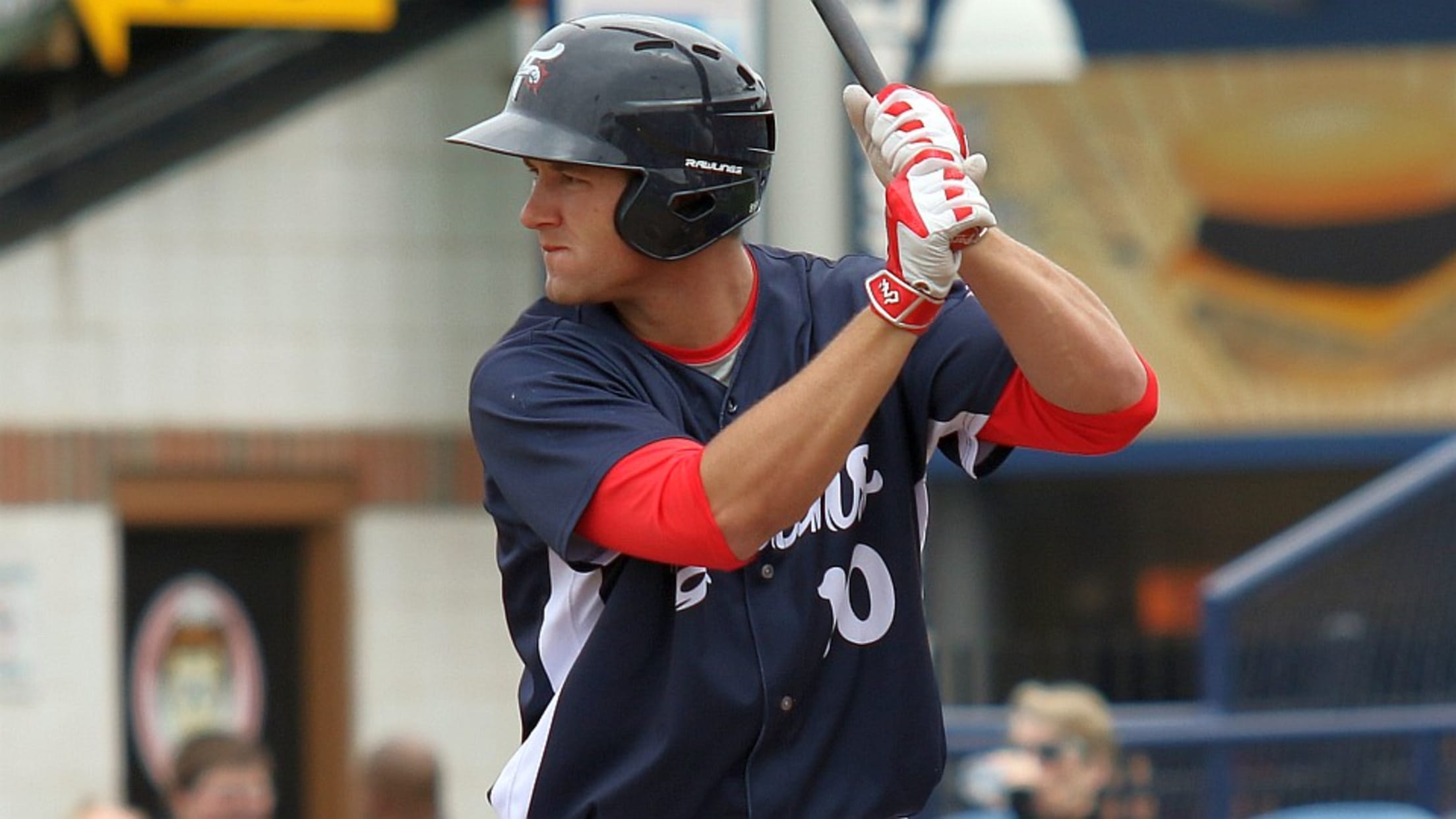 MANCHESTER, N.H. -- There is a long lineage of All-Star power producers out of Reading, and Mitch Walding is just happy to be in the mix alongside Dylan Cozens, Rhys Hoskins, Darin Ruf and the like.The Fightin' Phils third baseman arrived at the Eastern League All-Star Game with a circuit-high
Four Added To Eastern Division All-Star Roster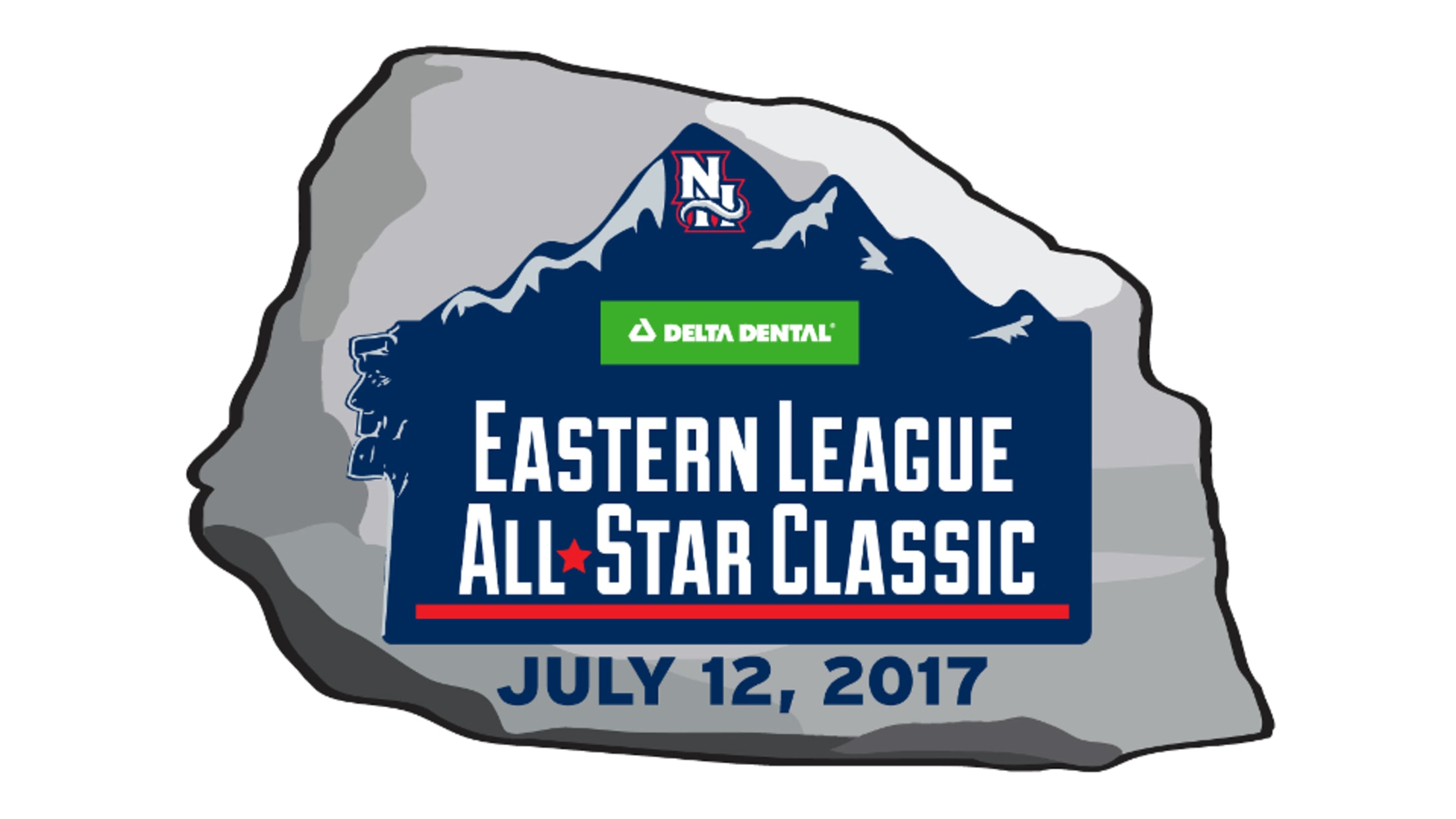 Manchester, N.H. - The New Hampshire Fisher Cats, in conjunction with the Eastern League of Professional Baseball, have announced four additions to the 2017 Northeast Delta Dental Eastern League All-Star Roster.
Mitch Walding Named June Player of the Month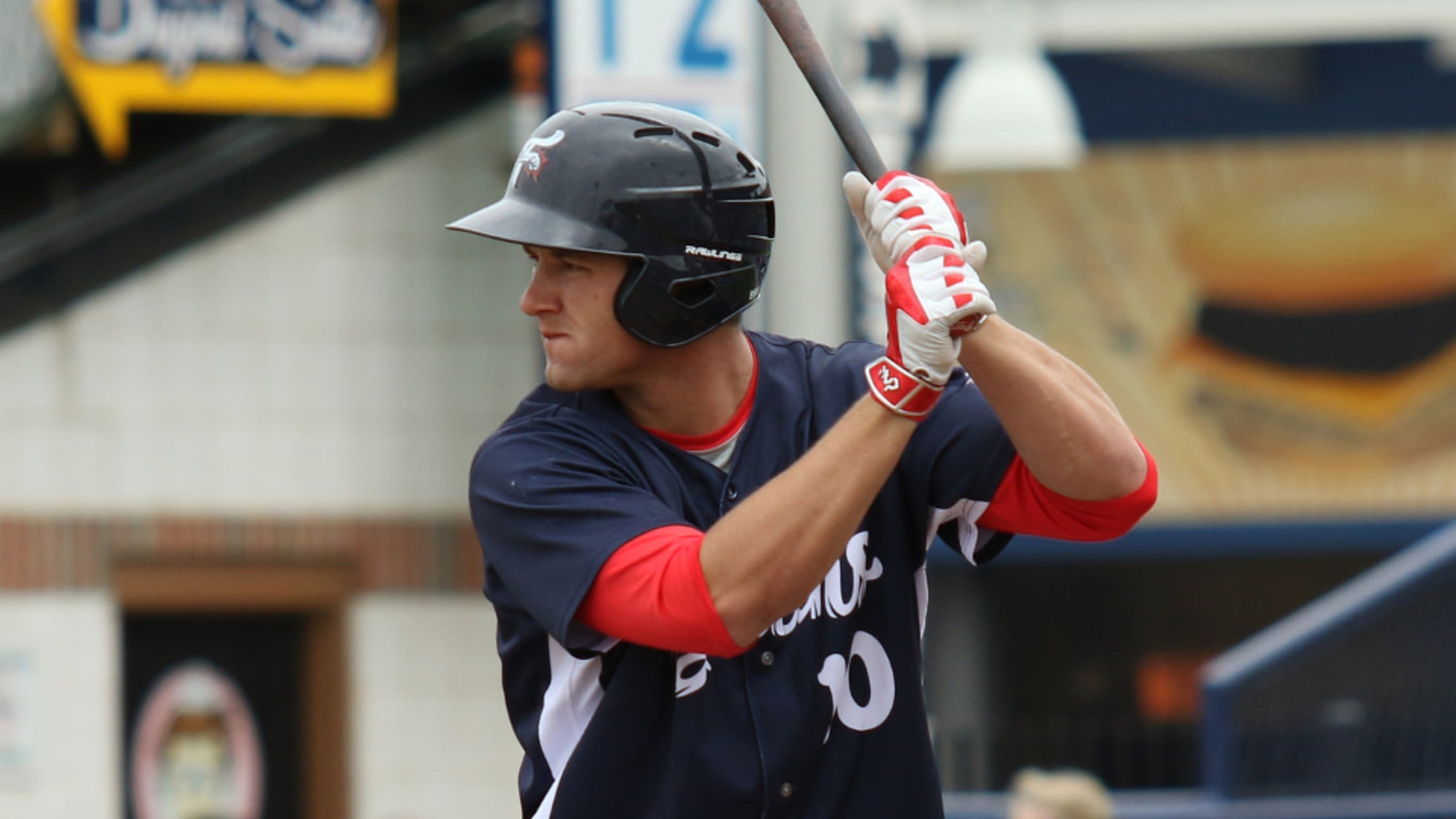 Portland, ME - The Eastern League is pleased to announce Reading Fightin Phils third baseman Mitch Walding has been selected as the Eastern League Player of the Month for the month of June.
Fightin Phils' Walding goes deep twice again
Phillies third base prospect has four homers in last two games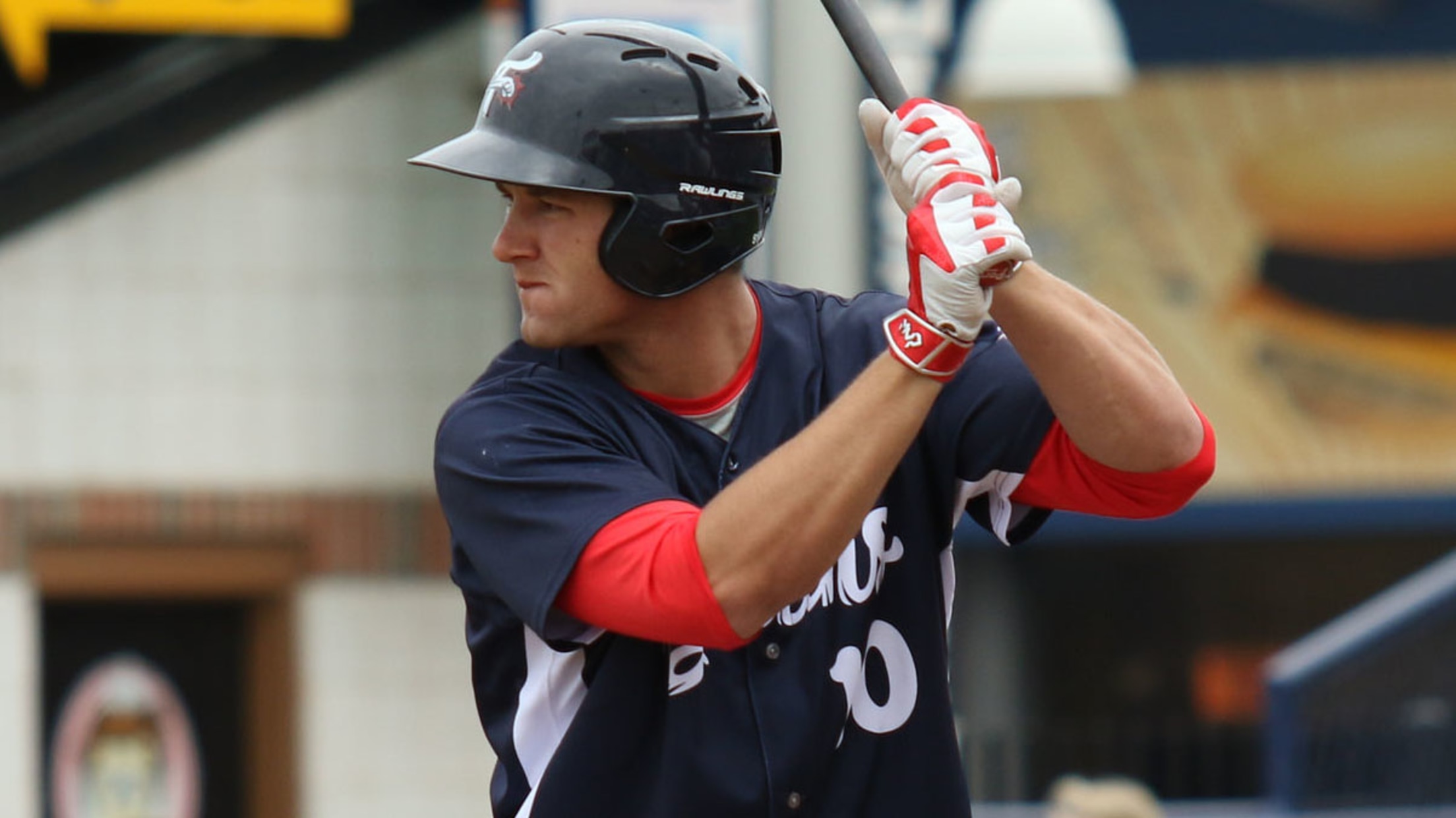 Mitch Walding was elated after the first two-homer game of his career on Thursday, so he went ahead and did it again on Friday."Anytime you hit a homer, it feels good. But multi-homer games are definitely sweeter," Walding said.The Phillies prospect drilled a pair of solo shots in Double-A Reading's
Phillies Triple-A Falls To Toronto Team, 8-2
Pinto Roughed Up In First Triple-A Start