Pigs top Mets to regain first place
Lehigh Valley strikes out 13 Syracuse batters in victory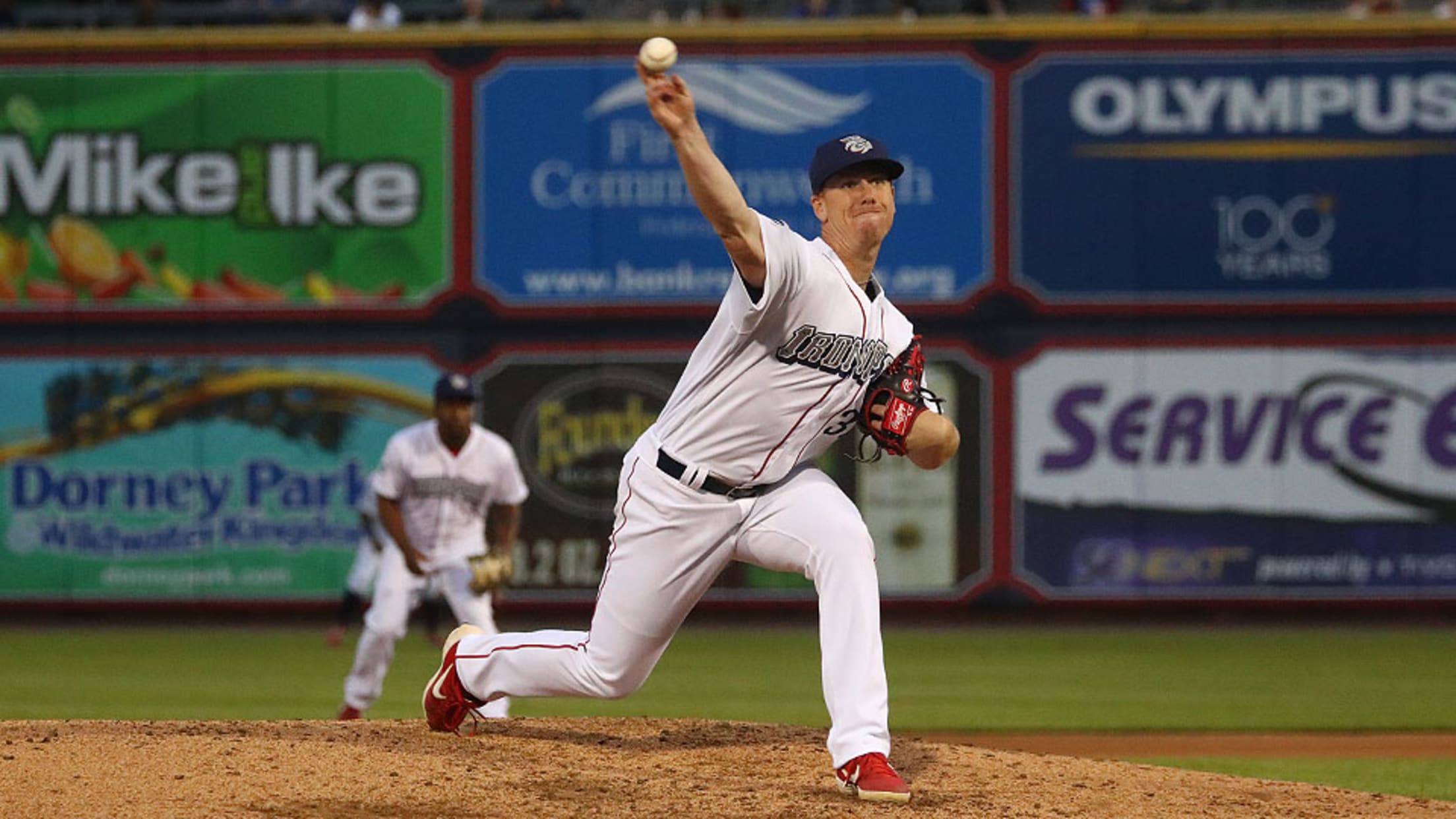 (JJ Horvath/DPI)
Follow @IronPigsThe Lehigh Valley IronPigs (23-19) have won back-to-back games over the Syracuse Mets (24-20) 6-4 on Wednesday evening at Coca-Cola Park. The Pigs moved into first place in the International League North Division. JD Hammer (1-0) pitched two scoreless innings for his first Triple-A victory. 
Follow @IronPigs
The Lehigh Valley IronPigs (23-19) have won back-to-back games over the Syracuse Mets (24-20) 6-4 on Wednesday evening at Coca-Cola Park. The Pigs moved into first place in the International League North Division. JD Hammer (1-0) pitched two scoreless innings for his first Triple-A victory.

Tom Eshelman made his return to Triple-A and pitched well through five innings. He allowed three runs off three hits with one walk and six strikeouts. The Mets got two runs off him in the top of the fourth inning as Travis Taijeron hit at two-run home run. Rymer Liriano followed with a solo home run in the top of the fifth inning.
Lehigh Valley had taken a 3-2 lead in the bottom of the fourth against Zach Lee. Ali Castillo and Gift Ngoepe each hit RBI singles while Matt McBride brought in a run on a fielder's choice.
Grégor Blanco scored on a wild pitch in the top of the sixth inning to give Syracuse a 4-3 lead. McBride tied the game at 4-4 in the bottom of the seventh by hitting an RBI double.
Two more runs came across the bottom of the eighth as Lehigh Valley jumped ahead 6-4. Mitch Walding hit a go-ahead RBI double off Tim Peterson (1-4). Walding scored on an RBI groundout by McBride.
Yacksel Ríos earned his fourth save by pitching a scoreless top of the ninth inning.
The IronPigs play for the sweep tomorrow night against the Mets. It will be Jewish Heritage Night at Coca-Cola Park featuring performances by the Russian Bar Trio. First pitch is at 7:05 p.m., but gates will open at 5 p.m. for ane extended pre-game happy hour featuring $1 hot dogs and $2 domestic drafts.
The 2019 IronPigs season is the team's 12th as the top affiliate for the Philadelphia Phillies and 12th at Coca-Cola Park. Follow the IronPigs on Twitter at @IronPigs and like them on Facebook via Facebook.com/LHVIronPigs.
The 2019 IronPigs season is presented by Capital BlueCross.