December Events at the Ballpark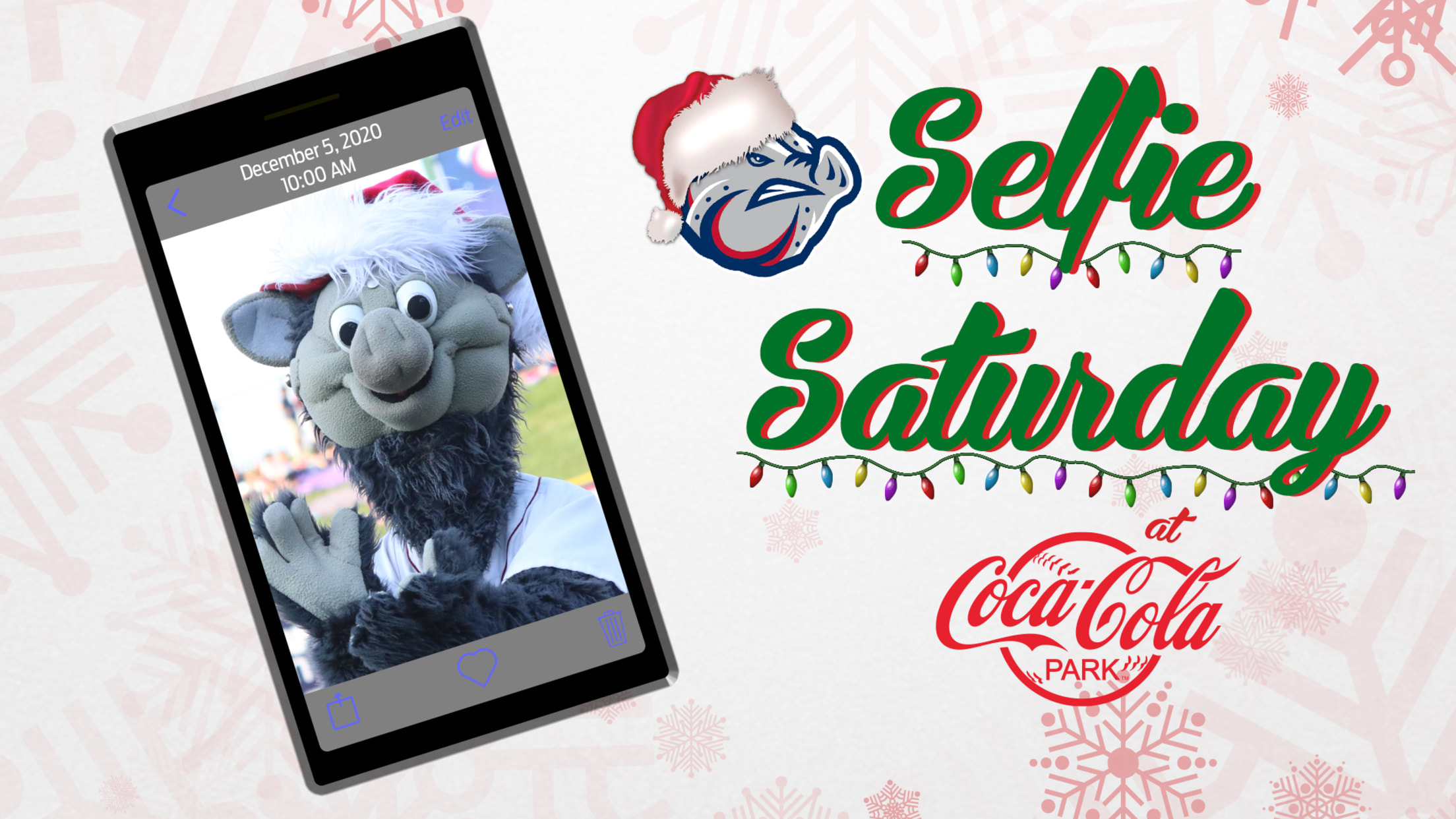 FOR IMMEDIATE RELEASE Contact: Michael Ventola Office: 610-841-1317 [email protected] Holiday Photos and a visit from Santa Claus to be held at Coca-Cola Park Special discounts at the Majestic Clubhouse Store plus holiday treats and hot cocoa! Allentown, Pennsylvania (23 November 2020) – The holidays are fast approaching and the Lehigh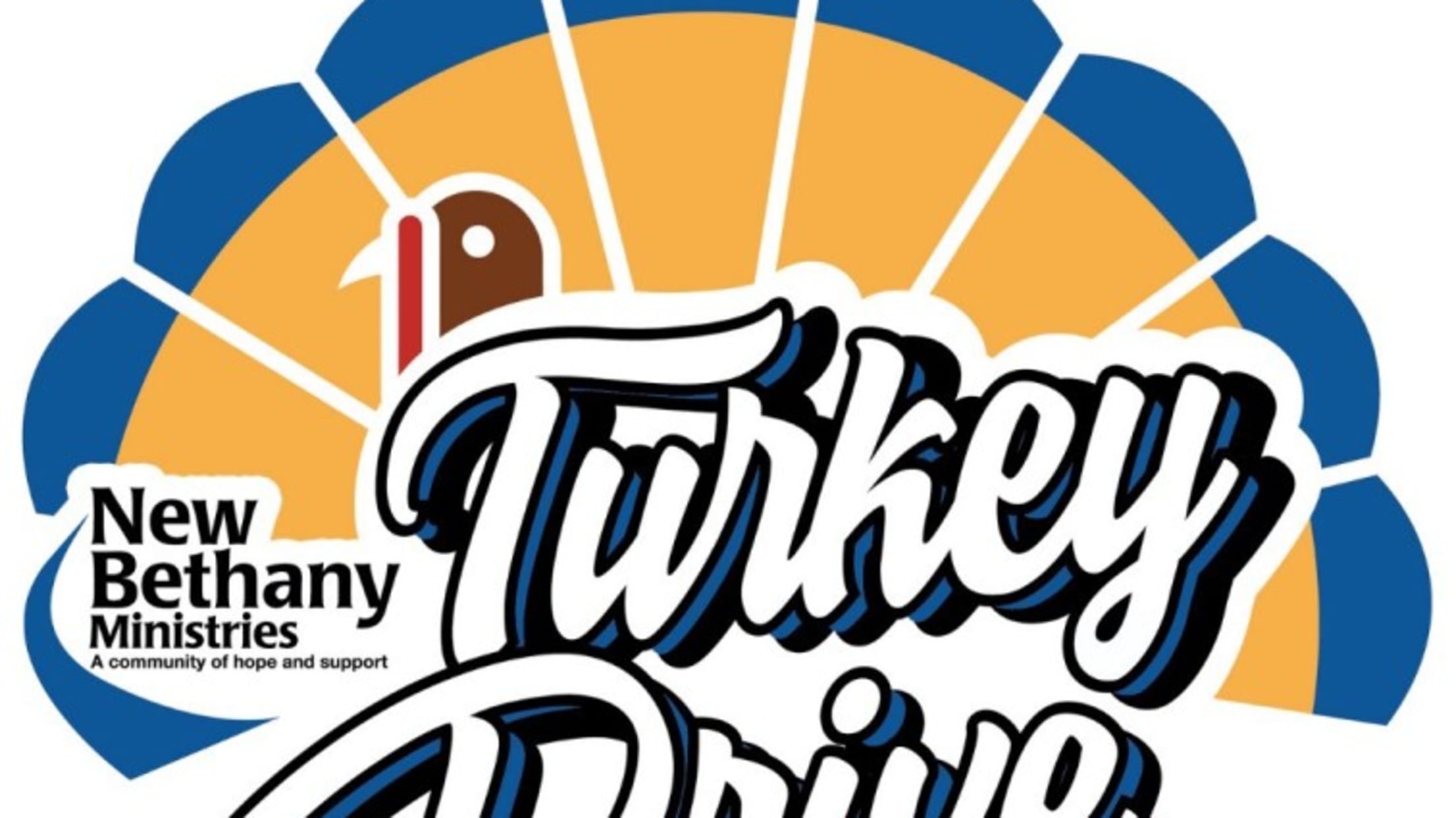 FOR IMMEDIATE RELEASE Contact: Michael Ventola Office: 610-841-1317 [email protected] Turkey Drive sponsored by Provident Bank to be held at Coca-Cola Park Turkeys will be brought to New Bethany Ministries in Bethlehem, PA and donated to families in need Allentown, Pennsylvania (3 November 2020) – The Lehigh Valley IronPigs, Provident Bank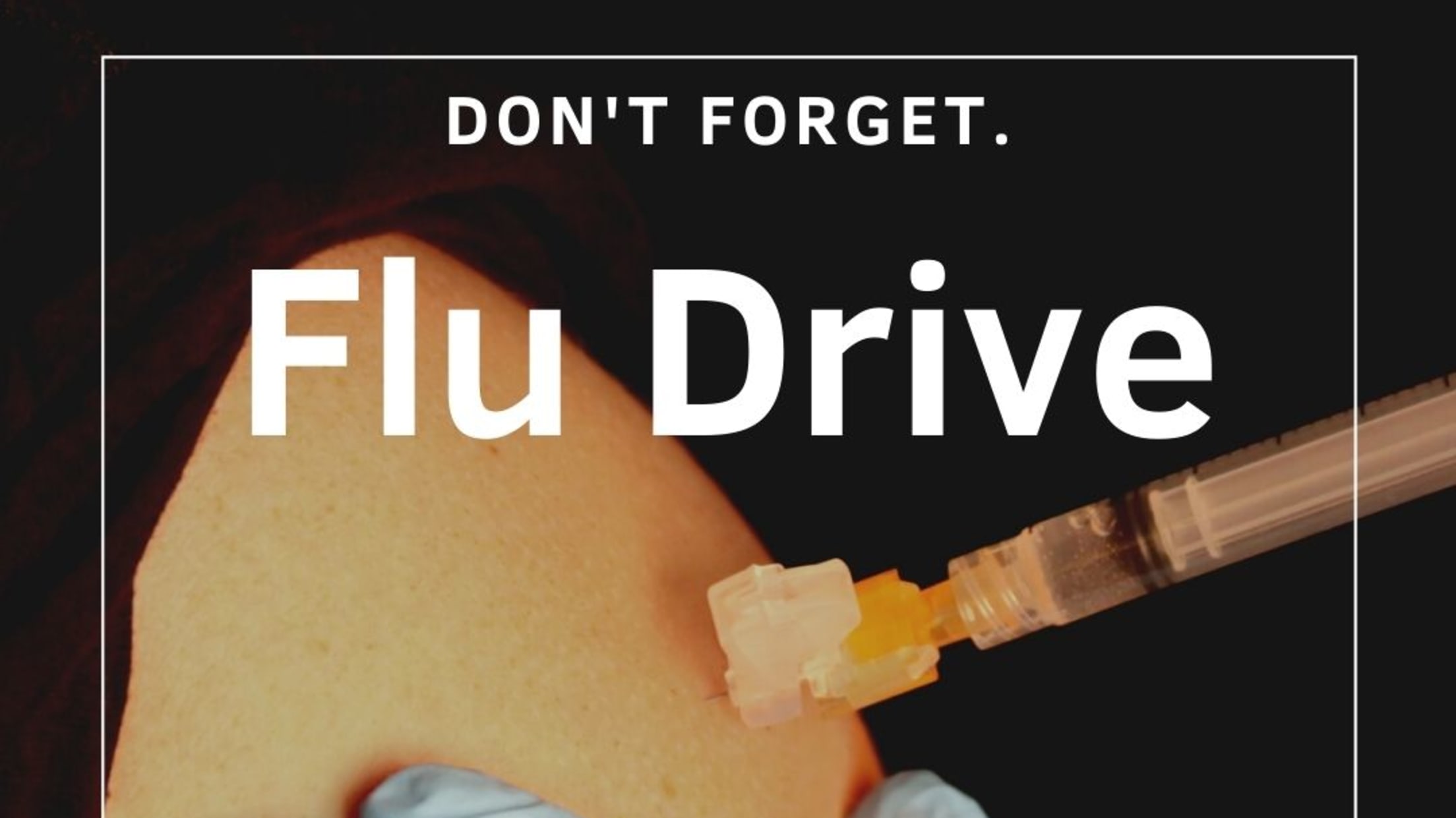 Contact: Michael Ventola Office: 610-841-1317 [email protected] Lehigh Valley Health Network to host Flu Drive at Coca-Cola Park The flu drive will be held on Sunday, November 8 from 9 a.m. – 3 p.m. Allentown, Pennsylvania (30 October 2020) – Lehigh Valley Health Network will be hosting a flu drive at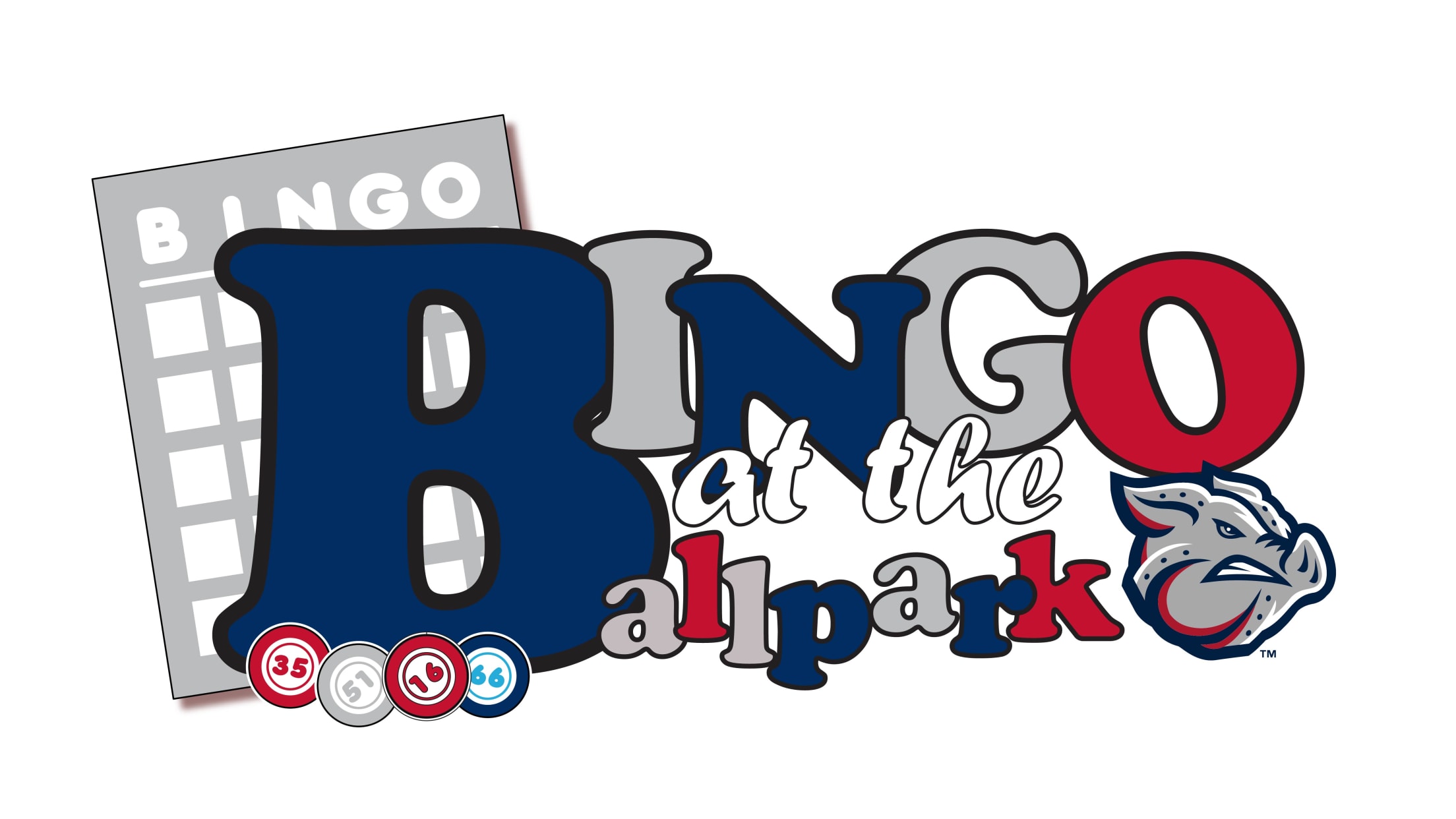 Contact: Michael Ventola Office: 610-841-1317 [email protected] Wednesday BINGO Nights return to Coca-Cola Park Bingo will be held on November 4, 11, and 18 in the PNC Club at Coca-Cola Park Allentown, Pennsylvania (27 October 2020) – BINGO Nights are back at Coca-Cola Park and will be held on Wednesday November
Pet Food Drive at Coca-Cola Park
Contact: Michael Ventola Office: 610-841-1317 [email protected] Pet Food Drive to be held at Coca-Cola Park on Saturday, November 7 Veterinary Referral and Emergency Center are looking for pet food donations starting today Allentown, Pennsylvania (26 October 2020) – The Lehigh Valley IronPigs and Valley Central Veterinary Referral and Emergency Center
Get the Best Seats Book Now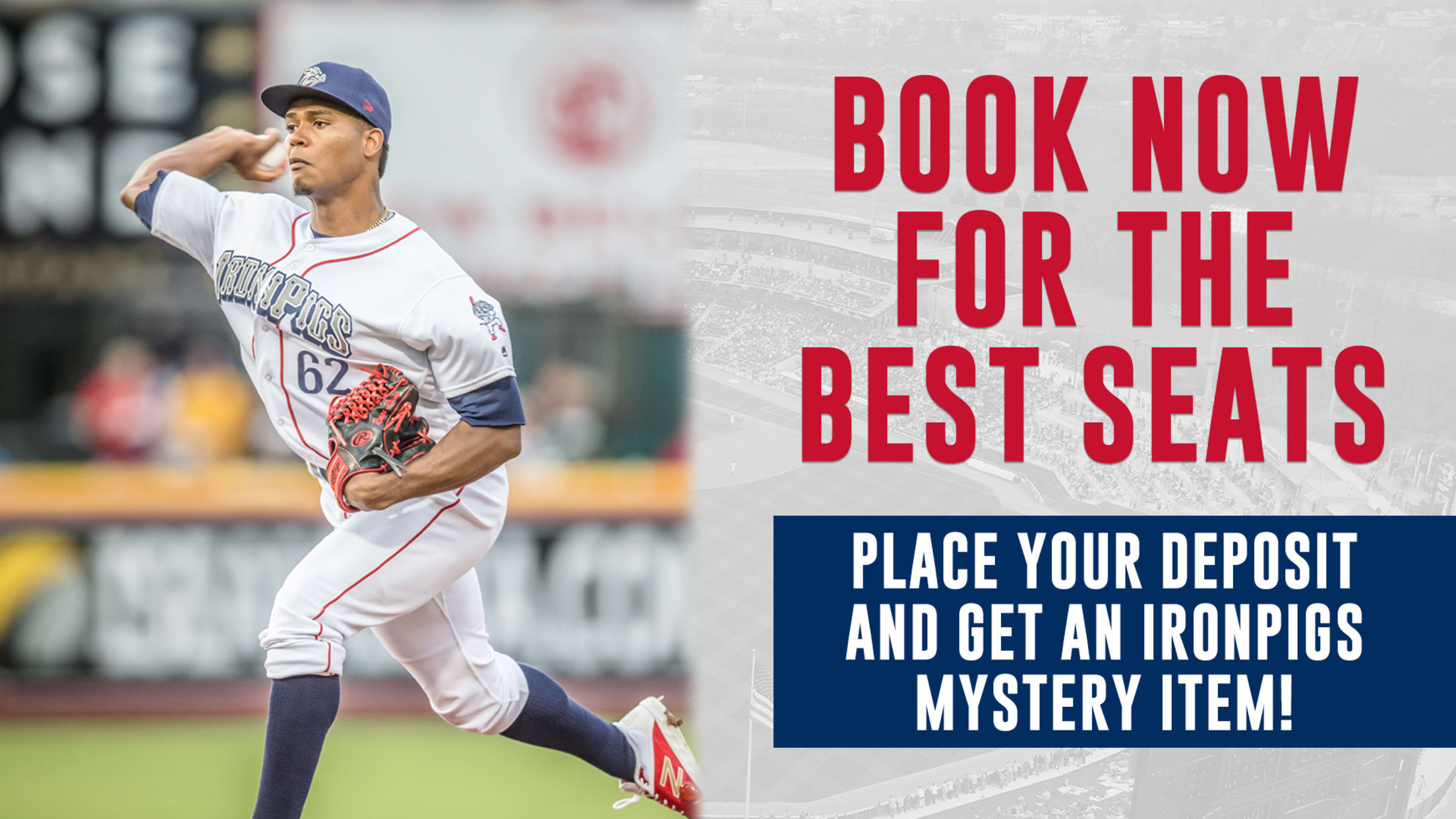 FOR IMMEDIATE RELEASE Contact: Michael Ventola [email protected] IronPigs to introduce "IronPigs Priority List" New IronPigs fans will get a chance to reserve their spot for the 2021 season Allentown, Pennsylvania (22 October 2020) – The Lehigh Valley IronPigs are giving new fans the opportunity to be FIRST for the 2021
Staff Spotlight: Stephen Doll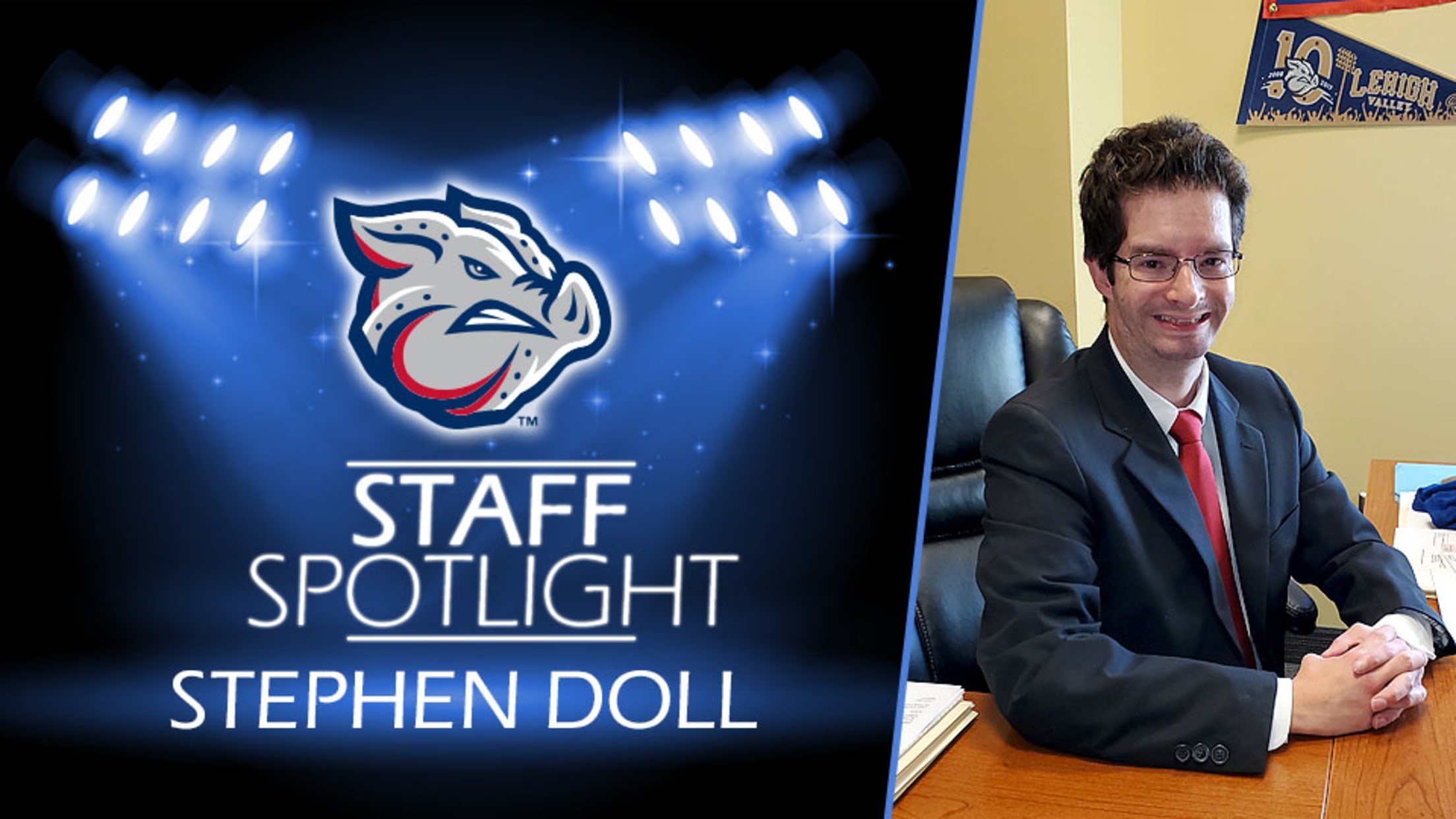 Stephen Doll joined the IronPigs as the team's new Director of Finance this September. He hails from Hummelstown, PA -- about an hour and a half north of Allentown. He earned a Bachelor of Science in Accounting and Business Administration from Lebanon Valley College in Annville. Stephen now resides in
IronPigs look to 'sell out' Coca-Cola Park
IronPigs are teaming up with Olympus and Lehigh Valley Cancer Institute to raise awareness for cancer patients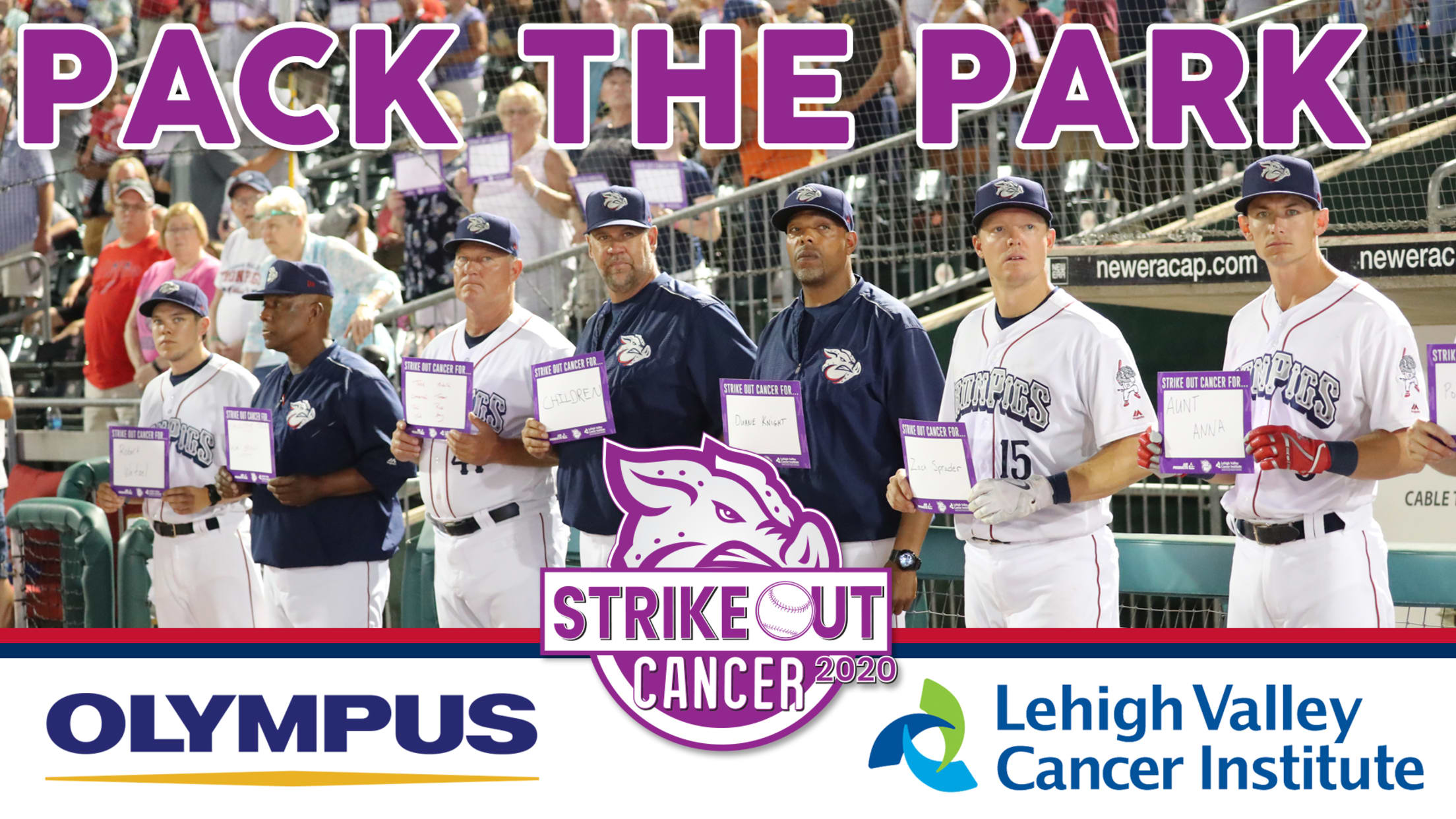 The IronPigs are looking to sell out Coca-Cola Park this October as they will be teaming up with Olympus Corporation of the Americas and Lehigh Valley Cancer Institute to host a "Virtual Strike Out Cancer" throughout the month of October. The event will run through Saturday, October 31. CLICK HERE
Halloween-themed movie night scheduled Oct. 24
Watch "Ghostbusters" (1984) or "Texas Chainsaw Massacre" (2003) on our big screen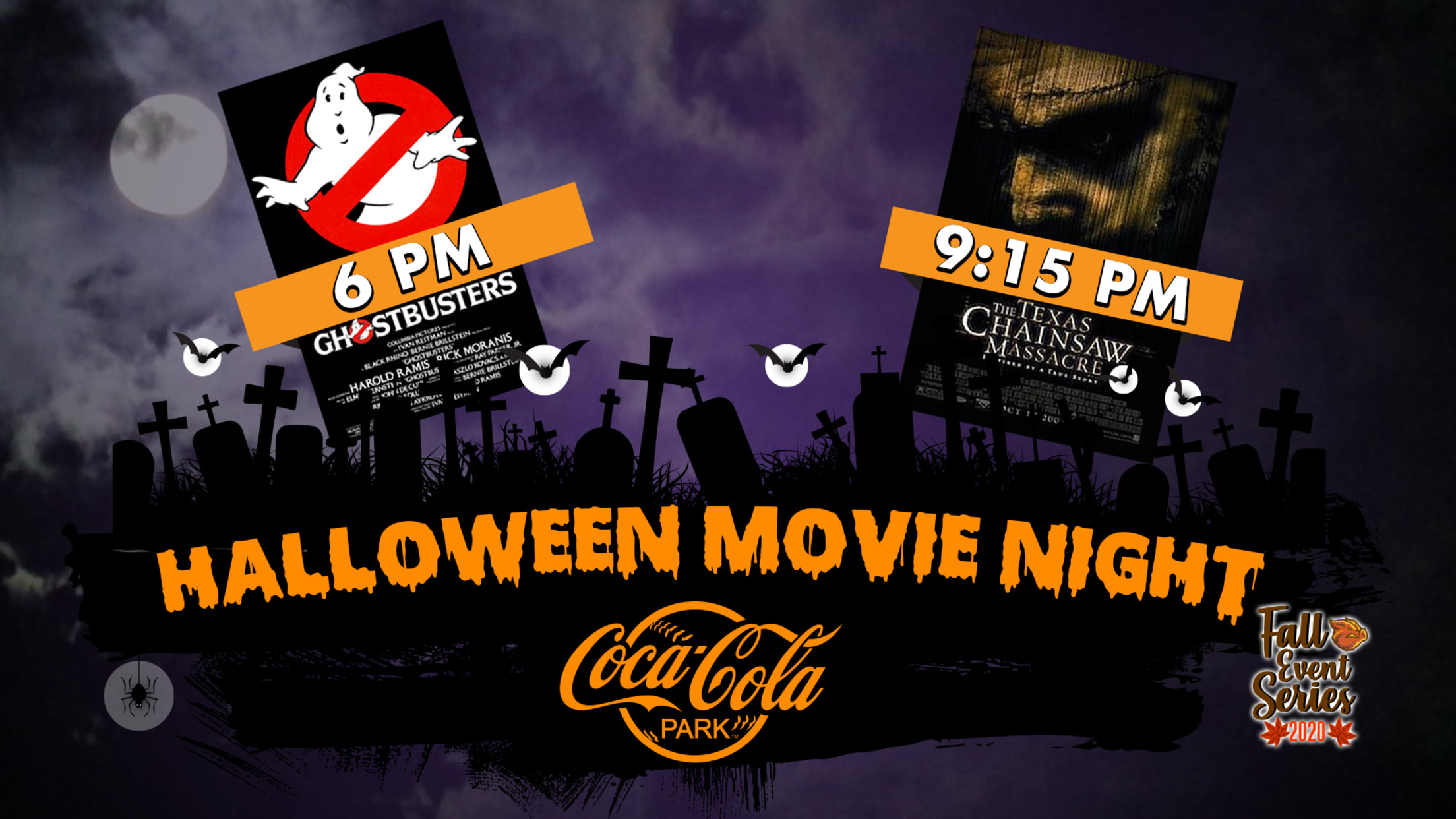 Two separate movie showings on the largest HD videoboard in Minor League Baseball will be taking place at Coca-Cola Park on Saturday, October 24 and they will be in the spirit of Halloween! The IronPigs will be showing a family-friendly movie early (Ghostbusters) then will empty the ballpark prior to
Staff Spotlight: Emily Bettys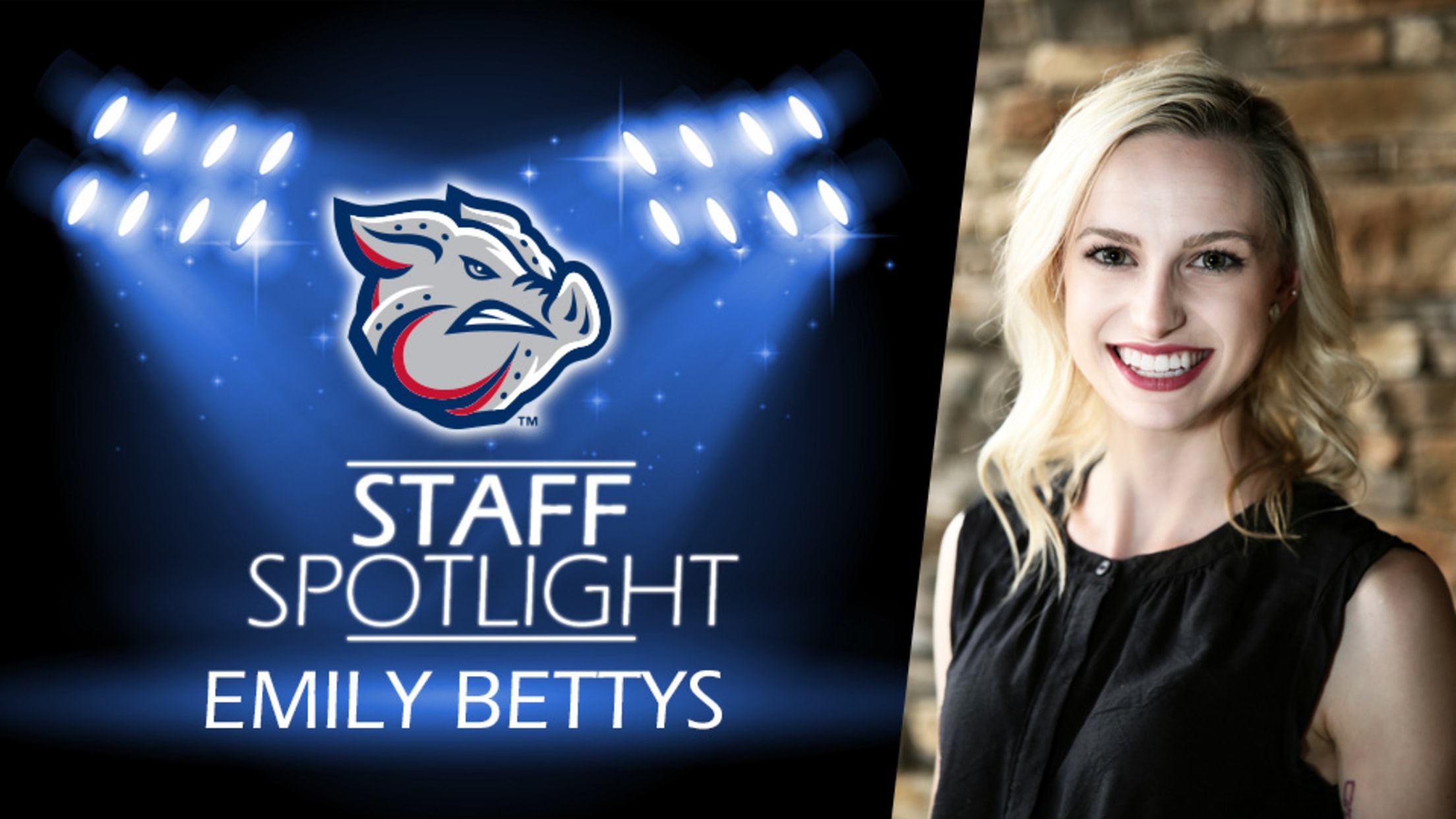 Emily Bettys joined the IronPigs front office staff in September. Originally from Pennsburg, a small town in Montgomery County, she studied Liberal Arts at Montgomery Community College and started her career working for the Greater Lehigh Valley Chamber of Commerce. Emily and her husband moved to the most northern tip
Pigs to host Oktoberfest on Saturday, Oct. 17
Join us for live music, German-style food and fall-style beer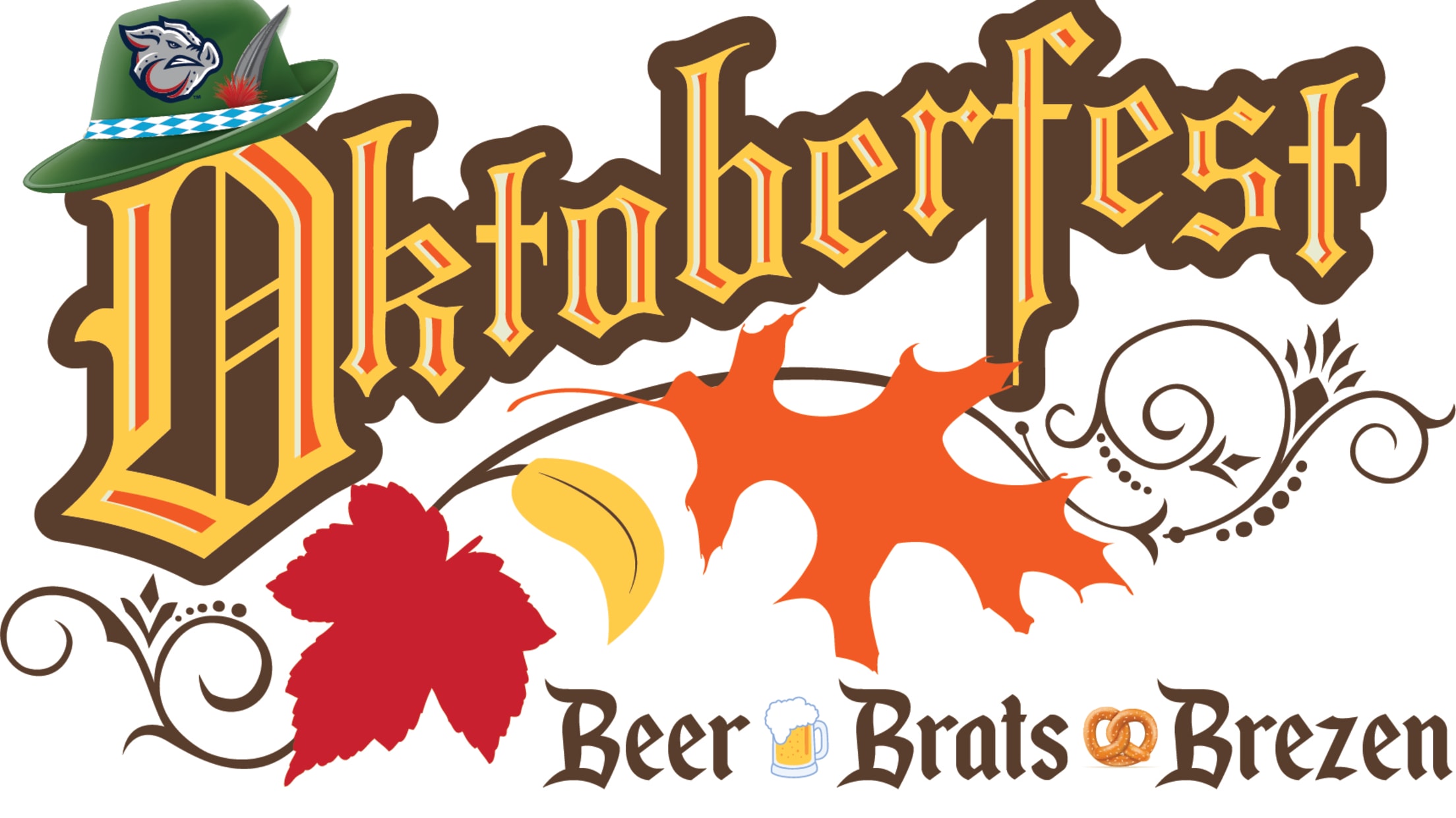 Oktoberfest is coming to Coca-Cola Park on Saturday, October 17, which means great food, beer, and music to be had for all who attend! Oktoberfest adds a lot of flavor to an already exciting Fall Event Series. Service Electric Cable Television, PenTeleData, Olympus Corporation of the Americas, and Truly Hard
Kiddie Olympics coming to Coca-Cola Park on Oct. 10
Kids aged 3-5 will participate in multiple events at Coca-Cola Park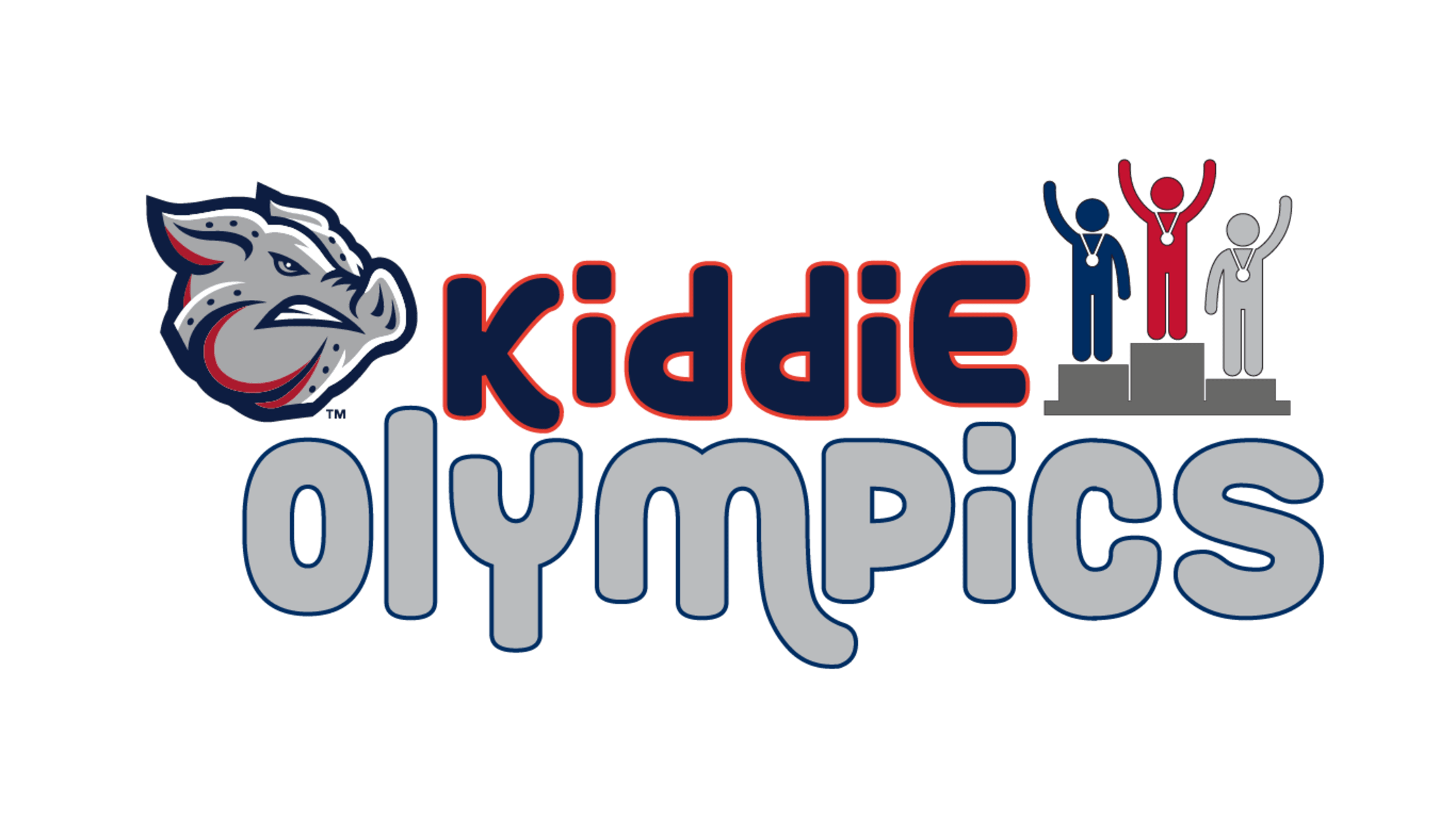 Coca-Cola Park will be the site for Kiddie Olympics on Saturday, October 10 from 9 a.m. – 11 a.m. Kids aged 3-5 will participate in multiple events that will allow them to showcase their skills. Service Electric Network will air a recap in the days following the event. The time
Two 'Dinner at the Diamond' dates announced
The Fall Event Series continues with Dinners at the Diamond on back-to-back Saturdays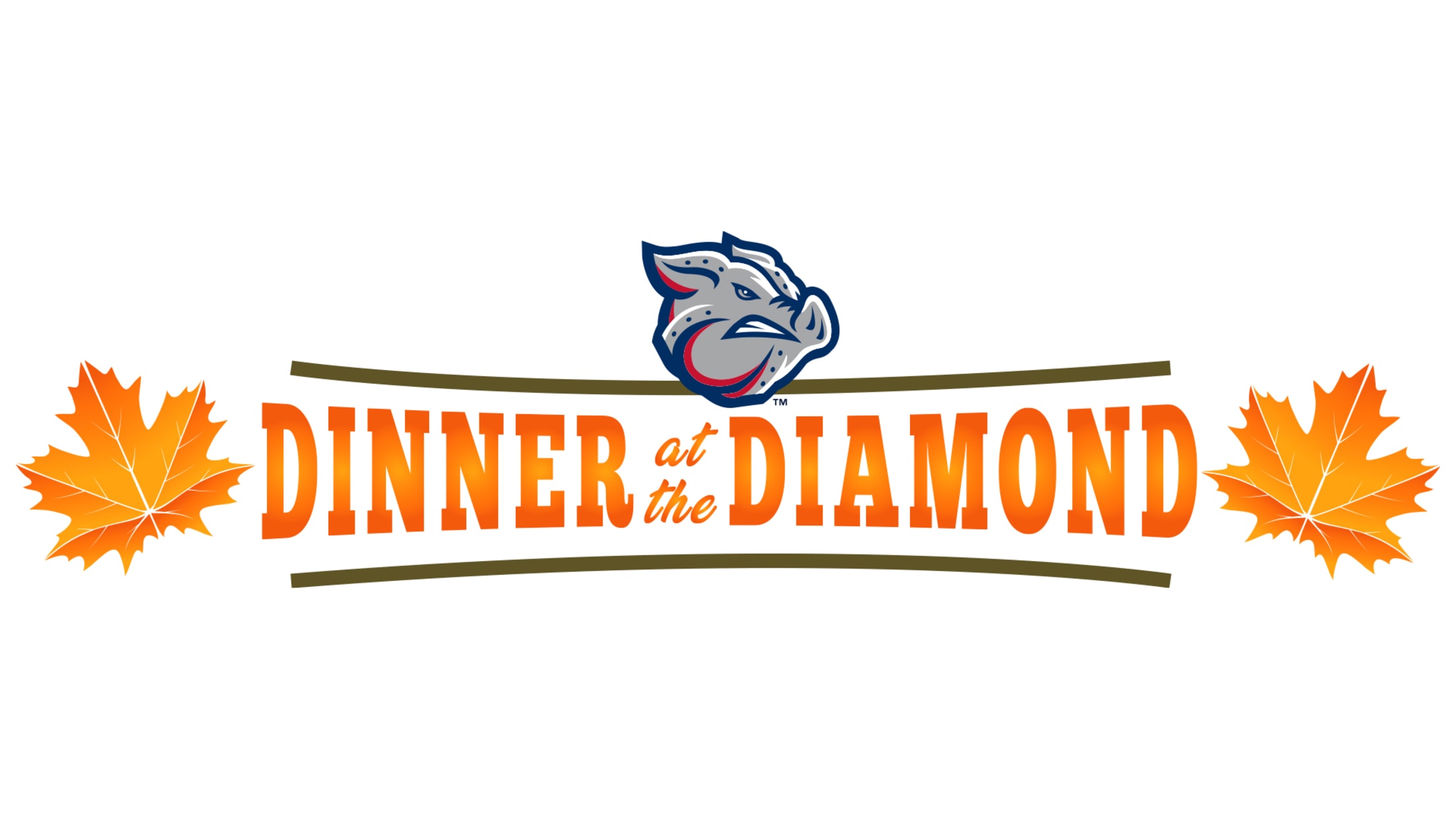 Coca-Cola Park will open its doors once again for guests to come and enjoy Dinner at the Diamond on Saturday, October 3 and Saturday, October 10 from 4-6 p.m. "Dinner at the Diamond" will feature specific themes and local food items that will capture the fall season. PenTeleData, Olympus Corporation
IronPigs to host Collegiate Showcase on Oct. 24-25
High school baseball players will be able to showcase their talents for DI, DII and DIII representatives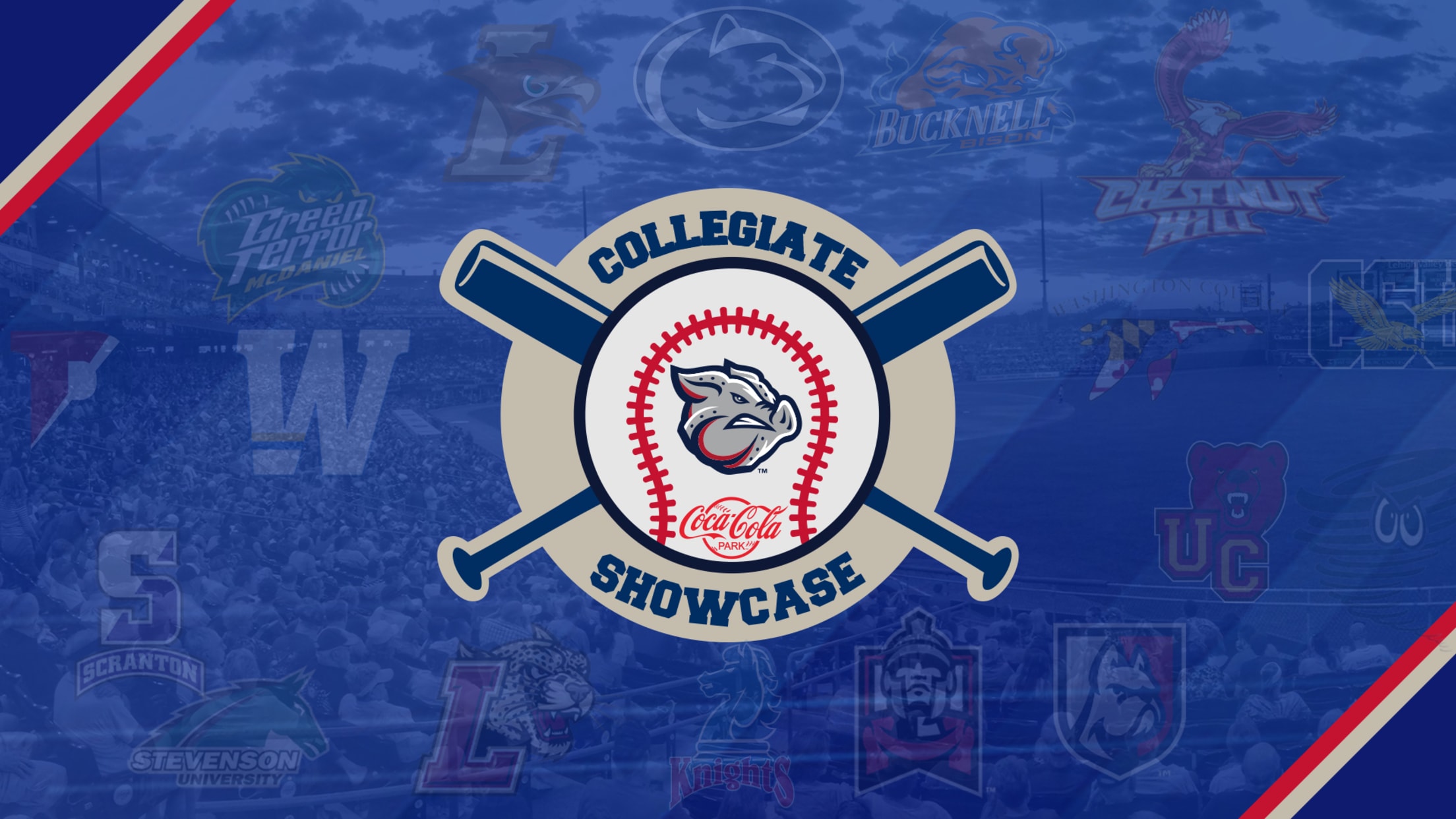 Coca-Cola Park is opening its doors to high school baseball players for a "Collegiate Showcase" on Saturday, October 24 and Sunday, October 25 from 8 a.m. until 4:30 p.m. Scouts from multiple colleges at the division one level through the division three level will be in attendance. CLICK HERE TO
Grand Finale Bingo to be held Wednesday, Oct. 7
Event features Cow Plop Bingo, double cash prizes and giveaways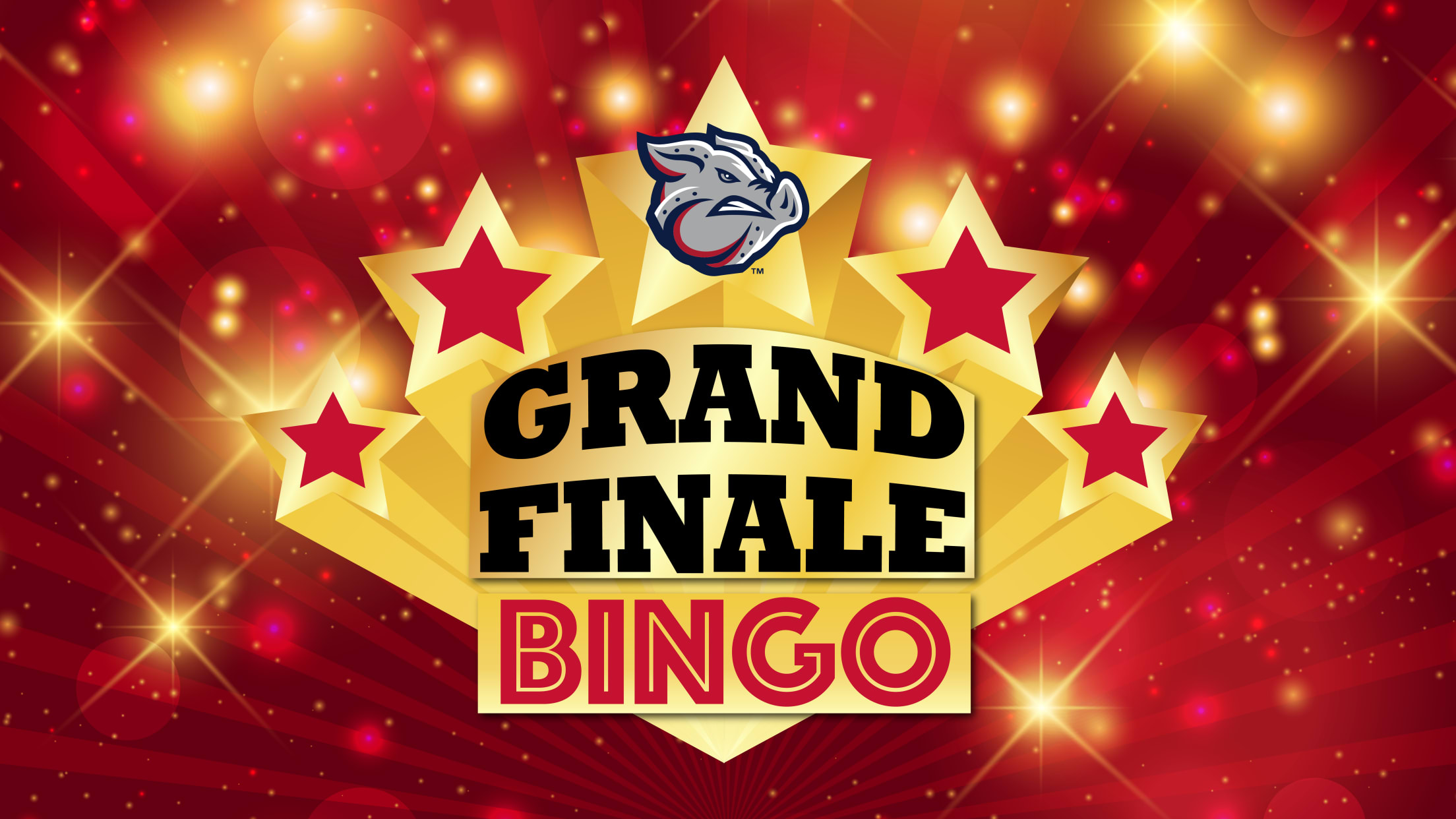 "Grand Finale Bingo" presented by The GIANT Company will be held at Coca-Cola Park on Wednesday, October 7 from 5-7 p.m. The "Grand Finale Bingo" will be the ultimate event for bingo players who will get a chance to win double the cash prizes and giveaways! Service Electric Cable Television,
Staff Spotlight: Kelsey Carlon
Carlon joined her hometown team prior to the 2019 season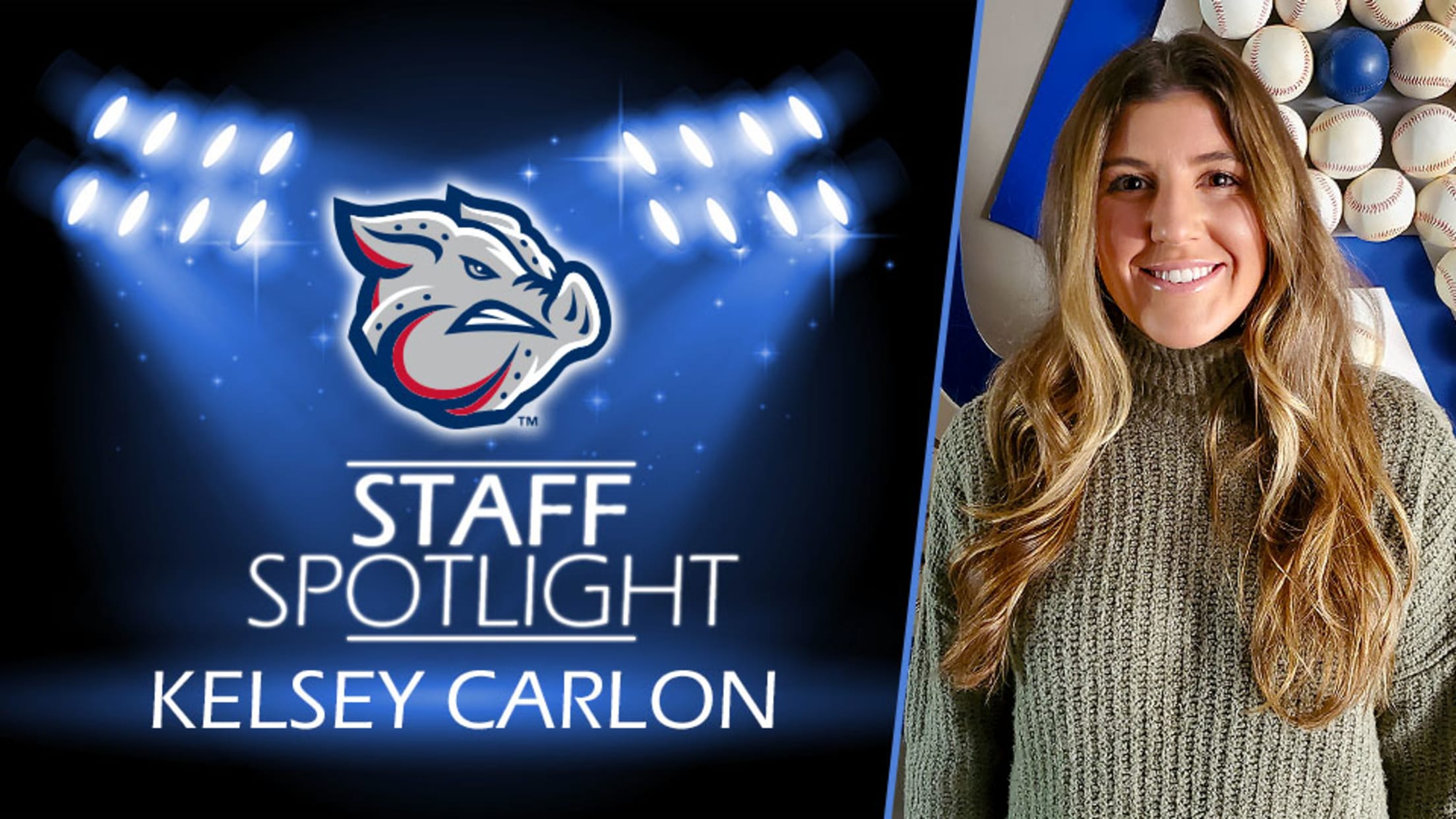 Allentown native Kelsey Carlon joined the Pigs' front office as a Manager, Group Sales in April of 2019. She graduated from Syracuse University with a degree in Sport Management in 2018. Kelsey has two older brothers who also graduated from Syracuse and both live and work in New York City.
Pig Yoga scheduled for Oct. 3
Guests will be able to take a one-day yoga class on-field with real pigs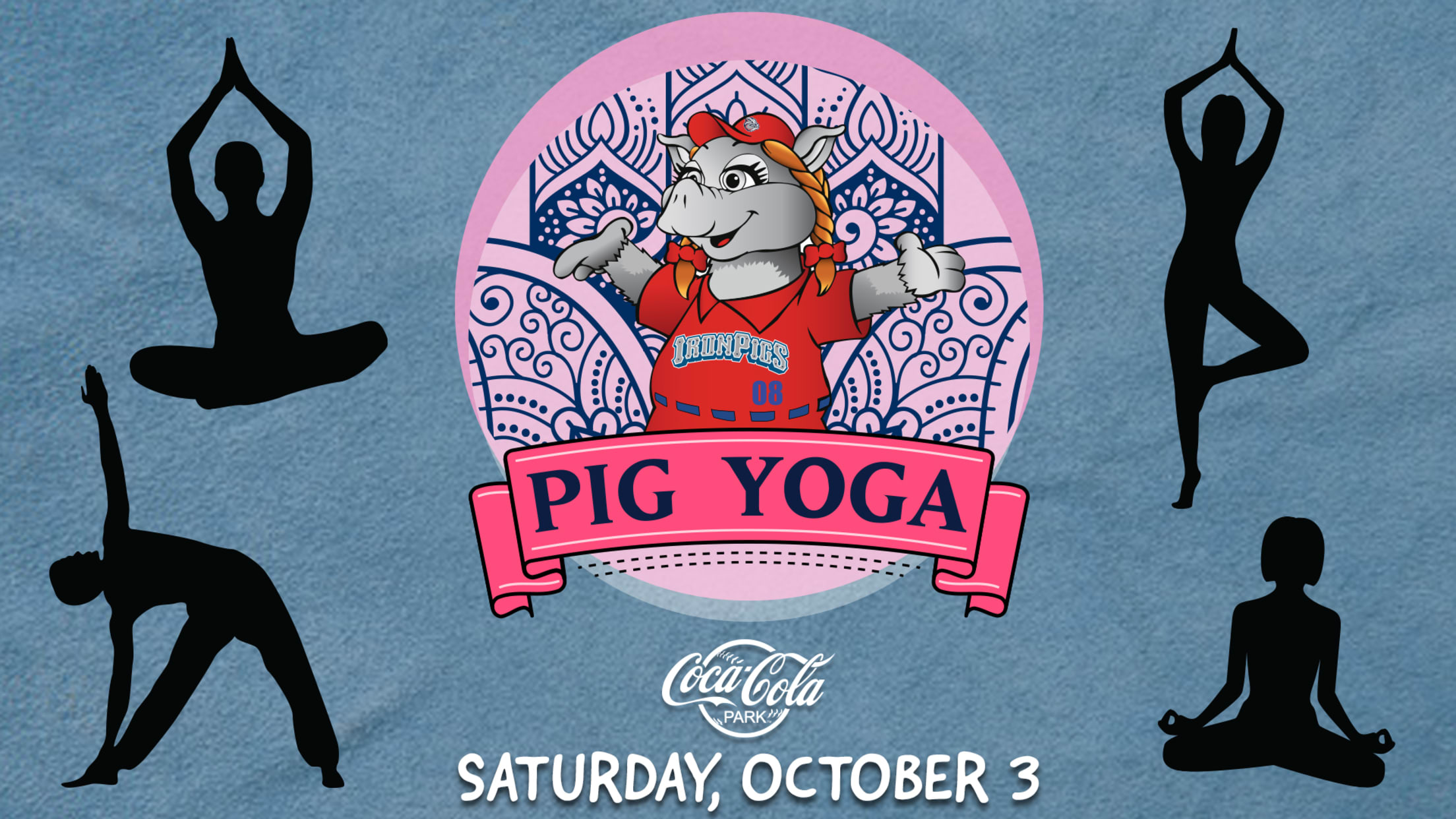 Yoga lovers will want to be at Coca-Cola Park on Saturday, October 3 as the Lehigh Valley IronPigs will host "Pig Yoga" on the field. Guests will be able to do yoga on the field with real pigs courtesy of FairyTail Acres the Rescue, a non-profit located in Denver, Pennsylvania.
IronPigs to host high school football watch parties
Central Catholic vs. Whitehall kicks off schedule on Sept. 18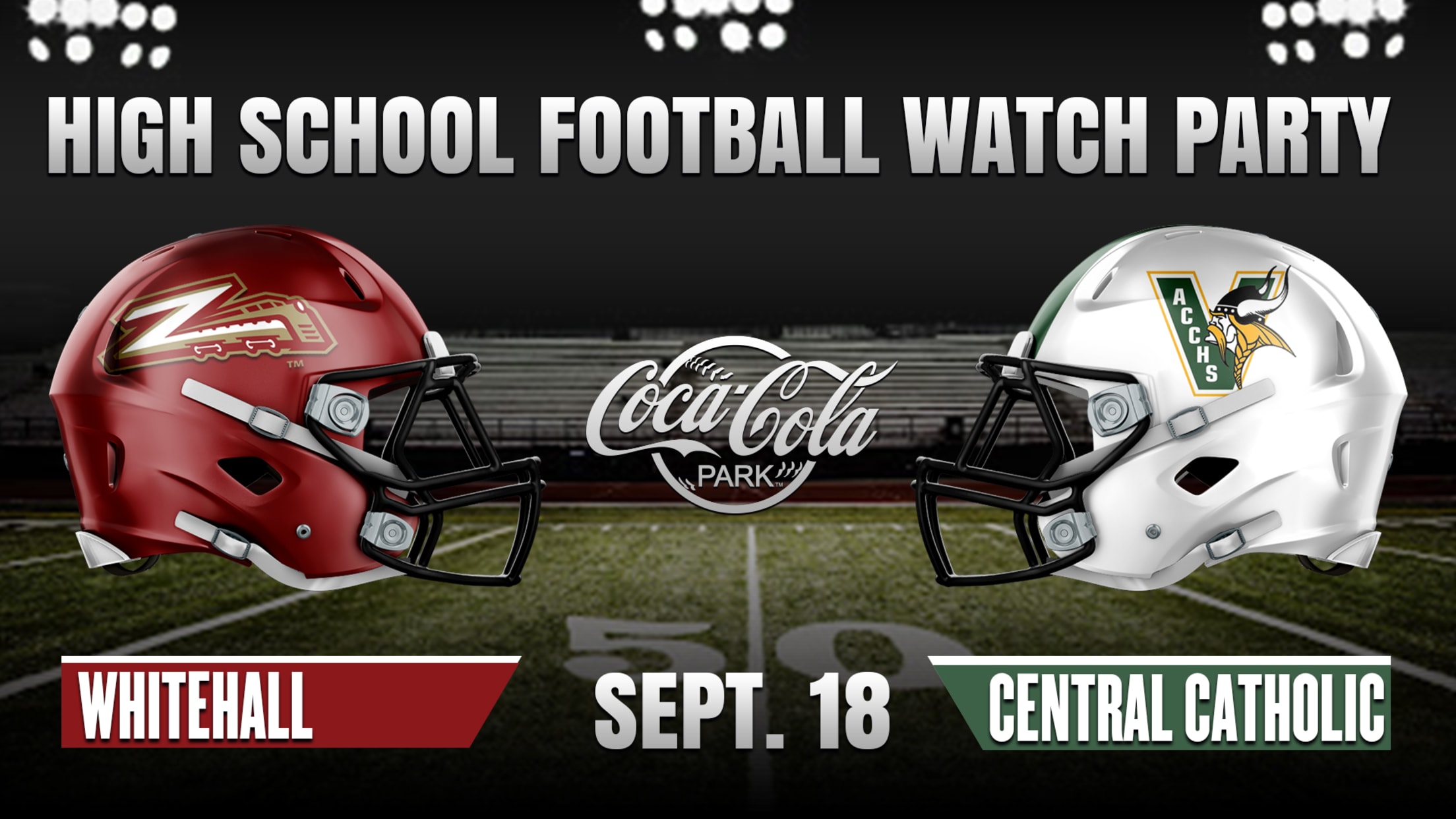 The Lehigh Valley IronPigs will be bringing high school football to the largest HD videoboard in Minor League Baseball this fall at Coca-Cola Park, courtesy of the Service Electric Network. The first watch party is scheduled for Friday, Sept. 18 at 7 p.m. when Central Catholic plays Whitehall (Click here
Staff Spotlight: Tanner Case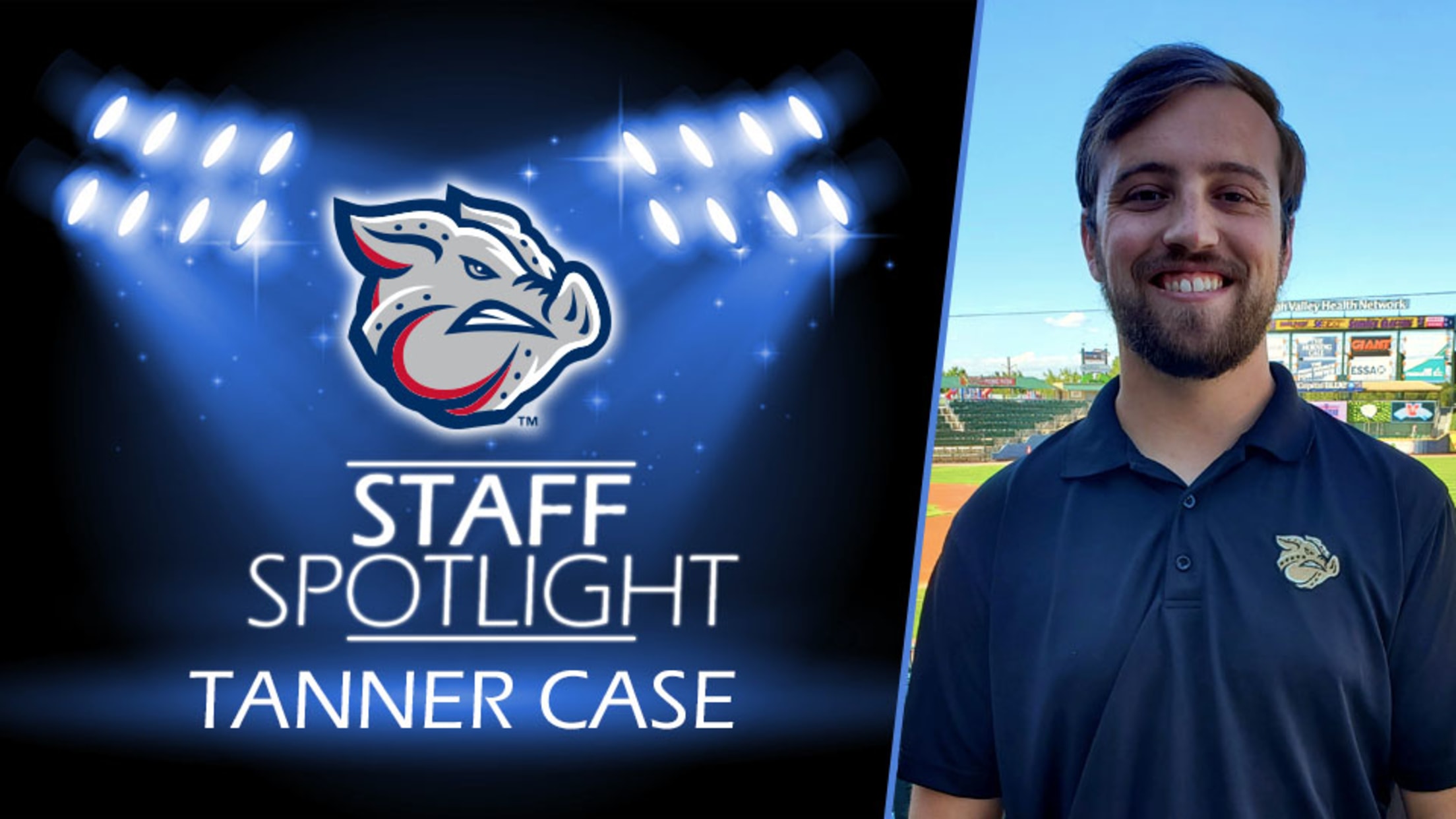 Tanner Case, who joined the Pigs as a Manager, Corporate Tickets in August 2019, is from a small town in the Texas Panhandle called Groom. He was born and raised in the town of 600 people and spent 18 years there going to the same school through graduation. He earned
SECTV to televise Phillies Taxi Squad Games
IronPigs fans will be able to watch Phillies players stay prepared throughout the 2020 season.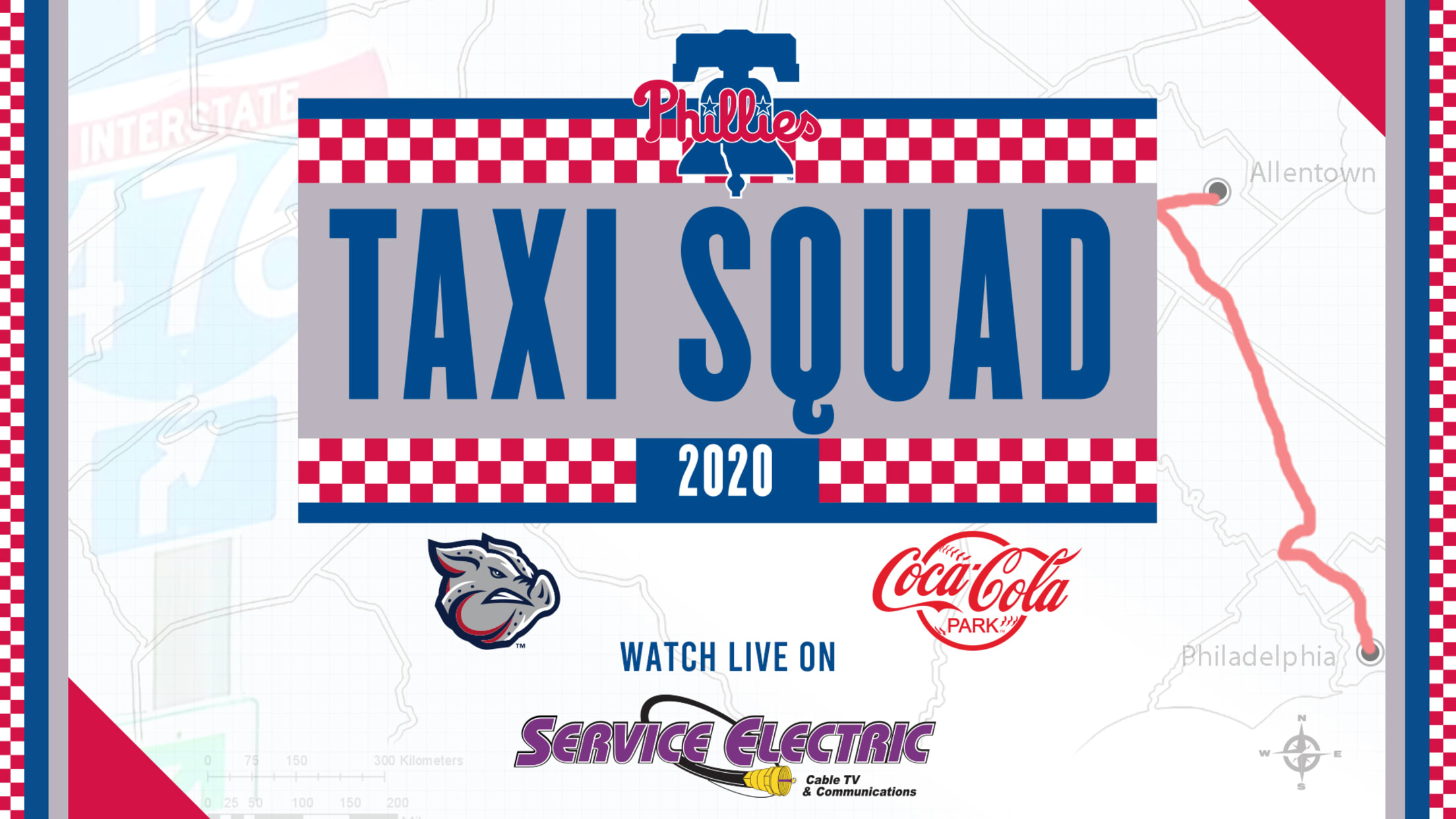 The gates of Coca-Cola Park will be opening to the Philadelphia Phillies Taxi Squad and IronPigs fans will have the opportunity to watch the intra-squad games on Service Electric Network. The first intra-squad game will be on Saturday, July 25 at 4:30 p.m. The second intra-squad game on Sunday will
Staff Spotlight: Andrew Beck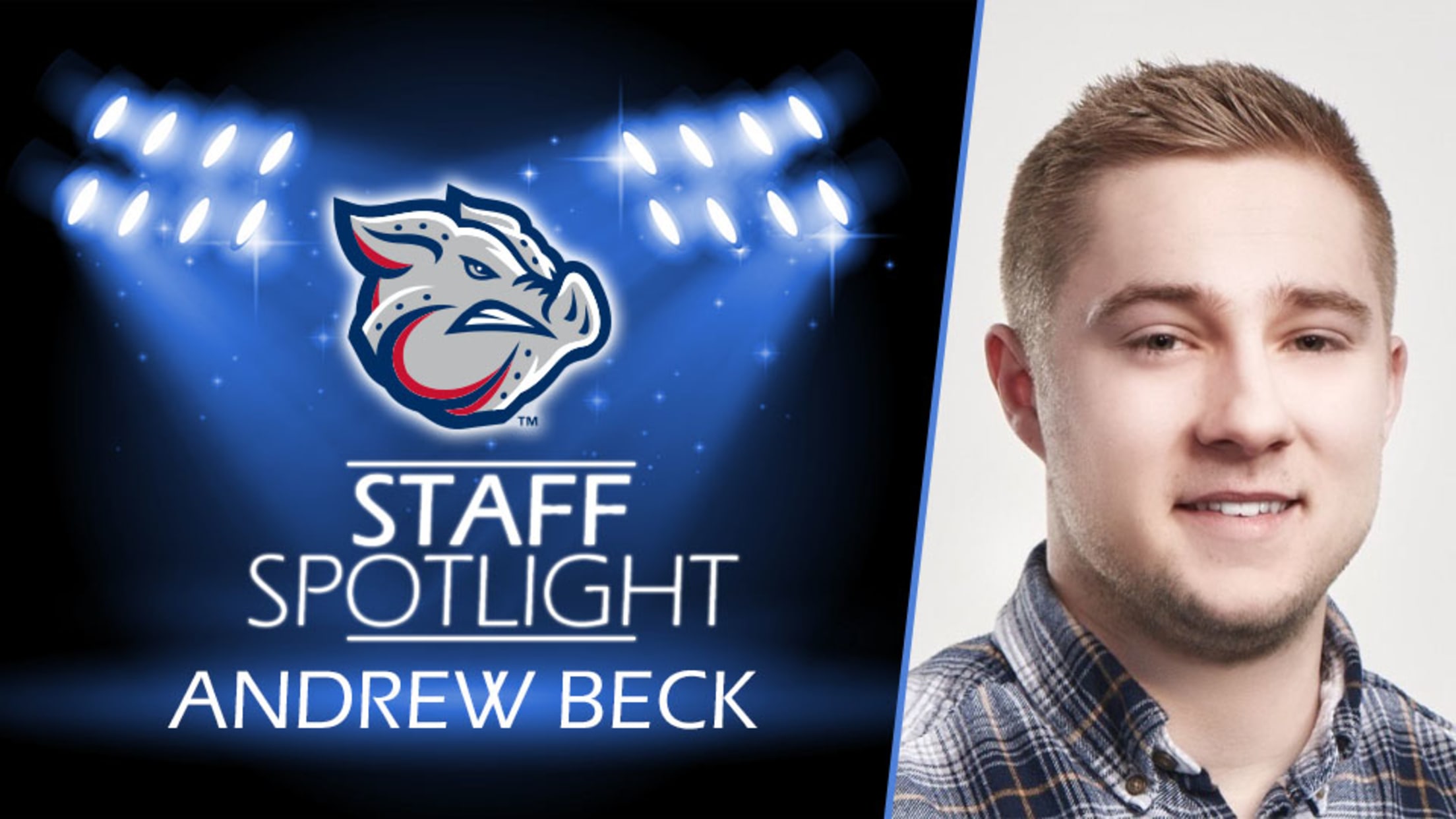 Andrew Beck joined the IronPigs last August as a Manager, Corporate Partnerships. A Belvidere, NJ native and graduate of Syracuse University, Beck has previous sports experience as an intern with the Syracuse Chiefs (now the Mets), New York Red Bulls and Brooklyn Nets. Get to know Andrew in this edition
Fan cutouts to raise funds for IronPigs Charities at Phillies Taxi Squad games
Fans will be able to submit their photo and have a cutout placed in the stands at Coca-Cola Park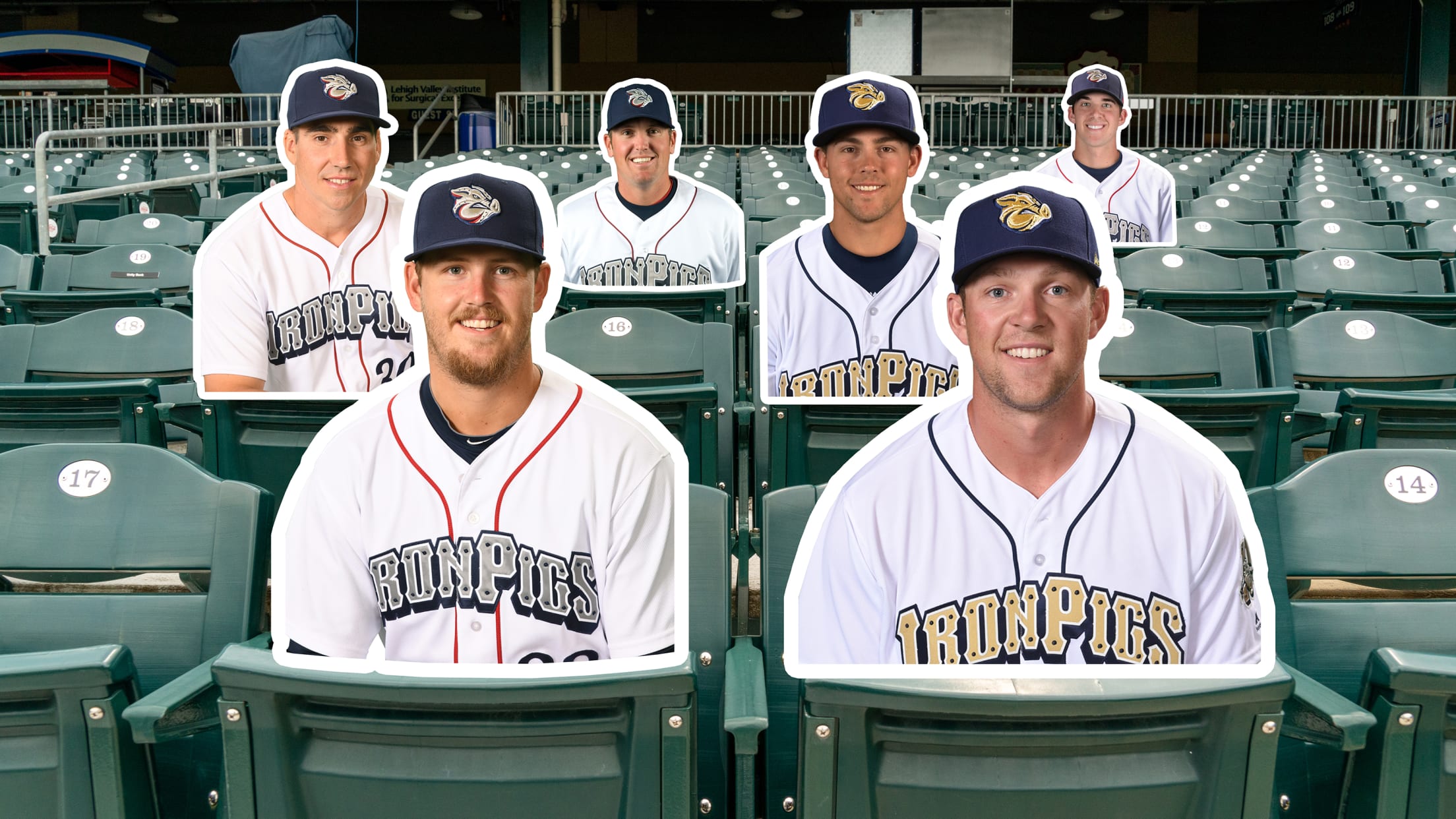 Baseball is back and the Lehigh Valley IronPigs are inviting fans to show off their game faces! Fans can submit their photo and have a cutout placed in the stands at Coca-Cola Park for the Philadelphia Phillies Taxi Squad intra-squad games. The IronPigs are encouraging fans to showcase their favorite
Staff Spotlight: Erik Kerns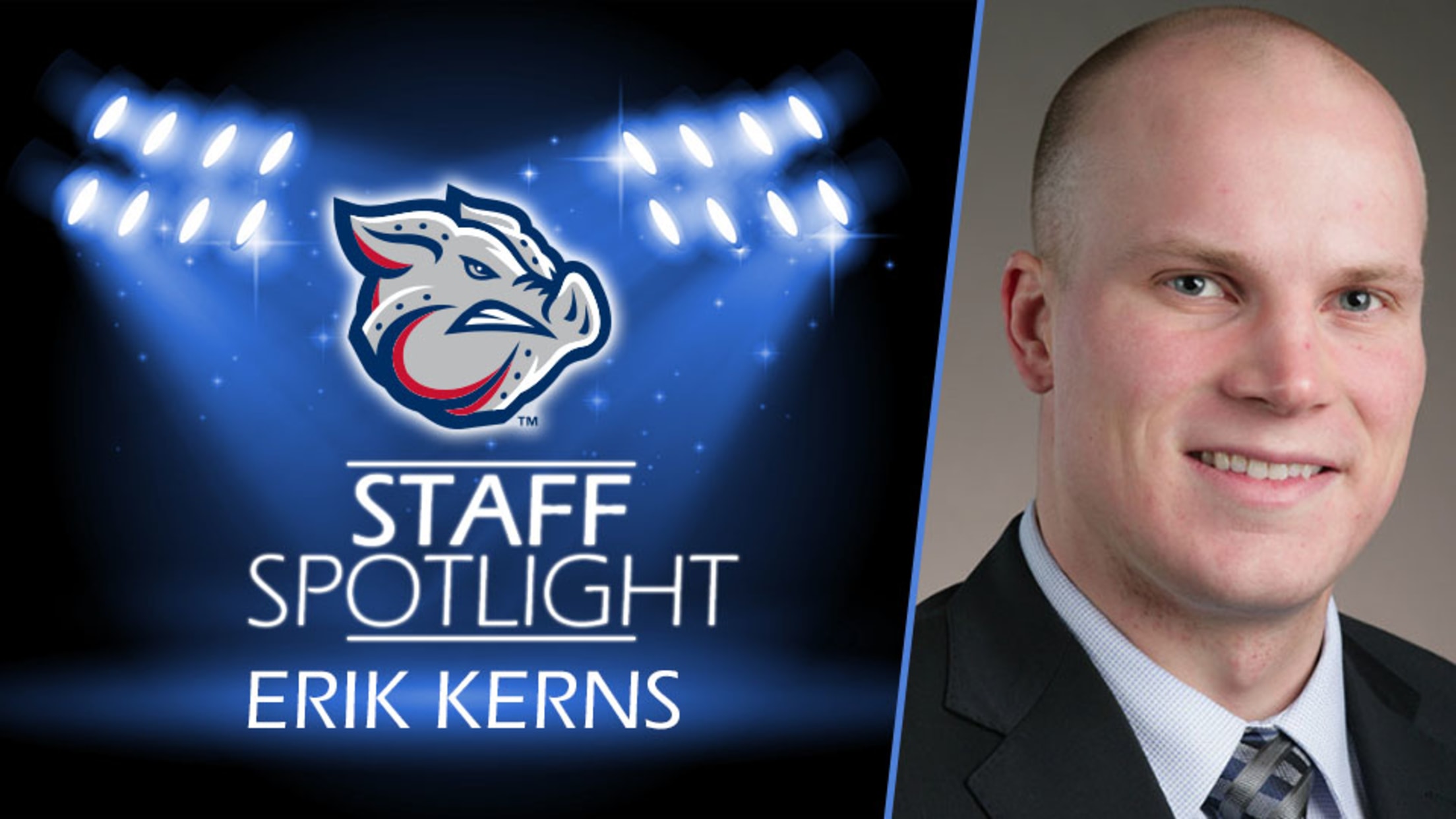 Erik Kerns joined the IronPigs as a Manager, Ticket Coordinator last August. Originally from Apalachin, New York, he graduated with a B.S. in Sport Management from Misericordia University where he played basketball for four years. He has an older brother who is a 3rd year associate at a law firm
IronPigs to host baseball, softball semi-finals and finals 
Coca-Cola Park will host games on July 16 and August 9-10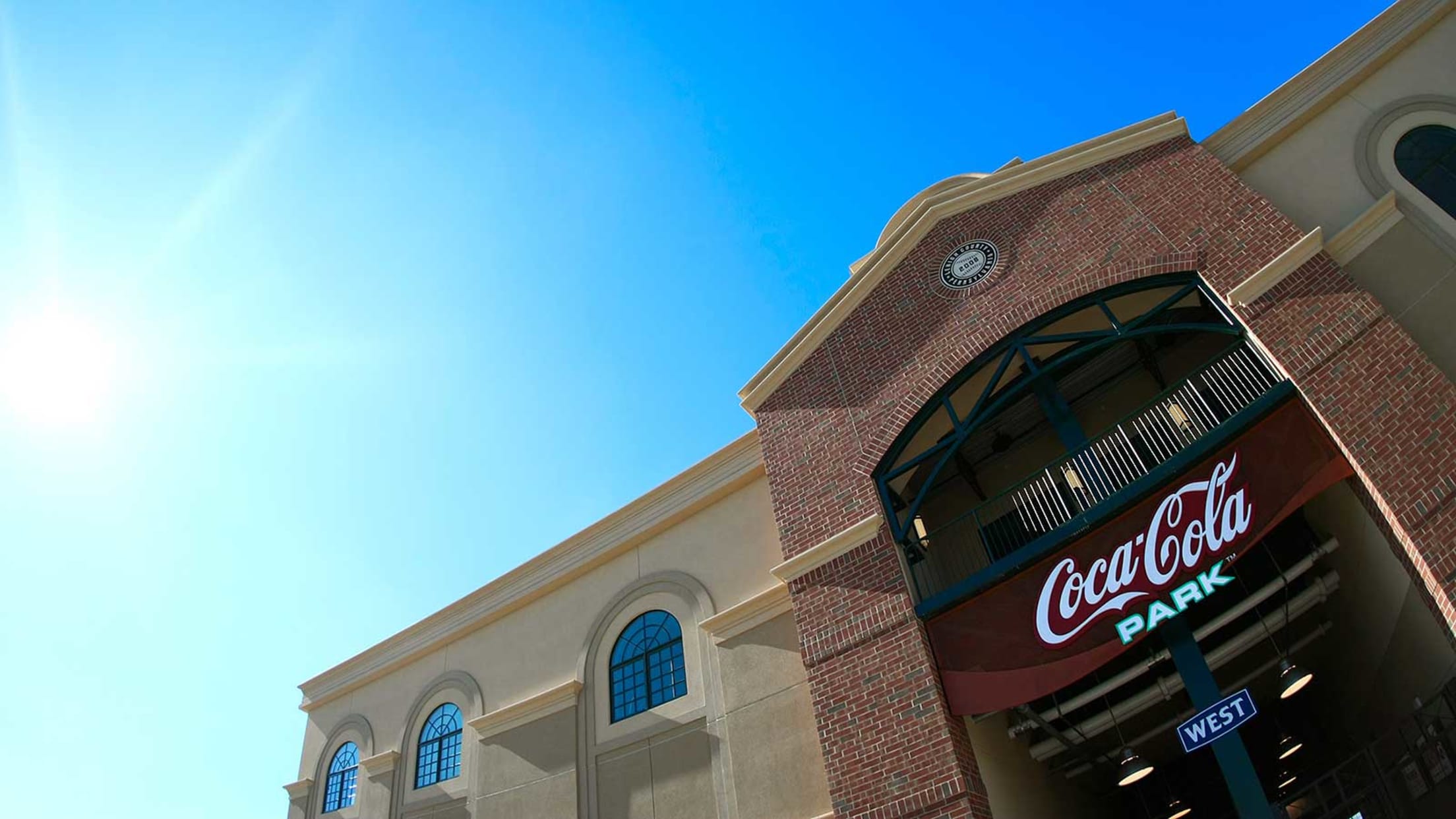 Local high school coaches, umpires and officials have organized a baseball and softball tournament to give senior players an opportunity to end their high school careers as best they can as COVID-19 continues to impact the Lehigh Valley and around the globe. The Lehigh Valley IronPigs will be doing their
Summer Fun Fest coming to Coca-Cola Park
Pigs to host 8 events over 11 days to give guests a chance to have fun at the ballpark!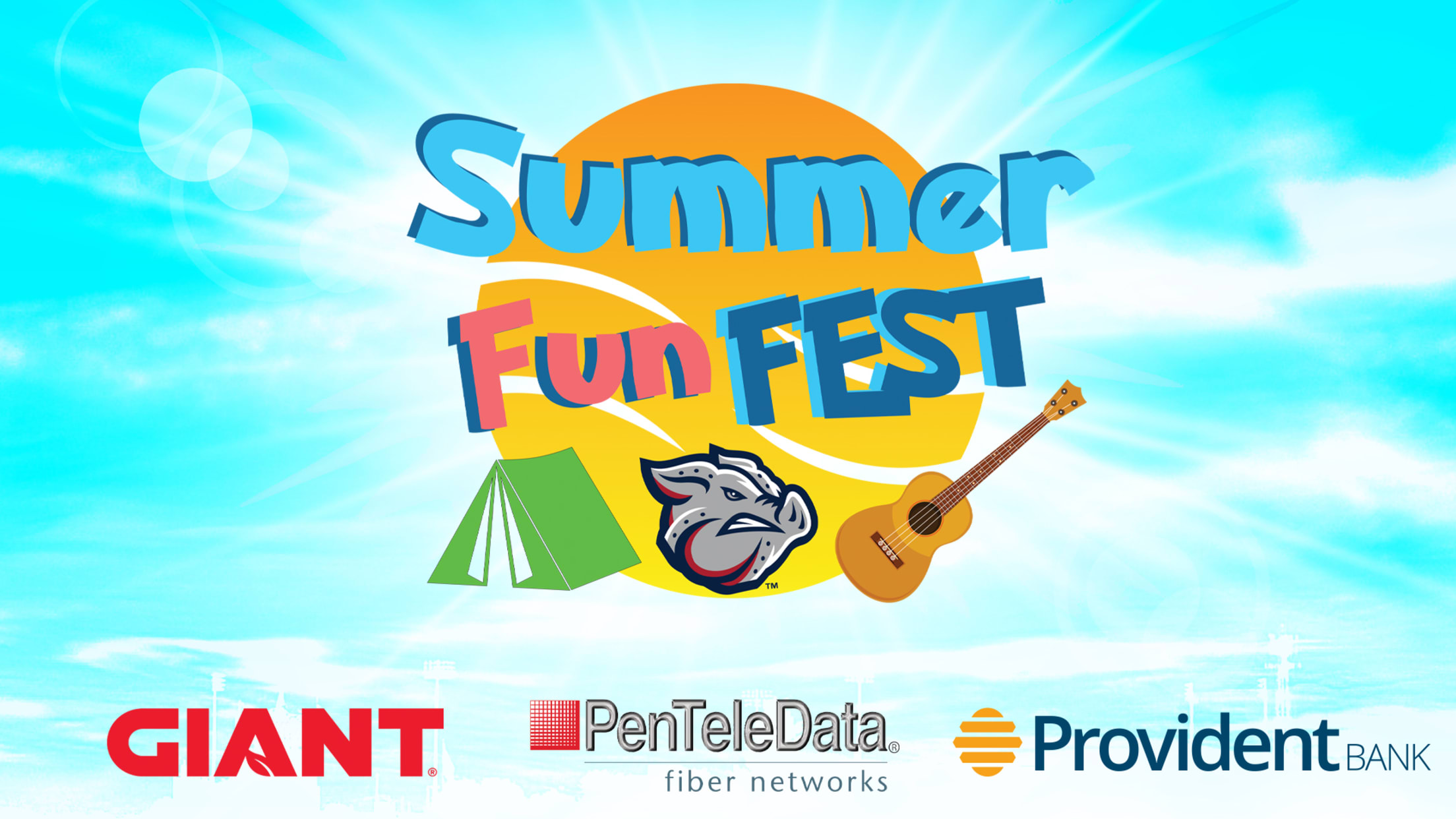 Fun will be had at Coca-Cola Park this summer as the Lehigh Valley IronPigs are introducing the first-ever "Summer Fun Fest" presented by PenTeleData, The GIANT Company, and Provident Bank. The Morning Call will serve as a media sponsor. Cumulus Media -- CAT Country 96, 100.7 WLEV, 99.9 The HAWK,