Jones' late homer not enough as 51s pull away
Gomez and Freeman each tally three hits in 5-3 loss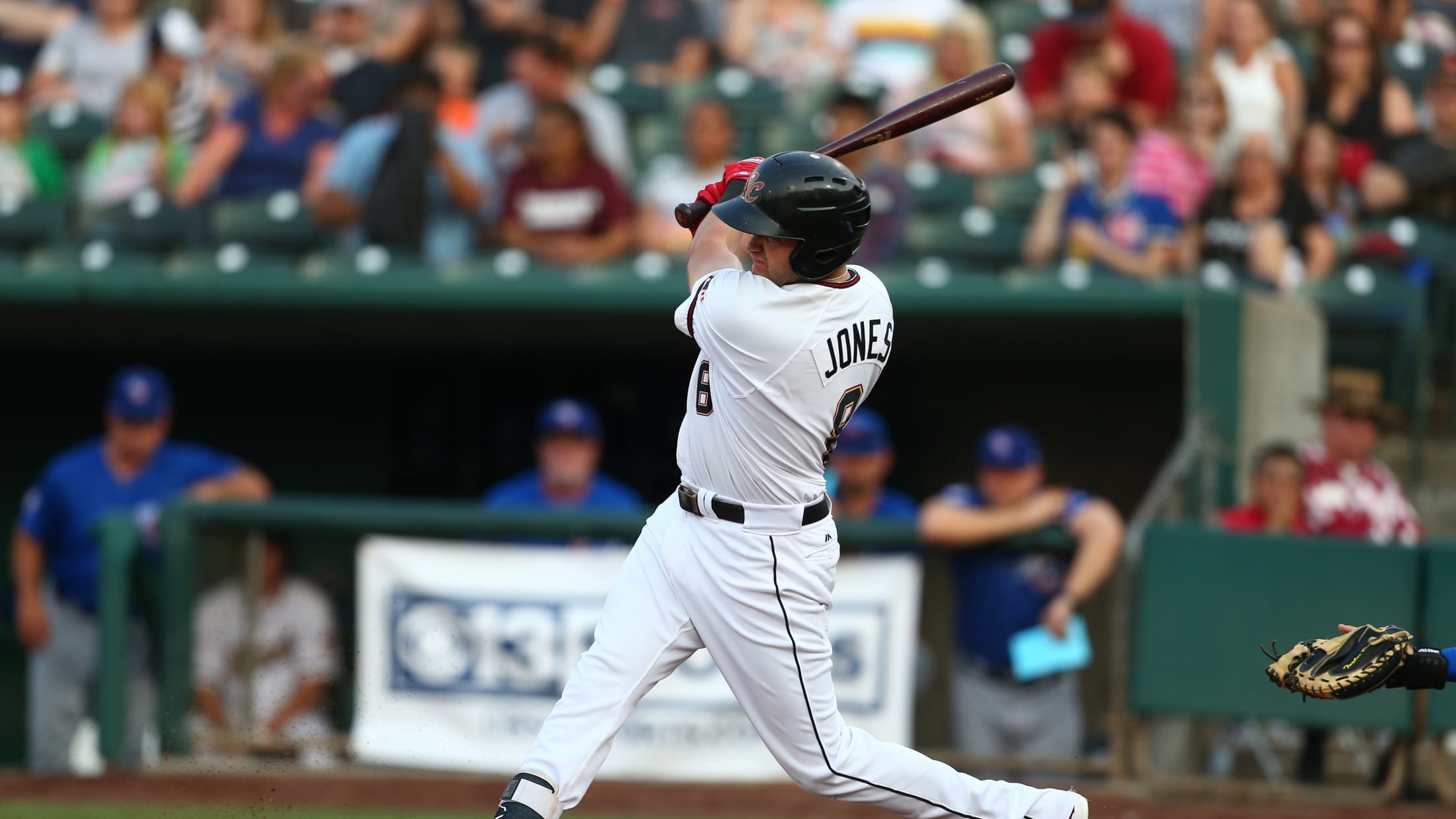 LAS VEGAS, NV - Ryder Jones crushed a game-tying home run in the eighth inning, but the Sacramento River Cats (55-84) surrendered three runs in the bottom of the frame to the Las Vegas 51s (70-69), falling 5-3 in the penultimate game of the 2018 season.
Blanco and the River Cats walk off against the Isotopes
Johnson takes a no-decision after six innings of one-run ball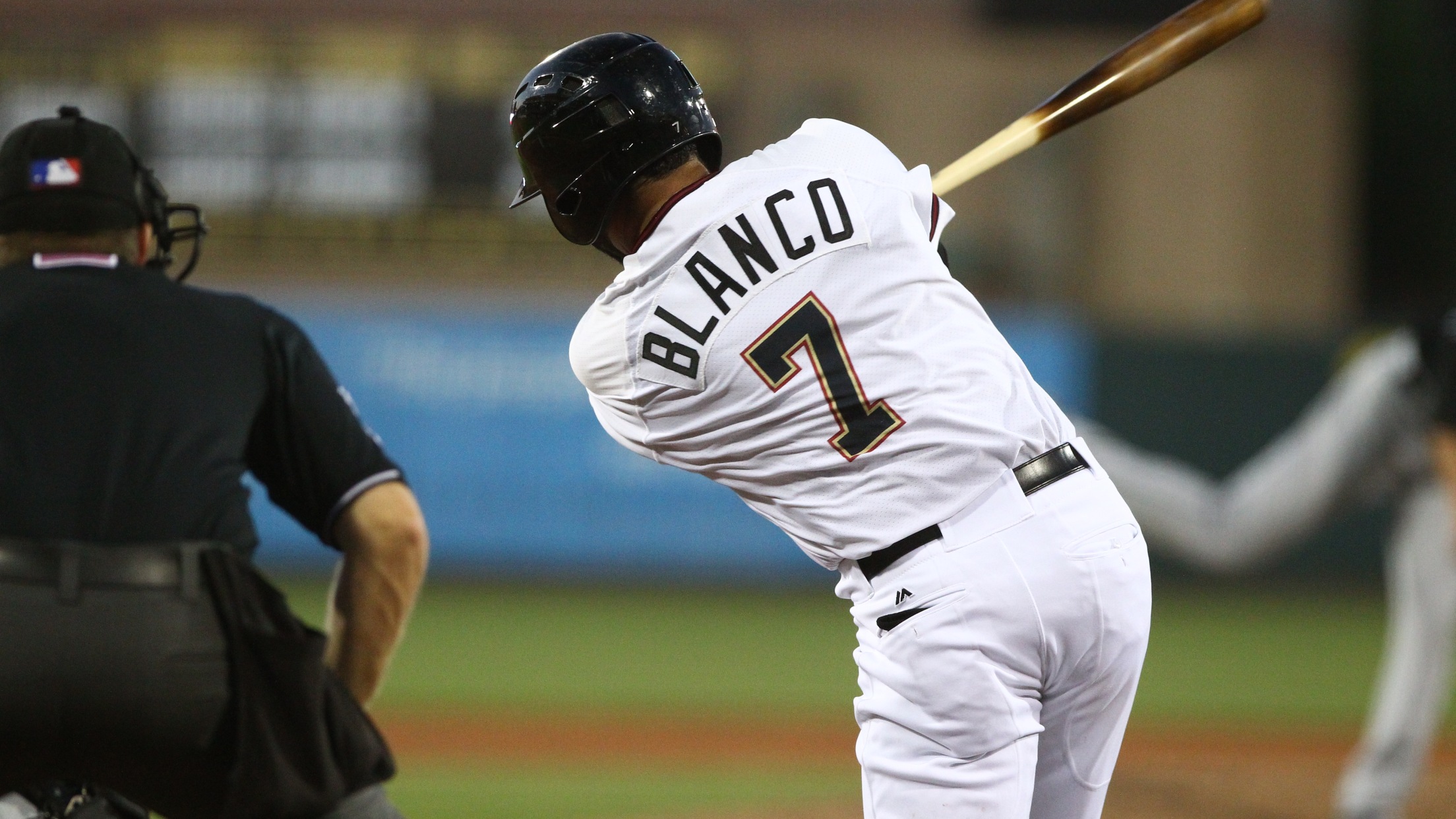 WEST SACRAMENTO, CA - For the second straight night, the Sacramento River Cats (53-81) came from behind to tie things late, but an inning later Grégor Blanco launched a ninth inning walk-off homer to beat the Albuquerque Isotopes (61-73) 2-1 in a well-pitched game from both teams.
River Cats launch three homers, Grizzlies storm back late
Fresno scores six runs in the ninth inning to complete comeback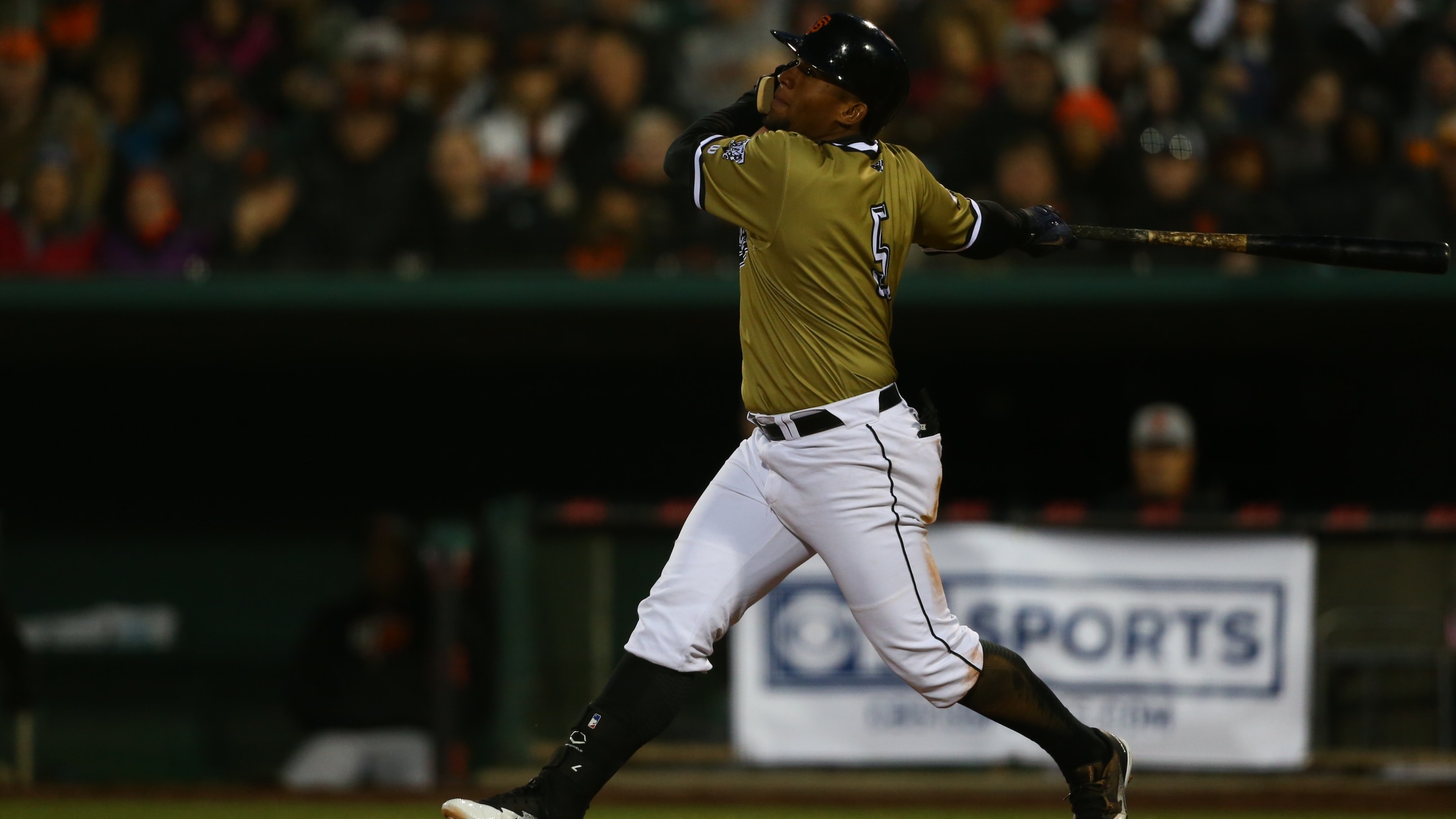 WEST SACRAMENTO, CA - Wednesday's sudden power surge would be all for naught, as the Sacramento River Cats (50-78) allowed six runs in the ninth to the Fresno Grizzlies (74-54), eventually dropping game two 10-8 in stunning fashion.
Garcia's clutch hit the difference in 4-2 victory
Johnson earns first win with season-high seven innings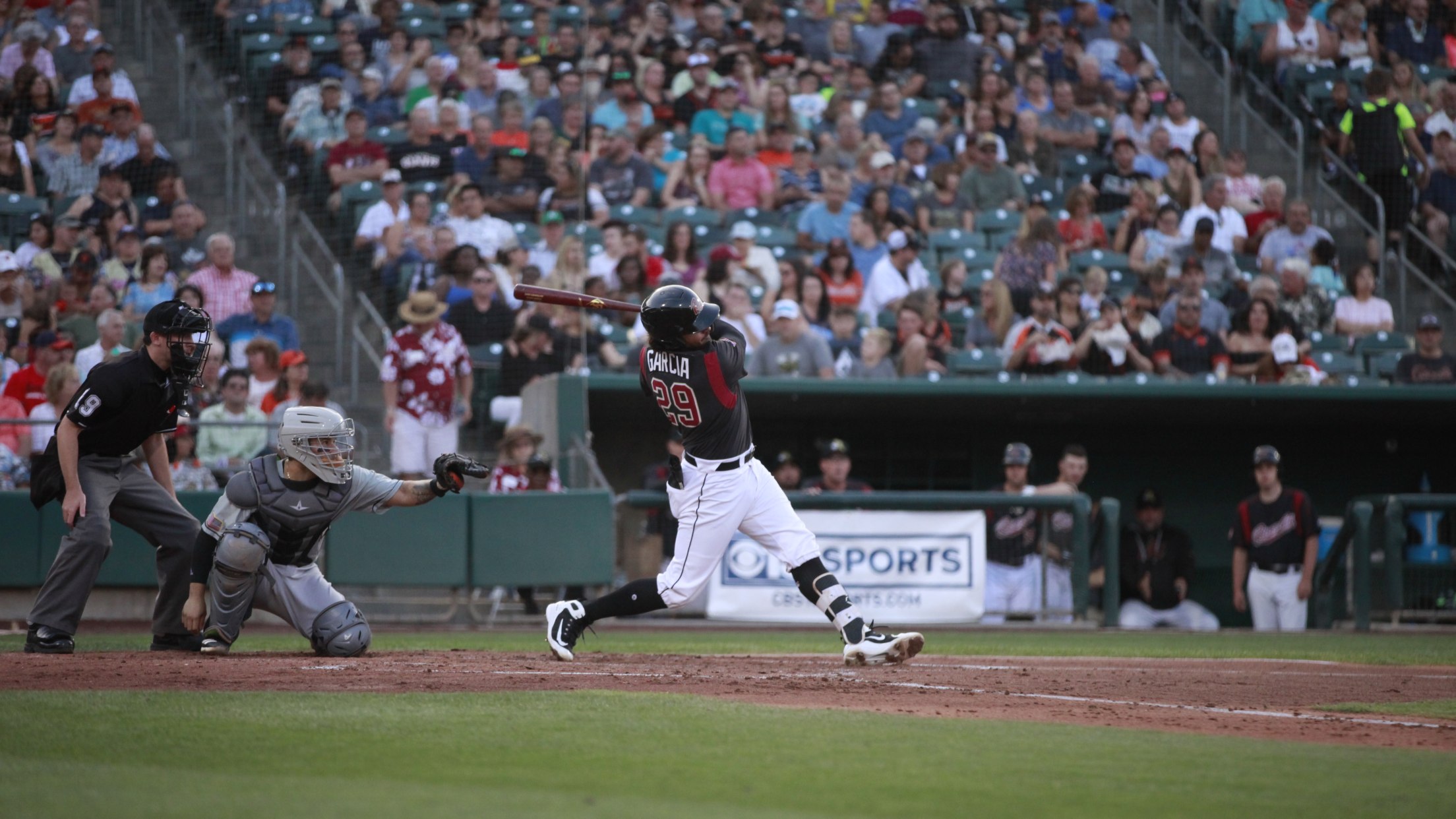 ALBUQUERQUE, NM - The Sacramento River Cats (50-73) delivered two late runs to edge the Albuquerque Isotopes (56-67) 4-2 in the first game of the series.
Belt begins rehab as River Cats comeback falls short
Johnson tosses 6.1 innings of two-run ball in 2-1 loss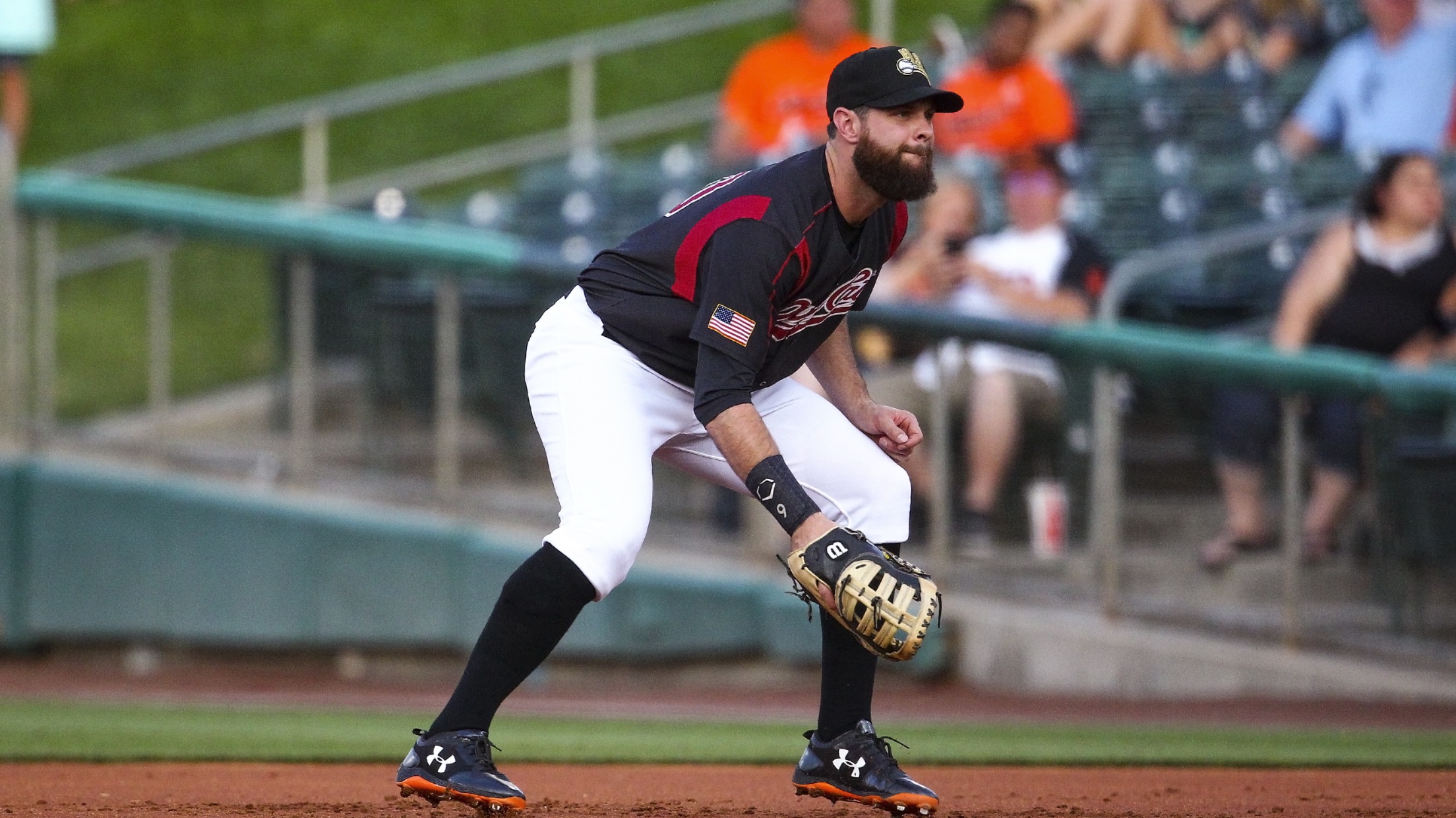 WEST SACRAMENTO, CA - The Sacramento River Cats (47-71) scored late to make things interesting, but the El Paso Chihuahuas (66-51) emerged victorious by the final score of 2-1. Brandon Belt began rehab, playing five innings at first base and logging two plate appearances.
Early deficit plagues River Cats in series finale
Bourjos records multi-hit game as River Cats rack up ten hits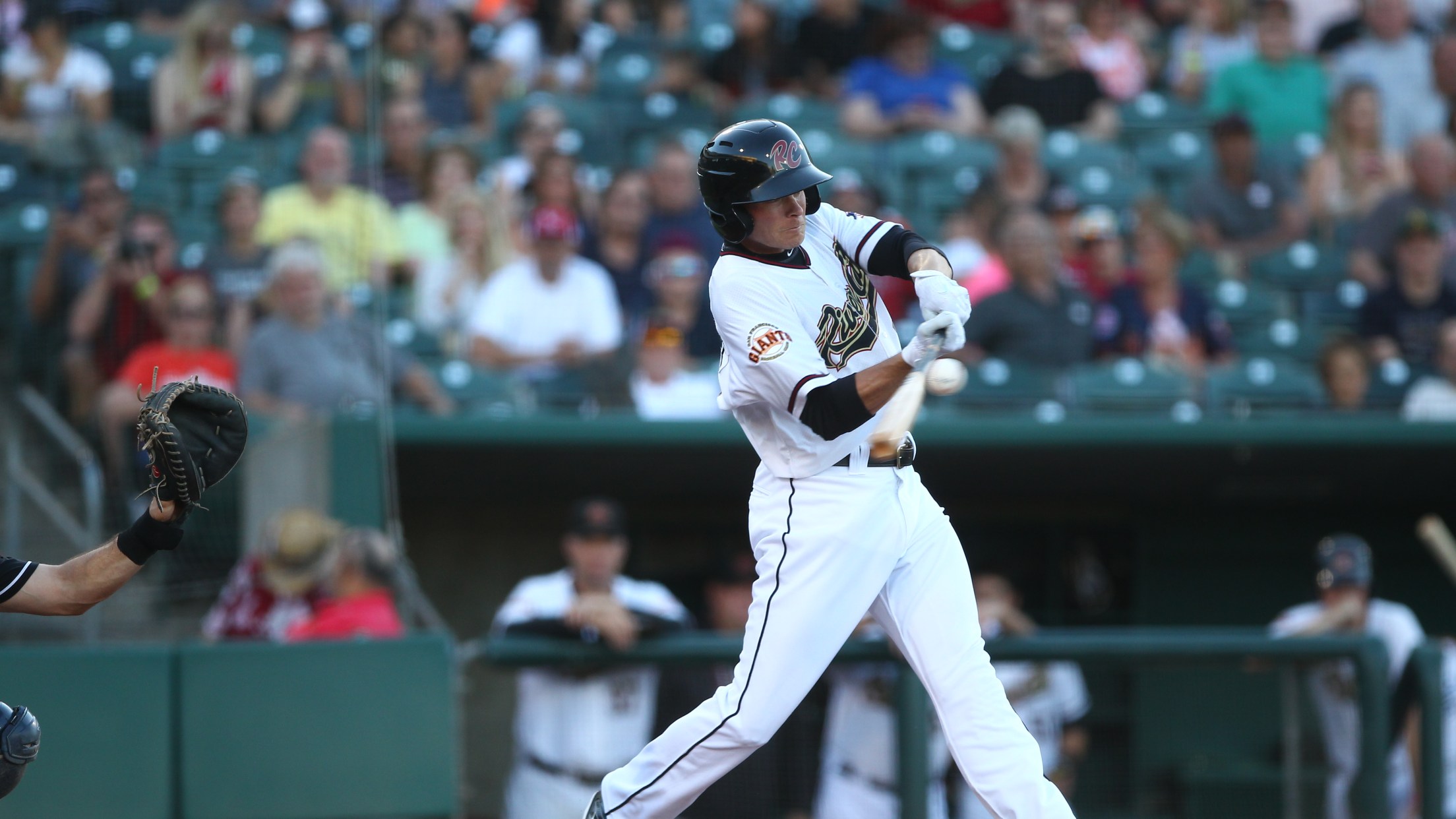 MEMPHIS, TN - The Sacramento River Cats (45-66) fell behind in the first and could not dig themselves out of the early hole, eventually dropping the series finale with the Memphis Redbirds (70-41) 7-3.
River Cats on the wrong side of shutout against Iowa
Trevor Brown collects fifth multi-hit game in 2-0 loss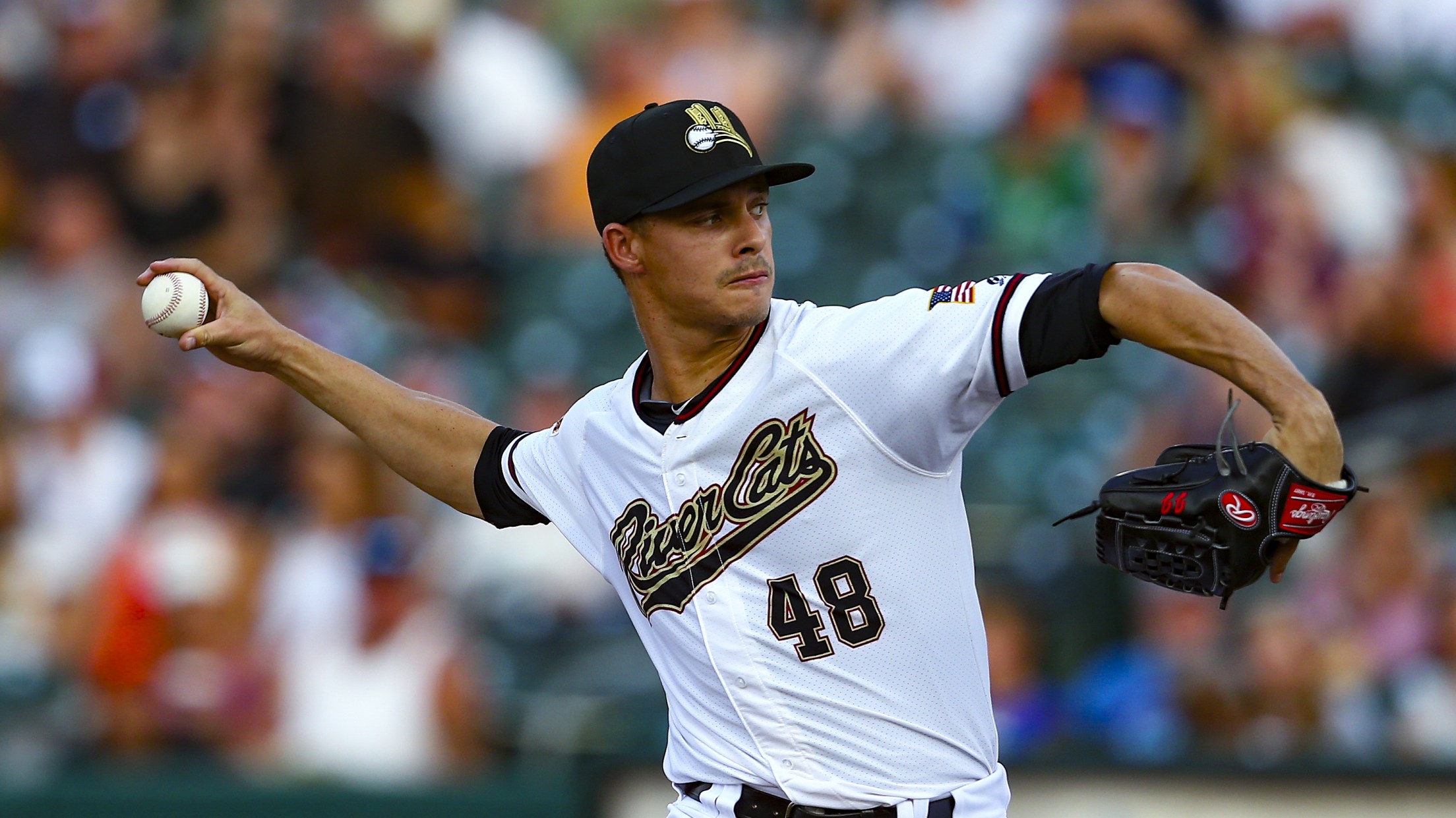 WEST SACRAMENTO, CA - The Sacramento River Cats (43-63) could not get the bats going against the suddenly streaking Iowa Cubs (39-66) as they dropped their seventh straight game by a score of 2-0 behind local product Jordan Johnson's best start of the season.Johnson looked dominant early, allowing just two
Blanco's late RBI lifts River Cats over Grizzlies
Sacramento records 13 hits and bullpen shuts down Fresno in one-run victory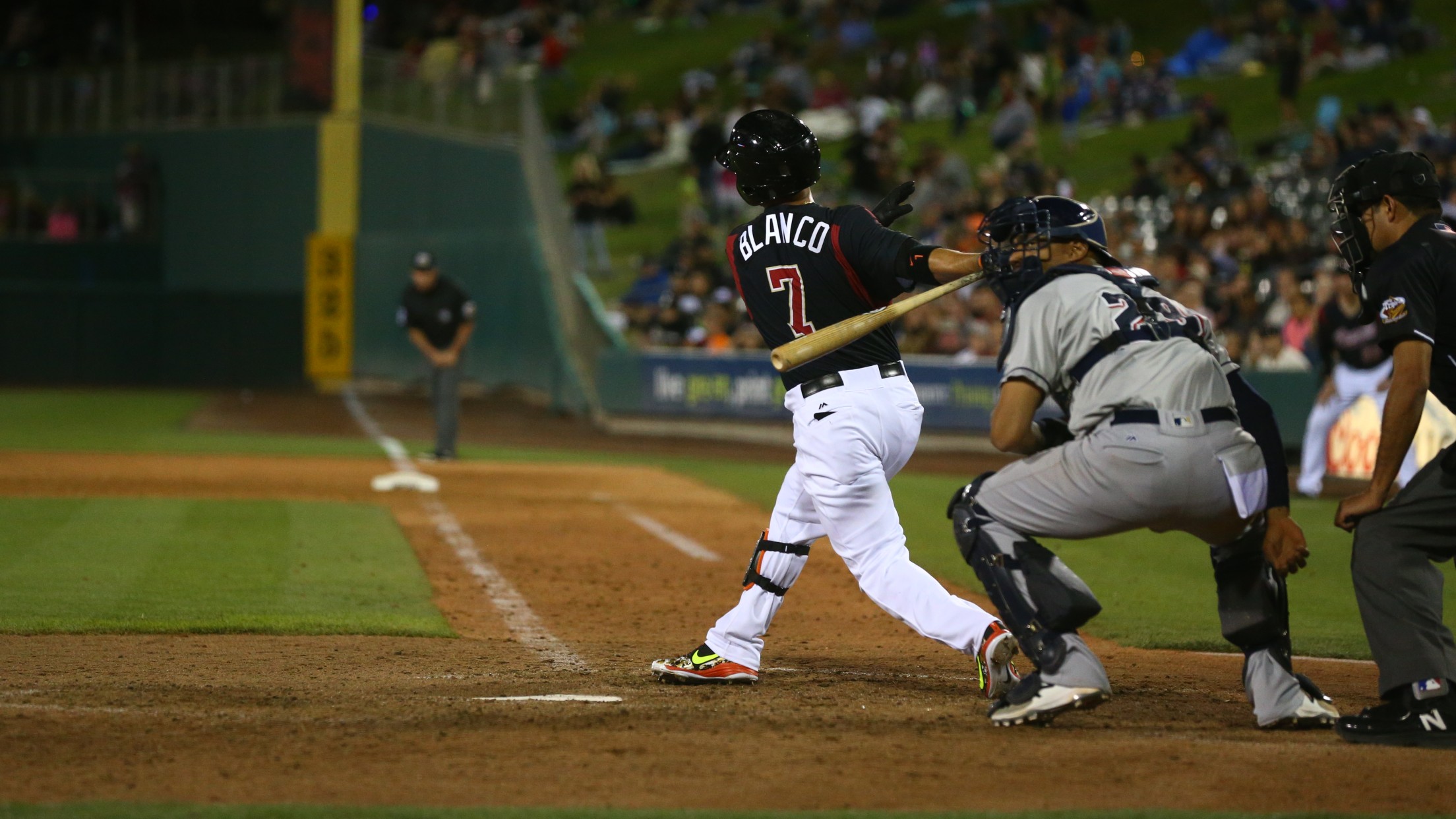 FRESNO, CA - In a tight ballgame that featured many hits but few runs, the Sacramento River Cats (41-54) edged the Fresno Grizzlies (54-40) 4-3 thanks to an eighth inning double from designated hitter Grégor Blanco.
Tomlinson collects three hits as team reaches All-Star break
Rogers continues dominant stretch of relief work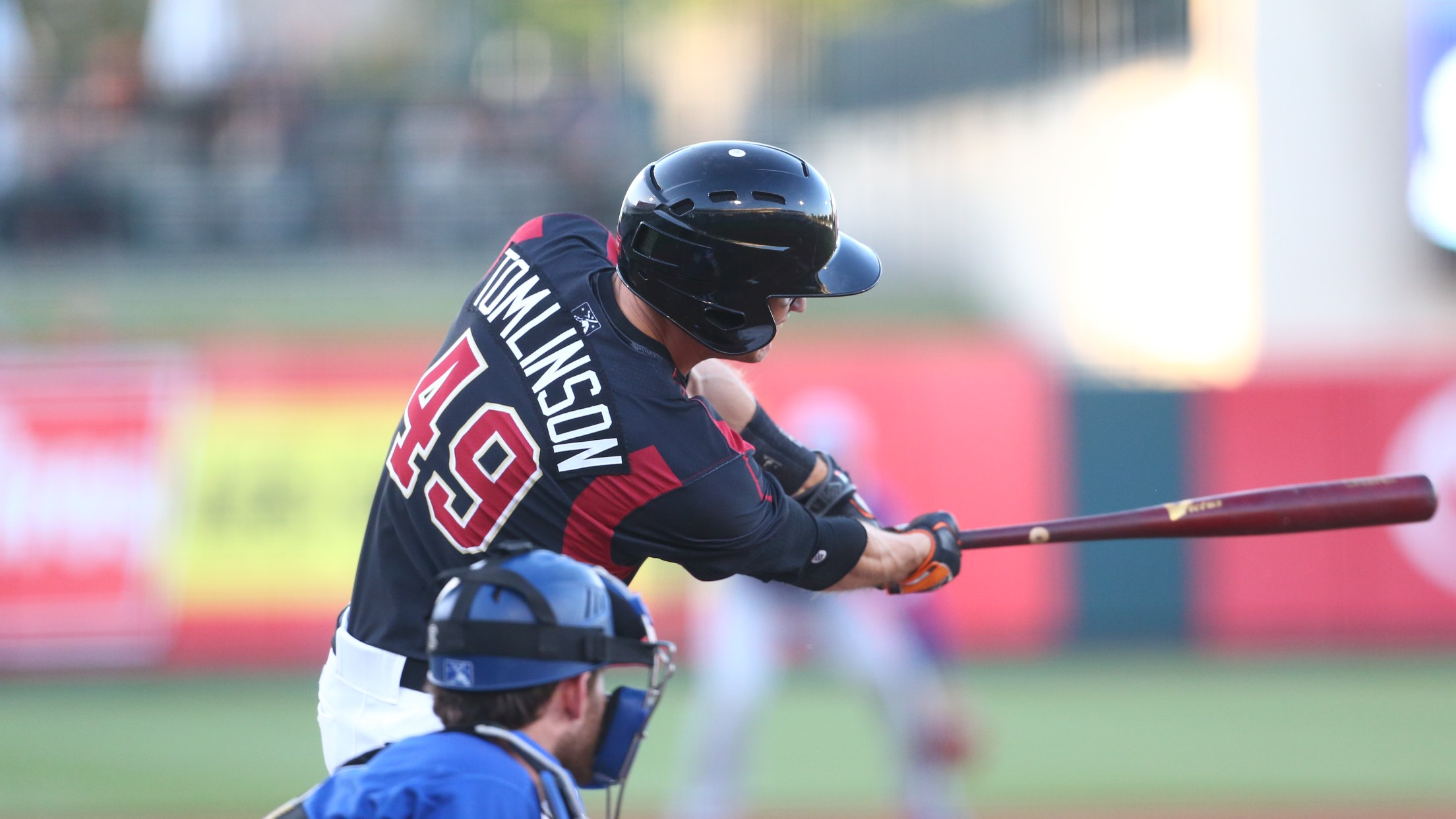 RENO, NV -- The Sacramento River Cats (39-51) reached base 13 times but scored just two runs in an 8-2 loss to the Reno Aces (42-48) as the Pacific Coast League heads into their three-day All-Star break.Shortstop Kelby Tomlinson recorded three of the team's nine hits, while two other top-of-the-order
Johnson makes Triple-A debut in front of sold-out crowd
River Cats manage just four hits as Grizzlies take series finale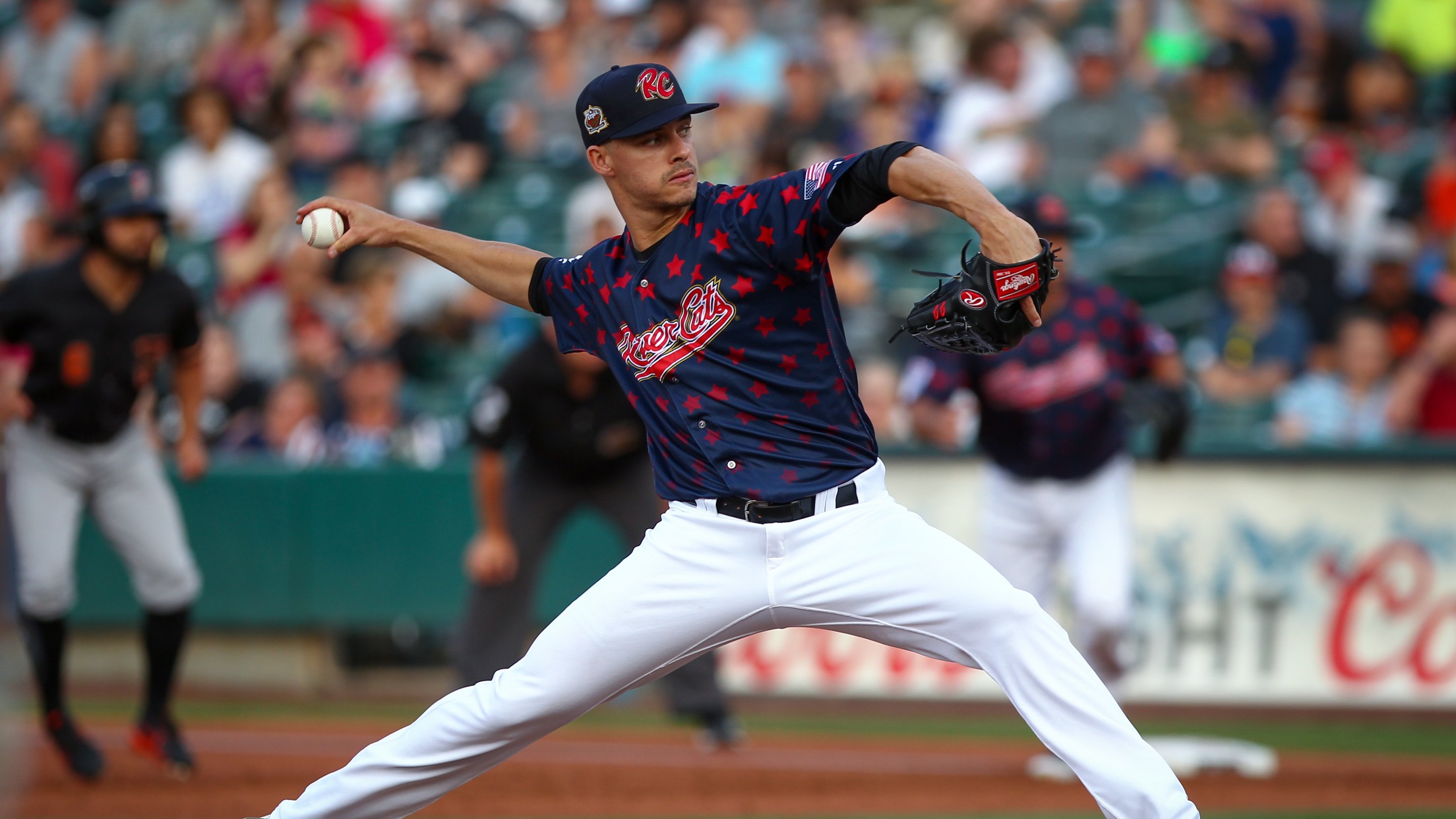 WEST SACRAMENTO, CA -- Elk Grove native Jordan Johnson debuted in Triple-A in front of nearly 15,000 fans on Tuesday night's Independence Day Eve celebration as the Sacramento River Cats (38-47) fell to the Fresno Grizzlies (49-35) 5-0.Johnson, who pitched for Franklin High School before attending California State University -
Johnson does it all for Flying Squirrels
Giants No. 29 prospect hurls six shutout frames, hits first homer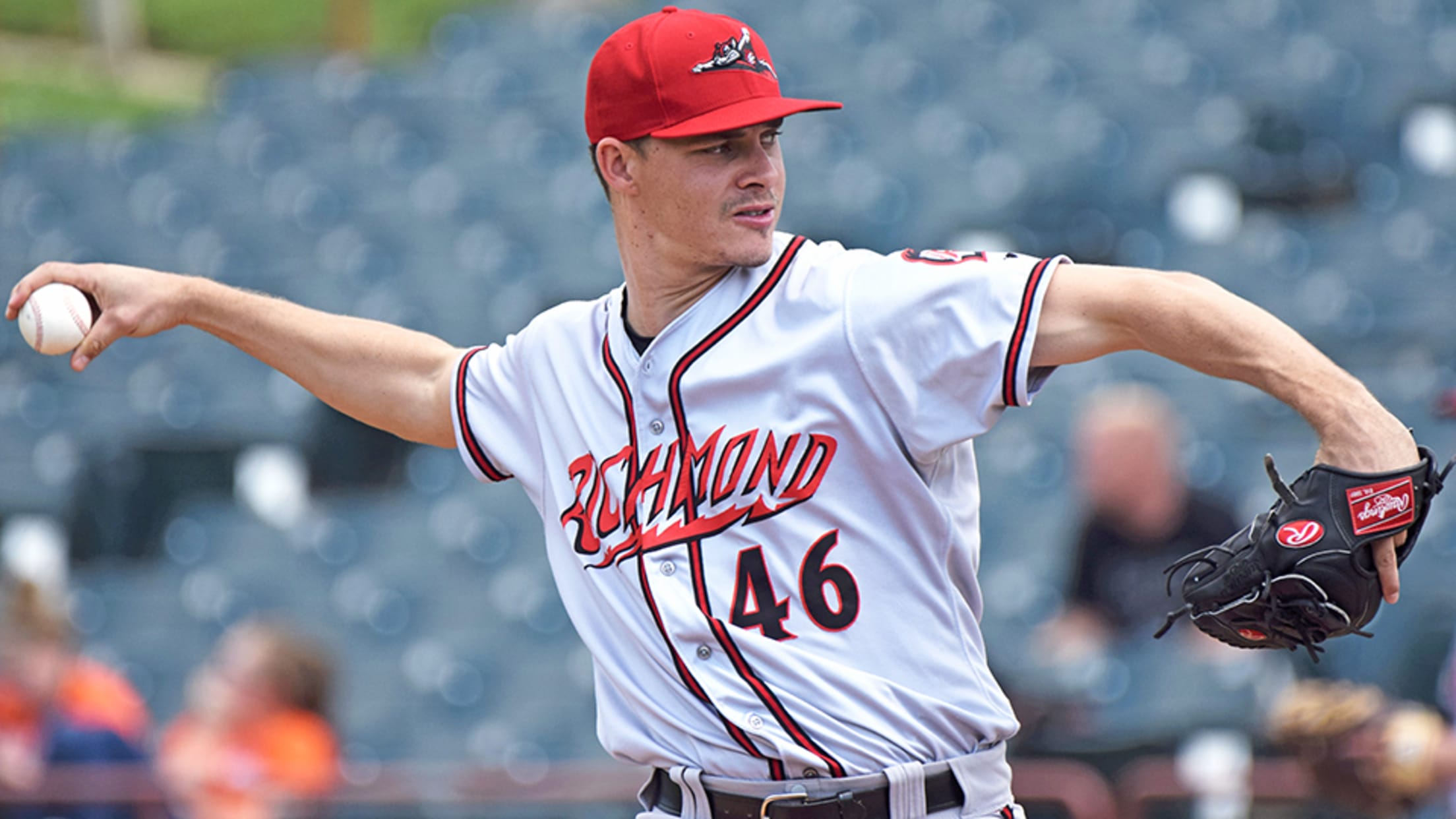 As it's still just the dawn of the two-way player era, there remains something exciting about seeing a pitcher hit a home run. On Friday night, it was Double-A Richmond starter Jordan Johnson who was able to provide some fireworks for a franchise-record crowd of 9,845. The Giants' No. 29 prospect