Tomlinson collects three hits as team reaches All-Star break
Rogers continues dominant stretch of relief work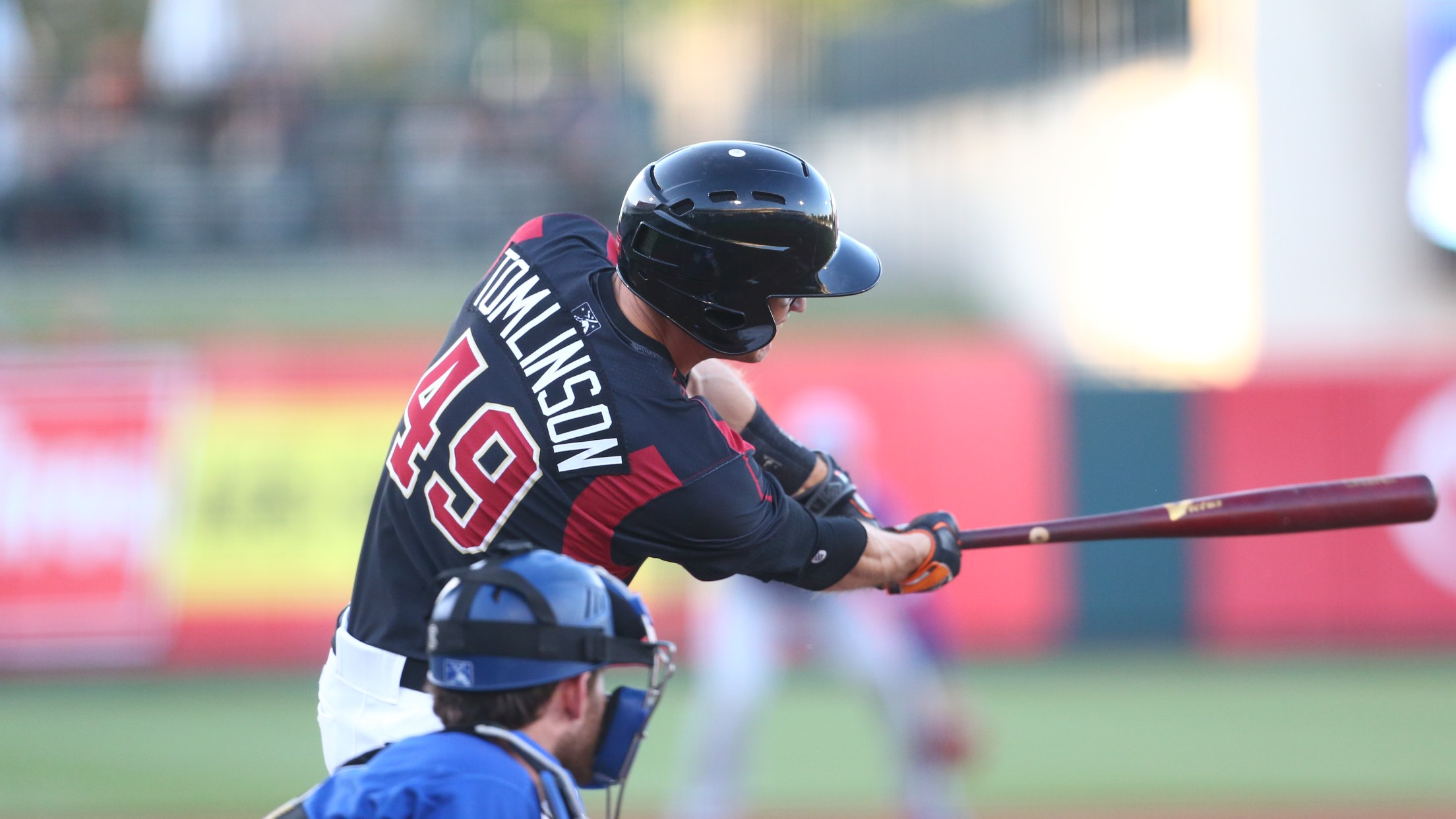 (Ralph Thompson Anysportphoto.com)
RENO, NV -- The Sacramento River Cats (39-51) reached base 13 times but scored just two runs in an 8-2 loss to the Reno Aces (42-48) as the Pacific Coast League heads into their three-day All-Star break.Shortstop Kelby Tomlinson recorded three of the team's nine hits, while two other top-of-the-order
RENO, NV -- The Sacramento River Cats (39-51) reached base 13 times but scored just two runs in an 8-2 loss to the Reno Aces (42-48) as the Pacific Coast League heads into their three-day All-Star break.
Shortstop Kelby Tomlinson recorded three of the team's nine hits, while two other top-of-the-order guys -- Grégor Blanco and Miguel Gómez -- tallied two hits each. But despite all the baserunners, Aces lefty Alex Young was able to keep Sacramento off the board aside from one run during his six frames.
In his second outing as a River Cat, right-hander Jordan Johnson lasted 3.2 innings surrendering three runs on five hits and three walks. Submariner Tyler Rogers prevented the game from getting out of hand when Johnson loaded the bases with two outs in the fourth. He logged one of his three strikeouts as part of 1.1 perfect innings to lower his ERA to 1.59, and has now kept the opposition scoreless in 21 of his last 22 appearances.
The River Cats will return from the break to begin a four-game home series with the Salt Lake Bees starting on Thursday. Both starting pitchers have yet to be announced. First pitch is set for 7:05 p.m. (PT). Catch all of the action live online at rivercats.com, on the MiLB First Pitch app, and on the air on Money 105.FM.
Additional Notes
• Infielder Miguel Gomez has hits in 10 of his first 11 games since being promoted from Double-A Richmond. He's 16-for-42 (.381) with three doubles and a triple during the stretch, including two hits on Sunday afternoon.
• The River Cats are 3.5 games better than they were at this stage last season as the club sat at 35-54 entering the All-Star break.