Spanberger's Historic Night Powers Shuckers To 14-3 Win
Shuckers' Outfielder Sets Franchise Record for RBI, Ties Record For Homers and Hits in a Game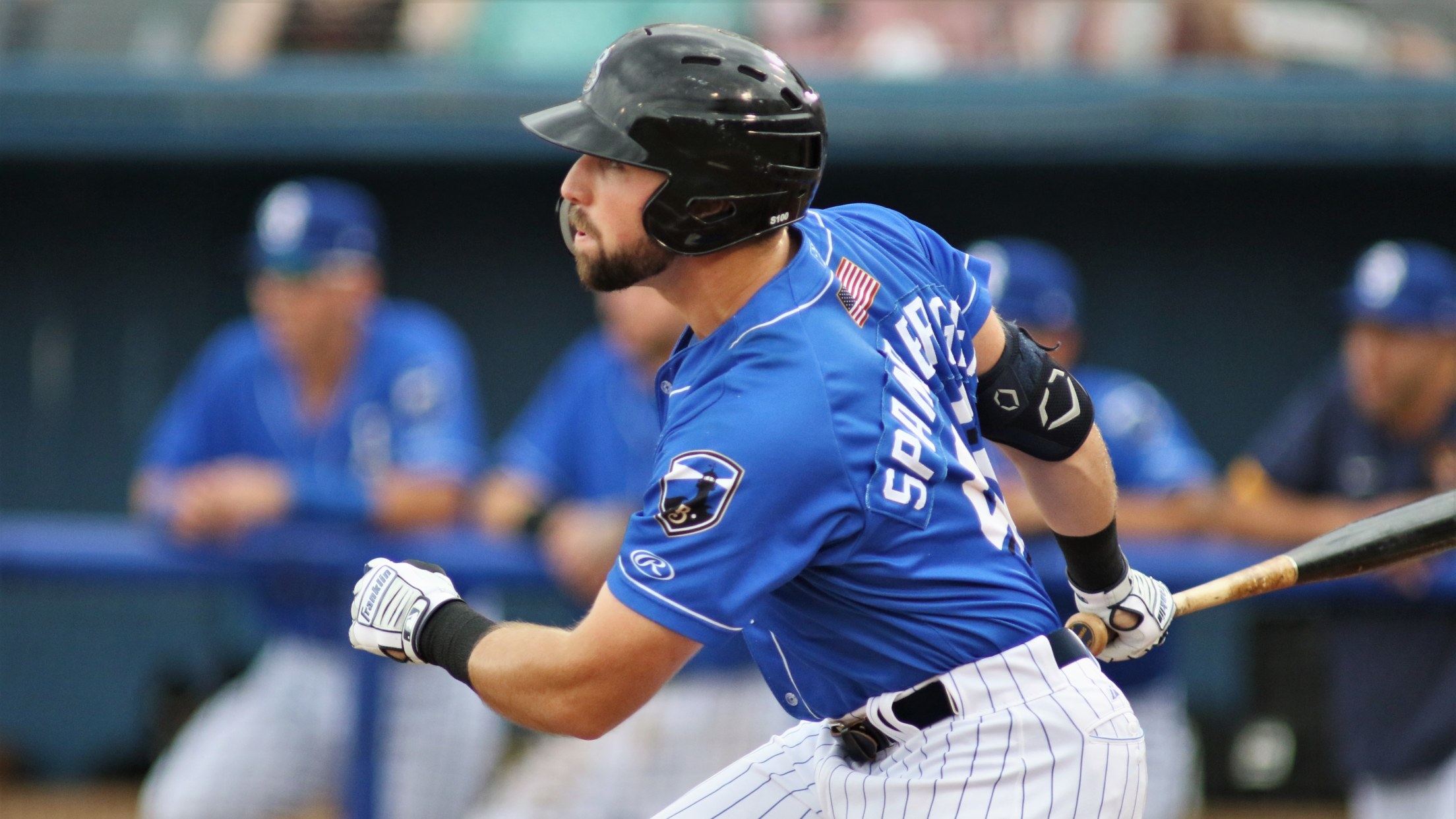 Chad Spanberger wrote his name all over the Biloxi Shuckers (21-45) record books with a three homer, five hit, nine RBI night, powering the Shuckers to a 14-3 victory over the Mississippi Braves (40-28) on Wednesday night at Trustmark Park. Spanberger recorded his first hit of the night in the
Shuckers Storm Back, Split Series With 6-3 Win
Castro, Diaz Both Homer For Biloxi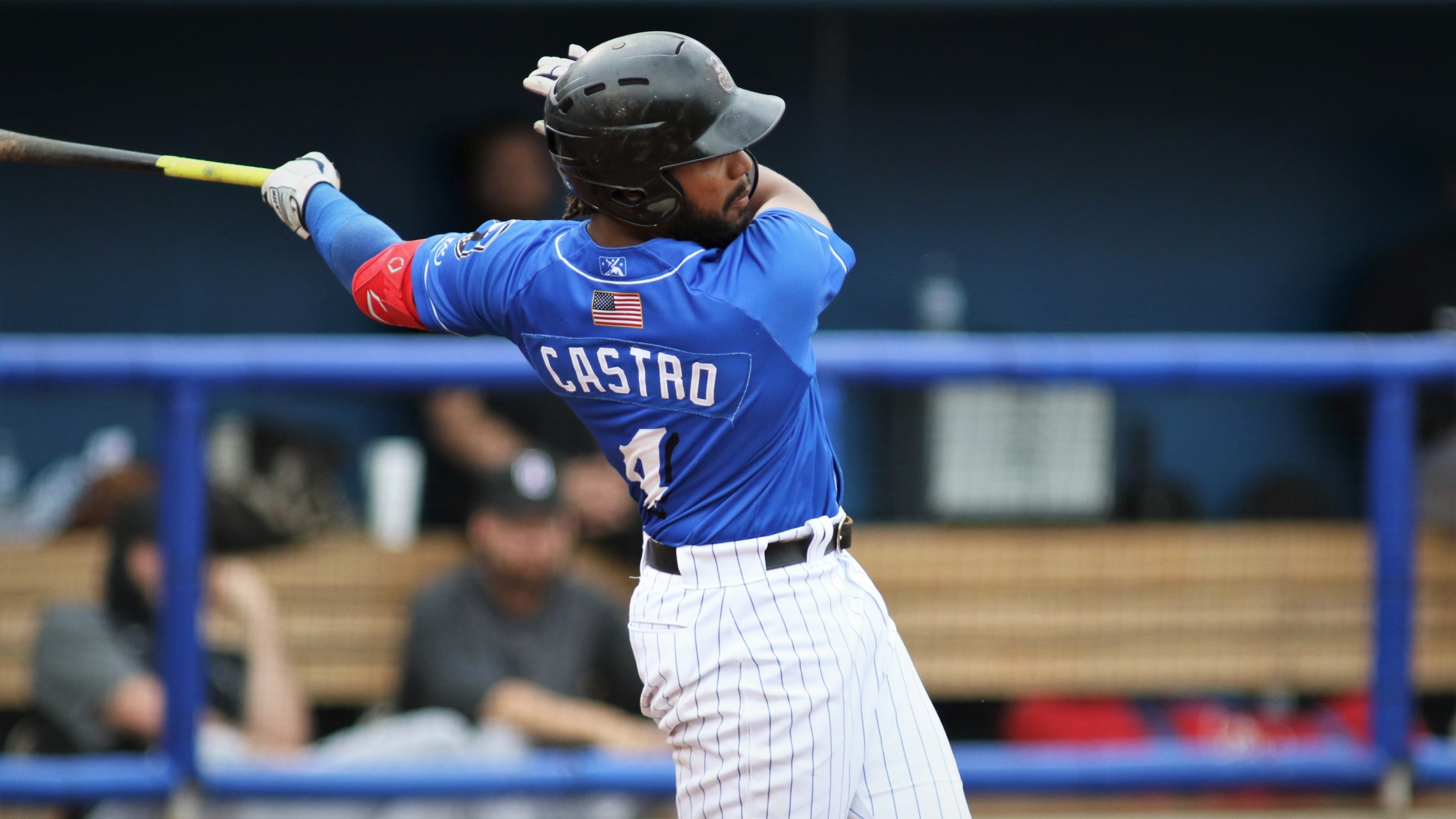 After falling behind in the first two frames, the Biloxi Shuckers (19-40) rallied for six unanswered runs in a 6-3 victory over the Birmingham Barons (31-28) on Sunday evening at MGM Park. With the victory, the Shuckers split their six-game set against Birmingham. The Barons took a 2-0 lead in
Biloxi Walks Off Birmingham 6-5
Spanberger's Three RBI Help Fuel Comeback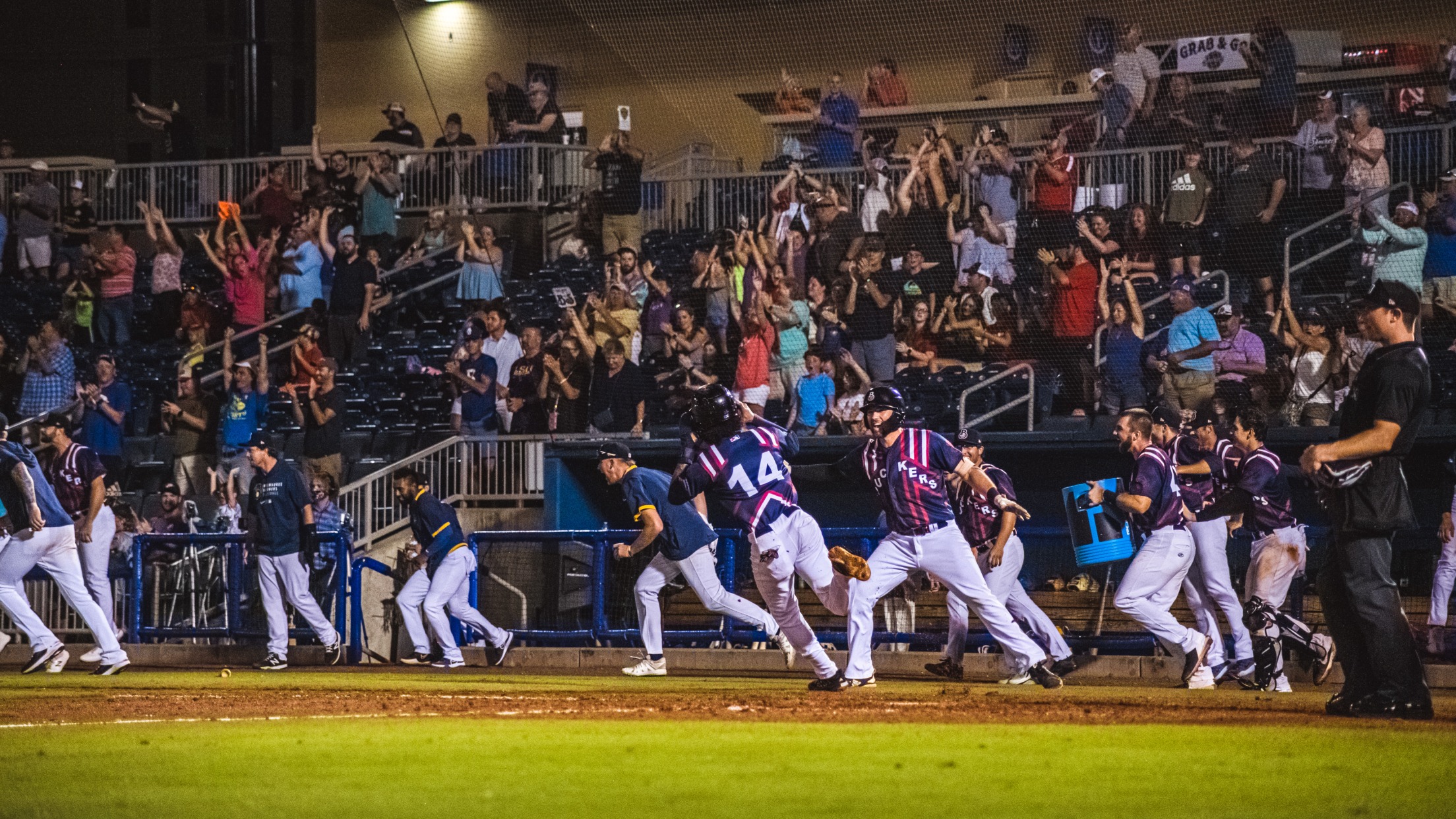 The Biloxi Shuckers (18-40) mounted two comebacks as part of a 6-5 walk off win over the Birmingham Barons (31-27) on Saturday night at MGM Park. With the score tied at 3-3 going to the eighth inning, Birmingham took a two-run lead on back-to-back home runs by Carlos Perez and
Shuckers Ninth-Inning Rally Falls Short Against Biscuits
Castro Hits Team-Leading Sixth Homer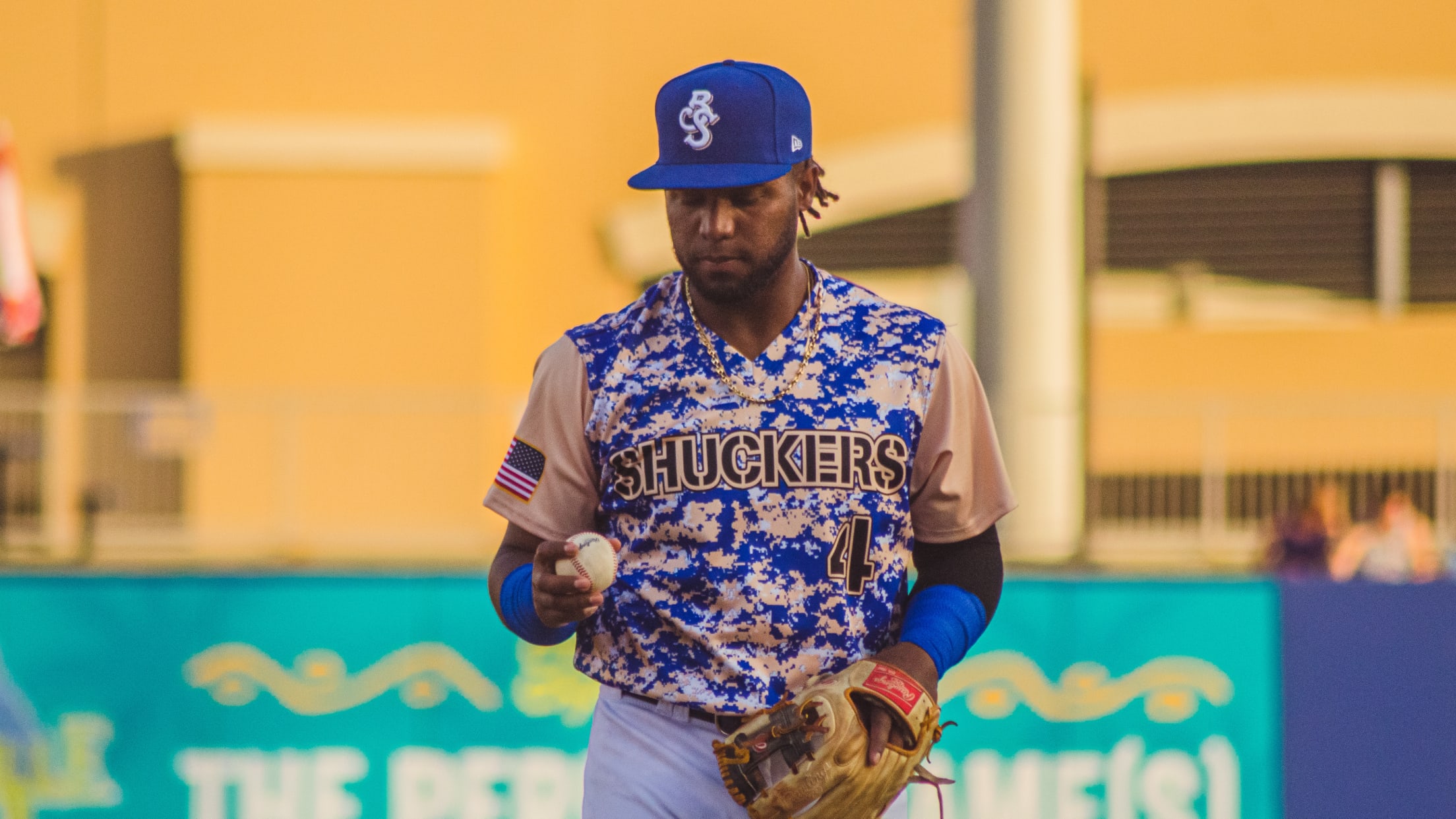 The Biloxi Shuckers (15-28) drop their series opener to the Montgomery Biscuits (17-24) 4-3 despite a ninth inning rally on Wednesday night at MGM Park. Biloxi brought the top of the order to the plate in the bottom of the ninth trailing 4-0. Tristen Lutz and Tyler Friis both singled
Luis Castro Named Double-A South Player of the Week
First Baseman Led Double-A South in Total Bases, Home Runs During Week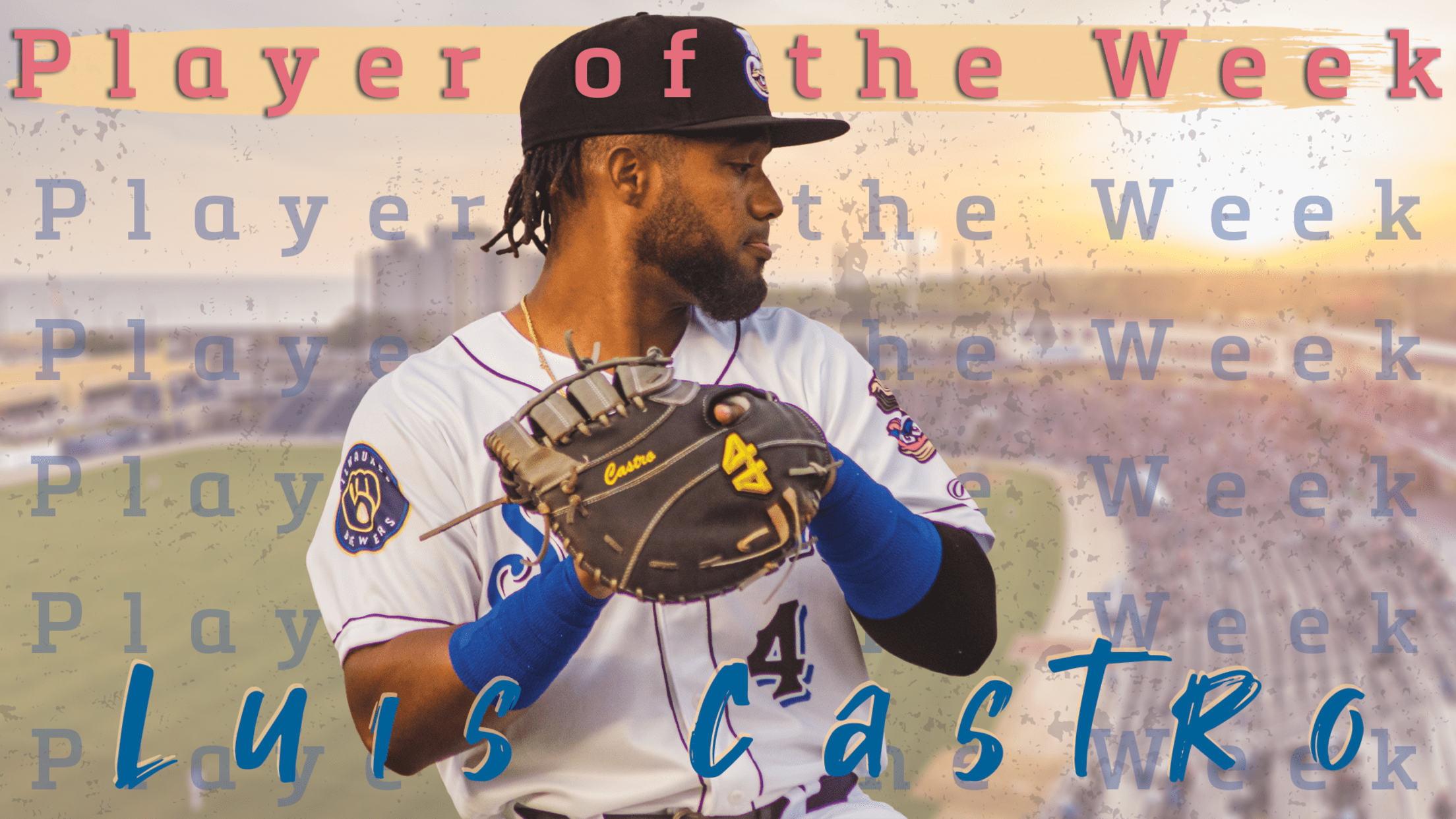 Biloxi Shuckers first baseman Luis Castro has been named the Double-A South Player of the Week as announced by Minor League Baseball on Monday. It is Castro's third Player of the Week honor in his career and first with the Brewers' organization. During the week, Castro played in all six
Shuckers Put Away Trash Pandas Early, Small Dominates in 13-1 Win
Ethan Small Tosses a Career-High Seven Scoreless Innings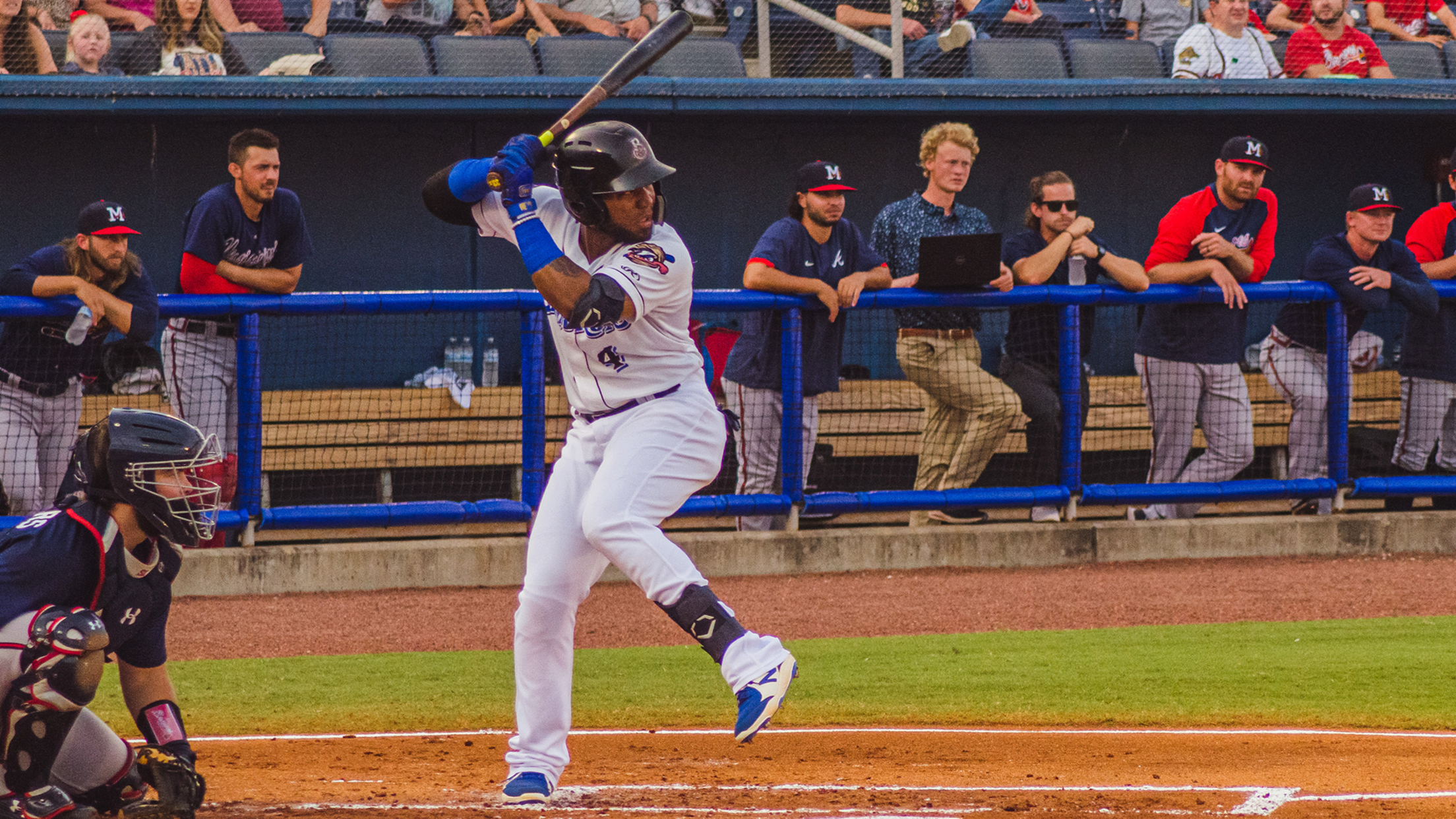 After scoring nine runs the night before, the Biloxi Shuckers (15-25) brought the bats to the yard again on Friday night, notching 15 hits as part of a 13-1 drubbing of the Rocket City Trash Pandas (20-19) at Toyota Field. LHP Ethan Small (W, 2-2) kept the Trash Pandas in
Biloxi Busts Out The Bats in 9-1 Thumping of Trash Pandas
Castro & Lutz Both Record Three-Hit Games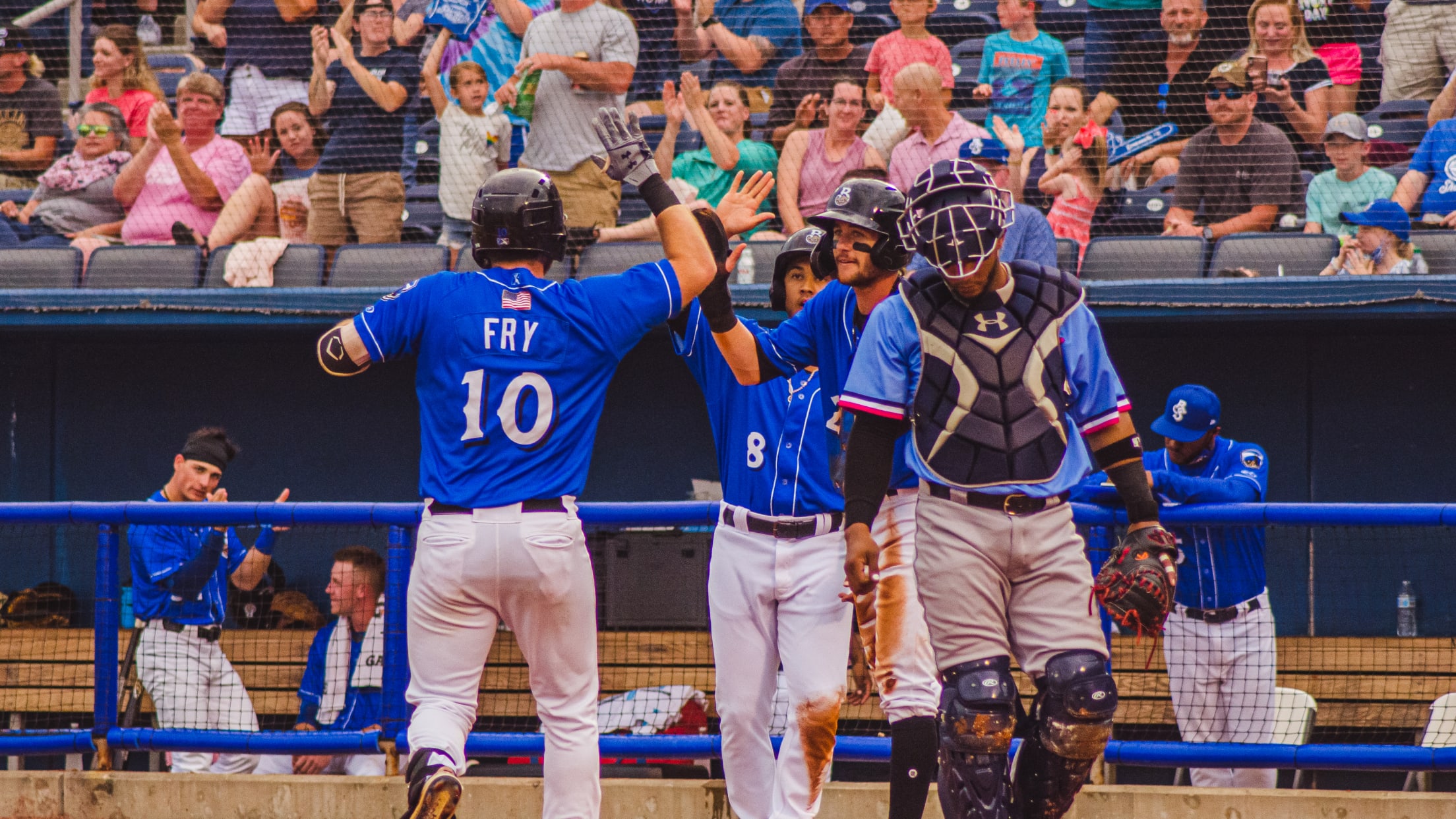 The Biloxi Shuckers (14-25) exploded for nine runs on 12 hits in a 9-1 win over the Rocket City Trash Pandas (20-18) on Thursday night at Toyota Field. The scoring started in the first for Biloxi. For a second straight night, Tristen Lutz led off the game with a hit
Biloxi Loses Shootout With Trash Pandas In Series Opener
Henry Drives in Three As Part of Multi-Hit Effort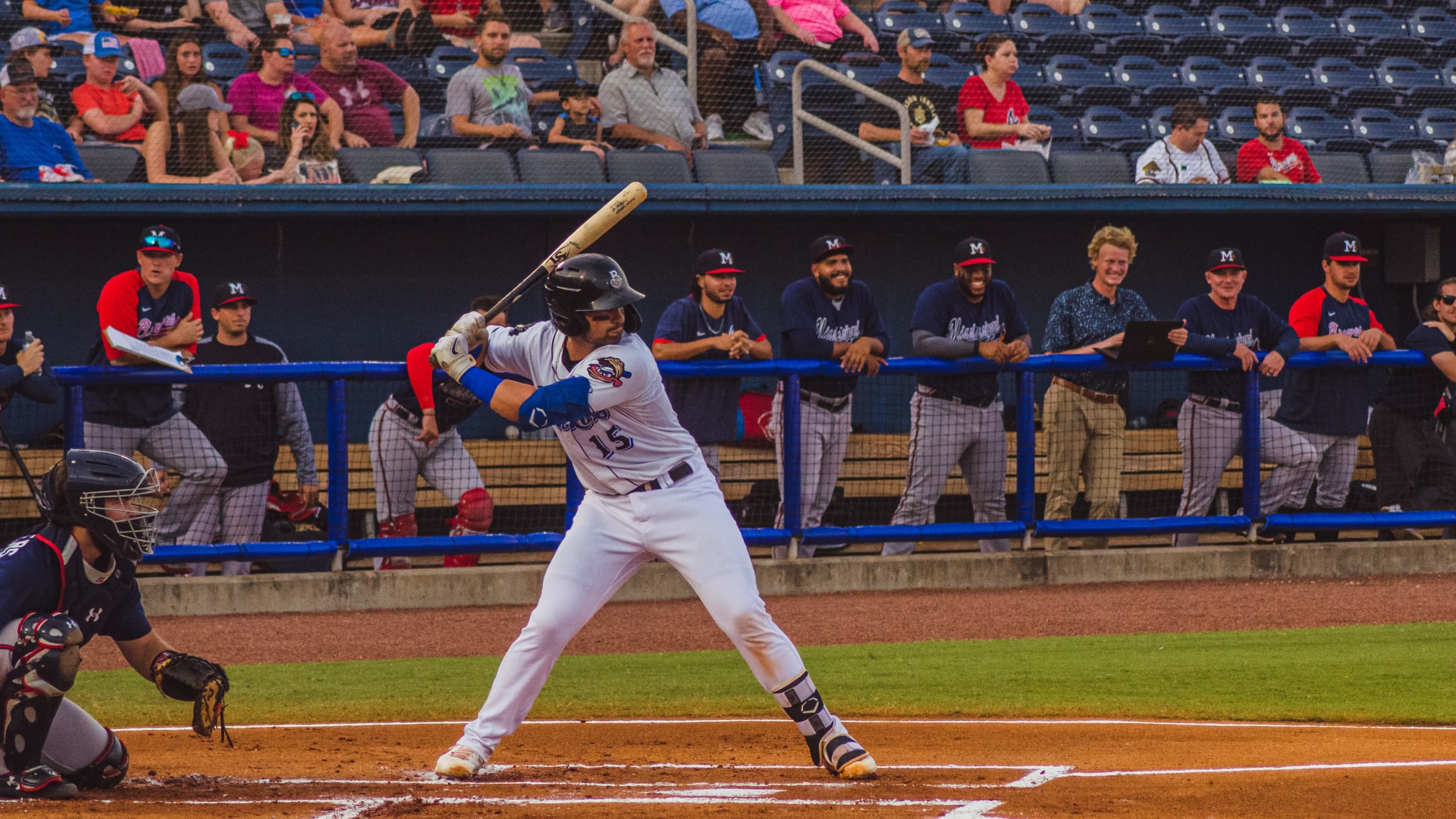 In a game that featured 22 combined hits and 14 combined runs, the Biloxi Shuckers (13-24) fell to the Rocket City Trash Pandas (19-17) 8-6 on Tuesday night at Toyota Field. With the game tied at 6-6 in the bottom of the seventh inning, LHP Leo Crawford (L, 1-4) came
Smokies Use Seventh-Inning Rally To Top Shuckers
Erceg and Castro Homer For Biloxi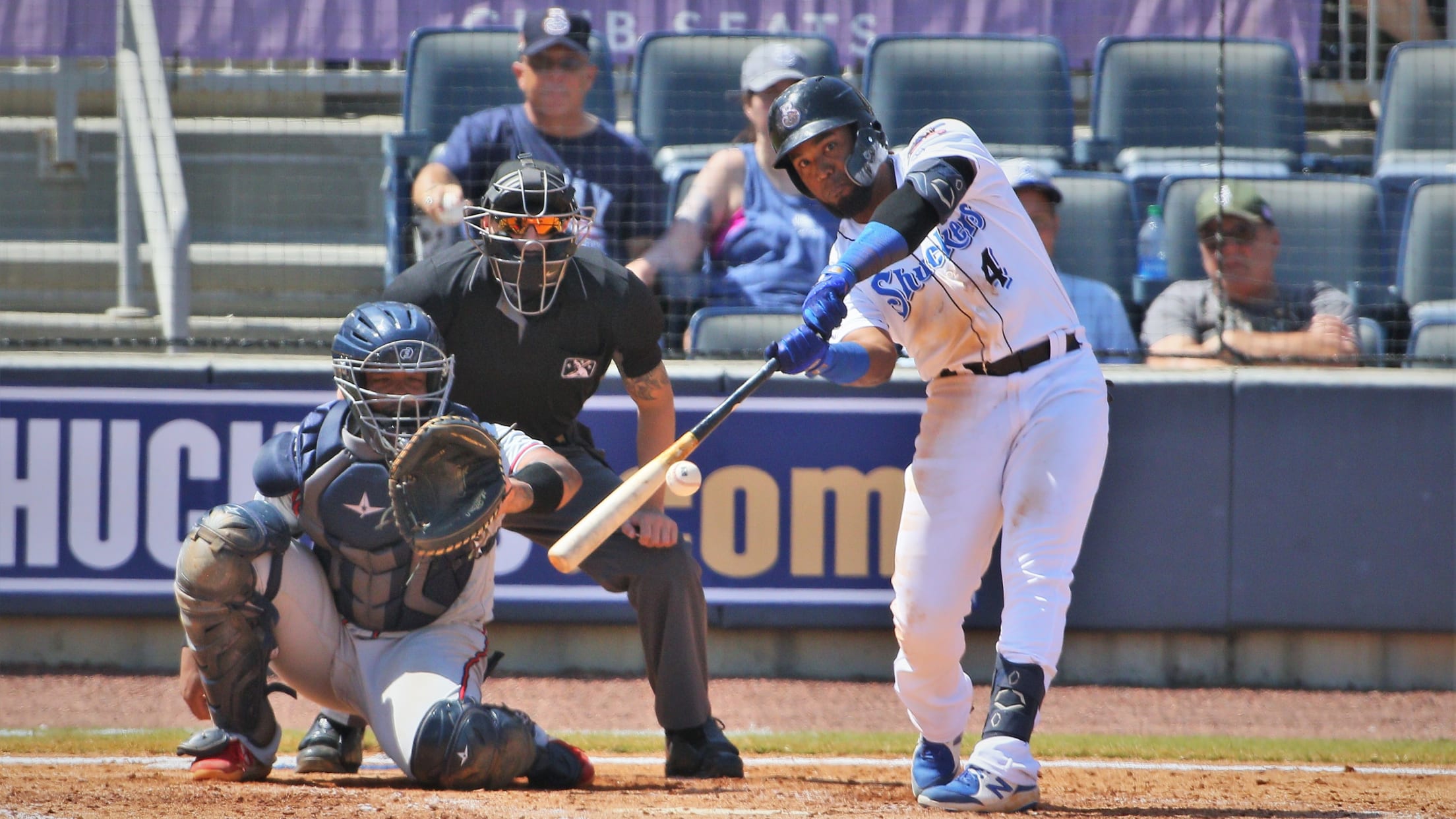 A three-run seventh inning by the Tennessee Smokies (5-7) undid multiple scoring efforts by the Biloxi Shuckers (5-8) in a 7-4 defeat on Tuesday night at Smokies Stadium. The loss snaps a five-game winning streak in Tennessee for the Shuckers. Trailing 4-3 in the top of the seventh inning, Mitch
Vilade, Vavra emerging in Rockies ranks
Versatile infielders lead next wave and organization All-Stars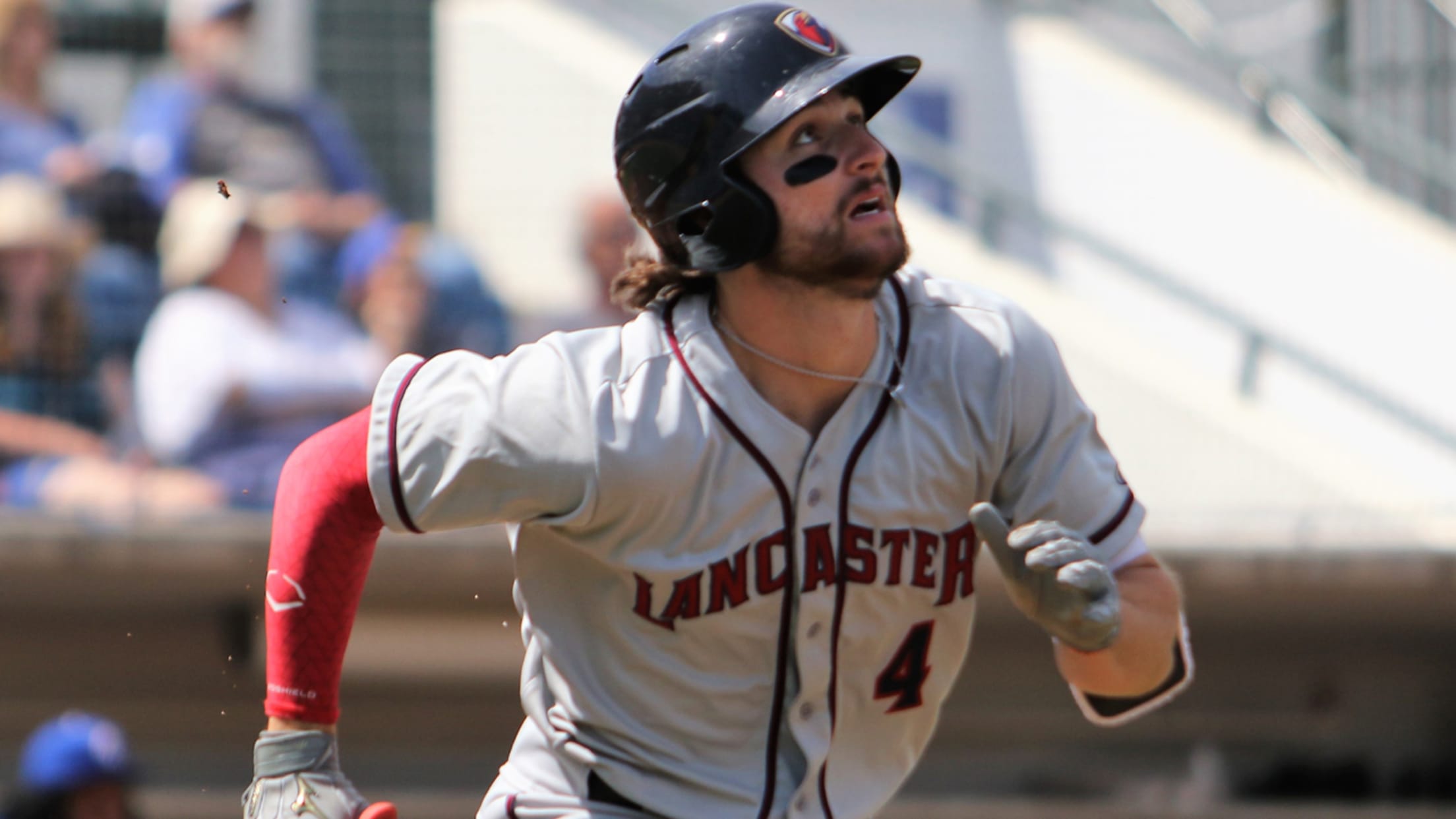 Each offseason, MiLB.com goes position by position across each system and honors the players -- regardless of age or prospect status -- who had the best seasons in their organization. Click here to locate your favorite club.The 2019 season wasn't an easy one for the Rockies franchise, which won just 71
Head of the Class: Class A Advanced
Padres' Campusano breaks out bat; Astros' Garcia brings heat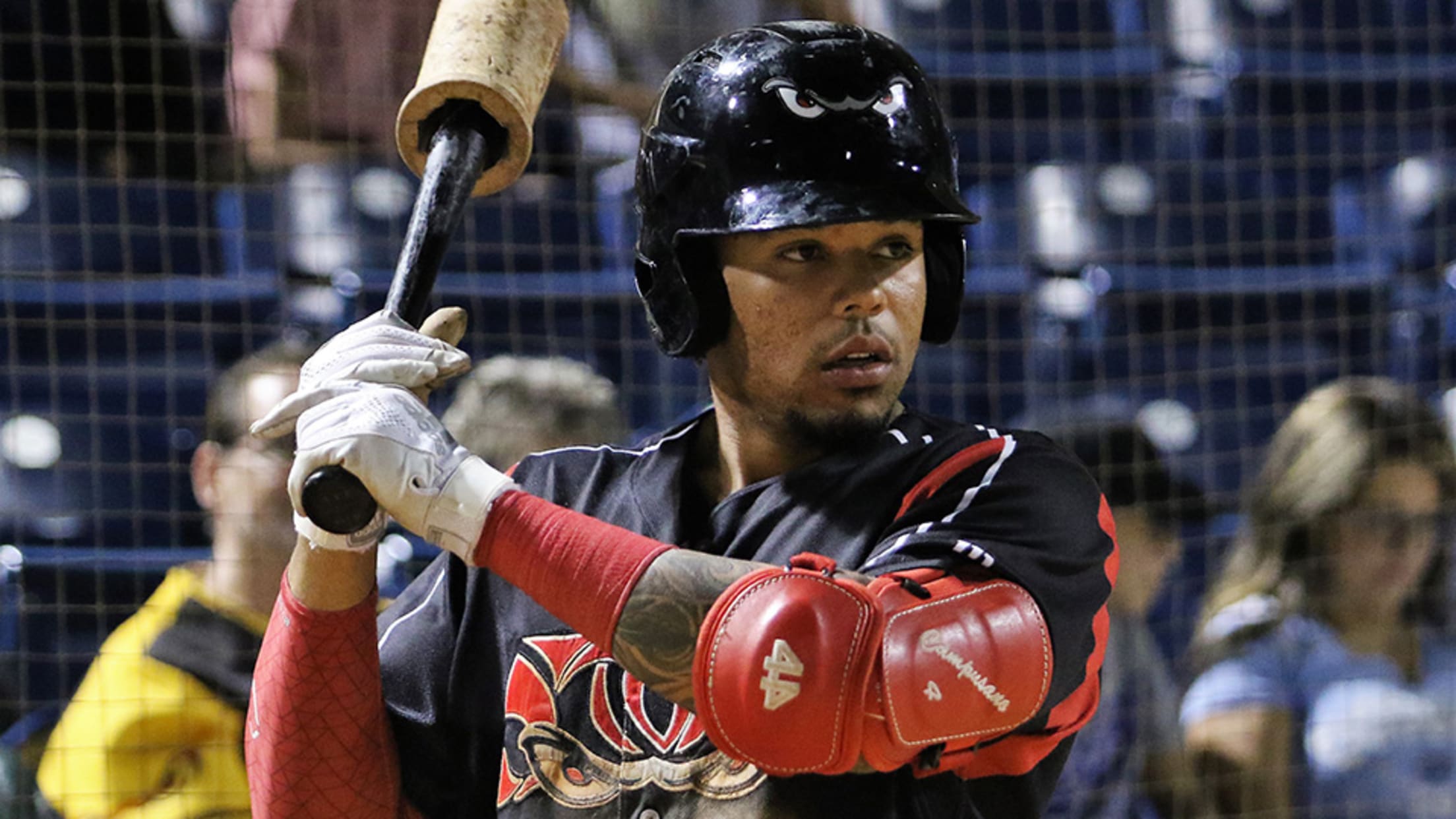 With another Minor League season in the books, members of the MiLB.com staff are looking back at some of the most notable performers from the 2019 campaign for each level. After looking at Triple-A, Double-A, Class A, Class A Short Season and Rookie Advanced, we turn our attention to the Class A
Castro's big night leads 'Hawks over Sixers
Cal League Co-MVP homers twice, drives in five runs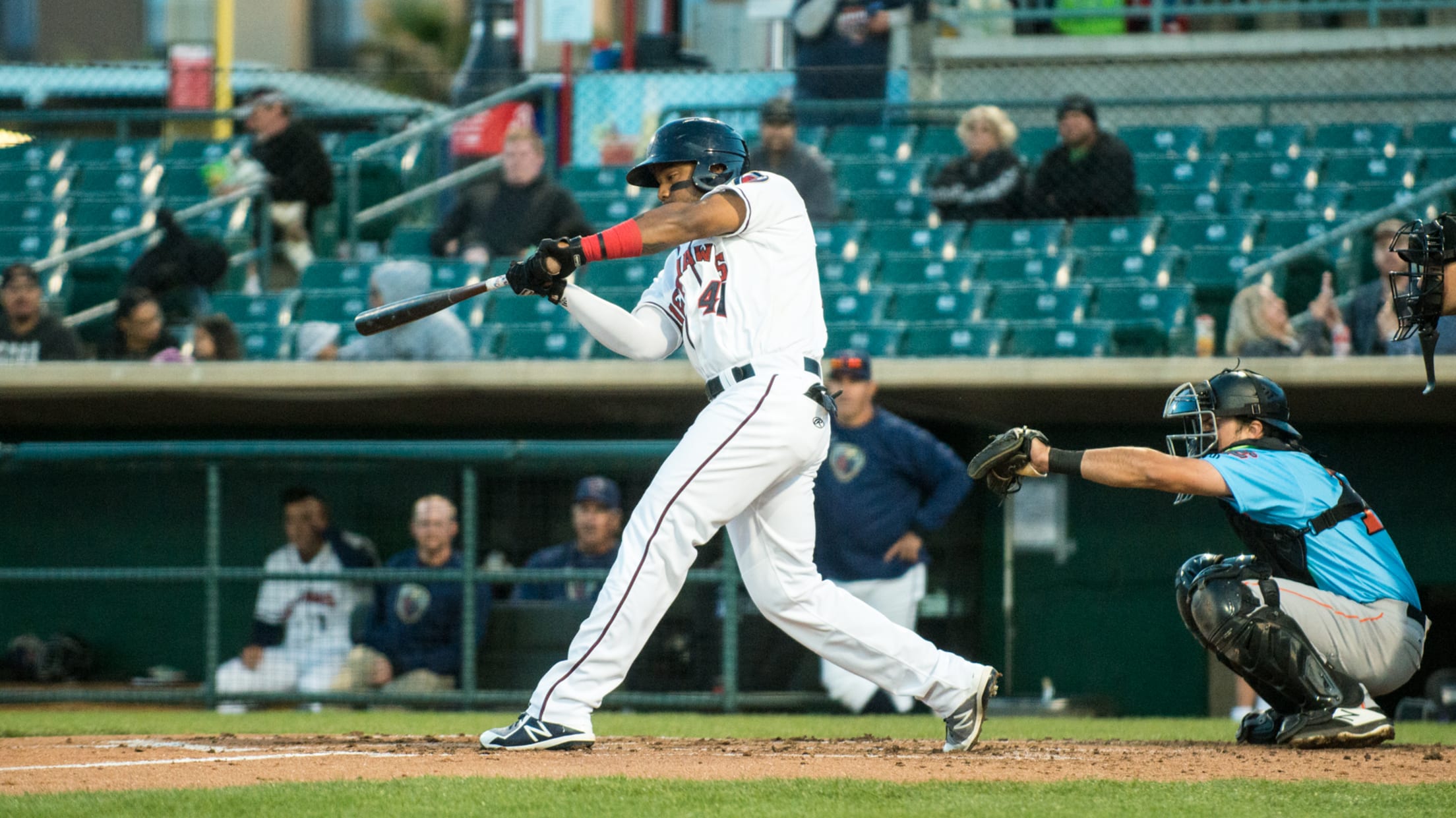 LANCASTER, Calif. - As has been the case many times in 2019, Luis Castro led the way for the JetHawks as they took down the Inland Empire 66ers, 12-2, Wednesday night at The Hangar. Castro hit a pair of home runs and drove in five as the JetHawks kept their
Campusano, Castro lead Cal honorees
Storm catcher, JetHawks first baseman named co-MVPs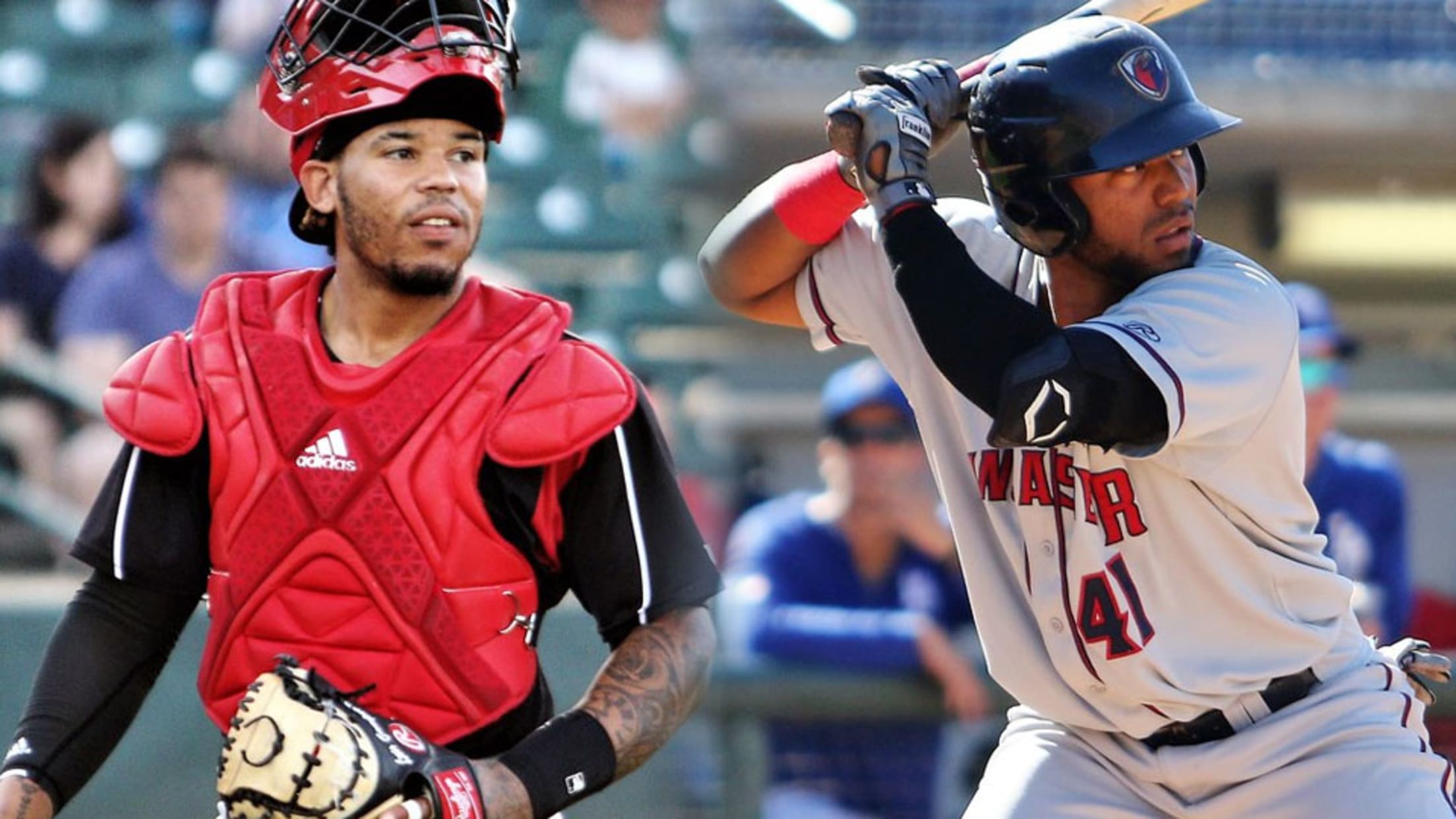 The California League is known as a hitter's league, and it should come as no surprise that two sluggers will leave the Class A Advanced circuit with the biggest pieces of hardware.Lake Elsinore catcher Luis Campusano and Lancaster first baseman Luis Castro are 2019 Cal League co-MVPs, the league announced
Braves' Waters rolls to Player of the Week
No. 59 overall prospect batted .444/.459/.722 with two home runs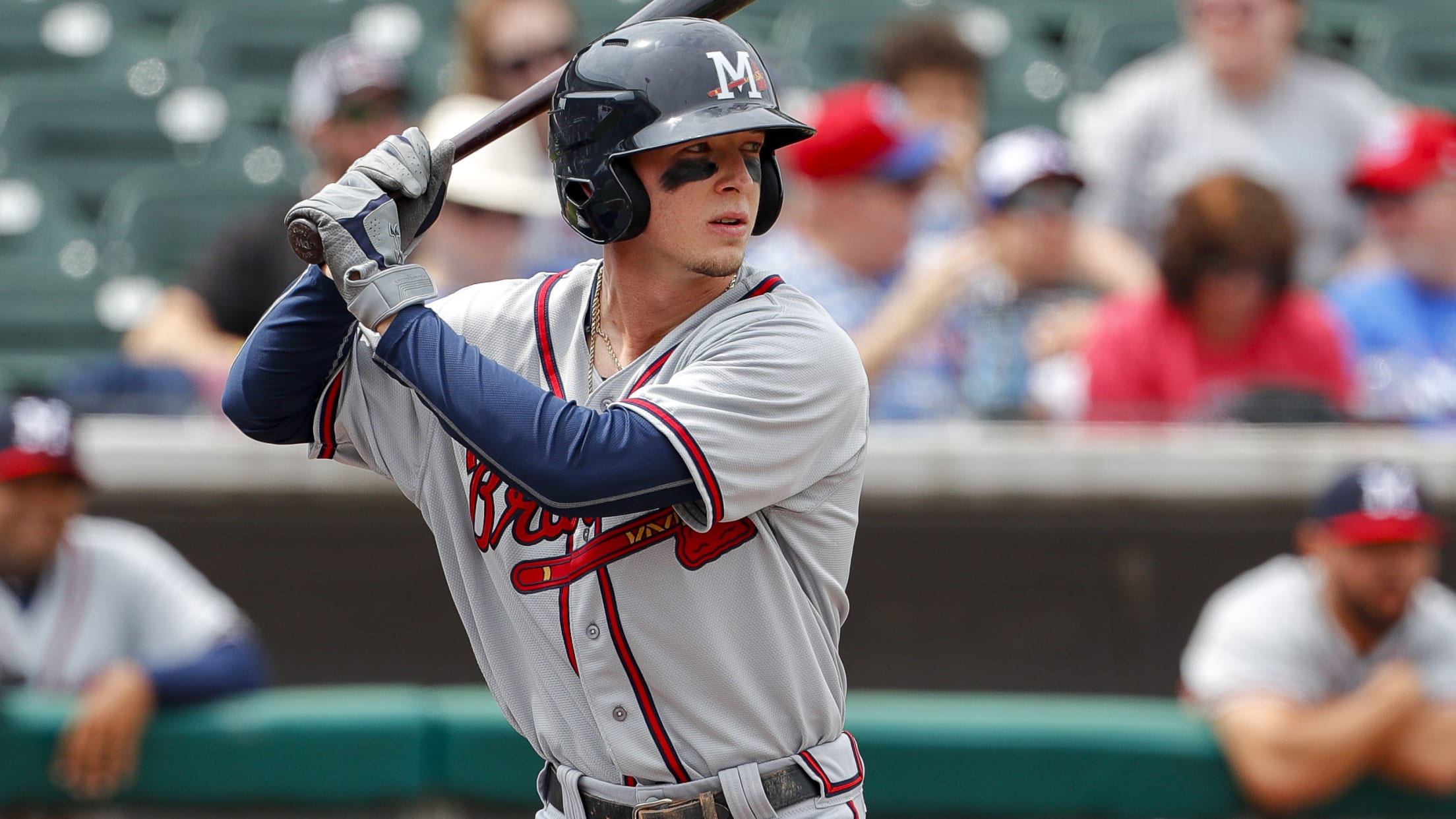 Drew Waters had heard how difficult the jump to Double-A could be, so coming into this season, he hoped he'd still be able to hit at a high level against stiffer competition. But keeping his offseason tweaks in mind, he's allaying his own fears and breaking through with some gaudy
Gore, Castro lead Cal League All-Star rosters
Circuit's hottest pitcher, hitter invited to Inland Empire on June 18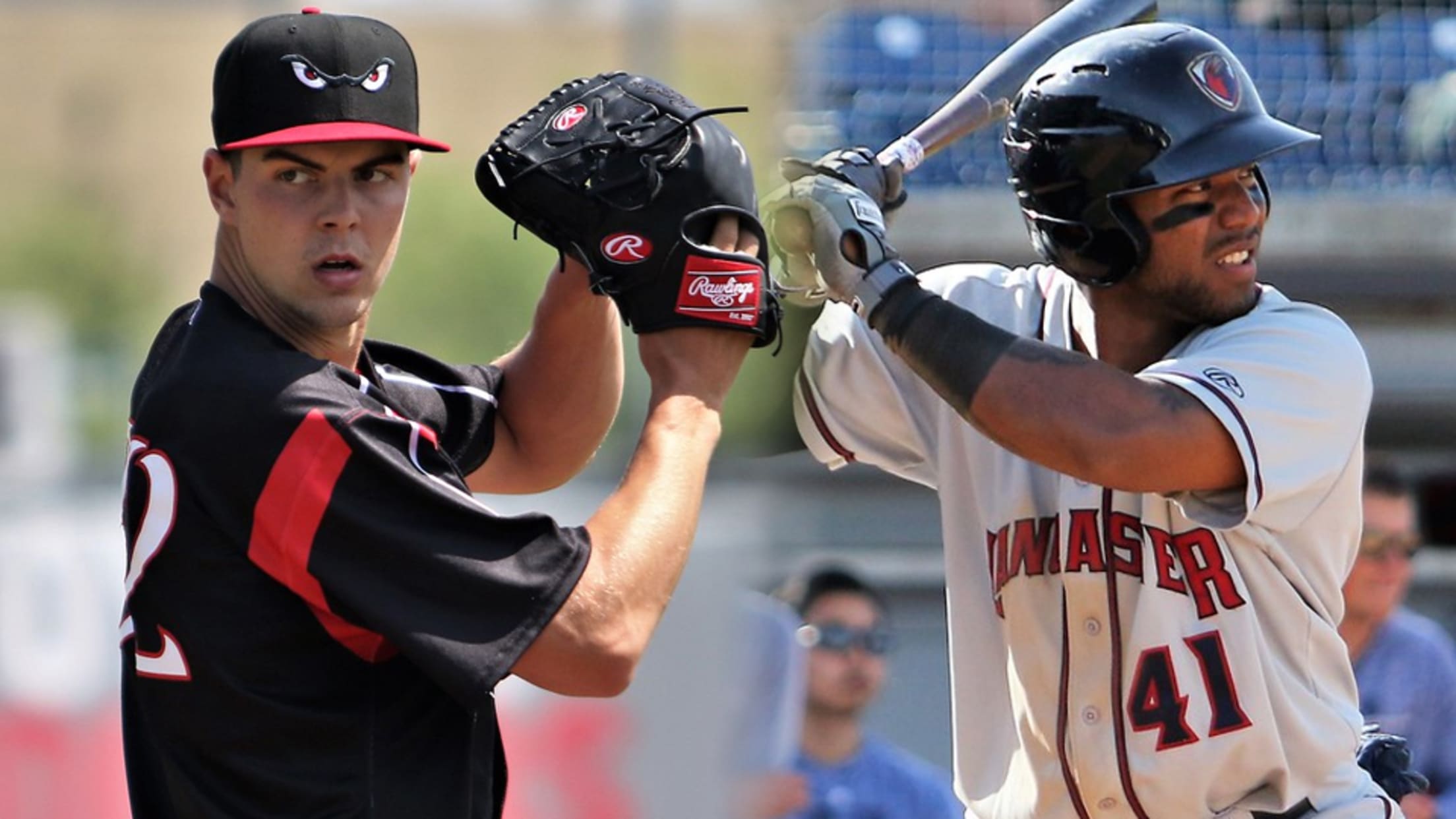 The California League is one of Minor League Baseball's most notorious hitter-friendly circuits, but its most high-profile All-Star in 2019 is a player that toes the rubber.Lake Elsinore left-hander MacKenzie Gore, the No. 7 prospect in baseball, and Lancaster first baseman Luis Castro (Rockies) headline the 2019 California League All-Star
MiLB announces May Uncle Ray's Players of the Month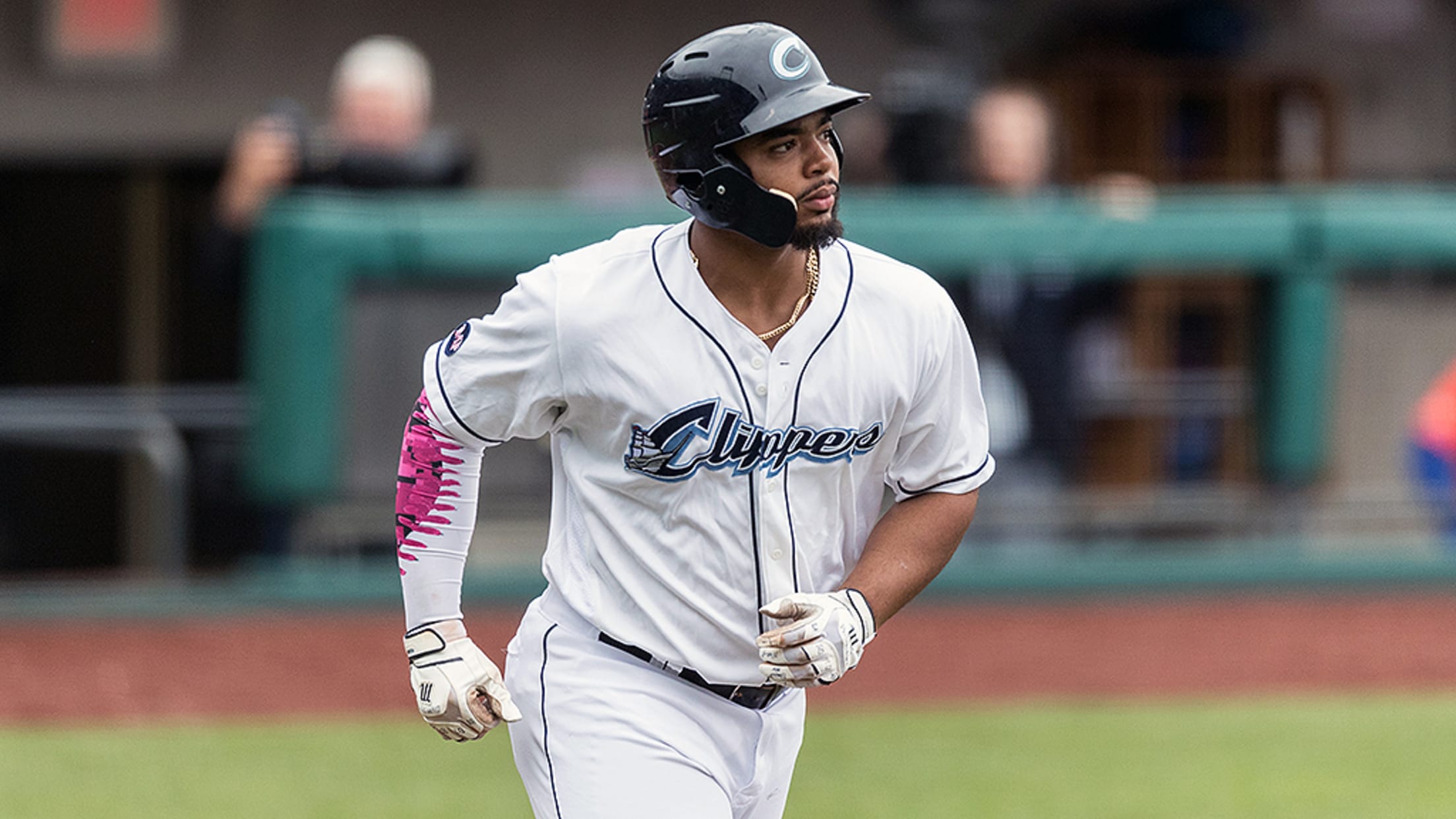 ST. PETERSBURG, Fla. -- Minor League Baseball today announced the Uncle Ray's Player of the Month Award winners for each of the 10 leagues for the month of May. In recognition of the honor, each winner will receive an award from Minor League Baseball and Uncle Ray's, the "Official Potato
Luis Castro named Player of the Week
Three-homer game Sunday highlights big week for JetHawk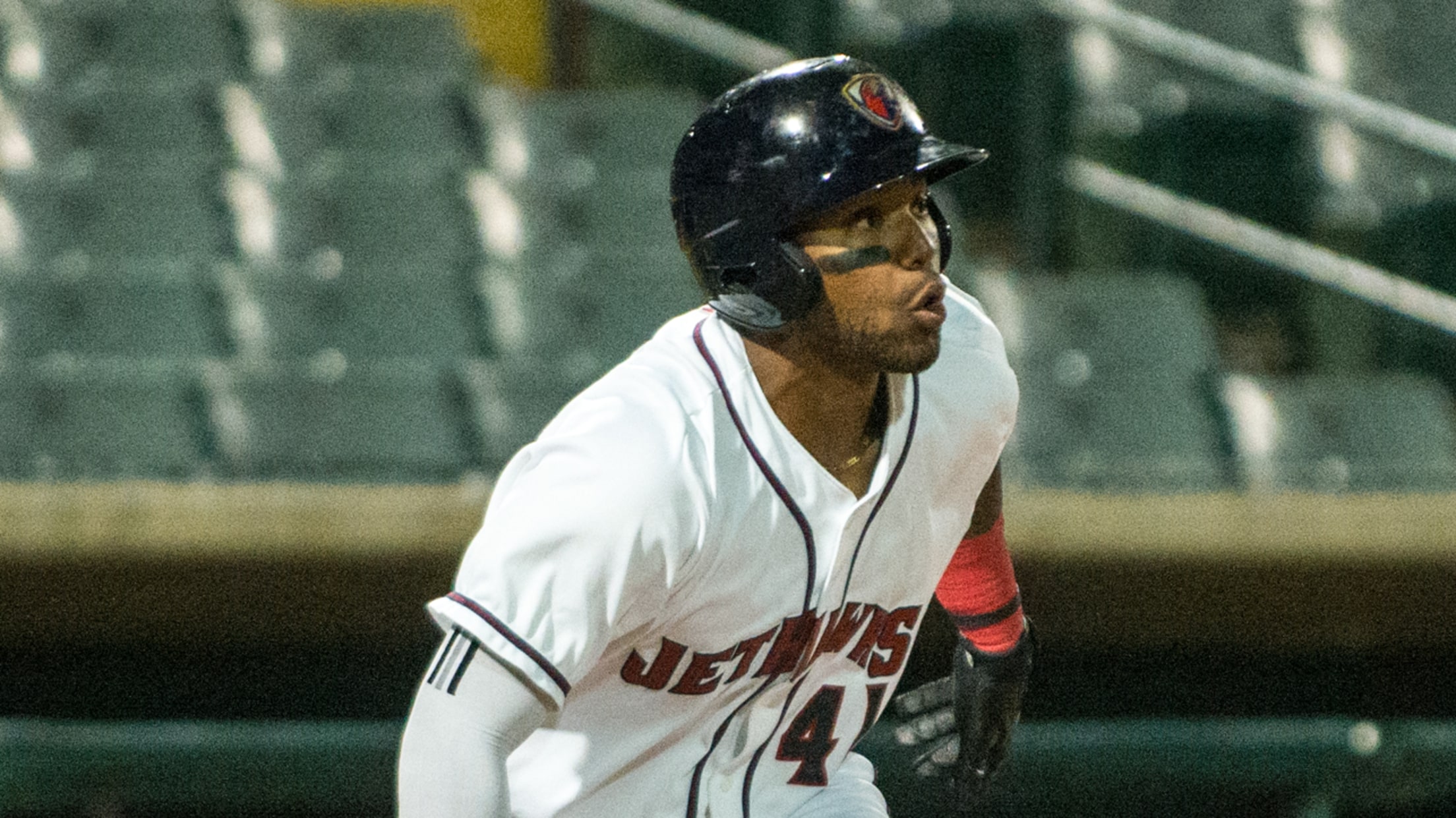 LANCASTER, Calif. - Lancaster infielder Luis Castro was named California League Player of the Week on Tuesday for the games played from May 20-26. Castro is the first JetHawk to win a weekly honor in 2019.
Rojas rides power binge to weekly award
Astros prospect belted six of his seven home runs in last week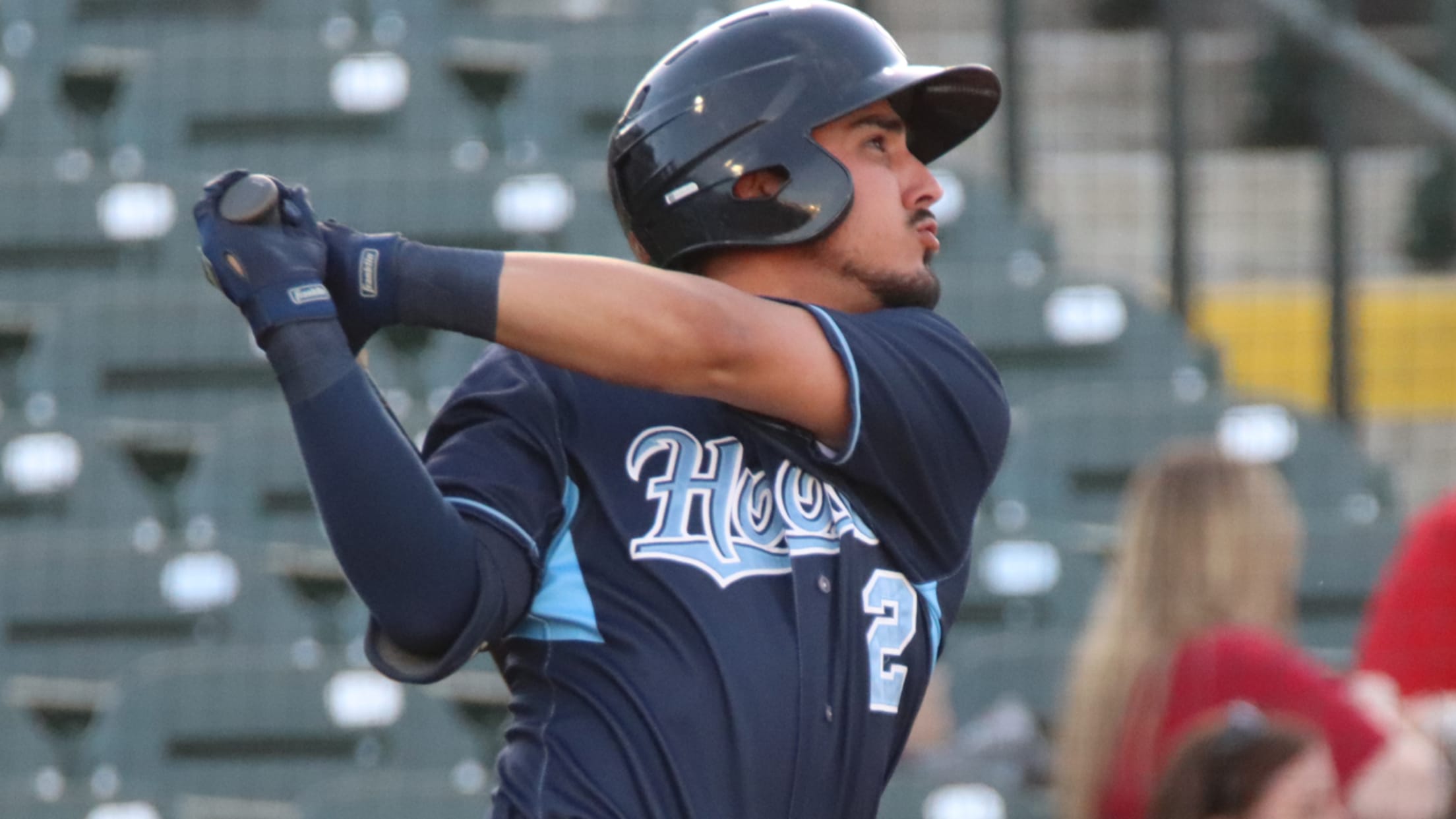 Joshua Rojas was in the middle of a fine season entering last week, but his last seven games have taken things to another level. The Houston prospect went off at the plate, going 16-for-31 with six homers to cruise to Texas League Player of the Week accolades for the period
Wild walk-off win for 'Hawks Sunday
Castro homers three times, Czinege hits game-winner in 11th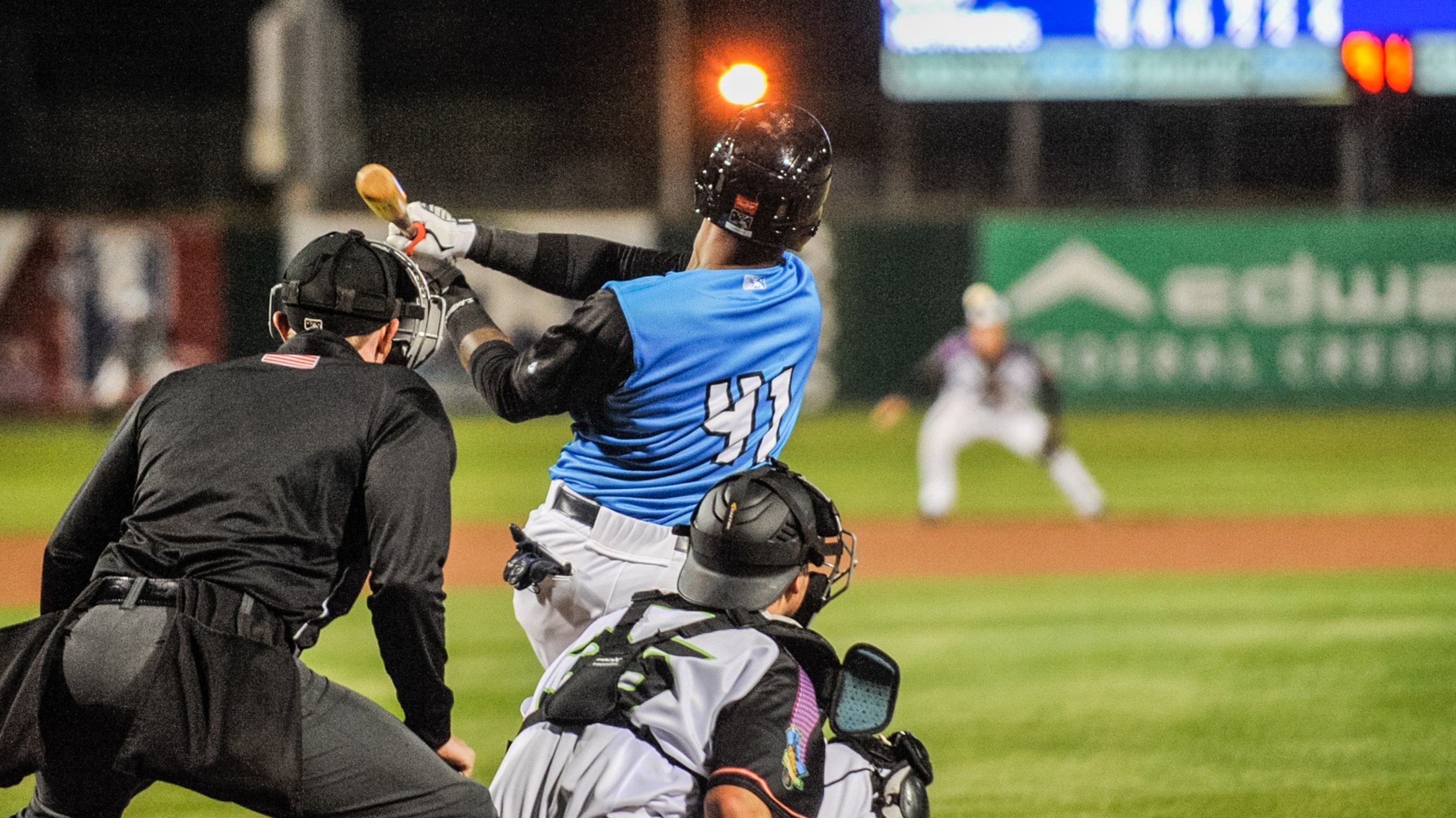 LANCASTER, Calif. - After losing a three-run lead in the ninth inning, the Lancaster JetHawks came back from down three in the eleventh and beat Rancho Cucamonga, 13-12, on Todd Czinege's walk-off home run. Luis Castro hit three home runs, including the game-tying blast in the final inning.
Castro mashes three homers for JetHawks
Rockies prospect ties game in 11th, reaches base seven times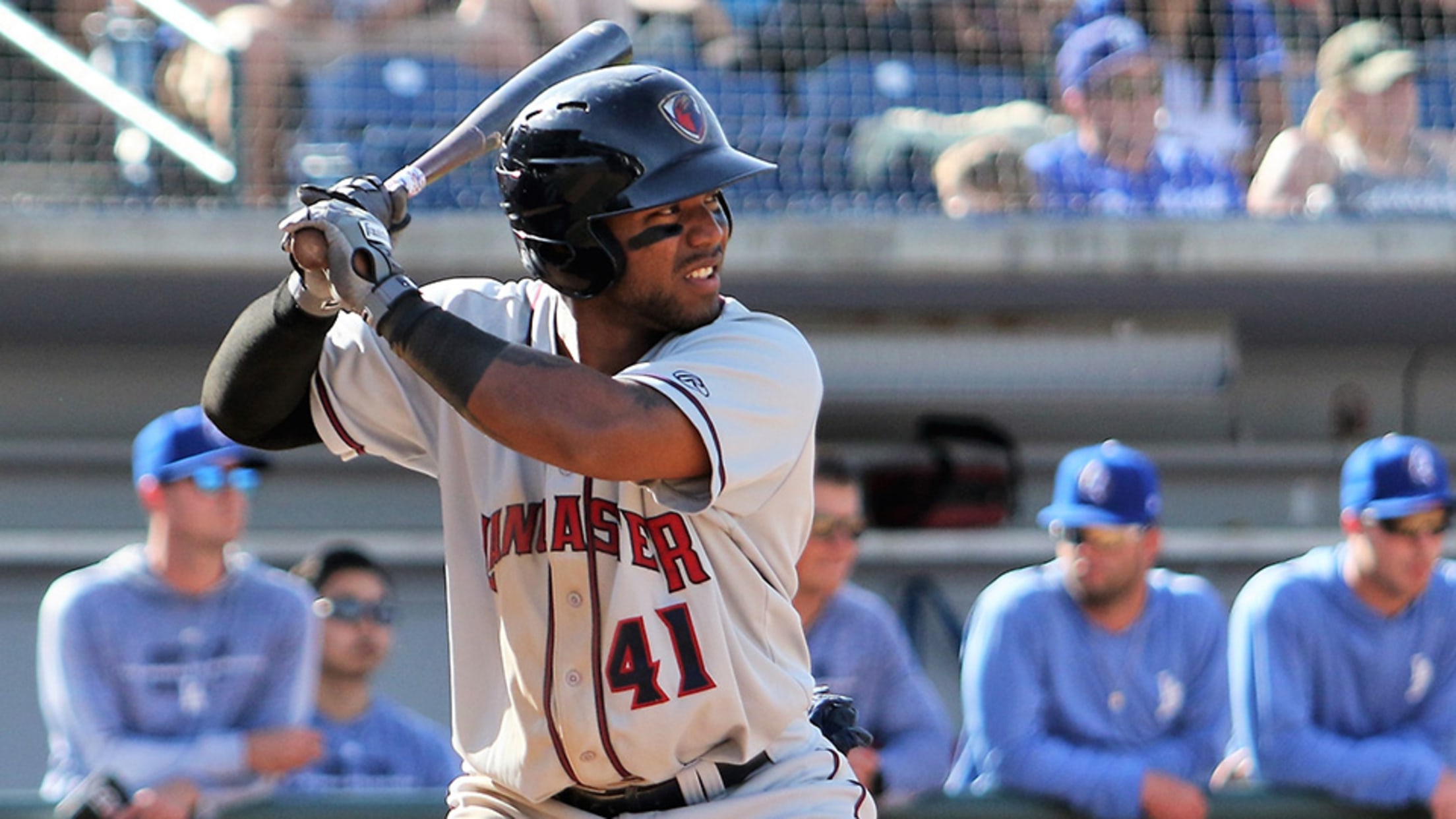 JetHawks hitting coach Tom Sutaris arrived at The Hangar around mid-morning Sunday. He was early. Class A Advanced Lancaster wasn't scheduled to hit the batting cage until 11 a.m. Sutaris poked his head into the clubhouse to see who else was among the early risers. Luis Castro sat at his
Castro hits walk-off homer Tuesday
JetHawks just one game back of Quakes in South Division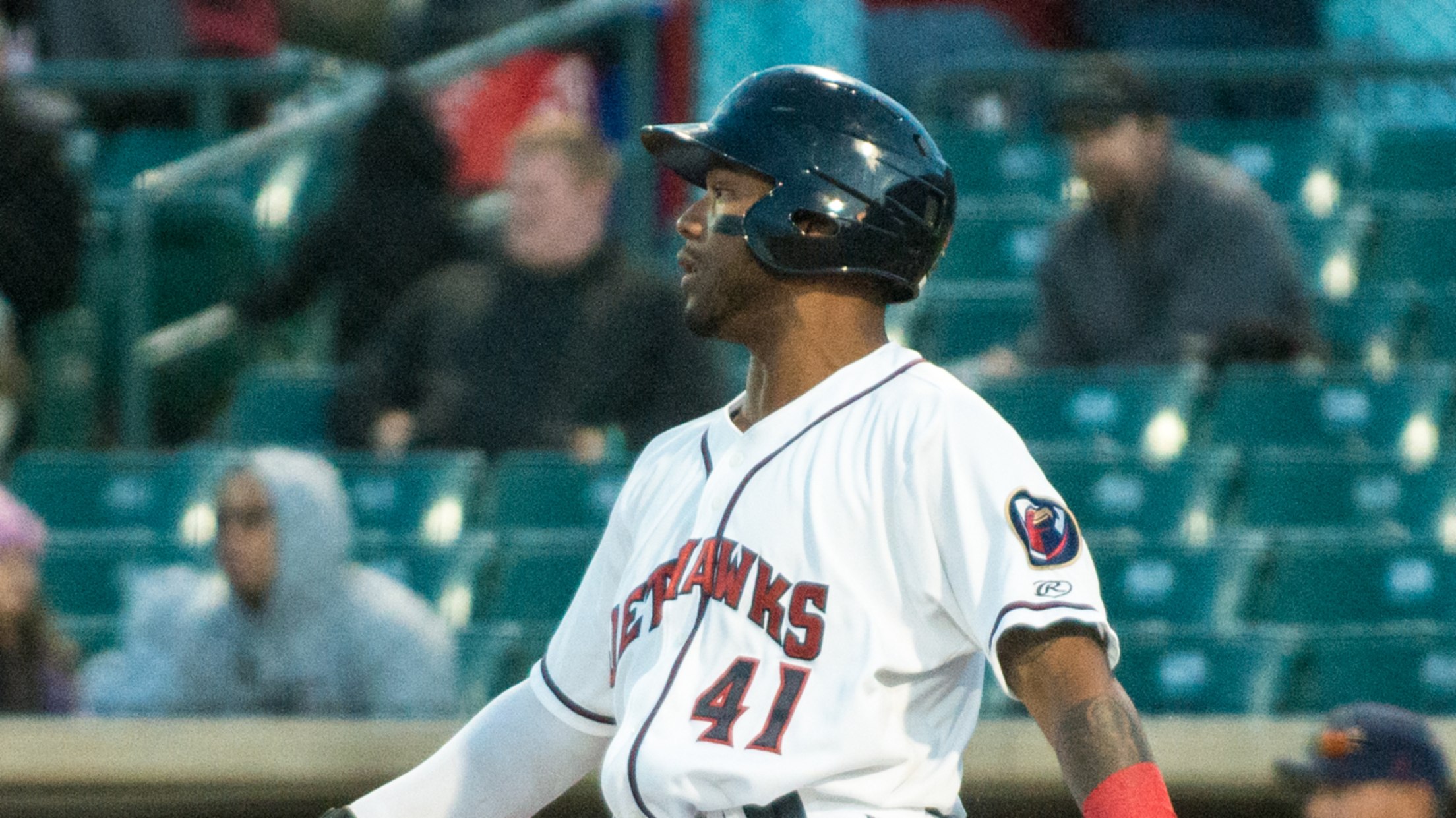 LANCASTER, Calif. - Luis Castro hit the first walk-off home run of the season for Lancaster as the JetHawks beat Rancho Cucamonga, 6-3, at The Hangar Tuesday night. Lancaster is just one game back of first place in the South Division with the victory.With the game tied, 3-3, Lancaster (22-17)
Serven, Castro lead 'Hawks to win in slugfest
Lancaster goes for season-best 17 runs, five home runs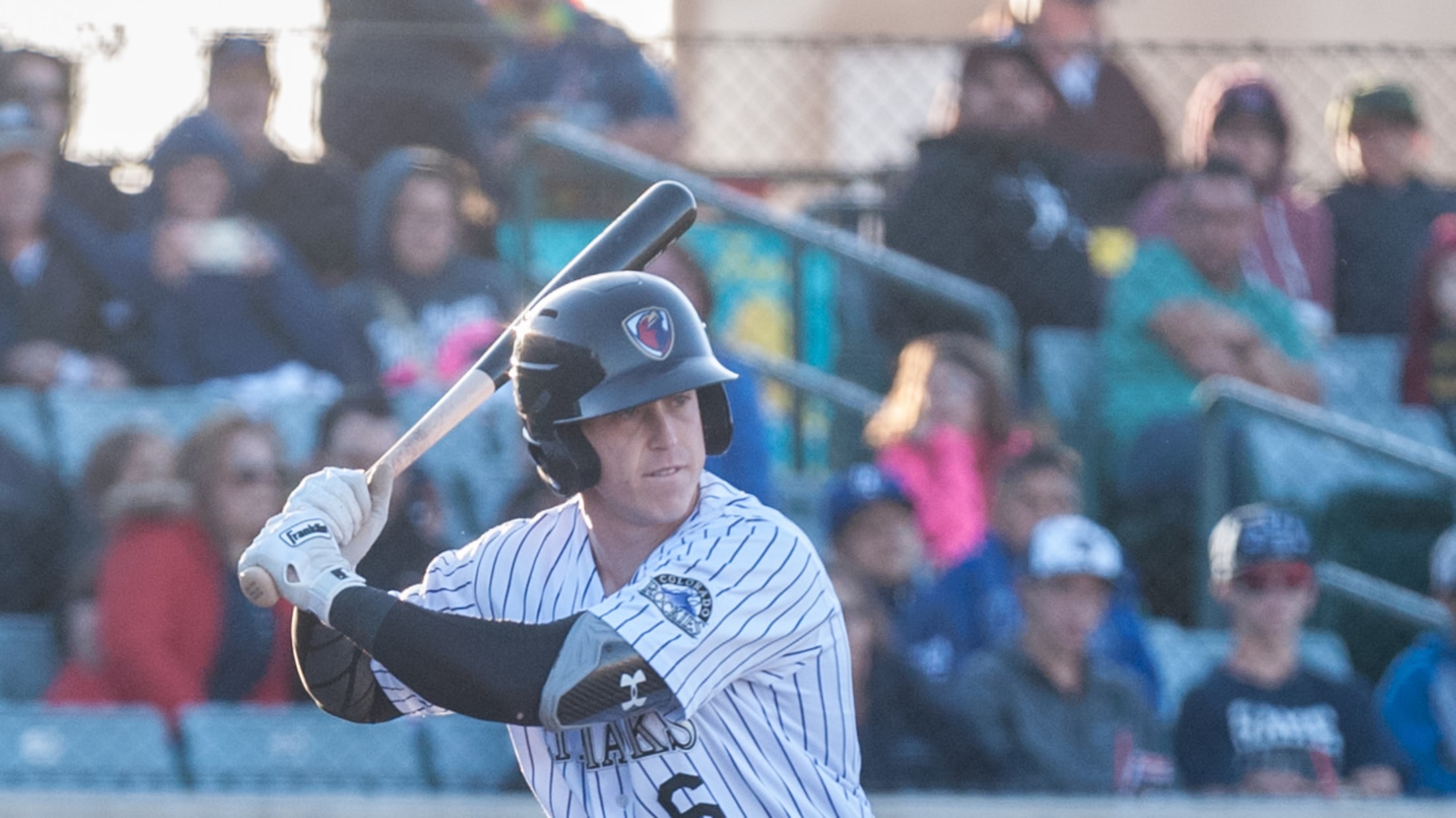 LANCASTER, Calif. - The Lancaster JetHawks got the better of Lake Elsinore in a high-scoring affair Wednesday night, winning 17-11 over the Storm. Brian Serven and Luis Castro led the way, combining for seven hits as the JetHawks went for a season-high 17 runs and five home runs.
Castro's big night leads JetHawks outburst
Rockies prospect racks up four hits for second straight game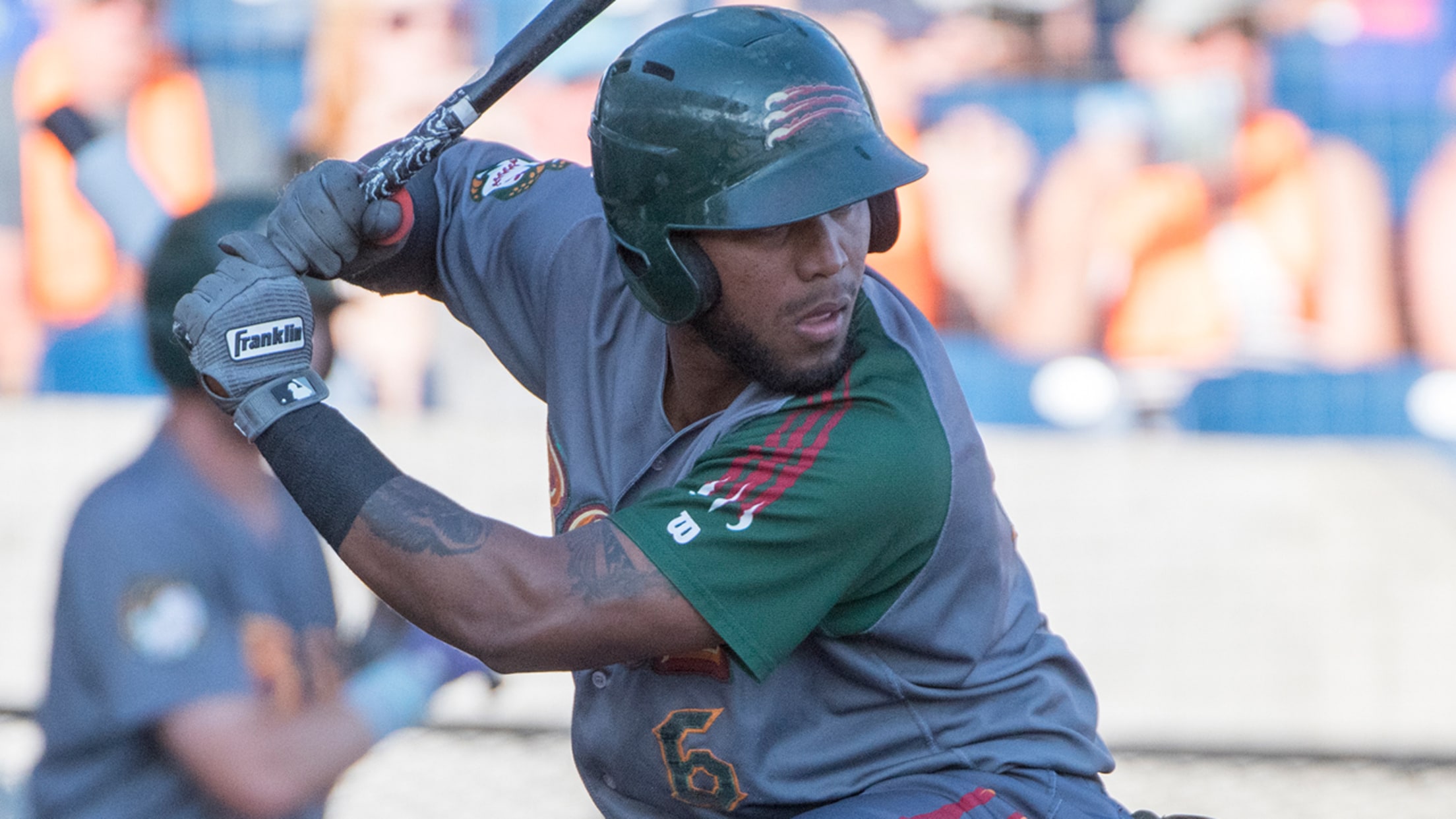 On a night when his new home ballpark was showing why it's known as the most hitter-friendly environment in the Minor Leagues, Luis Castro took full advantage.The Rockies prospect racked up four hits for the second straight night, finishing a triple shy of the cycle and driving in three runs
Castro wields heavy lumber for Hawks
Rehabbing Rox infielder ties career highs with five hits, four RBIs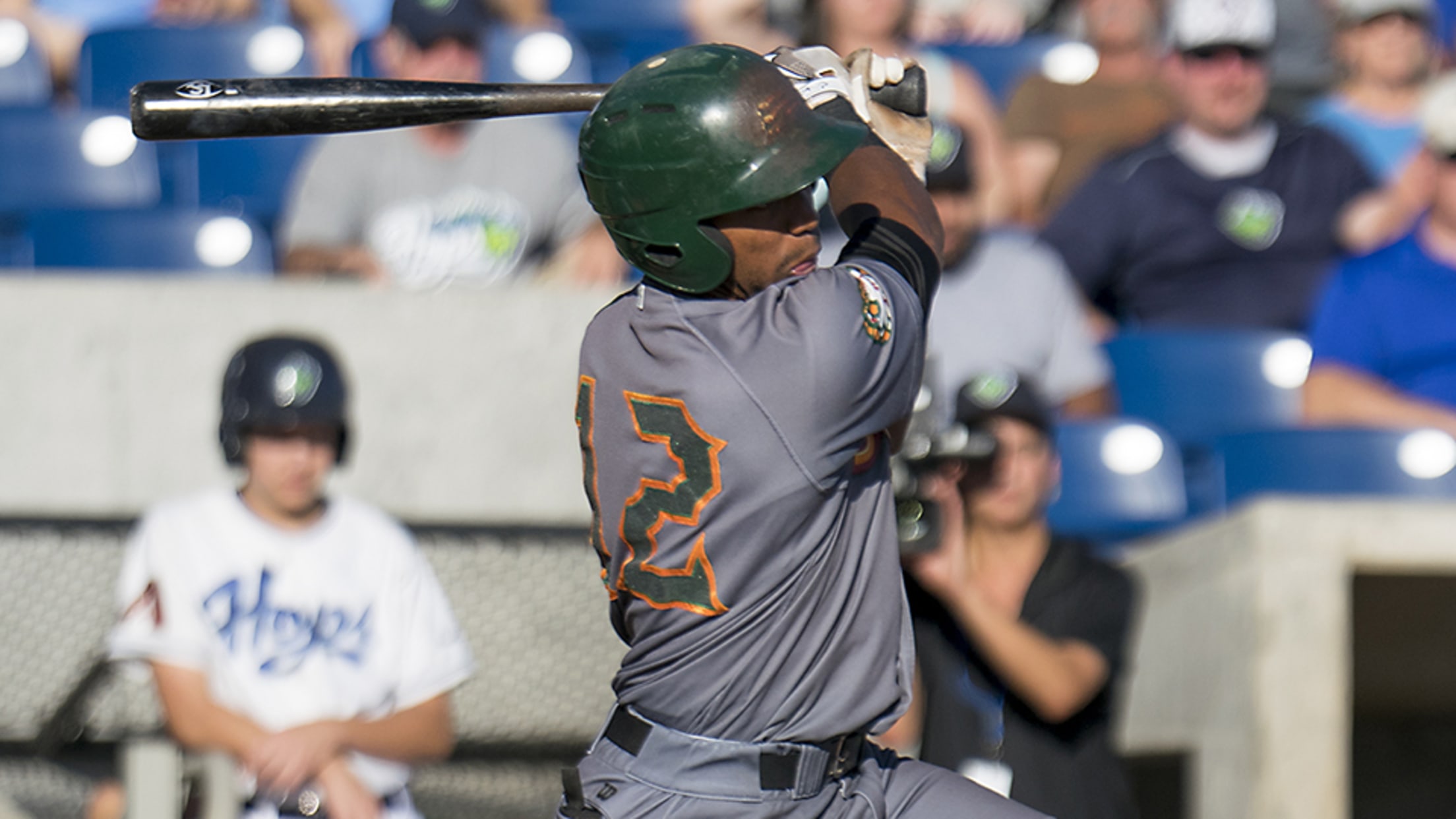 Even in a season marred by a two-month stint on the disabled list, Luis Castro figured he'd go out with a bang.Castro tied career highs with five hits and four RBIs as Class A Short Season Boise outlasted Eugene, 11-6, in 15 innings Sunday night at PK Park.