Toolshed: 10 most fun callups of 2020 season
Revisiting quick risers, late bloomers who made way to Majors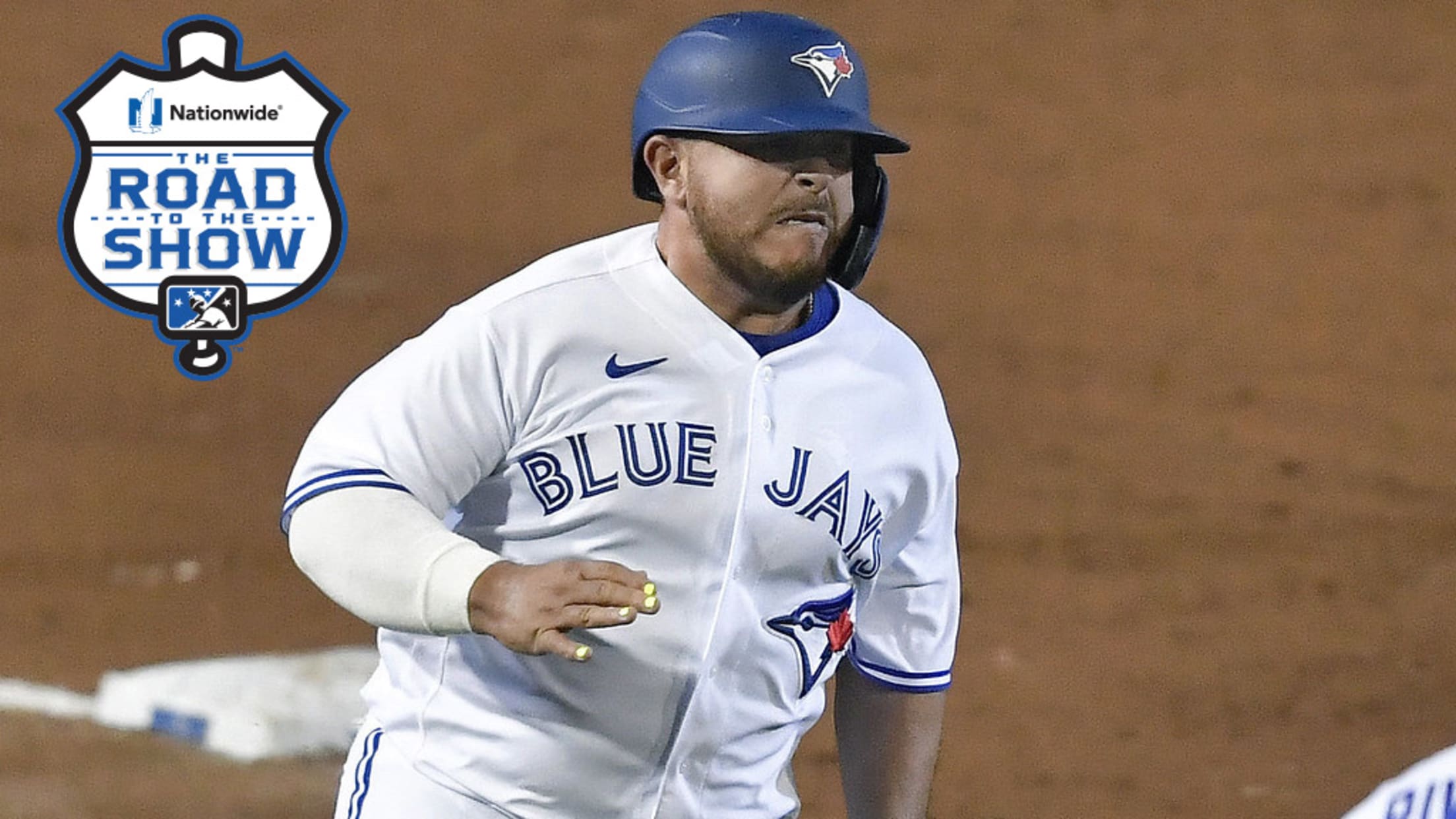 There were 210 Major League debuts (and perhaps still counting) during the 2020 season. This week, Toolshed looks back at the 10 most fun first callups of the 2020 season, listed in chronological order of debut date. To be clear, this isn't focused on how they did in their first
Kieboom, Cate form next wave for Nats
Top talent replenishes system that built World Series champs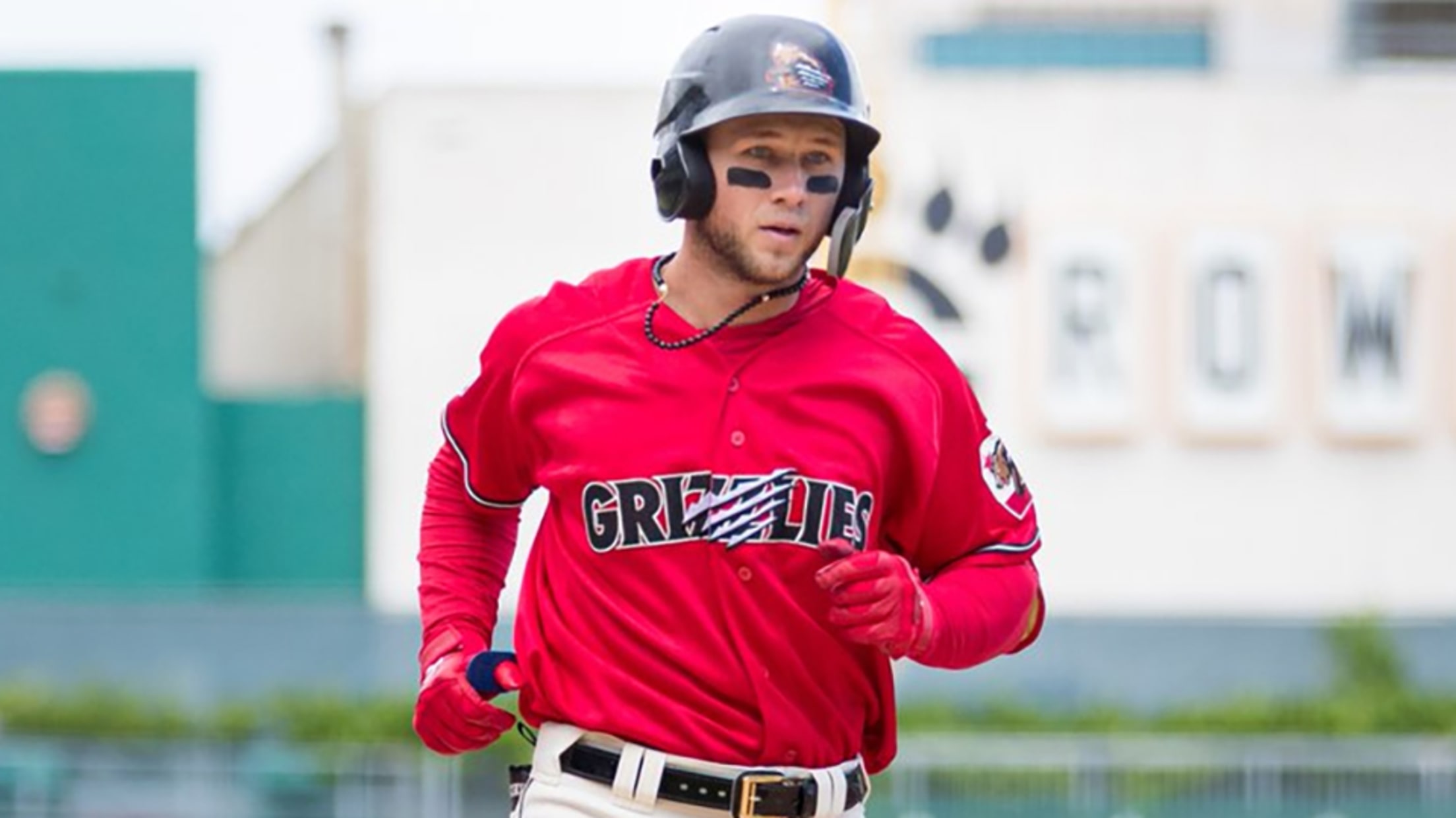 Each offseason, MiLB.com goes position by position across each system and honors the players -- regardless of age or prospect status -- who had the best seasons in their organization. Click here to locate your favorite club.The Nationals' first World Series-winning roster boasted a collection of several homegrown first-round picks,
Grizz roar to fifth straight victory thanks to Difo's walk-off double
Fresno looks for the sweep tomorrow as the 2019 season wraps-up
Fresno, California (Sunday, September 1) - The Fresno Grizzlies (64-75) walked-off on the Albuquerque Isotopes (60-79) 7-6 in 10 innings Sunday evening from Chukchansi Park. Fresno won their fifth straight contest, a season-long and improved to 14-7 on Sundays. Wilmer Difo played hero, lining a double to the right-center gap,
Fresno knocks off Tacoma 13-5 in series finale
Wilmer Difo: 5-5, 5 RBI; Yadiel Hernandez: HR, 4 RBI
Fresno, California (Thursday, August 29) - The Fresno Grizzlies (61-75) defeated the Tacoma Rainiers (59-76) 13-5 Thursday evening from Chukchansi Park. Fresno won the four-game set and finished 7-9 against Tacoma this season. Paolo Espino (8-4) relished the victory after five innings of work. He struck out six. Mike Wright
Slugfest ends in a 14-13 Grizz walk-off
Fresno trailed 7-0 after an inning and a half; Jake Noll with the game-winner
Fresno, California (Wednesday, August 28) - The Fresno Grizzlies (60-75) outlasted the Tacoma Rainiers (59-75) 14-13 in 10 innings Wednesday night from Chukchansi Park. Both clubs combined for 37 hits with every batter notching at least one knock. Fresno trailed 7-0 after a frame and a half, their largest comeback
Fresno Grizzlies announce 2019 player awards
Infielder Carter Kieboom selected to 2019 All-PCL Team, outfielder Yadiel Hernandez is 2019 Grizz MVP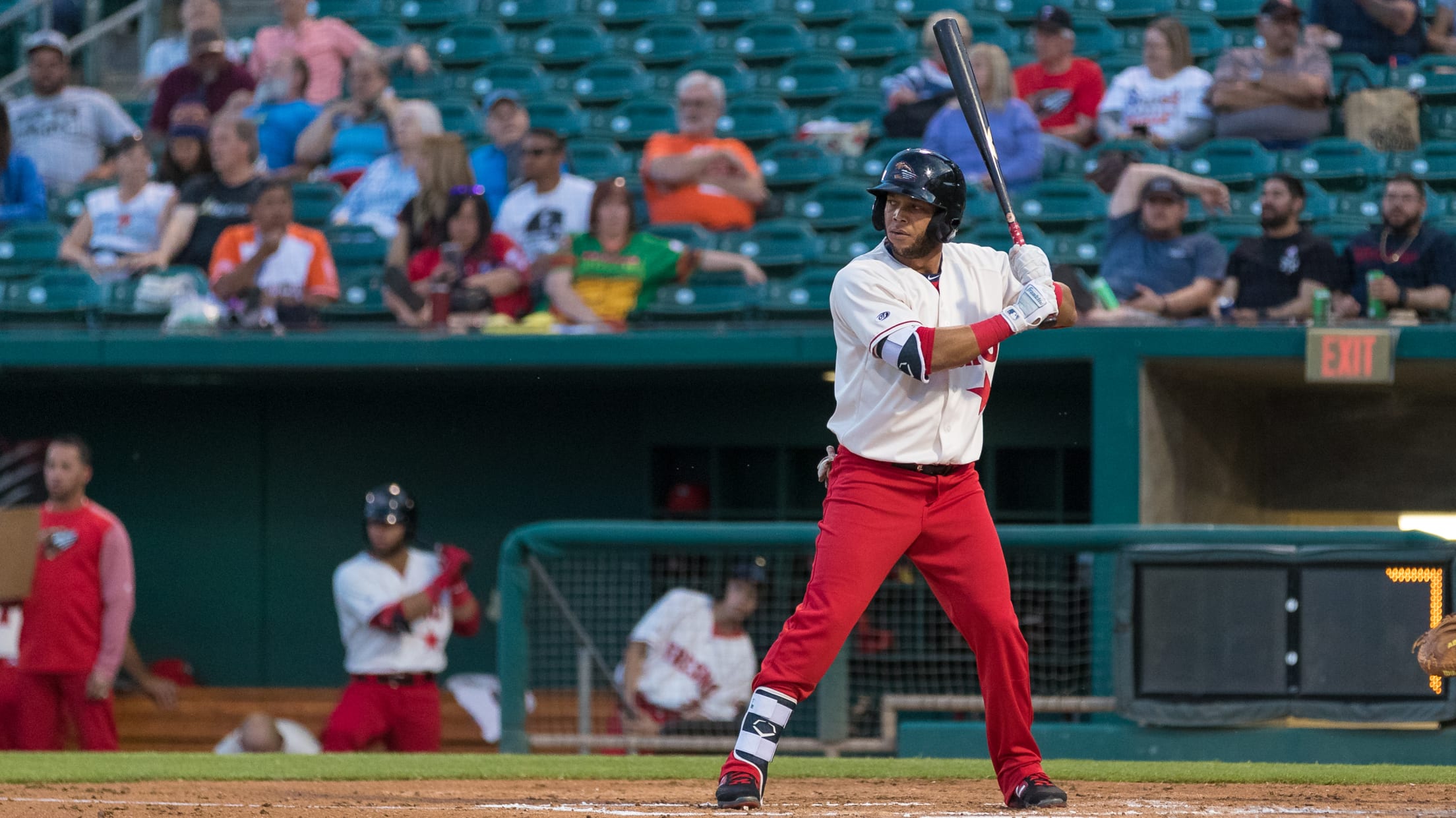 The Fresno Grizzlies, in their debut season as Triple-A affiliate of the Washington Nationals, have announced individual player awards for the 2019 season, as selected by the club's front office.  In addition, Carter Kieboom  has been selected to the 2019 All-Pacific Coast League Team (shortstop).  Outfielder Yadiel Hernandez  is Fresno's 2019 Most Valuable Player,
Grizzlies down Isotopes 5-3 Sunday
Yadiel Hernandez joins the Fresno 30-HR club
Albuquerque, NM (Sunday, August 25) - In the last road game of the regular season, the Fresno Grizzlies (58-74) clipped the Albuquerque Isotopes (57-75) 5-3 from "The Lab." Fresno split the series and improved to 13-7 on Sundays (8-3 away). Scott Copeland (5-5, win), Sam Freeman (hold) and James Bourque
Duke City Dominance: J.J. Hoover shines in 8-2 Fresno triumph
Hoover strikes out 11 over seven innings (both season-highs)
Albuquerque, NM (Friday, August 23) - The Fresno Grizzlies (57-73) bested the Albuquerque Isotopes (56-74) 8-2 Friday evening from "The Lab." J.J. Hoover (5-6, win) kept the Albuquerque bats quiet as he dazzled for a season-high seven innings. Hoover struck out 11, tying Kyle McGowin (May 12) for the most
'Topes outlast Grizz at "The Lab"
Fresno scores seven straight runs to tie game before falling 10-9
Albuquerque, NM (Thursday, August 22) - Amidst the thin air of Central New Mexico, the Fresno Grizzlies (56-73) found themselves on the losing end of a typically high-scoring game at the home of the Albuquerque Istopes (56-73) on Thursday night. The 10-9 final (33 combined hits) dropped Fresno to 1-7
Fresno tripped up by Tacoma on Saturday
Brandon Snyder launches 28th homer of the season in 11-1 setback
Tacoma, Washington (Saturday, August 17) - The Tacoma Rainiers (56-68) knocked off the Fresno Grizzlies (55-69) 11-1 from Cheney Stadium Saturday evening. Tacoma's offense sprayed 16 hits and plated a run in six of their eight innings. A four-run frame in the sixth highlighted the Rainiers night. Lefty Sean Nolin
Grizzlies can't bear the cold, lose 8-1 to Rainiers
Yadiel Hernandez stays hot at the plate, extends hit streak to nine games
Tacoma, Washington (Friday, August 16) - On a chilly Friday night at Cheney Stadium, the Tacoma Rainiers (55-68) froze the Fresno Grizzlies (55-68) 8-1. A six-run seventh iced any Fresno comeback as the Grizzlies dropped their ninth game in 10 contests. Tacoma lefty Anthony Misiewicz (7-6) earned the win after
Read's walk-off double gives Tacos 8-7 win over Redbirds
Raudy Read goes 4-for-4 with four RBI to snap Fresno's losing streak
Fresno, California (Tuesday, August 13) - In the 100th all-time meeting between the Fresno Tacos (55-66) and Memphis Redbirds (55-66), it was the Tacos who came out on top with an 8-7 walk-off win. The victory snapped Fresno's seven-game losing streak and any chance of a Memphis sweep. Dakota Bacus
Hernandez homers but Fresno stumbles 5-3 to Memphis
Yadiel Hernandez records his 25th longball of the year
Fresno, California (Sunday, August 11) - The Fresno Grizzlies (54-65) couldn't ruffle the feathers of the Memphis Redbirds (54-65), falling 5-3 Sunday from Chukchansi Park. Fresno has now dropped six straight contests and 14 of their last 15. Chris Ellis (4-5) relished the decision after five fantastic frames of work.
Grizzlies out of tune in 12-3 defeat to Sounds
Yadiel Hernandez clobbers his 23rd homer of the season
Fresno, California (Wednesday, August 7) - The Nashville Sounds (48-65) played all the right notes in a 12-3 win over the Fresno Grizzlies (54-61) Wednesday night from Chukchansi Park. Nashville collected 18 hits and plated a run in six of nine innings. Sounds starter Seth Maness (7-4, win) enjoyed the
Hernandez propels Grizzlies past Missions 11-10 on Sunday
Yadiel Hernandez: 2 HR, 3 RBI, 3 R
San Antonio, Texas (Sunday, August 4) - The Fresno Grizzlies (54-59) clawed past the San Antonio Missions (70-43) 11-10 from Nelson Wolff Stadium. The victory snapped Fresno's eight-game losing streak and moved them to 12-5 on Sundays (7-2 on the road). It was also the Grizzlies 12th comeback win of
Read drives in five as Grizzlies oust River Cats 11-6
Raudy Read ends his evening a single shy of the cycle
West Sacramento, Calif. (Friday, July 12) - The Fresno Grizzlies (47-45) won their first contest after the All Star Break, beating the Sacramento River Cats (47-44) 11-6 from Raley Field. Fresno improved to 29-9 in Sacramento since the beginning of the 2015 season (4-2 in 2019). With the victory, the
Grizz out-slug El Paso 11-9 on Tuesday
Three homers for each club; Yadiel Hernandez sets new career-high with 19th HR
El Paso, Texas (Tuesday, July 2) - The Fresno Grizzlies (44-41) won for the fourth time in five games on Tuesday evening, outlasting the El Paso Chihuahuas (51-33) by an 11-9 final. The victory secured a series win for Fresno, with the fifth game and series finale on deck for
No, Dogs: Chihuahuas annoy Grizzlies on Monday night
El Paso homers four times, Fresno still leads series 2-1
El Paso, Texas (Monday, July 1) - The Fresno Grizzlies (43-41) saw their three-game win streak end on Monday, losing 11-1 to the El Paso Chihuahuas (51-32) at Southwest University Park. Fresno had taken the first two of the five-game series over the weekend.El Paso opened the scoring with four
Hernandez in the limelight for 7-4 Tacos triumph of Margaritas
Yadiel Hernandez cooks up a three-run homer in the first
El Paso, Texas (Sunday, June 30) - The Fresno Tacos (43-40) celebrated a 7-4 victory over the El Paso Margaritas (50-32) Sunday evening from Southwest University Park. Fresno won their third straight game and improved to 9-4 on Sunday affairs (4-2 on the road). The Tacos offense sizzled for 11
OF Yadiel Hernandez & RHP Dakota Bacus named Fresno's Triple-A All-Stars
The duo will head to El Paso, Texas for the 2019 Triple-A All-Star Game, on Wednesday, July 10
Two players from the Fresno Grizzlies (Washington Nationals) have been selected to the RMHC Triple-A All-Star Game on July 10 at Southwest University Park in El Paso, Texas, home of the El Paso Chihuahuas of the Pacific Coast League.  The contest, pitting the PCL's best against the top players from the
Grizzlies growl to 12-8 victory over Bees Friday evening
Wilmer Difo, Yadiel Hernandez and Carter Kieboom all homer for Fresno
Salt Lake City, Utah (Friday, June 21) - The Fresno Grizzlies (38-36) powered past the Salt Lake Bees (34-39) 12-8 from Smith's Ballpark. Both clubs combined for 26 hits with seven going for homers. Fresno notched 16 hits with five starters grabbing multi-hit affairs. Andrew Stevenson had four of the
Espino and Lowriders cruise to 8-1 win on Father's Day
Paolo Espino: 6 IP, 1 ER, 5 K
Fresno, California (Sunday, June 16) - Behind a strong start from Paolo Espino and three homers, the Lowriders de Fresno (34-35) stopped their three-game skid with an 8-1 victory over the Omaha Storm Chasers (34-36) on Father's Day. Espino (7-2) secured the decision after six innings of one-run ball, allowing
Grizzlies slash seven doubles in 7-6 victory over Cubs
Jose Marmolejos and Raudy Read combine for four doubles
Fresno, California (Wednesday, June 12) - The Fresno Grizzlies (33-32) edged the Iowa Cubs (35-31) 7-6 from Chukchansi Park thanks to a five-run fifth frame. Fresno tallied 10 hits with eight for extra-bases, including seven doubles. José Marmolejos and Raudy Read collected two doubles apiece with Marmolejos driving in a
Saturday night's all right in Bricktown
Fresno scores nine for a second straight game at Oklahoma City, wins 9-4 to take the first two of the series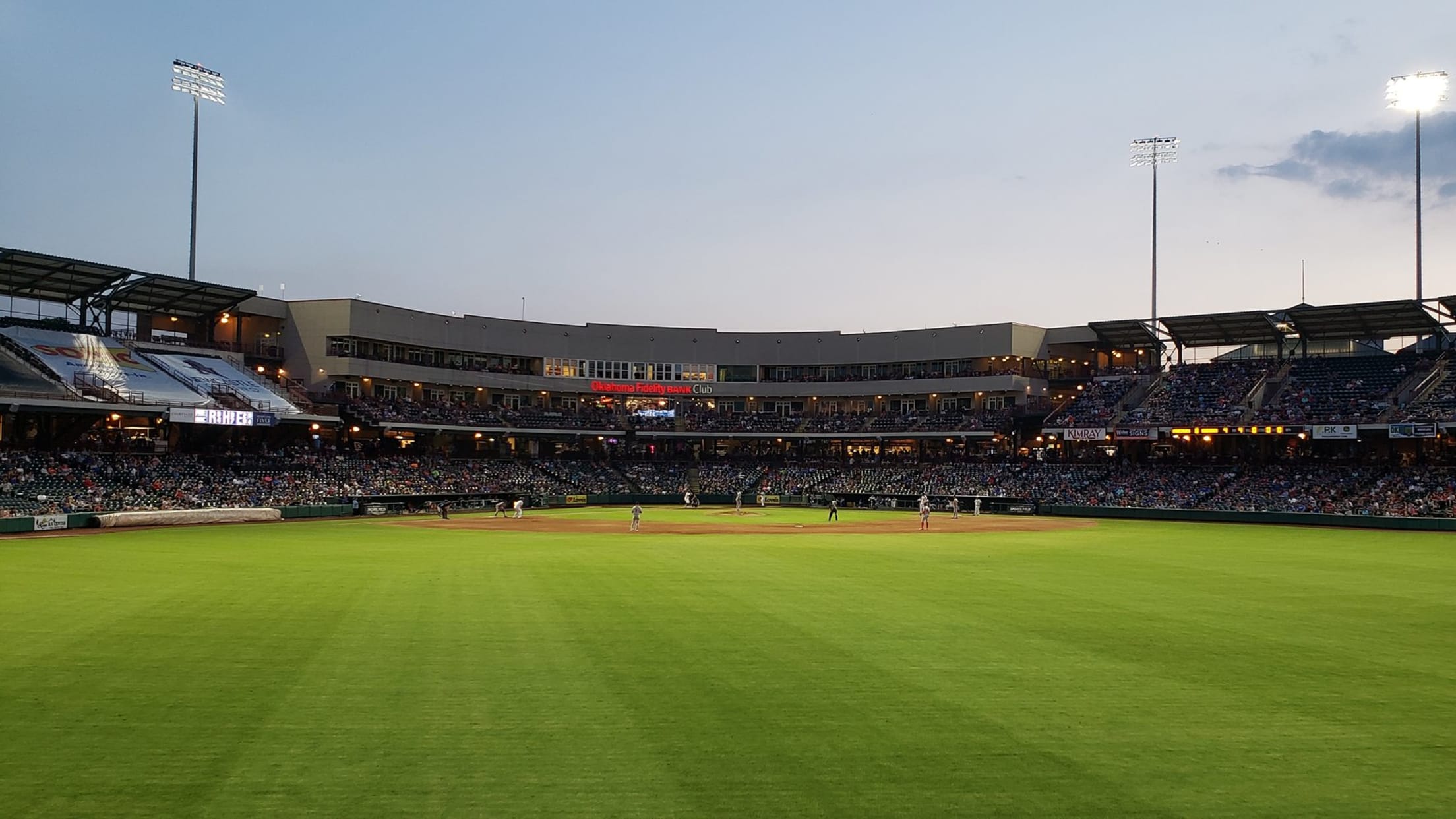 Oklahoma City (Saturday, June 8) - Taylor Gushue drove in two runs with a solo homer (third inning) and a double (sixth inning) on Saturday night in Oklahoma City, as the Fresno Grizzlies (31-31) earned a 9-4 victory over the OKC Dodgers (23-38). In taking the first two games of
Grizzlies "dodge" the 11th on Friday, beat OKC 9-8
Brandon Snyder (Fresno): 2-for-4, HR, double, 3 RBI, BB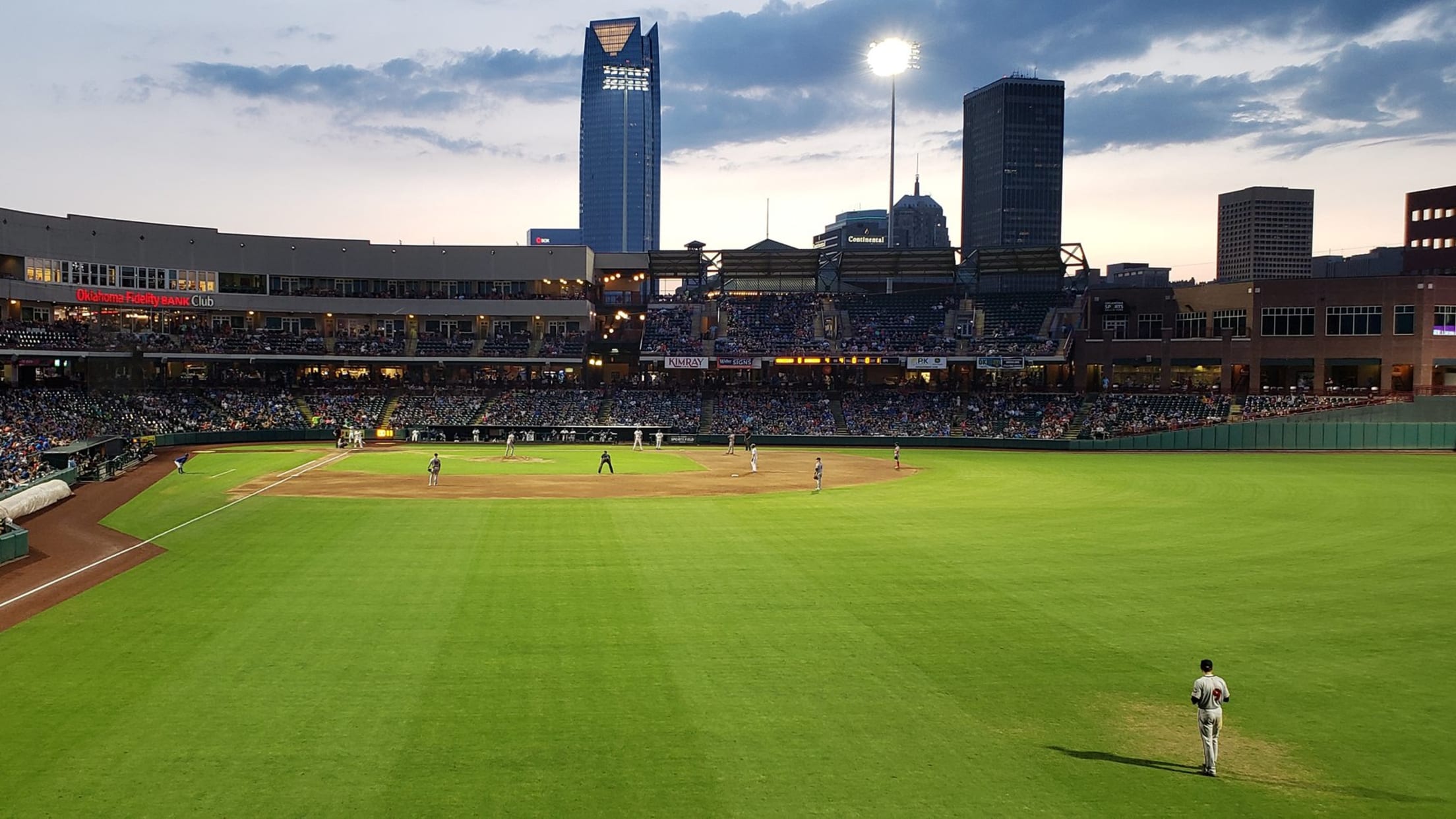 Oklahoma City (Friday, June 7) - Despite a back-and-forth affair in the series-opener on Friday night at Chickasaw Bricktown Ballpark, the Fresno Grizzlies (30-31) never trailed in outlasting the Oklahoma City Dodgers (23-37) by 9-8 final in 10 innings. Andrew Stevenson came off the bench to drive in the winning