Prospects in the Blue Jays' 2020 player pool
Pearson, Woods Richardson ready to soar north of the border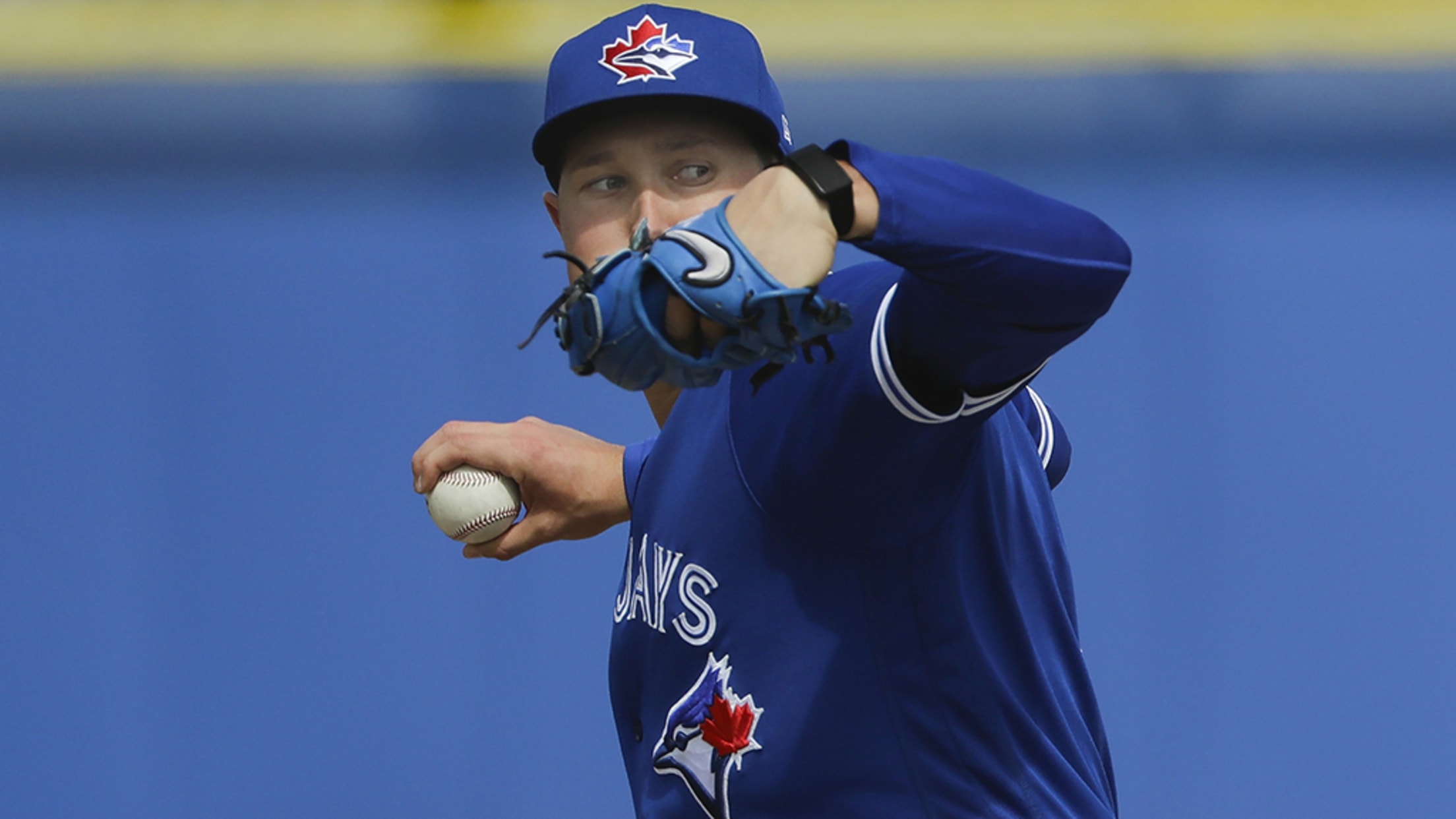 As part of the new rules for the 2020 Major League season, each of the 30 organizations will maintain a 60-man player pool for the duration of the campaign. Some members of the player pool will feature on the active Major League roster while others will work out at an
Fisher Cats' Mineo rips four hits, plates five
Jays prospect falls triple shy of the cycle on career day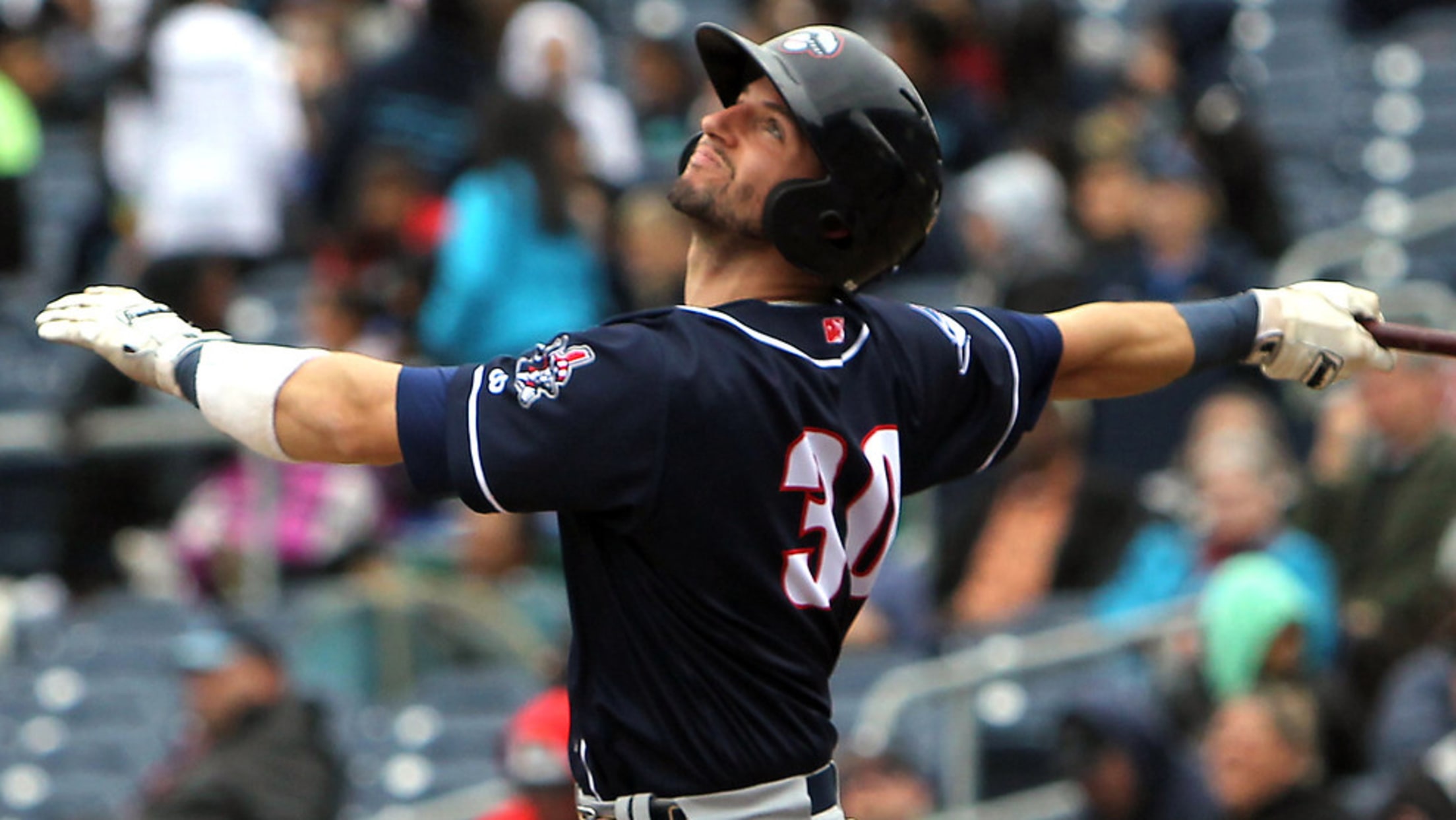 Alberto Mineo entered Wednesday's game on a six-game hitting streak, but even he couldn't have envisioned what he would do to extend that run to seven games.The 24-year-old Blue Jays catching prospect went 4-for-4 with a home run and five RBIs in Double A New Hampshire's 9-3 win over Reading
Jays' Murphy soars in Double-A gem
No. 18 prospect takes no-hitter into seventh for Fisher Cats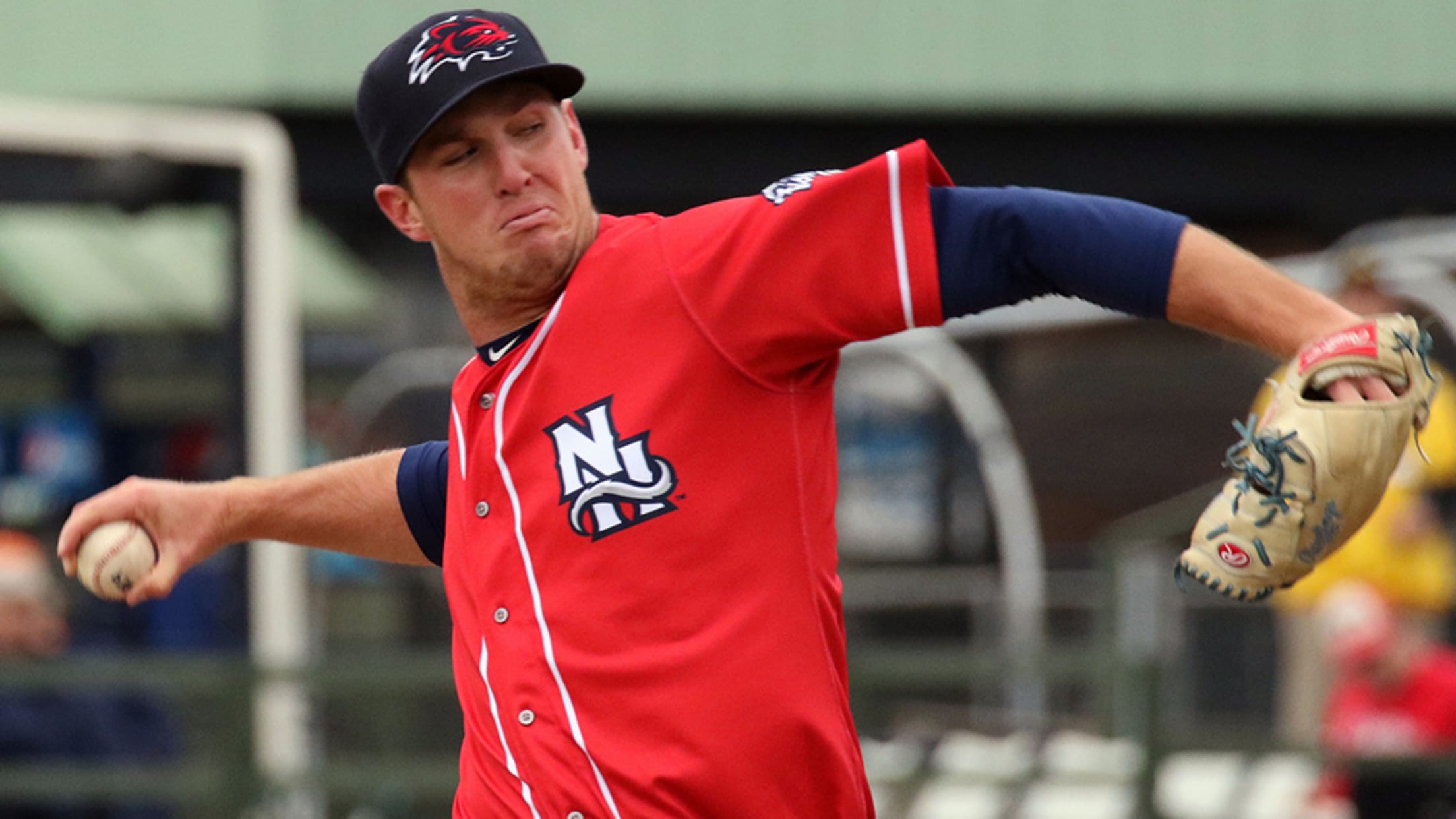 Timing is everything to Patrick Murphy these days. After putting up a 4.55 ERA in his first six starts of the season with Double-A New Hampshire, the Blue Jays' No. 18 prospect worked on slowing down his delivery and planned to concentrate on that adjustment in his pregame bullpen Thursday.
Toolshed: Murphy making good for Jays
No. 19 prospect overcame three surgeries to get 40-man spot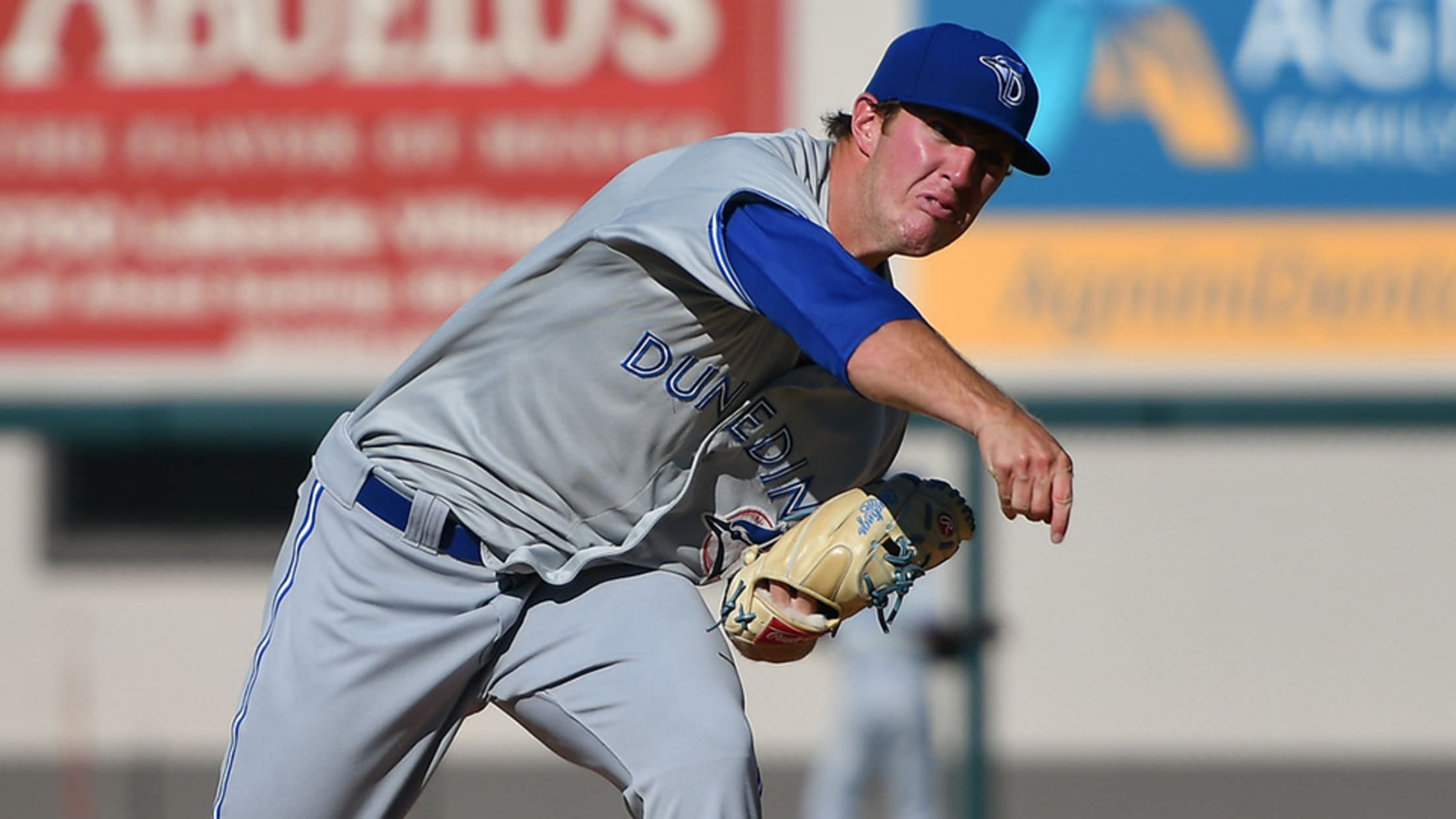 On Nov. 20, Patrick Murphy was home in Arizona, working out with friend and Pirates prospect Cole Tucker, trying to make it an ordinary offseason Tuesday, when it had the chance to be anything but.That date marked the deadline for Major League organizations to add eligible players to their 40-man
Blue Jays system ready to make an impact
Top prospects Guerrero, Bichette build strong case for The Show
Each offseason, MiLB.com goes position by position across each system and honors the players -- regardless of age or prospect status -- who had the best seasons in their organization. Click here to locate your favorite club.The Blue Jays were a distant fourth in the American League East this year, finishing 17
Pujols, Murphy take top FSL honors
Clearwater outfielder, Dunedin right-hander head All-Star list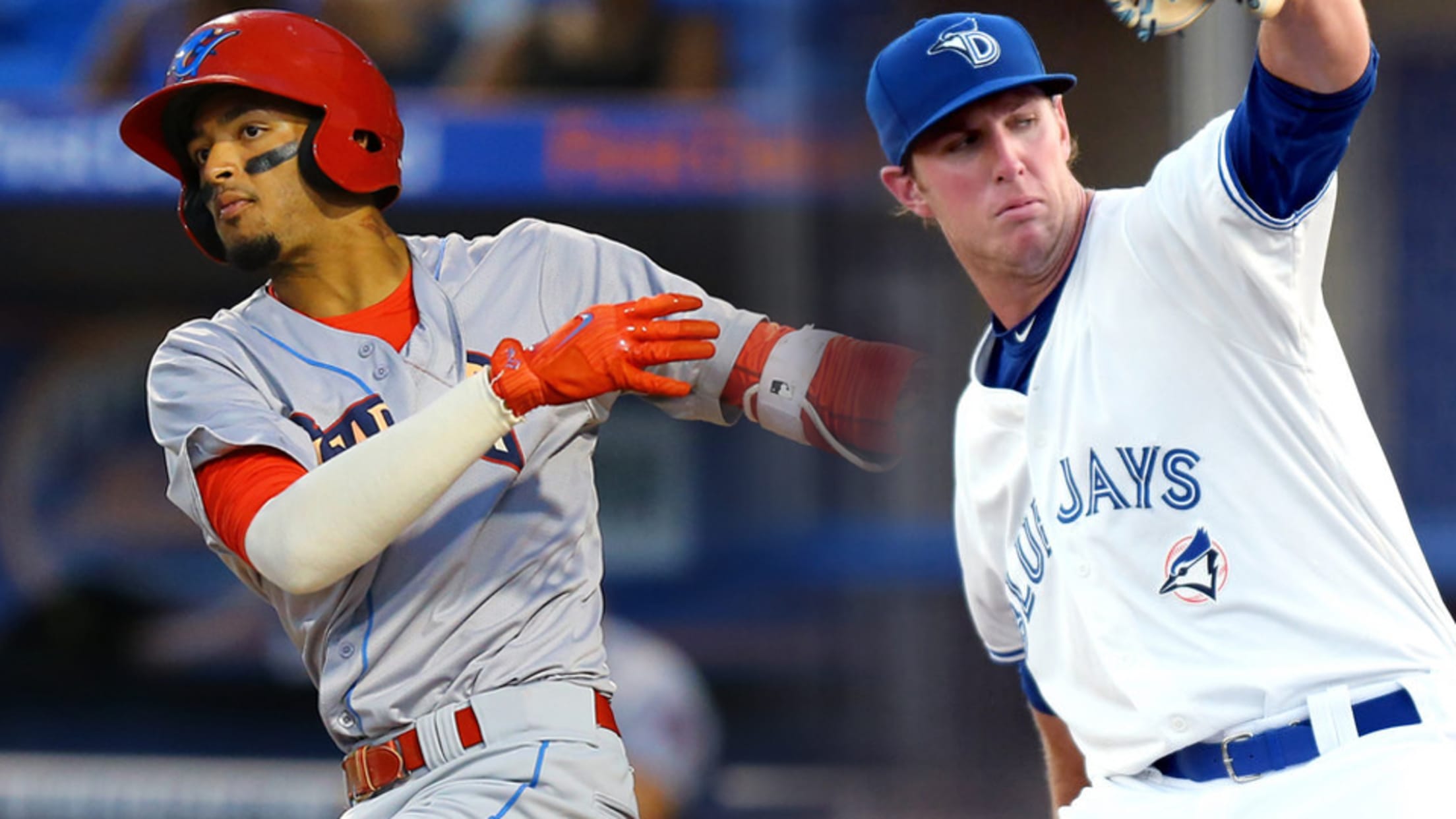 Four of MLB.com's top 100 prospects were honored by the Florida State League on Wednesday, but it was two players outside their respective farm systems' top 30 that took home the biggest awards in the Class A Advanced circuit.Clearwater outfielder Jose Pujols was named the FSL Player of the Year
Murphy's Law: Lugnuts end losing streak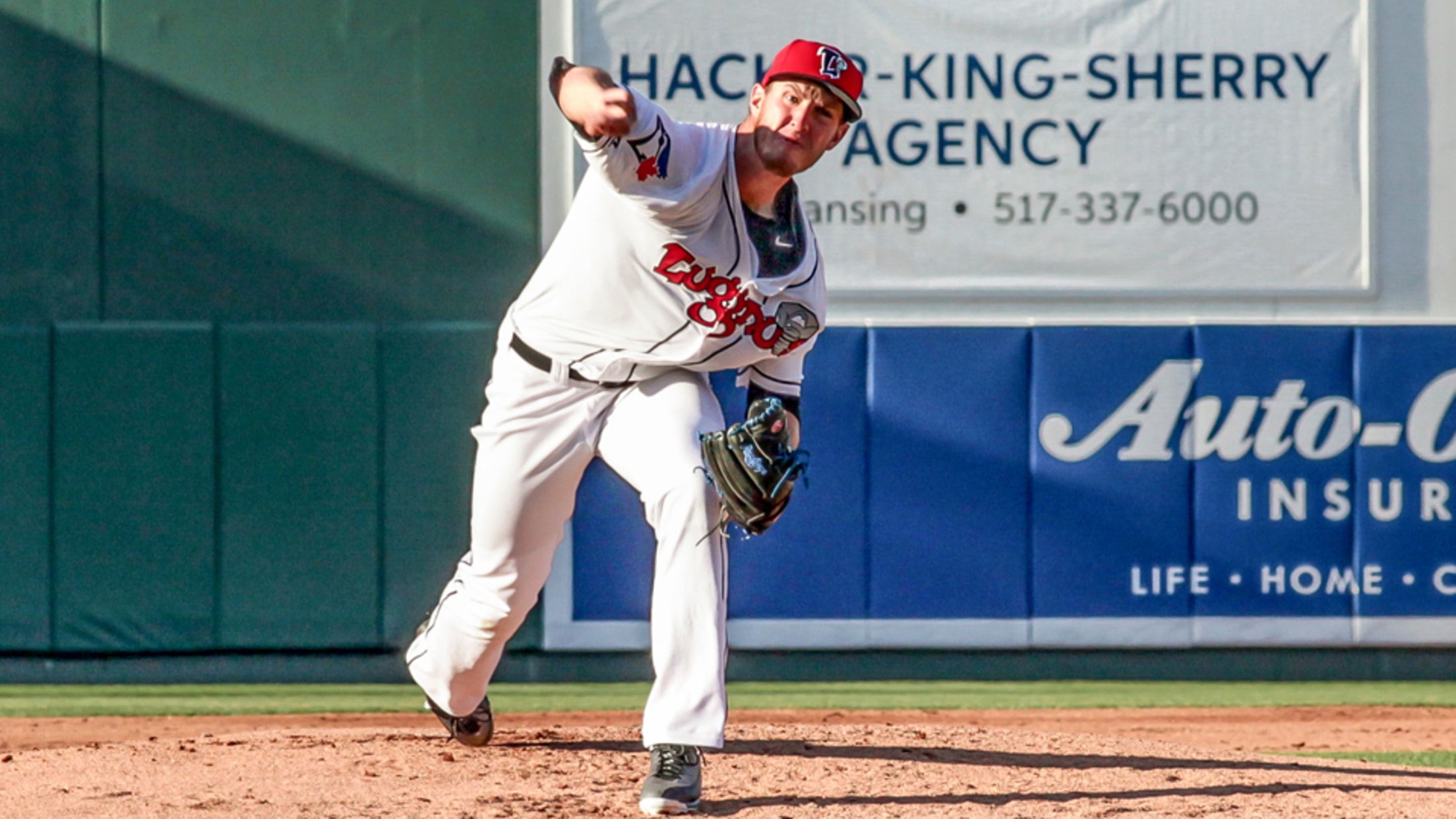 MIDLAND, Mich. - Patrick Murphy fired 6 2/3 innings of one-run ball, Nash Knight drove in five runs with a pair of doubles, and the Lansing Lugnuts (22-36, 59-65) halted a season-high seven-game losing streak with an 7-4 win over the Great Lakes Loons (27-31, 63-64) on Tuesday evening at
Orozco's unlikely HR lifts Lugnuts in 10th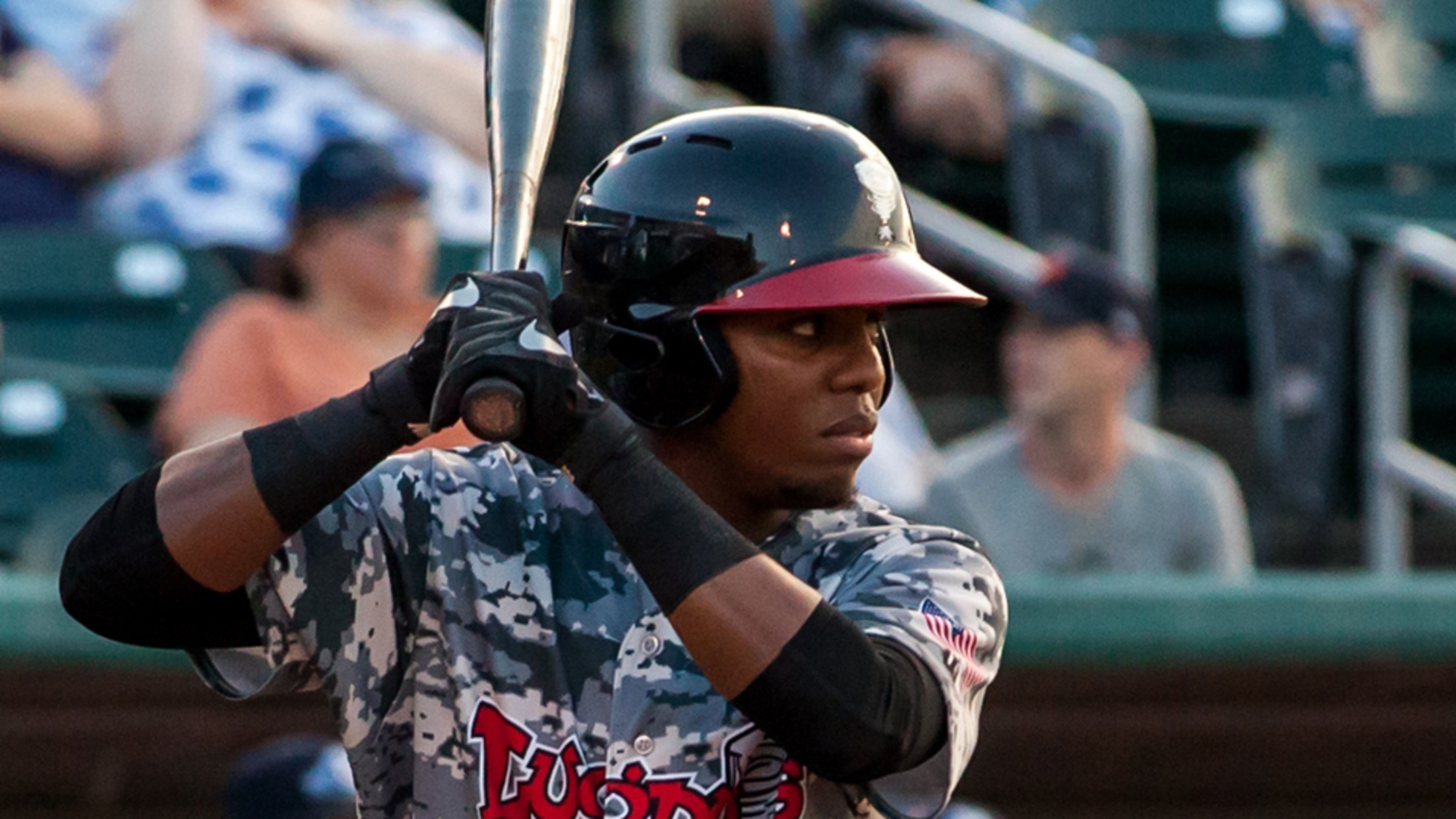 DAYTON, OH - Bruce Yari forced extra innings with a dramatic home run in the bottom of the ninth - only to see Rodrigo Orozco blast a two-out, two-run homer in the tenth inning, lifting the Lansing Lugnuts (18-25, 55-54) to a 5-3 win over the Dayton Dragons (13-30, 54-59)
Loons score five in 9th to top Lugnuts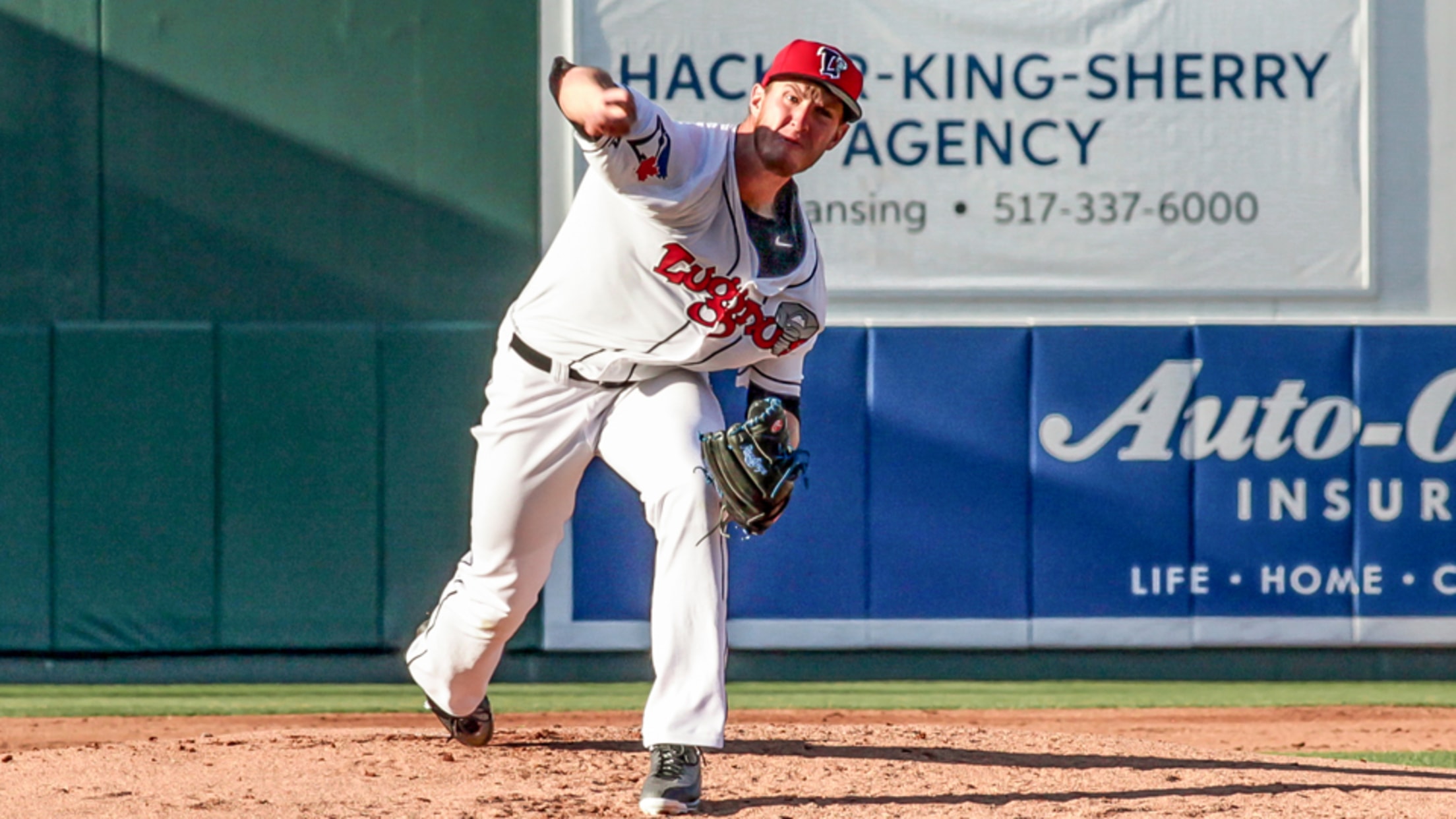 LANSING, Mich. - Cody Thomas and Nick Yarnall lined two-run singles in a five-run ninth-inning rally, giving the Great Lakes Loons (17-21, 53-54) a come-from-behind 5-1 win over the Lansing Lugnuts (15-23, 52-52) on Tuesday afternoon at Cooley Law School Stadium.The Lugnuts finished their seven-game homestand with a 4-3 record, splitting
Whitecaps tip Lugnuts, 1-0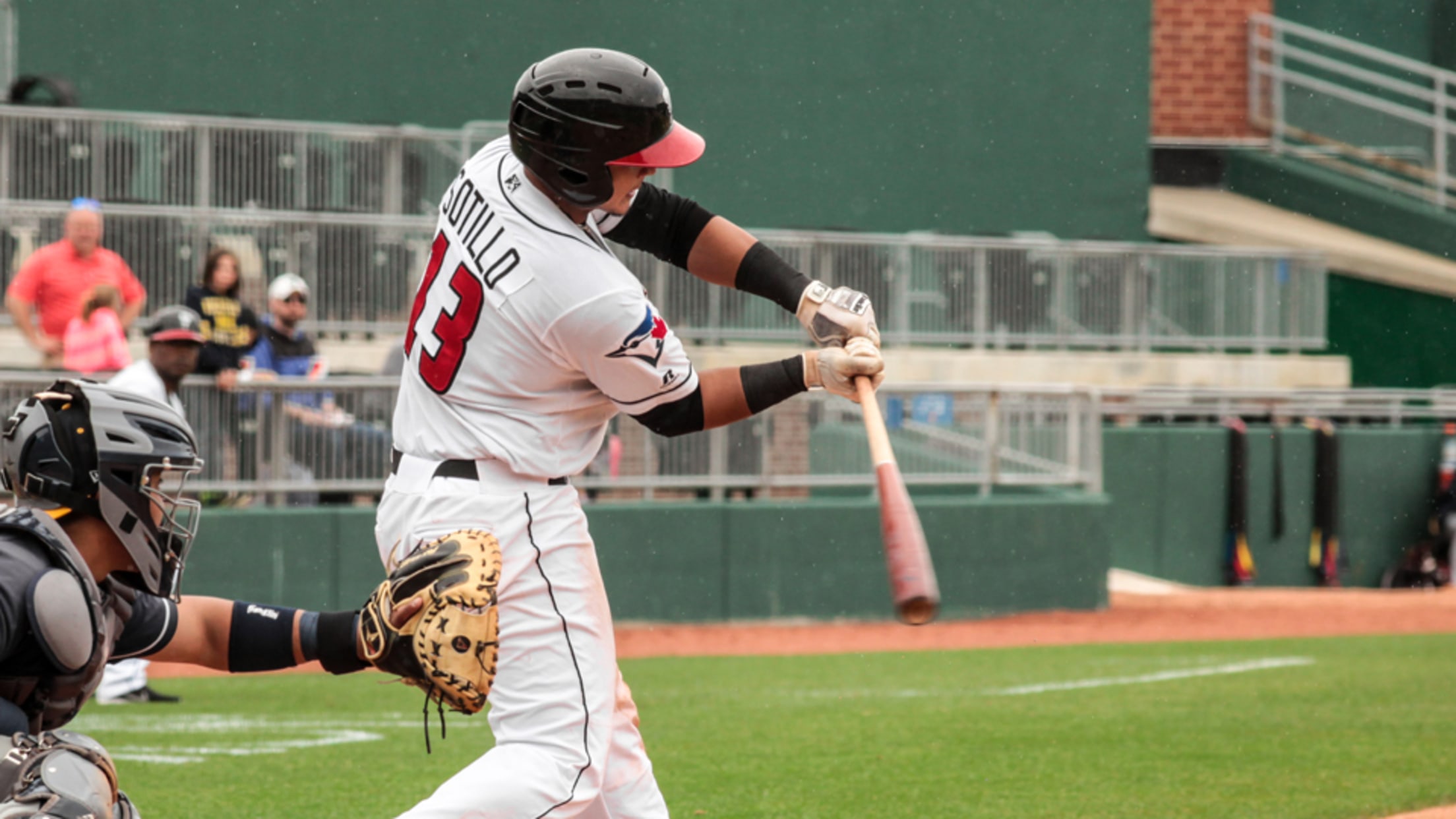 COMSTOCK PARK, Mich. - Drew Longley delivered an unearned run with an RBI double in the second inning, and the West Michigan Whitecaps (37-17) edged the Lansing Lugnuts (29-23), 1-0, on Friday night at Fifth Third Ballpark.Greg Soto (Win, 5-1) tossed seven innings of five-hit ball, combining with two relievers on the Whitecaps'
Bo Knows Walk-Offs
Bichette RBI single in 12th provides game's only run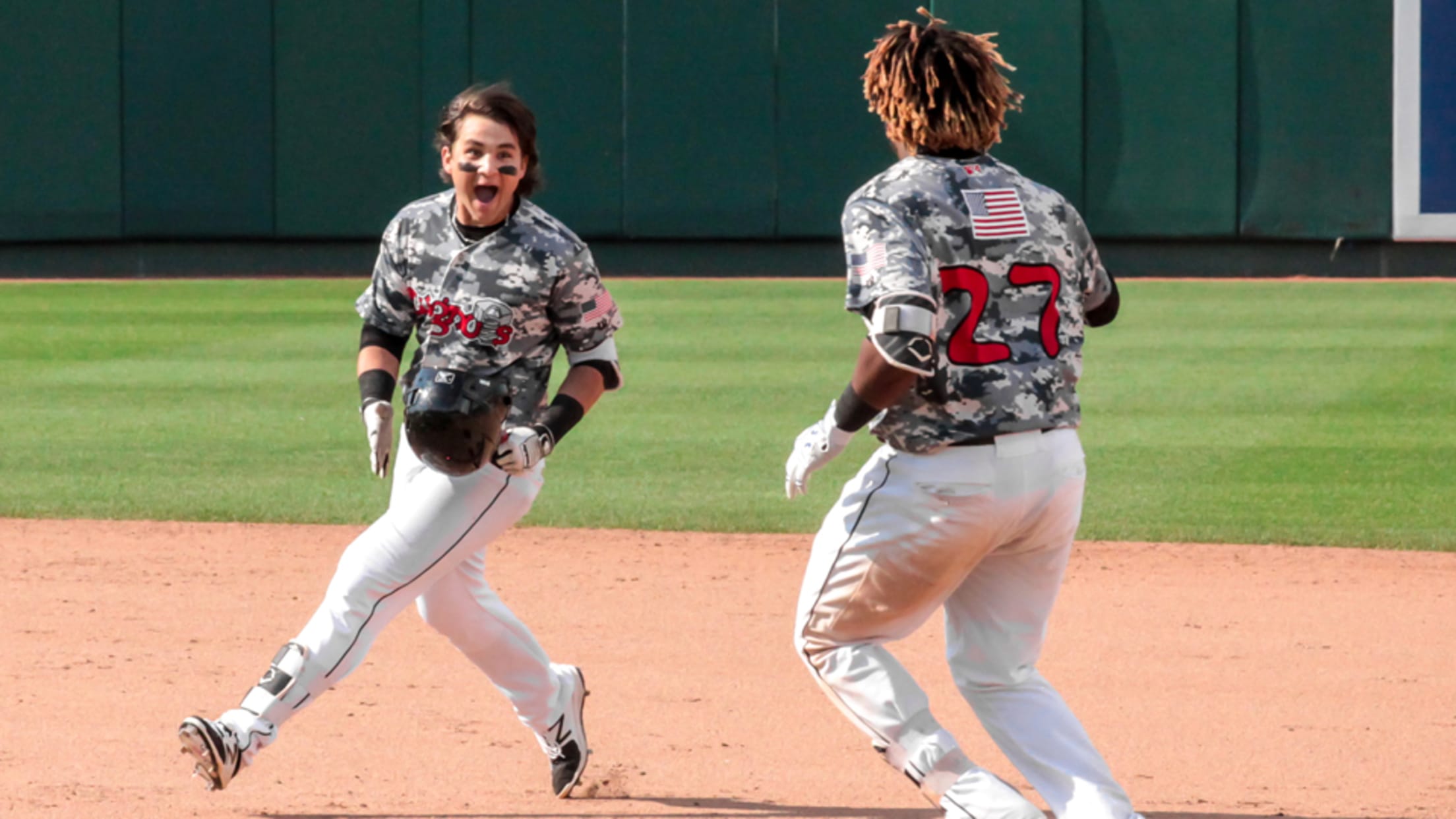 LANSING, Mich. - With two outs in the bottom of the 12th, Bo Bichette chopped a game-winning single into right field, lifting the Lansing Lugnuts (27-20) to a 1-0 victory over the Great Lakes Loons (24-25) on Sunday afternoon at Cooley Law School Stadium.It was the Lugnuts' second walk-off win of the season -
9,000+ watch Lugnuts beat Captains, 5-3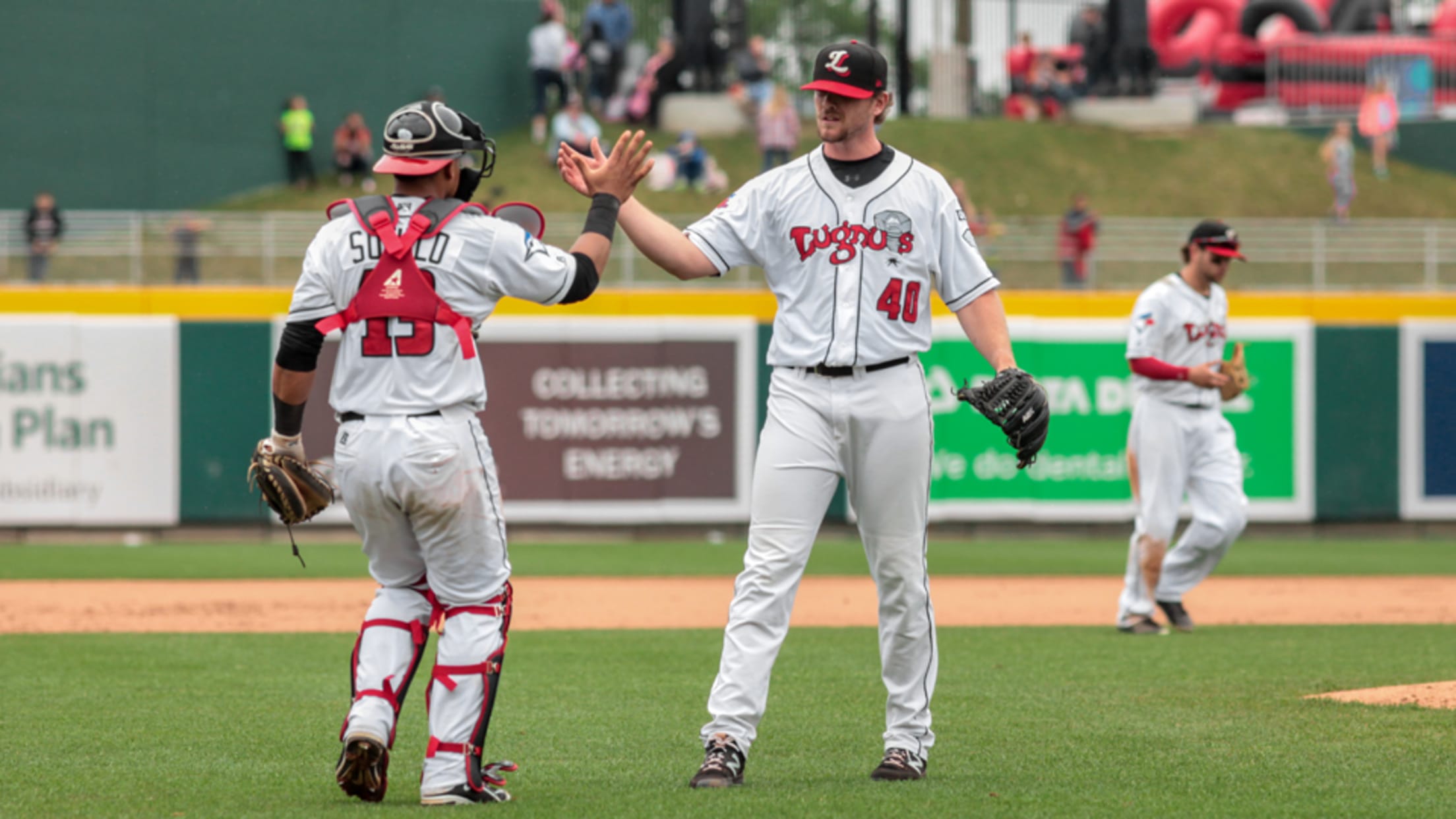 LANSING, Mich. - Christian Williams drilled a game-tying double in the sixth and provided a tie-breaking sacrifice fly in the eighth, lifting the Lansing Lugnuts (24-18) to a 5-3 victory over the Lake County Captains (16-27) in a Tuesday matinee at Cooley Law School Stadium.A crowd of 9,165 packed in for
Murphy gem helps Lugs capture 1500th win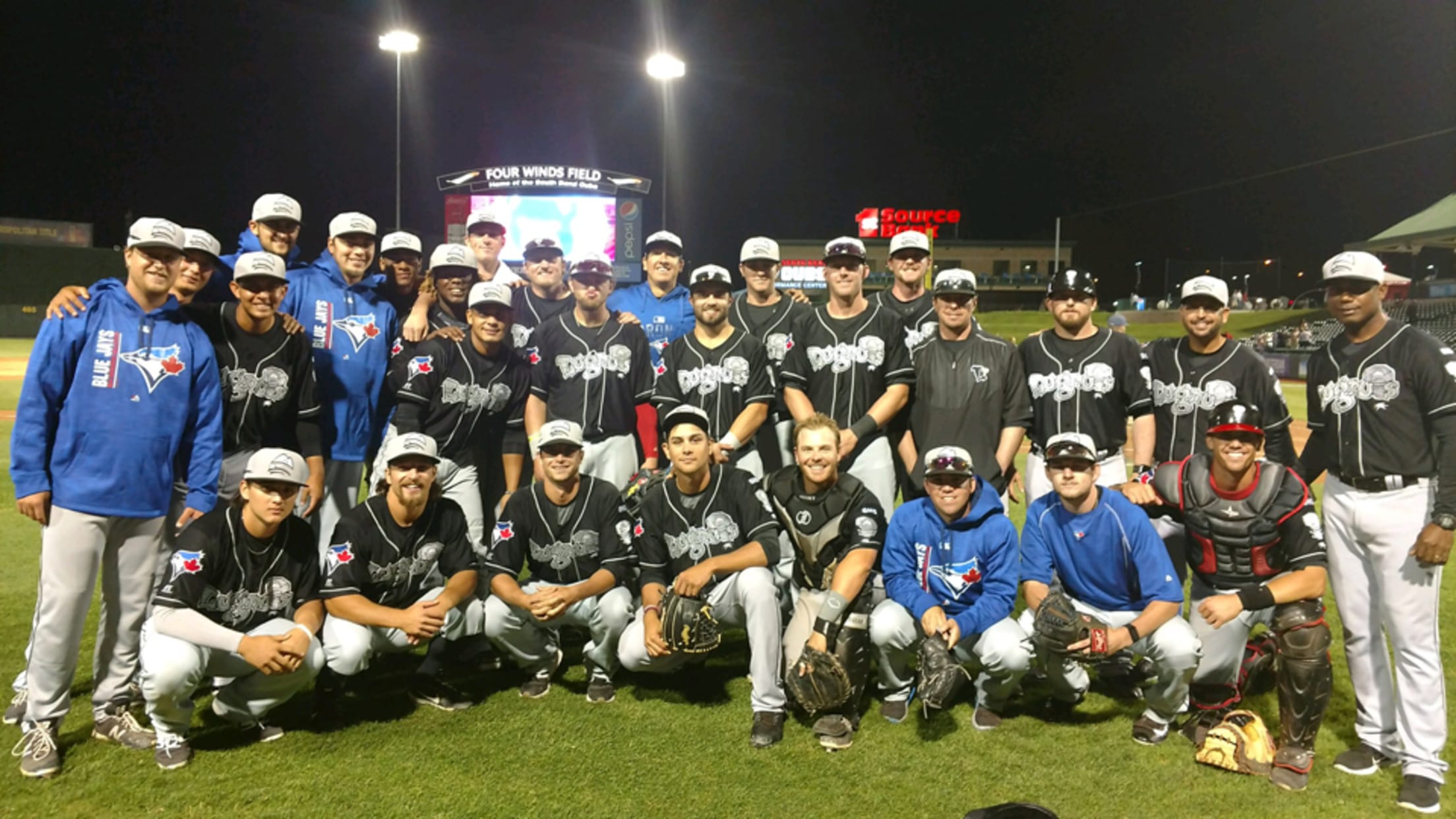 SOUTH BEND, Ind. - The Lansing Lugnuts (20-17) captured their 1500th win as a franchise, defeating the South Bend Cubs (25-14), 5-1, on Thursday night at Four Winds Field.Patrick Murphy (Win, 3-1) carried a perfect game bid into the sixth inning against a Cubs team that had won 12 of its prior 15 games.
Bees hang on to top Lugnuts, 4-3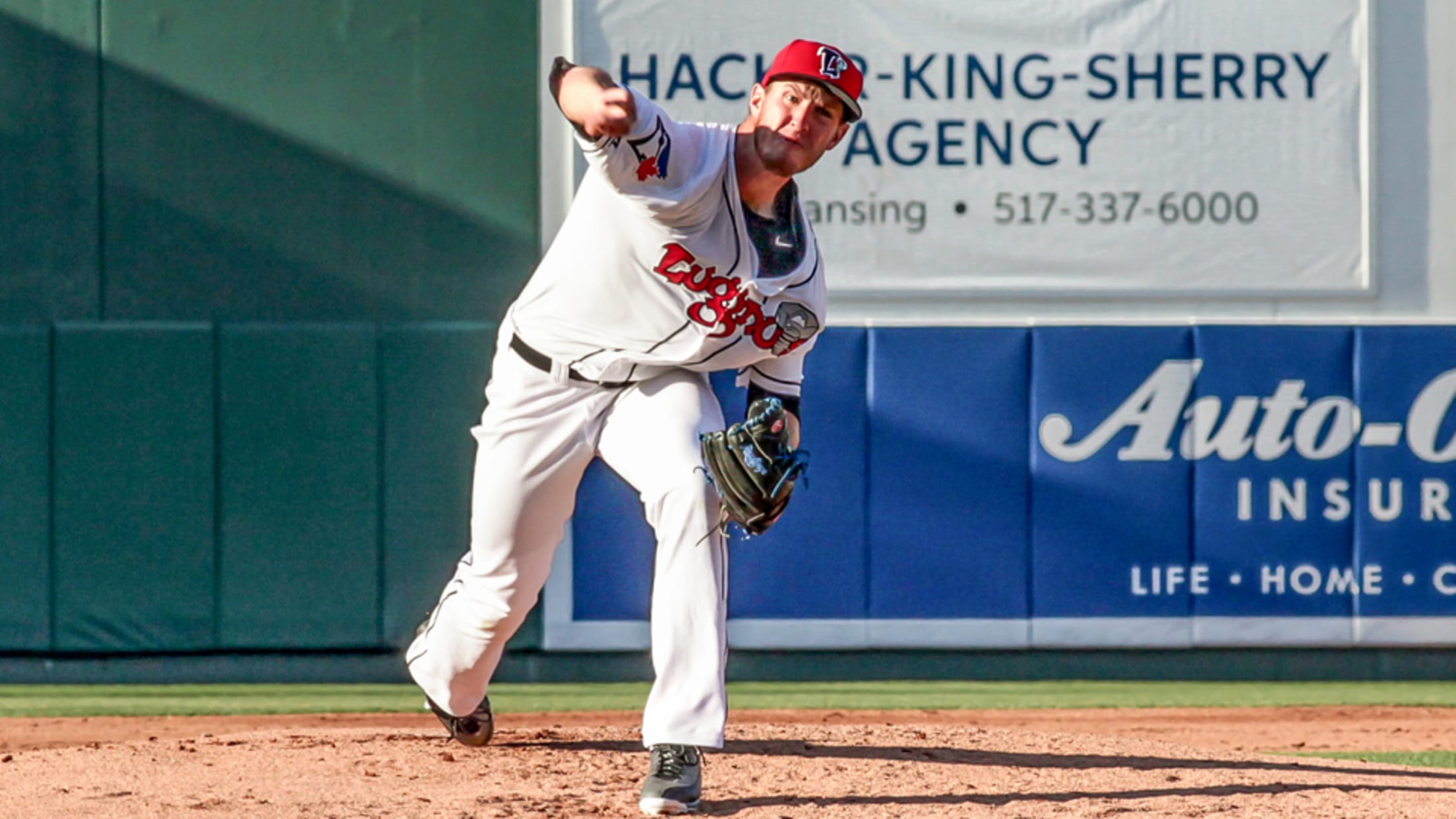 LANSING, Mich. - J.B. Woodman and Vladimir Guerrero, Jr. drilled back-to-back two-out doubles in the ninth inning, but the Burlington Bees (10-15) survived to defeat the Lansing Lugnuts (15-12), 4-3, on Saturday night at Cooley Law School Stadium.The Bees broke a 2-2 tie in the top of the eighth on an RBI triple from
Lugs win 3rd straight in Bowling Green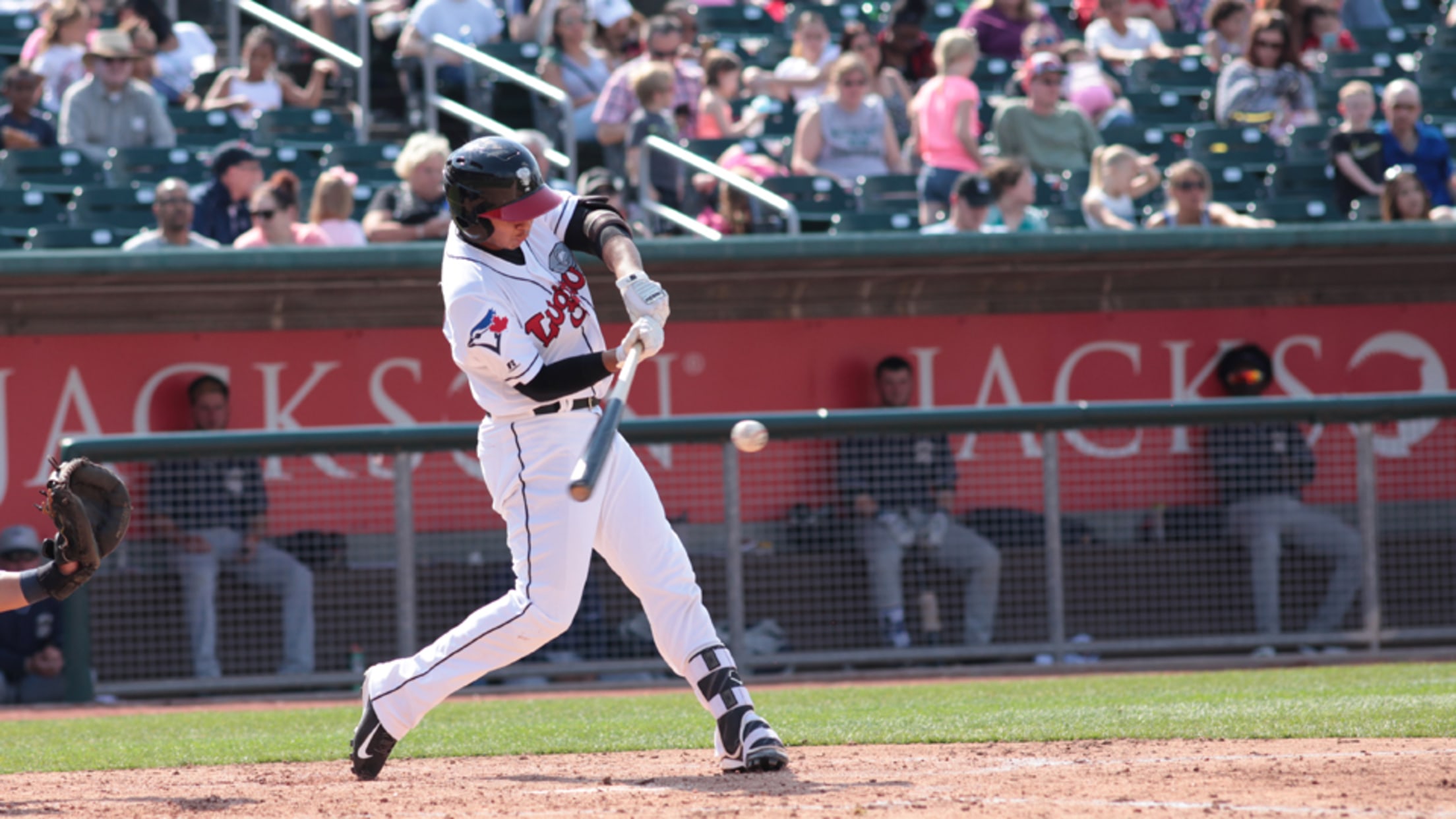 Lugnuts announce series of roster moves
Denis Diaz joins Lugnuts, Murphy placed on DL
Murphy, Lugnuts blank Captains