Fast Start Leads Trash Pandas To 9-5 Game 1 Win
Rocket City beats Tennessee on road, can close out series Thursday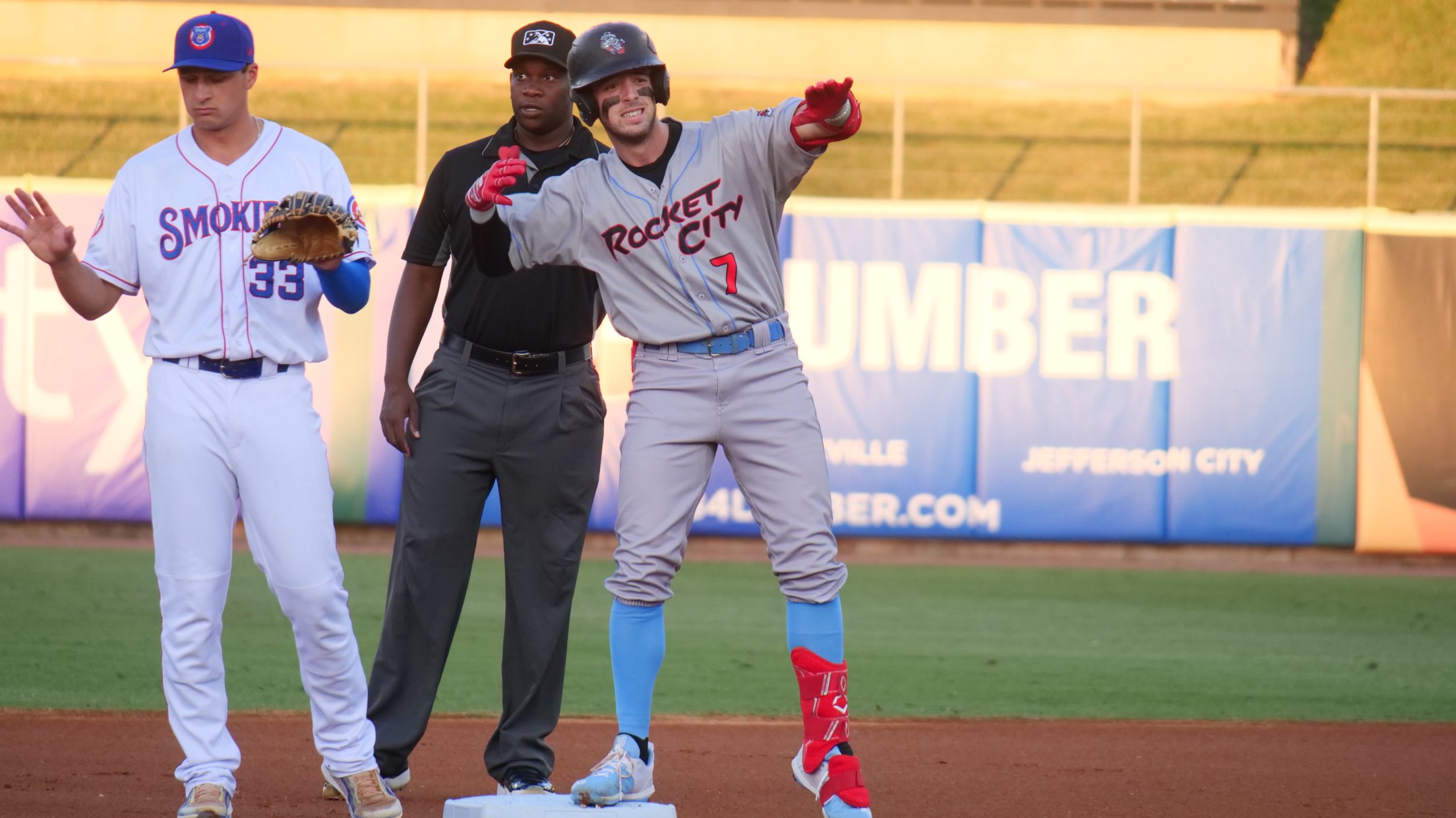 The Rocket City Trash Pandas took the lead on the game's second pitch and led from start to finish, holding on at the end for a 9-5 victory over the Tennessee Smokies in Game 1 of the Southern League North Division Series on Tuesday night at Smokies Stadium. With the
Home Runs Sink Trash Pandas In 4-2 Loss
Rocket City's winning streak ends at four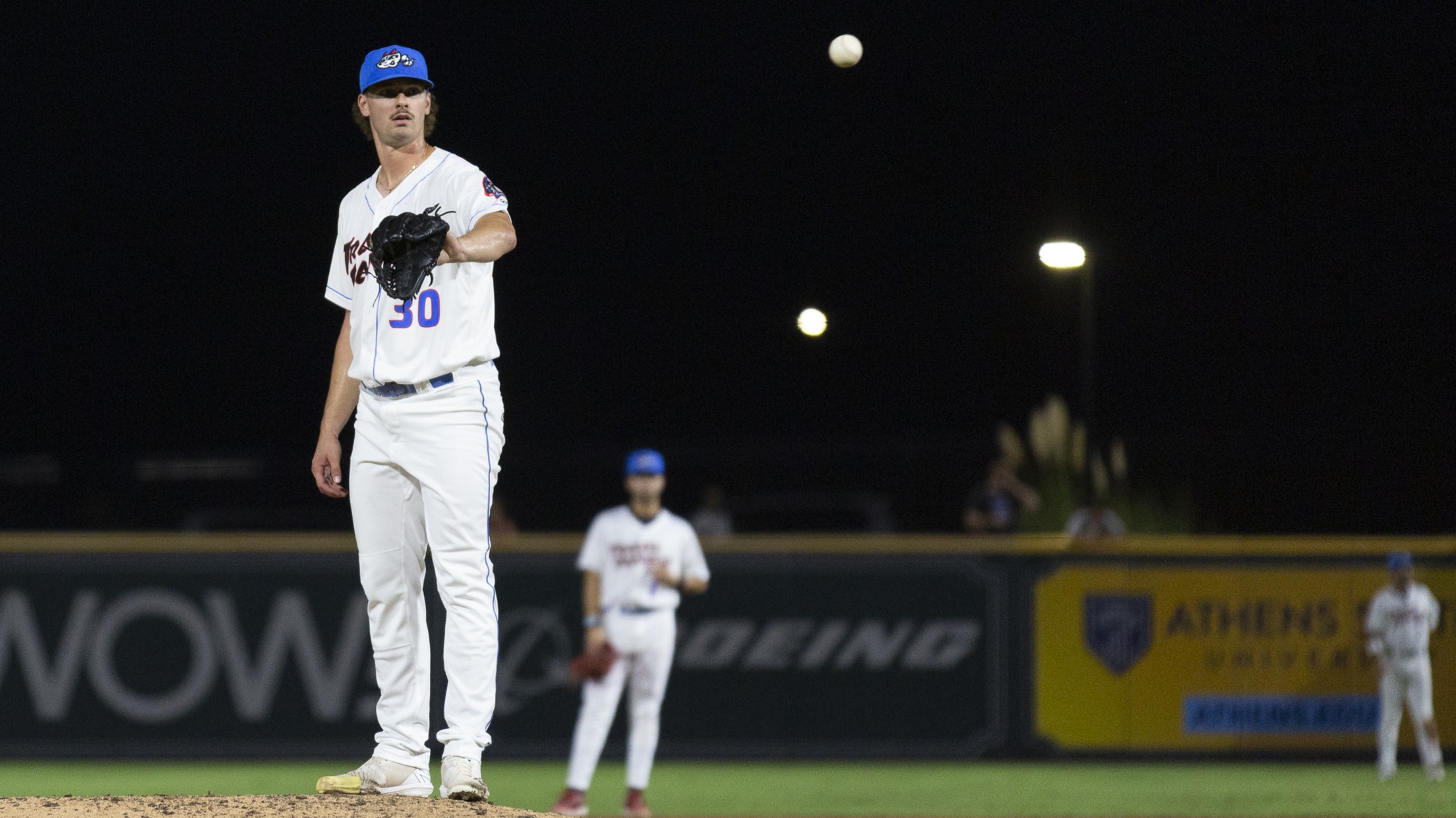 The Rocket City Trash Pandas were unable to hold a tie in the middle innings, with a pair of home runs from the Biloxi Shuckers' leadoff hitter handing the Trash Pandas a 4-2 loss on Friday night at Toyota Field. The loss ends the Trash Pandas' winning streak at four
Trash Pandas Bring Fireworks Late, Walk Off With 8-7 Win
Rocket City wins after rain delay of over an hour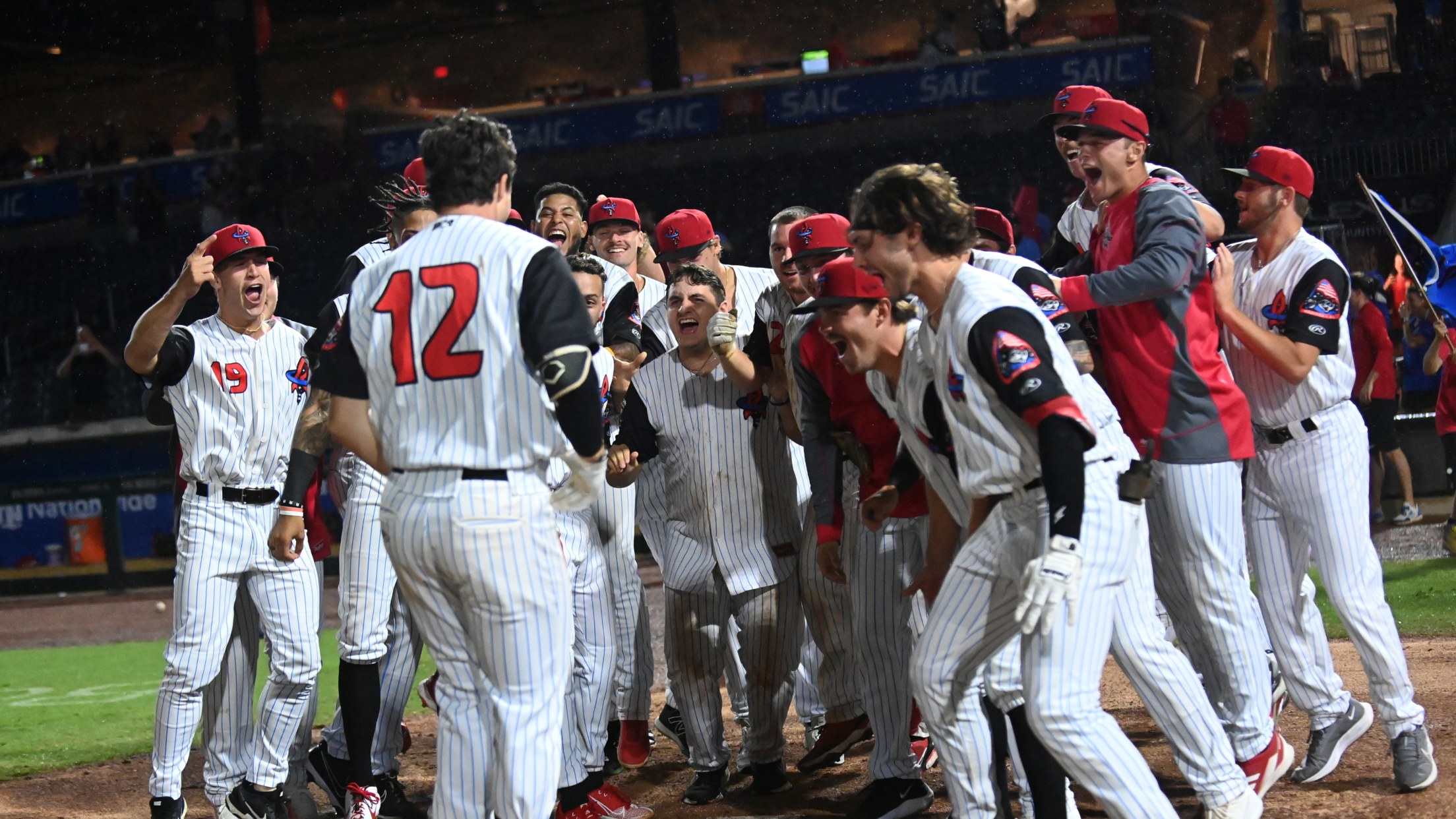 MADISON, Alabama – Time and time again in 2022, the Rocket City Trash Pandas have found a way to win. On Saturday night, despite the best attempts of the Chattanooga Lookouts and a late push by Mother Nature, the Trash Pandas rallied for three runs in the bottom of the
Patience, Speed Power 7-4 Trash Pandas Win
Trash Pandas steal franchise-record seven bases to beat Smokies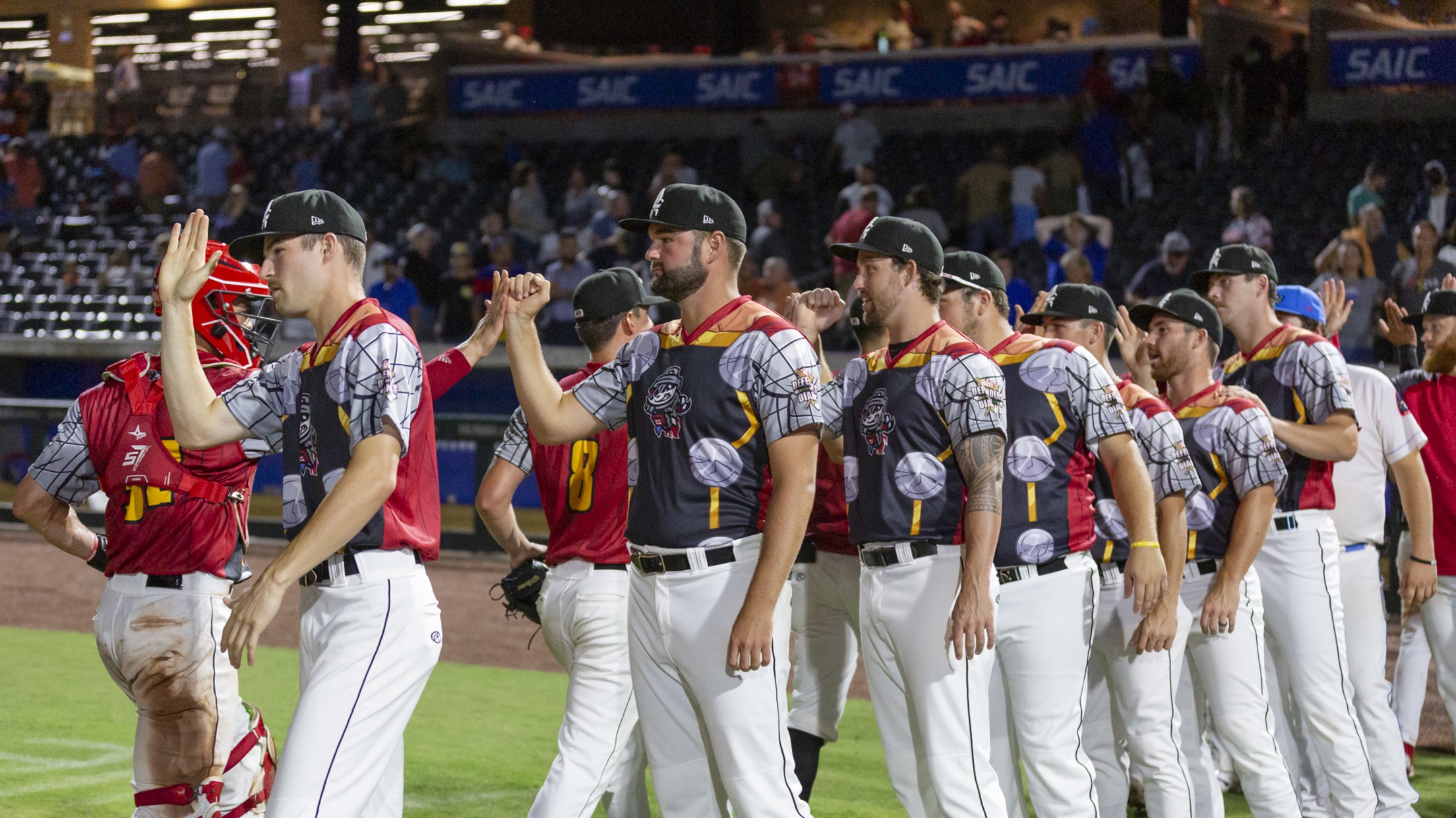 MADISON, Alabama – With a good eye at the plate and fast legs on the basepaths, the Rocket City Trash Pandas came from behind to defeat the Tennessee Smokies 7-4 in the third game of their six-game series at Toyota Field on Thursday night. As a team, the Trash Pandas
Preston Palmeiro Forges His Own Path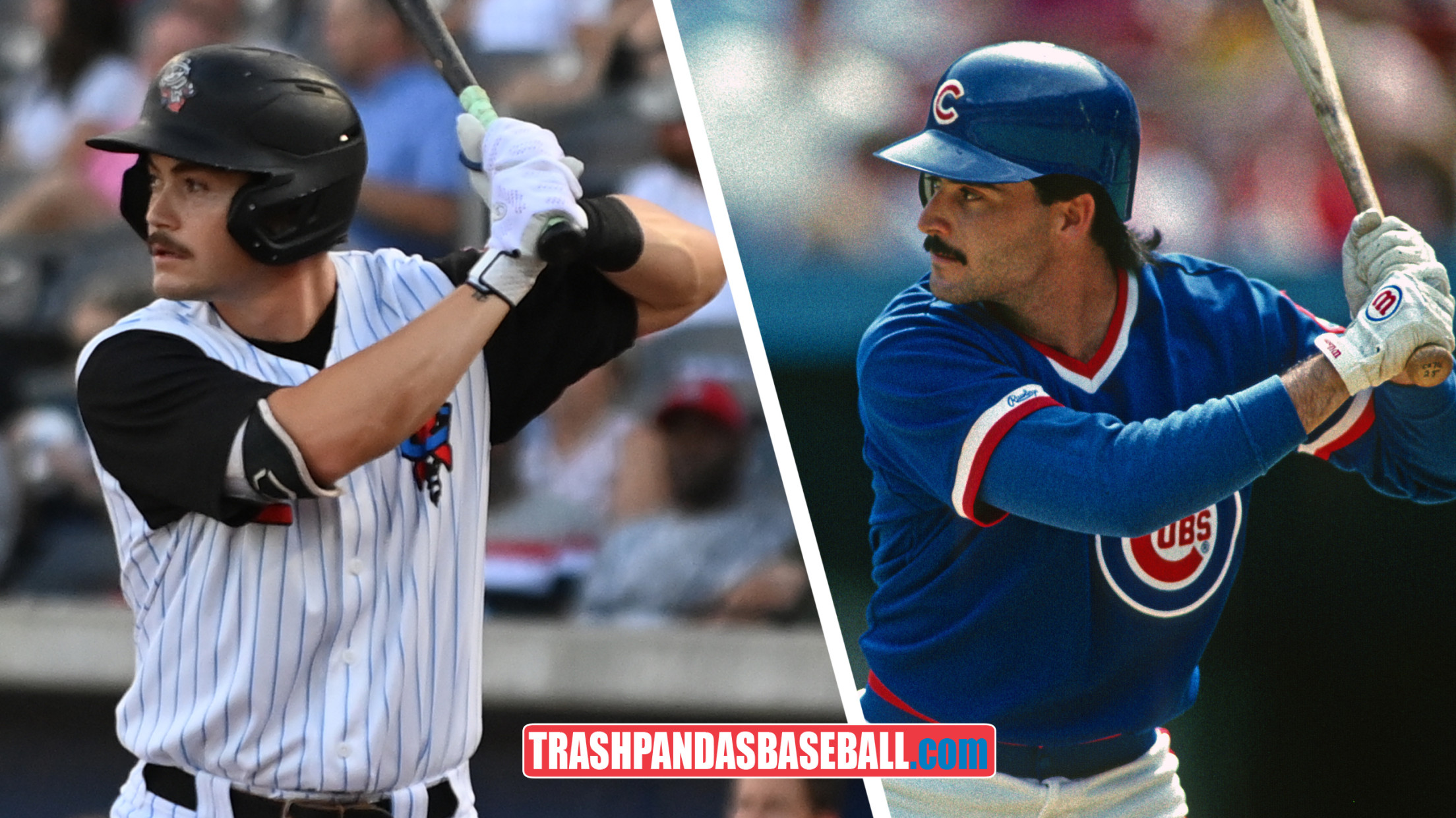 Preston Palmeiro is only trying to be himself. No more. No less. With his last name already etched in baseball history, that is the only approach that Palmeiro can take on his path to the big leagues. His father, Rafael Palmeiro, finished a two-decade Major League career as one of
Trash Pandas Snap Skid With 7-2 Victory 
Braden Olthoff stellar for seven innings in win over Barons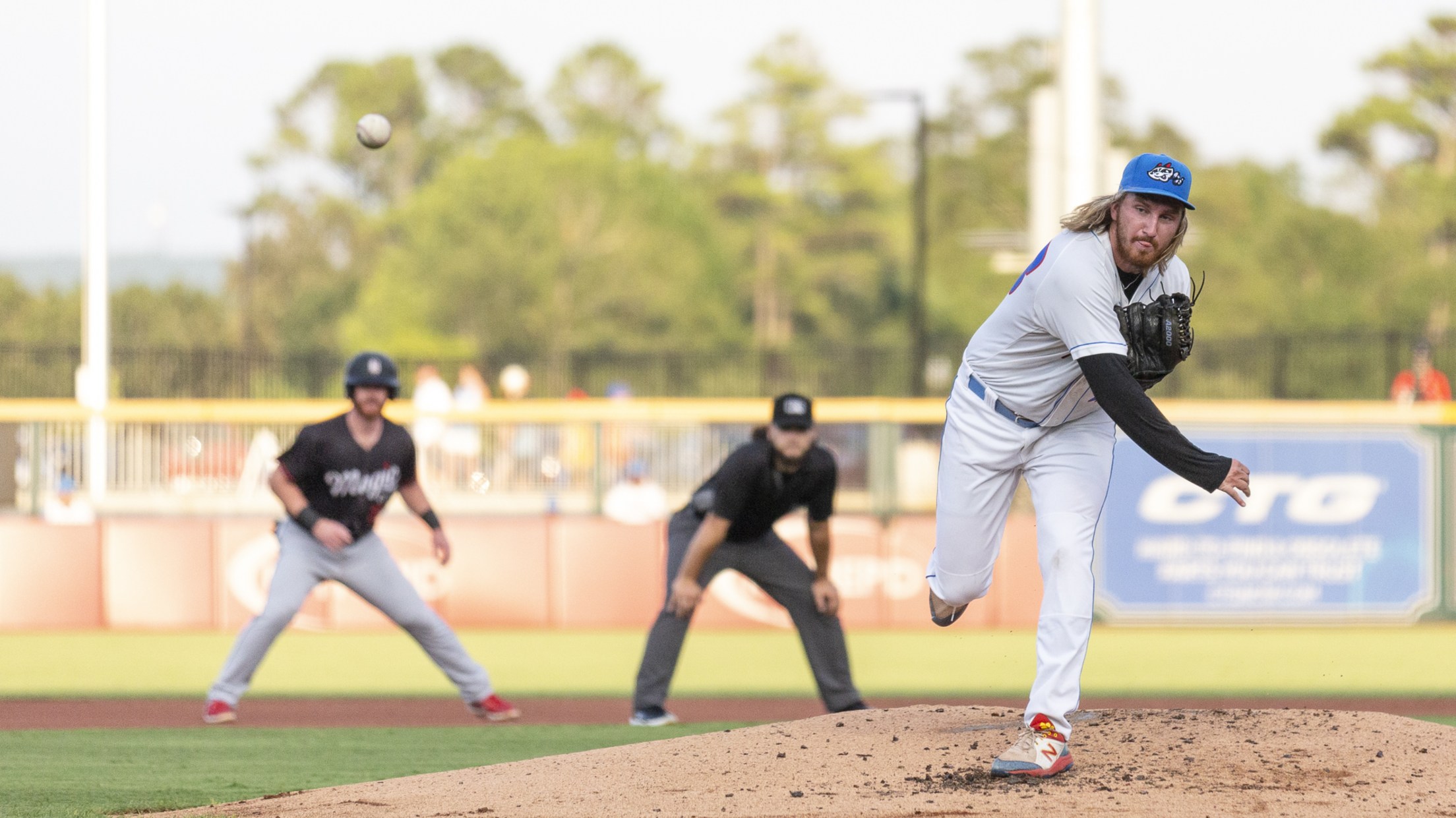 In their first game after the All-Star break, the Rocket City Trash Pandas got a dominant performance on the mound and clutch hitting at the plate to defeat the Birmingham Barons 7-2 in front of an electric crowd of 7,004 at Toyota Field on Friday night. The win snaps the
Balanced Attack Powers Trash Pandas To 7-1 Win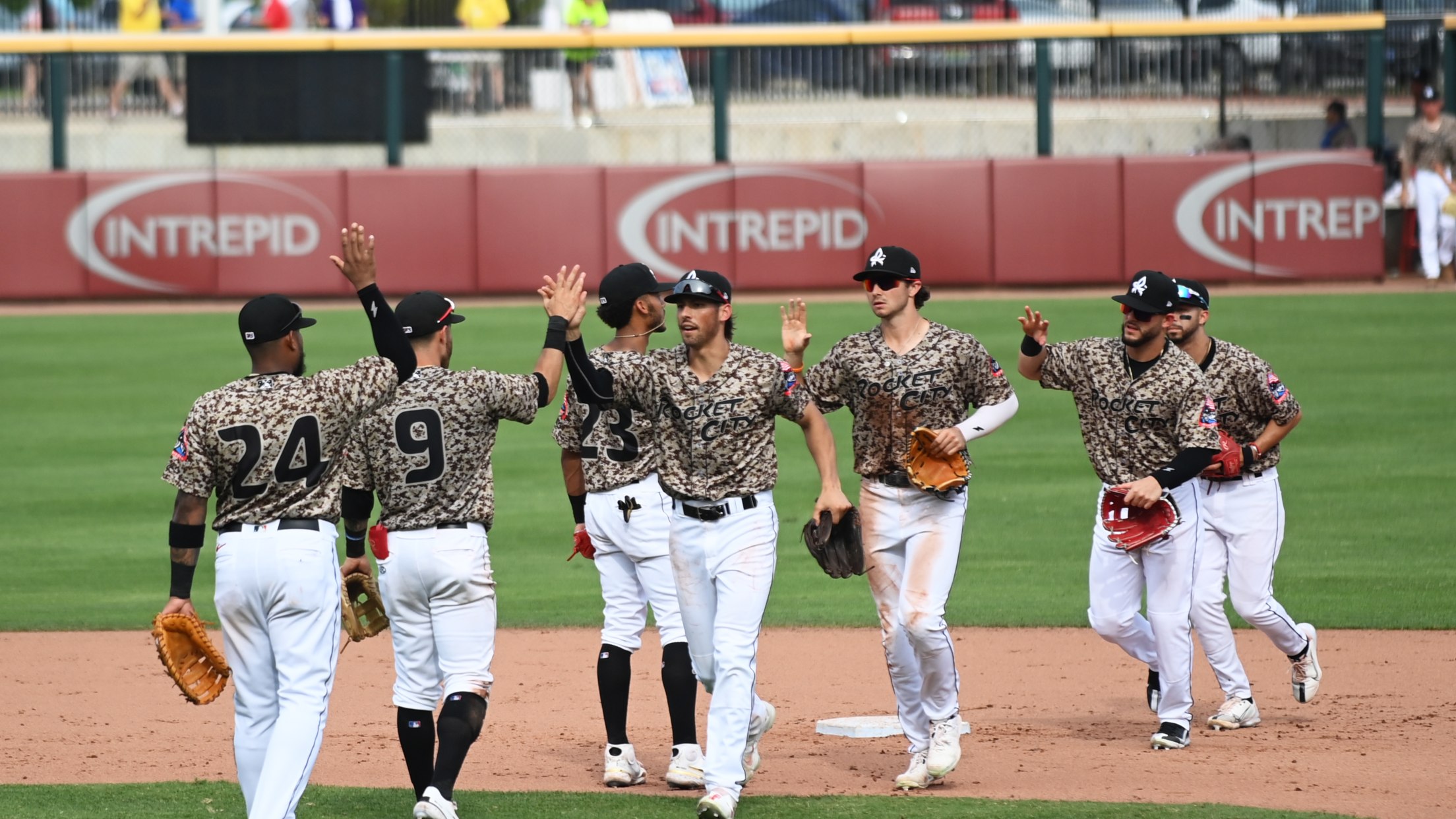 MADISON, Alabama – All nine Rocket City Trash Pandas reached base at least once and six pitchers combined to shut down the Mississippi Braves for a 7-1 win on Sunday afternoon, clinching a series victory at Toyota Field. The victory improves the Trash Pandas' record to a franchise-best 11 games
Trash Pandas Blast Off for 12-2 Victory Over Barons
Rocket City ties franchise record with 23 hits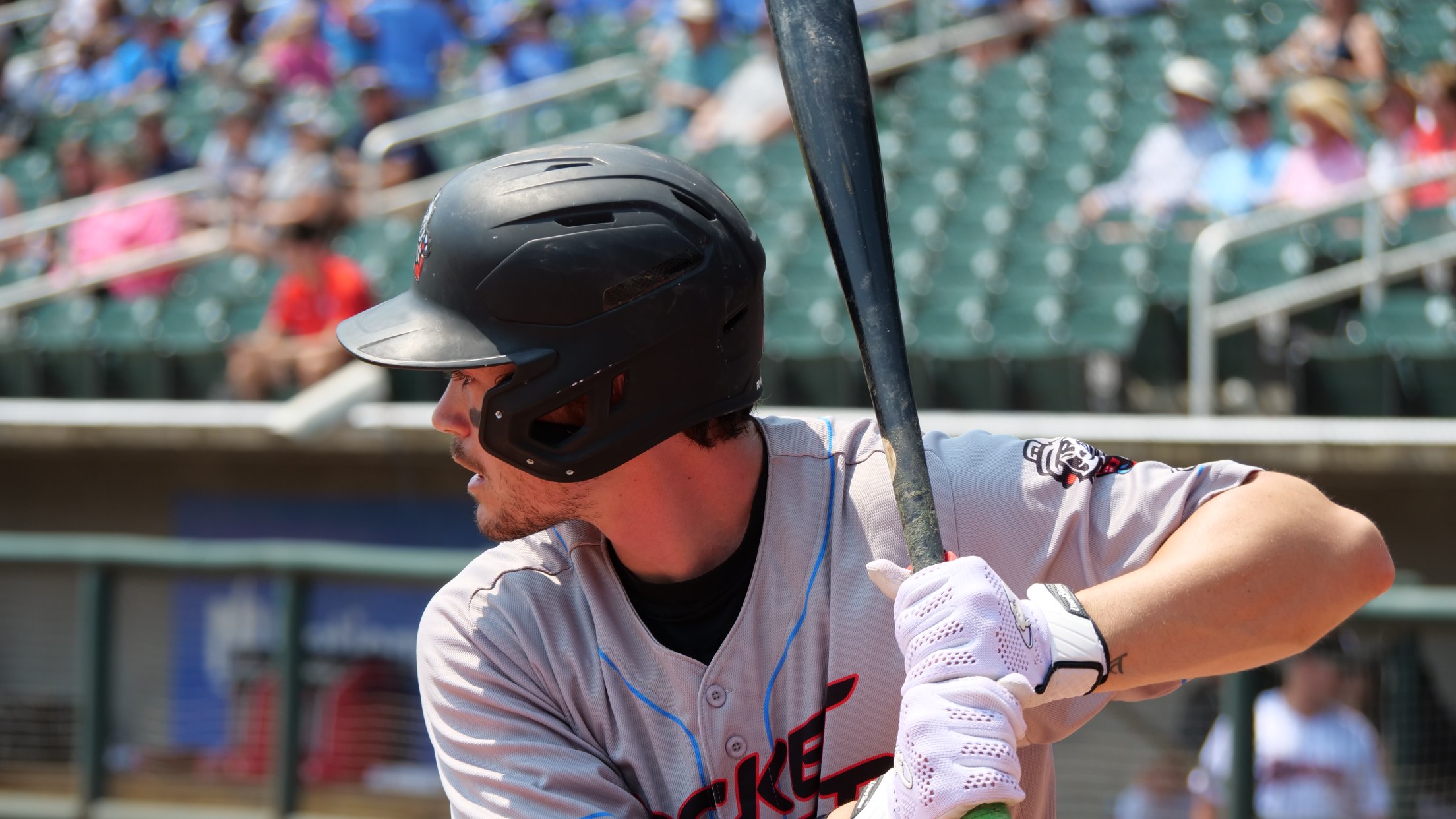 BIRMINGHAM, Alabama – The Rocket City Trash Pandas got contributions from everyone in the starting lineup and even off the bench, tying a franchise record with 23 hits in a 12-2 win over the Birmingham Barons in front of a crowd of 6,228 at Regions Field on Wednesday afternoon. Ten
Rocket City Derailed By Tennessee Home Runs 10-3
Cabbage, Palmeiro homer for Rocket City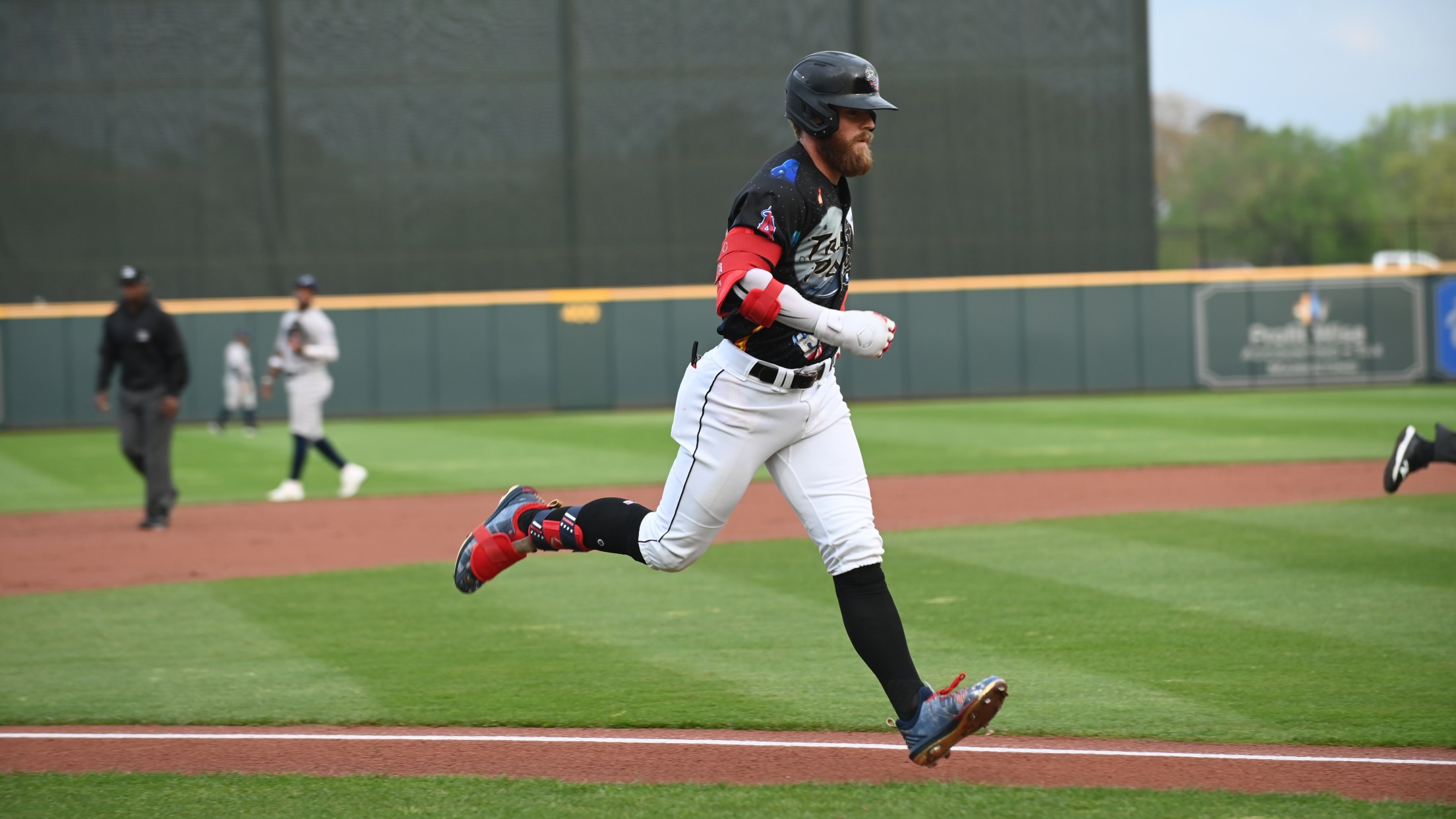 An early barrage of home runs from the Tennessee Smokies proved too much for the Rocket City Trash Pandas to overcome in a 10-3 loss in the third game of their six-game series on Thursday night at Smokies Stadium. The Trash Pandas stormed ahead early thanks to two thunderous swings.
Trash Pandas Sweep Twin Bill Over Smokies
Rocket City throws 11 scoreless innings to defeat Pensacola in series finale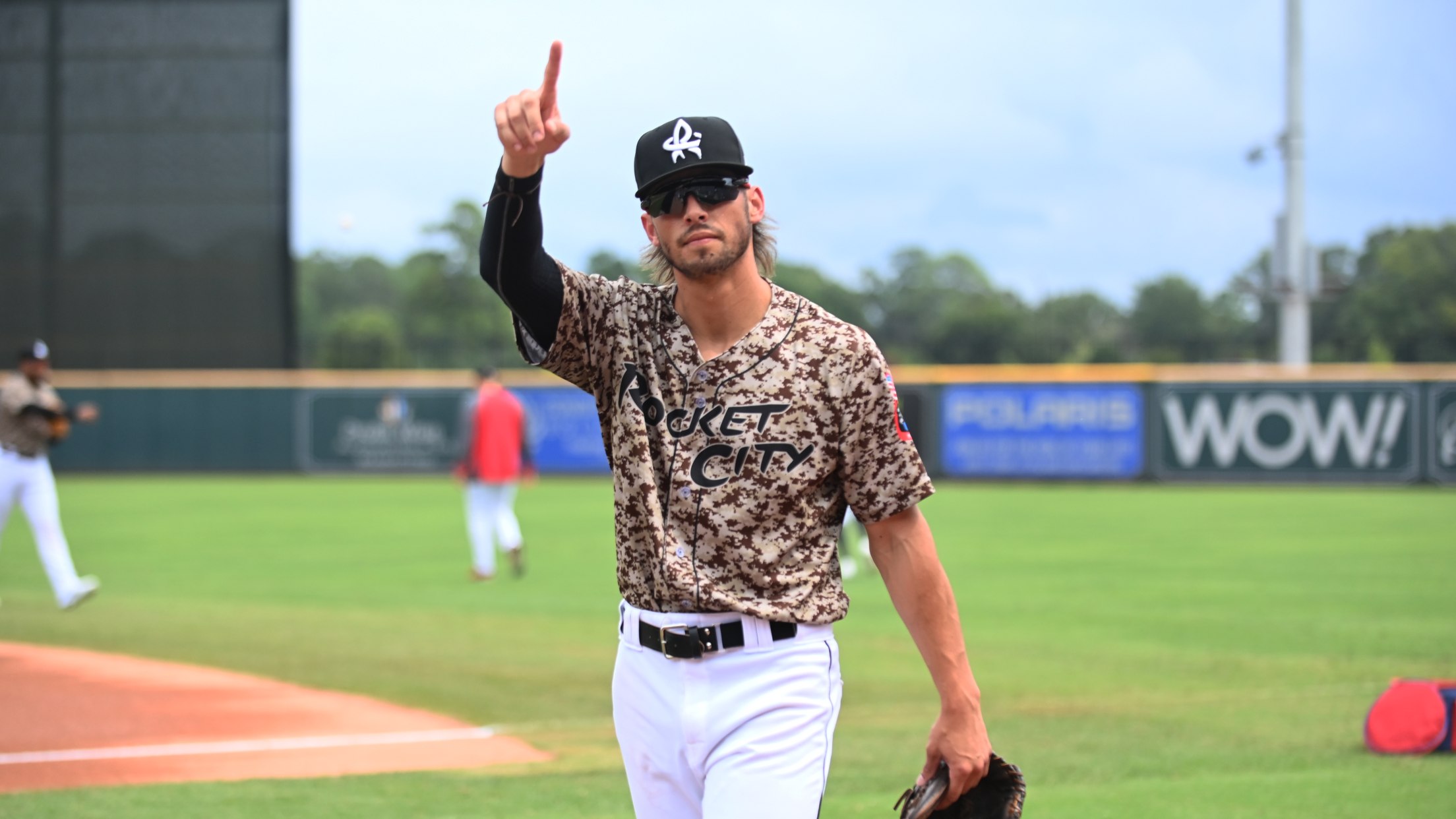 MADISON, Alabama – In a tightly contested pitcher's duel, the Rocket City Trash Pandas finally got the clutch hit they needed from Preston Palmeiro in the bottom of the 11th inning for a thrilling 1-0 walk-off win over the Pensacola Blue Wahoos on Easter Sunday afternoon at Toyota Field. Heading
9/7 -- Baysox Claim Western Division Crown
Mullins records Bowie's 1st cycle since 2012.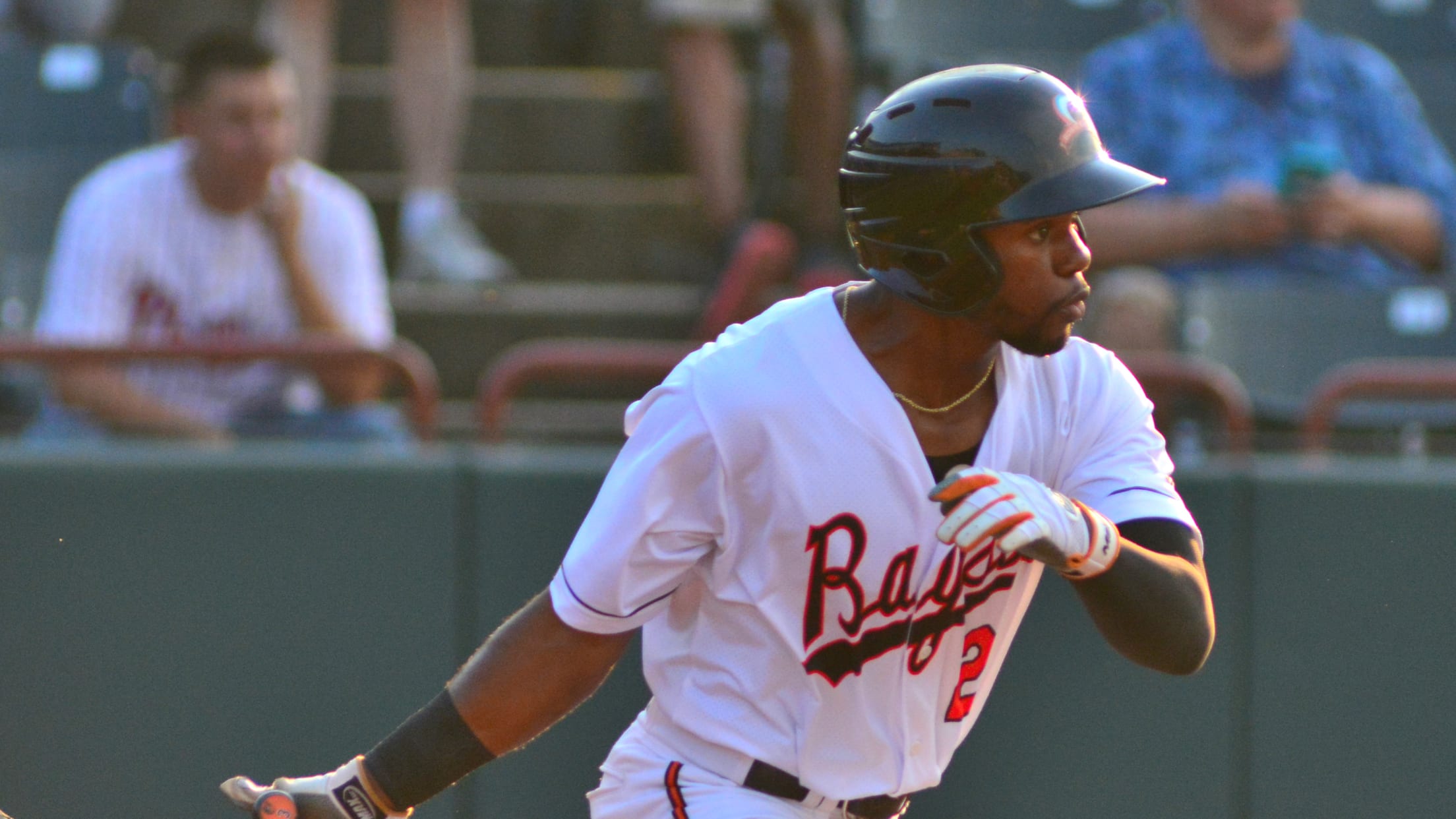 HARRISBURG, Pa. -- The Bowie Baysox punched their ticket to the 2019 Eastern League Championship Series by defeating the Harrisburg Senators, 12-5, in Game Four in front of 2,761 at FNB Field Saturday afternoon.The early-inning home run barrage from Game Three resumed two pitches into the matinee tilt. Cedric Mullins
9/4 -- Clutch Hitting Leads Baysox to Game One Win
Three-run eighth inning completes late-inning comeback.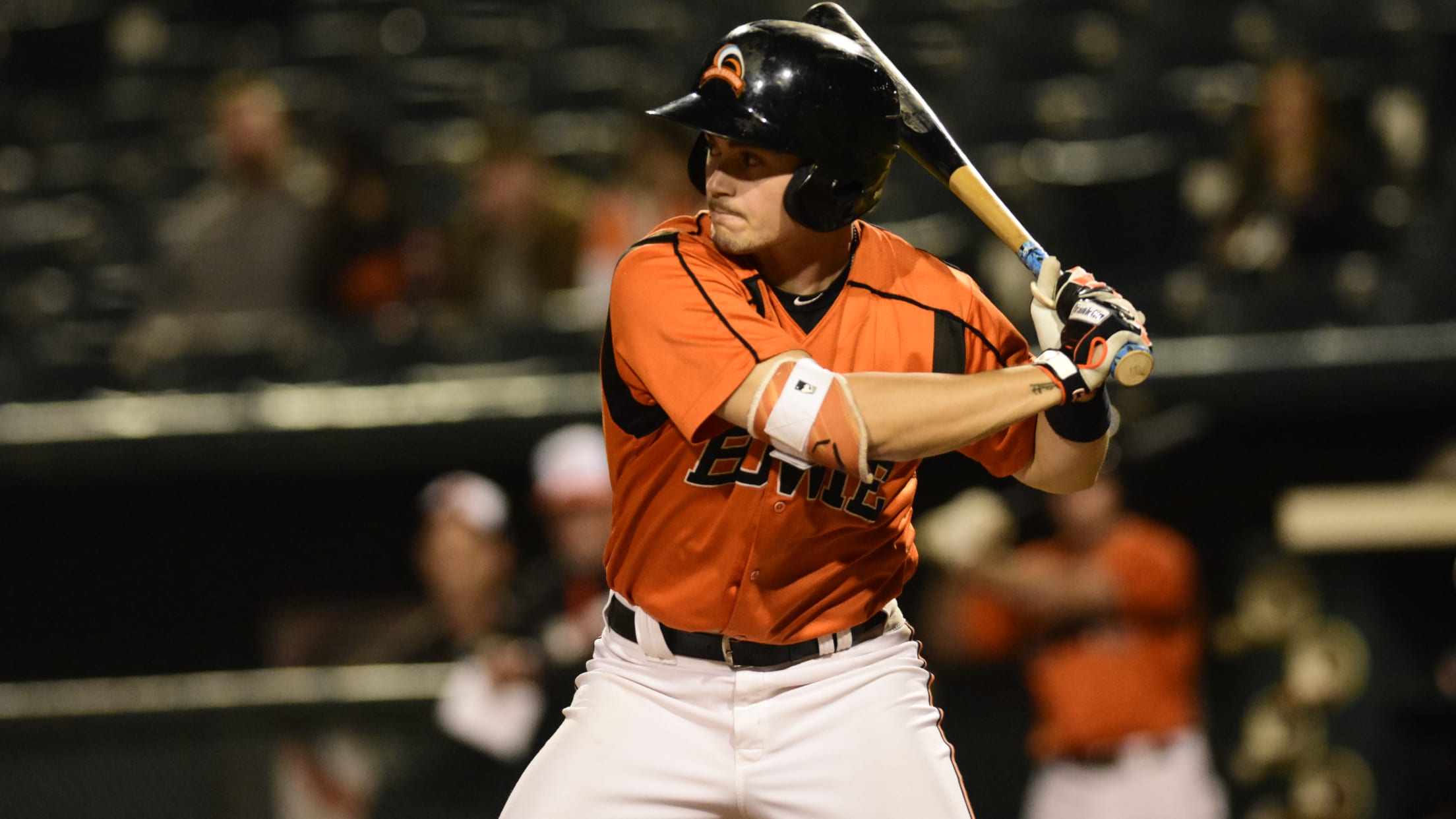 BOWIE, Md. - Preston Palmeiro's RBI triple fueled a 5-3 win for the Bowie Baysox over the Harrisburg Senators in front of 1,740 at Prince George's Stadium in Game One of the 2019 Western Conference Championship Series. The hosts jumped on top early with a run in the first inning. A
8/31 -- Squirrels Win in Extras, 3-2
Magic number remains at one entering penultimate game.
RICHMOND, Va. -- Joey Bart chopped a game-winning two-run double in the 10th inning to lead the Richmond Flying Squirrels to a 3-2 win over the Bowie Baysox in front of 8,472 at The Diamond Saturday night.A Bryce Johnson bases-loaded walk opened the scoring in the second inning for Richmond,
8/30 -- Baysox FIght Back to Earn 5-3 Win
Bowie's magic number down to one.
RICHMOND -- A three-run eighth inning catapulted the Bowie Baysox to a huge 5-3 win over Las Ardillas Voladoras de Richmond in front of 8.059 at The Diamond Friday night.The Baysox (46-23) opened the scoring via an unearned run in the first inning. Carlos Pèrez reached on a two-out throwing
7/12 -- Bowie Storms Back in 6-5 Win
Late heroics help Baysox win 6th straight game in extras.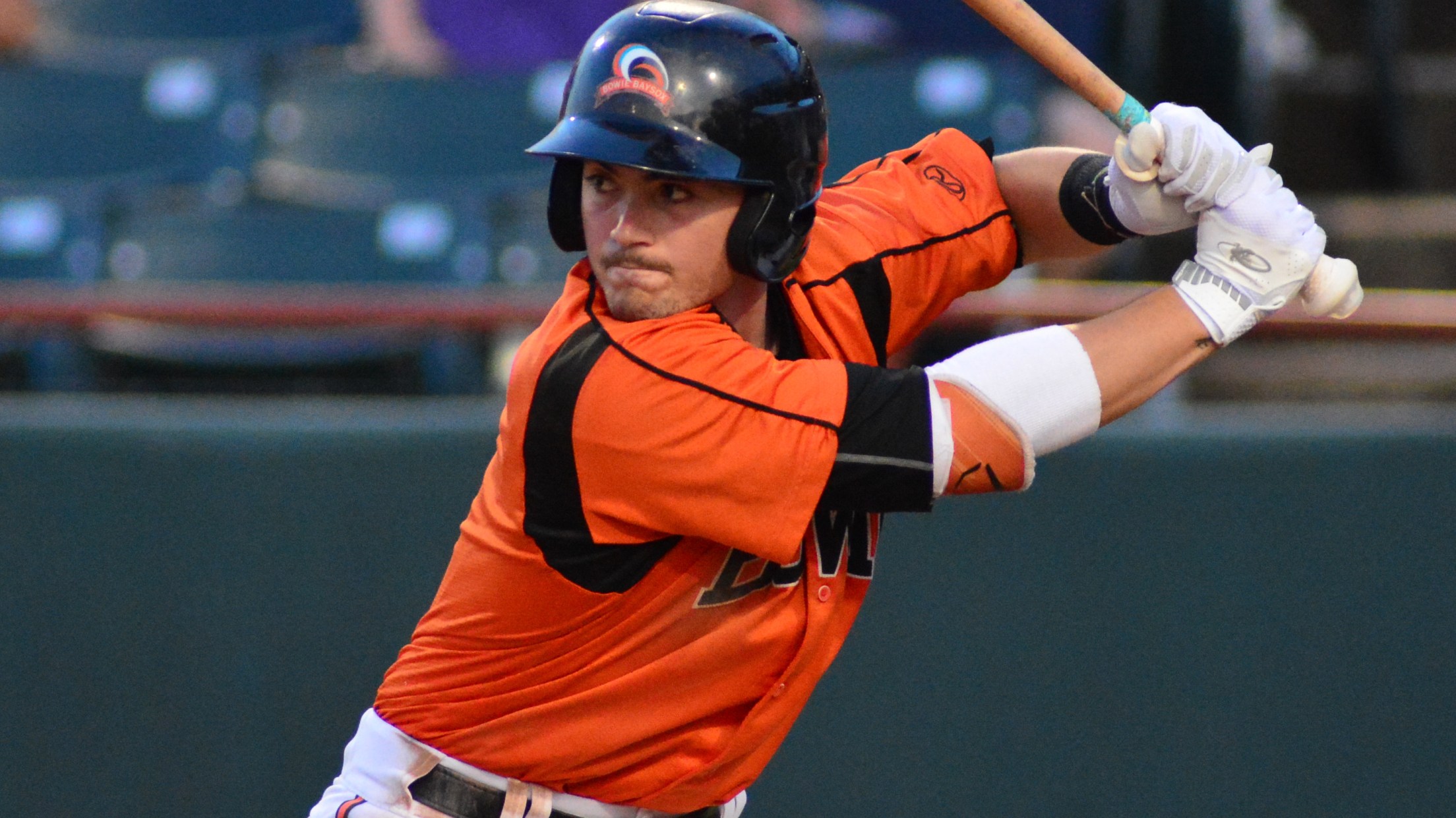 Akron, OH - Preston Palmeiro's RBI single led the Baysox to a 6-5, 10-inning victory over the Akron RubberDucks Friday night. The win was Bowie's sixth in a row, and fifth in its last six games against Akron. The Baysox got off to a quick start, scoring in the top of
7/5 -- Perez, Palmeiro Power Bowie to 8-5 Win
Alvarado tosses three scoreless to earn second save.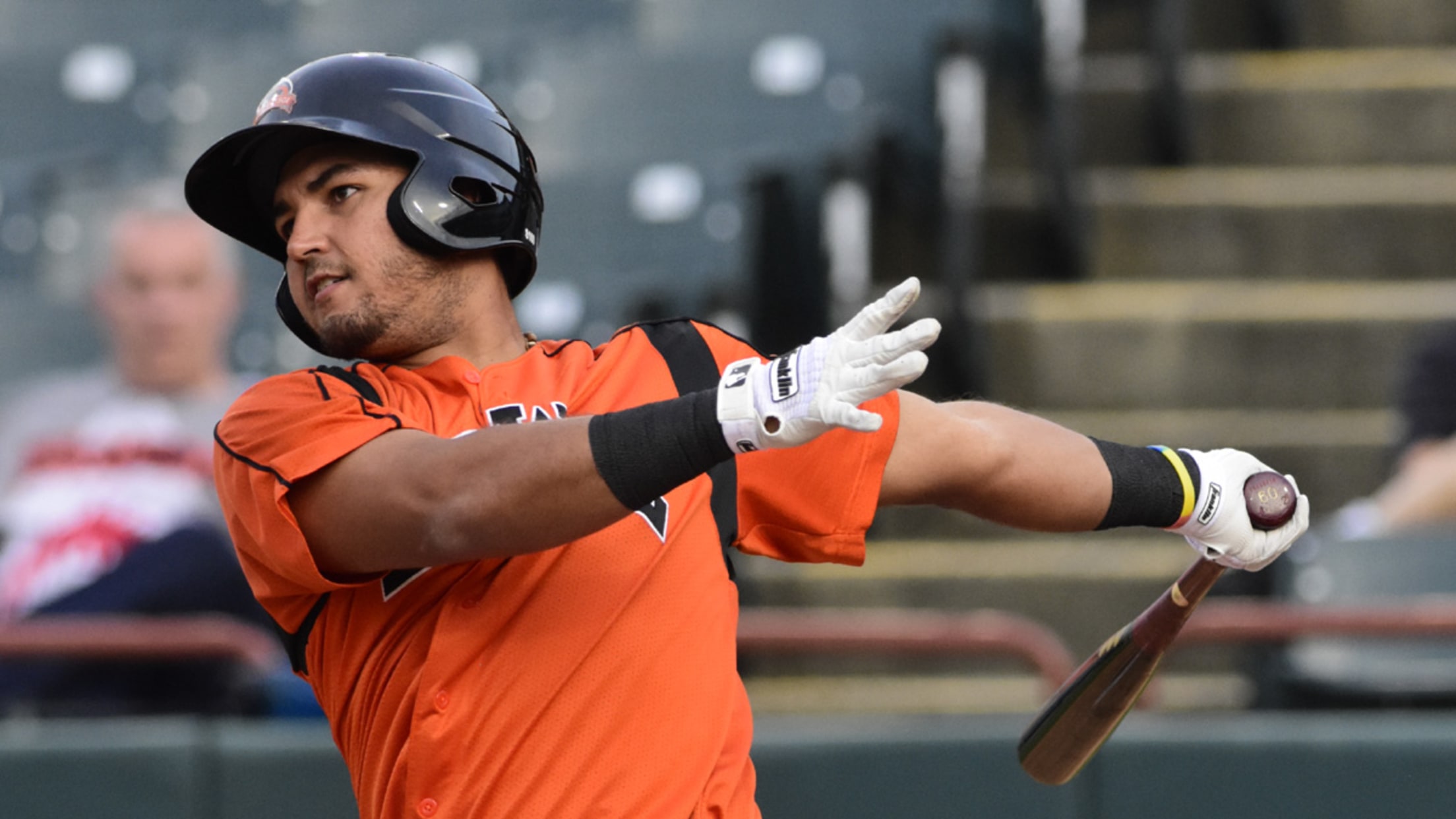 BOWIE, Md. -- A six-run second inning propelled the Bowie Baysox to an 8-5 win over the Harrisburg Senators in front of 2,013 at Prince George's Stadium Friday night.Harrisburg (5-11) scored their first run of the series on a Tres Barrera sacrifice fly to take a 1-0 first-inning lead, but
6/27 -- Battery Powers 5-2 Baysox Win
Bowie wins third straight game and snaps four-game skid vs. Akron.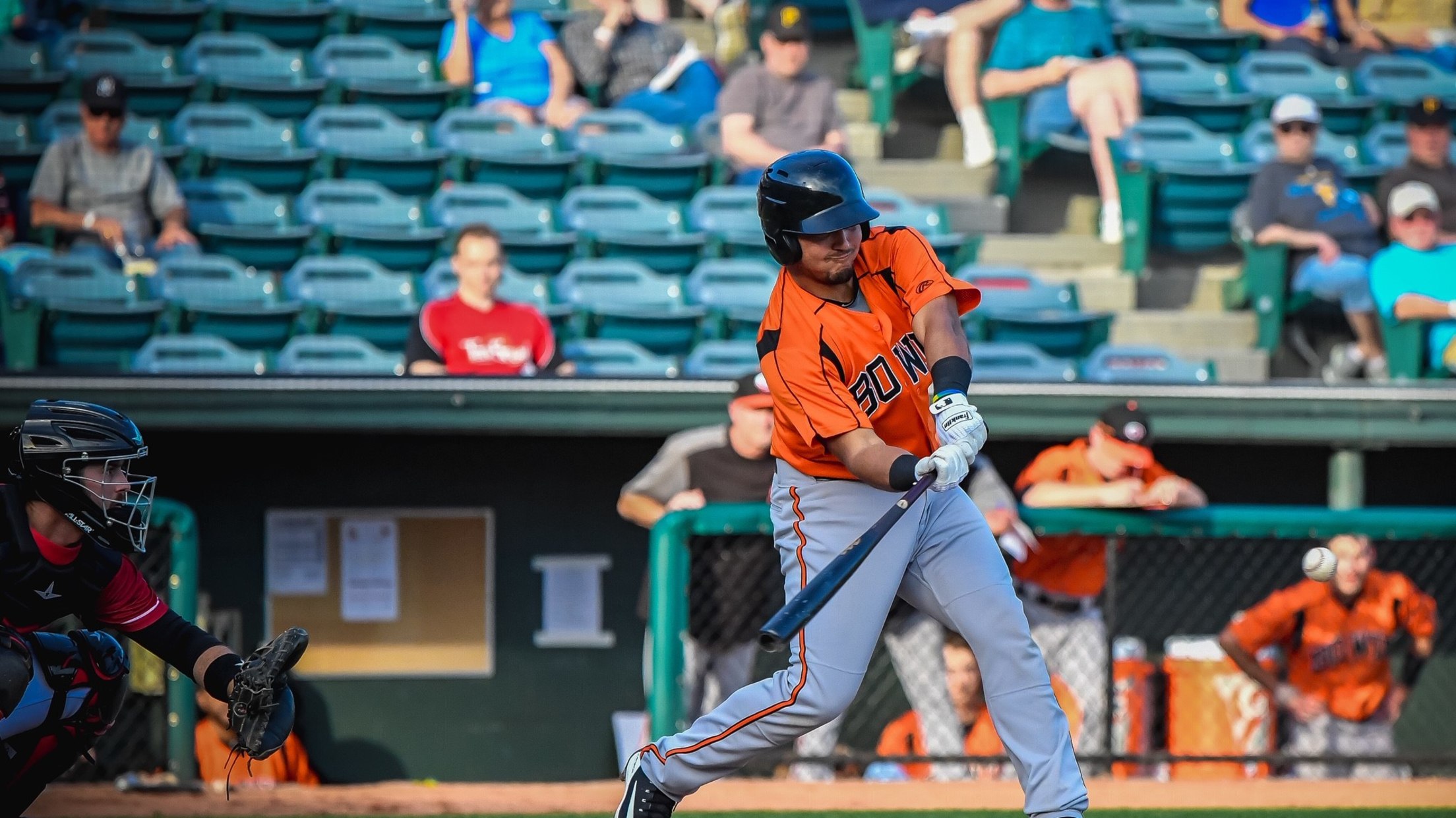 BOWIE, Md. - Two home runs helped the Bowie Baysox earn a 5-2 series-opening victory over the Akron RubberDucks in front of 2,294 at Prince George's Stadium Thursday night.A Connor Marabell first-inning double gave the Ducks a quick 1-0 lead, but the Baysox (7-2) responded with a tying run in
6/19 -- Baysox Win Fifth Straight Series in 10-8 Slugfest
Five-run 9th completes comeback.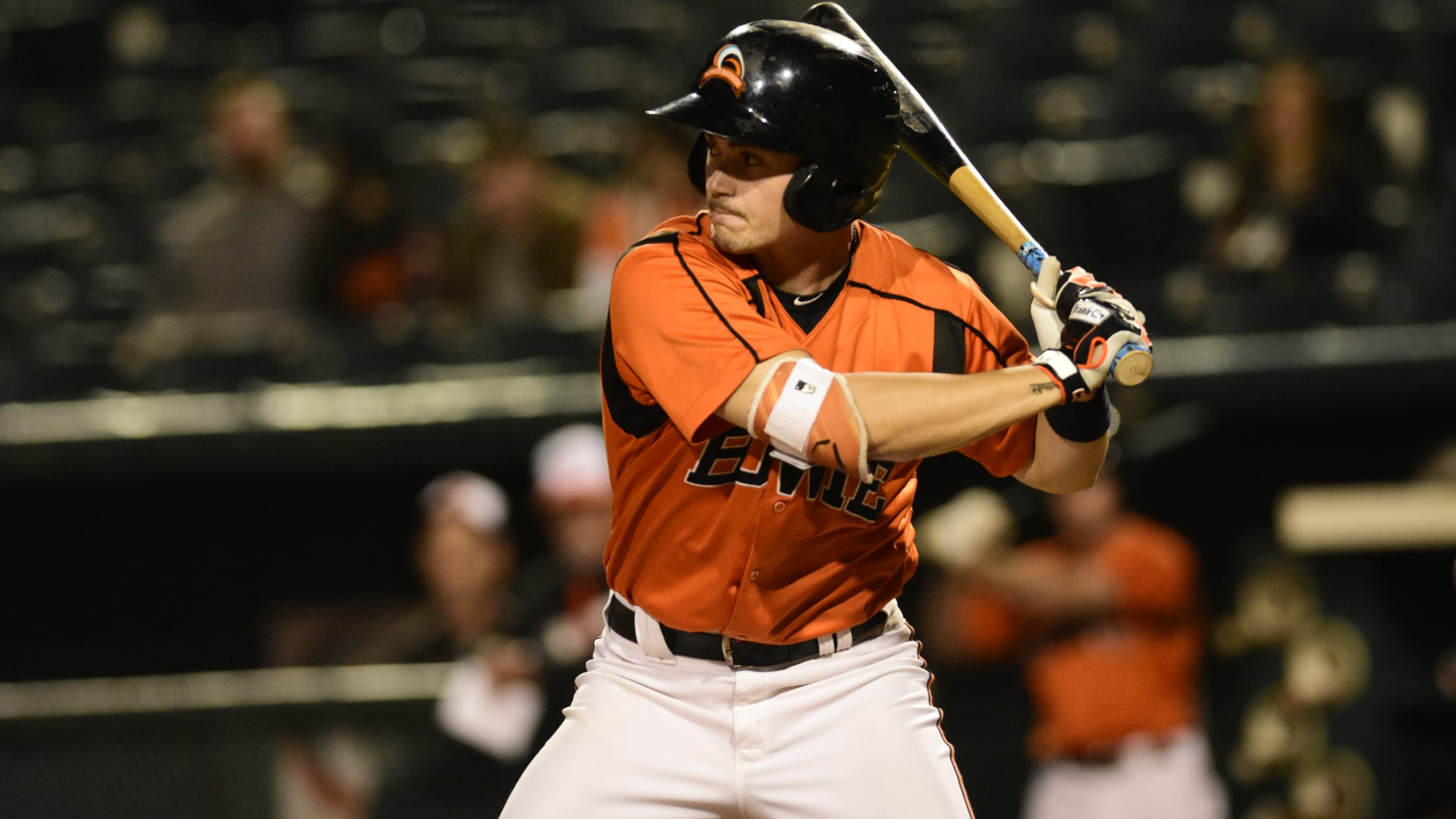 Hartford, CT - The Bowie Baysox used a five-run ninth-inning rally to defeat the Hartford Yard Goats, 10-8, Wednesday night in the first game of the second half of the Eastern League season. With the win, the Baysox clinched the three-game series in Hartford, making it five consecutive series wins
6/16 -- Win Streak Snapped in 4-3 Defeat
Diaz extends RBI streak to six games.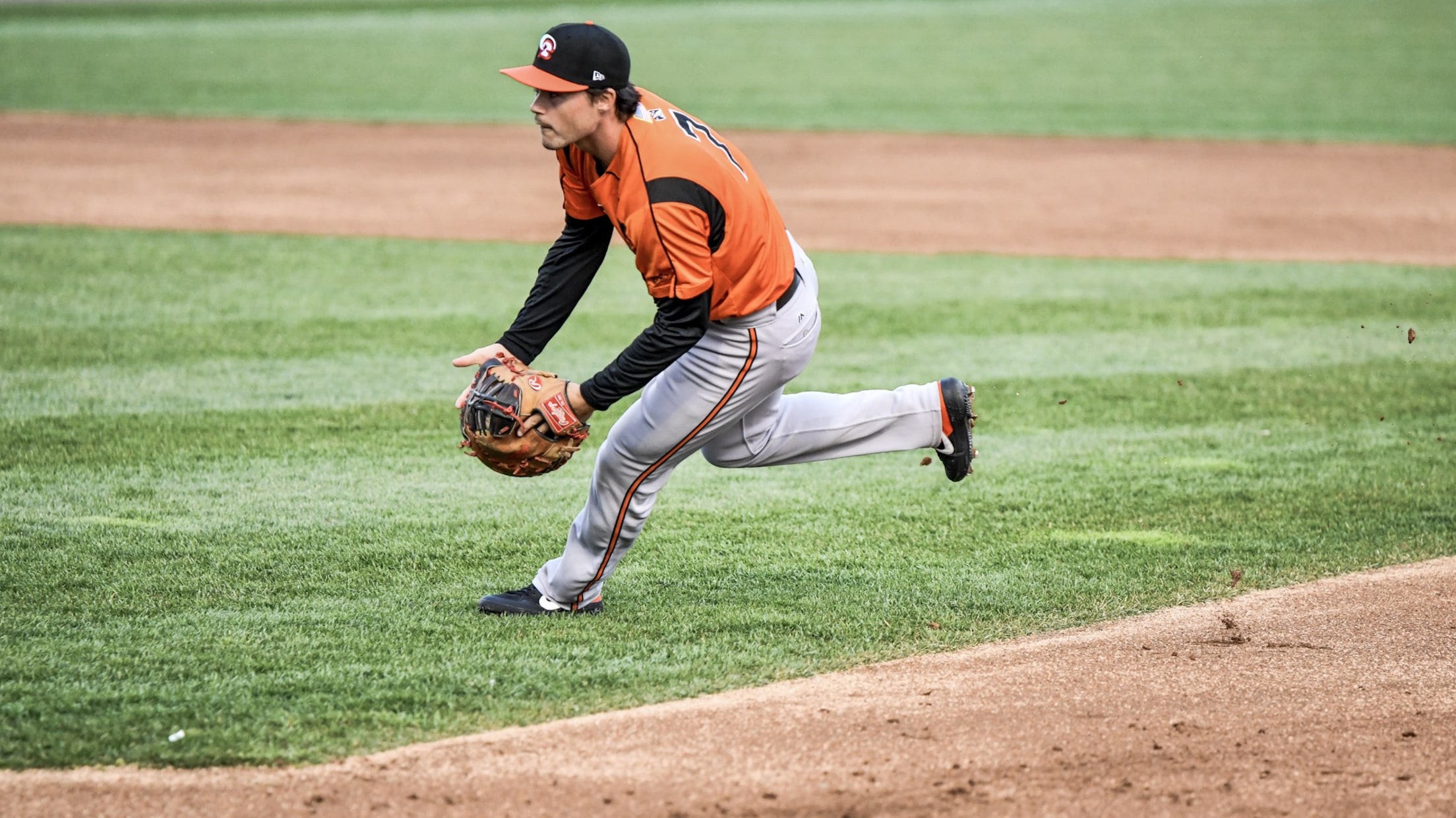 BOWIE, Md. - The Bowie Baysox seven-game winning streak ended Sunday afternoon during a 4-3 loss to the Trenton Thunder in front of 3,990 at Prince George's Stadium Sunday afternoon.Yusniel Díaz recorded at least one RBI for the sixth straight game, lining the first pitch from Trenton (37-27) starter Adonis
6/9 -- Baysox Win Series, 4-2, in 12 Innings
Bullpen helps Bowie take four of six on New England road trip.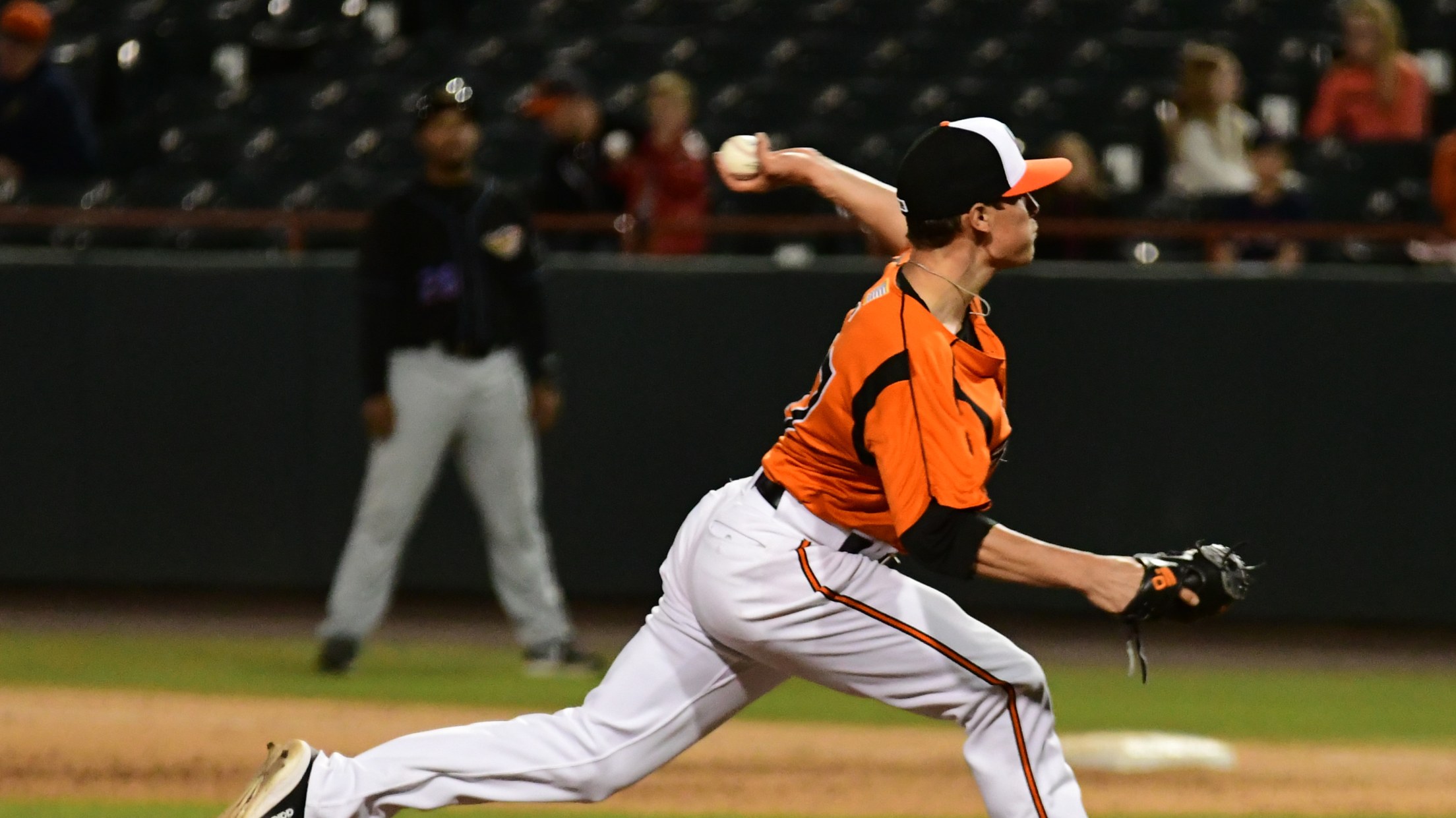 PORTLAND, Me. - The Bowie Baysox scored three extra-inning runs to earn a 4-2 win in 12 innings over the Portland Sea Dogs in front of 5,594 at Hadlock Field Sunday afternoon.LHP Alex Wells engaged in a pitcher's duel through his six innings of work, allowing one run on three
6/1 -- Hartford Clinches Series With 3-1 Win
Lowther throws fourth quality start in last five outings.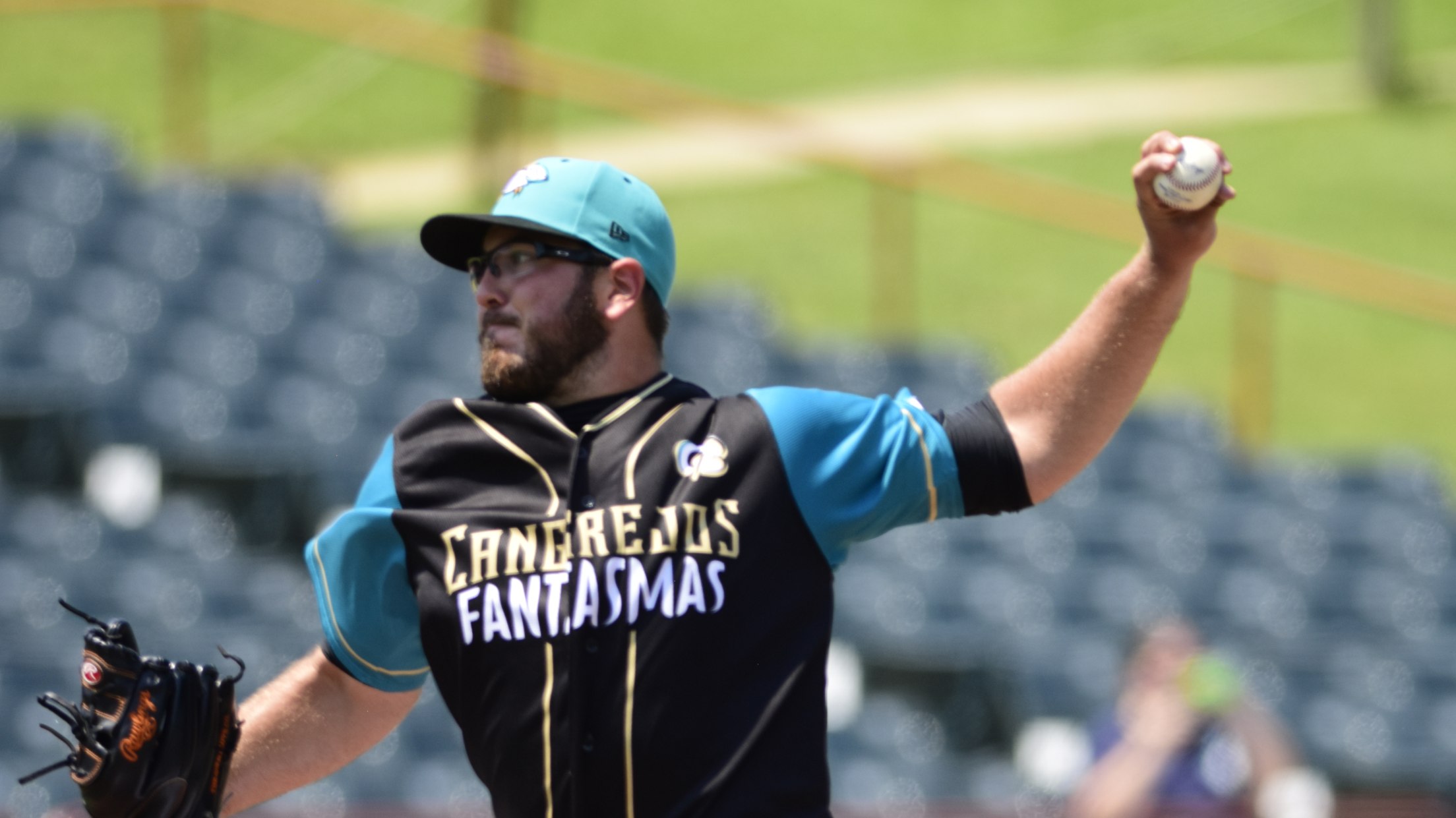 BOWIE, Md. -- Stout pitching and a pair of eighth-inning insurance runs powered the Hartford Yard Goats to a 3-1 series-clinching win over the Bowie Baysox in front of 7,863 Saturday night at Prince George's Stadium.Hartford (32-22) jumped on top via a Colton Welker sacrifice fly to break up Zac
5/30 -- Ducks Sweep Baysox, 9-5
Bowie scores four runs in the ninth inning.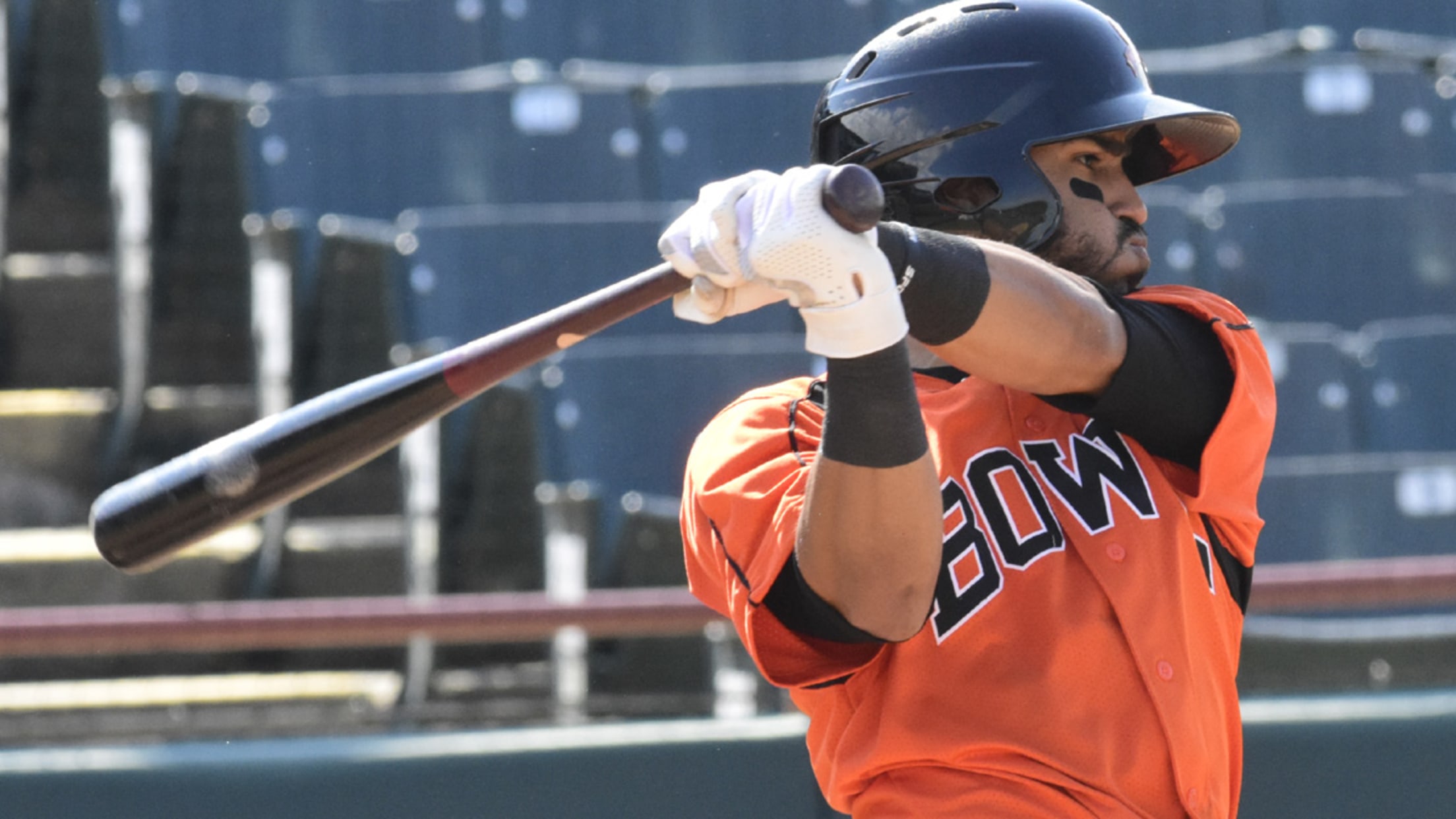 BOWIE, Md. -- The Akron RubberDucks scored in four straight innings to complete a 9-5 win and a series sweep of the Bowie Baysox in front of 4,249 at Prince George's Stadium Thursday afternoon.Jorma Rodriguez singled in the first run of the game in the top of the second inning,
5/14 - Lowther Dominates Ducks, 2-0
Baysox win fifth game in last seven to even series.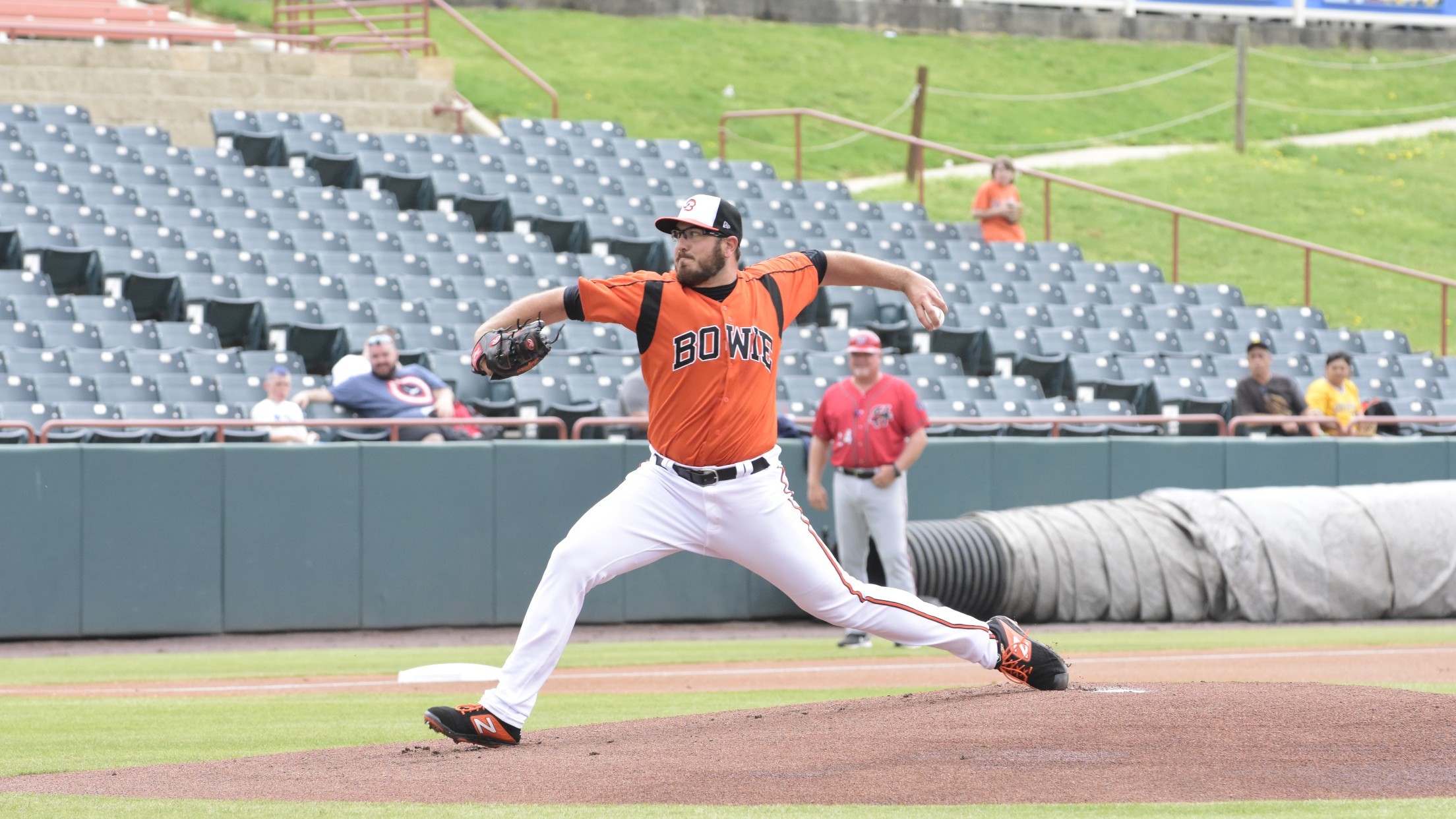 Akron, OH - Zac Lowther tossed a career-high 7.2 innings as the Baysox took down Akron, 2-0, Tuesday morning. The win evened the series at a game apiece, setting up a rubber game on Wednesday. Lowther and Akron starter Jake Paulson both pitched shutout ball through four innings, but the Baysox
5/11 - Baysox Clinch Series With 3-0 Victory
Third straight win finishes in rain-shortened eight innings.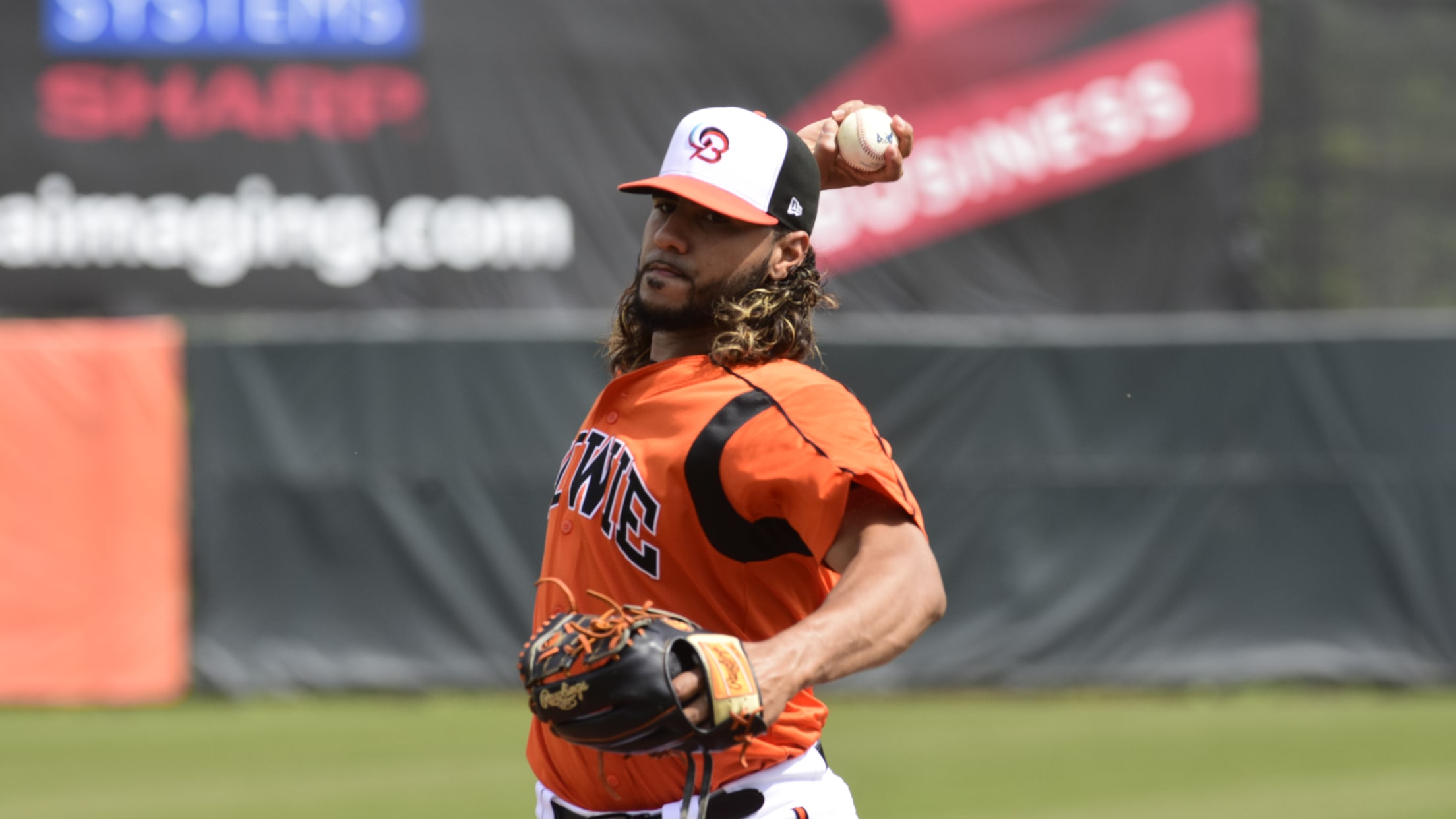 BOWIE, Md. -- Marcos Molina dominated in his first relief outing of the season to lead the Bowie Baysox to a 3-0 rain-shortened win over the Richmond Flying Squirrels in front of 4,215 on a rainy Saturday night at Prince George's Stadium.Making his second rehab appearance in as many days,
5/10 - Six-Run Sixth Inning Powers Baysox, 8-5
Zimmermann ties career high with 11 strikeouts in series opener.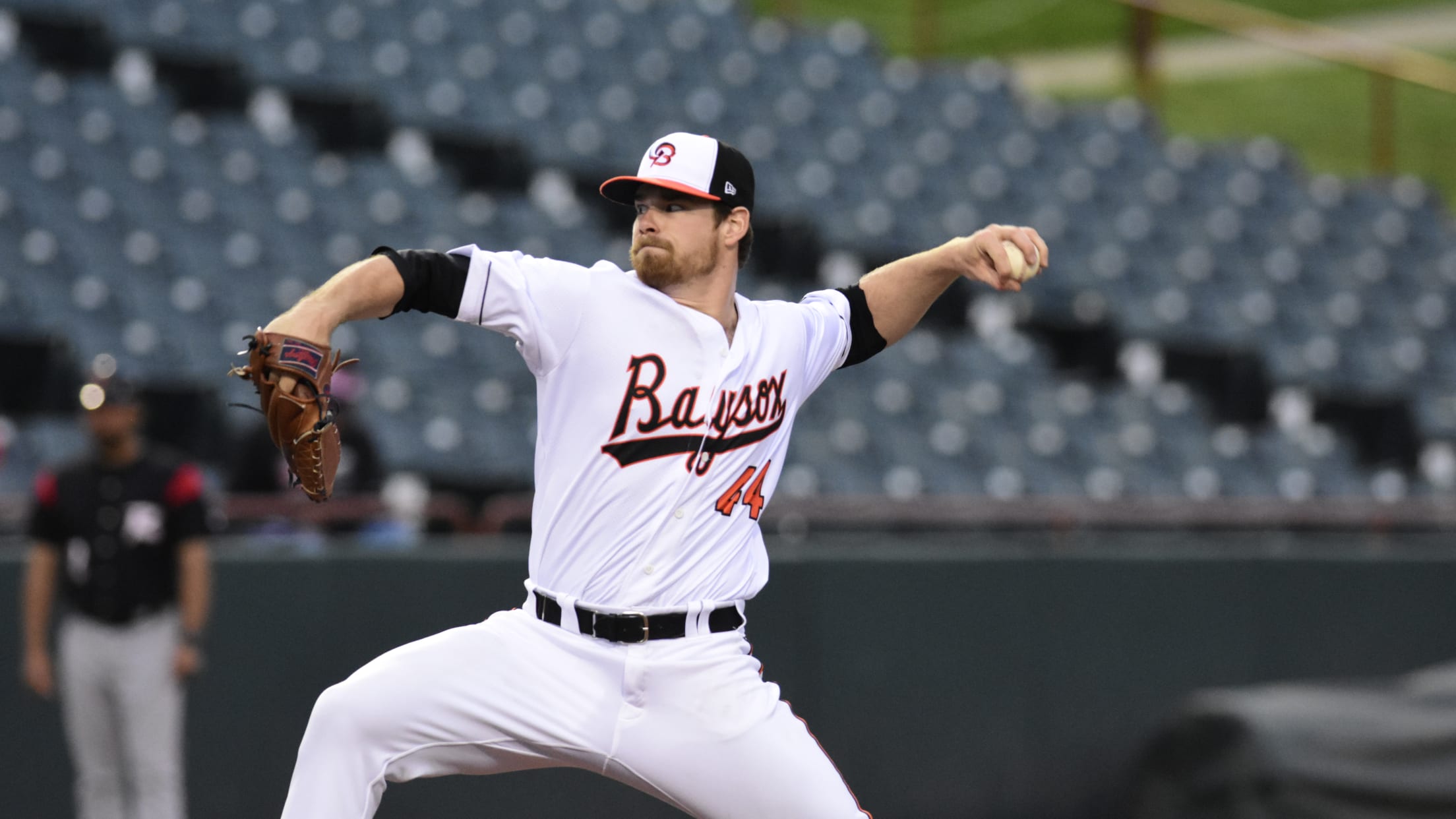 BOWIE, Md. -- Dominant starting pitching from Bruce Zimmermann combined with a six-run sixth inning propelled the Bowie Baysox to an 8-5 win over the Richmond Flying Squirrels in front of 3,973 at Prince George's Stadium Friday night.Zimmermann cruised through the first five innings en route to his first win