Aces overcome six-run deficit, slug five homers in 21-16 win  
Josh VanMeter hits two homers, five RBIs and walks twice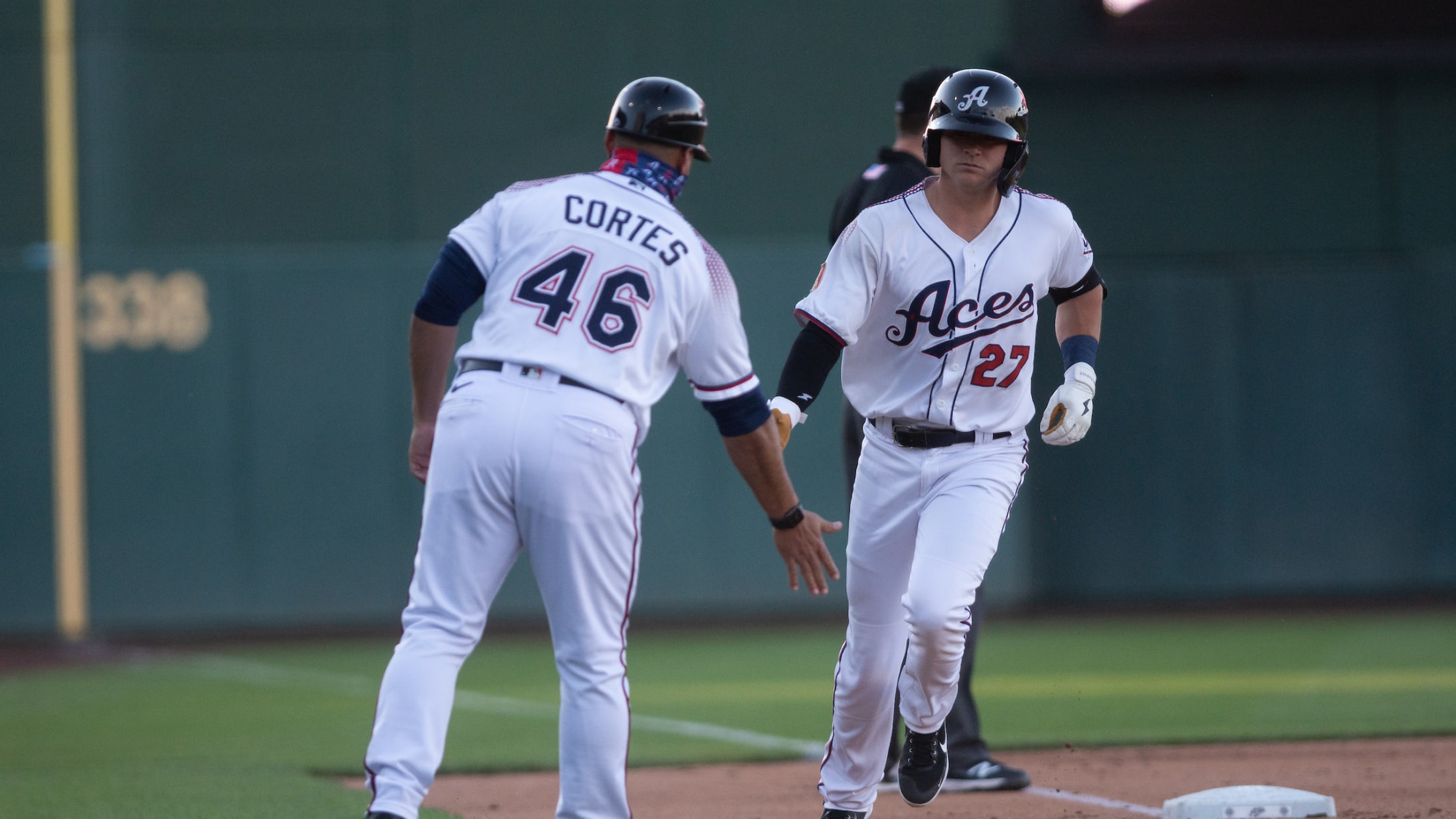 SUMMERLIN, Nev. – The Reno Aces exploded for the most runs in a game this season, topping the Las Vegas Aviators 21-16 after falling behind 12- 6 after the third inning. Josh VanMeter led the way for Reno, going three for three with two homers, five RBIs, three runs and
MiLB announces April Uncle Ray's Players of the Month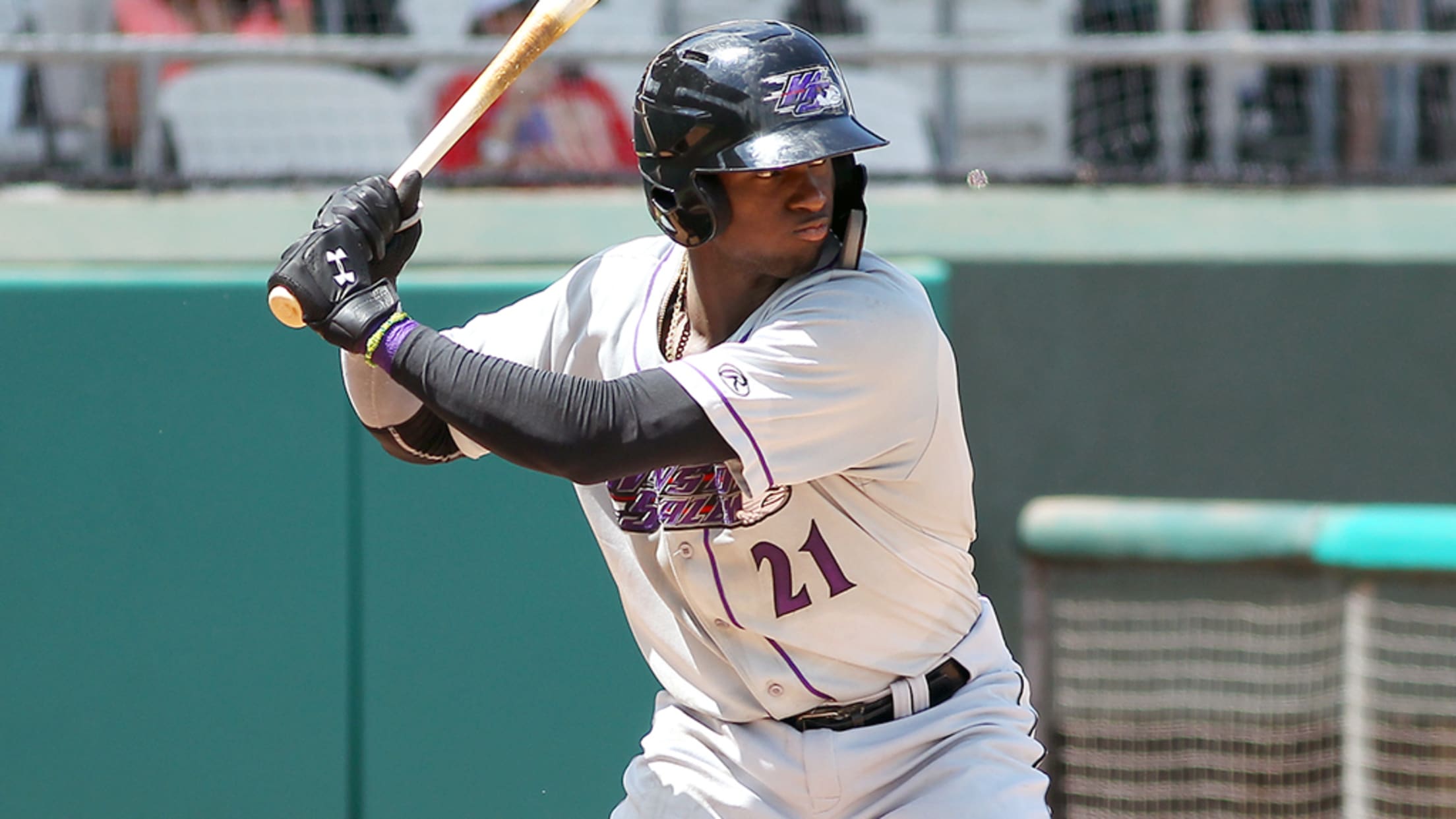 ST. PETERSBURG, Fla. -- Minor League Baseball today announced the Uncle Ray's Player of the Month Award winners for each of the 10 leagues for the month of April. In recognition of the honor, each winner will receive an award from Minor League Baseball and Uncle Ray's, the "Official Potato
VanMeter remains red-hot for Bats
Reds prospect ties team record for multi-homer games in a year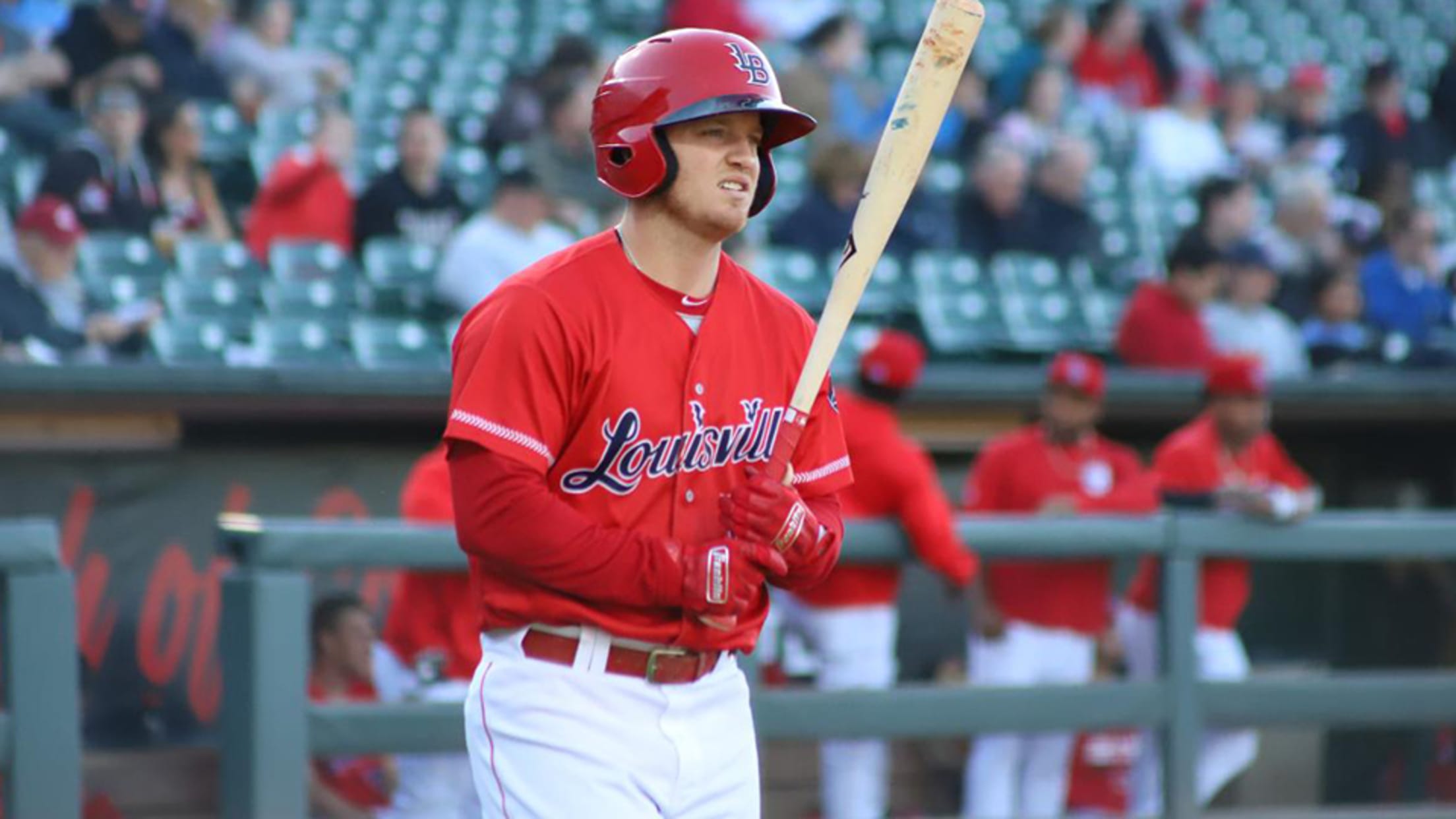 In 2016, Josh VanMeter clubbed 14 homers, which stood as his career high entering this season. One month into the campaign, the Reds prospect is on the brink of breaking that personal best. VanMeter clubbed his 12th and 13th homers of the season, reaching base four times and driving in three
VanMeter's trifecta extends IL homer lead
Top Reds prospect Senzel also sends first out of yard for Bats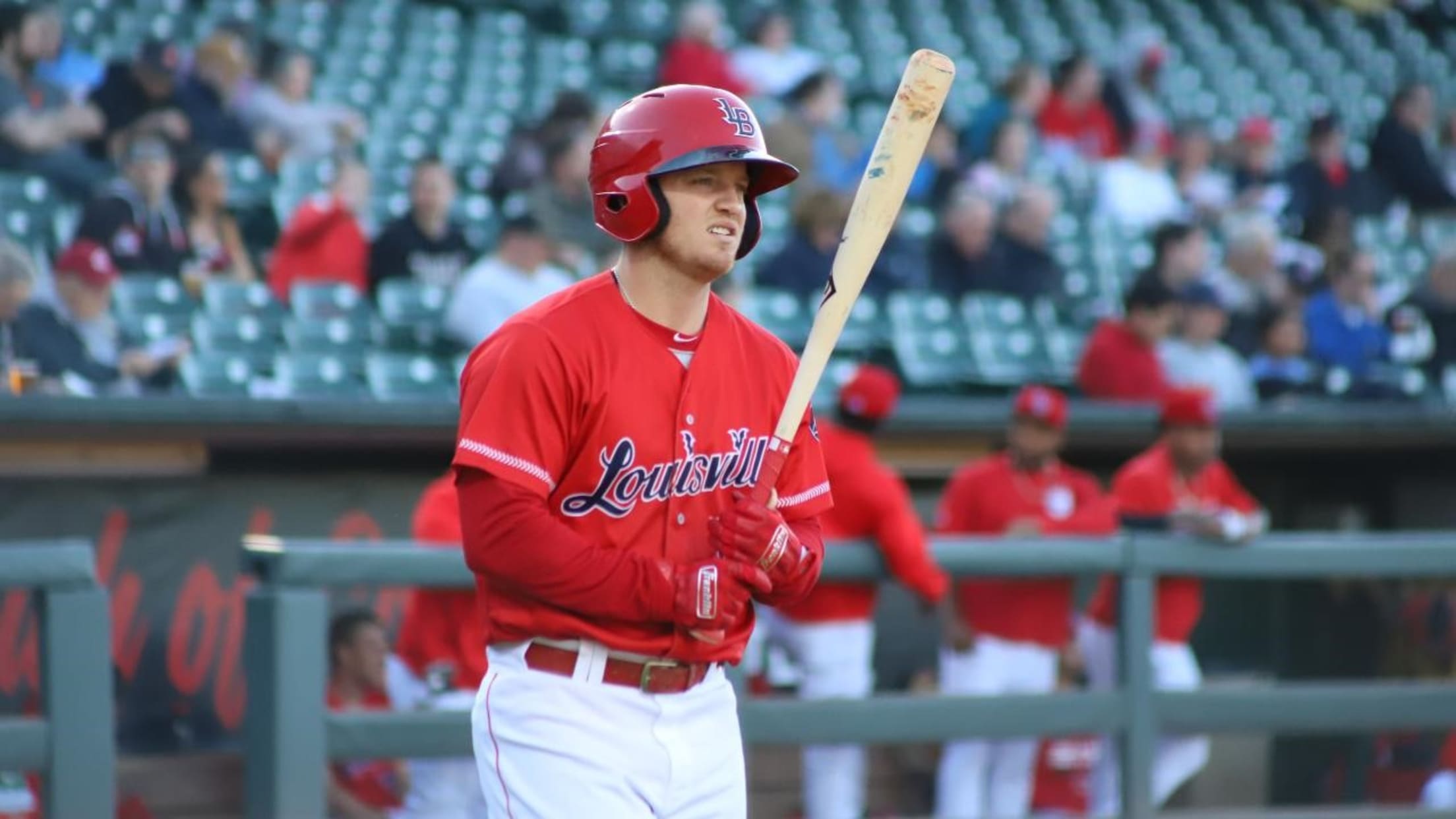 It seems like Josh VanMeter can't stop hitting home runs.The Cincinnati infield prospect belted a grand slam, a three-run shot and a solo blast in Triple-A Louisville's 15-4 rout of Toledo on Monday. The prodigious night -- the first of VanMeter's career -- upped his International League-leading total to 11
Prospect Roundup: Games of April 26
Bats' VanMeter collects five hits; Riley goes deep for Stripers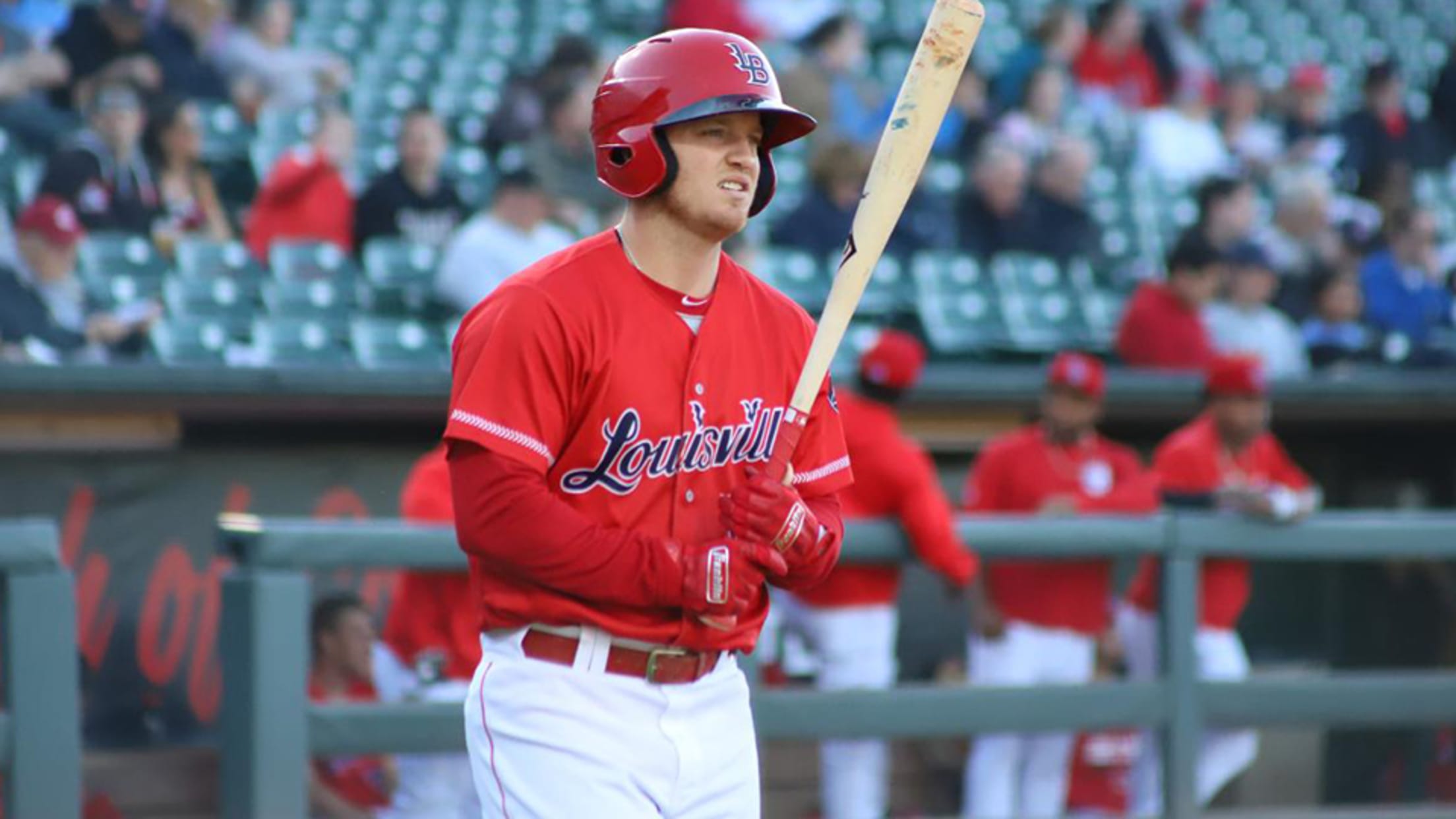 Reds 2B Josh VanMeter, Triple-A Louisville: 5-for-6, 2 HR, 3 RBI, 3 R -- It was a career night for VanMeter and the highest-scoring contest in Louisville Slugger Field history. The 24-year-old infielder went off for a personal-best five hits and homered twice in a game for the second time
Toolshed: Players of the 2017 postseason
Bulls' Bauers, Redbirds' O'Neill highlight clutch playoff performers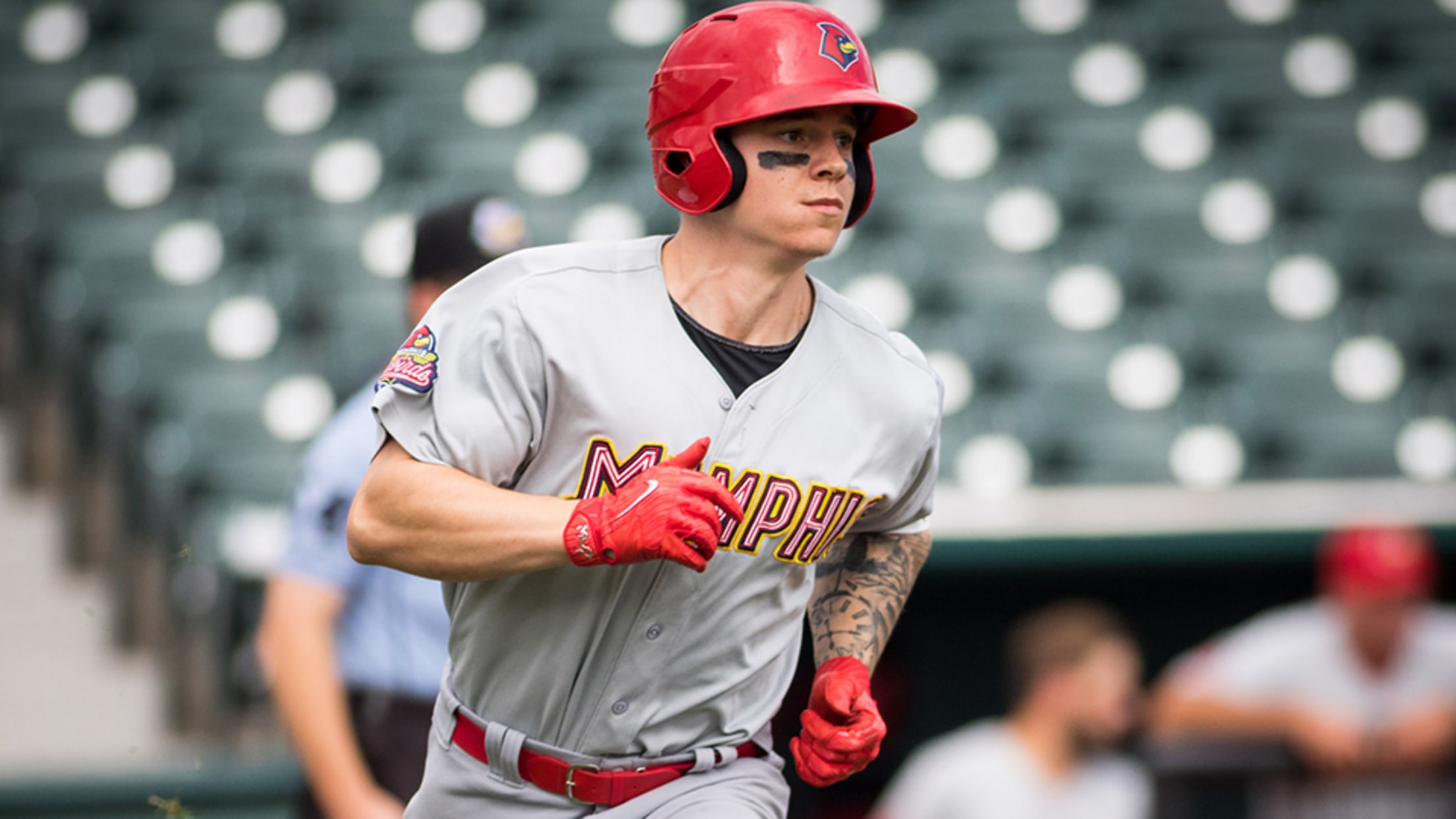 It certainly proved to be an interesting set of Minor League playoffs over the past couple weeks. Hurricane Irma grabbed the biggest headlines by causing the cancellation of the Southern, Carolina and Florida State League Finals, forcing all three circuits to crown co-champions. But that aside, 17 Minor League clubs
Pensacola One Win Away from Championship
Lopez allows one run and three hits in eight innings.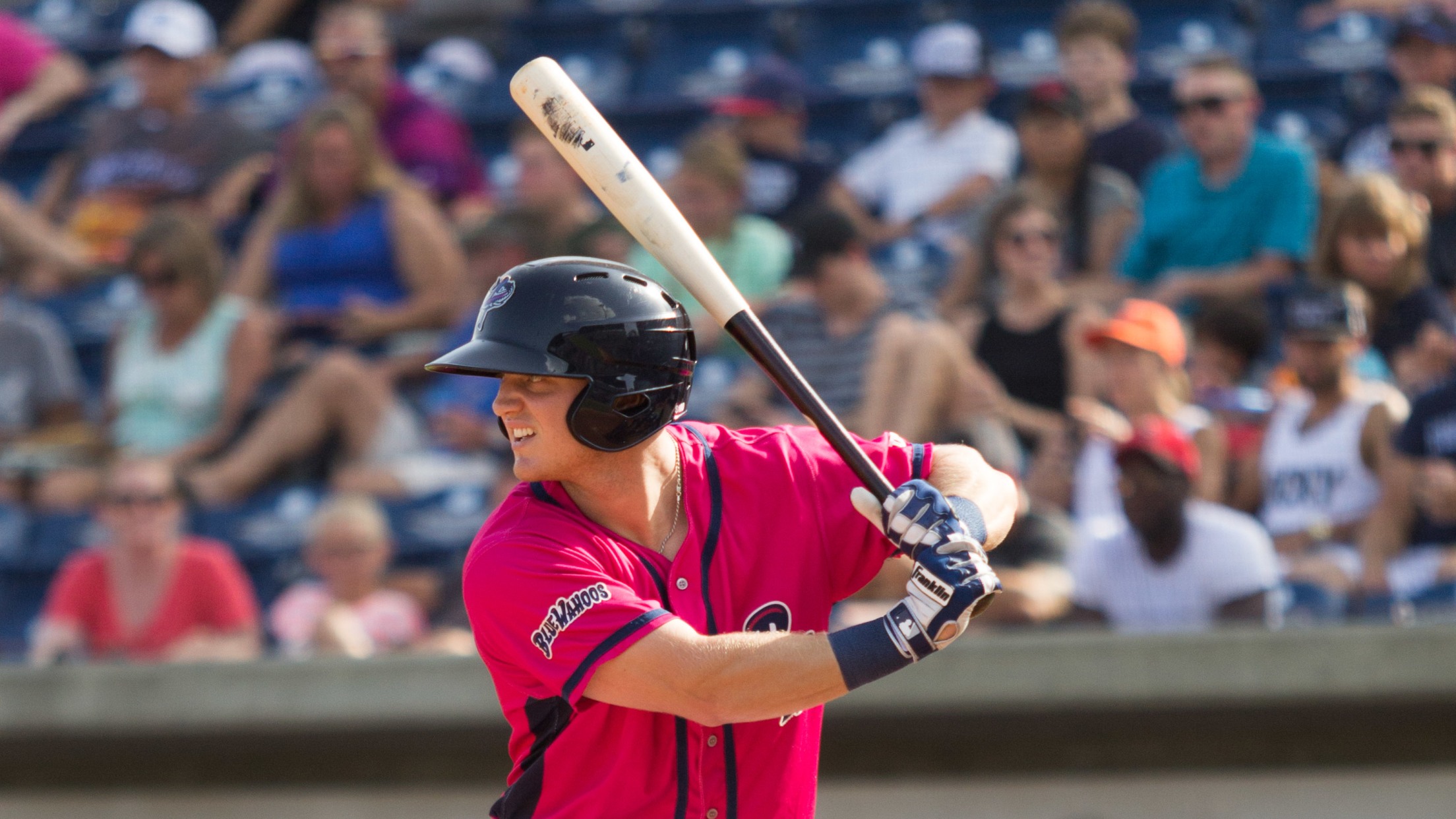 PENSACOLA, Fla., - Pensacola starting pitcher José López delivered the second straight eight inning outing for the Blue Wahoos in the Southern League South Division Championship Series.
Blue Wahoos Shutout Jumbo Shrimp in Game One
Deck McGuire throws eight scoreless innings with 13 strikeouts.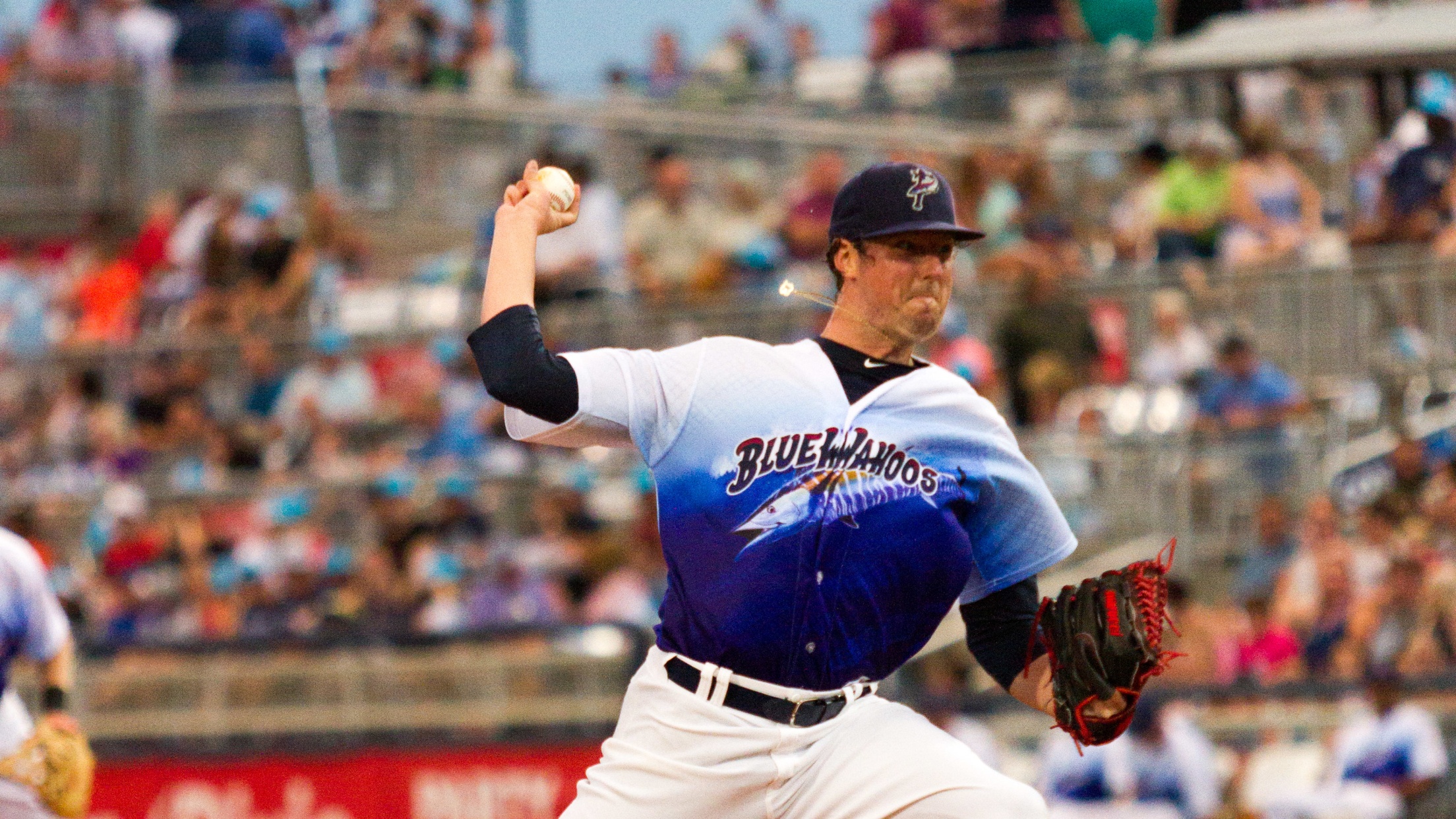 PENSACOLA, Fla., - Game one of the South Division Series featured two of the best pitchers in the Southern League and they did not disappoint. The Pensacola Blue Wahoos took a 1-0 lead in the final series of the season with 2-0 win over the Jacksonville Jumbo Shrimp.
VanMeter Smacks Game-Winning Single
Pensacola overcomes Jackson, 3-1.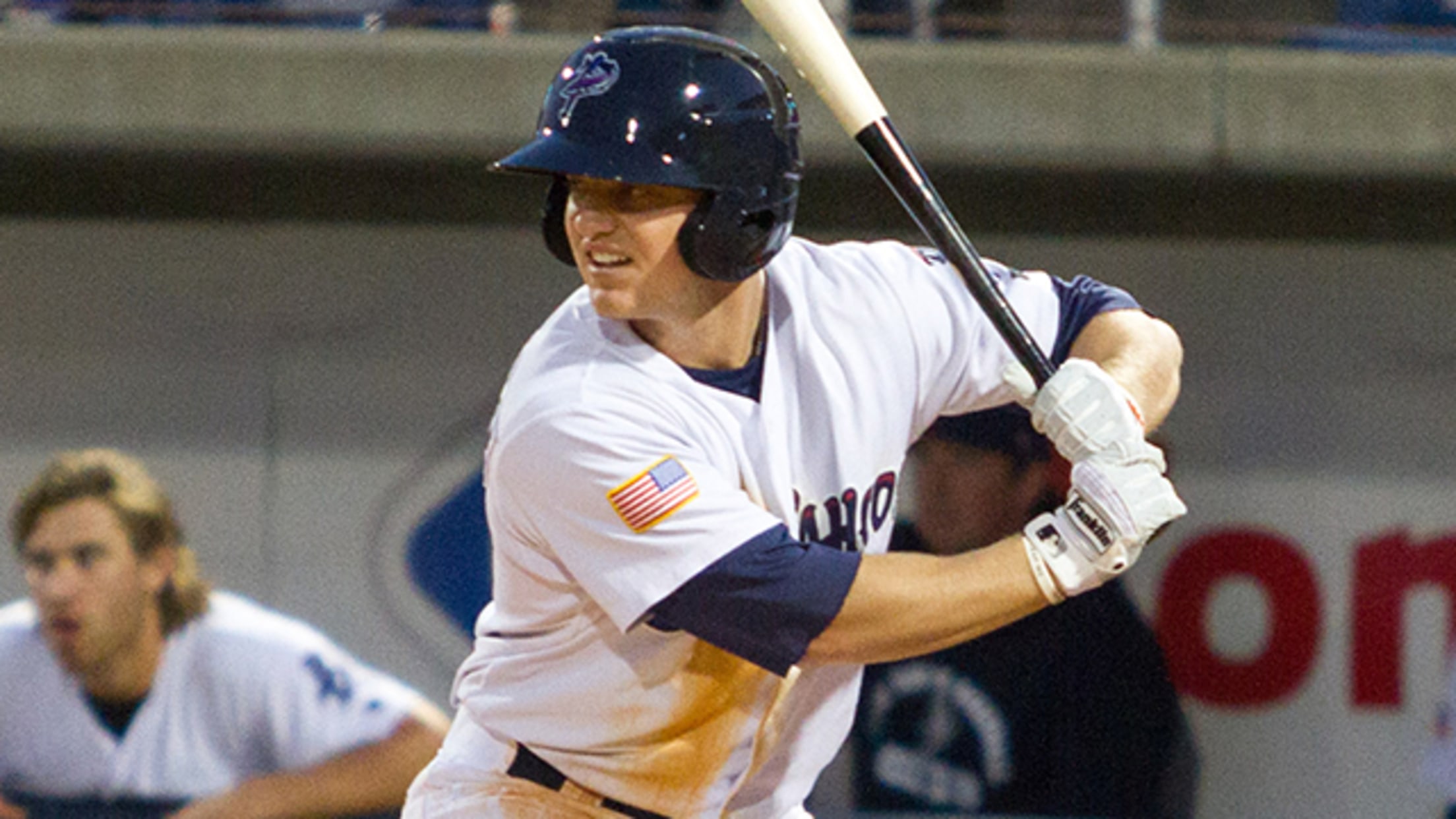 PENSACOLA, Fla., - Pensacola Blue Wahoos left fielder Josh VanMeter seems automatic with runners in scoring position.
Pensacola Loses Fourth Straight Game
Smokies overcome five-run deficit to top Wahoos.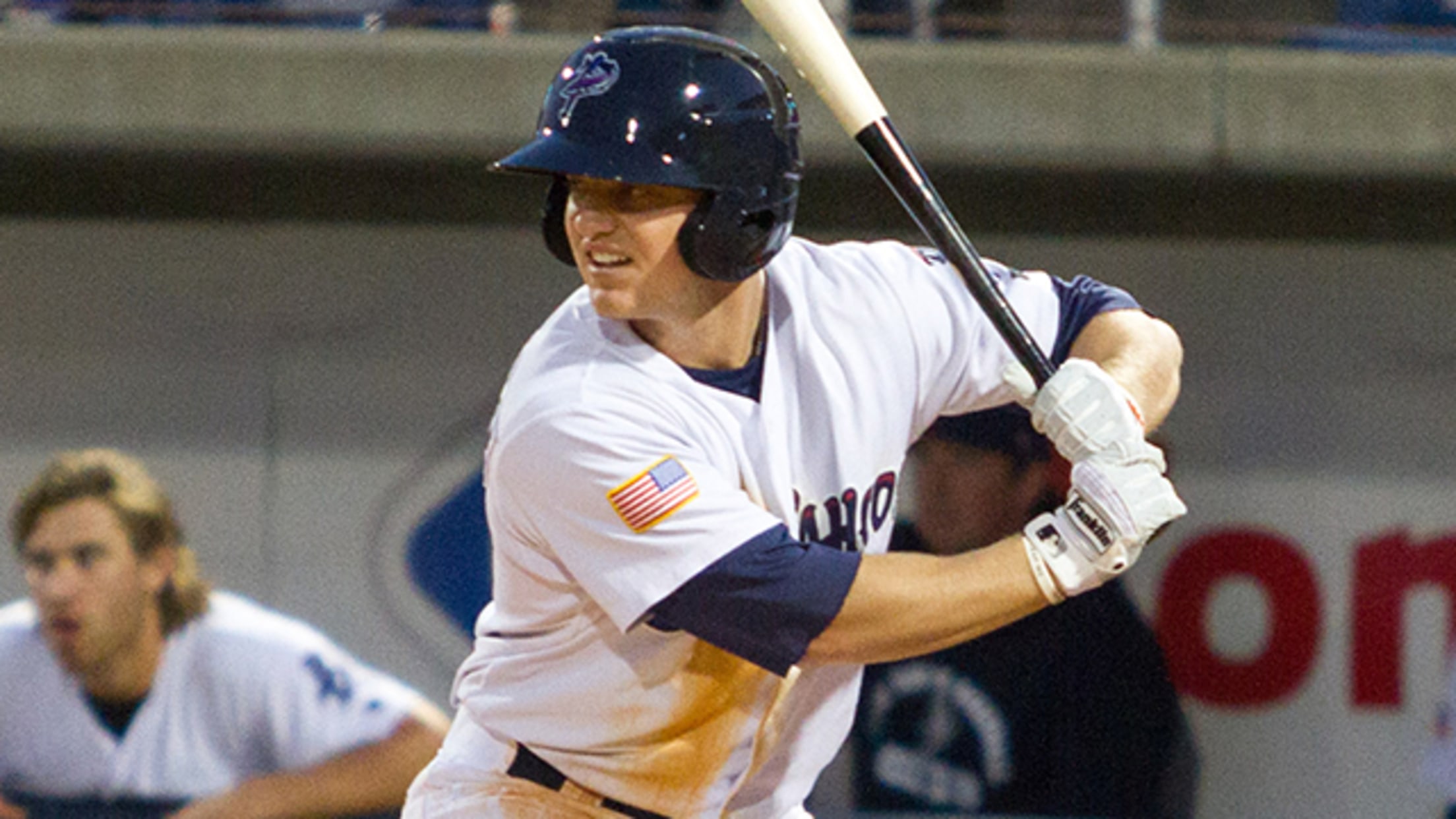 KODAK, Tenn., - The Pensacola Blue Wahoos jumped out to a 5-0 lead, thanks largely to second baseman Josh VanMeter, who has delivered clutch hits all season long and now leads the team with 44 RBIs.
Blue Wahoos Rally For, 4-1, Win
Pensacola and Biloxi series tied, 1-1.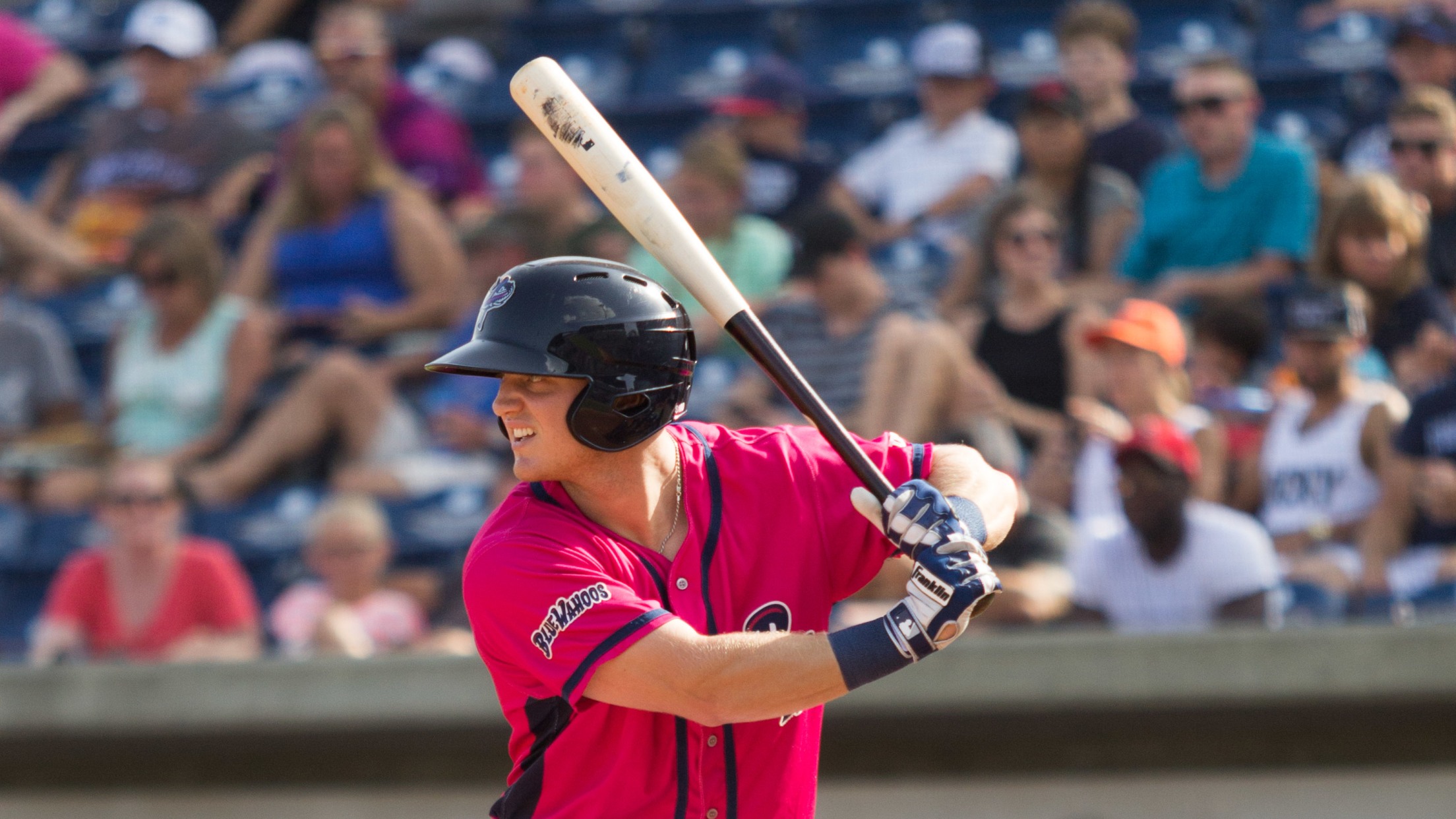 PENSACOLA, Fla., - Pensacola Blue Wahoos Josh VanMeter wasn't expected to play every day in the Southern League when he turned out to be "the player to be named later" in a trade between the Cincinnati Reds and San Diego Padres at the end of 2016.
Long and VanMeter Homers Lead Blue Wahoos
Pensacola wins, 5-2, to clinch series over Mississippi.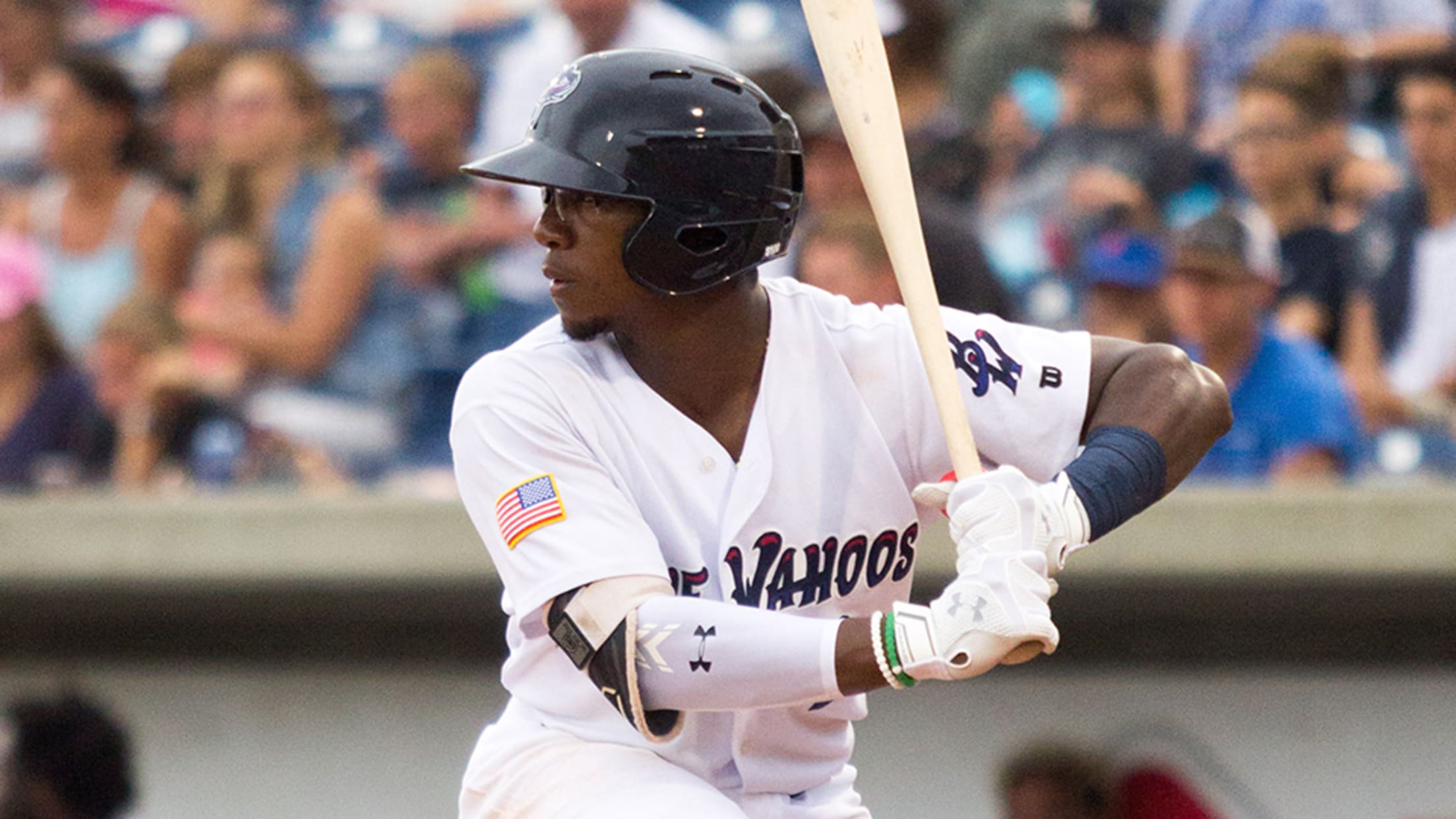 PENSACOLA, Fla., - Pensacola Blue Wahoos Josh VanMeter and Shed Long both belted pitches from Atlanta Braves top pitching prospect, Kolby Allard, out of Blue Wahoos Stadium to left field.
Blue Wahoos Burn Biscuits
Pensacola sweeps Friday's doubleheader.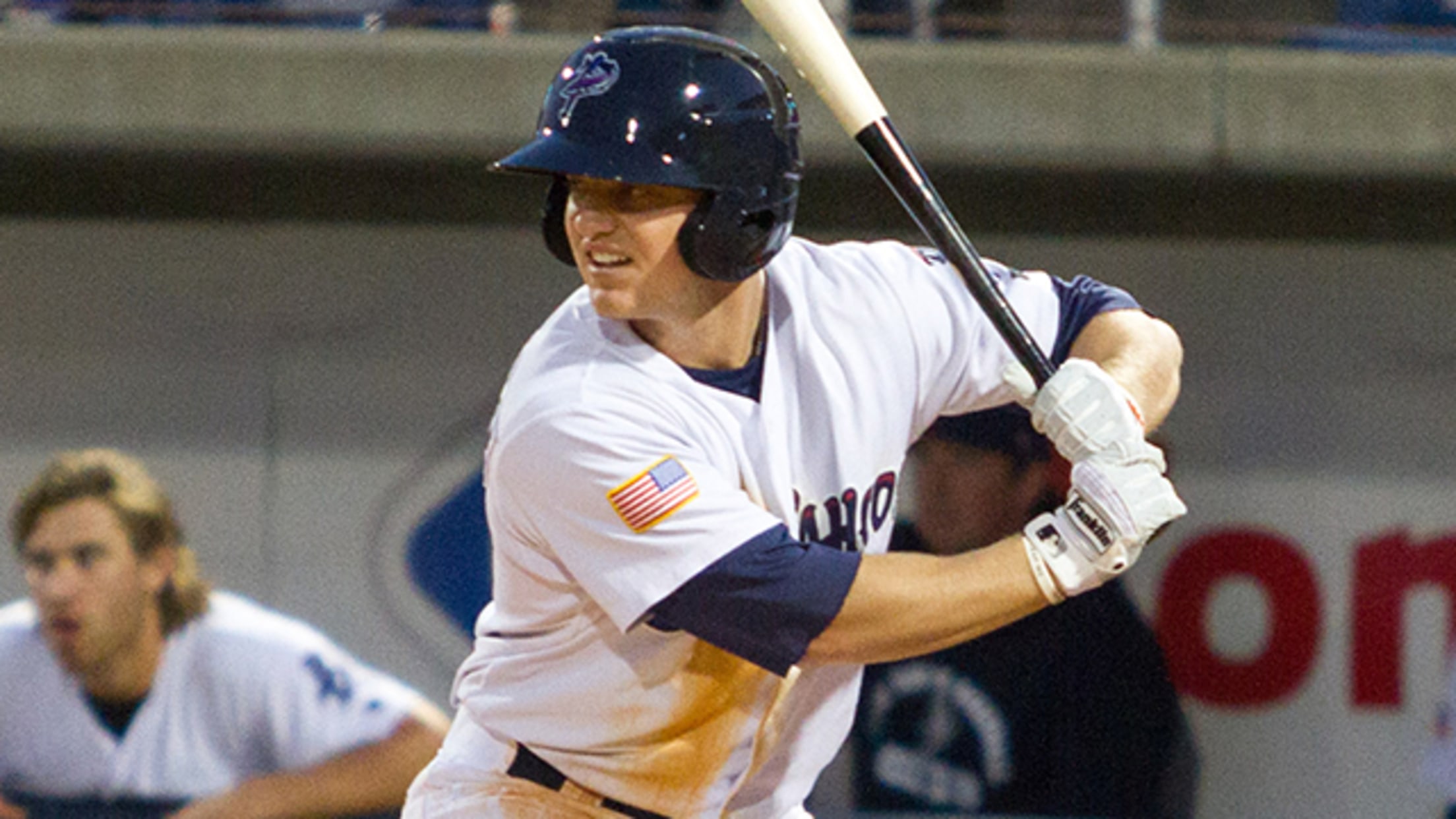 The first half champions Pensacola Blue Wahoos scored more than two runs just once in its first six games and were shutout twice after the All-Star break. But the team broke out with 14 runs against the Montgomery Biscuits Friday at Blue Wahoos Stadium to win its fourth straight game.
Pensacola Snaps Losing Streak to Chattanooga
Blue Wahoos beat Lookouts, 6-1, thanks to Austin Ross.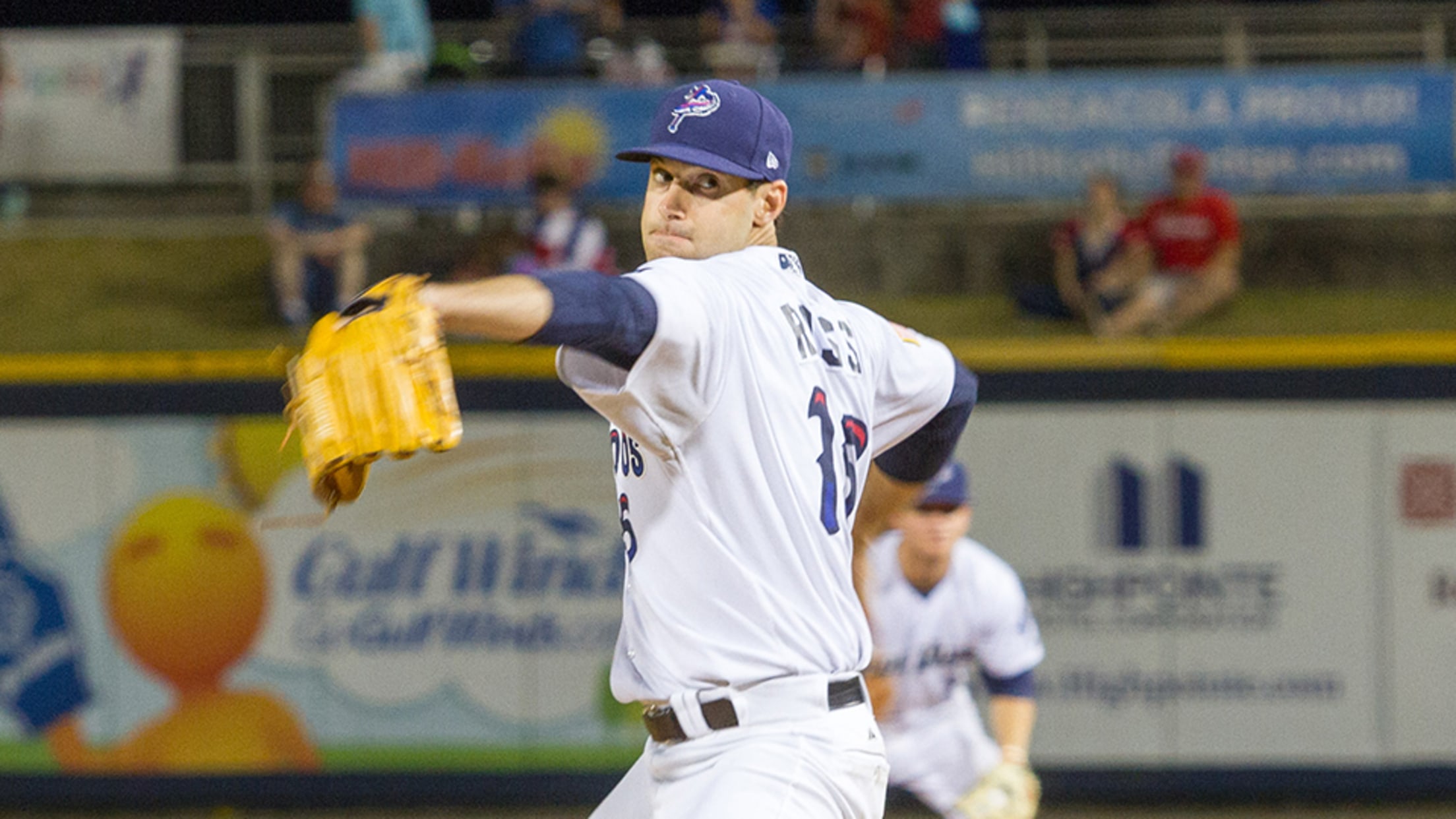 CHATTANOOGA, Tenn., - In his first game back with the Pensacola Blue Wahoos, right-hander Austin Ross picked up right where he left off.
Pensacola Captures Sixth Straight Series
Blue Wahoos overcome BayBears, 3-2.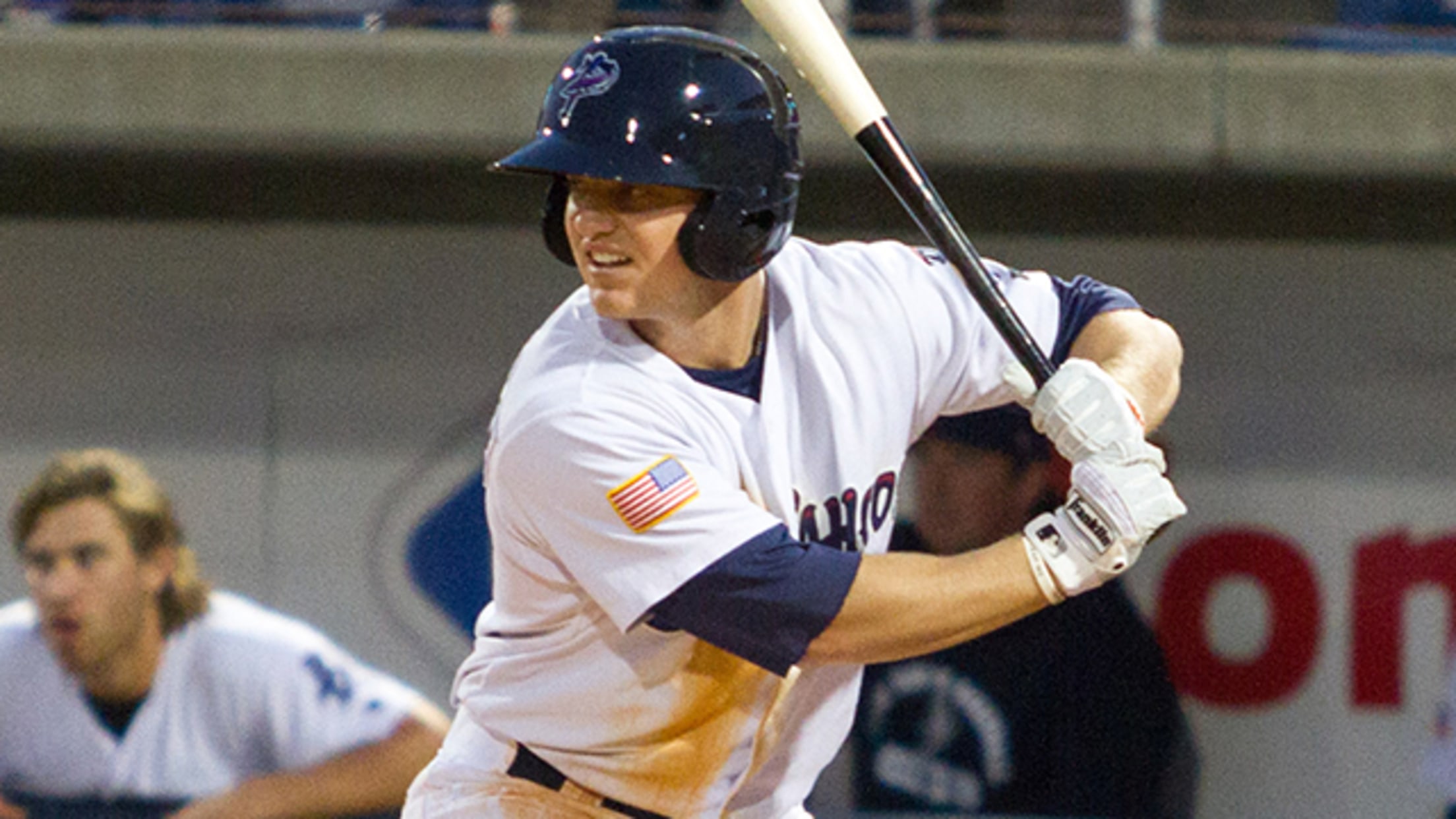 MOBILE, Ala., - The Pensacola Blue Wahoos won its sixth straight series thanks to clutch two-out singles by third baseman Josh VanMeter and center fielder Gabriel Guerrero in the third inning to overcome the Mobile BayBears Thursday at Hank Aaron Stadium.
Six Blue Wahoos Named To 2017 All-Star Team
Gabriel Guerrero, Jimmy Herget, Ariel Hernandez, Deck McGuire, Tyler Mahle, Josh VanMeter to represent Pensacola at Blue Wahoos Stadium.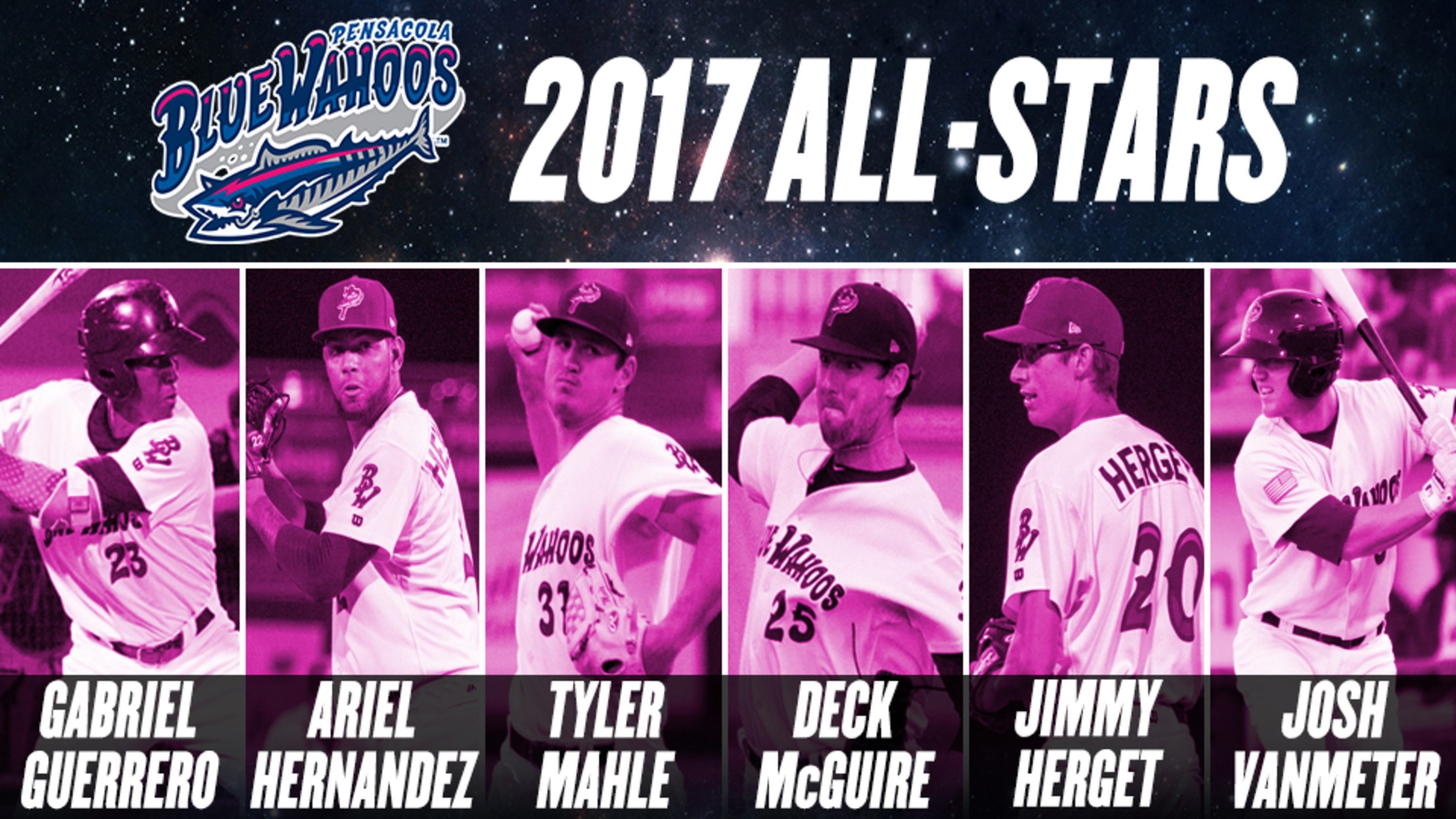 PENSACOLA, Fla. - The Southern League announced the 2017 South Division All-Star team roster on Wednesday. The Blue Wahoos, who currently lead the Southern League South Division, had six players, Gabriel Guerrero, Jimmy Herget, Ariel Hernández, Deck McGuire, Tyler Mahle and Josh VanMeter, named to the team. 
Blue Wahoos even series; Shutout M-Braves 2-0
VanMeter's First Homerun Propels Fish to 6th Shutout Win of 2017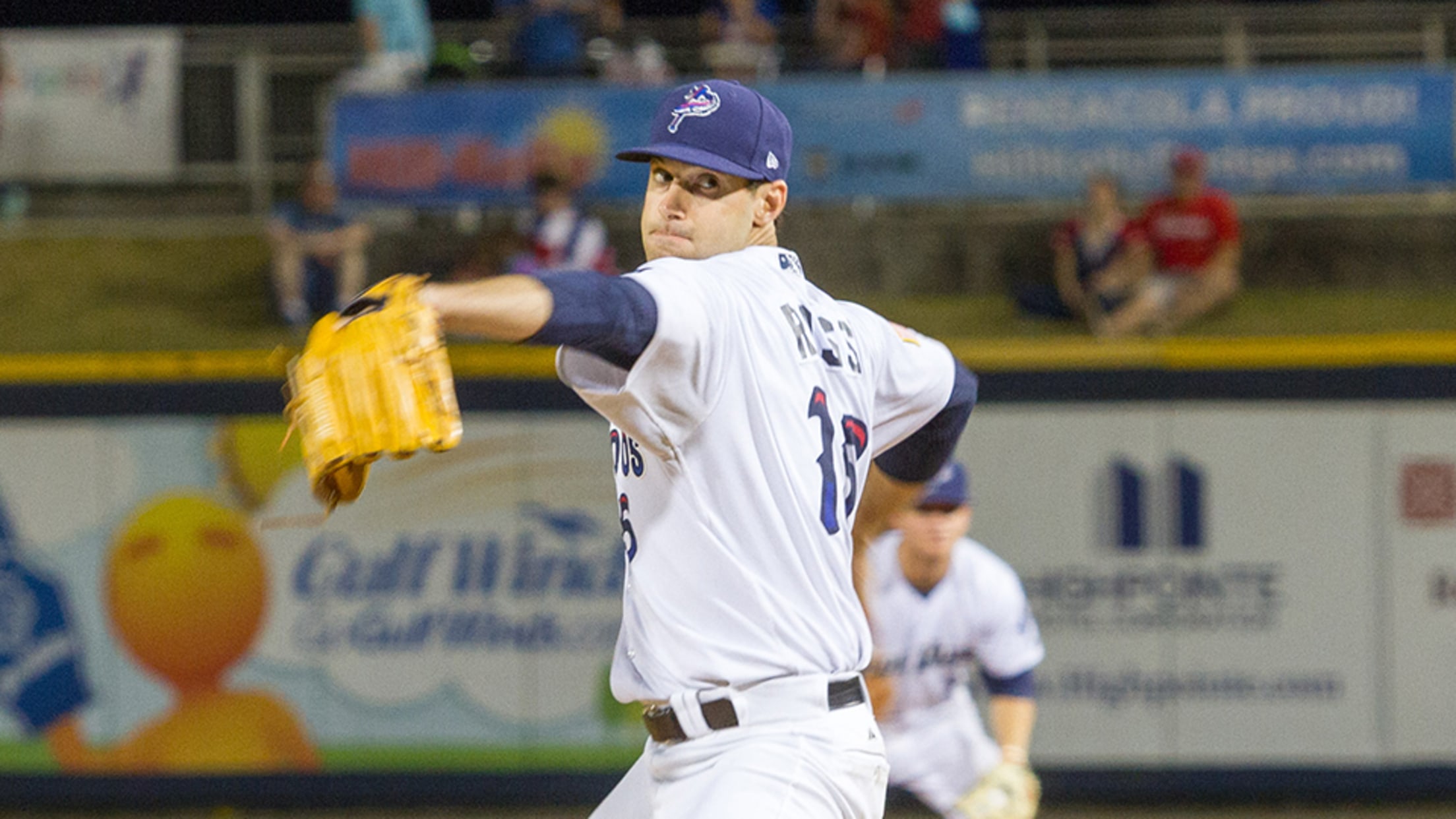 PEARL, Miss., - In a game that featured arguably the Southern League's two best pitchers, one swing of the bat by Josh VanMeter proved to be the difference.
Pensacola Crushes Five Home Runs
Blue Wahoos win series, 3-2, over BayBears.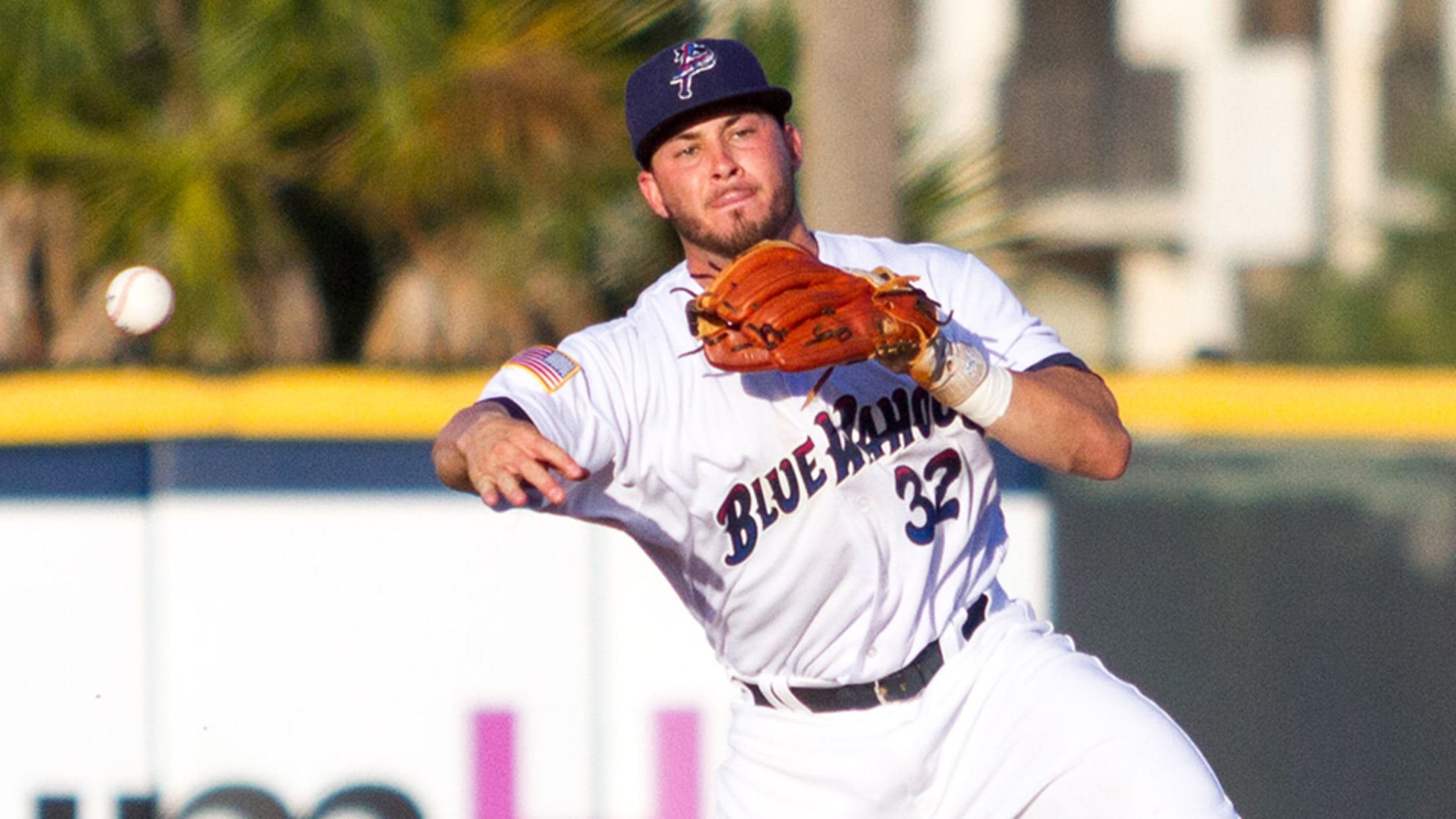 PENSACOLA, Fla., - The Pensacola Blue Wahoos lineup erupted Monday with five home runs by five different hitters to tie the franchise record.
Wahoos Fry Shrimp for Fifth Straight Win
VanMeter redeems himself with bases clearing single.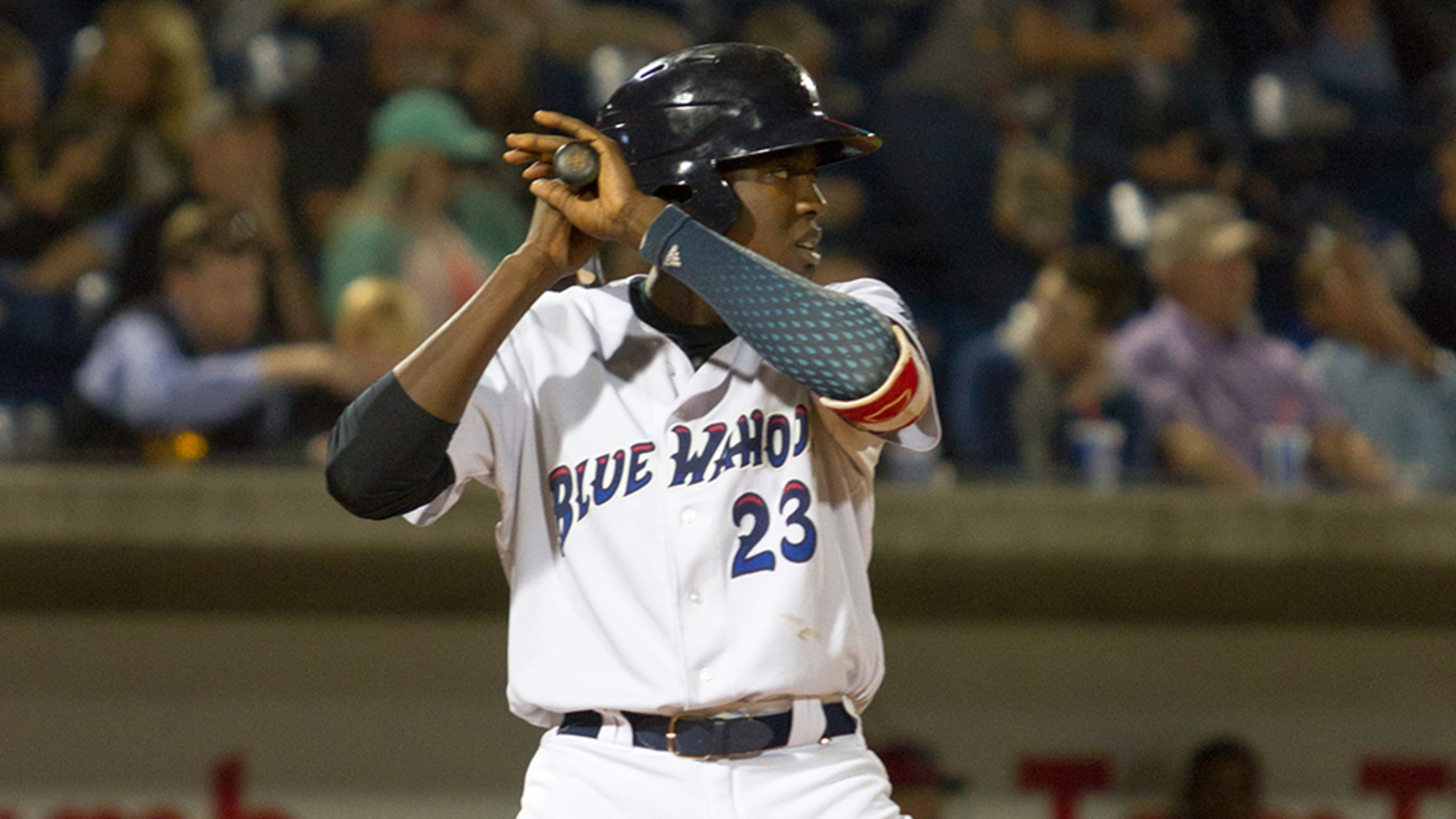 Wahoos Devour Shrimp with Late Inning Win
Pensacola posts season highs in runs and hits.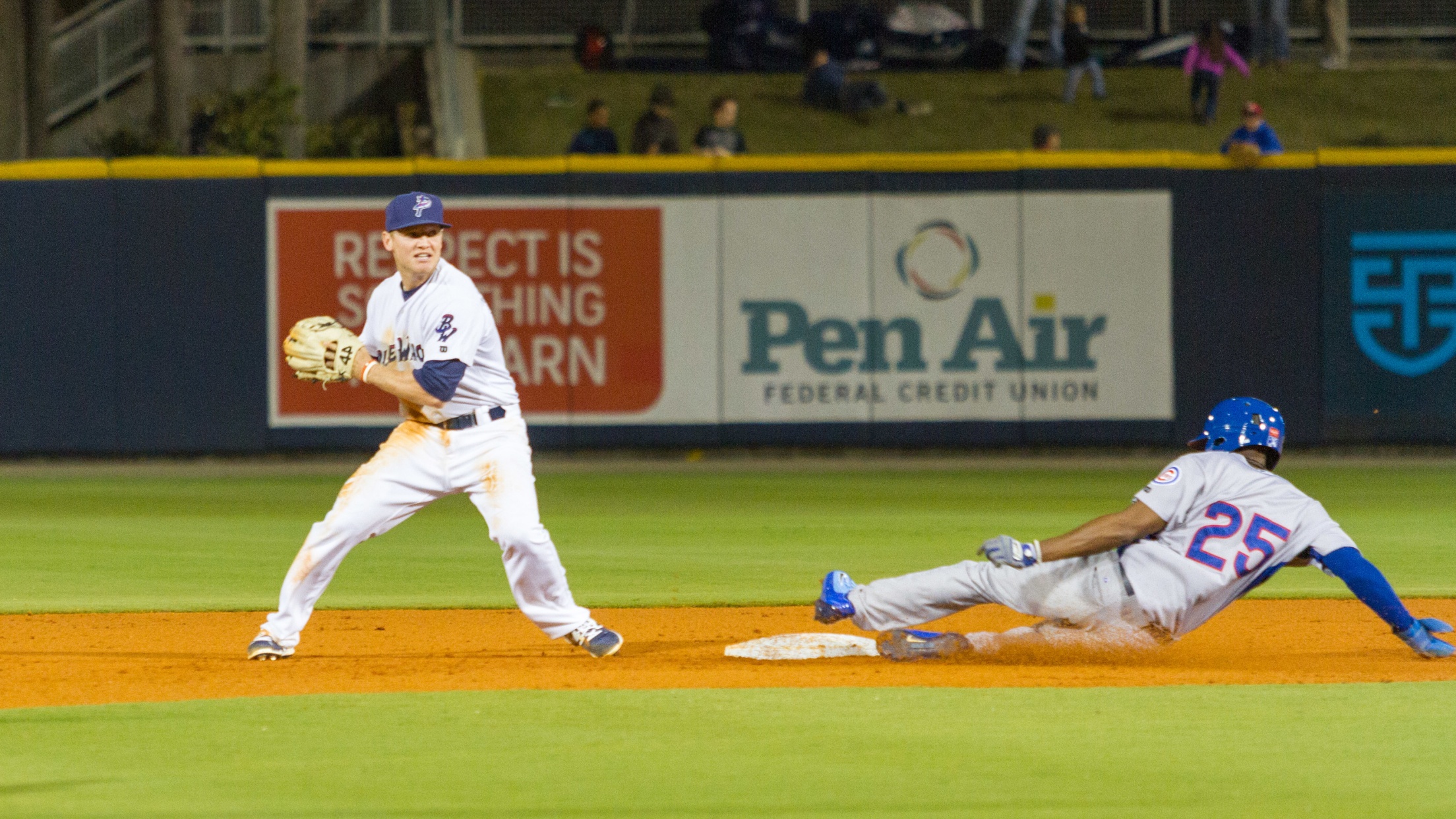 Castillo Pitches Another Gem
Blue Wahoos win third straight game.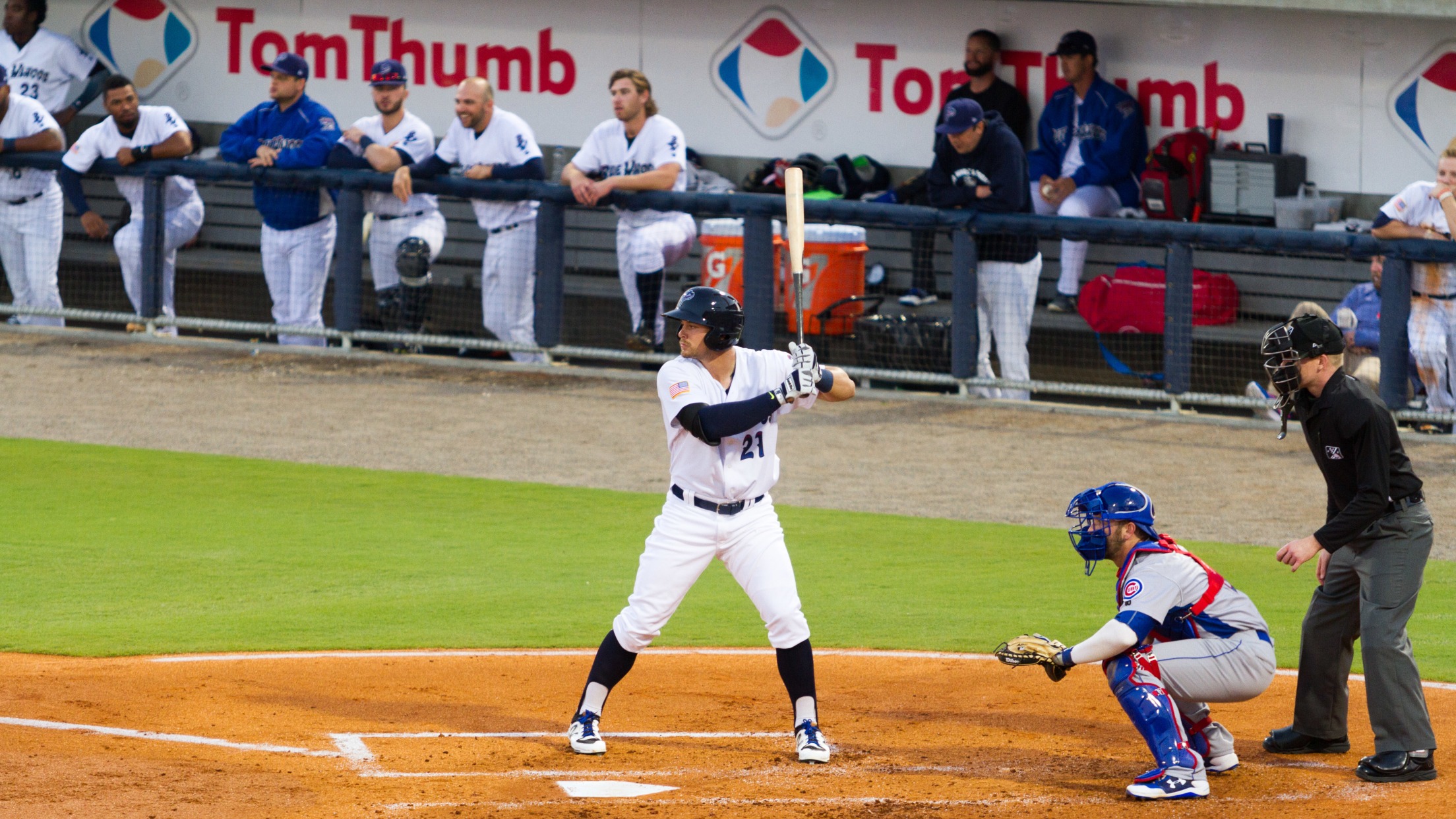 Tennessee Tops Pensacola After 5-Run Inning
Mesoraco hits first home run in two seasons.