MiLB's best of the decade: Performances
Fisher grabs top spot with dozen-RBI debut in Cal League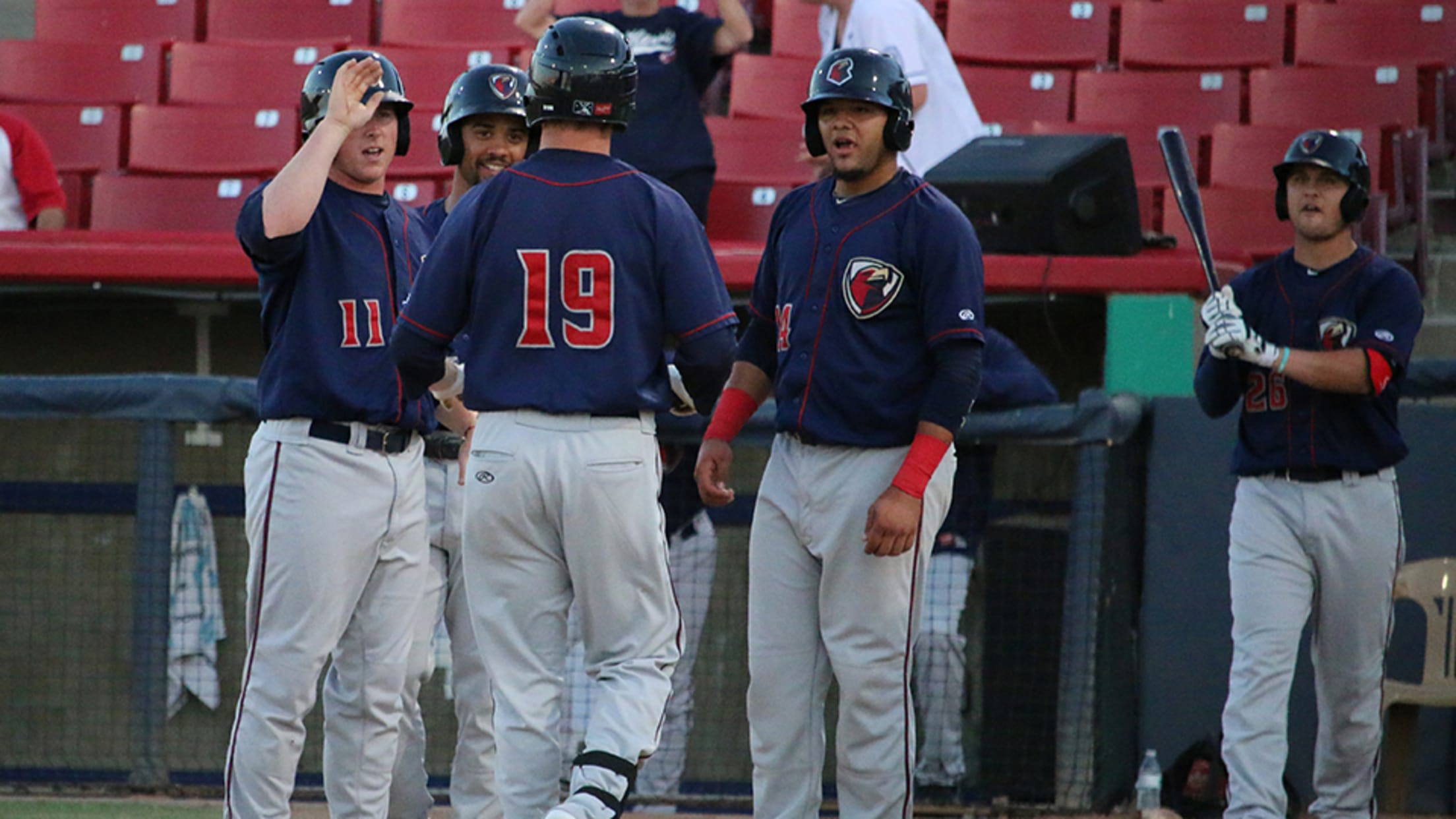 A record-breaking three-homer, 10-RBI night. A couple of no-hitters, one in which the ball did not leave the infield and one in which a very promising prospect set a team record with 14 strikeouts. And a 15-strikeout hitless effort that put a team within one win of a league championship.
Urias homers in Chihuahuas' record rout
Padres No. 3 prospect logs season-high four hits, four RBIs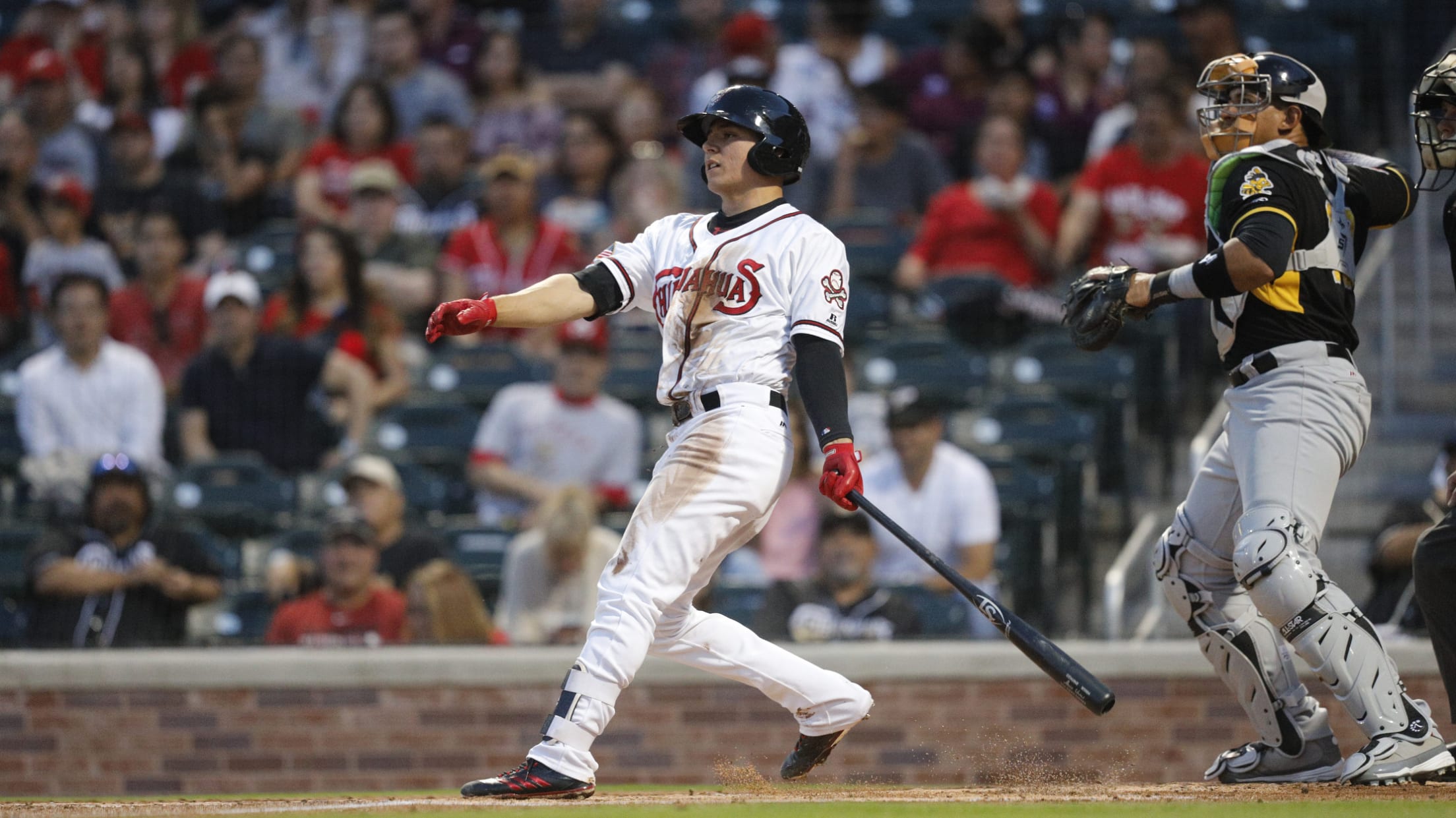 Triple-A El Paso had the biggest offensive night in team history on Saturday, and Luis Urías was at the center of it all.MLB.com's No. 24 overall prospect went 4-for-6 and blasted a three-run homer to plate the franchise-record 23rd run in the Chihuahuas' 24-4 rout of Tacoma at Southwest University
Padres Prospect Primer: Talent abounds
Urias leads next wave in baseball's top-ranked farm system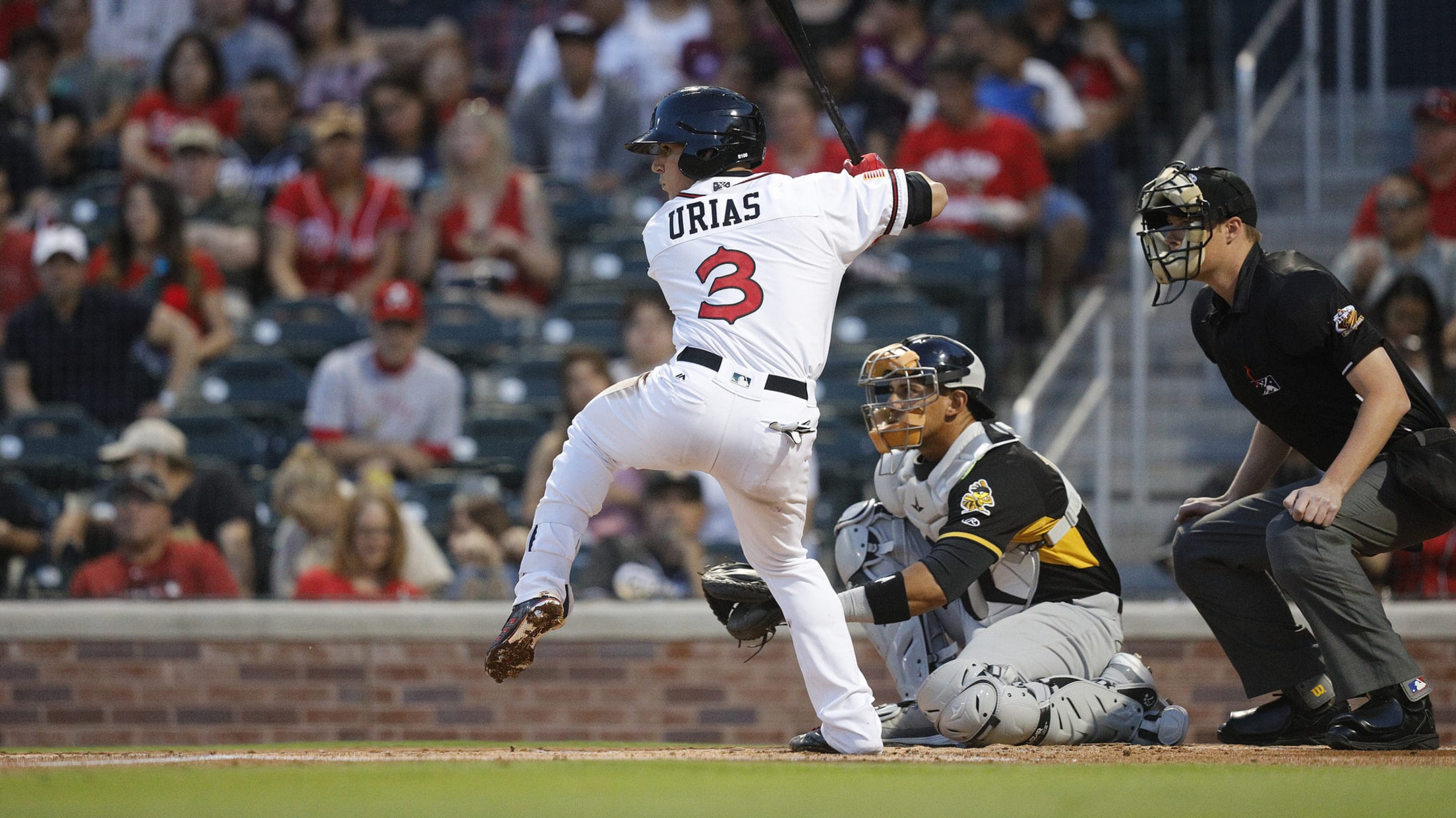 Some players are on the verge of stardom, others are entering a crucial phase of their development and still others are getting their first tastes of full-season ball. With the 2019 season approaching, MiLB.com takes a look at the most intriguing prospects from each MLB organization. Shining Star: Luis Urías,
Top prospects opening 2019 in the Majors
Tatis, Jiménez, Robles lead large crop on MLB's Opening Day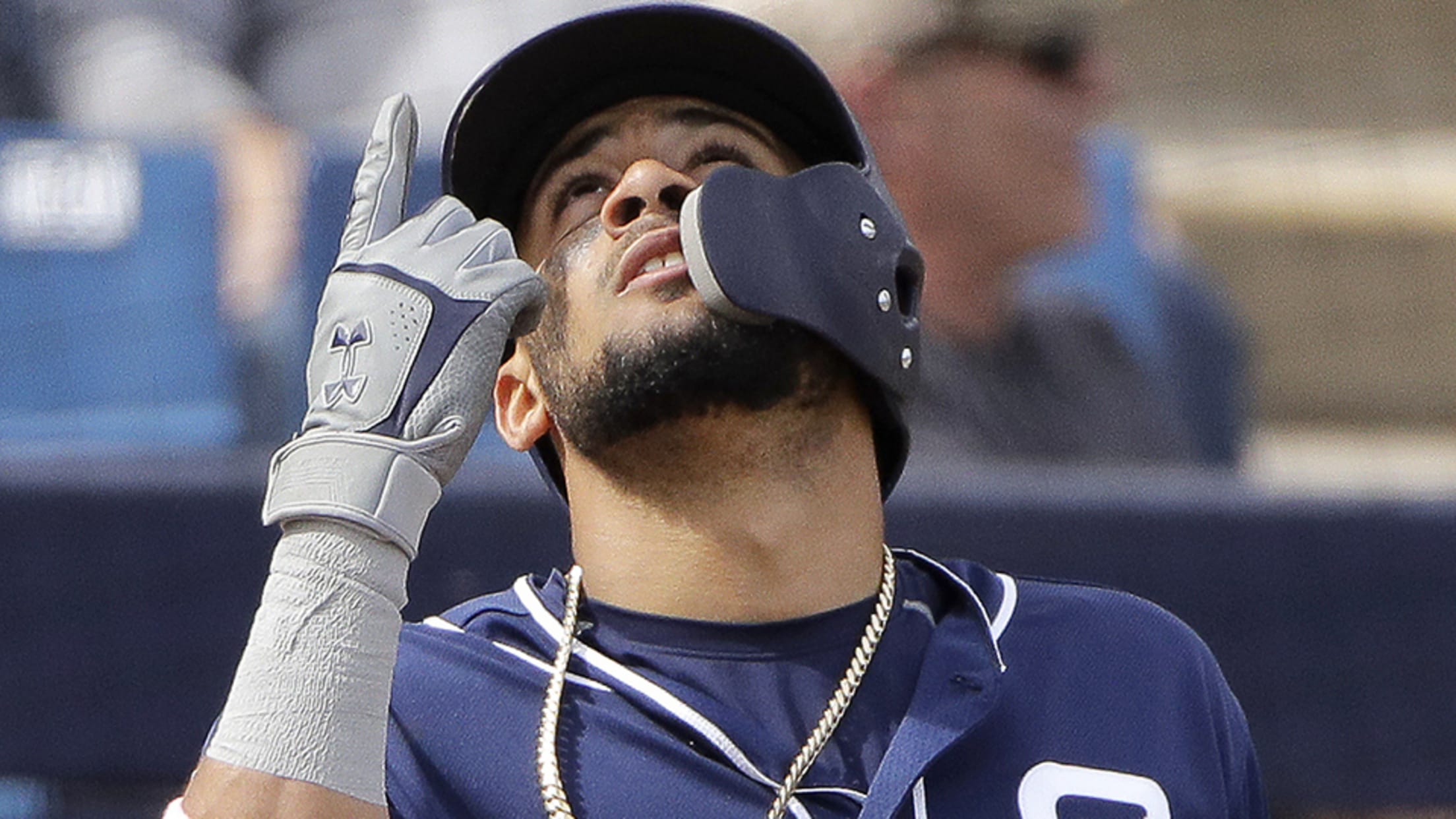 Are the tides turning?This is perhaps the most aggressive teams have been in pushing top prospects to the Major Leagues in recent memory. In 2018, nine of MLB.com's Top 100 Prospects found themselves on Major League Opening Day rosters. This year -- when 28 of the game's 30 clubs will
Paddack takes over spring K lead
Padres No. 5 prospect fans six, runs Cactus League total to 20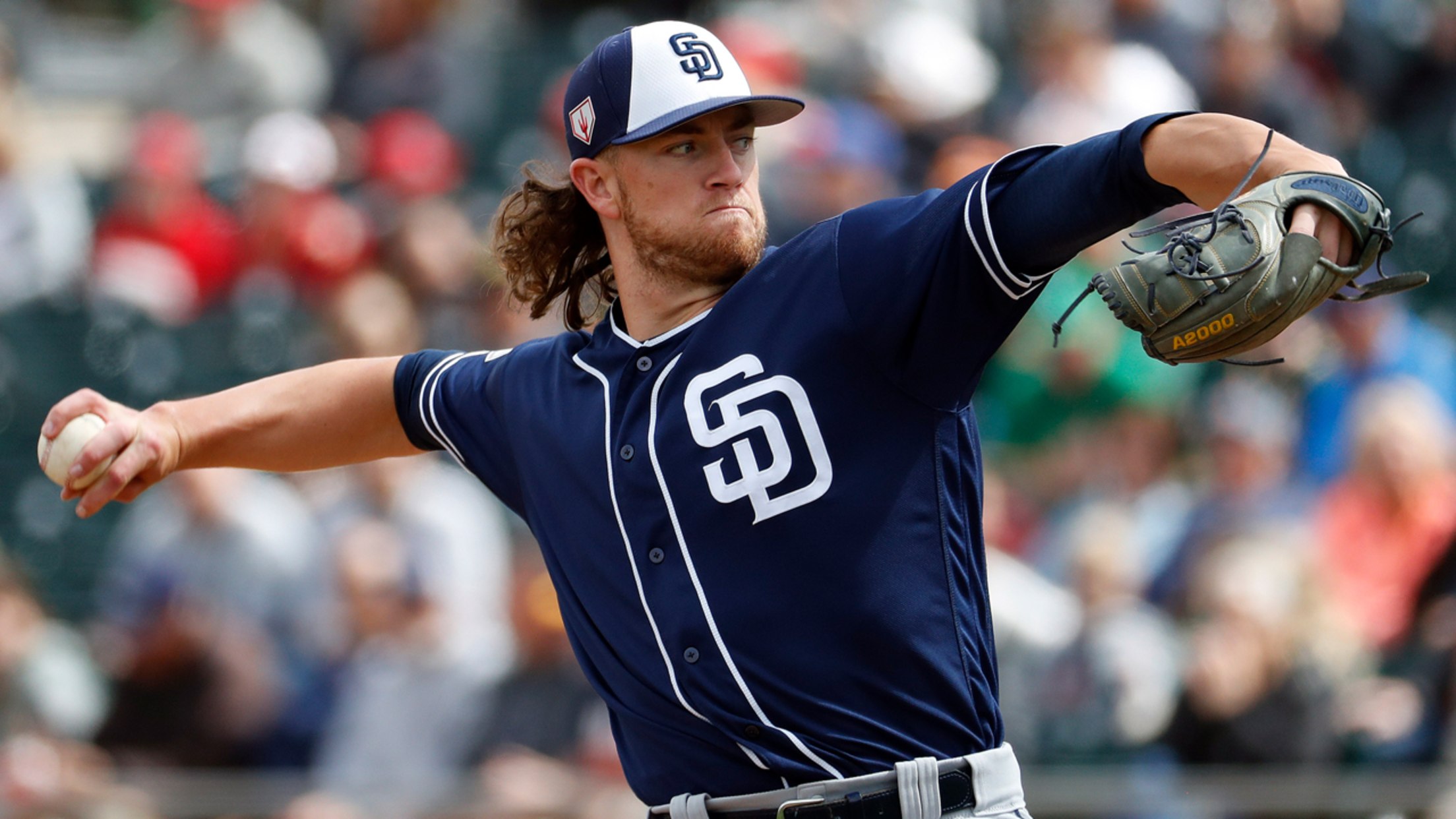 Chris Paddack might not open the 2019 season in the San Diego rotation, but he's giving his organization a lot to be excited about for whenever that day arrives.Baseball's No. 34 overall prospect racked up six strikeouts over four innings to take over the Spring Training lead as the Padres
Toolshed: 2019 Spring Training preview
Top-100 prospects head to Arizona, Florida with plenty to prove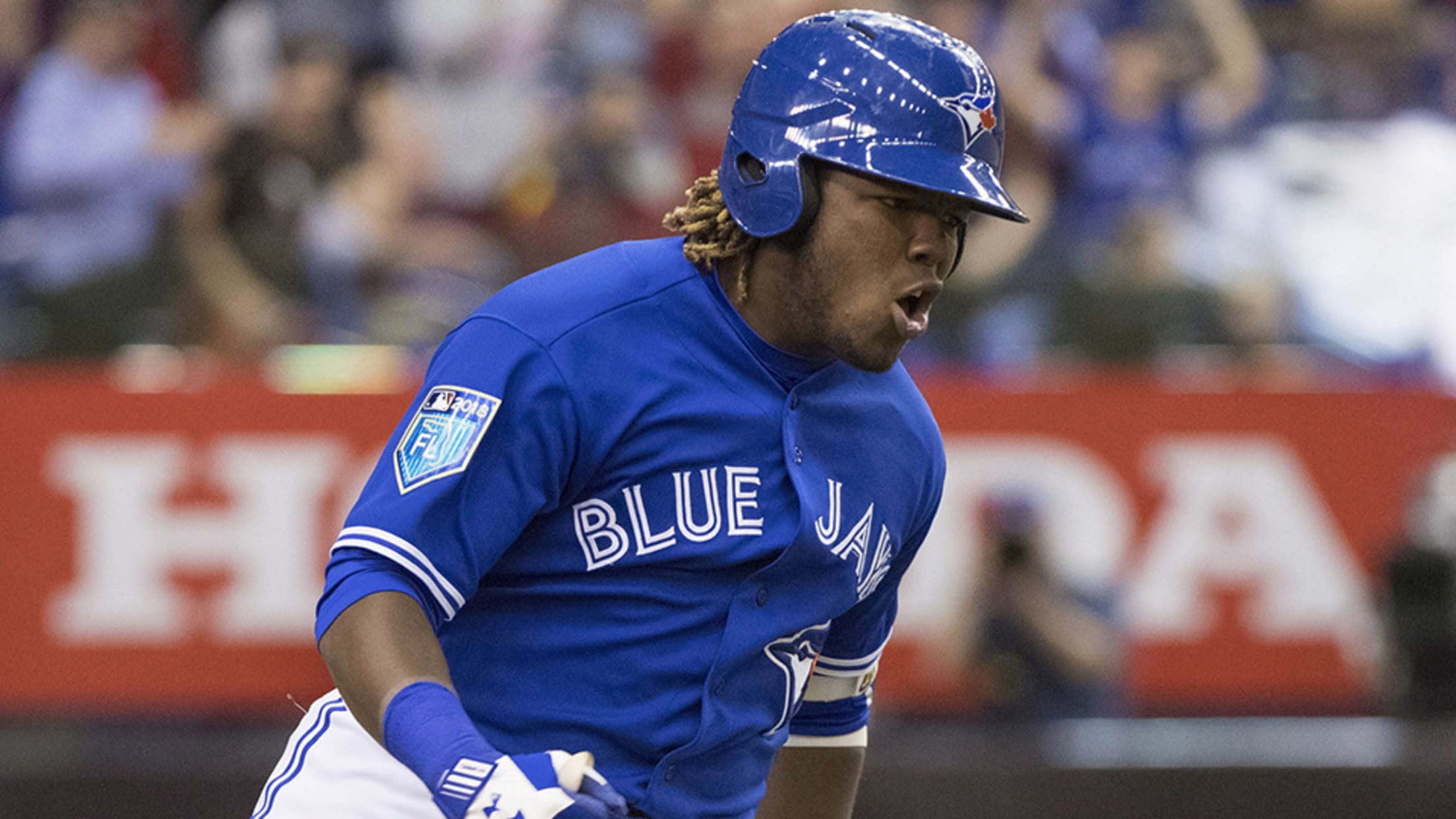 Pitchers and catchers are coming, pitchers and catchers are coming.One of the most optimistic times of the year arrived Sunday when pitchers and catchers reported to Oakland Athletics camp in Mesa, Arizona, officially beginning Spring Training in 2019. Most other tandems will report Tuesday and Wednesday with position players coming
2019 Prospect Projections: NL West rookies
Tatis, Urias, Mejia should set foundation for future in San Diego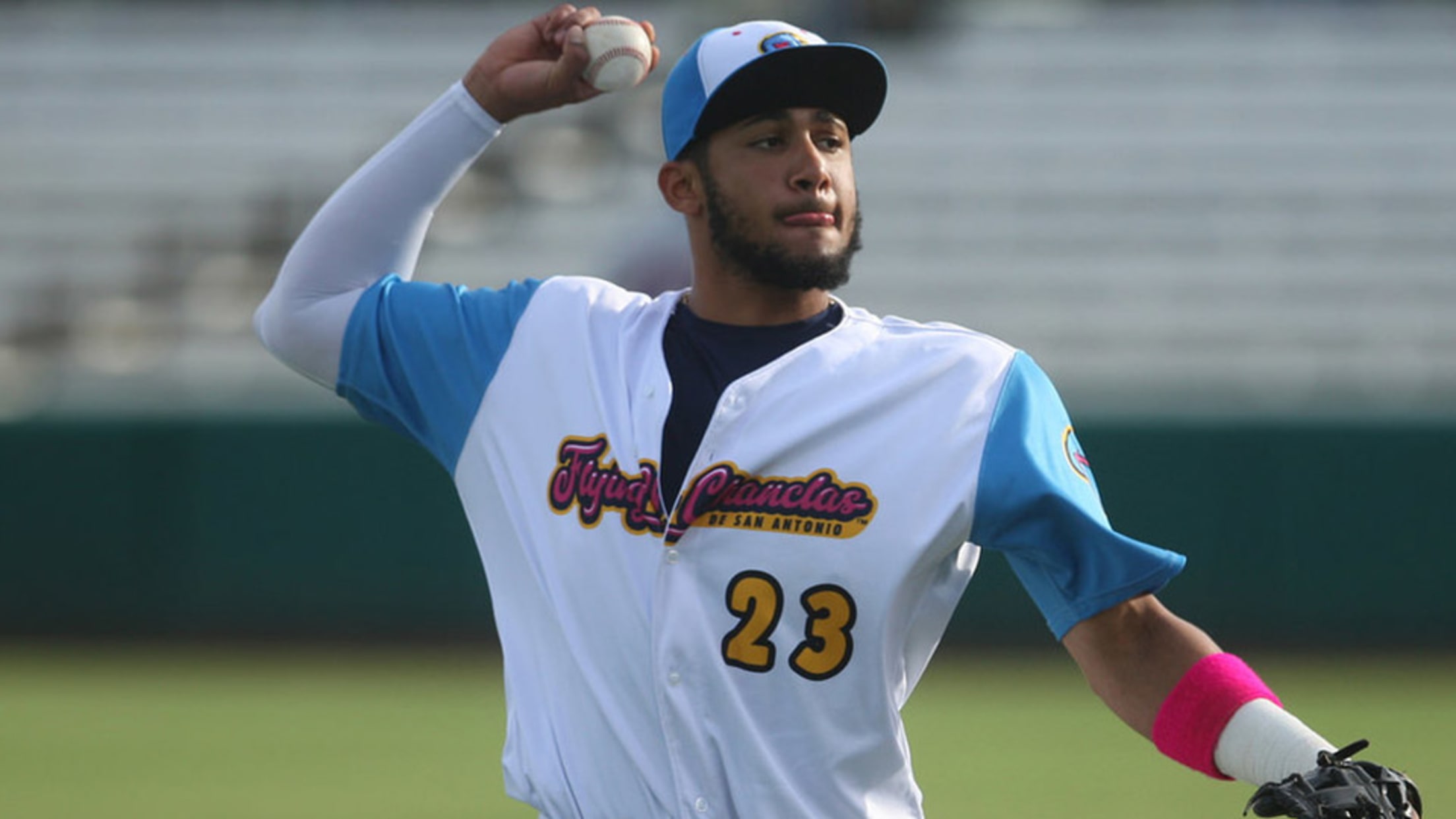 This is the final installment of a six-part Toolshed series that uses FanGraphs' Steamer600 projections to look at how prospects would fare over a full Major League season in 2019. The system bases its forecast on 600 plate appearances for position players, 450 plate appearances for catchers, 200 innings for
Chihuahuas' Mejia powers up again
Padres No. 3 prospect homers in second four-hit game of '18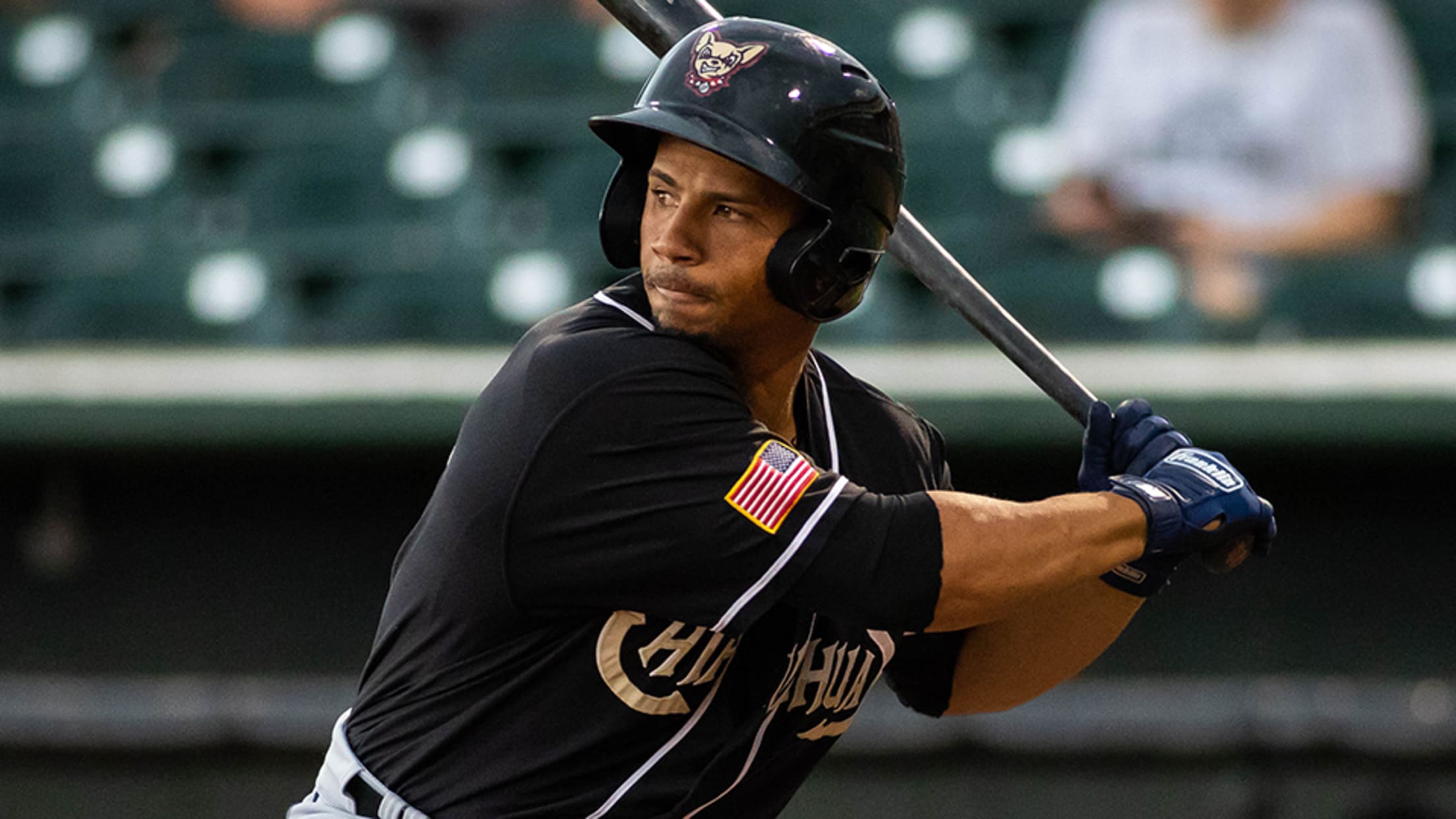 Francisco Mejía is red-hot, and just in time for the playoffs.The third-ranked Padres prospect churned out his second four-hit game of the season -- the first since his trade from Cleveland on July 19 -- and homered for the fifth time in 10 contests Sunday as Triple-A El Paso knocked
Toolshed: September expansion preview
A look at which top prospects should, could, won't move up soon
The prospects are coming. The prospects are coming.Major League active rosters are set to expand Saturday, Sept. 1, allowing teams the opportunity to include any members of their 40-man rosters in time for the final playoff push. That means a good amount of MLB.com's Top 100 Prospects will pour into
Prospect Roundup: Games of Aug. 13
Jimenez goes yard again for Charlotte; Beck flirts with cycle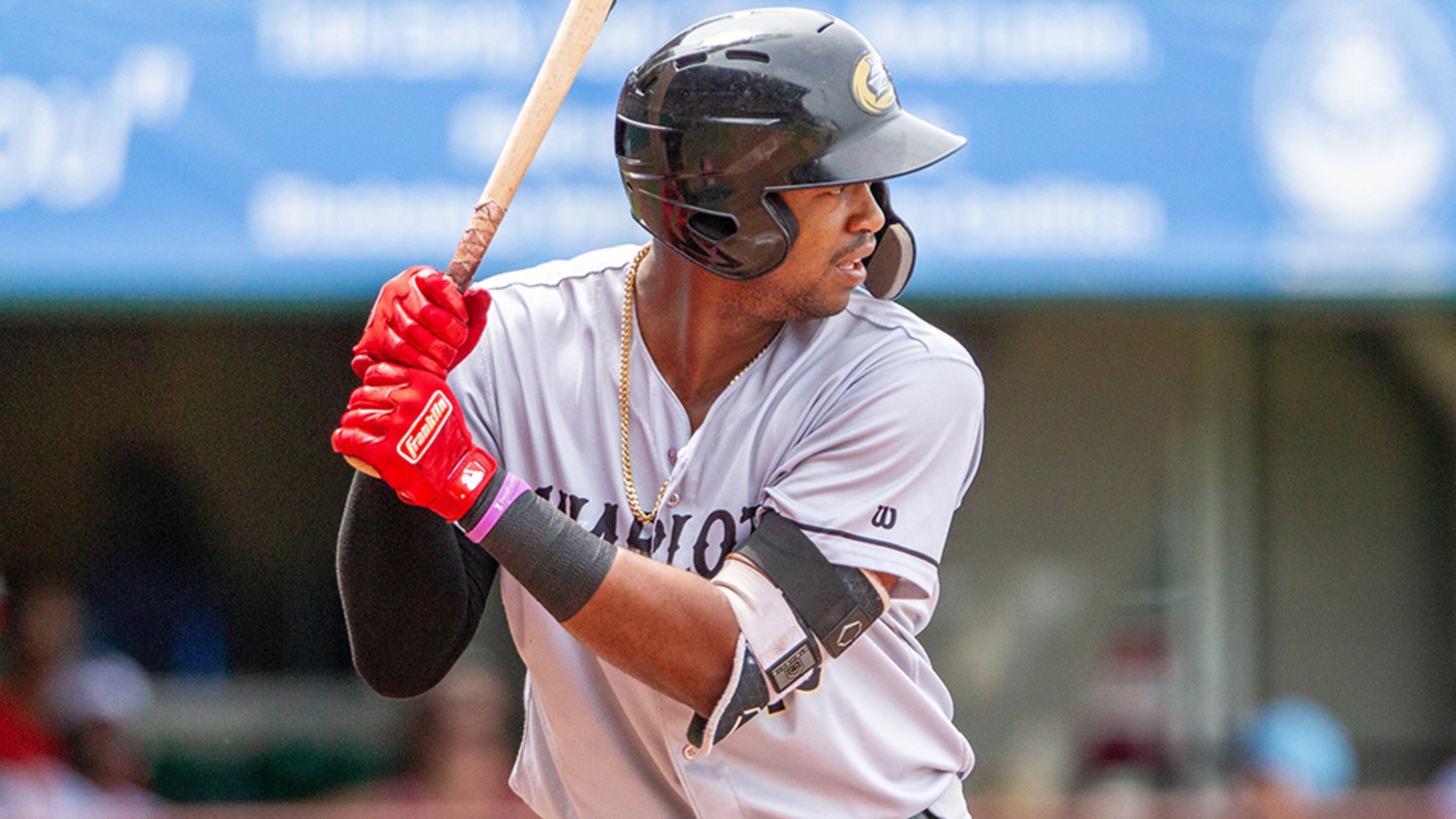 Theme of the dayPitching top to bottom: On a day when No. 76 overall prospectTouki Toussaint made his Major League debut with the Braves, No. 24 Kyle Wright grabbed headlines of his own with a seven-inning, one-hit gem for Triple-A Gwinnett. But it wasn't just at the top levels that
Prospect Roundup: Games of Aug. 5
Kopech keeps on trucking for Charlotte; Bart triples twice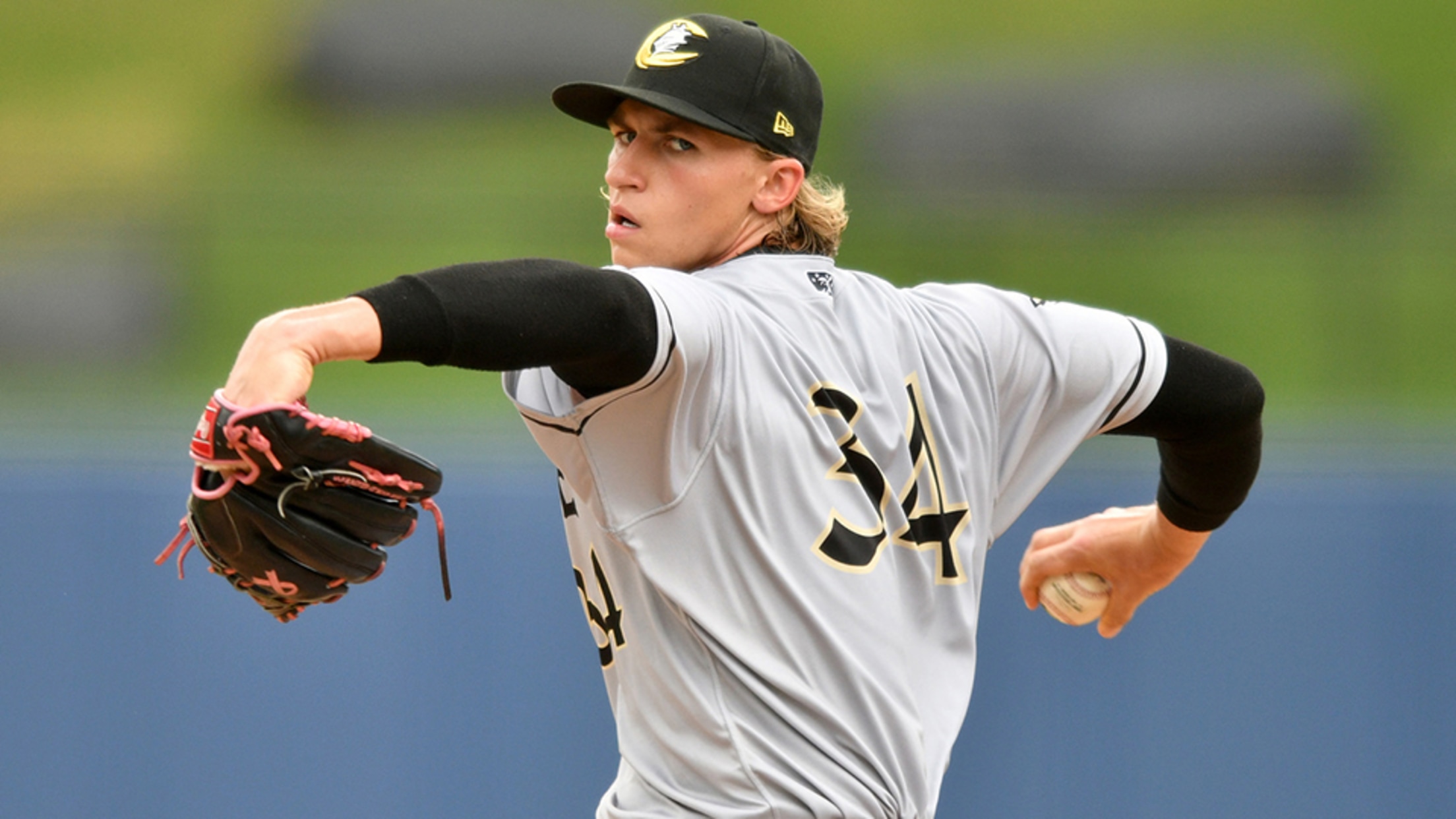 Theme of the dayHits and no hits at Class A: It was a day of extremes in Class A. Marlins prospects Taylor Braley, Jeremy Ovalle and Michael Mertz combined to throw a seven-inning no-hitter for Greensboro -- the Grasshoppers' first no-no since 2012 when Jose Fernandez was on the mound.
Toolshed: Prospects in need of strong finish
Astros' Tucker, Twins' Gordon hope to keep stocks high in August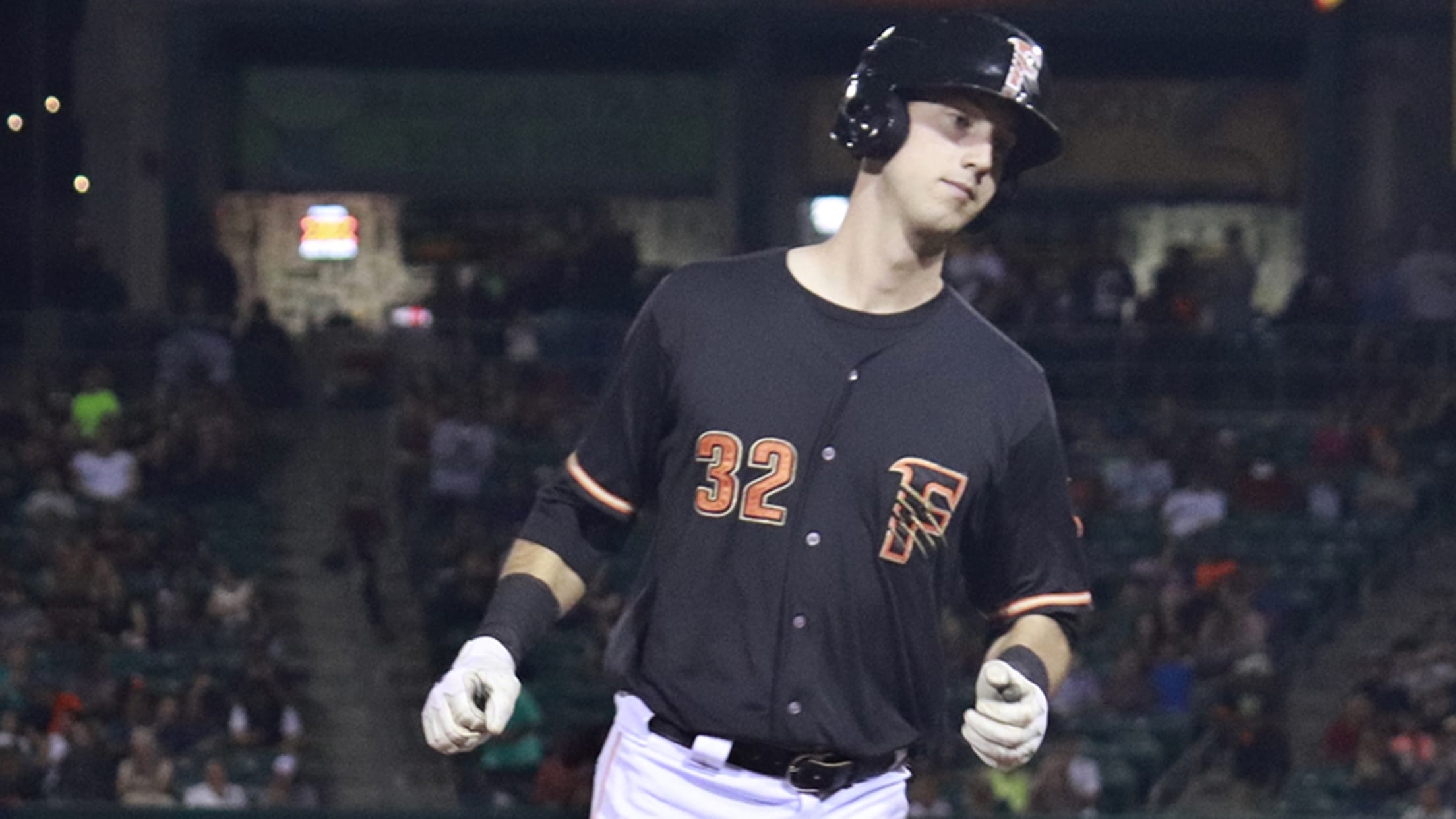 It's Aug. 3, meaning one month from today, most Minor League circuits will be playing their final game of the regular season. Indeed, the clock is ticking on 2018.Of course, it's not over 'til it's over -- and that's a good thing for some big-name prospects who need these next
Mejia collects three hits for Chihuahuas
Padres No. 3 prospect records first multi-hit game since trade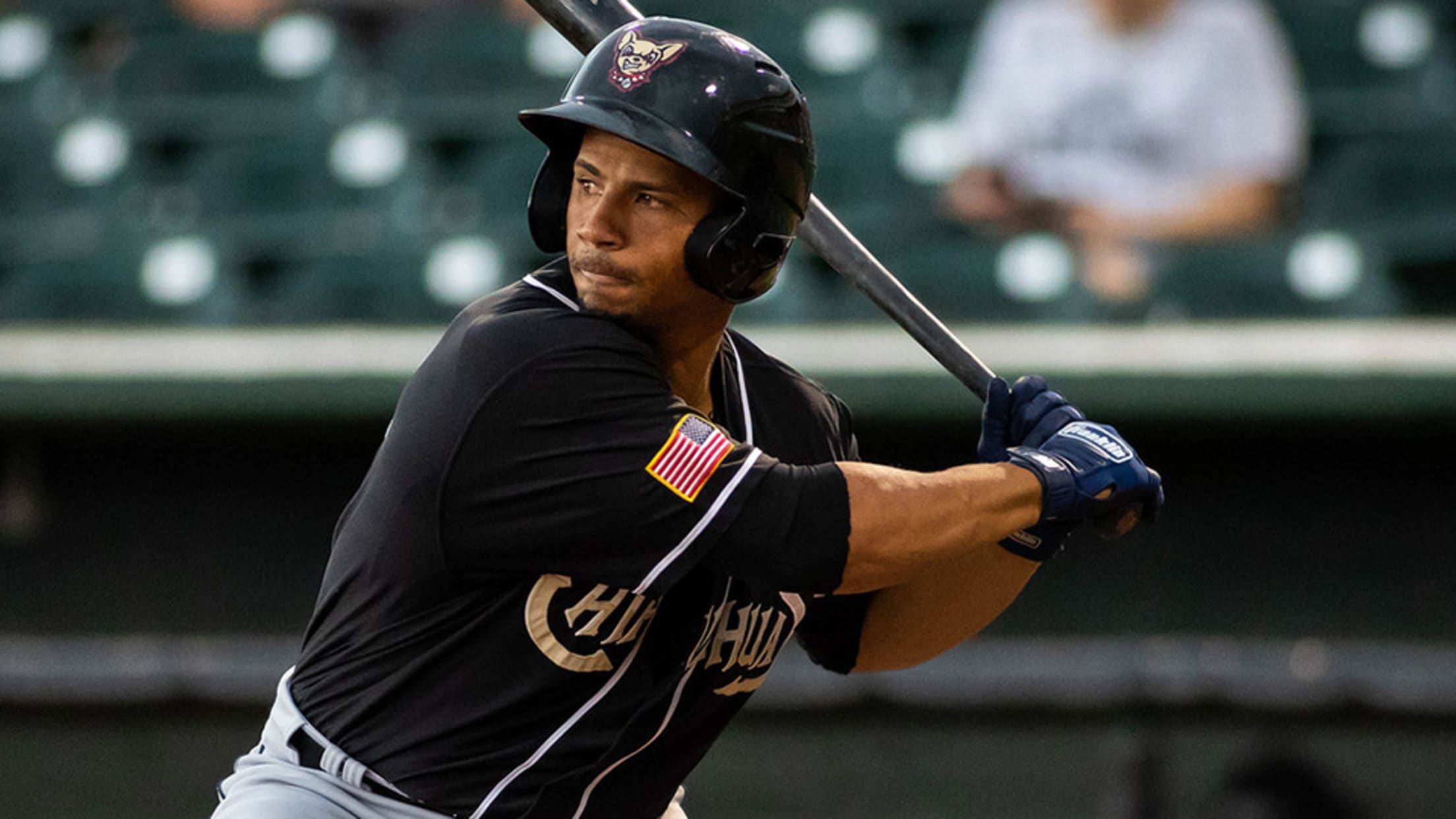 It doesn't matter if it's in Columbus in the International League or El Paso in the Pacific Coast League, Francisco Mejía rakes. The Padres' third-ranked prospect went 3-for-4 with a double in his first multi-hit game for his new team as Triple-A El Paso edged Oklahoma City, 2-1, on Saturday at Chickasaw
Toolshed: Top 10 traded prospects ... so far
Mejia, Diaz, Tate headline list of Minor Leaguers on the move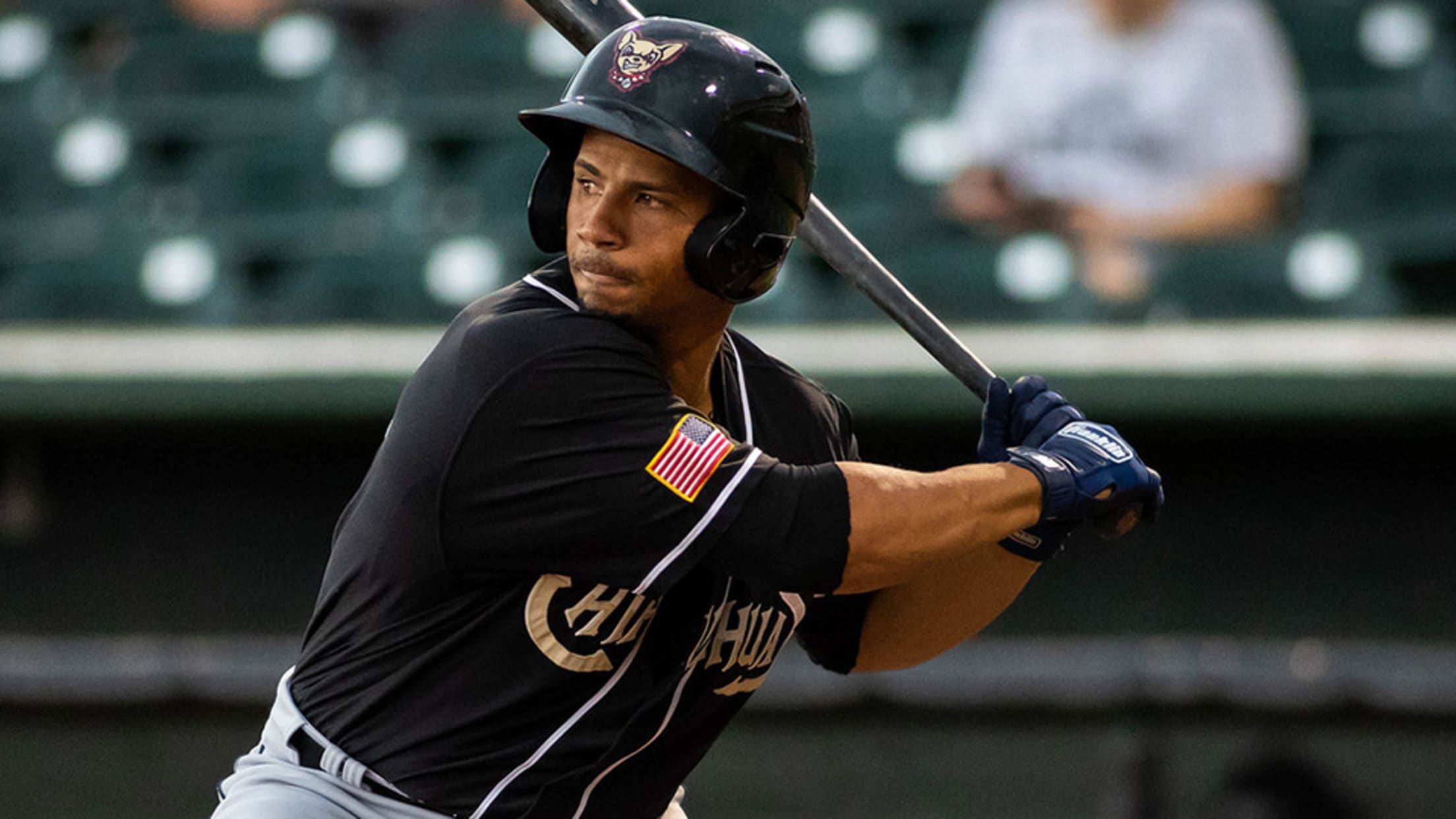 It's been a busy couple of weeks, huh?The machinations of the Trade Deadline are in high gear with only four days left before July 31. Some notable prospects have already moved to new organizations -- so many so that it's possible to sit down and create a list of the
Mejia traded to Padres for Hand, Cimber
Loaded San Diego system adds No. 15 overall prospect from Indians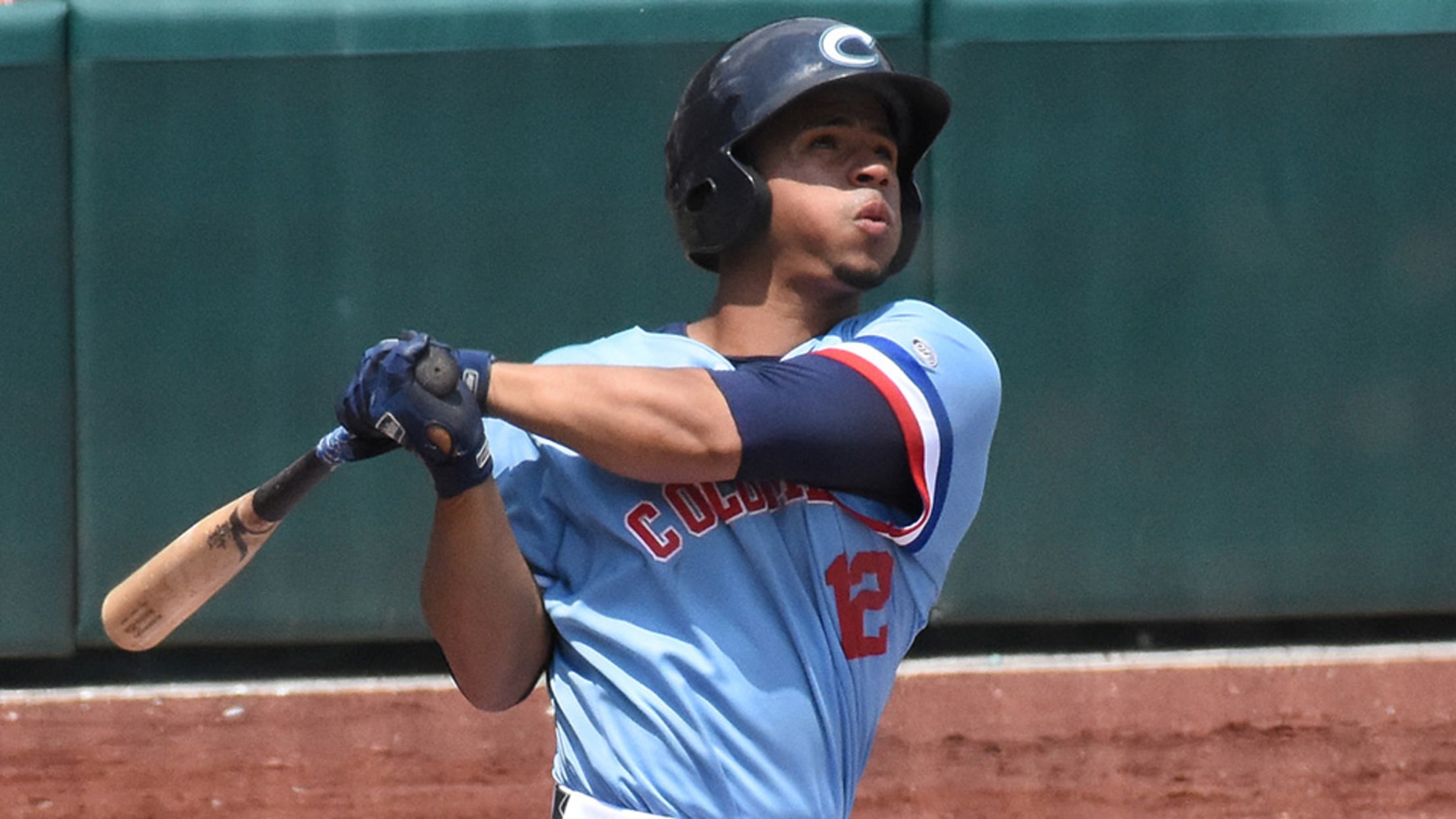 The game's best farm system just got even stronger.The San Diego Padres have acquired No. 15 overall prospectFrancisco Mejía from the Cleveland Indians for closer Brad Hand and right-handed reliever Adam Cimber, the clubs confirmed Thursday.
Prospect Roundup: Games of July 11
Mariners' Lewis doubles thrice; Twins' Lewis shows pop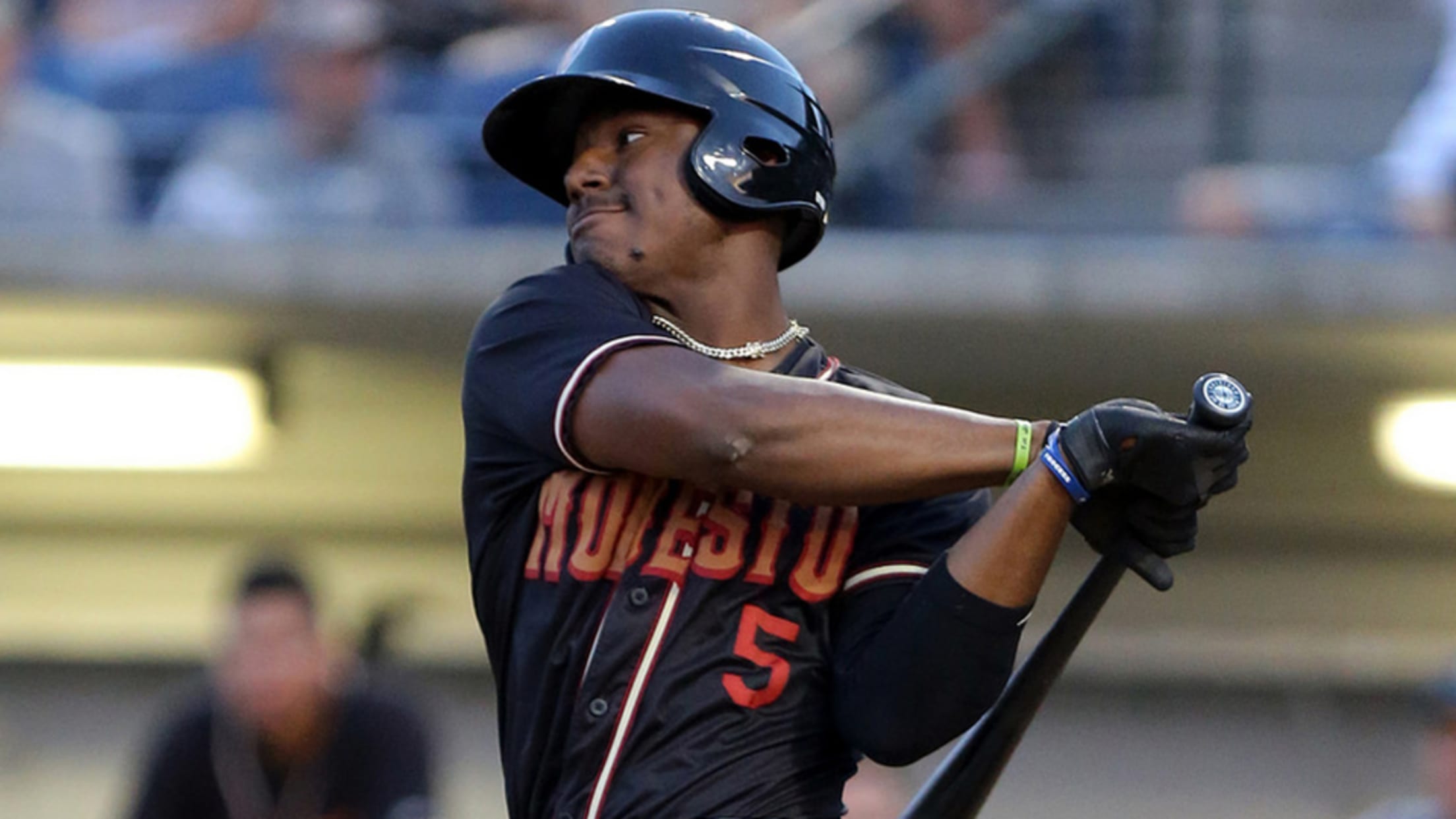 Theme of the dayWant to see a hitting competition?: The offense got going early on Wednesday when Brewers No. 6 prospectCorey Rayhomered three times for Double-A Biloxi. Then, the International and Pacific Coast League offenses kept it going by combining for 19 runs and 29 hits at the Triple-A All-Star
Clippers' Mejia exits after being hit by pitch
Top Indians prospect day-to-day with right forearm contusion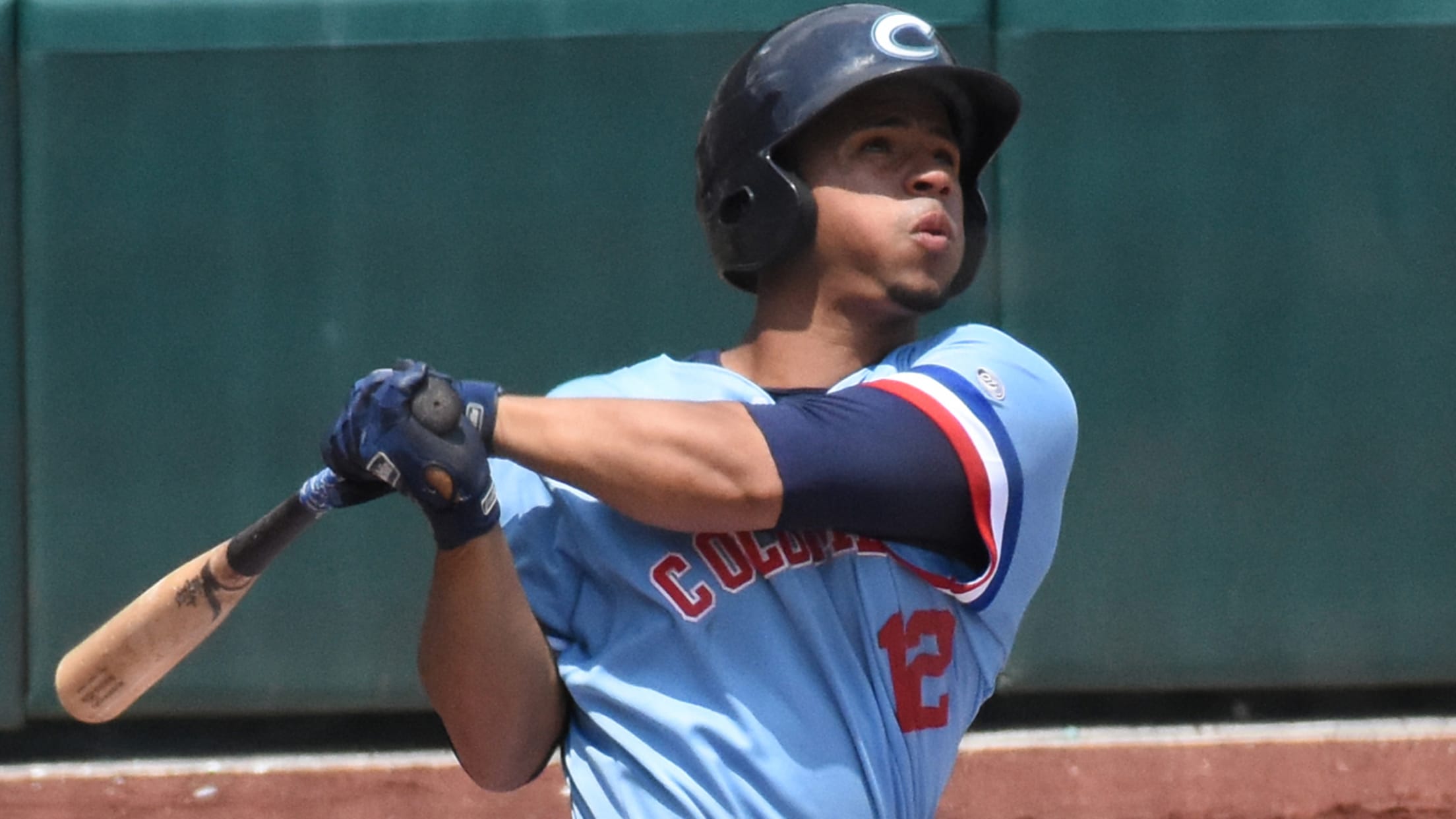 Francisco Mejía was the highest-ranked prospect named to the International League roster for Wednesday's Triple-A All-Star Game at his home ballpark. Now his availability is in jeopardy.The top Indians prospect was hit by a pitch in the first inning of Sunday afternoon's game with Columbus and sustained a right forearm contusion,
Jays' Smith wins third weekly award of 2018
Toronto prospect continues breakout season with first FSL honor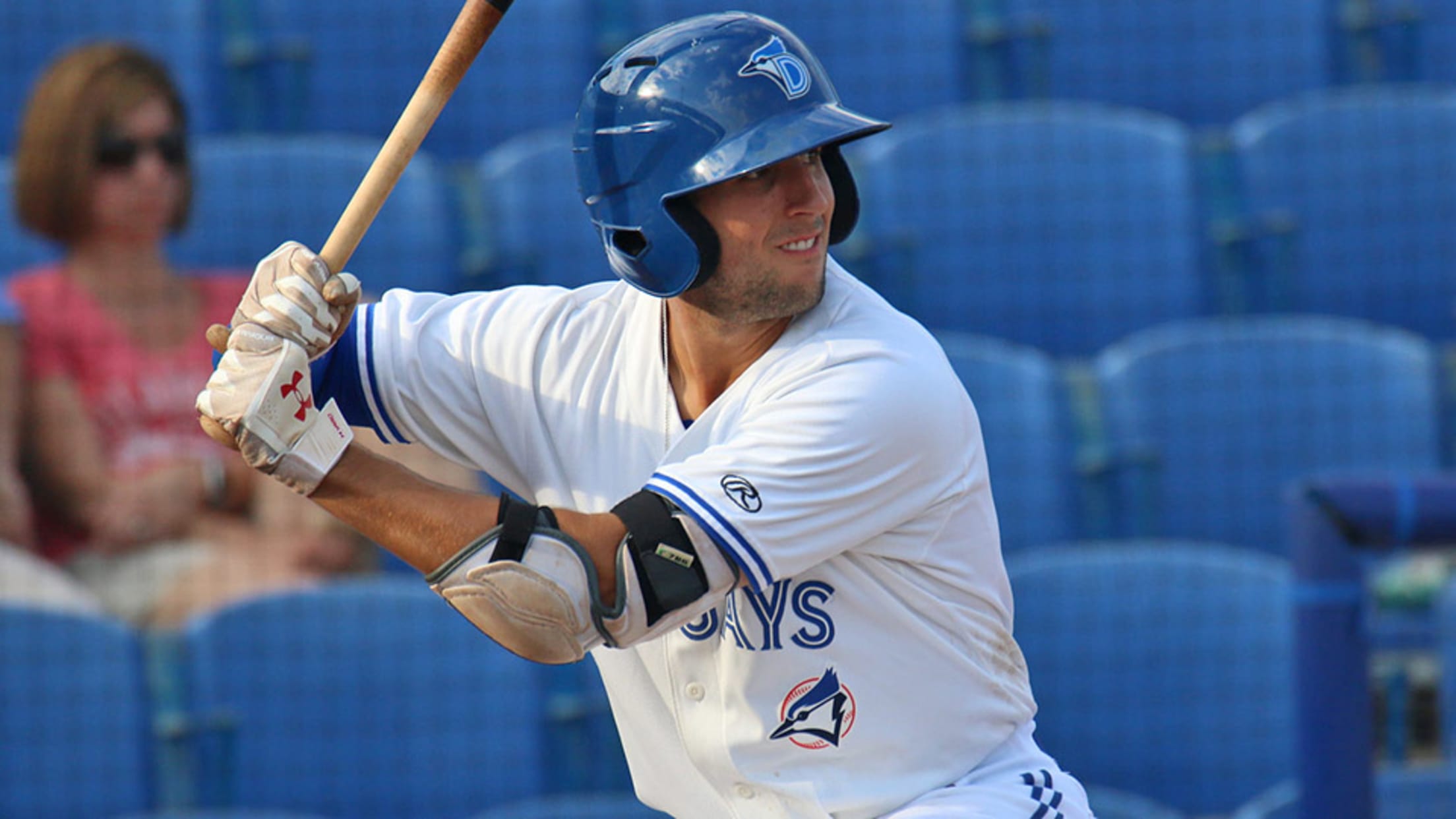 Kevin Smith has been here before, and based on the way things are going, it might be a safe bet he'll be back again. The Blue Jays' No. 18 prospect has been named Florida State League Offensive Player of the Week after going 12-for-29 (.414) with a homer, triple, three
Mejia stays hot with four-hit game
Top Indians prospect accomplishes feat for eighth time in career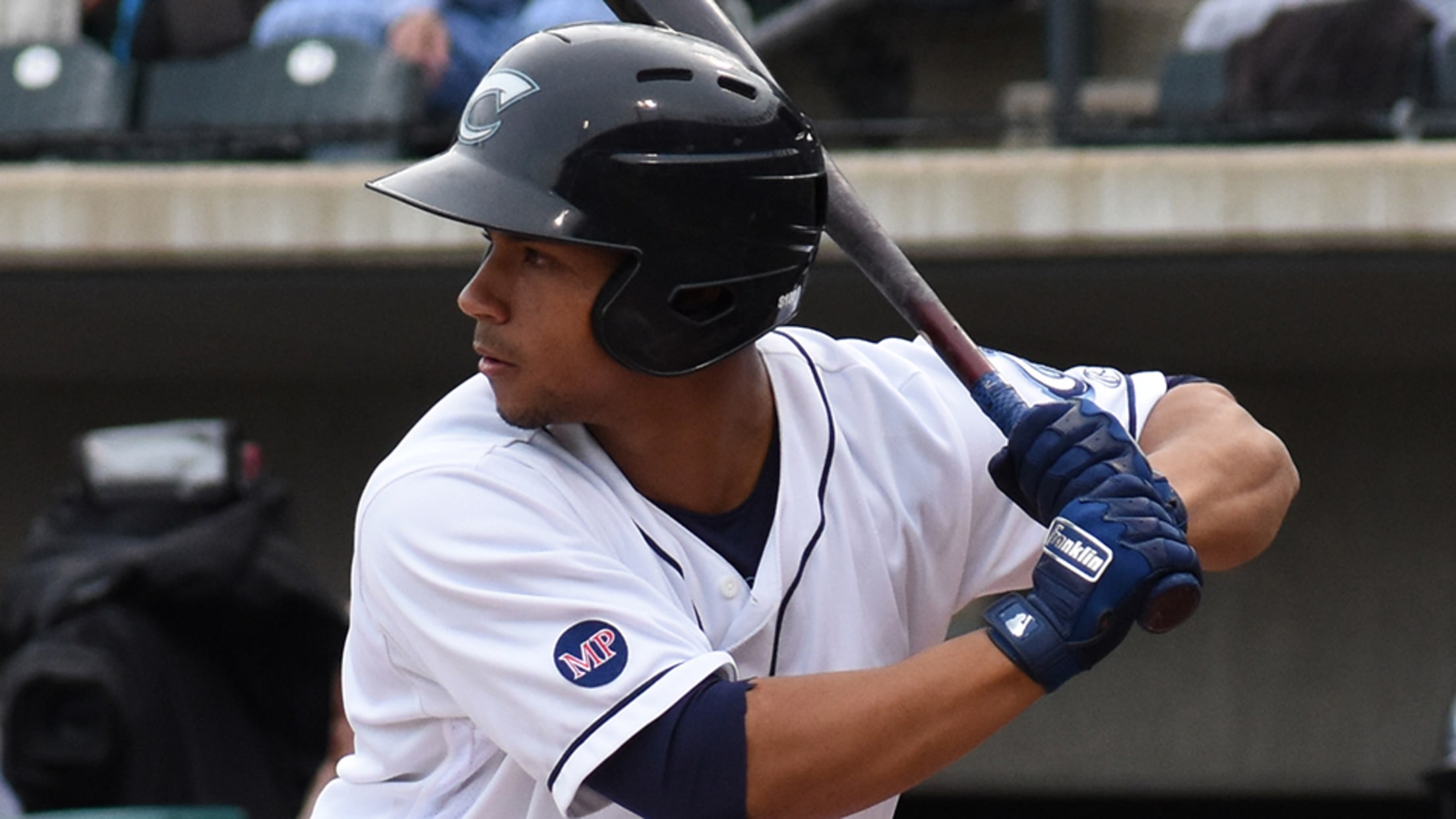 Francisco Mejía will be sad to see June end. The Indians' top prospect continued his torrid month with a 4-for-5 showing Friday, doubling, driving in two runs and scoring twice in Triple-A Columbus' 10-6 win over Indianapolis at Huntington Park. 
Mejia goes deep during three-hit night
Top Indians prospect has amassed six straight multi-hit games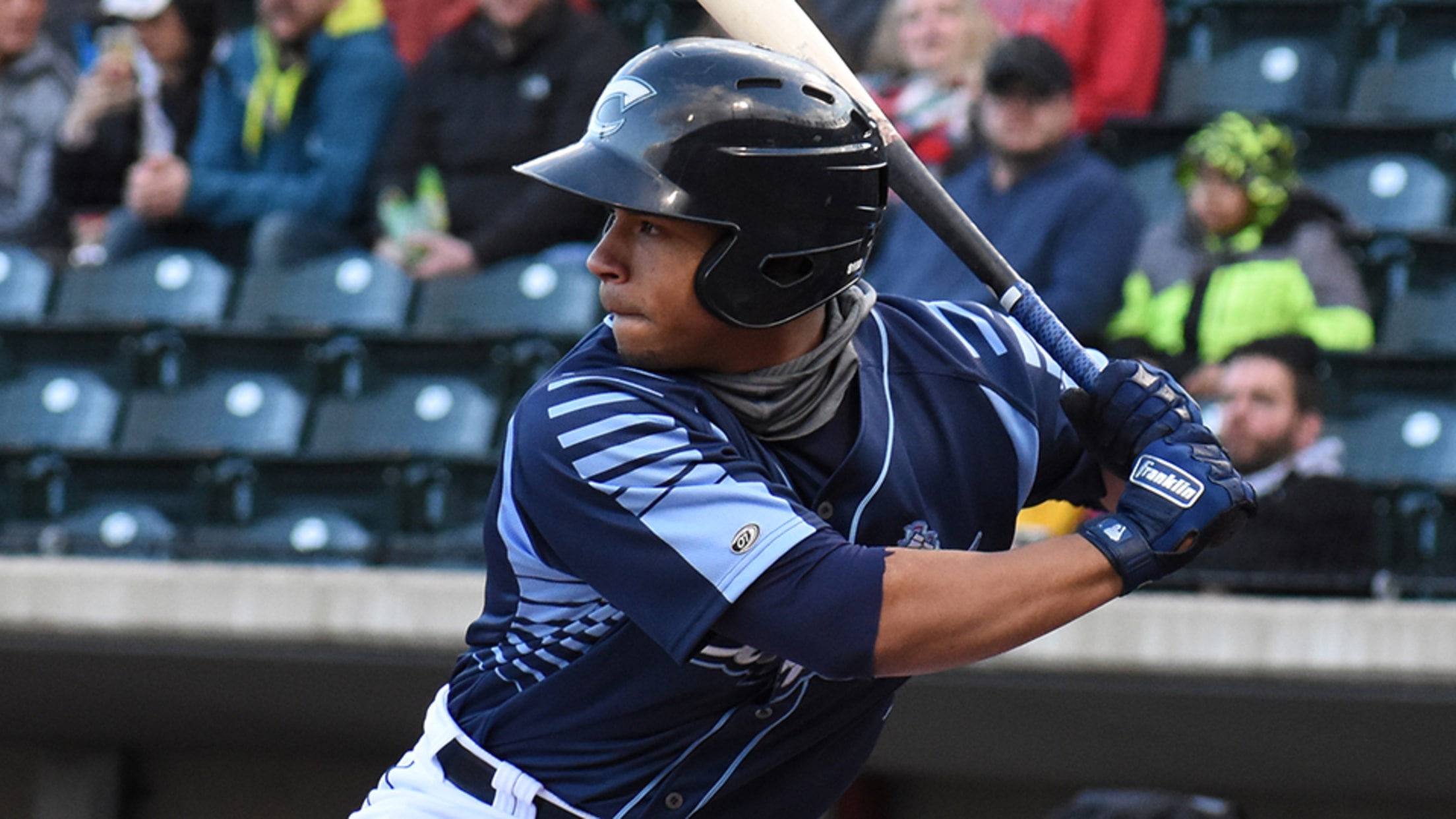 Francisco Mejía's stay with the Indians earlier this month lasted one day and did not include an appearance on the field. But it might have provided the spark that turned his season around.Cleveland's top prospect kicked off a four-run rally with a solo homer and finished with three hits as
Mejia, Allard among IL All-Star selections
Clippers catcher, Stripers lefty to lead squad vs. PCL on July 11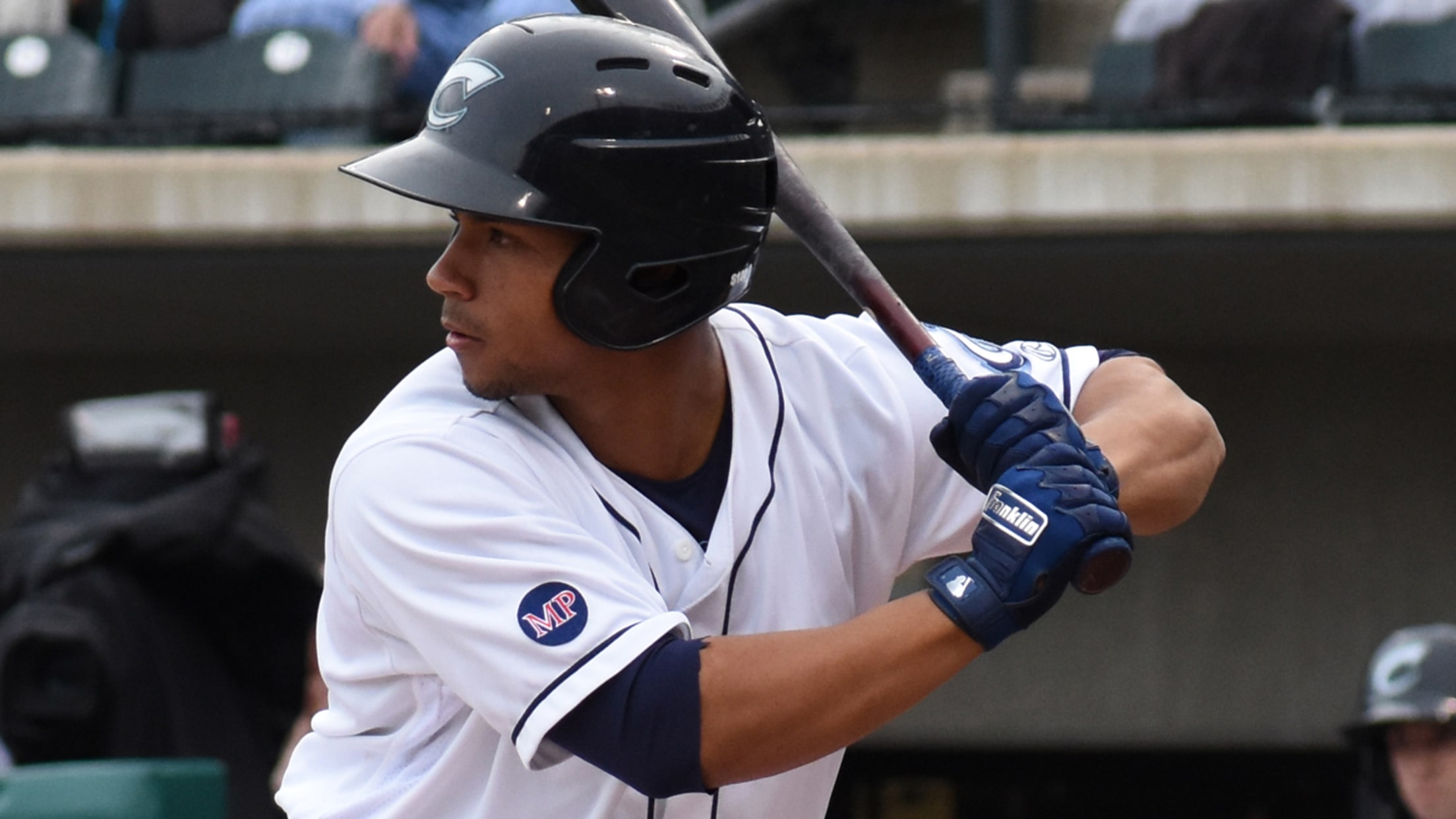 The Triple-A All-Star Game returns to International League soil next month, and the circuit will be ready with a talent-laden squad.A pair of MLB.com top-100 prospects -- Cleveland catcher Francisco Mejía (No. 17 overall), who will be playing at his home park in Columbus, and Braves lefty Kolby Allard (No.
Prospect Roundup: Games of June 20
Keller turns in another quality start; Jackson tees off twice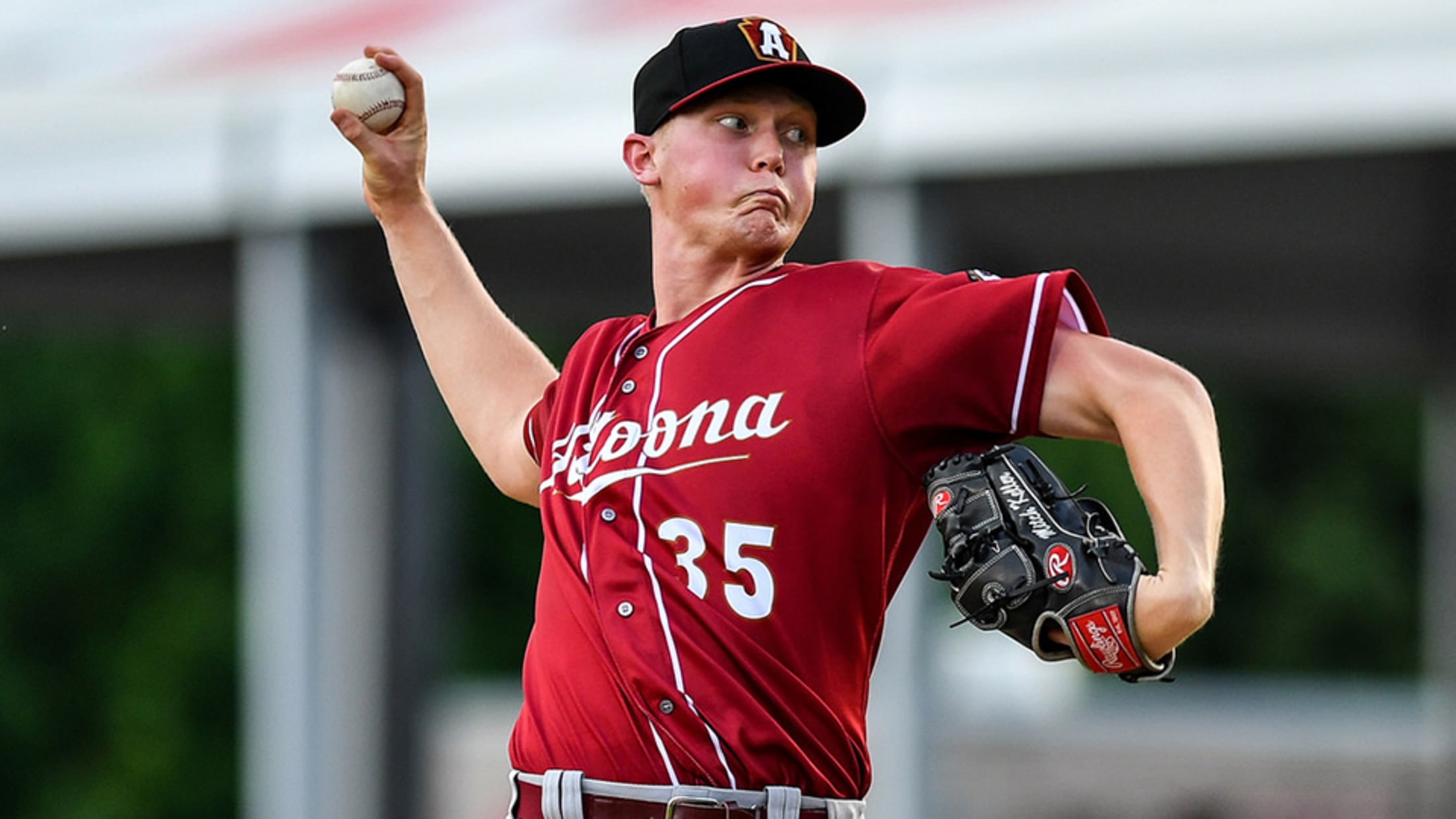 Theme of the dayWelcome back: Wednesday's theme was multi-faceted. First, it applies to the biggest story of the night: Randy César returning to the Double-A Corpus Christi lineup after missing six games with a sore thumb and extending his hitting streak to 37 games, tying the Texas League record in
Prospect Roundup: Games of June 14
Quantrill proves All-Star bona fides; Mejia returns with vengeance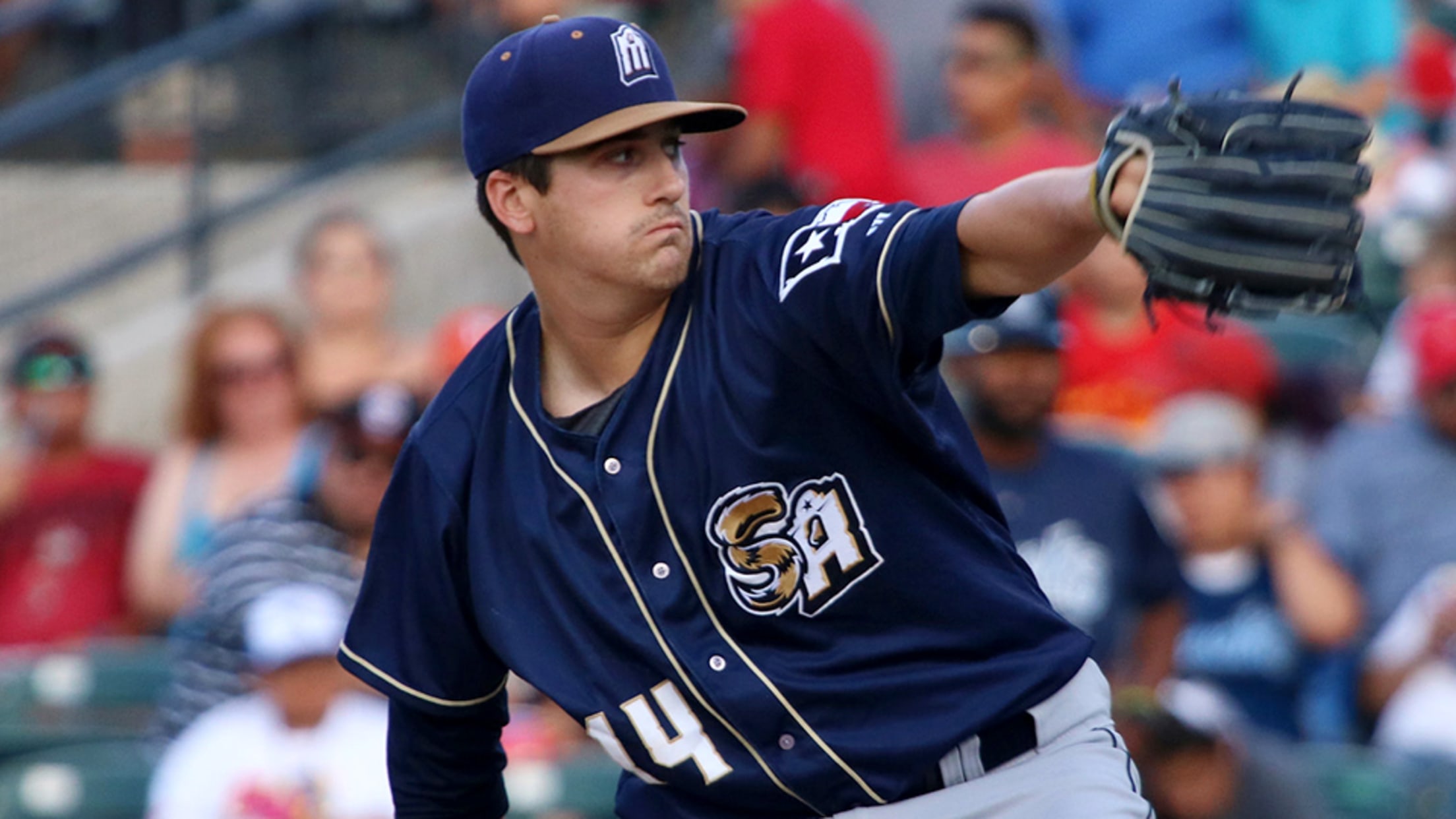 Theme of the dayThere will be few hits on this day: Thursday was not a great day to be a hitter in the Minor Leagues. Justin Donatella, Daniel Gibson, Kirby Bellow, Kevin Ginkel and Brad Goldberg combined to throw a no-hitter for Double-A Jackson, the 13th no-hitter in the Minors
Prospect Roundup: Games of May 29
Braves' Wright getting on track; Angels' Fletcher keeps producing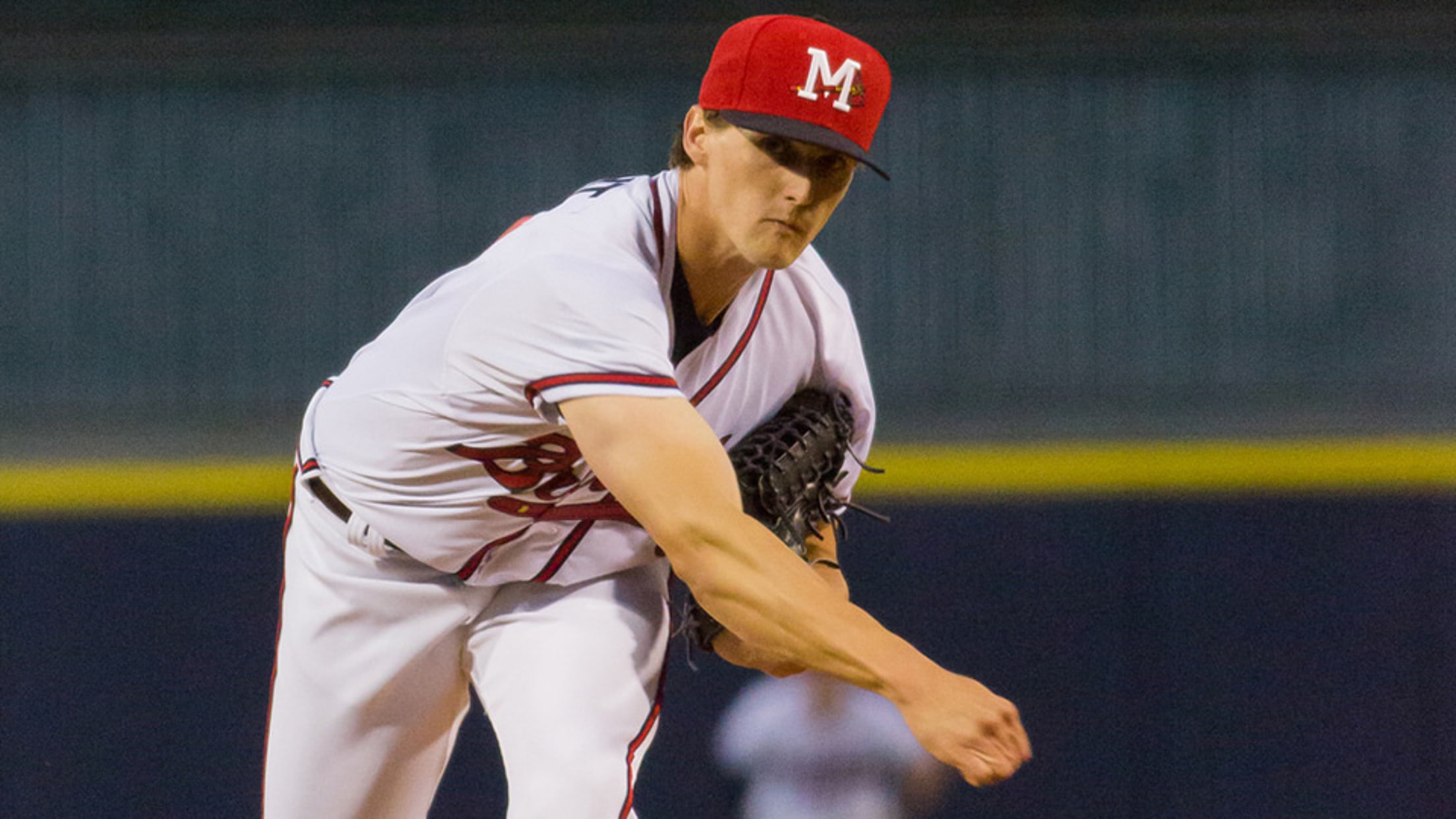 Theme of the day2017 picks:Hunter Greene, last year's No. 2 overall pick, tossed the longest outing of his young career with a five-inning gem for Class A Dayton. No. 26 overall pick Bubba Thompson set his own career high with four hits for Class A Hickory. Taylor Walls, a third-round
Toolshed: Prospects primed for improvement
Tribe's Mejia, White Sox righty Kopech have room to grow in '18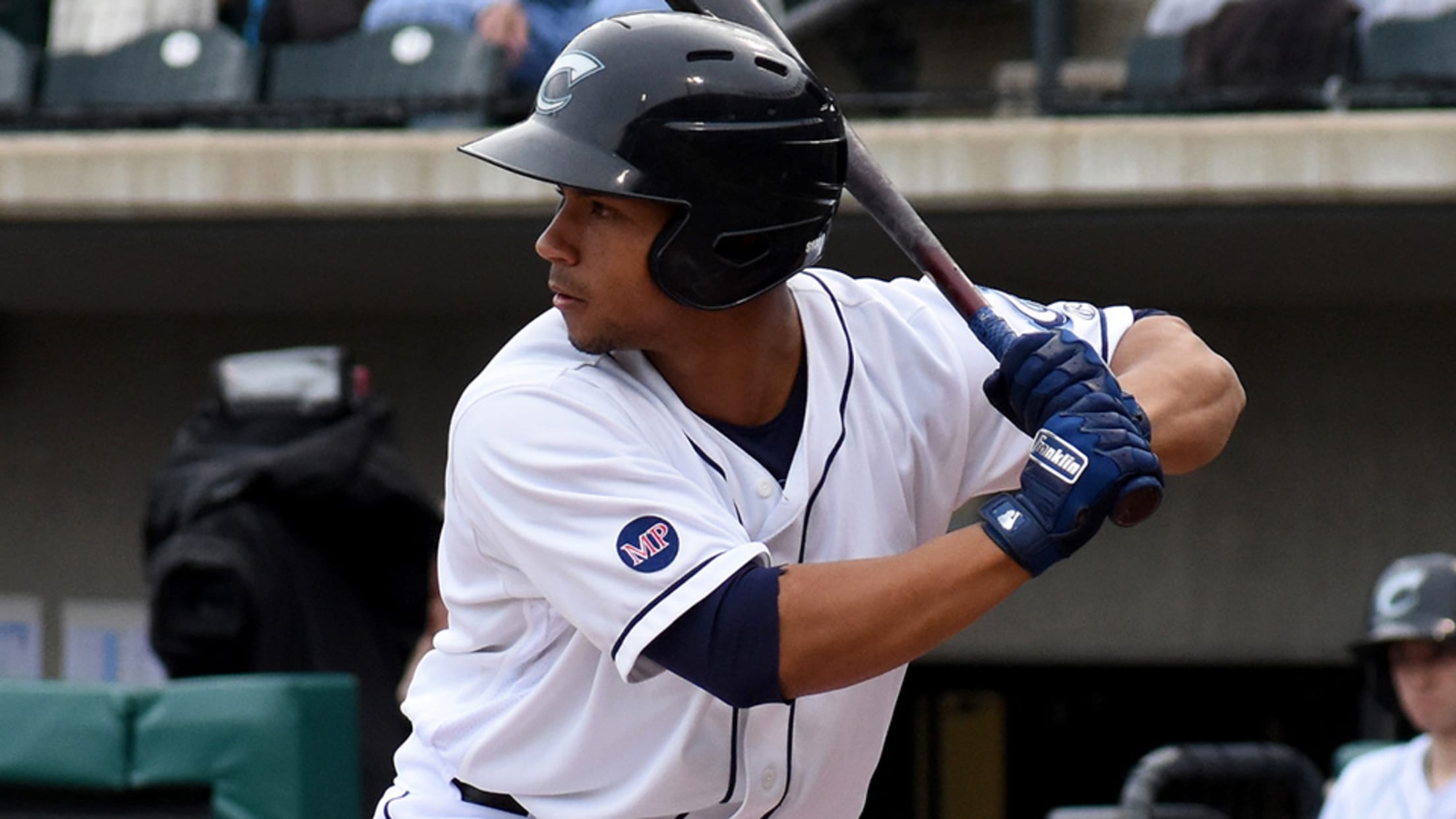 The first few weeks of every Minor League season should come with the following warning:It's going to be fine.