Cakes' Sierra breaks out with four-hit game
Marlins No. 6 prospect falls homer shy of cycle, scores twice
Perhaps it was the time he spent in the Major Leagues last season with the Cardinals. Or maybe it was the trade from the only organization he's known.Whatever the case, Magneuris Sierra wasn't quite himself to start the season, his first in the Miami system.
Marlins Prospect Primer: Brinson eyes stardom
Trio of offseason acquisitions revive dormant Miami farm system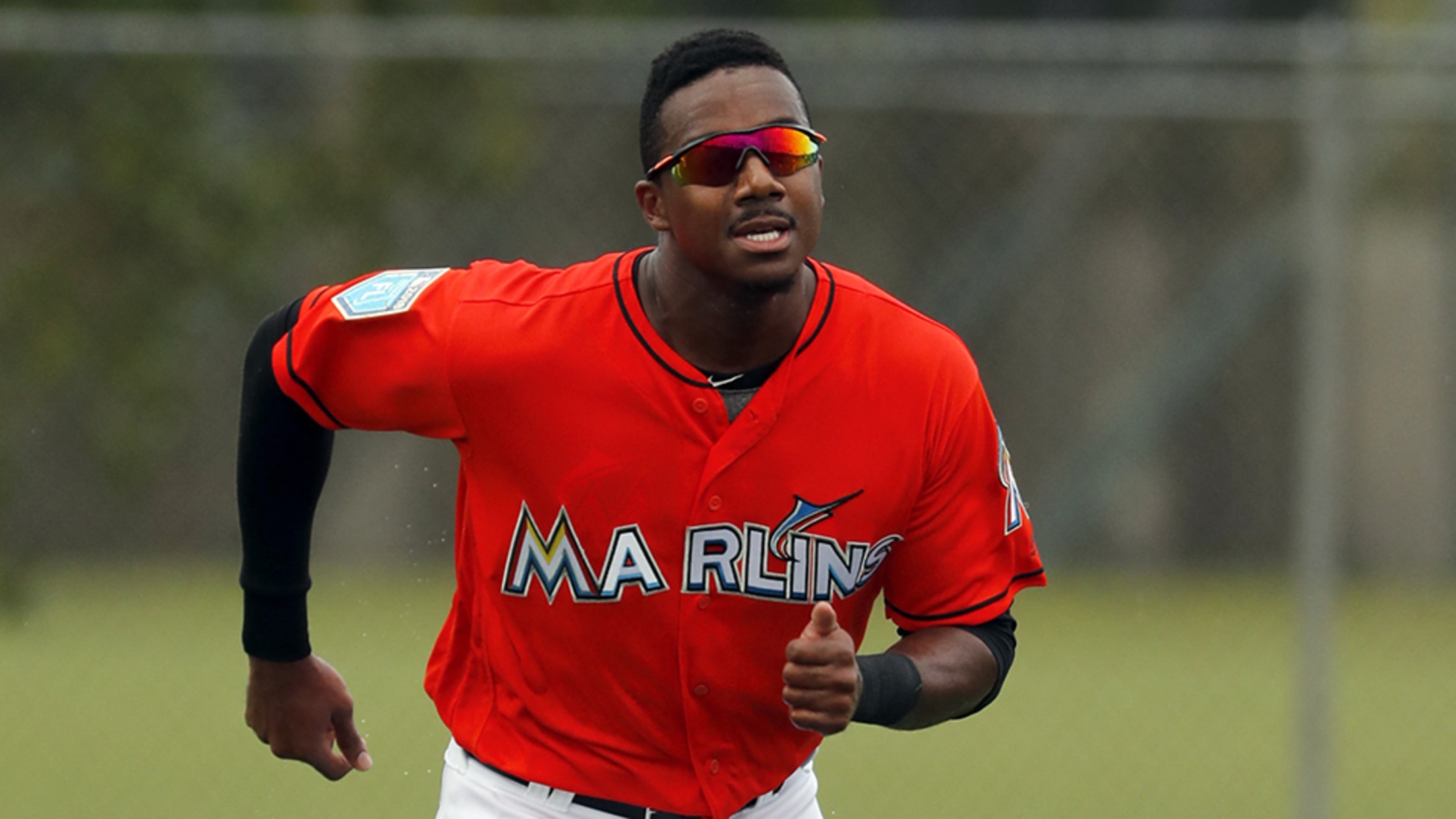 Some players are on the verge of stardom, others are entering a crucial phase of their development and still others are getting their first tastes of full-season ball. With the 2018 season approaching, MiLB.com takes a look at the most intriguing prospects from each MLB organization.Shining star: Lewis Brinson, OFThe
Marlins get Sierra, Alcantara for Ozuna
Cardinals package No. 6, 9 prospects in deal for All-Star outfielder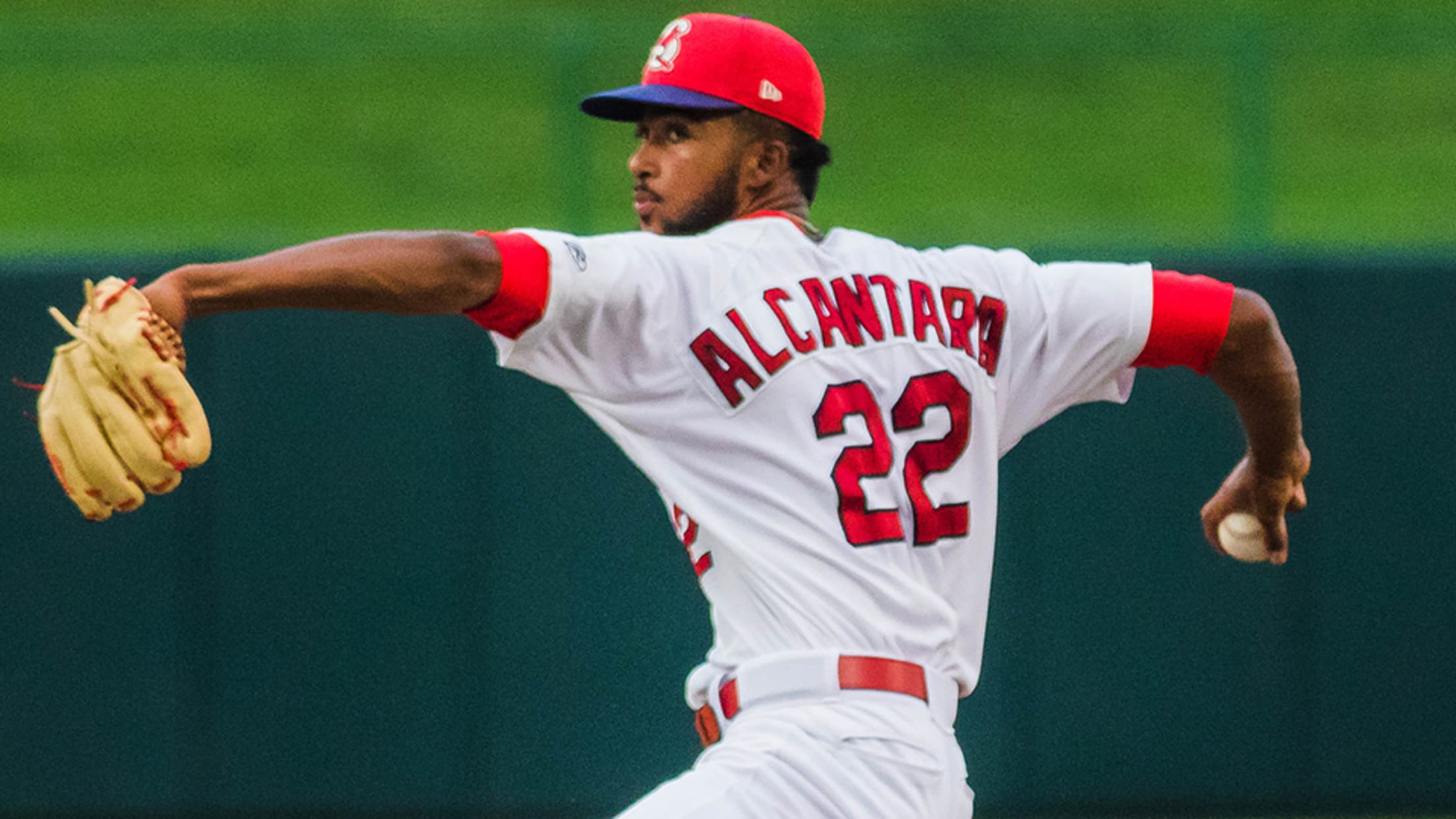 LAKE BUENA VISTA, Florida -- The Marlins continued their rebuilding efforts Wednesday by moving another All-Star outfielder and picking up yet another hard-throwing right-handed pitching prospect in the process.Sandy Alcantara, the ninth-ranked prospect in the Cardinals system, is headed to Miami as part of the return for slugger Marcell Ozuna,
High-five for Springfield's Sierra
Cardinals No. 8 prospect reaches base five times, goes 4-for-4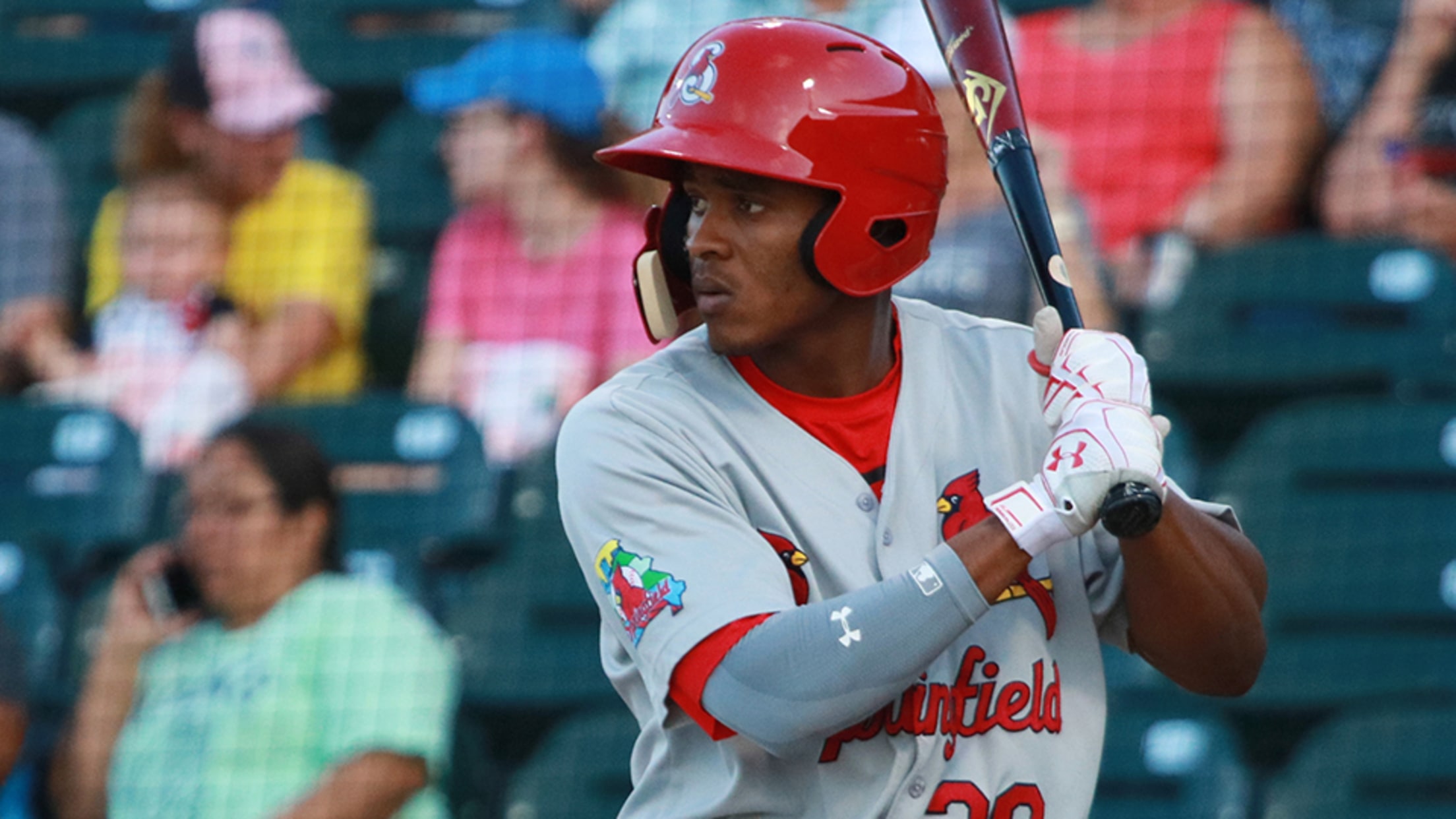 Double-A Springfield manager Johnny Rodriguez has been around baseball for a long time, so when he talks about Magneuris Sierra in the same breath as Rickey Henderson, it's wise to listen.Not that Rodriguez is comparing the Cardinals' eighth-ranked prospect to a Hall of Famer and arguably the greatest leadoff hitter
Sierra's four hits pace Cardinals to 4-2 win in NW Arkansas
Springdale, AR - In his return to Springfield from St. Louis, RF Magneuris Sierra collected four hits to help pace the Springfield Cardinals to the 4-2 win against the Northwest Arkansas Naturals before 4,017 fans at Arvest Ballpark on Tuesday night. With the win, the Cardinals increase their lead for
Sierra sends Cards to 4-3 walk-off win on Tuesday
Springfield, MO - An RBI infield single from LF Magneuris Sierra plated C Gabriel Lino from third base in the bottom of the ninth, propelling the Springfield Cardinals to the 4-3 walk-off win against the Corpus Christi Hooks before 3,677 fans at Hammons Field on Tuesday night.
Lyons, Sierra and Cards cruise past Naturals, 8-2
Springfield, MO - With rehabbing St. Louis Cardinals LHP Tyler Lyons on the mound and OF Magneuris Sierra making his Double-A debut, the Springfield Cardinals blew past the Northwest Arkansas, 8-2, before 6,725 fans at Hammons Field on Saturday evening.
Tyler Lyons and Magneuris Sierra to join Springfield on Saturday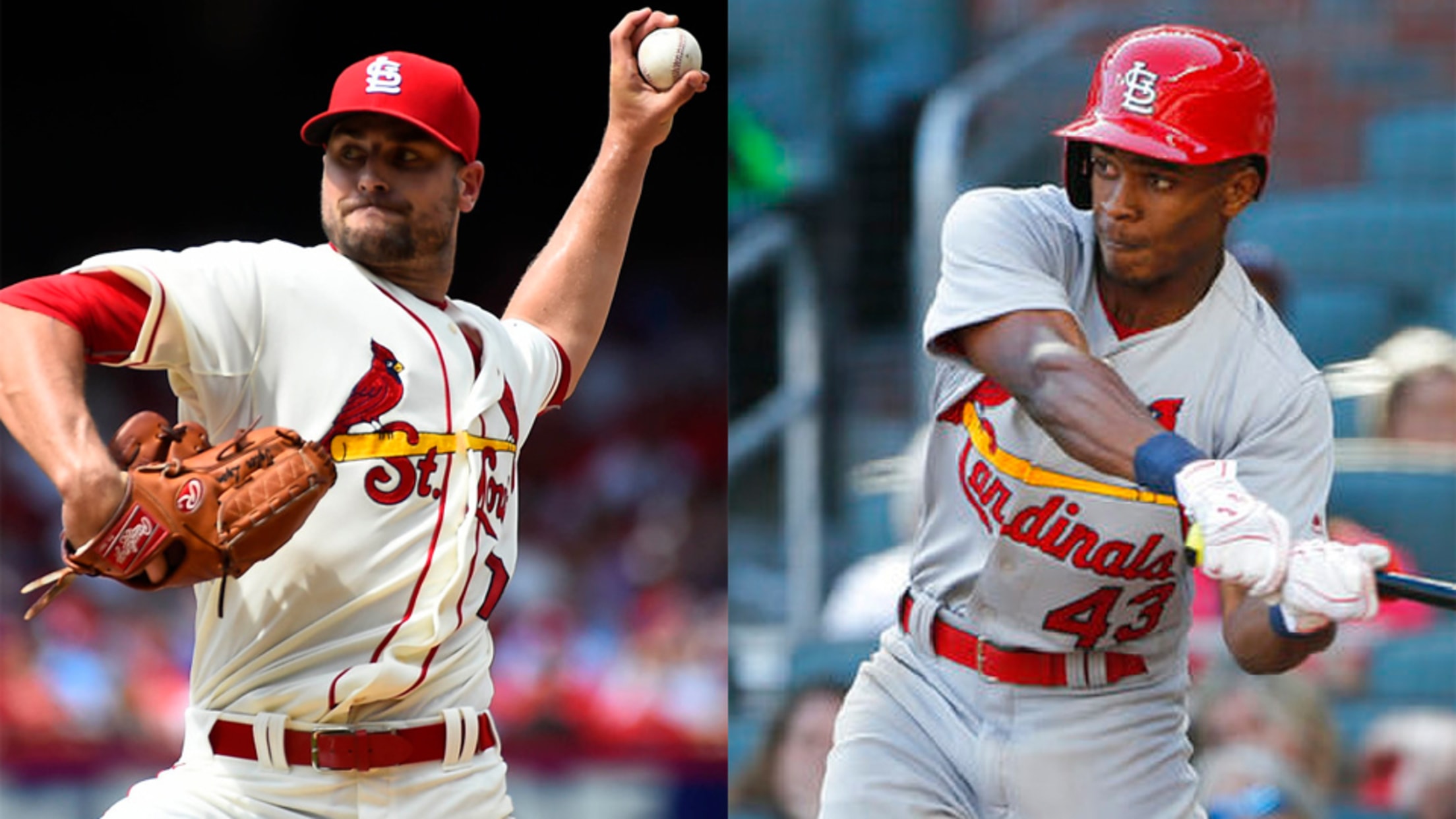 Springfield, MO - The St. Louis Cardinals have announced that Cardinals LHP Tyler Lyons is scheduled to make a Rehab Start for Springfield at Hammons Field on Saturday, May 20.Additionally, the Cardinals have announced that St. Louis OF Magneuris Sierra has been optioned to Springfield. He is expected to be
Cards call Sierra from A Advanced ball to Majors
Outfielder becomes first St. Louis player to debut at 21 since Pujols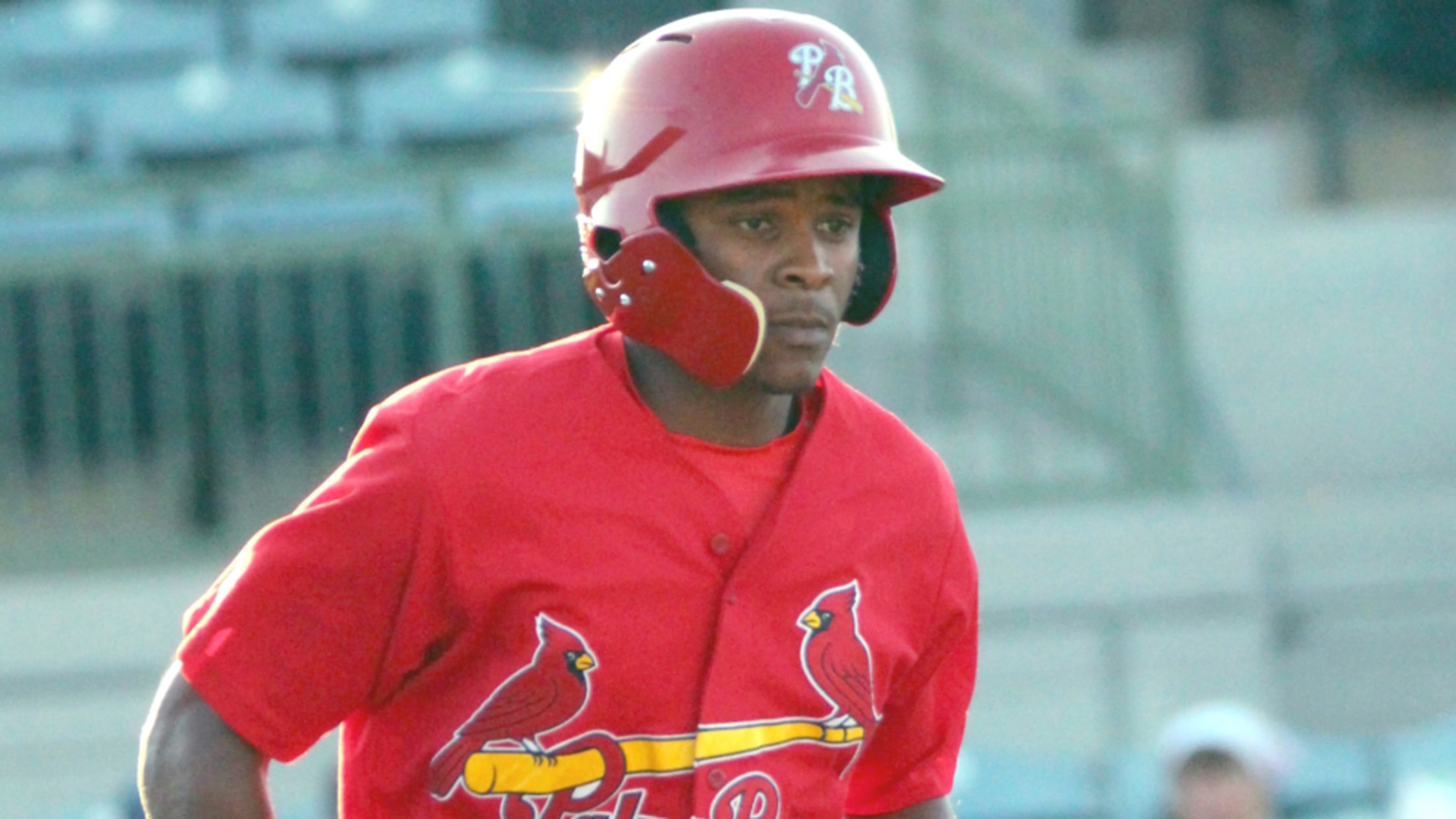 If the ascent through the Minor Leagues to the Majors is generally a slow climb along a ladder, Magneuris Sierra has caught the express elevator.With José Martínez suffering a left groin injury and becoming the third St. Louis outfielder to hit the disabled list in three days, the Cardinals promoted
Sierra sparks Palm Beach from leadoff spot
Cardinals No. 7 prospect triples twice, finishes homer shy of cycle
Throughout his first season in Class A Advanced, Magneuris Sierra has been learning how successful a ballplayer he can be.On Monday night, he was showing everyone else.St. Louis' No. 7 prospect tripled twice and finished a homer shy of the cycle as Palm Beach downed Florida, 8-6. He drove in
Sierra Leaps Cardinals over Fire Frogs
Godoy, Sierra Record Four Hits Each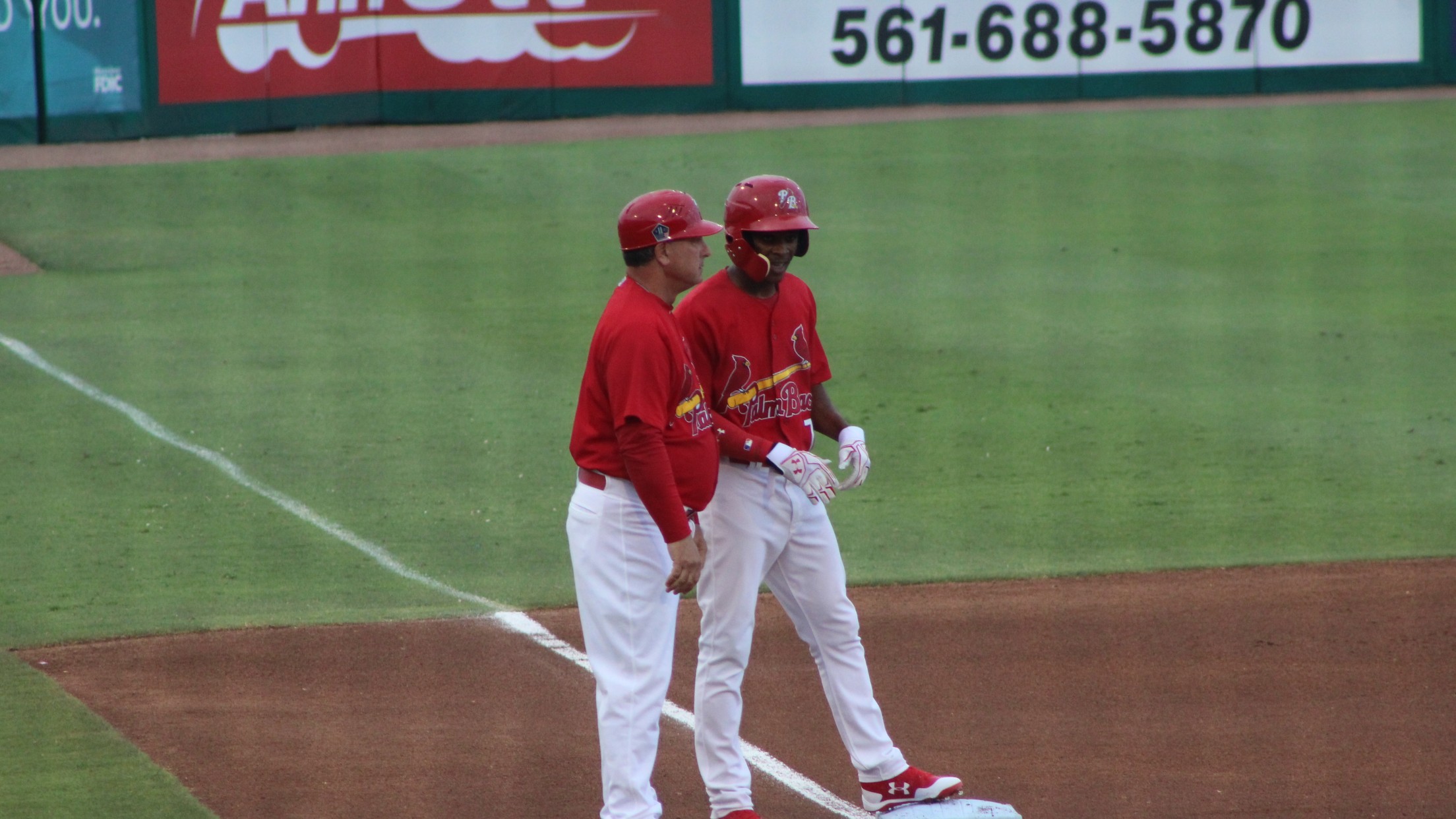 Jupiter, FL - The St. Louis Cardinals' number seven prospect, Magneuris Sierra, put on a show at Roger Dean on Monday evening against the Florida Fire Frogs. Sierra went 4-4 and was a home run shy of the cycle as he hit two stand-up triples, a double and a single,
Prospect Roundup: Games of April 12
Yanks' Sheffield strong in season debut; Jays' Guerrero goes deep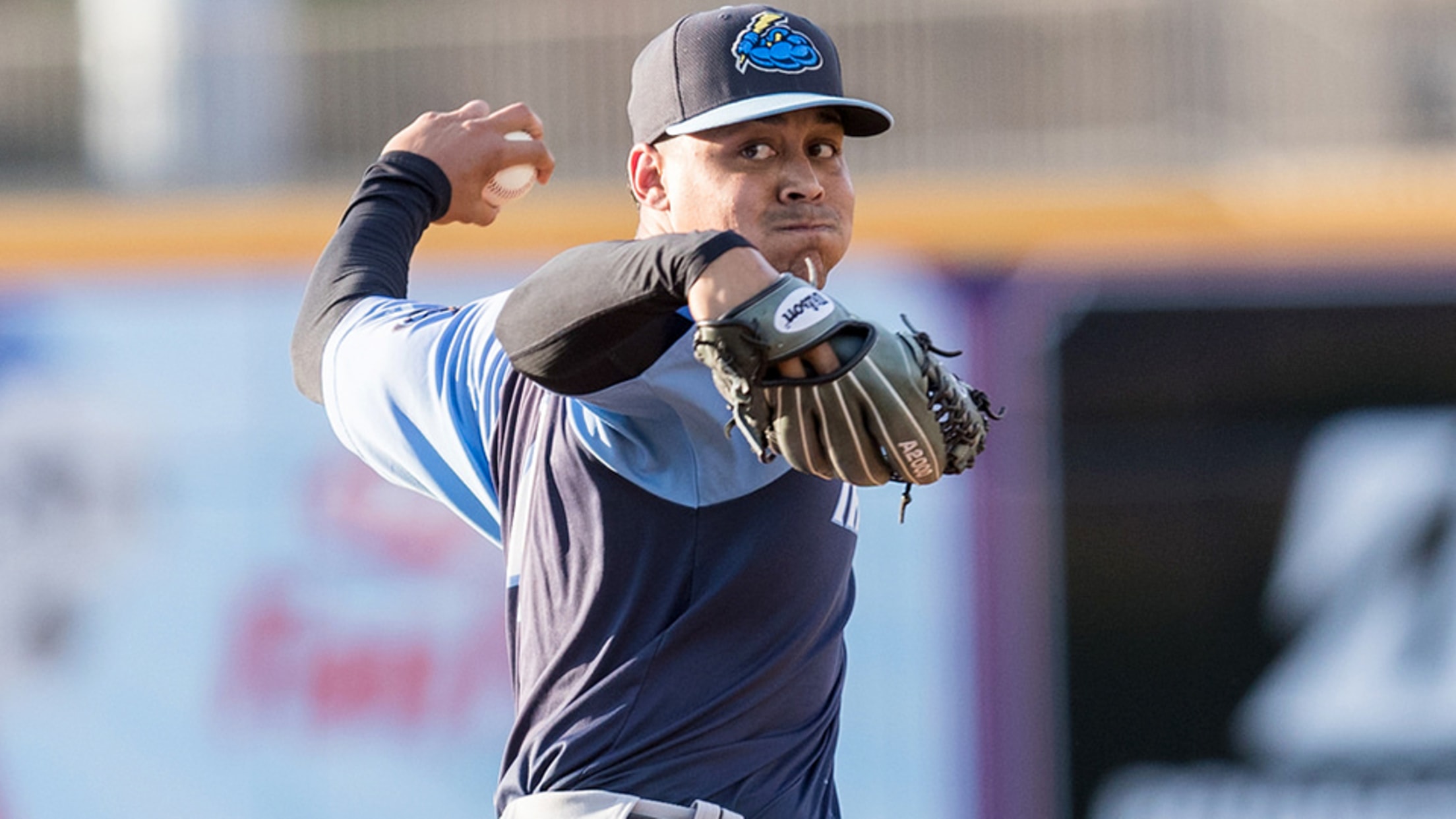 Diamondbacks 1B Christian Walker, Triple-A Reno: 3-for-5, 2 HR, 3 RBI, 2 R -- Walker was, let's say, well-traveled over a five-week stretch in February and March, doing the designated-for-assignment/claimed-off-waivers dance with the Orioles, Braves and Reds before settling in with the D-backs on March 28. He's repaid Arizona's faith with
Dykstra Home Run Gives Cardinals Third Straight Win
Beck Records Third Save of Season